So you're on a budget and you want to go trekking in beautiful Sapa in North Vietnam? Same! We all know that travel agencies love to take advantage of tourist wallets. Don't fret, it's easy to trek Sapa without a guide, DIY style!
We spent a few days in the beautiful mountain town of Sapa, but we spent two full days exploring the hills and rice fields that it is famous for. As soon as you hop off the bus, you'll be swarmed with local ladies selling you souvenirs and offering to take you trekking. Stay strong, don't give in. You can absolutely hike in Sapa solo.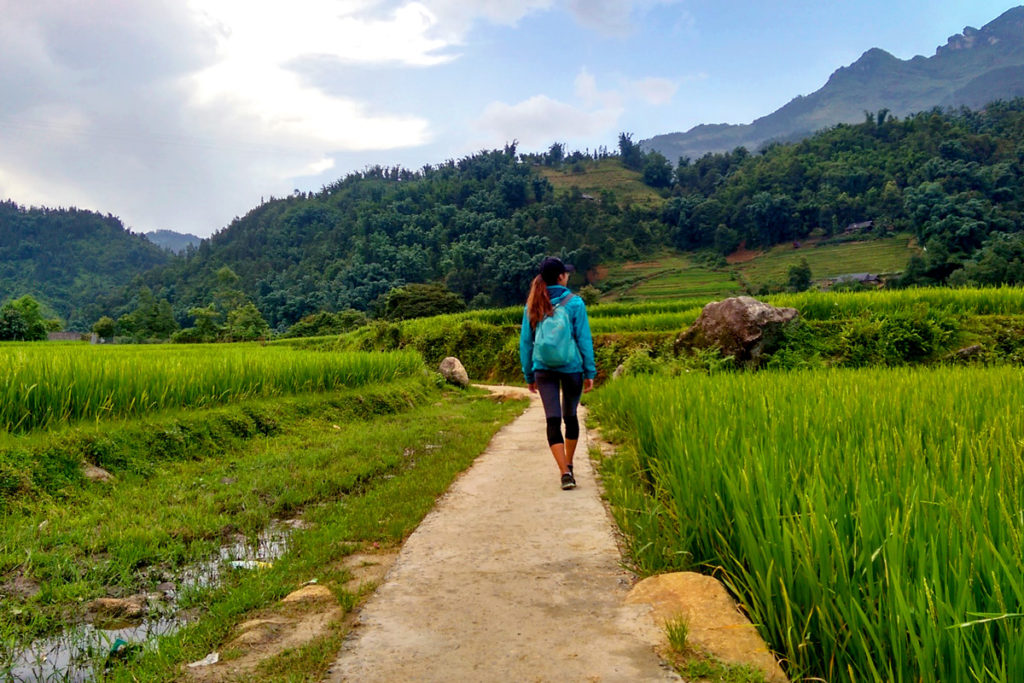 Trekking the Sapa Mountains on Foot
Sapa must absolutely, positively, be on your Vietnam bucket list, guaranteed. We were completely floored by the allure of the manicured rice fields.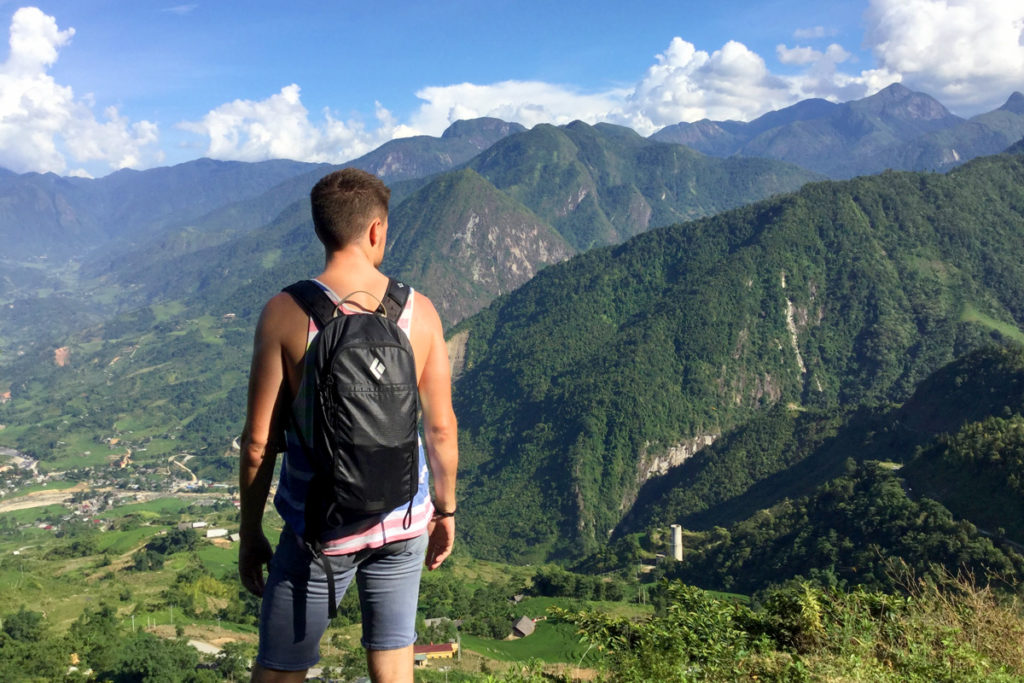 Is it allowed and/or possible to trek without a guide?
Absolutely! It's Vietnam we are talking about. People often ask about regulations and blahblah… What are you even thinking?! Rules are more like suggestions, so even if there are regulations (there aren't) would anyone even care? No one is going to stop you from wandering the fields where ever you like. So no need to worry.
If you're asking "will I get lost?", then perhaps it depends on your definition of lost. We personally think it's a good thing to get lost, as we did. As long as you have a decent sense of direction, you'll be able to go back in the direction you started to get back to your homestay/hostel. We had no map, no guide, and we did a day hike wandering down any path that looked interesting.
The only real reason one would hire a guide is perhaps to learn more about the culture and to talk to the locals in their language. But I wouldn't recommend it because all guided tours we saw, tourists were only taken down the main roads and it looked hella boring (plus they probably spent a lot of money).
Related: 8 Cheap Alternatives to Hotels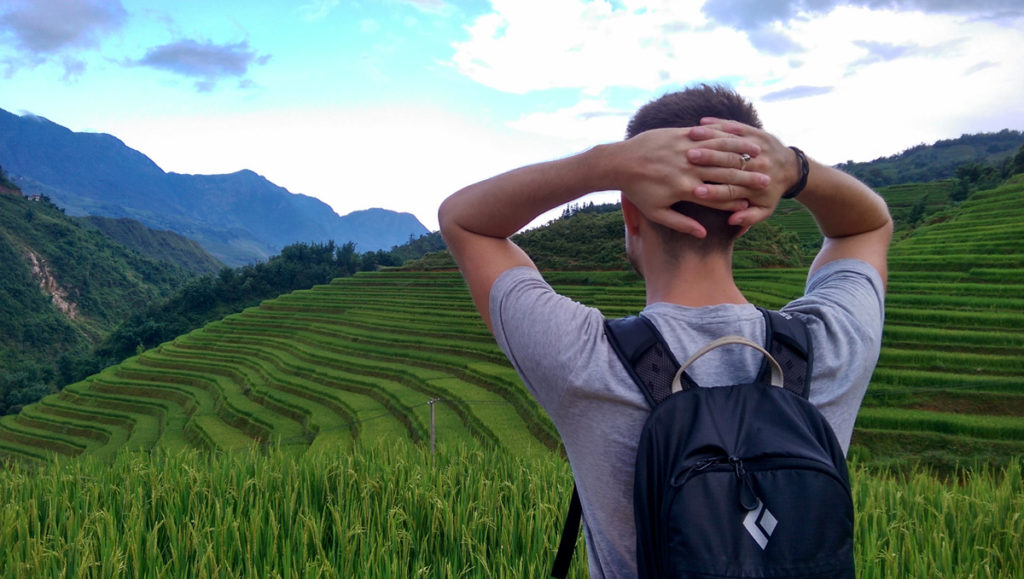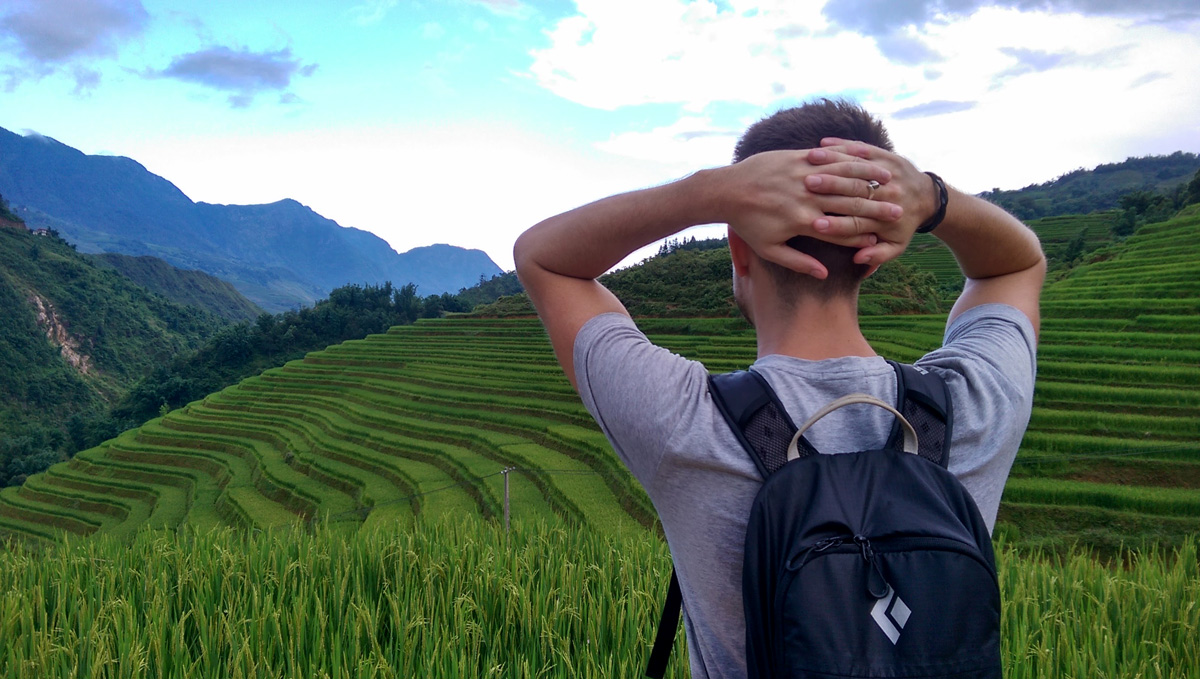 What route do I take?
Its hard to explain the route we took, but for a start, head down the main road. Sort of south-east, down Huong Hoa street, past the Sapa View Hotel. Keep going down that road and eventually you'll pass a little house-looking building and they'll demand some money that they say going to the preservation of the local villages (I'm calling BS on this one). We had to pay 75,000 VND (~$4.40CAD) per person, but I think its all corrupt, so don't feel bad if you sneak around or sprint by it.
Just after passing a lookout point, we spotted a narrow dirt path leading down the hill, off the road. And that's where the real adventure began. We followed the foot path through rice fields, to farmers' homes, and down across the stream. I can't really explain exactly the route we took (because quite frankly, I have no idea). But we adventured on for a few hours without any other tourist in sight.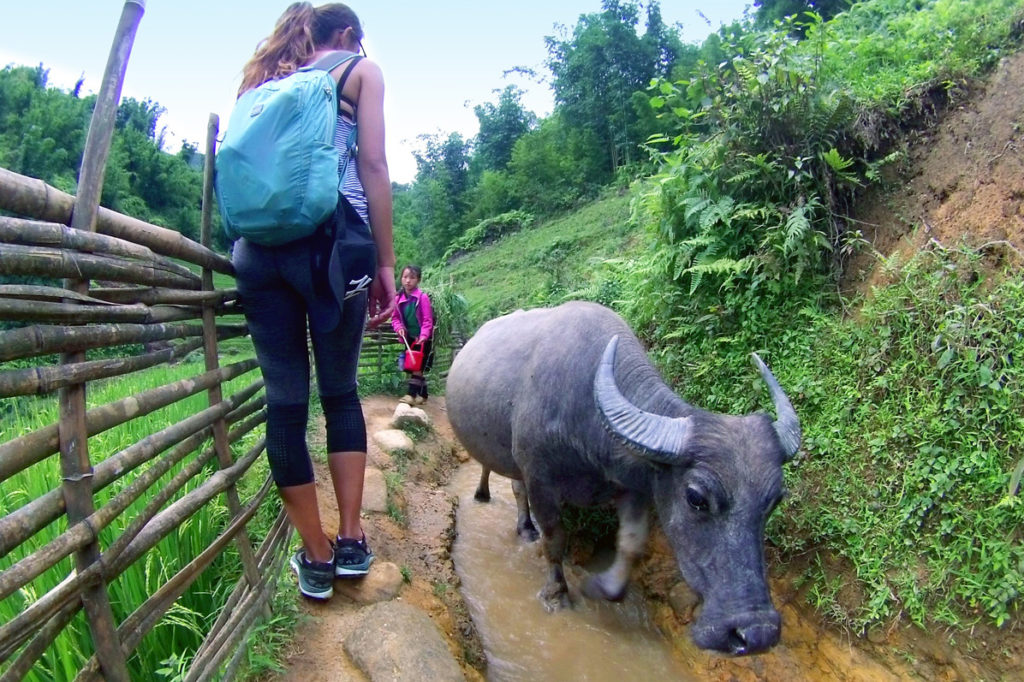 What to expect?
Let these photos attempt to capture the beauty of the land. We felt like we were exploring a mystical land that only exists in video games. From the perfectly green rice paddies, to the butterflies following us through the trail, it a cut scene straight out of Legend of Zelda.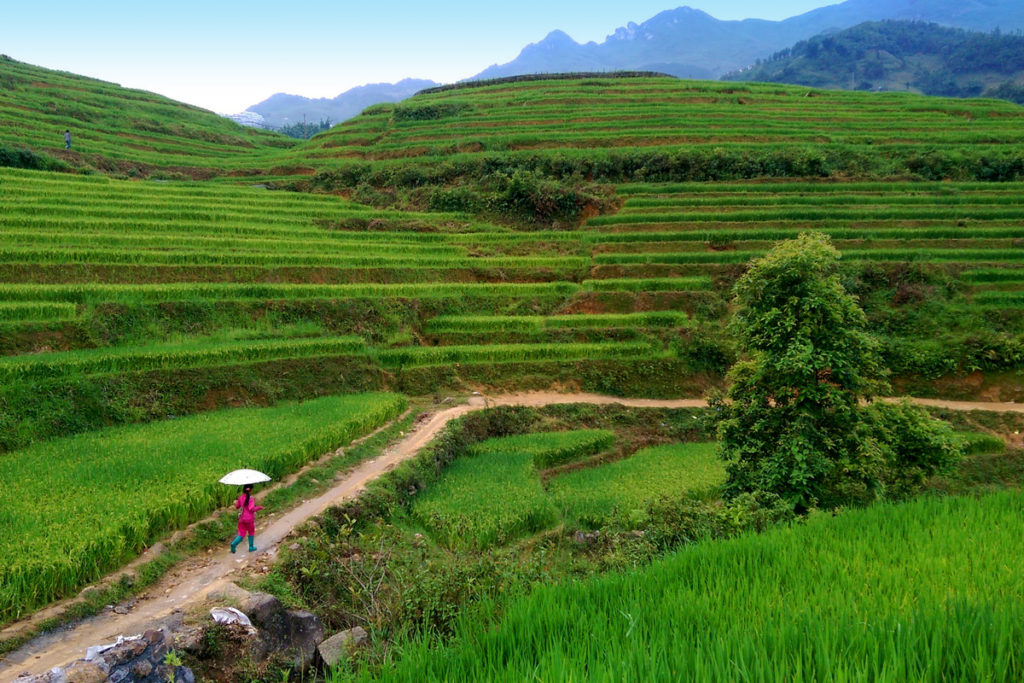 We knew that we had gotten off the beaten track because we did not see a single tourist during our hike. No women trying to sell us embroidered clothes, no children asking us for money, just us and a handful of locals doing their day to day tasks.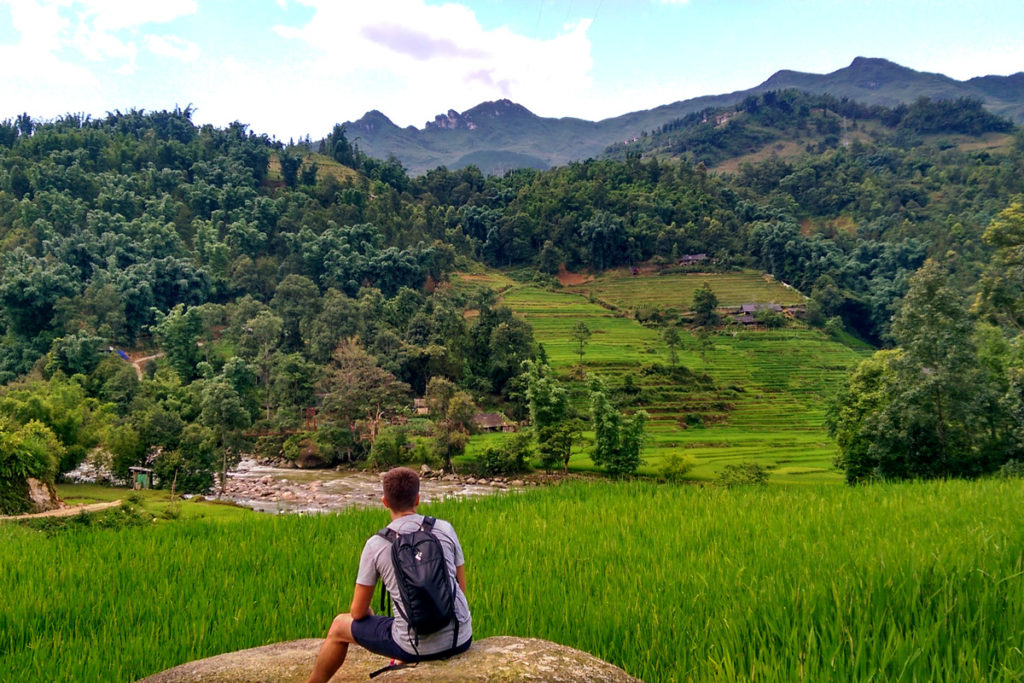 Once we knew it would start getting dark soon, we turn backed and basically retraced our steps to get back to our hostel. I really wish we had left earlier, giving us more time to trek through the valley to the other side of the hills.
Related: Packing Light: Travel Items that will Save You Space
Is it safe?
Of course its safe! (This is a silly question, but people ask it). Asia is very safe. You won't get robbed. The hill tribes don't want to steal your identity. The local are super friendly, especially if you get away from the tourist area. People aren't asking for money 24/7 once you get off the beaten track.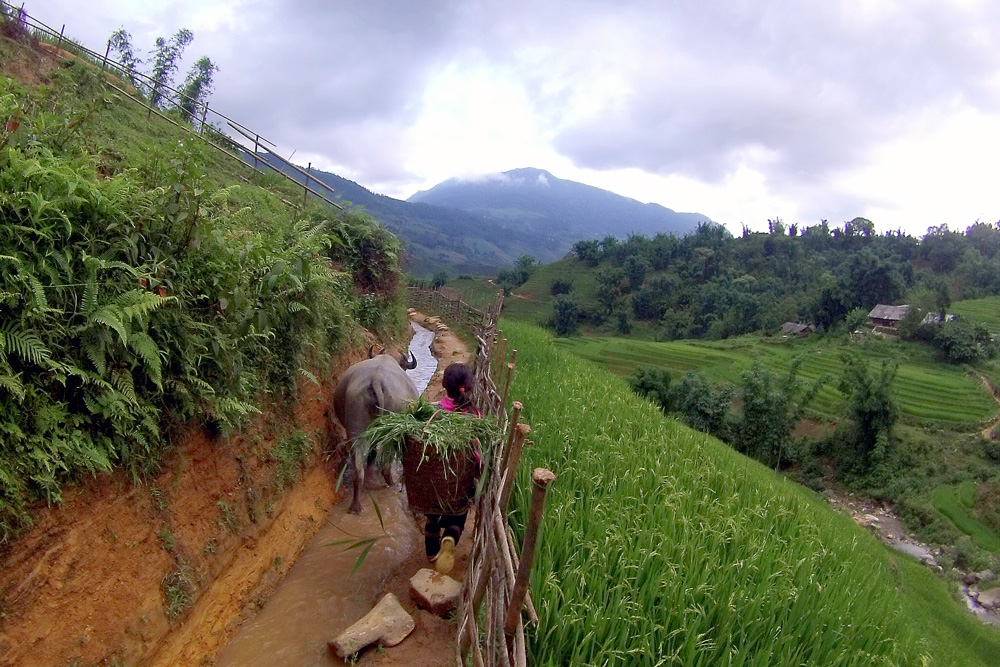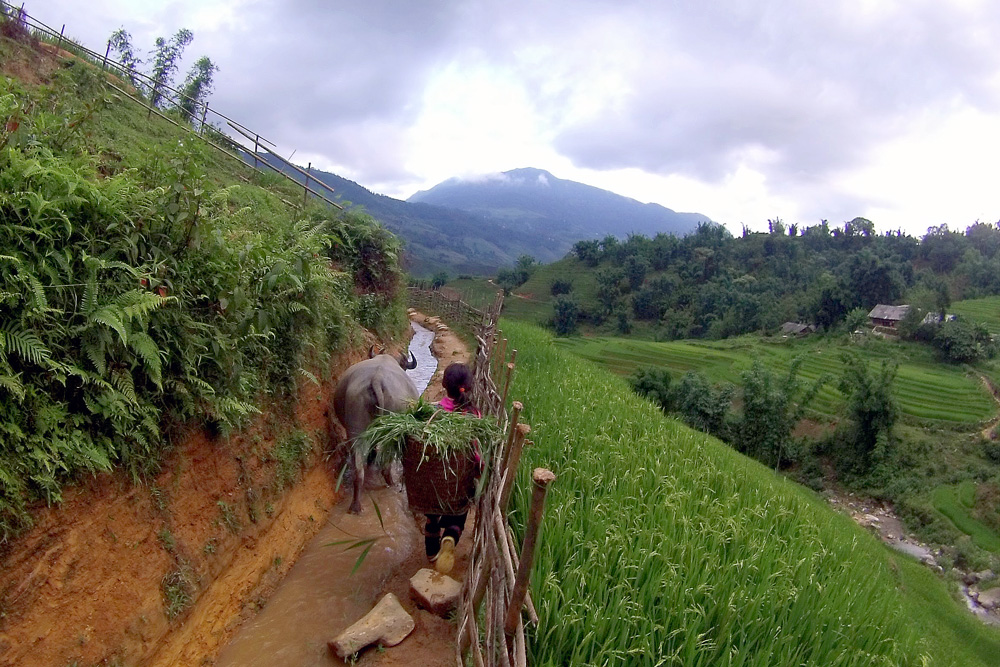 On that note, in Sapa all the little girls put on their whiney voices and chant "buy from me, buy from me". You'll soon understand and you will get used to it. If you buy from these children, it will only keep them out of school and on the streets. I know they are cute and a polite "no" will do. If they persist (and they will), we might try to sell something of ours to them. They usually get a good laugh out of it.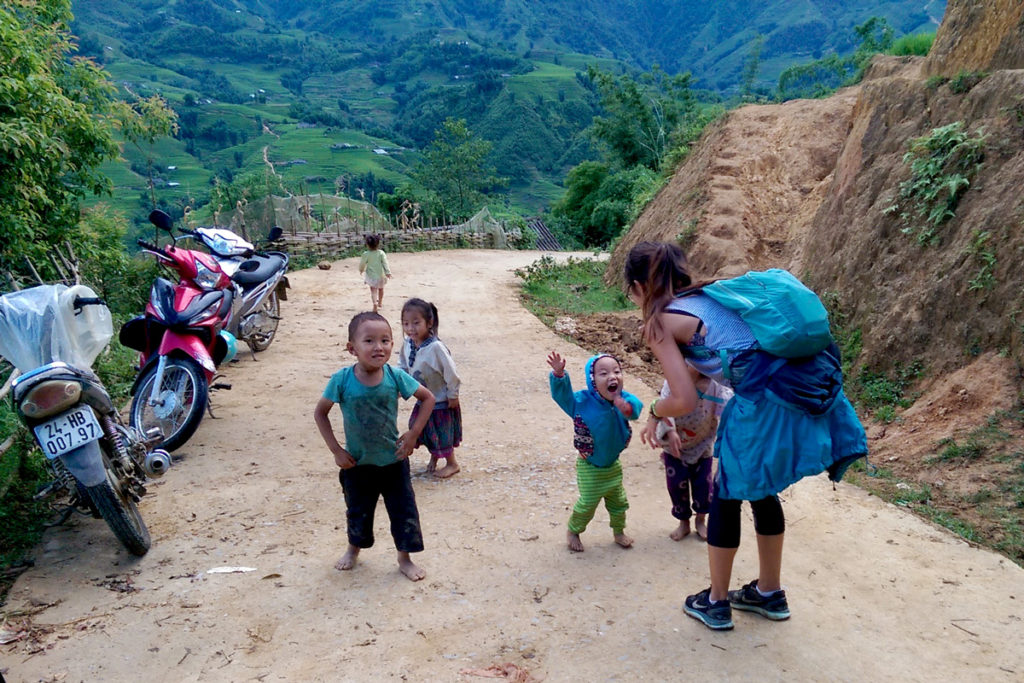 Alternative Option: Explore Sapa on Motorbike
Renting a motorbike in Vietnam is easy and inexpensive. We rented a bike for the day for 100k VND (~$6 CAD) and just went on our way, no guide needed.
Related: 2 Days in Phnom Penh, Cambodia, by Bicycle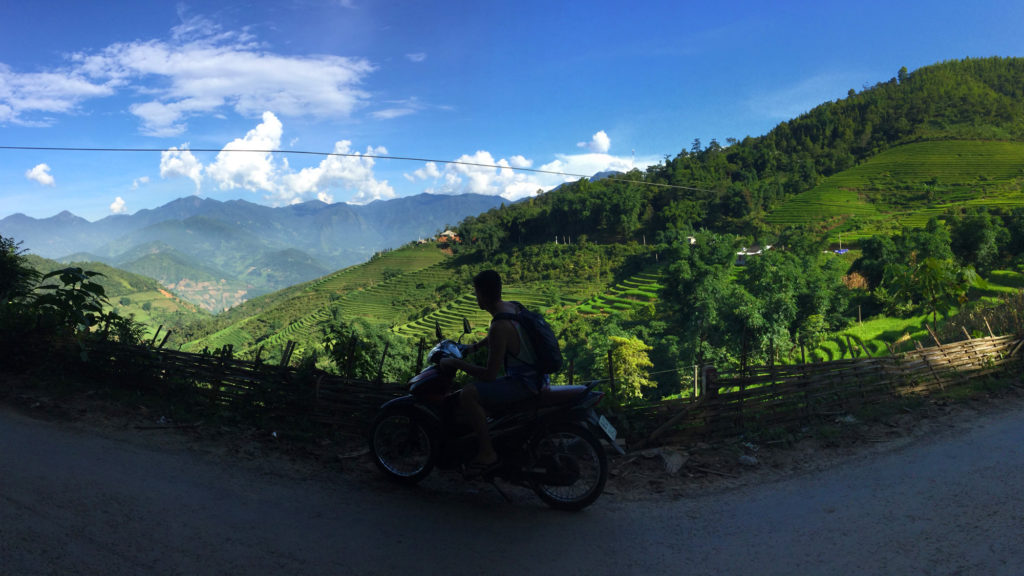 Where to go?
We headed down that same road, and just further along is a larger dirt road through the Lao Chai and Ta Van villages, among others. It's funny because the road we took on our bike, is the same one the tours go on their "village treks" because we saw about a bazillion tourists marching down the streets. After the villages we just continued down the main road, stopping many times to enjoy the beauty and snap some photos.
With a motorbike, you have the freedom to go wherever you want. It is difficult to get lost because there aren't many roads. We didn't go very far, but you don't need to head far to see the mountains, because it is beautiful everywhere.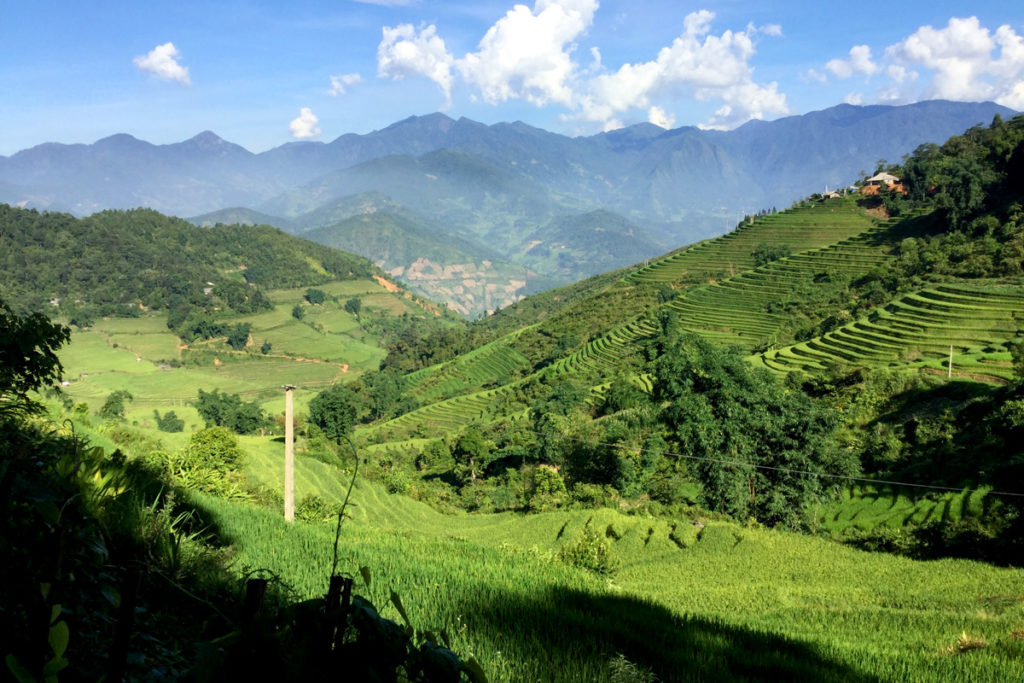 ---
Trekking in Sapa was definitely a highlight of our time in Vietnam. And doing it solo is so easy. Here is the final insider tip: the Oreo cookies in Sapa are the most delicious in the whole world! I kid you not. I don't know what they do to them. But be sure to pack many Oreos to keep you going on your hike.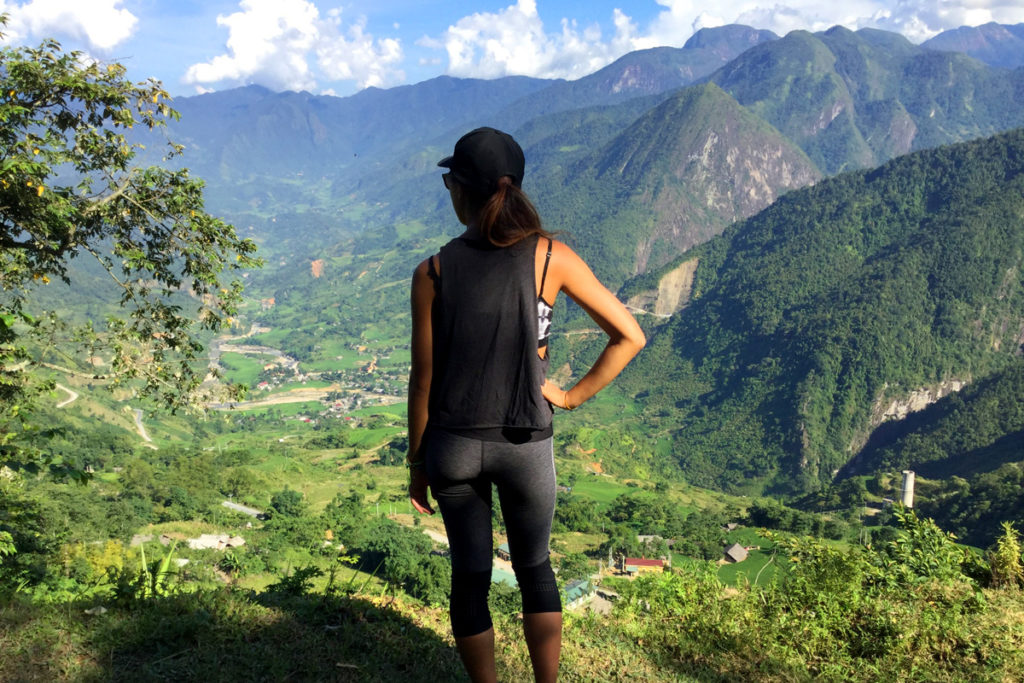 Well okay, I hope this helped. If you have anymore questions about how to trek Sapa without a guide, feel free to leave it in the comments and we will be sure to answer!
If you enjoyed this, you'll probably like:
Happy travels!
---
Like? Pin it!