After traveling through Thailand much along the beaten path, we had a longing to stray off and find places less travelled. What better way to wander freely through Phnom Penh than to hop back on to bicycles, how we comfortably explore our own city.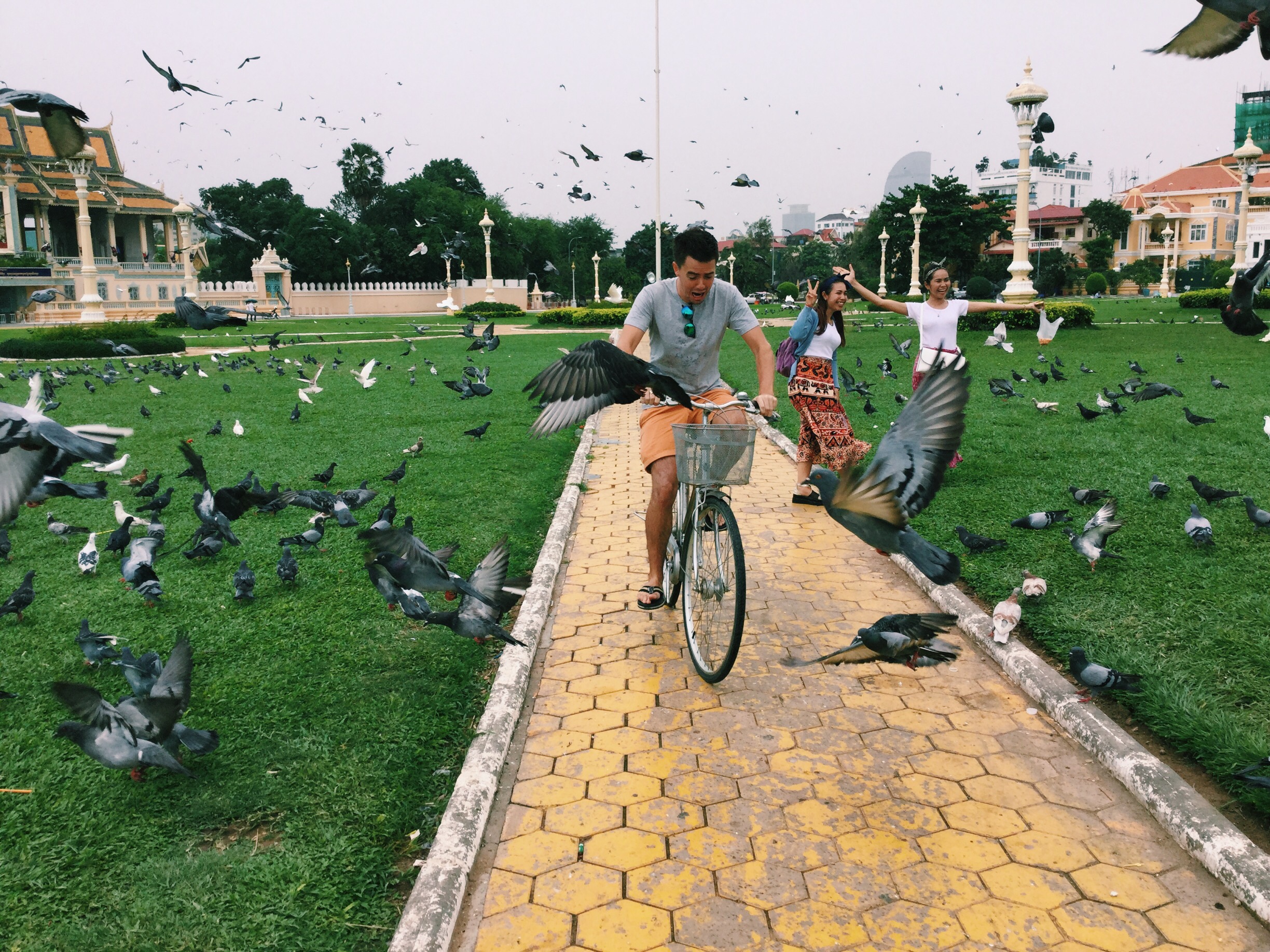 We didn't let the chaotic traffic of Cambodia stop us. Embrace the madness and join the flow. We rented crappy used bicycles for $1.50 USD per day and journeyed on our way.
But Sara, you'll die cycling among the crazy motorbike traffic!
The thing you need to understand about these seemingly unruly Asian streets, is that the drivers are much more aware of their surroundings, making for safer roads, in my opinion. People drive as a pedestrians would walk on a crowded sidewalk. No one drives very fast and people adjust according to the conditions around them. Back home we see green as go and would never expect someone to get in our way. Here they anticipate people breaking traffic rules so they are careful drivers and always watch where they are going. We felt very safe joining the flow, which pleasantly surprised me.
Day one
Cycling the country side
Ironically, the first thing we did when we got to Phnom Penh was get out of the city and explore the Cambodian country side. Who would have guessed that just 15 minutes away from the bustle is quiet dirt roads winding through farm fields with grazing buffalo.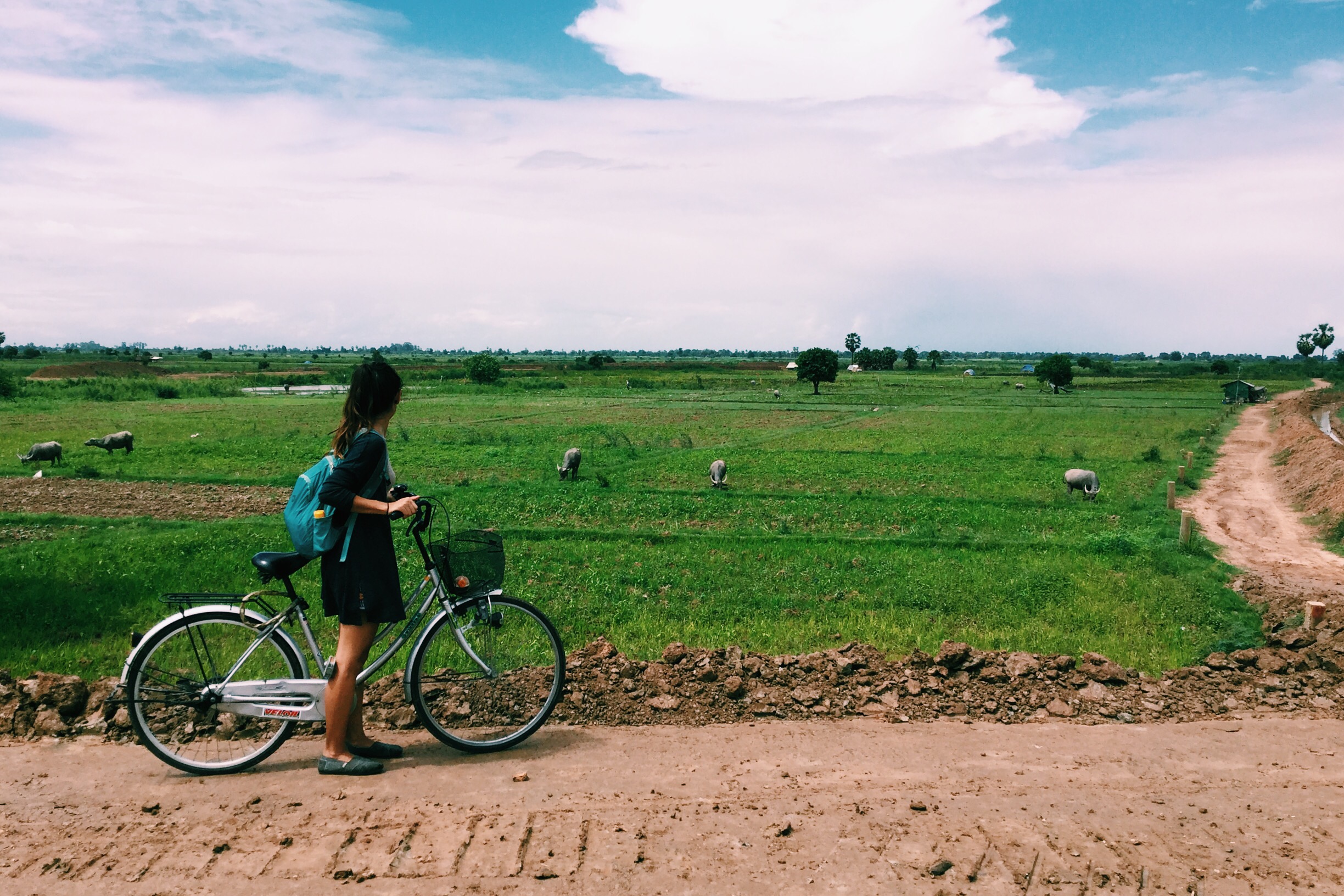 Thanks to Goats on the Road's suggestion, we took a ferry across the river at Kampong Chamlong Pier for 500 KHR (Cambodian Riel) which is about $0.12 USD per person. It is the local ferry that transports just about everything from motorbike carts to pickup trucks to pedestrians with bicycles like us. The ferry goes back and forth in about 10 minutes, so you'll never be waiting long. Just follow the locals and pretend like you know what you're doing.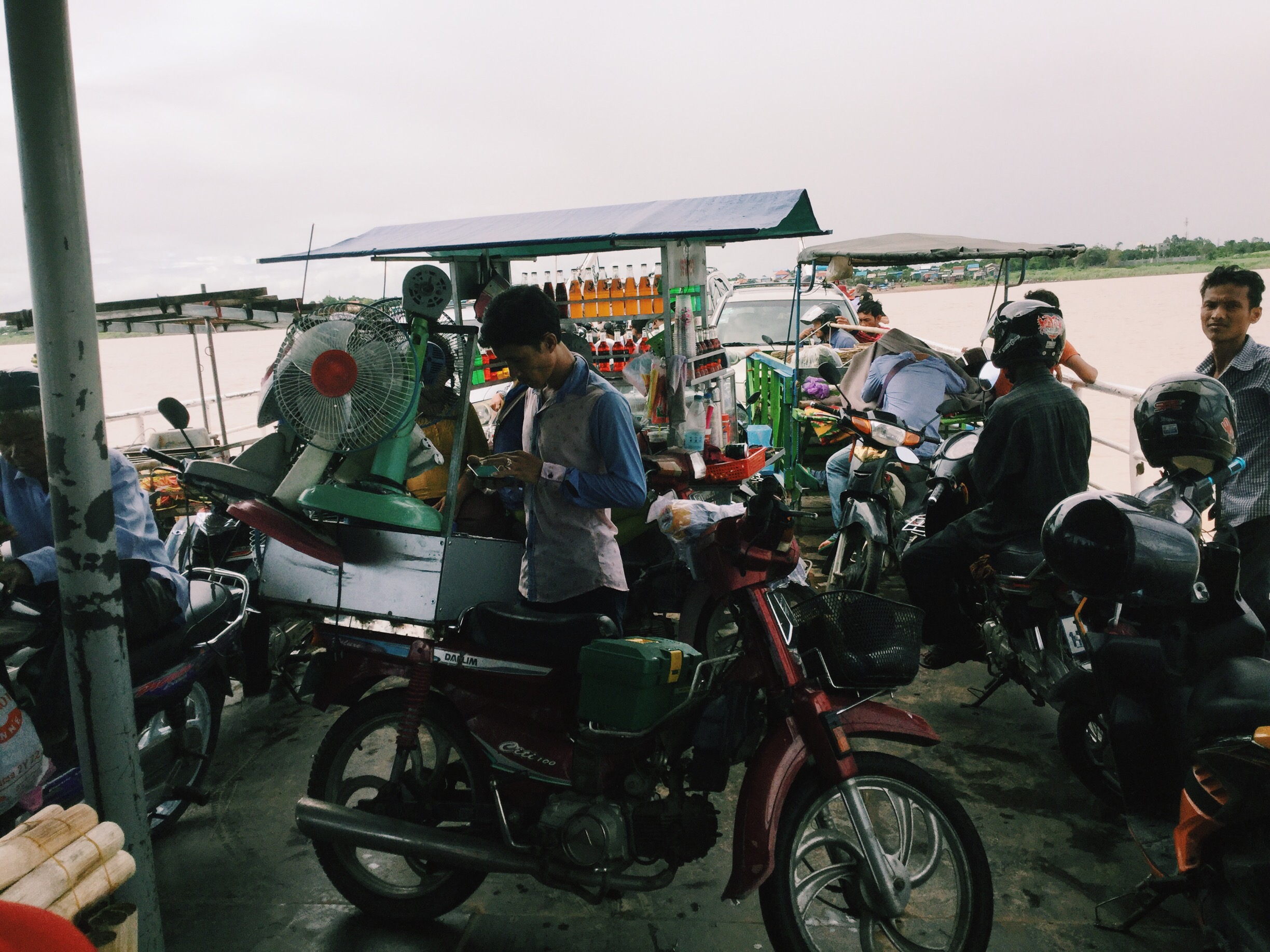 We then spent the afternoon cycling so off the beaten path that the road was in the process of being built. It's a quiet contrast to the city. We pretty much cycled down any path that looked interesting. The land is very flat, so it makes for an easy ride. And you can see for miles across the terrain.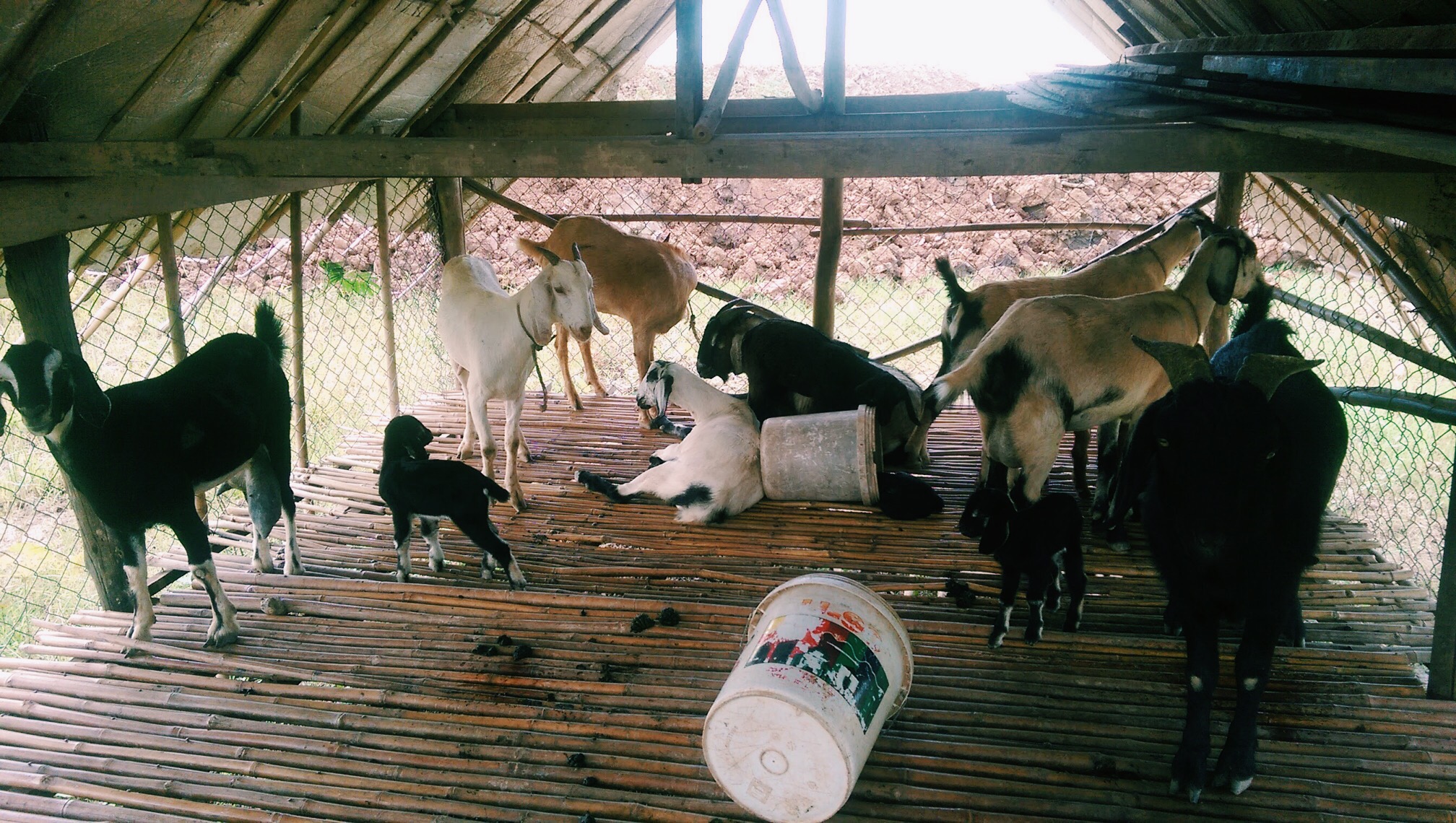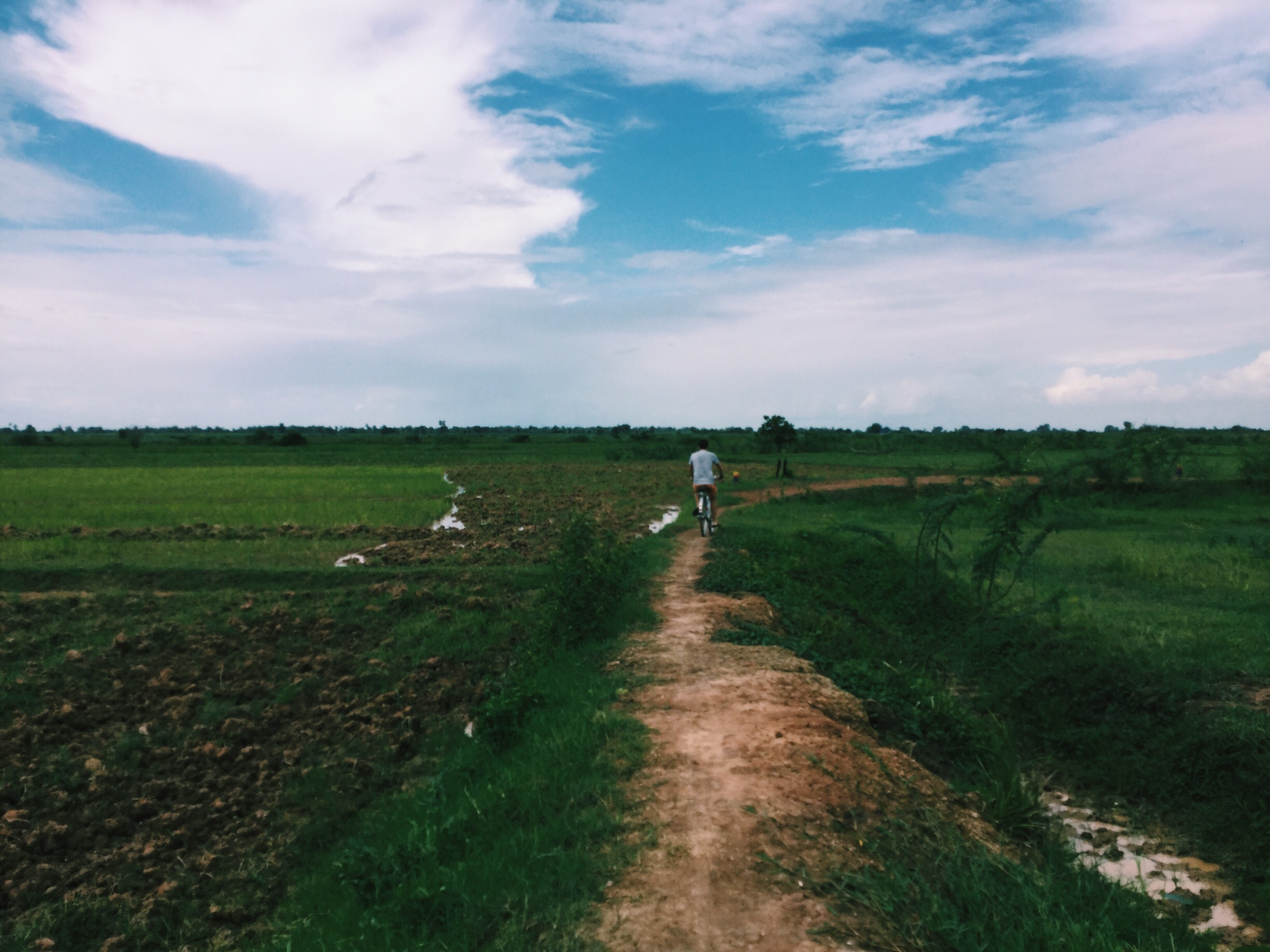 Brewery tour of Kingdom Breweries Cambodia
That evening when we crossed the ferry back to the city, we then cycled to Kingdom Breweries Cambodia for a brewery tour. We arrived just past 4pm and the large brewery closes at 5pm. So we got a private quick tour, lead by an employee of the brewery, followed by beer tasting. And since we were sort of rushed because it was near closing time, we got a deal price of $10 USD for the two of us. Normal price is $15 for two. That includes three beers per person in the brewery bar! We took two bottles of beer to go since we ran out of time. It was inspiring to see what the future of Silly Sir Brewing Co. holds.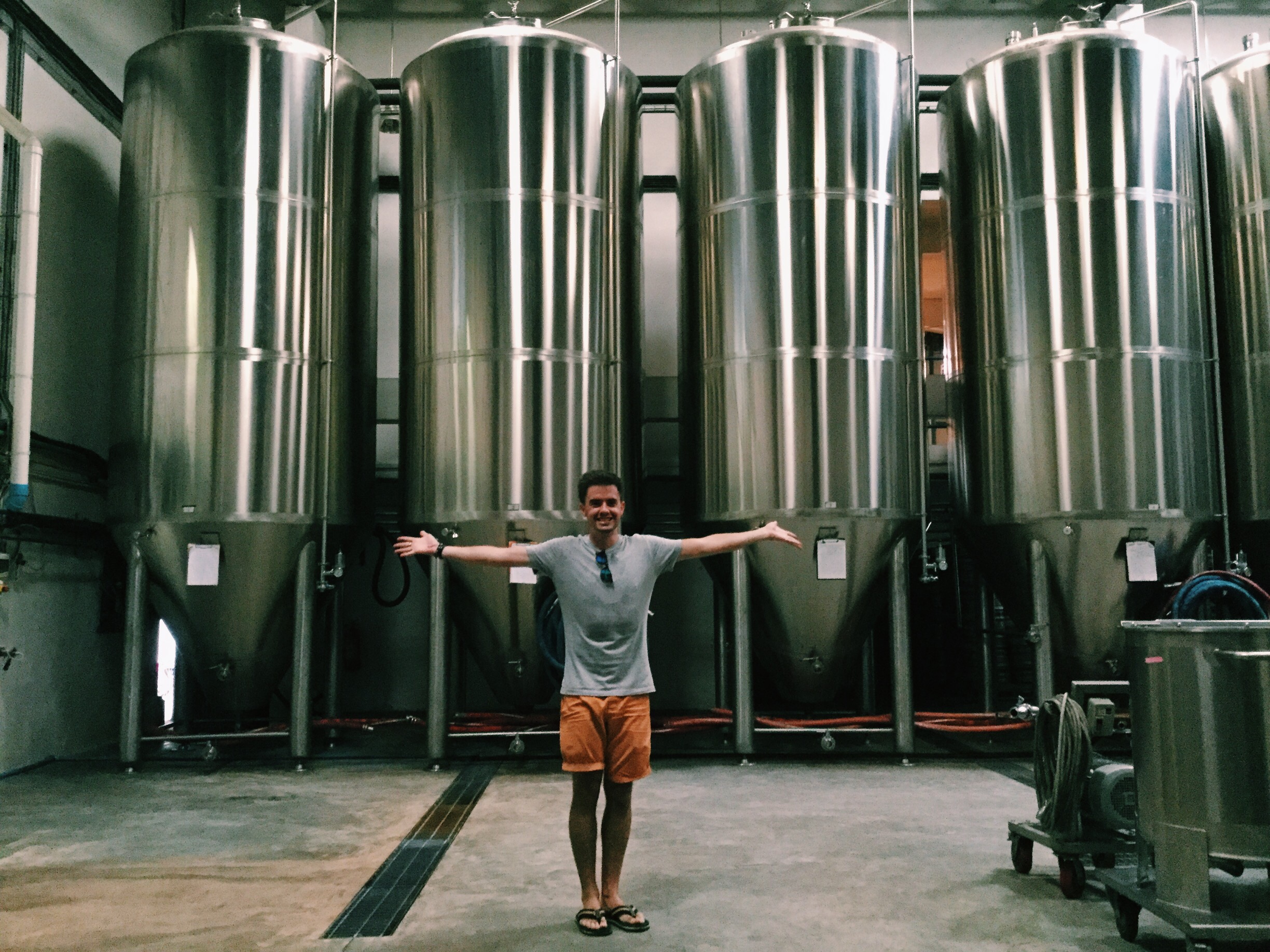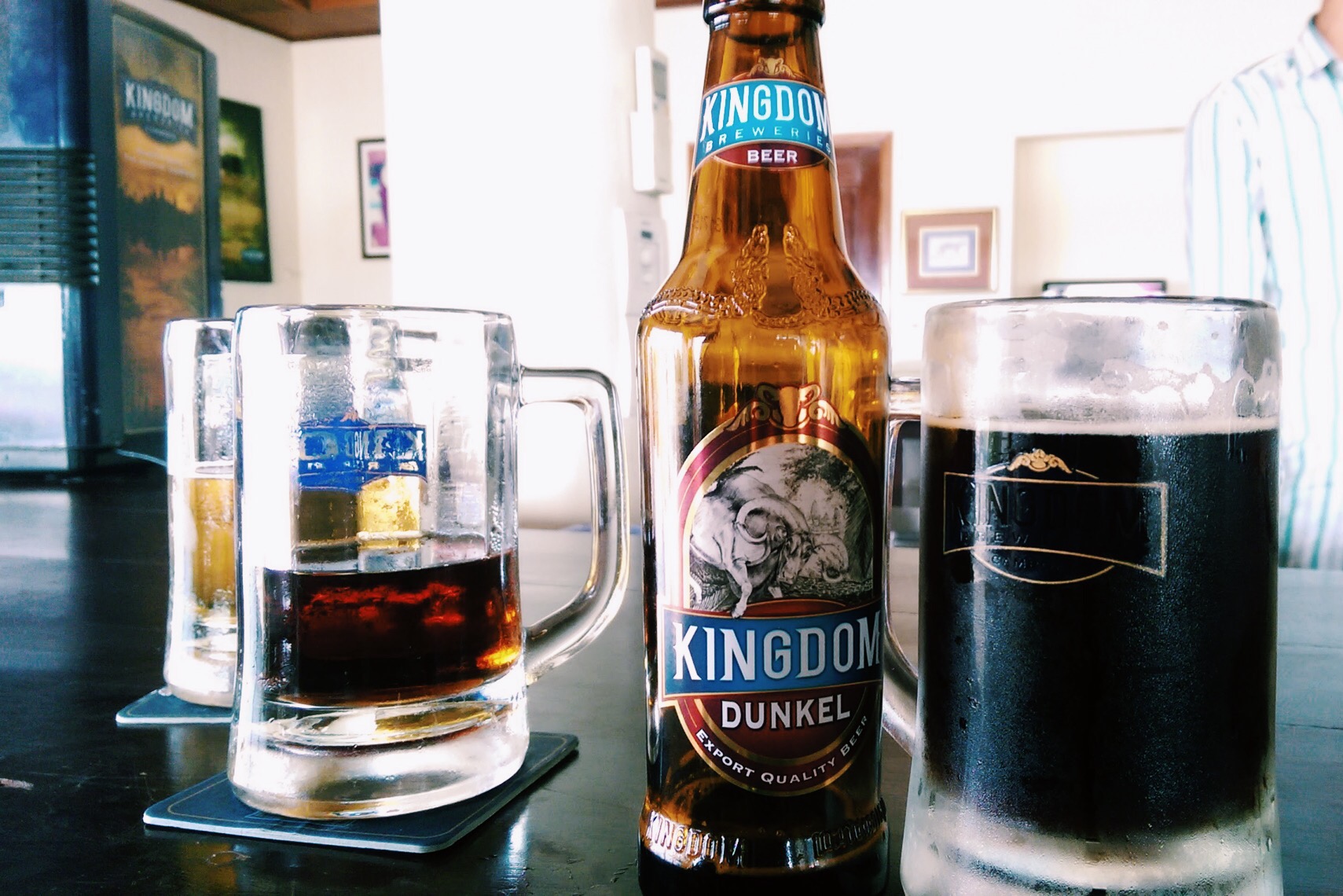 Day two
Tuol Sleng Prison Genocide Musem (S21)
We met up with my cousin from New Zealand, the Dumpling Queen herself, Nina, the evening of our first day in Phnom Penh. The following morning we fitted her with her own bicycle and we set off to learn about the dark history of Cambodia's recent past.
We cycled our first few kilometres of the day through the city first to S21, the infamous genocide museum. Also known as Tuol Sleng, this large school, turned prison, turned museum is a must if you're visiting Cambodia. It's dark and it's not a fun trip, but we learned a lot about the reign of the Khmer Rouge in the 1970s and the killing of over 1 million people in an attempt to purge the country of anti-communist sentiment.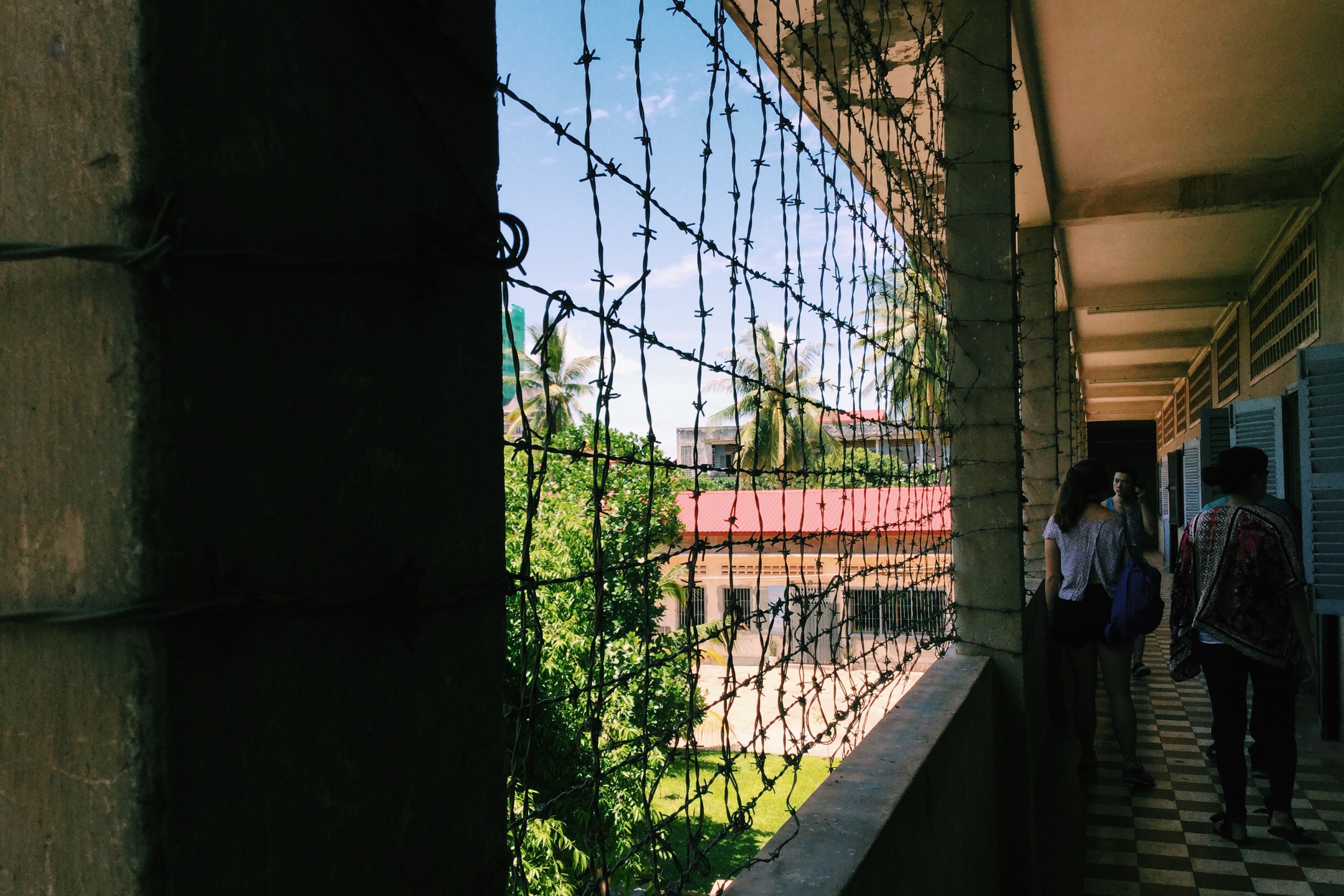 The audio tour is very well done and a visit to S21 would not be the same without it. We learned about what happened, how it happened, and stories about prisoners, guards, and 7 sole survivors of the prison. Entrance fee is $3 USD plus $3 USD for the audio tour. PRO TIP: If you're a student, admission is free so you'll only need to pay for the audio tour. It also cost 1000 KHR ($0.25 usd) to park one bike.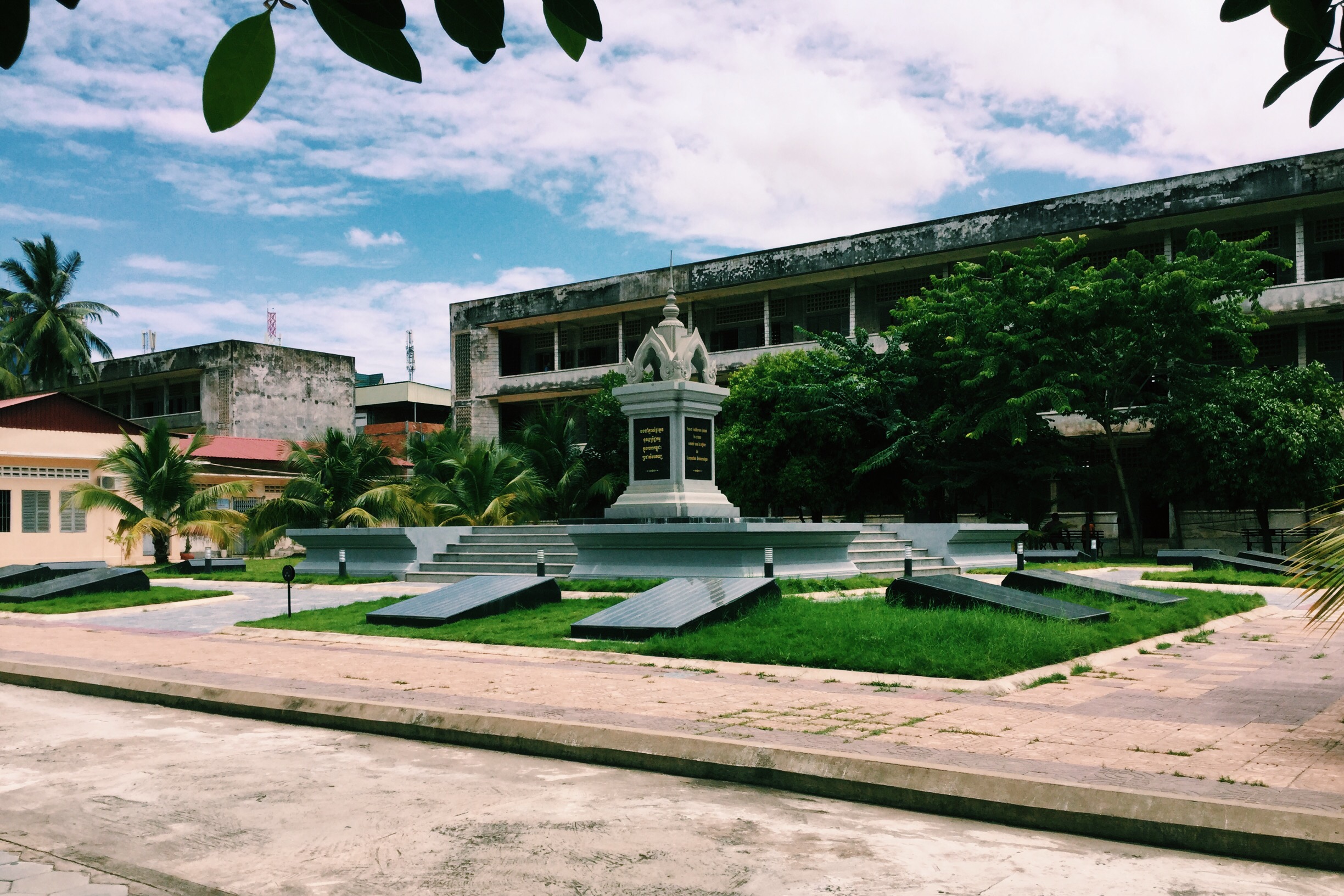 The Killing Fields
After spending a good few hours at S21, we ate some lunch and carried on to cycle about 13 more km to the Killing Fields. The ride is hot and dusty. Make sure to bring enough water and take breaks in the shade when necessary. Yield to traffic, and it will yield to you. We definitely embraced the Cambodian streets on bikes better than we would have ever inside an air conditioned tour bus.
The Killing Fields served as mass graves for many of the prisoners of Tuol Sleng. When prisoners were finished being interrogated in the city, they would be driven in trucks at night to be executed at this site. These mass graves are still being uncovered as the rain and elements are washing away the dirt and bringing more remains and evidence of the history of what truly happened to the surface. Again, not a fun trip, but so so important for future generations to learn and prevent anything like this from every happening in the future.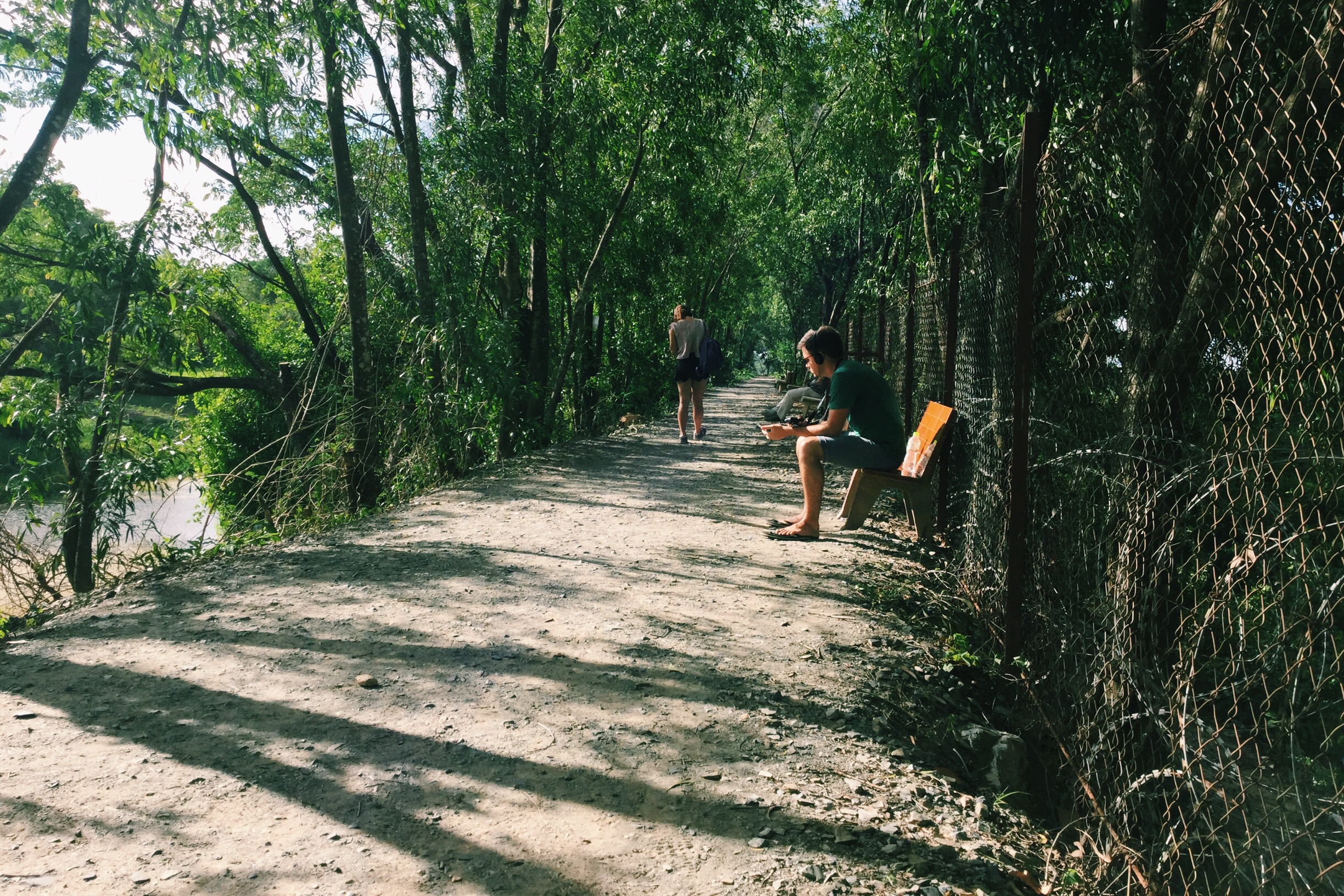 Same as the genocide museum, entrance fee with the audio tour is $6 USD, but unfortunately no discounts for students this time. Again, 1000 KHR ($0.25 USD) to park a bike.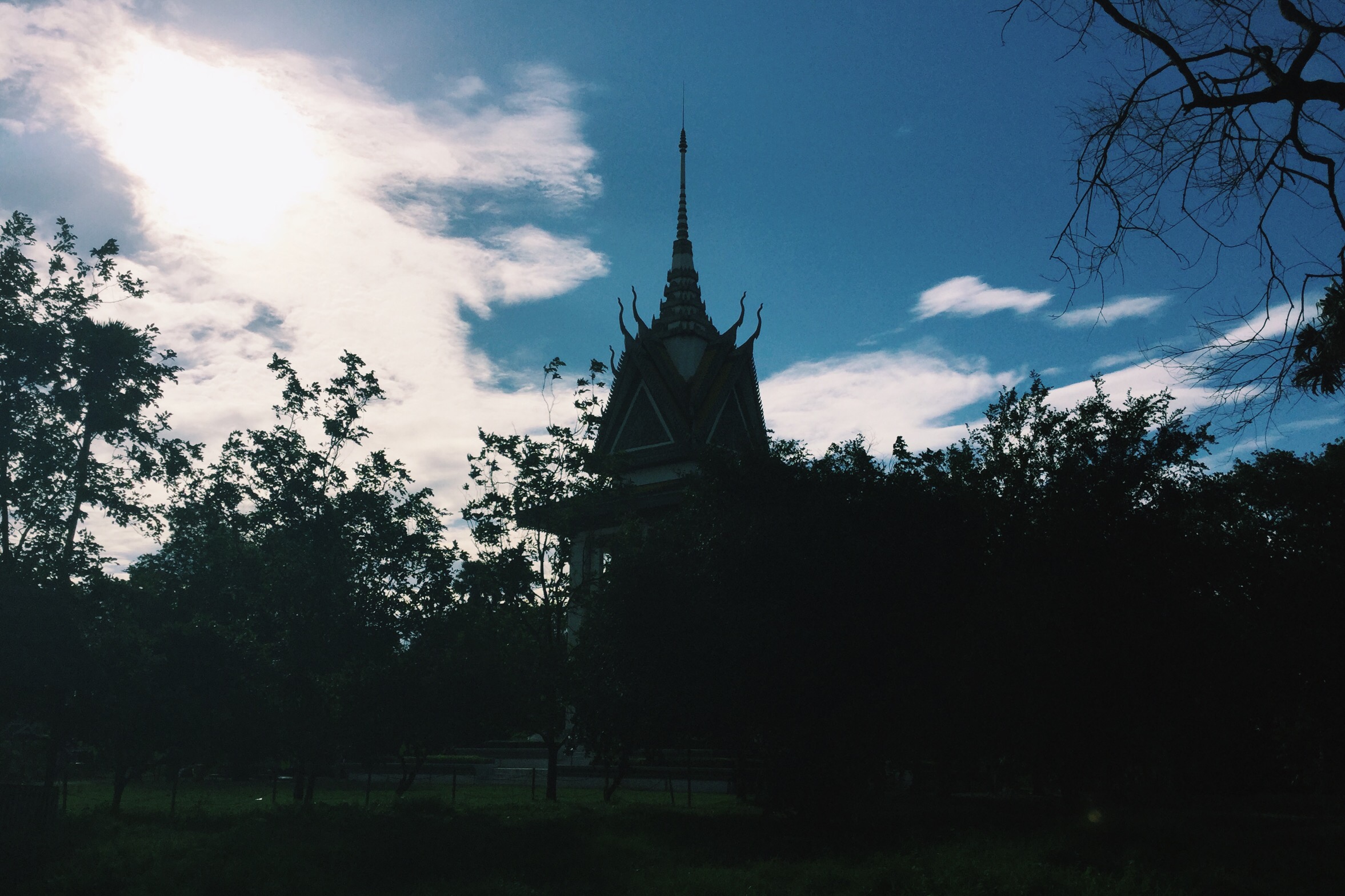 Cycling the crazy city traffic
Both Tuol Sleng and the Killing Fields close at 5pm, so we hit a rush of crazy traffic trying to cycle back around this time. It's a weird and crazy thing cycling among all the motorbikes, pushing their way through the madness. It's sort of something I simultaneously hope every cycling traveler experiences, and never experiences. Traffic rules are more like suggestions. It was like if everyone at Shibuya crossing in Japan was on motorbikes and cars. But we never once felt unsafe. Traffic moves very slow, motorbikes travel about as fast as our bicycles. It was just a bit of an overwhelming thought to think that you know how to behave at an intersection, and then driving school lessons just go completely out the window.
Cheap beer & cocktails
Once you make it back to your hostel alive, celebrate the little victories with a cheap beer or cocktail (or to deal with the depressing things you learned throughout the day). Cambodia has the most inexpensive alcohol we have come across yet. You can find $0.50 USD draft beers almost anywhere, while the average price for a cocktail is about $1.25 USD.
---
From Phnom Penh we headed up to Siem Reap by bus (bus cost $6 USD) to see the famous Angkor Wat. Good to get the heavy stuff out of the way early and enjoy the magic that is this ancient temple.
If you're planning to visit Angkor Wat (which of course you are!), be sure to read Matti's article: 6 things things you didn't know about visiting Angkor Wat.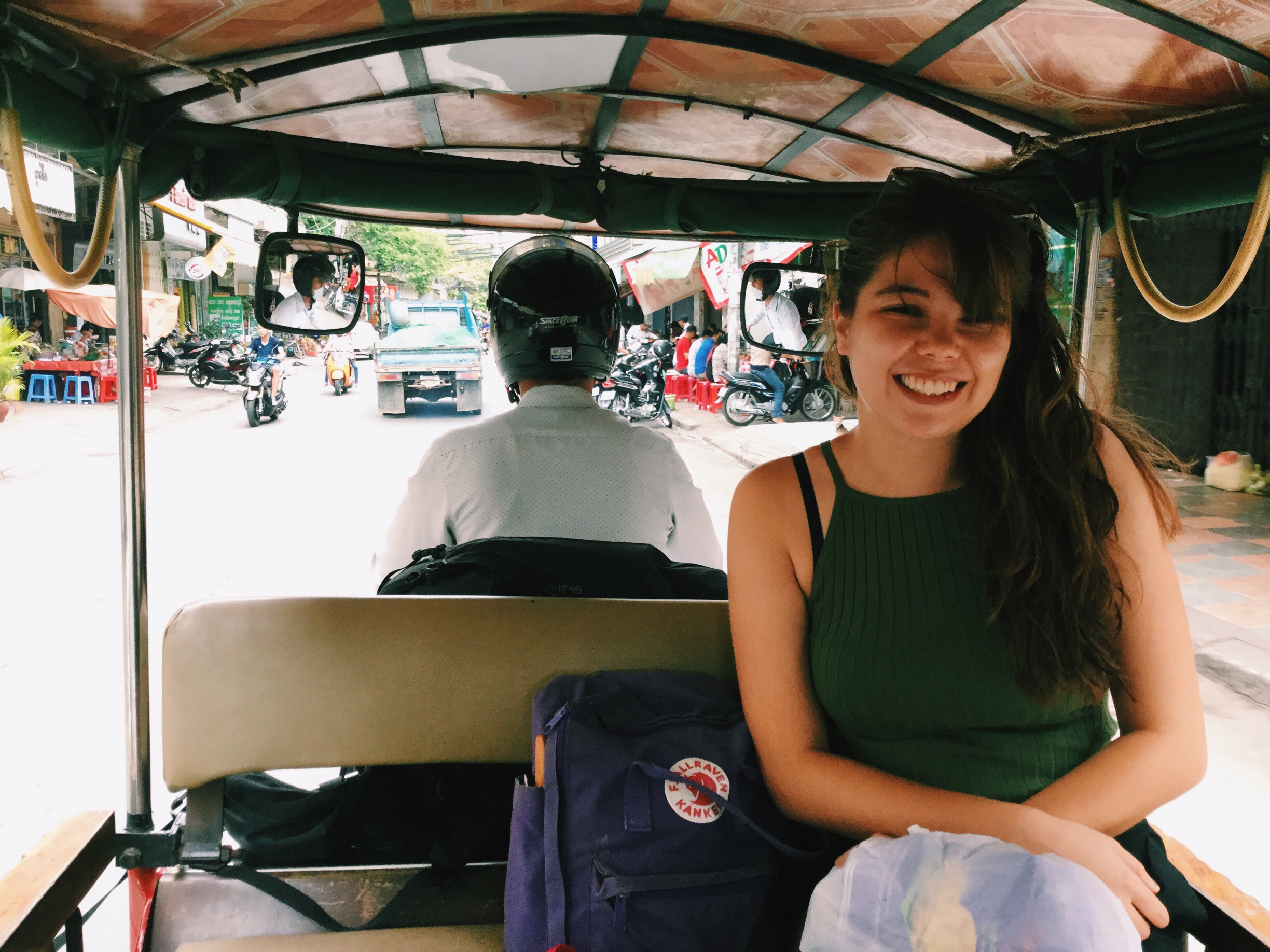 Like? Pin it!
Let us know what things you did in Phnom Penh! Happy travels!