There are an endless number of things to do in Tokyo. A whole life time isn't enough time to do everything. So one must prioritize! Here is what we got up to in about 5 days in Tokyo, in no particular order.
1. Eat a mochi donut.
Well except for this, this is the number one thing to do in Japan. Trust me.
Everyone must experience this life changing snack, which they call the Mochi Donut. I cannot wait until mochi donuts come to Toronto… soon, not soon enough. It is everything good, chew, fried, sweet, not too sweet, multiple flavours.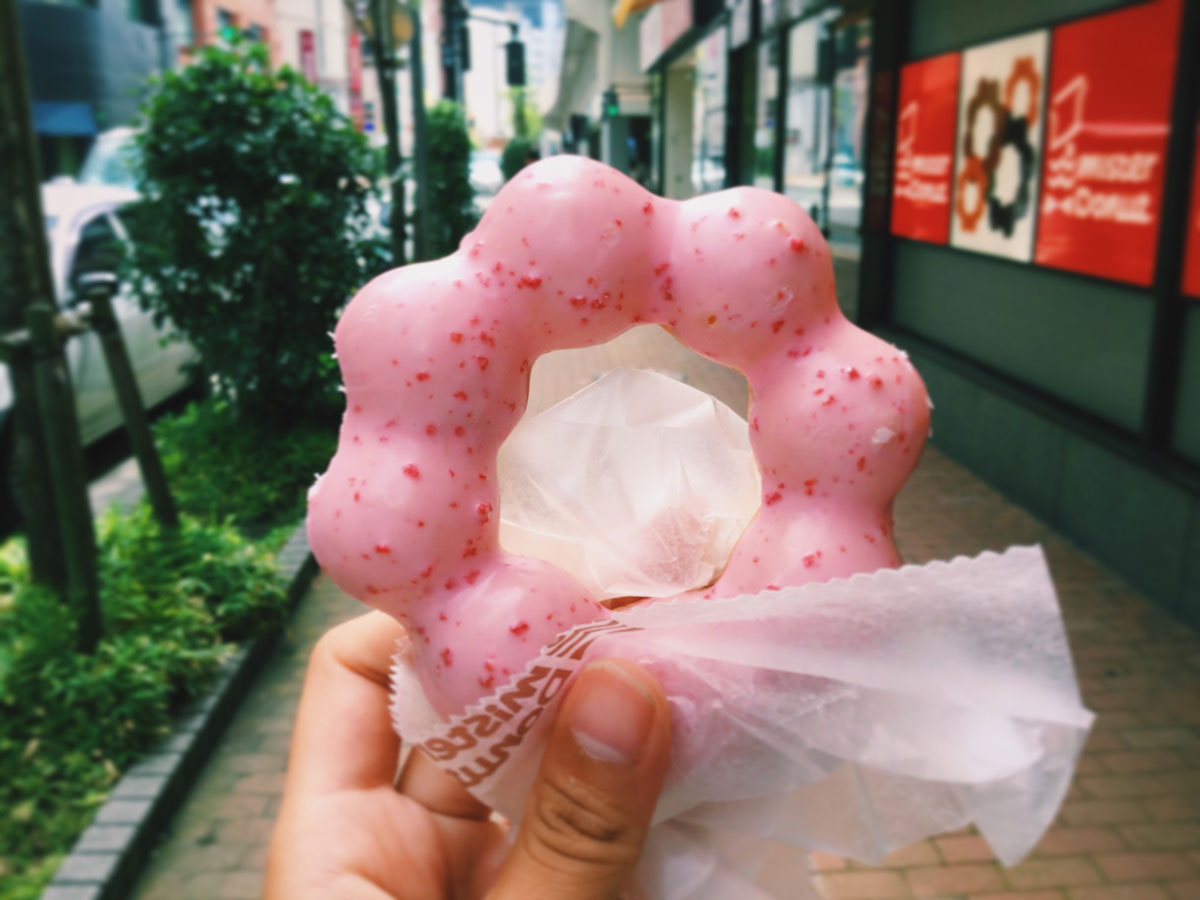 I saw mochi donuts regularly at a chain called Mister Donut. There are many locations, so find one and have your life changed forever.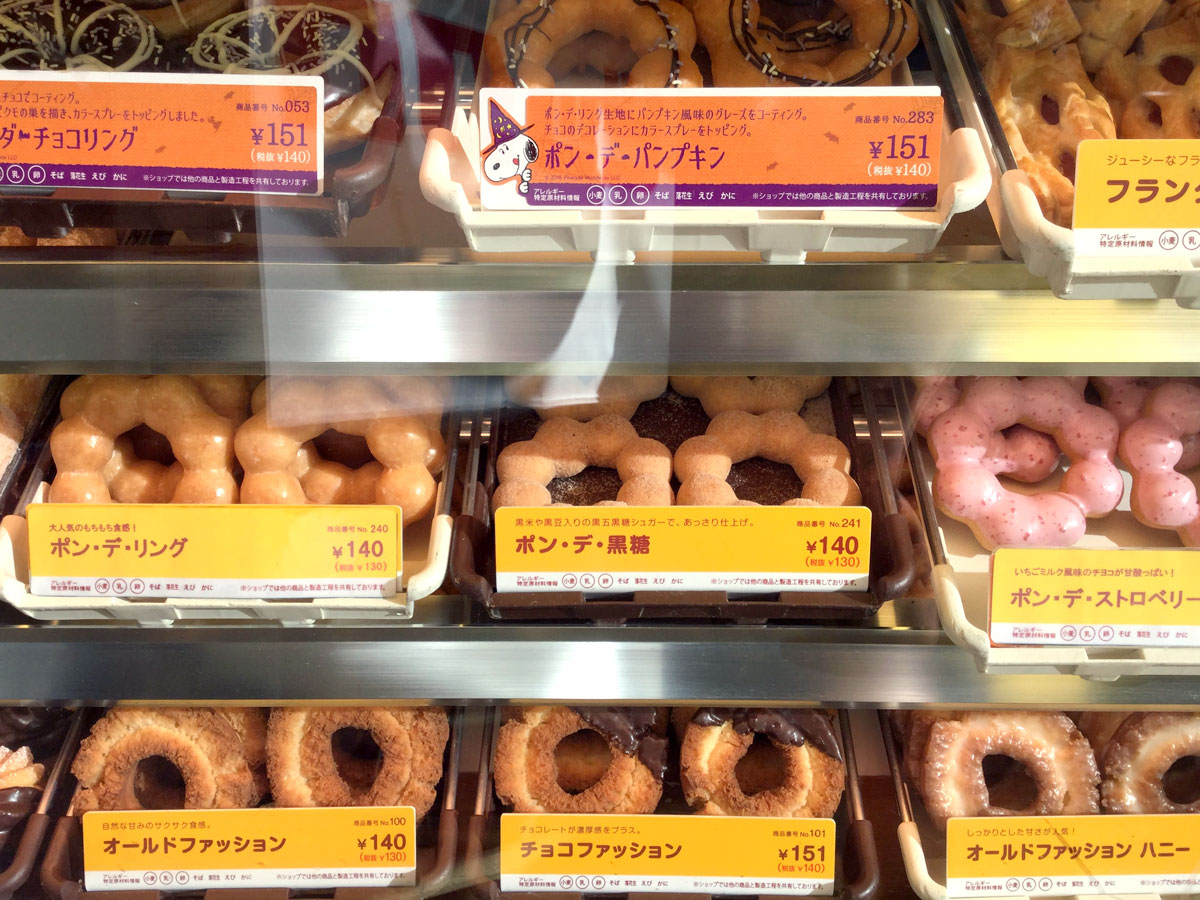 2. People watch at Shibuya Crossing.
Shibuya crossing is probably one of Tokyo's most iconic tourist attractions and one of the world's most busy intersections. Here is a pro tip: Right at the intersection is a second floor Starbucks. Order a match latte and hope to get a window seat.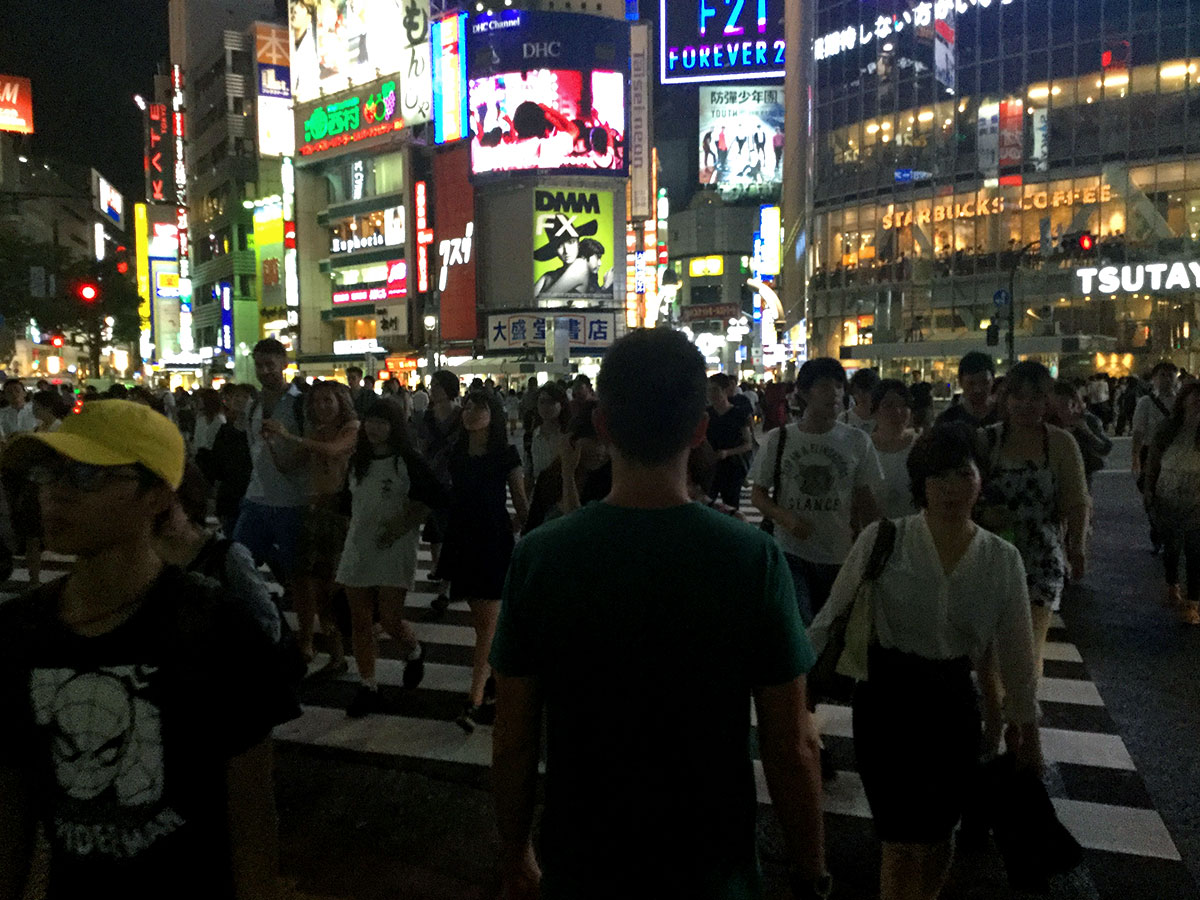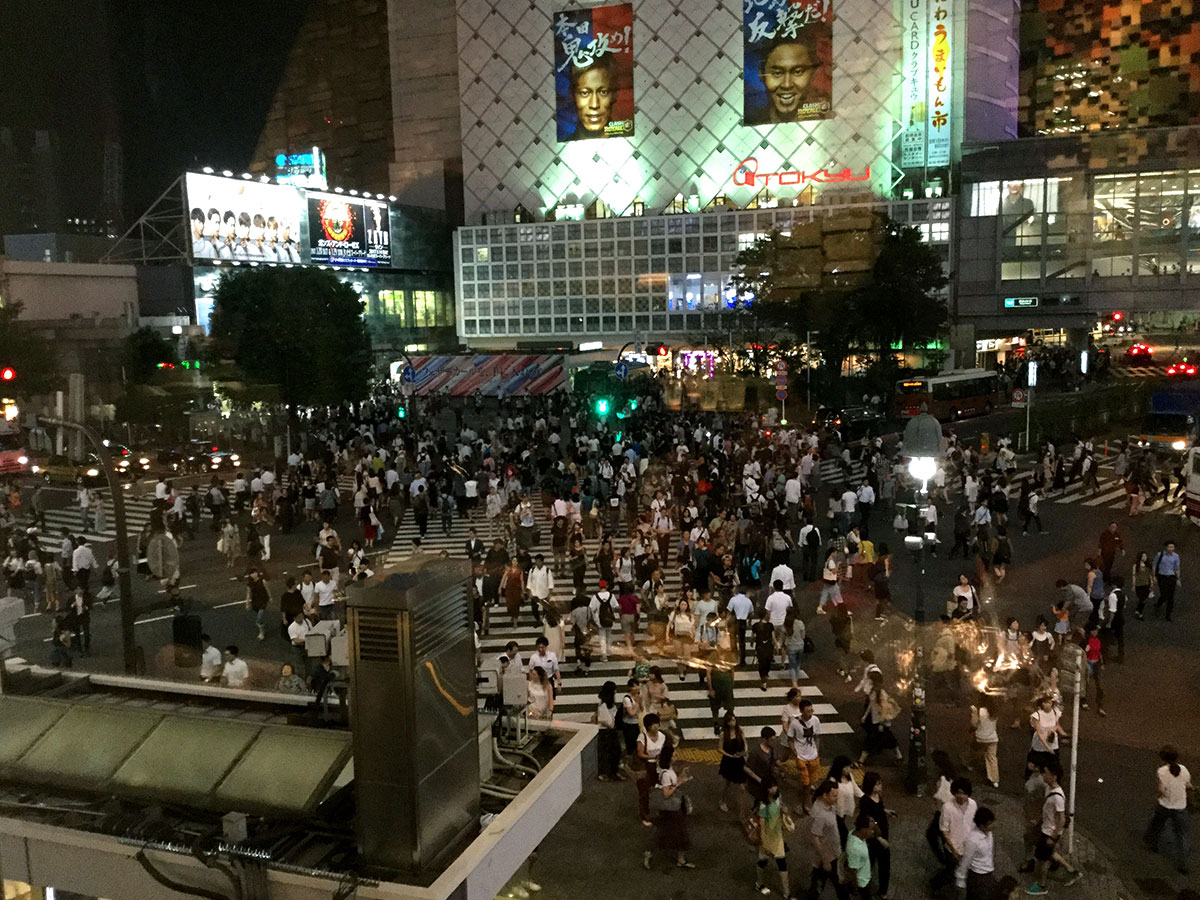 3. Visit the Ghibli Museum
So.. read this before going.
Tickets are 1000 yen ($11.30 CAD) each, what a great price! But here is the kicker – you've got to book tickets online, MONTHS IN ADVANCED.
We learned of this very important piece of information when we got to the museum and asked the guard at the front where we go and buy tickets. Luckily he spoke English and asked us if we had booked tickets online in advanced to our trip to Japan from our home country. In which we answered with a confused no?
He regretted to inform us that tickets must be booked in advanced to your visit, as it is a very exclusive museum. We obviously looked disappointed and he disappeared into his booth for a few minutes. When he emerged, he gave us a slip of paper and instructed us to visit the nearby Family Mart where we could exchange our slip for two tickets, at regular price. What sort of security guard witchcraft did he just pull for us? In conclusion, we were luck to even have gotten to go into the museum.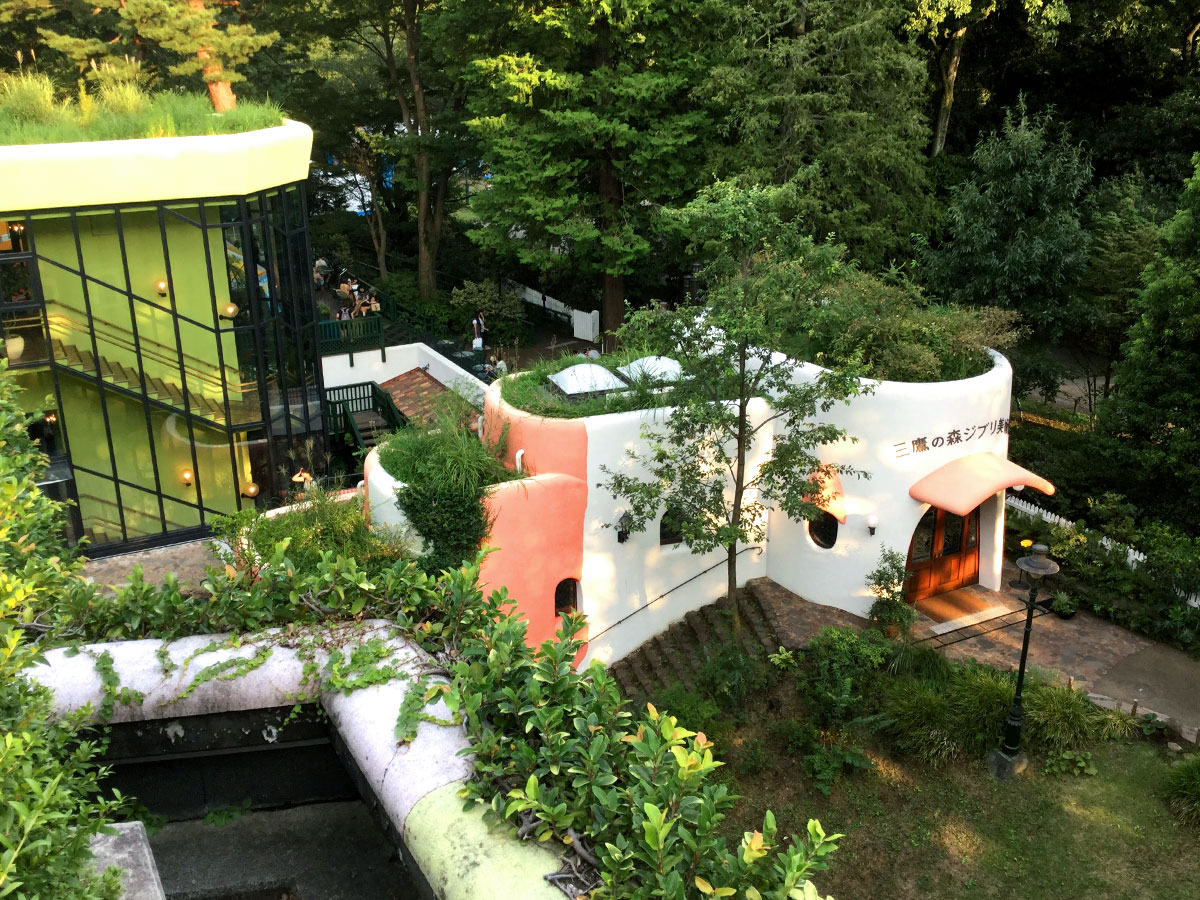 There are no cameras or photos allowed inside, but trust me, it is a magical place. It's not a big place, but each room is filled with delight.  You get to sit inside the cat bus. Yes, the CAT BUS. That alone makes it worth it.
Do visit, but perhaps try to avoid the necessity to use your charm, like we did.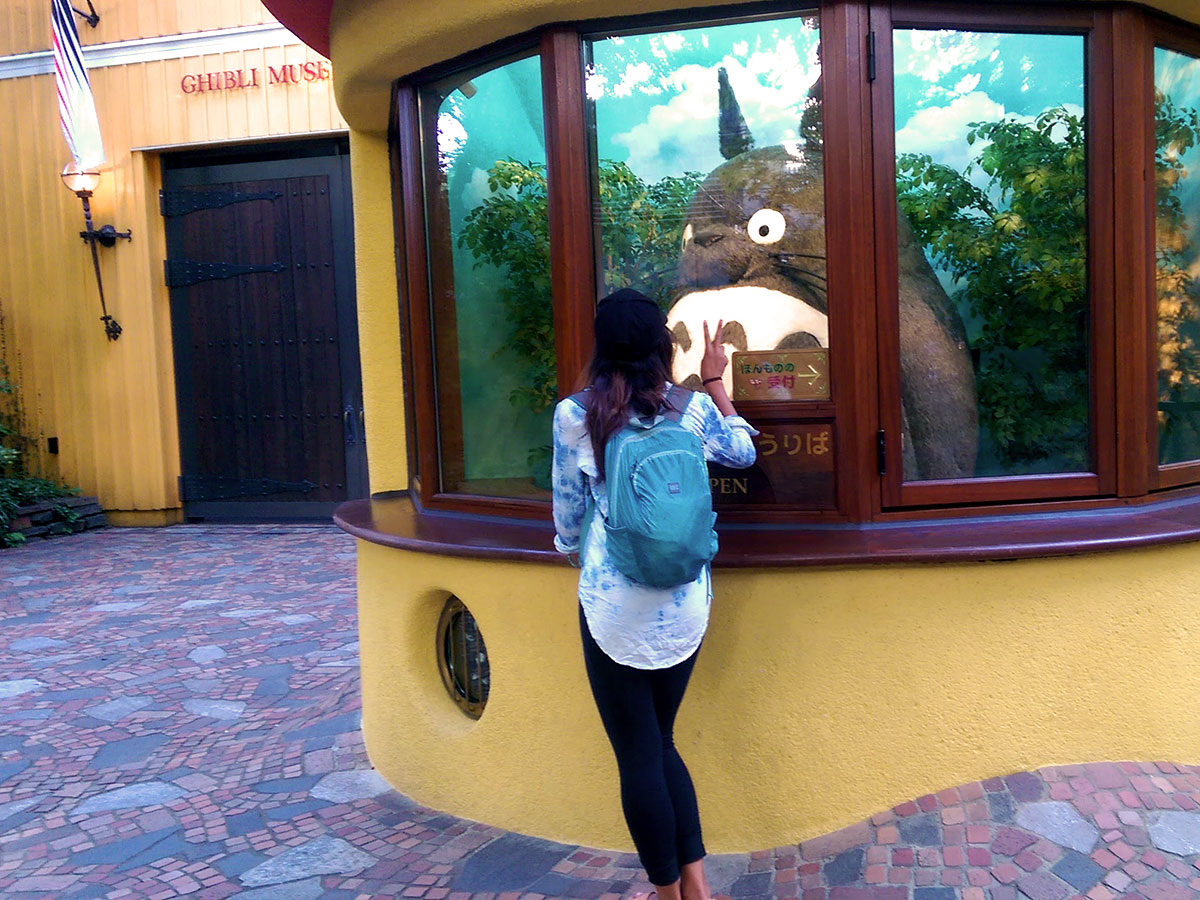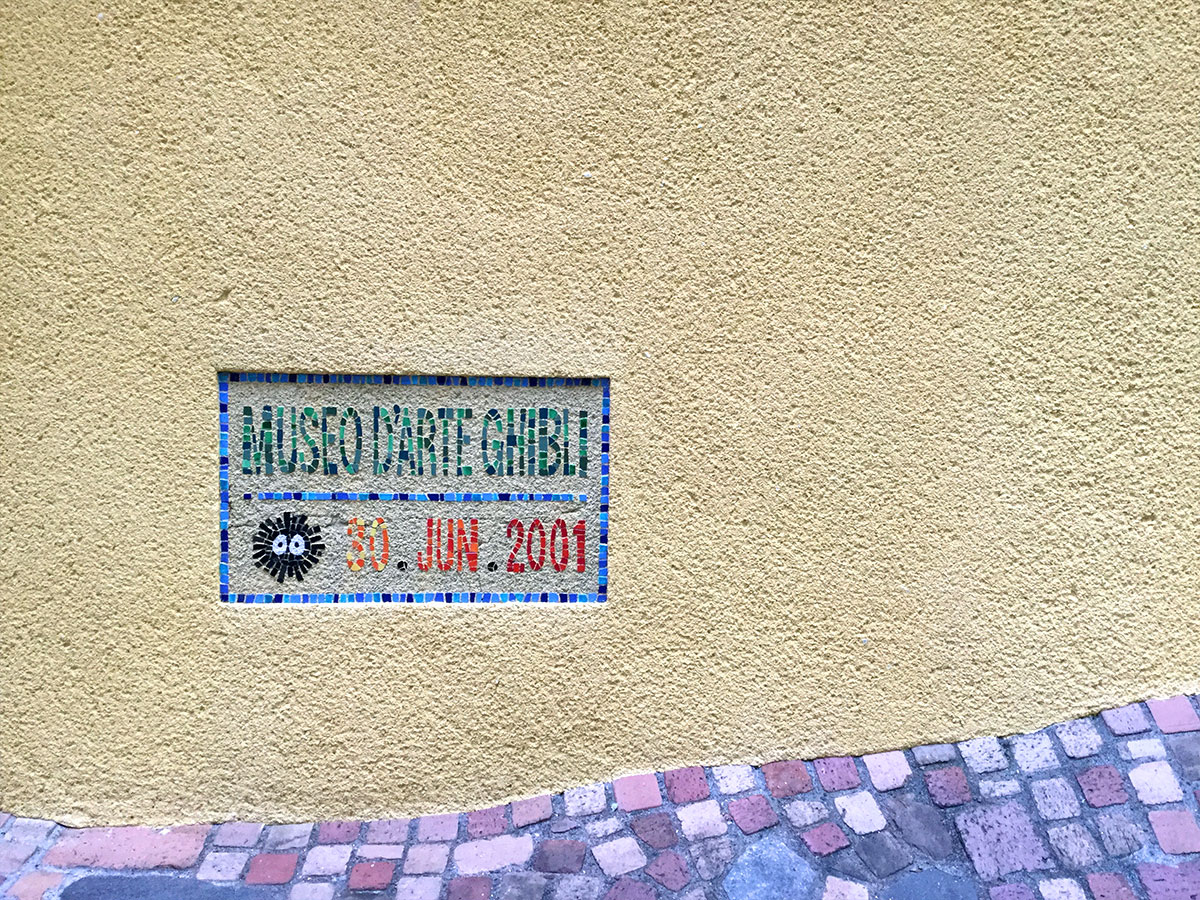 4. Walk around Inokashira Park
The Glibli Museum is actually located in the park, so chances are that you'll be walking through the park if you're getting off of the subway to head to the museum. It's a lovely place! The highlight of the park is the huge pond in the center that is short-cutted by Nanai bridge. Do take a walk.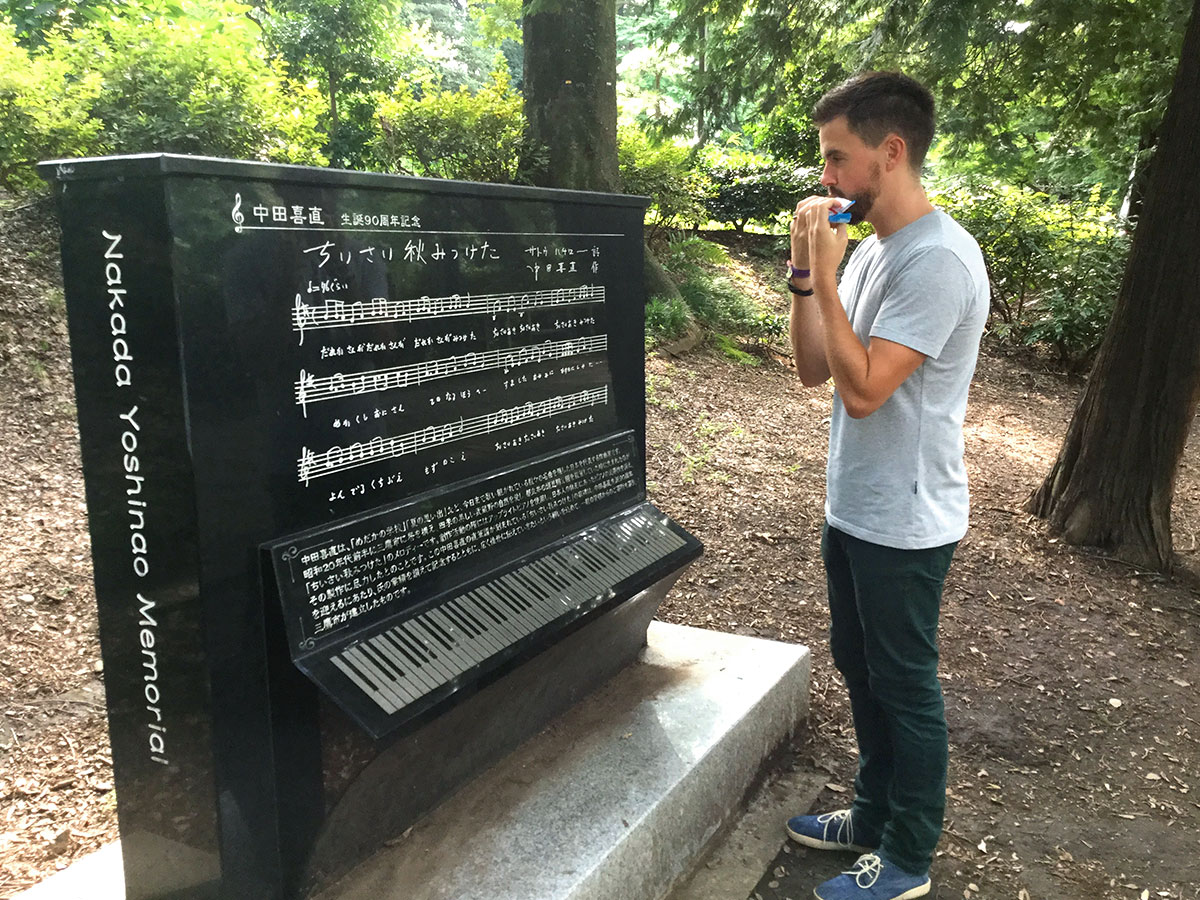 5. Eat Michelin Star Ramen!
One of the cheapest Michelin star restaurants in the world is called Japanese Soba Noodles. It's a tiny quick eats spot where you can eat a world class ramen noodles for only about 1500 yen ($17 CAD)! It definitely doesn't look like a fancy spot, as it only seats about 9 people at a time and you order your meal from a vending machine. But just imagine wontons drifting between hand pulled noodles, in broth that's been simmering overnight, topped with some juicy slices of pork and truffle oil (yeah truffle oil). Sounds too good to be true right? It can be your reality.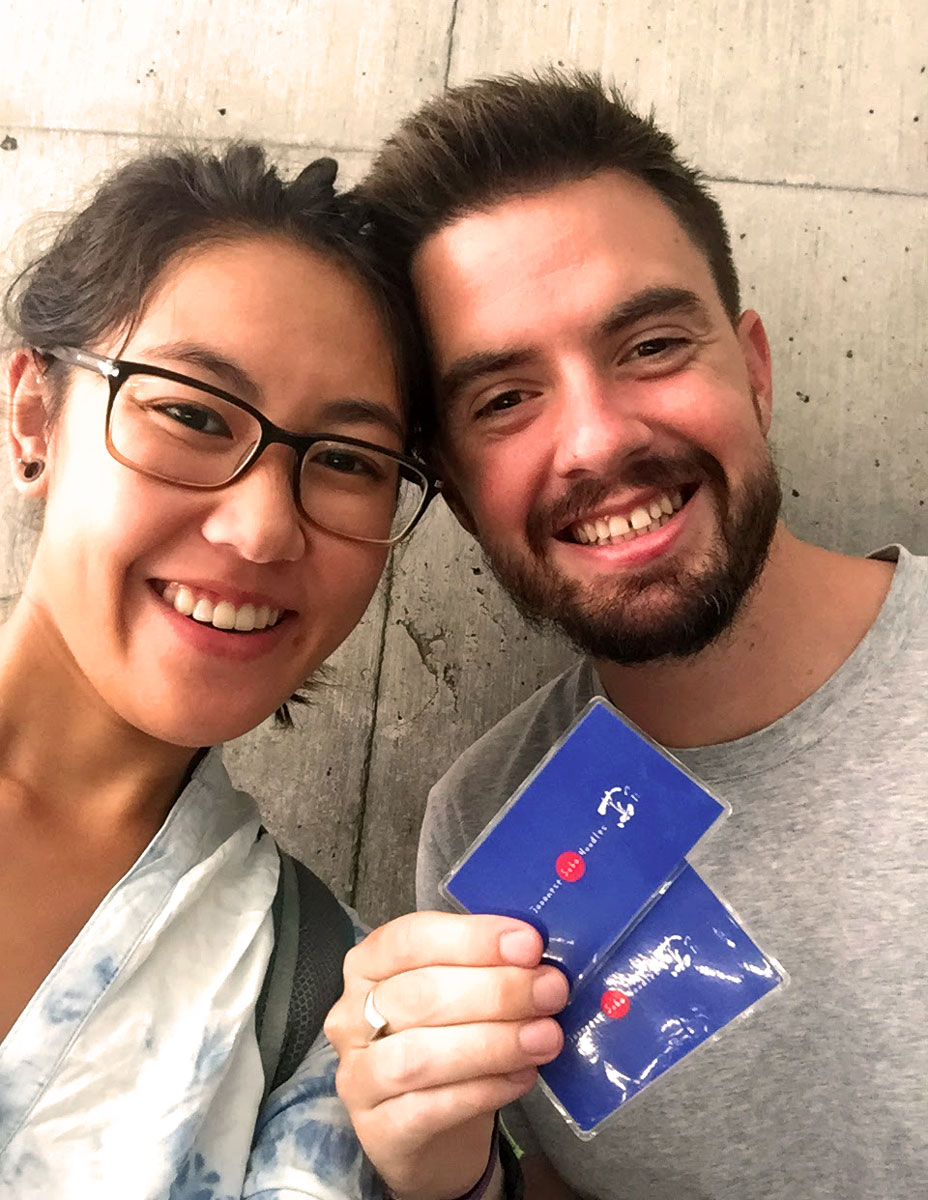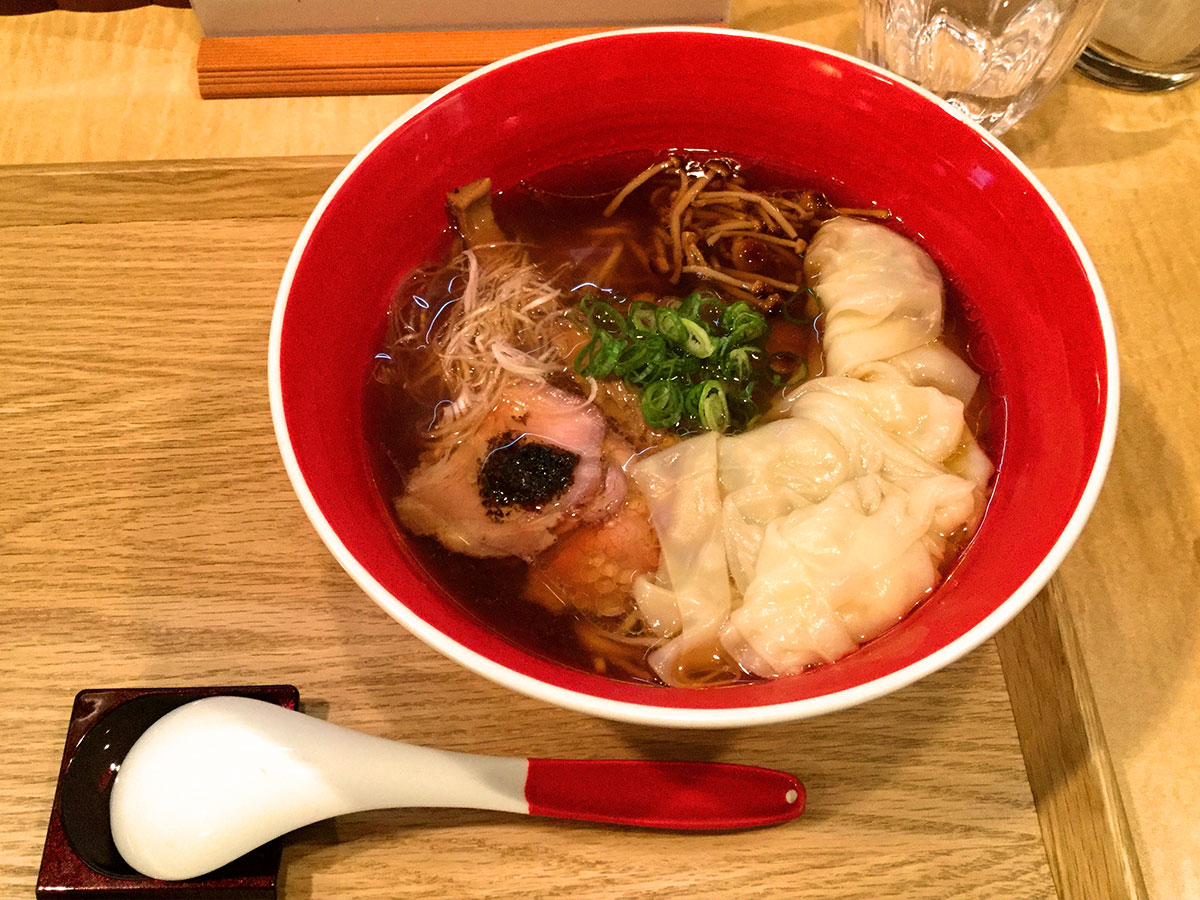 If you want 1500 yen truffle oil ramen, you'll have to put in some work… We arrived at the little restaurant at 9am, and picked up a coloured ticket. Your ticket colour corresponds to the time you can return to the restaurant to eat. We got a blue 1pm ticket and came back a few hours later. Then we waited in a short line for about 20-30 before dinning on our late lunch. It surely isn't a place to stay and chat, more like eat and go, but it is meal well worth it.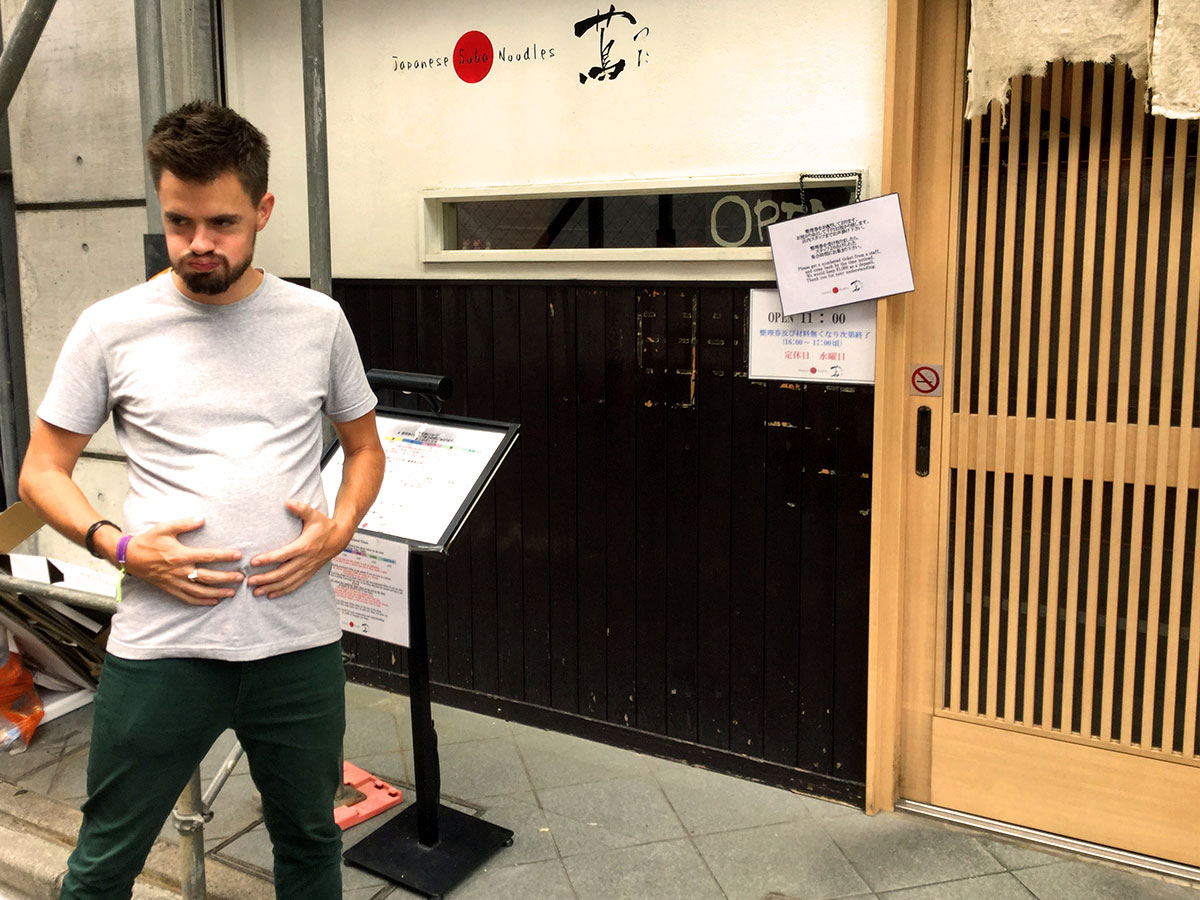 6. Pokemon Mega Centre
While you're waiting around for your ramen to cook, check out the world's largest Pokemon Mega Centre. It is in a nearby mall and its honestly just a souvenir store. But you can buy anything Pokemon, chopsticks, stickers, baby blankets, games, you name it.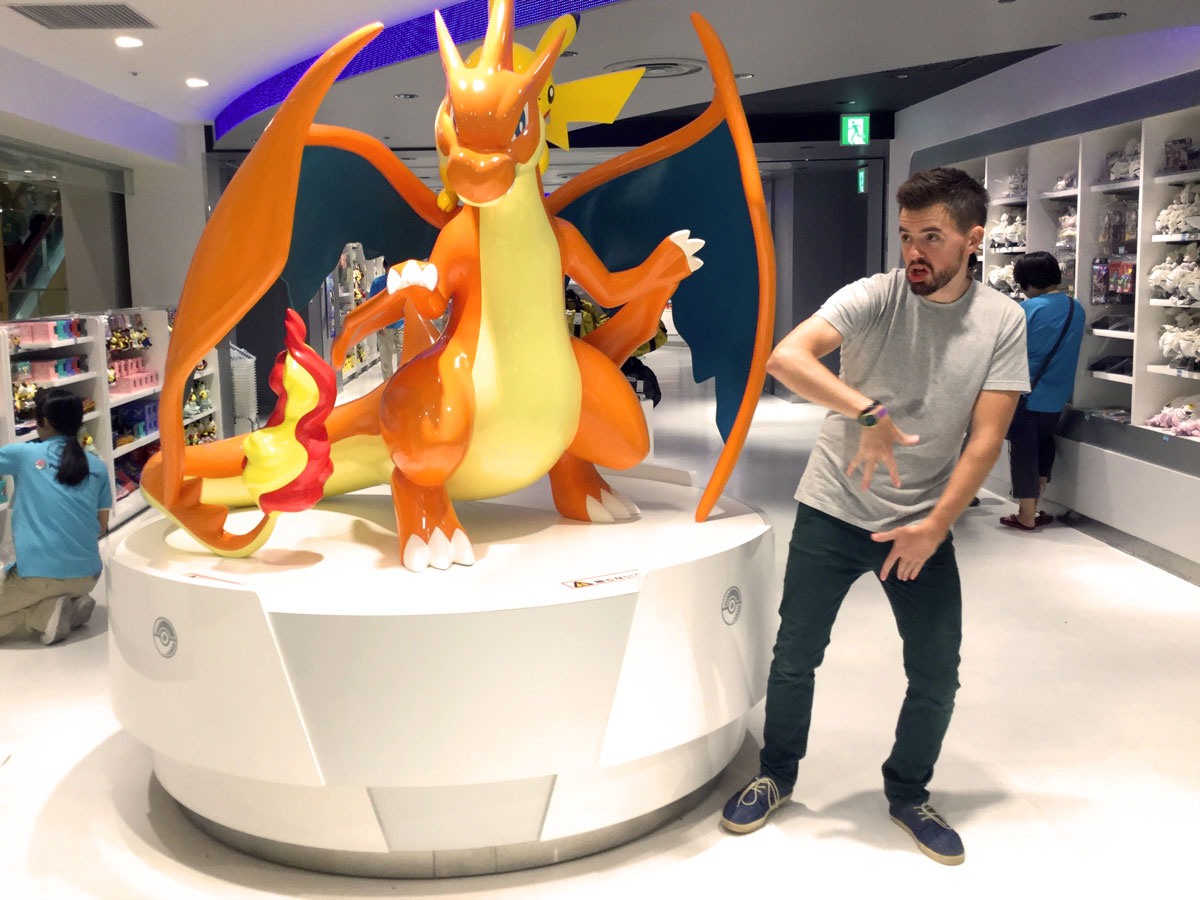 7. Shop in the Harajuku alley,Takeshita Street.
If you're somewhere around my age, you'll remember that when Gwen Stafani did her solo thing without her No Doubt band members, she had her 4 Harajuku girls follow her around everywhere. Imagine an adorable shopping area where you can buy every outfit the Harajuku girls wore, cute things they probably ate, cute places they probably hung out. It's basically just a kitchy cute alley that you should definitely check out and perhaps buy a souvenir.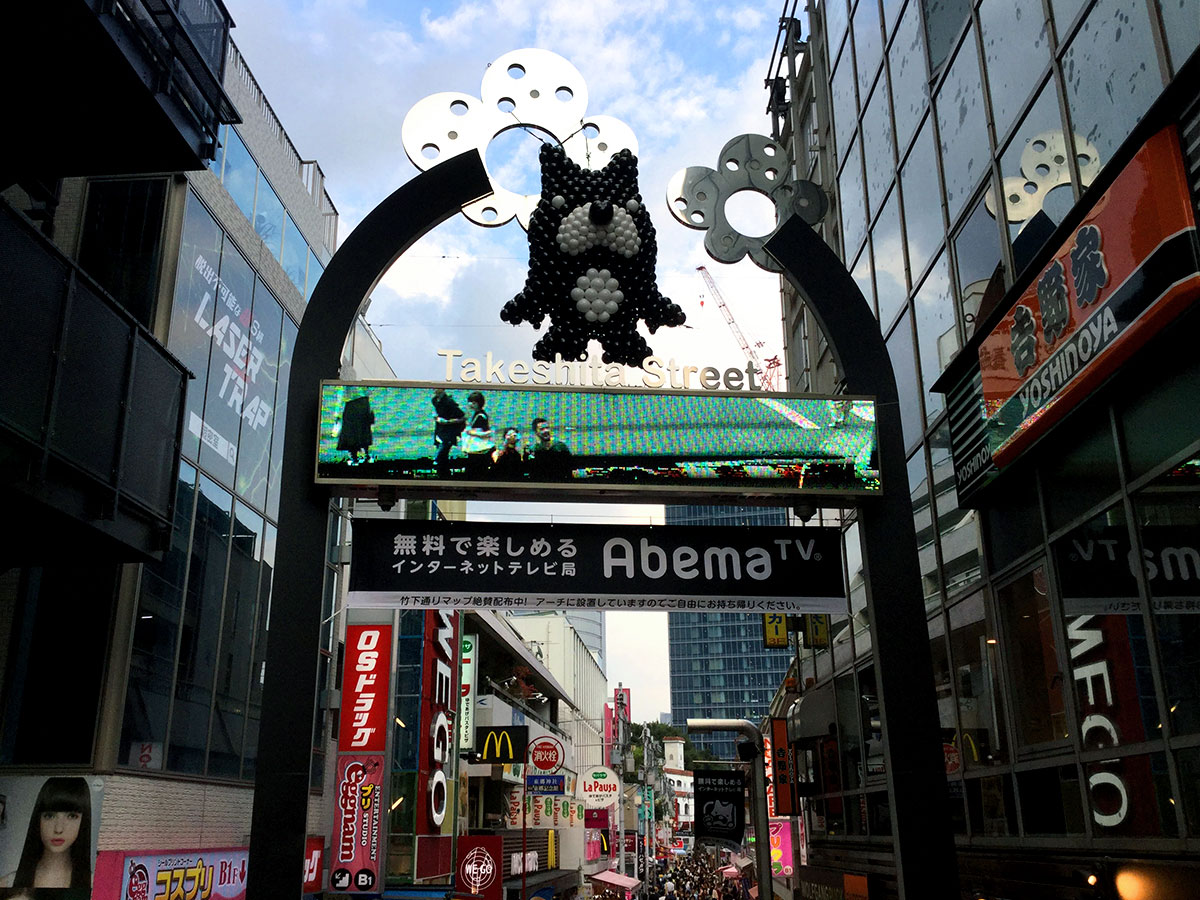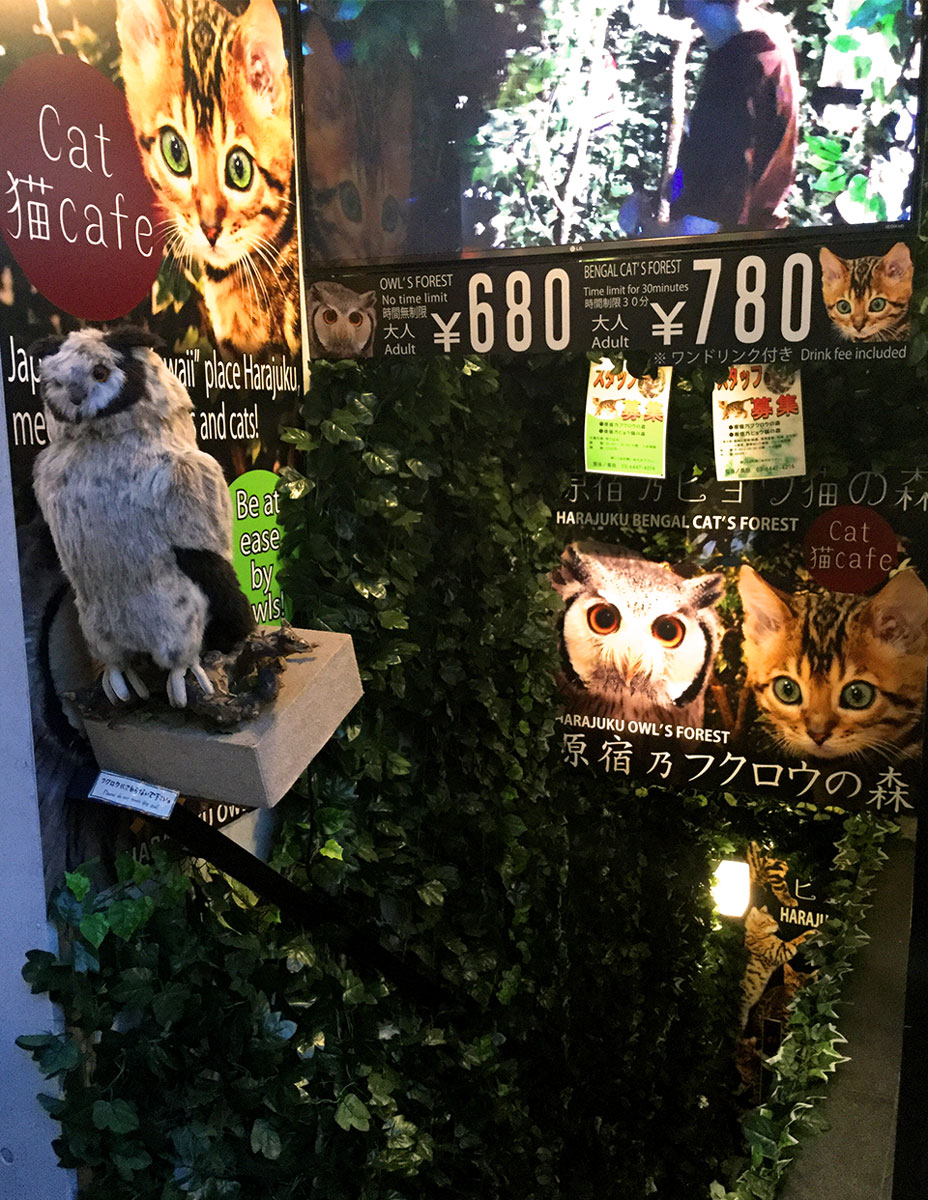 8. Take cute photobooth photos.
This can be done in the Harajuku area, but it's easy to find photobooths all over the city. What is even more fun is trying to guess what the booth is asking you, as you only have a limited time to complete each question… so its more or less of a surprise of what your result is.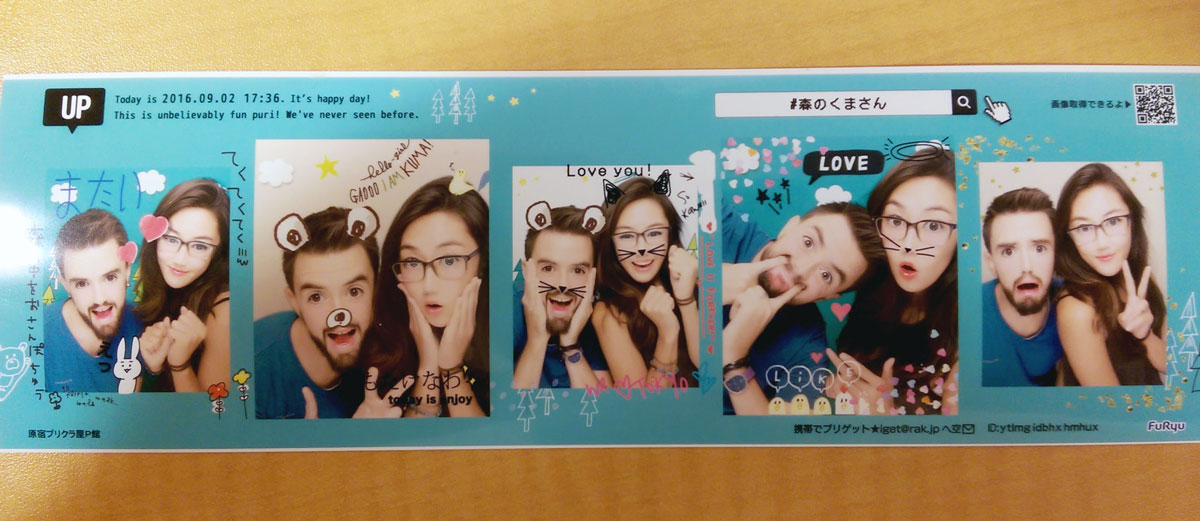 9. Check in at the Robot Cafe (not really).
So every tourist guide and trip advisor would probably recommend the Robot Cafe. It is really just a big gimmick (we think). We didn't experience it mostly because of the exuberant price tag of 8000 yen ($90 CAD) which doesn't even include a meal. It is definitely a tourist trap, you won't find any locals there. But what you're getting is really a robot parade show, which I'm sure is fun if you have the budget.
But if you're in the area, it might be worth the visit to see the outside of the place and play with the large-boobed robots out front while listening to the restaurant song playing on loop.
10. Eat fast food at MOS Burger.
Instead, you could just go for budget fast food at MOS Burger. MOS burger is Japanese second largest fast food chain after McDonalds (obviously). So it's sort of mandatory that you go. I had a shrimp burger. Not bad, not bad.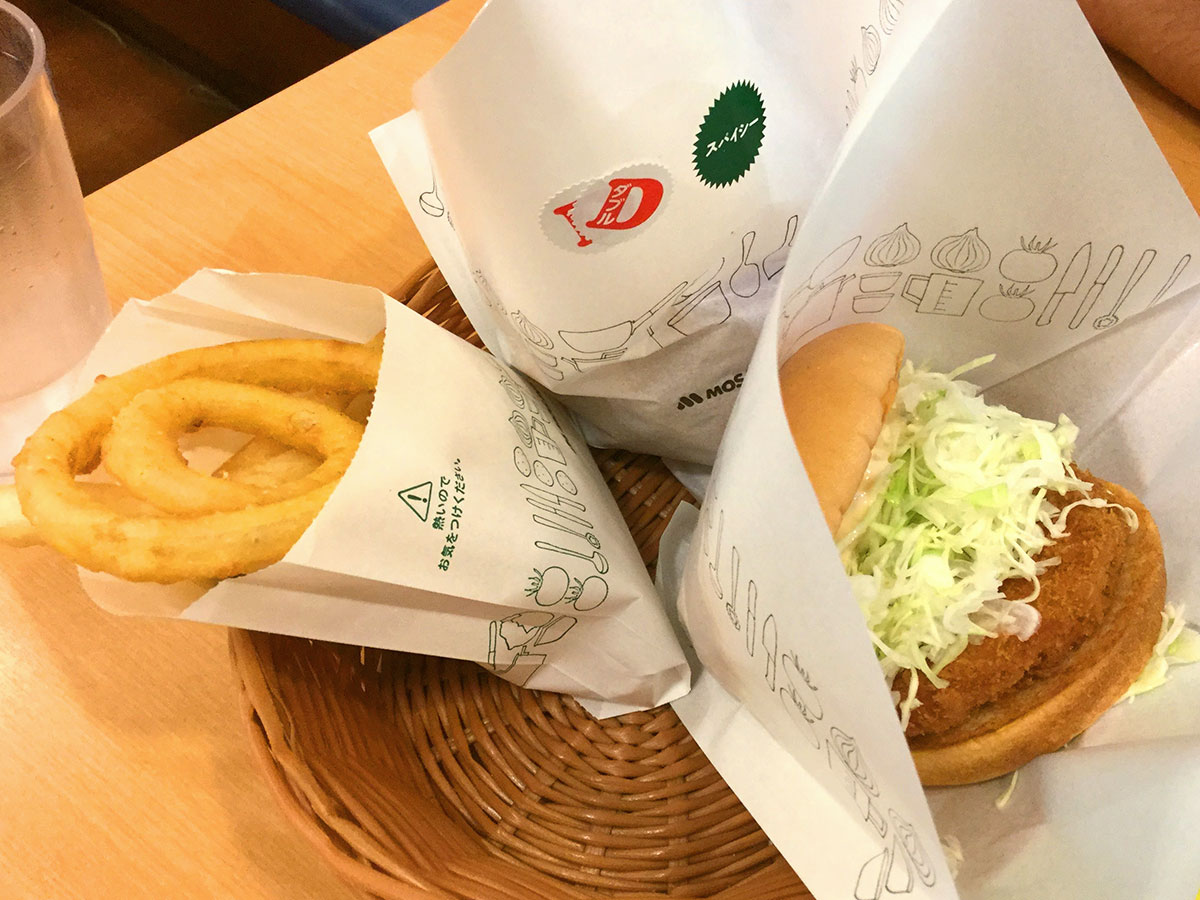 11. Shop around Shinjuku.
Shinjuku is basically the center of town. And with a city center comes unlimited shopping opportunities. There is where you can definitely get lost in a 8-storey department store or spend way too much money at Uniqlo (this was before locations opened in Canada).
12. Visit the anime center, Akihabara.
The area around Akihanara Station is know for it's electronic stores, arcades, and maid cafes. As you're walking around you'll notice girls dressed in cosplay costumes, handing out flyers for their establishments. You'll also observe a ton of claw games that look like someone is so slow to winning a prize, but never really does.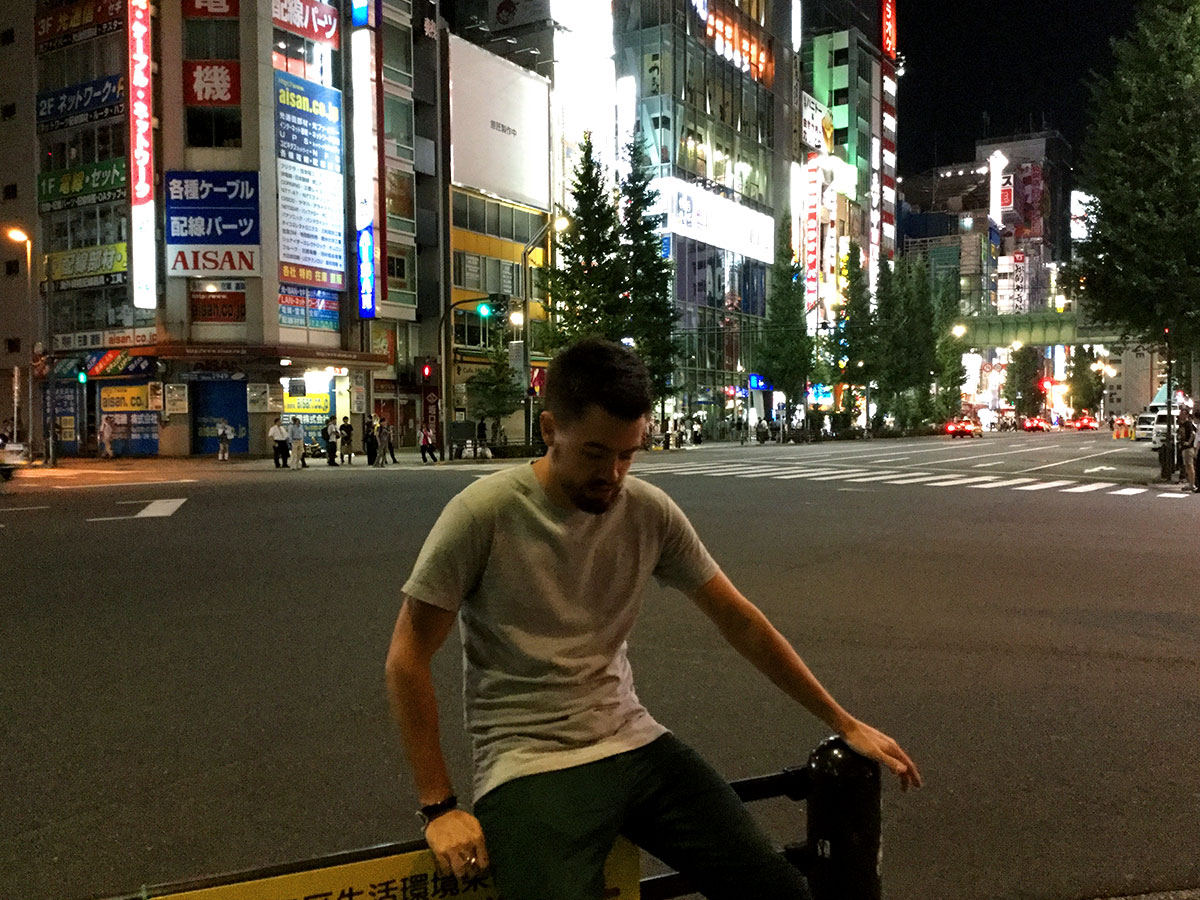 13. Play games at an arcade.
While in Akihabara, might as well play some games! Maybe you're into Street Fighter, or Dance Dance Revolution, or some rhythm games that could only be dreamt up in Japan. Go where no tourist has been before, like some random 4th floor of a sketchy building and you're sure to see some business looking dudes just looking to unwind.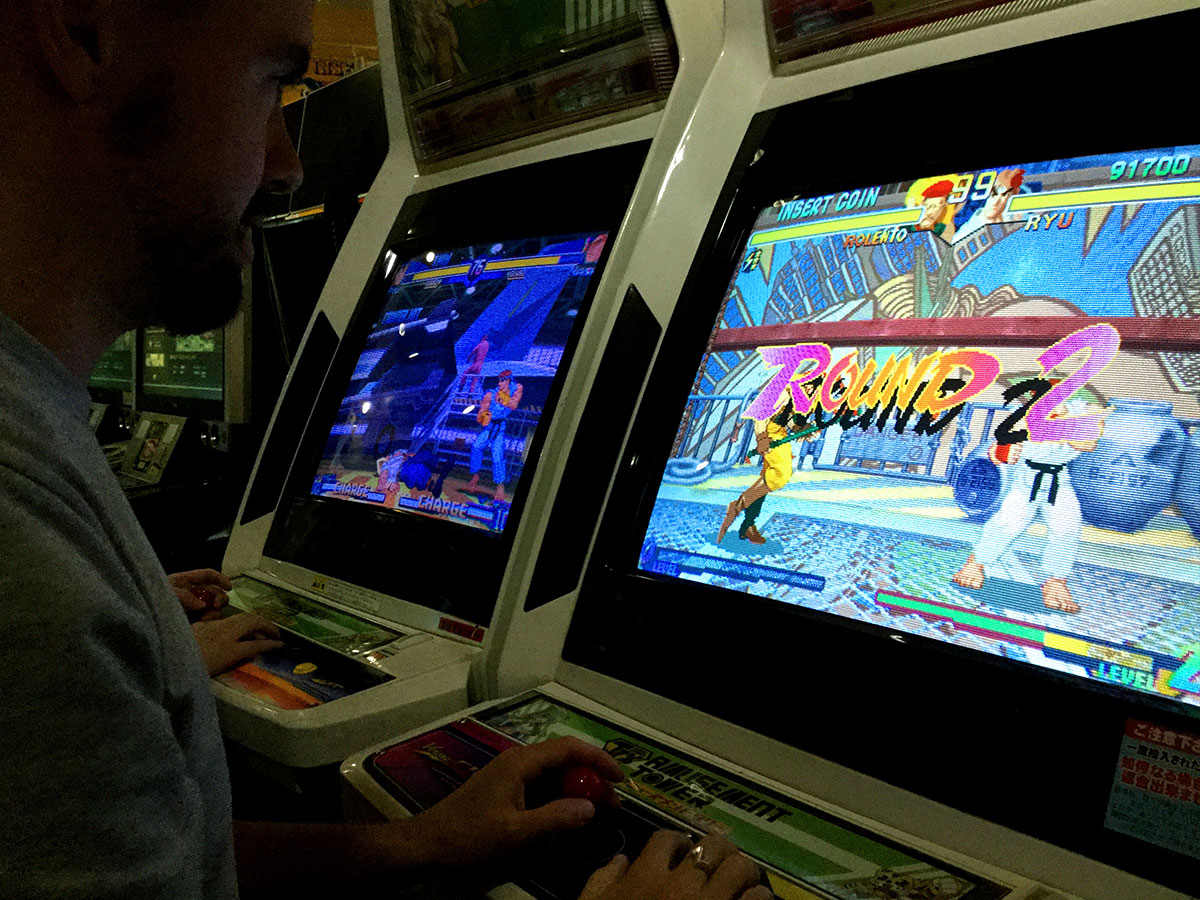 14. See Kabuki theatre.
I guess it was pretty crucial to our visit to Japan to see some traditional theatre, ya know to be in tune with the arts. We made the mistake of seeing a show the same day we woke up at 3am for the tuna auctions. So like our other experiences with foreign language theatre, it is sort of hard to follow the plot in a different language, and the lack of sleep didn't help. But the costumes, dances, and music what you're going for, not so much an intricate plot line.
Tickets cost us 1000 yen ($11.30 CAD) each and saw our morning show at the Kabukiza Theatre.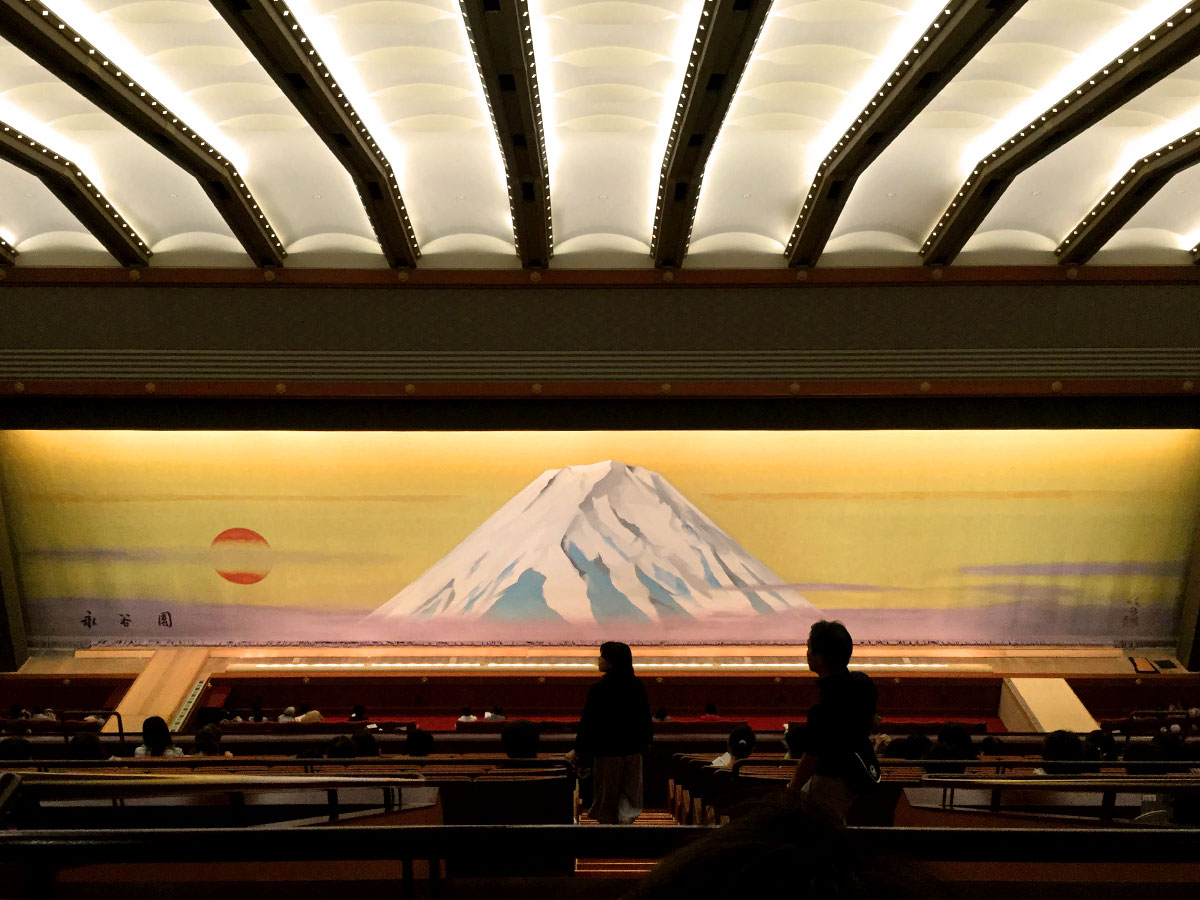 15. Wake up to visit the famous Tsukiji morning fish market.
So… we woke up at 4am to try to see the world famous tuna auctions… But yet this was not even early enough to snag a spot viewing spot.
But the fish market is still a MUST visit if you're in Tokyo. The trading and suppliers area is open to the public after the crazy morning business, around 7am. If you're there early like us, there are a handful of vendors and restaurants open even before the sun is up.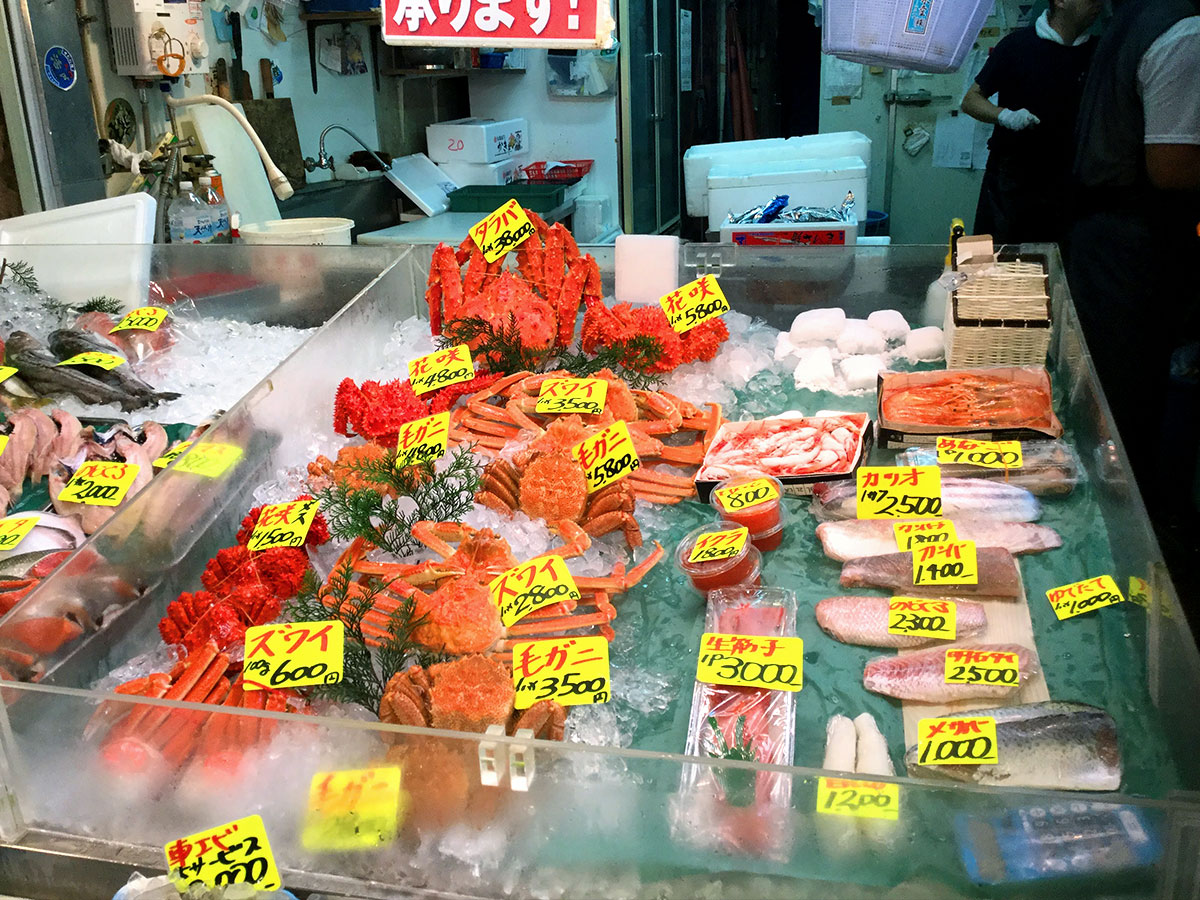 Do be respectful when wandering the wholesales area. Suppliers are there to do business, so be aware of your surroundings and do your best to not get in the way. But know that this isn't a glamorous outing, don't be surprised if your feet get wet and you go home with some fish guts on your clothes.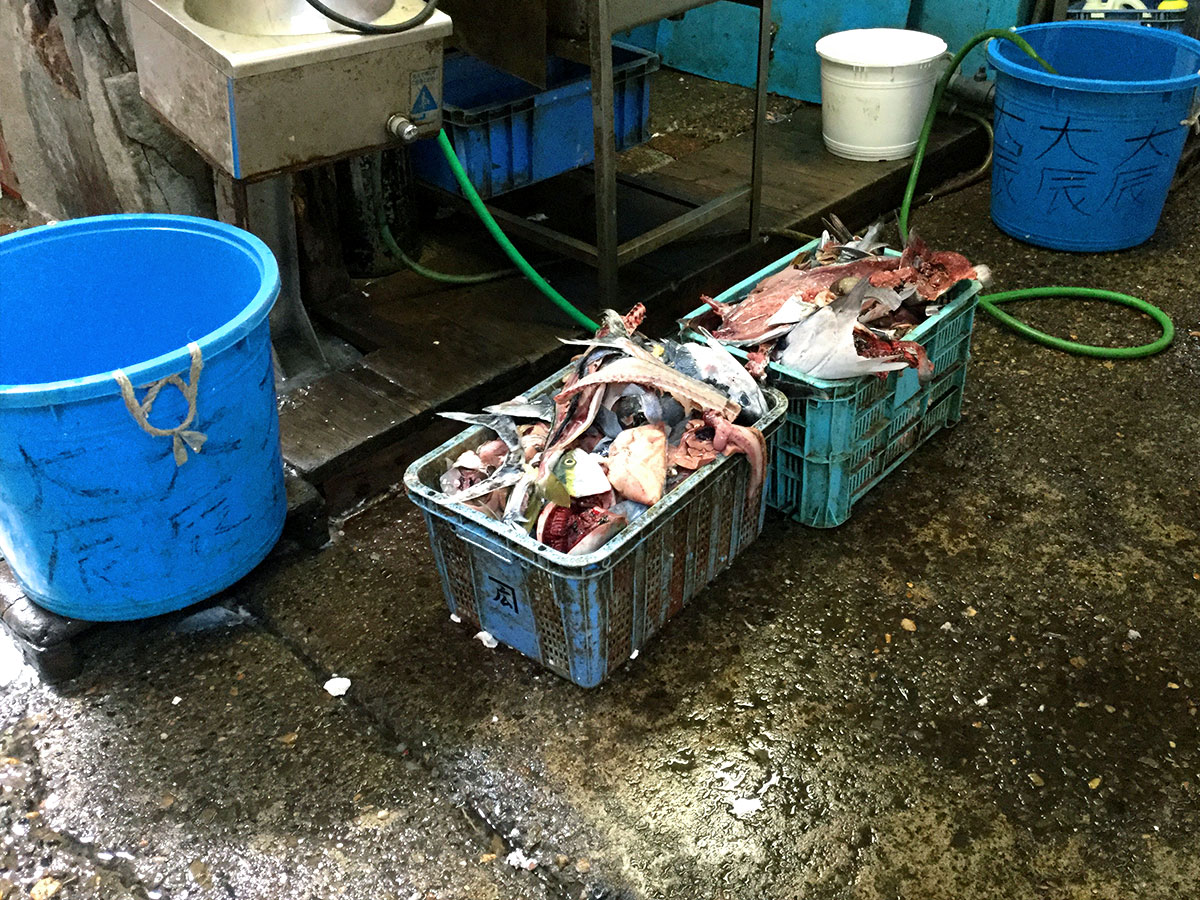 Do be friendly have a good time though! We were simply observing a man shucking and cleaning scallops. They were the largest, juiciest scallops I've ever seen. He then offered us a fresh, raw scallop to try. Didn't say anything. Didn't ask for money. And we shared his huge scallop which could have never been eaten in one bite. It was the butteriest, non-fishy, most delicious scallop I've ever eaten. Thank you for the experience random Japanese fisherman.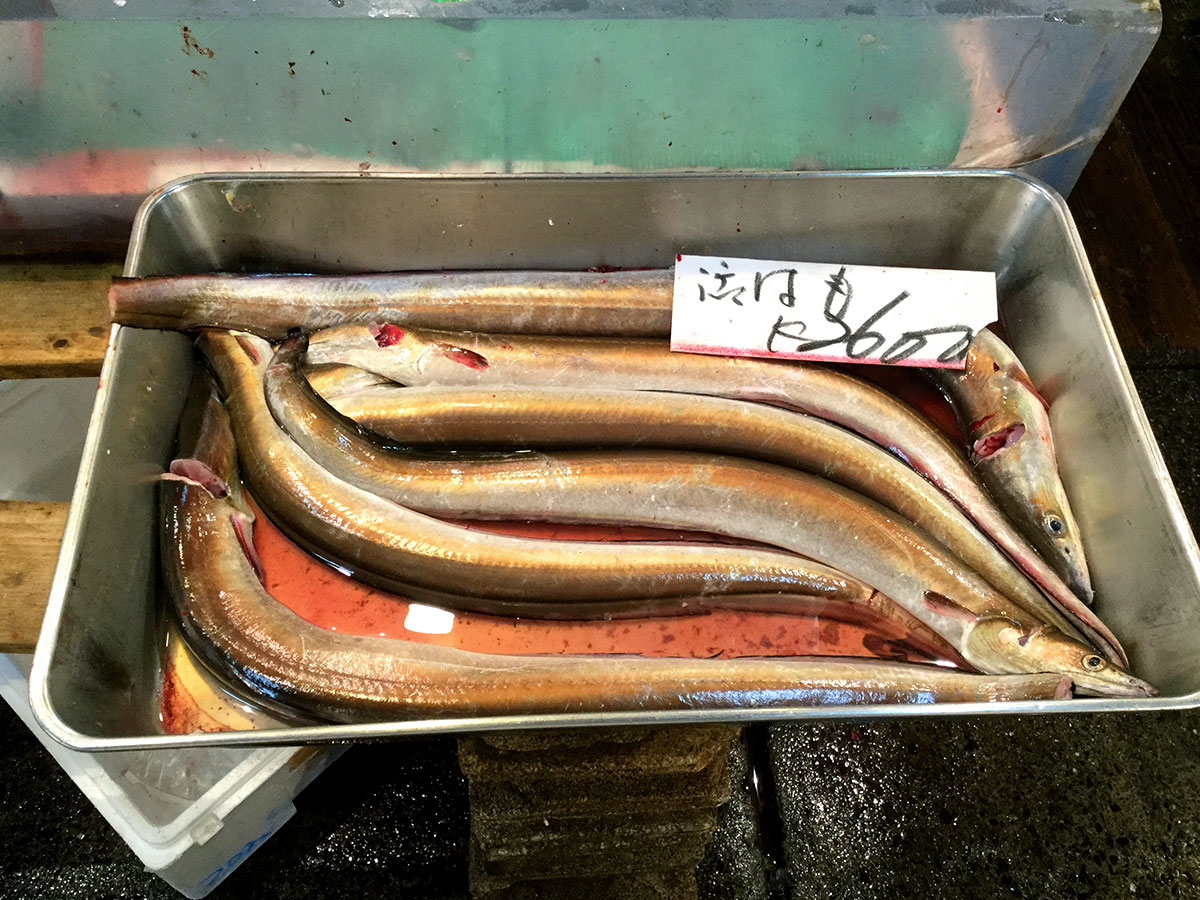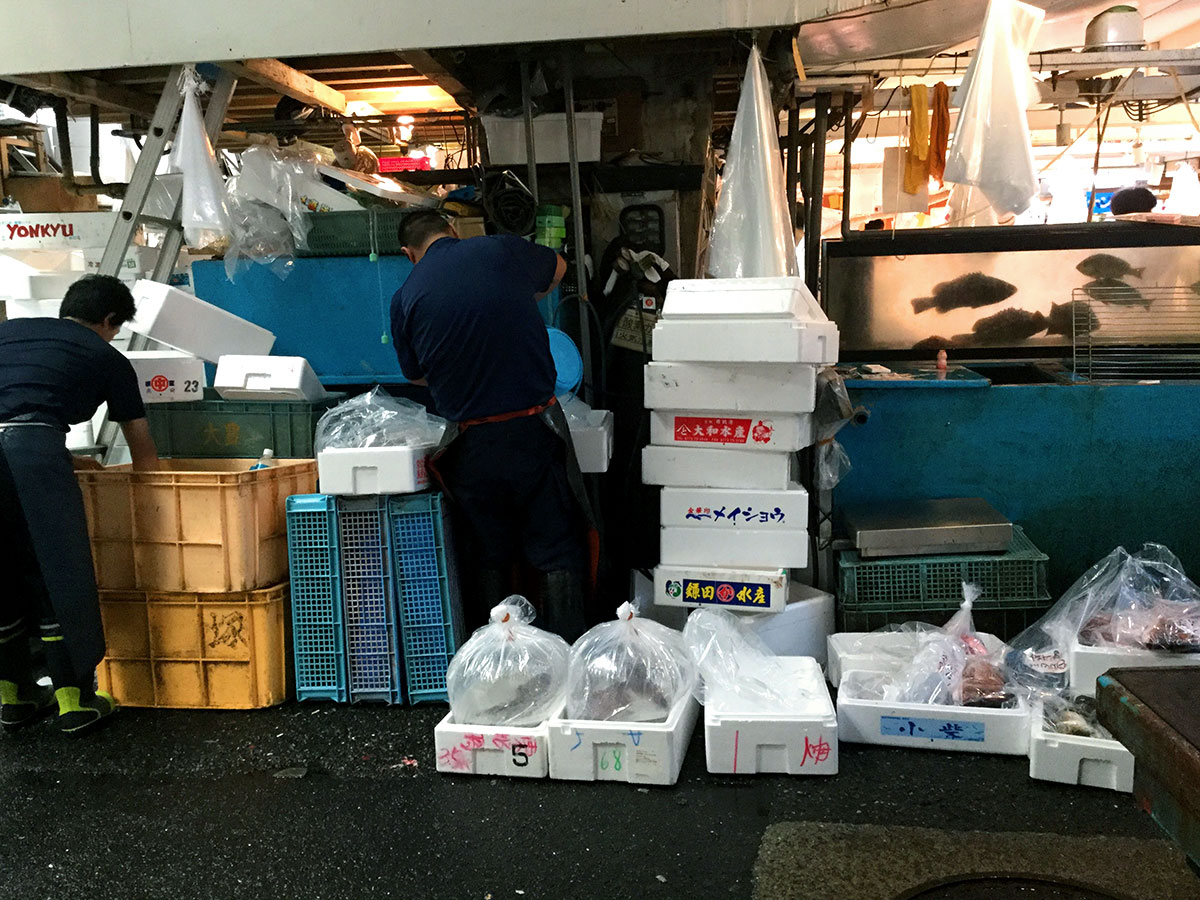 16. Eat the world's freshest sushi.
Whilst at Tsukiji Market, it would be a mistake to eat anything but fresh sushi for breakfast. There are some restaurants that you'll see a longer line than others, but we sort of chose one at random, without a huge line, and were far from disappointed… you can't really go wrong. Just point and order some variety plater. But don't be surprised to dish out a good buck for breakfast. But hey, when in Toyko…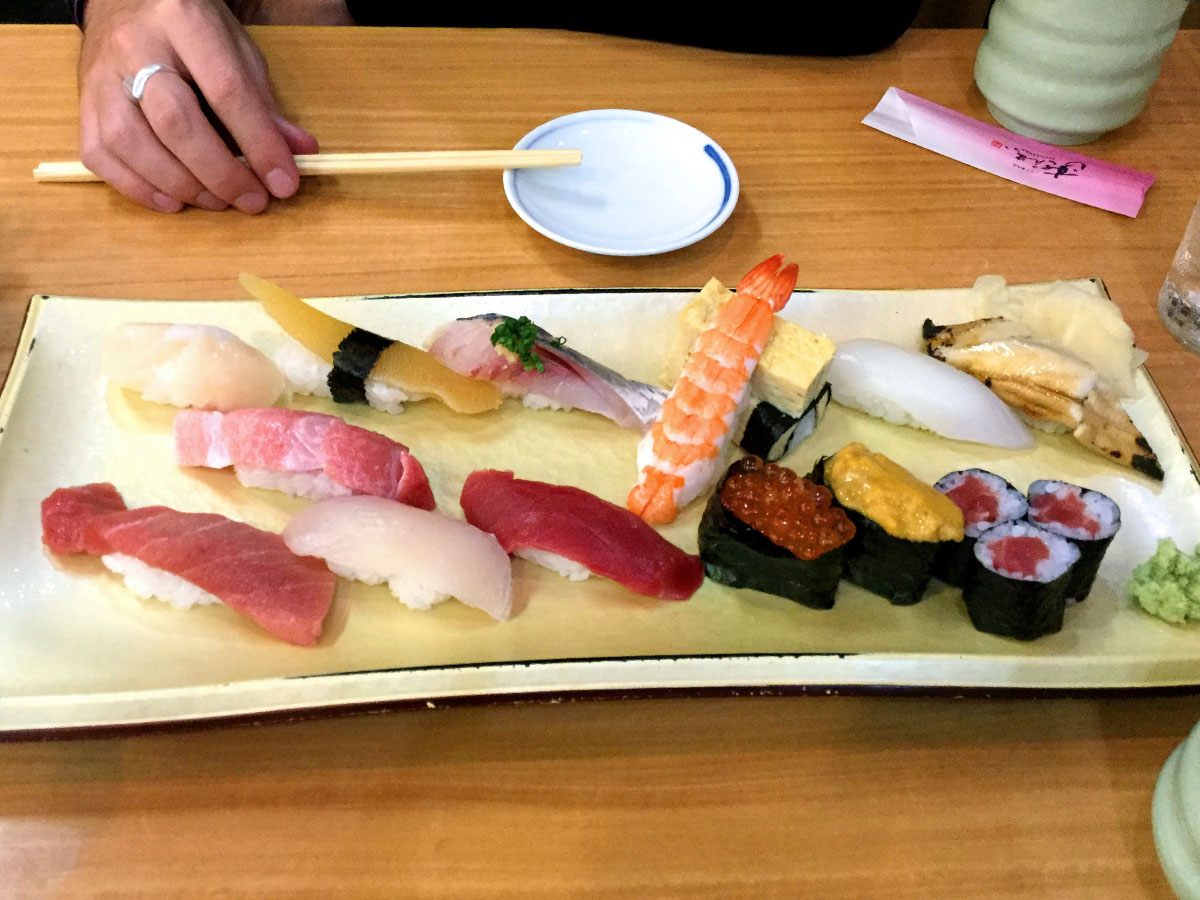 17. Hike Mount Fuji.
If you have the time and energy, you have to make the hike to the summit of Mount Fuji. It is definitely a long day trip, but 100% worth it. Might have been the highlight of our time in Japan and was an amazing last day in our nearly 6 month trip around Asia.
The trek really isn't as much effort and planning as you'd think. But there are definitely 9 things you aught to know before making the hike up the beautiful volcano.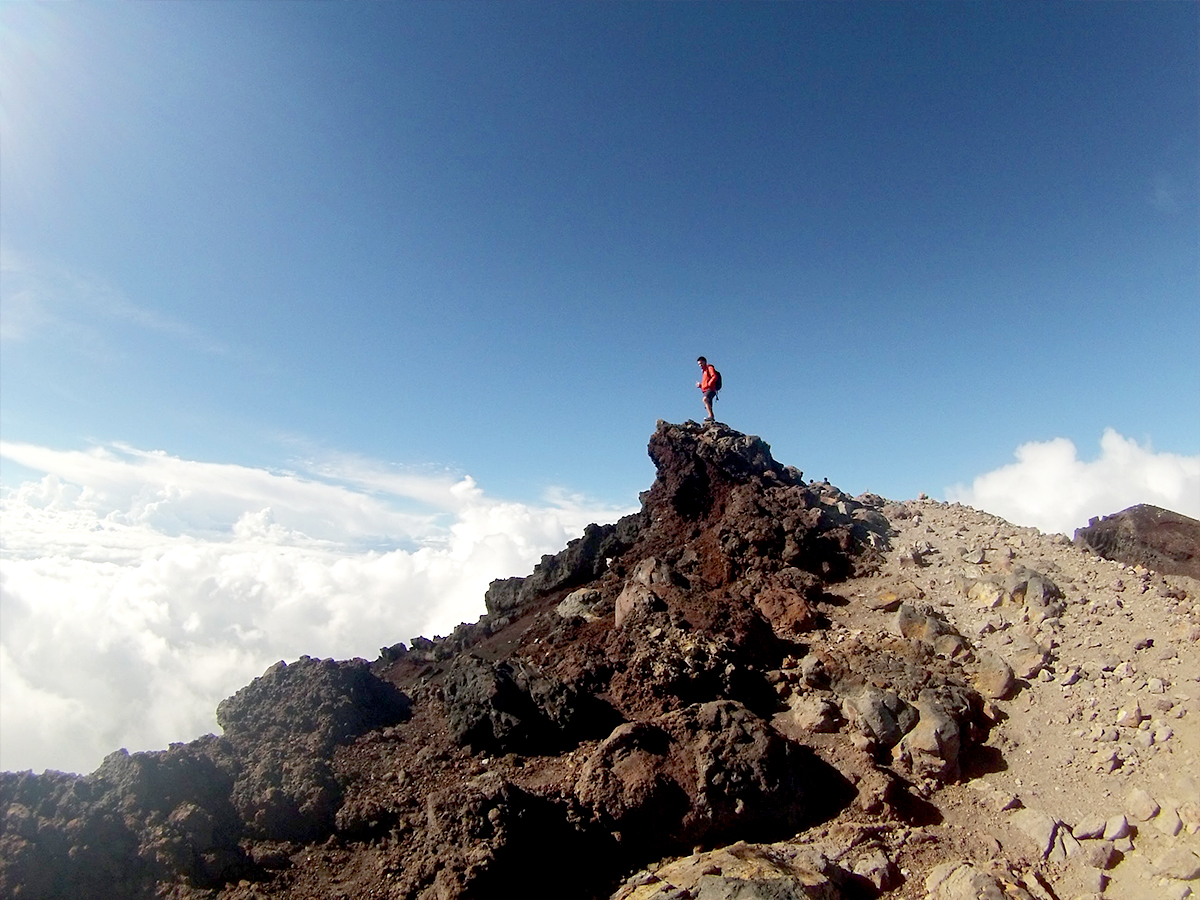 ---
There we have it, this is how we spent out time in Tokyo. It is definitely a place that we will have to revisit at some point in our lives because it one of the liveliest places in the world with basically an infinite number of things to do and see.
What should we add to our list for our next visit? Leave a comment, we'd love to hear.
Like it? Pin it? Save it! Bop it!