One day before flying back home to Canada, after a 5-and-something month trip, we decided it would be appropriate to look over Japan from the top of Mount Fuji. At 3,776 m above sea level, Mount Fuji is no stranger to tourists from all sides of the world. We figured with so many people summiting everyday, it would be simple to plan a trip up the mountain. But there are definitely some tips we would have liked to know in hindsight. But hey, hindsight is 20/20, and now you don't need to be left in the dark.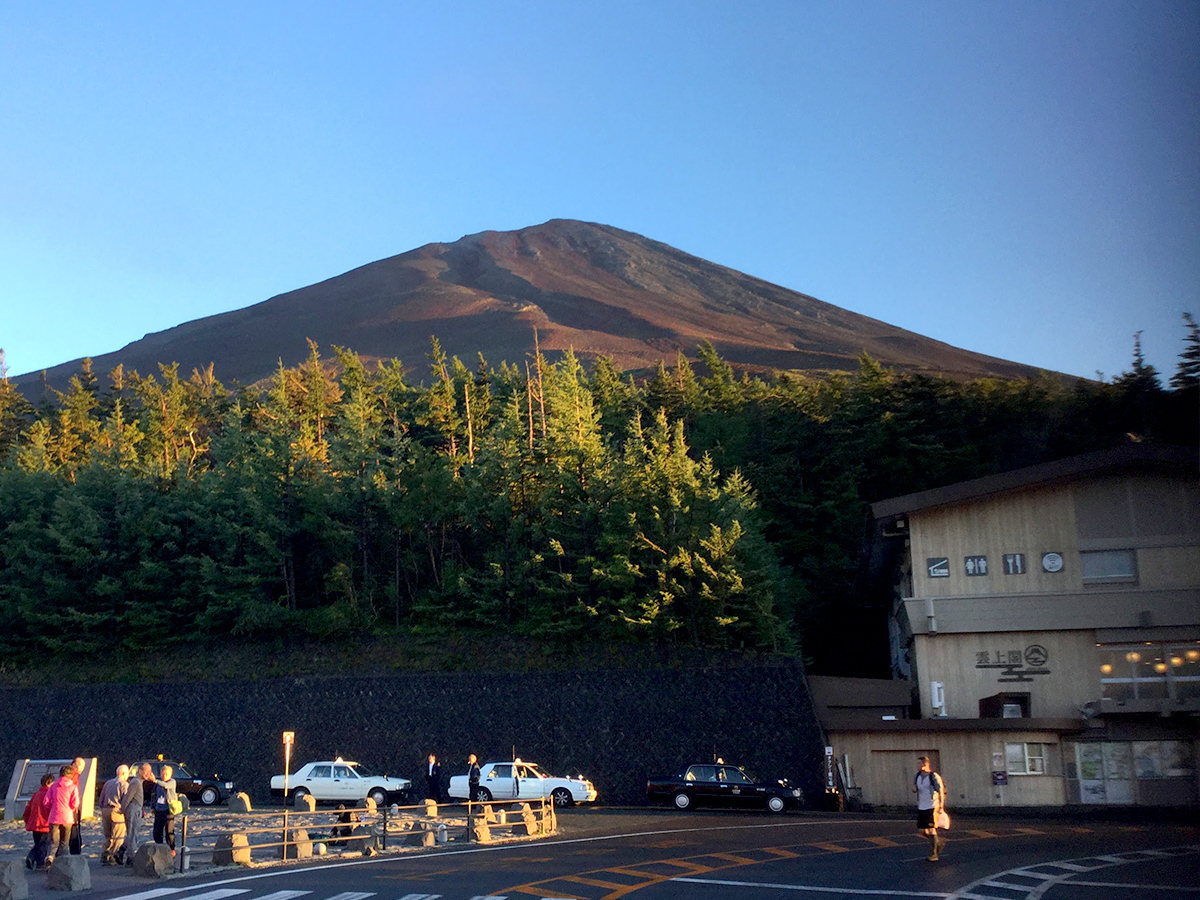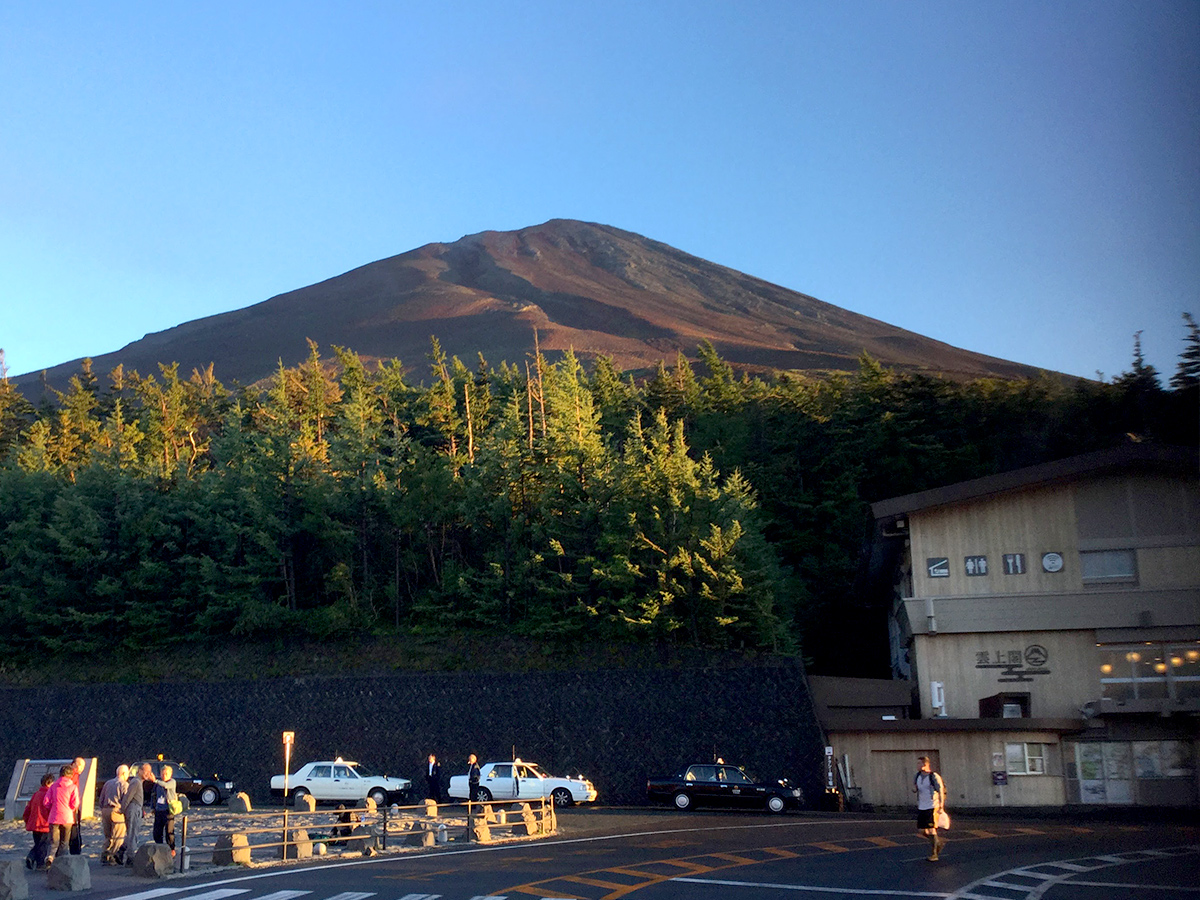 1. Book bus tickets in advanced.
Or pay an arm and a leg. This is one thing we definitely got screwed on.
So we made our way to Shinjuku station at an ungodly hour (6:30 am) to hopefully get on a bus around 7. It takes 2 to 2.5 hours to drive from Tokyo to the Station 5 of mount Fuji, where everyone starts their climb. We bought a one way bus tickets to the mountain for 2,600 JPY ($31.85 CAD) each from a station worker, and he told us that bus tickets for the ride home were sold out. "Whatever, we'll figure that out later" and we boarded the bus at around 7:45am. The morning we dewy and wet, but the ride is pretty scenic (if you're not asleep). We were at the 5th station by 10am, ready to start our climb.
It was on our way back to Toyko when we realized the importance of getting a ticket for the bus early. So we obviously didn't get a seat on a bus straight back to Shinjuku station, so the alternative is the take the train. We hopped on a bus from the mountain to the closest train station: Kawaguchiko Station, 1,540 JPY ($18.90 CAD) each. Then from there we took the train all the way to where we were staying in Toyko (Kanda Station), which cost us another 2,610 JPY ($32 CAD) each. On top of the huge expense, the trip take a lot longer with transfers, and when you're tired and hungry from climbing a mountain all day, this isn't something you want to deal with.
TL;DR: If you don't reserve a bus ticket, it'll cost 4,150 ($50.65 CAD) to make a one-way journey and take 3 hours of your time.
2. Entry is free, but a donation is suggested.
Mount Fuji surprisingly doesn't have any sort of entry fee to climb the mountain. When you start climbing at 5th Station, there is a welcome station with information and people to help you answer any questions you might have. There is a 1000 JYP ($11.95 CAD) donation fee that is suggested to maintaining the park. If you pay this, you'll also get a tag for your bag to keep as a souvenir from your trek.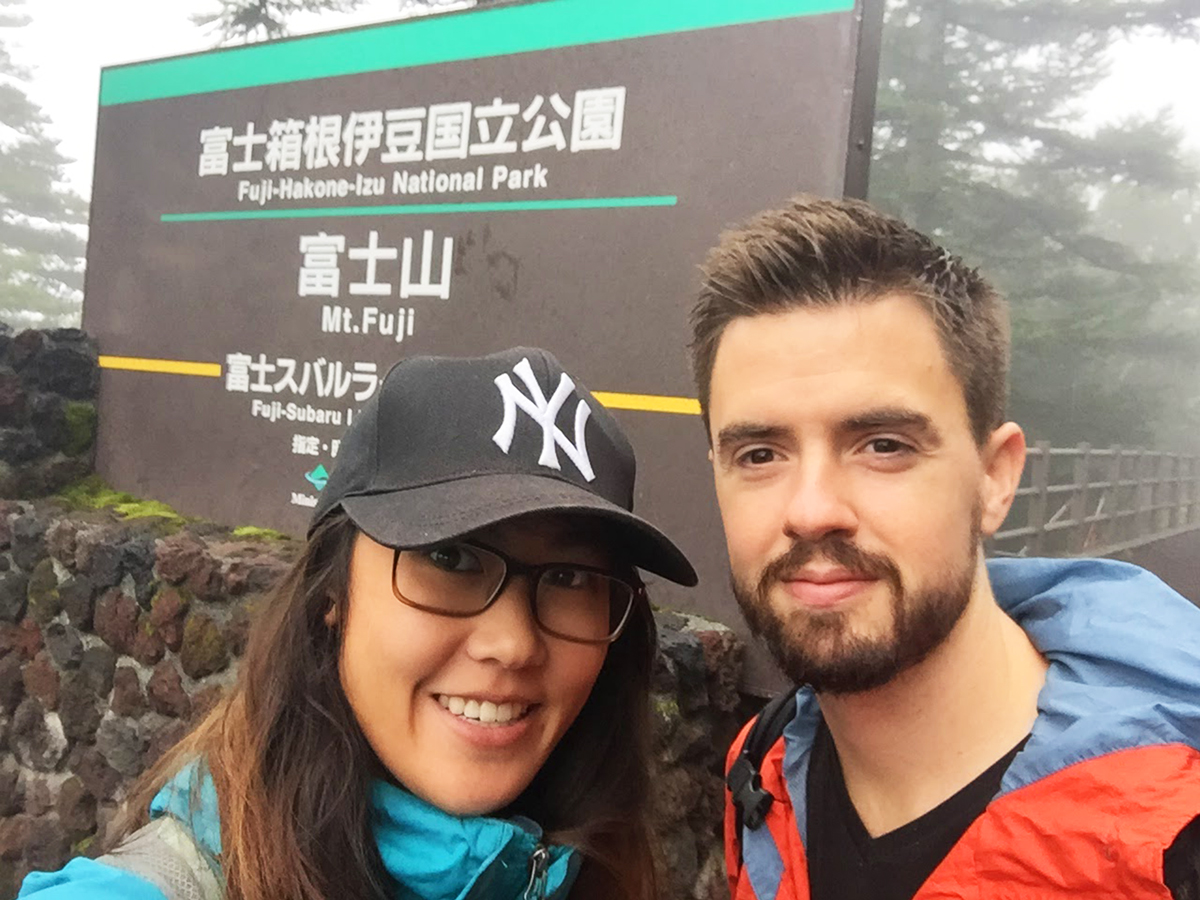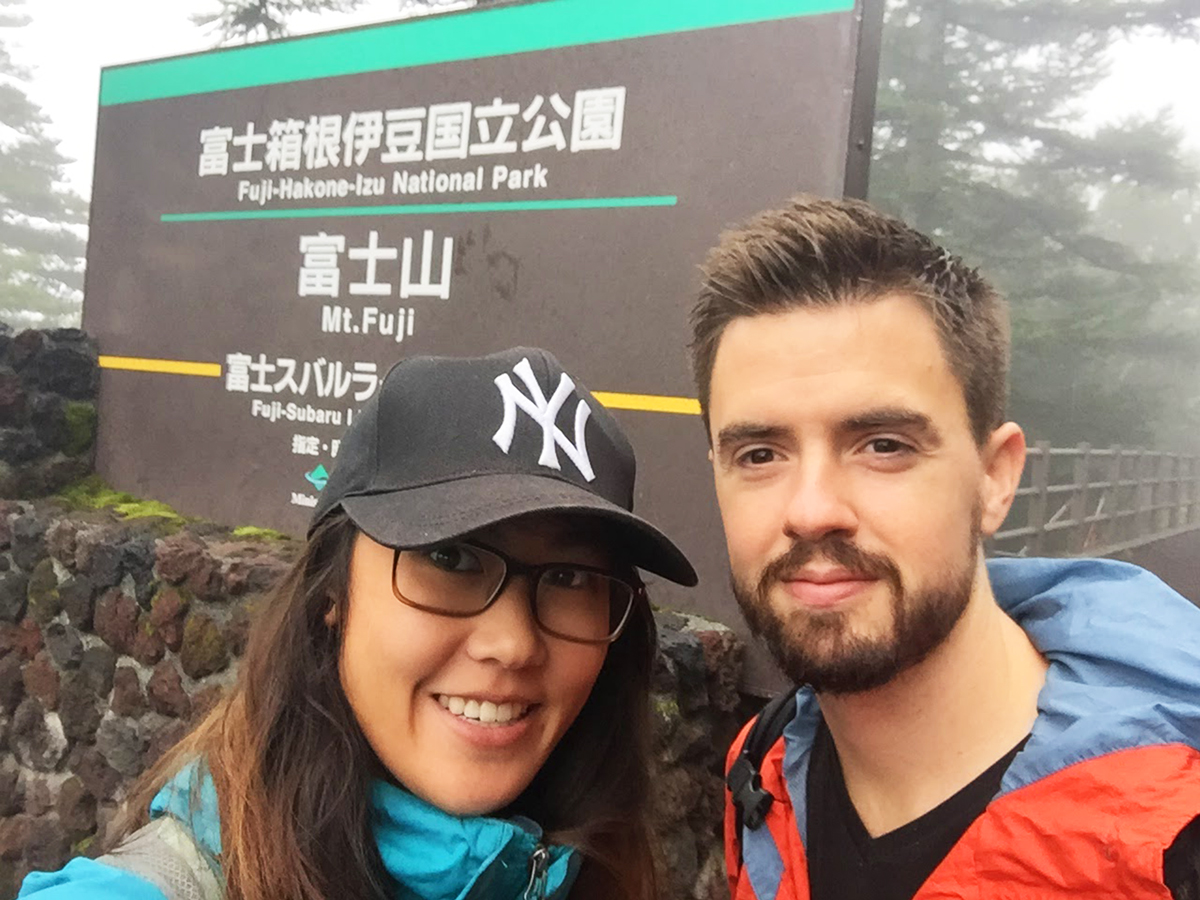 3. Bring your own food, and plenty!
This shouldn't be a shocker for anyone who has done any sort of trek before. Choose foods that are easy to transport and are high in calories to give you the energy to make it to the summit. There are stalls selling snack and whatnot, but they are hella expensive (well it's gotta suck getting a bag of chips up a mountain). I think I saw a cup of instant noodles going for something like 500 JYP ($5.90 CAD). Yeah nope. We brought mostly onigiri (rice balls) and nuts. Easy to eat and easy to carry.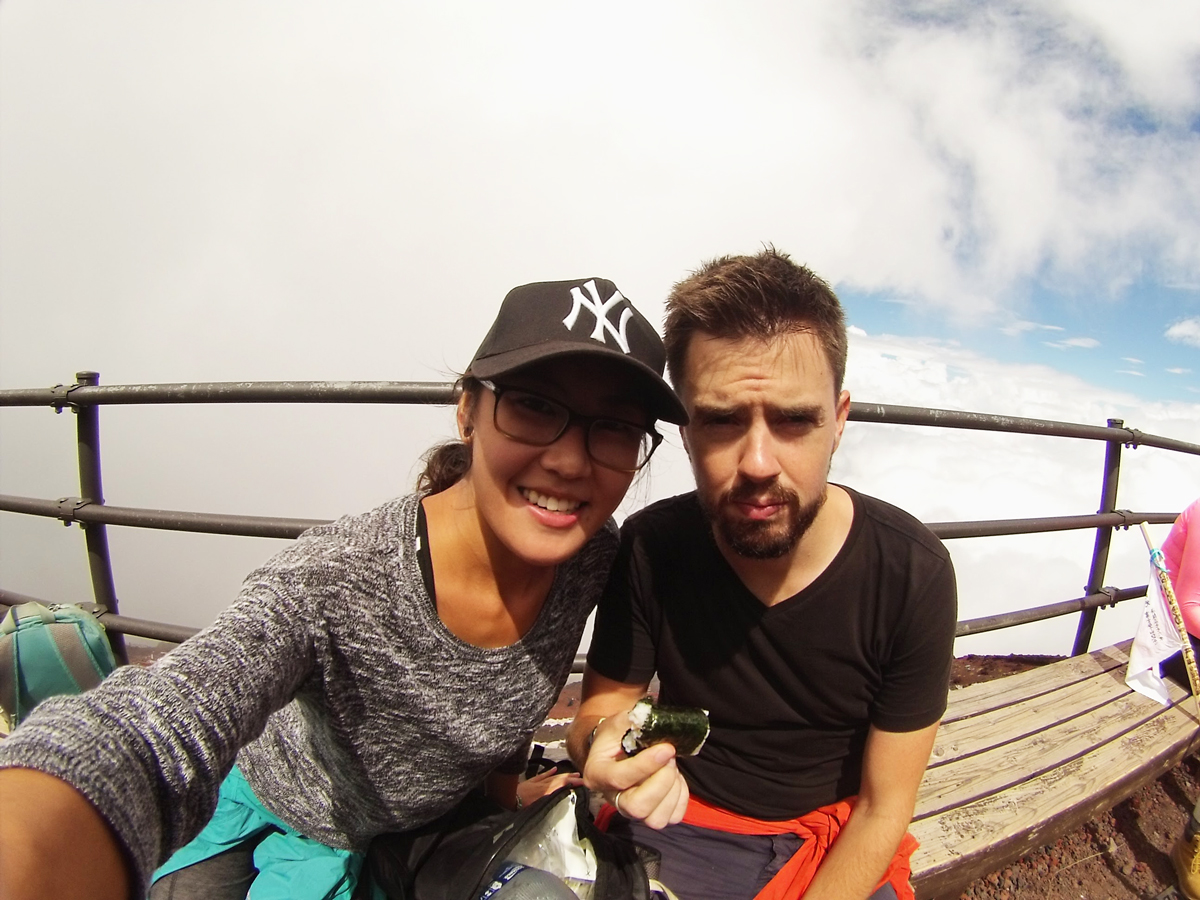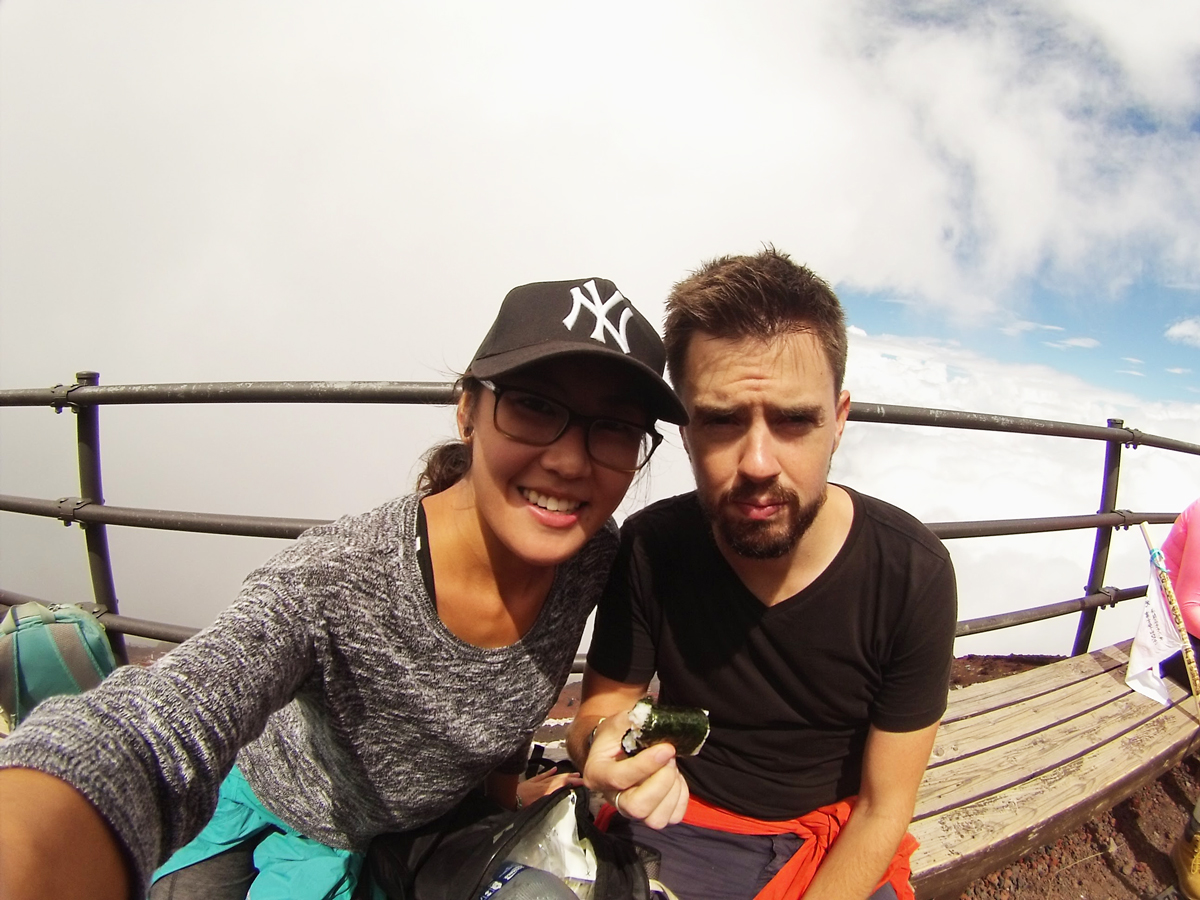 4. Washroom visits cost 200 JPY.
Maybe its an obvious assumption that they'd be asking for money at each restroom, but don't you think 200 JPY ($2.40 CAD) is a little steep? So definitely take advantage of the free open restrooms at the start. If you're not hiking during a busy, crowded time, going au-natural is an option (our preferred option). Though most of the route doesn't have tree coverage, so go quick before the crowds get a view of your derrière.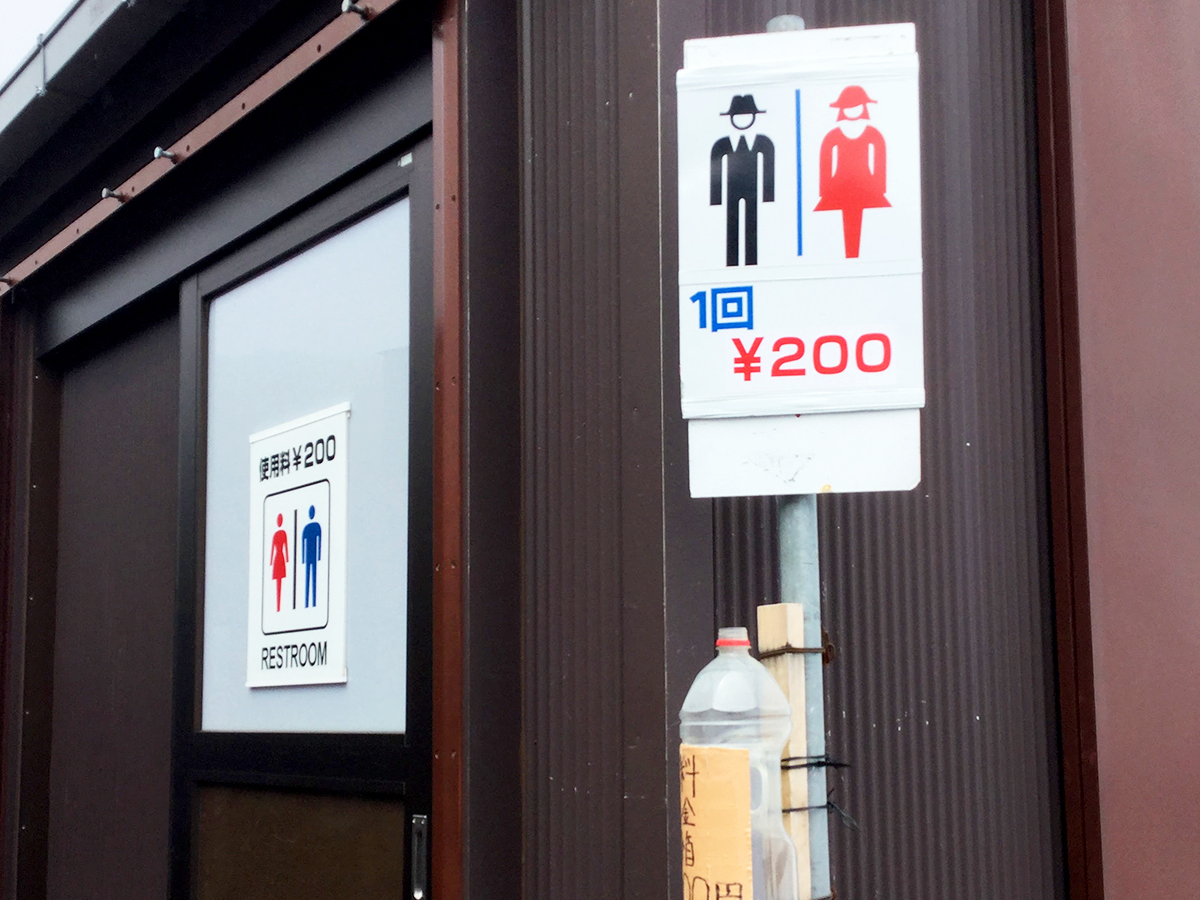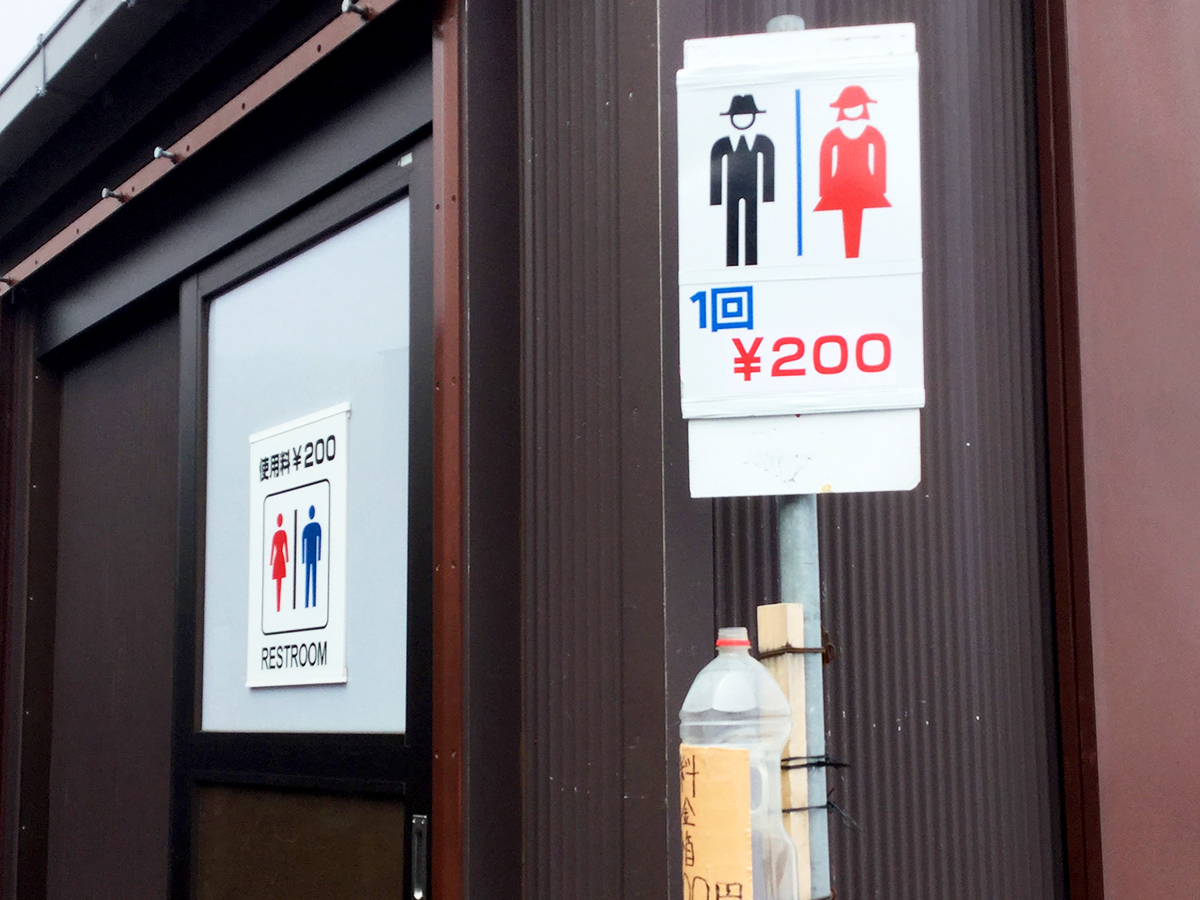 5. Pay big $$ a wooden walking stick.
Souvenirs are fun and all, but personally I'd pass on the wooden walking stick. I saw many tourists hauling them up the mountain.
The idea is that you buy the stick from the base where you start and at every station you get the stick stamped with some sort of symbol. So the stick marks how high up the mountain you've been. I think that's actually a pretty cool concept. It's the price that really turns me off. The wooden stick costs something like 1000 JPY ($11.95 CAD) to buy, then each stamp is 200 JPY ($2.40 CAD) on the lower stops and 300 JPY ($3.60 CAD) as you go higher. It doesn't sound like too much, but there are a lot of stops to brand your stick so that all adds up quick.
6. Dress in layers.
We visited Mount Fuji in early September when it was so hot during the daytime in the city. But the mountain, being higher than the city, can get a lot cooler, especially if you get wet from the rain. Dressing in layers is your best bet against the unpredictable, indecisive weather.
I like to wear a t-shirt, with a tight long-sleeve over top, and then my light rain jacket. When you're starting out your hike, you'll probably get hot from all the physical activity you're putting your body through. But once you reach the summit, you'll really feel how cold it is. My fingers were nearly freezing and my lips were grossly turning blue. It was cold at the top! But not to worry, I turned back to normal on our decent. The sun also makes a big difference in temperature, so when the sun is out, you might want to take off a layer but put an extra one on when it disappears.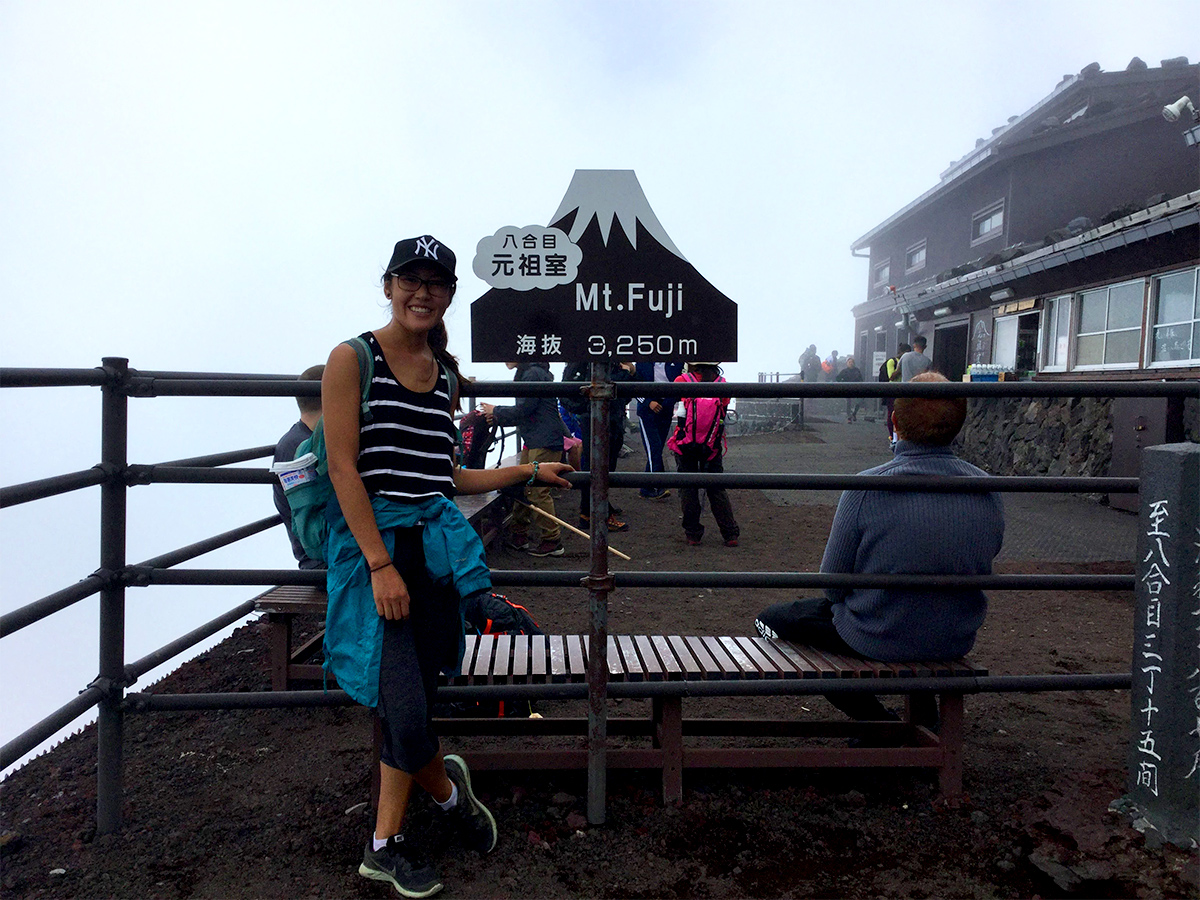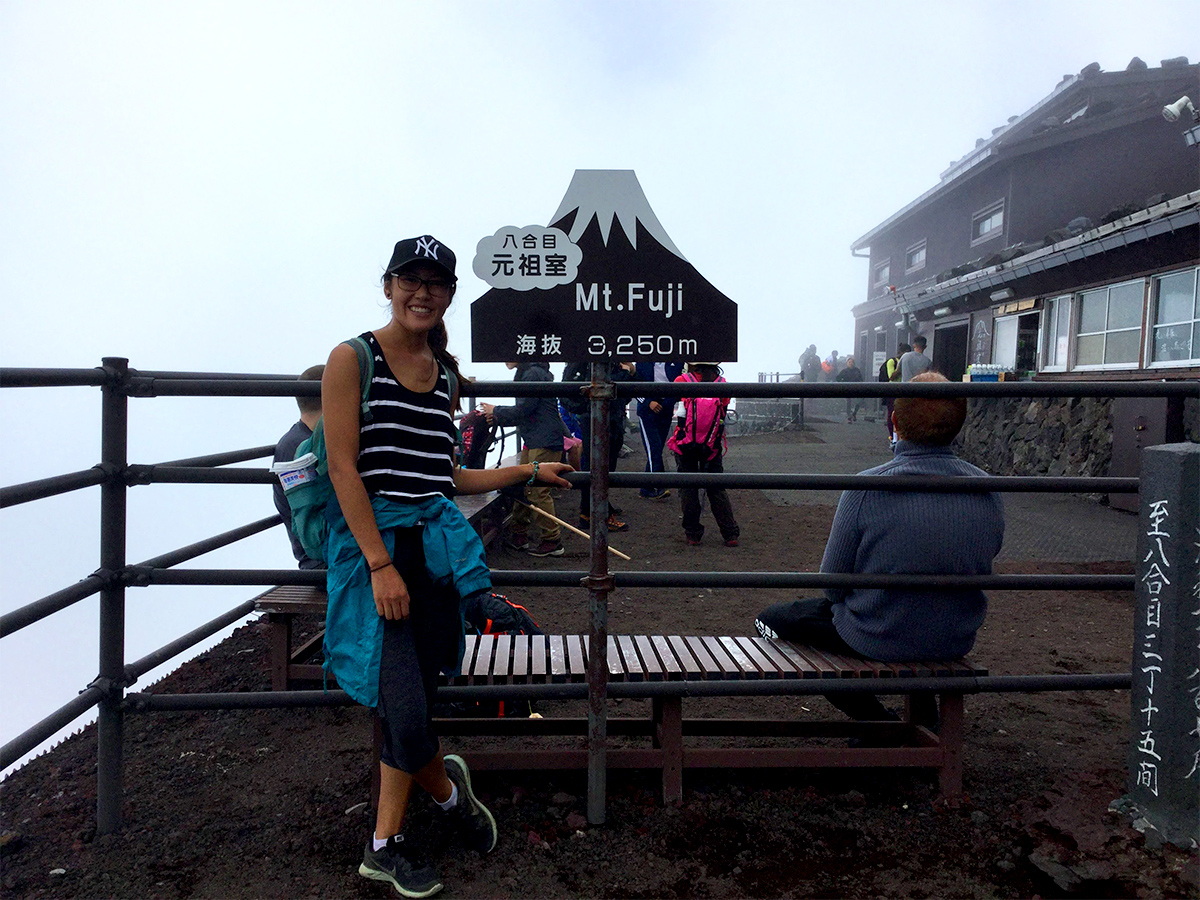 7. Altitude adjustment? Myth or fact?
Mount Fuji stands at 3776 m above sea level at its summit. 5th Station is already at about 2300 masl. So the question is "will I need time to adjust to the altitude?". I guess we've heard rumours though the grapevine about getting sick from altitude. But this isn't Mt Everest.
From our personal experience, we didn't find any issue with the altitude, minus a minor headache Matti on the ride back to our hostel (which could have been multiple things, not enough water, fatigue, no coffee, who knows). But I don't think this is something you need to worry about if you're a relatively healthy person. All the warning you can read online are a bit dramatic (in my opinion). Children summit Mount Fuji… they are hardcore.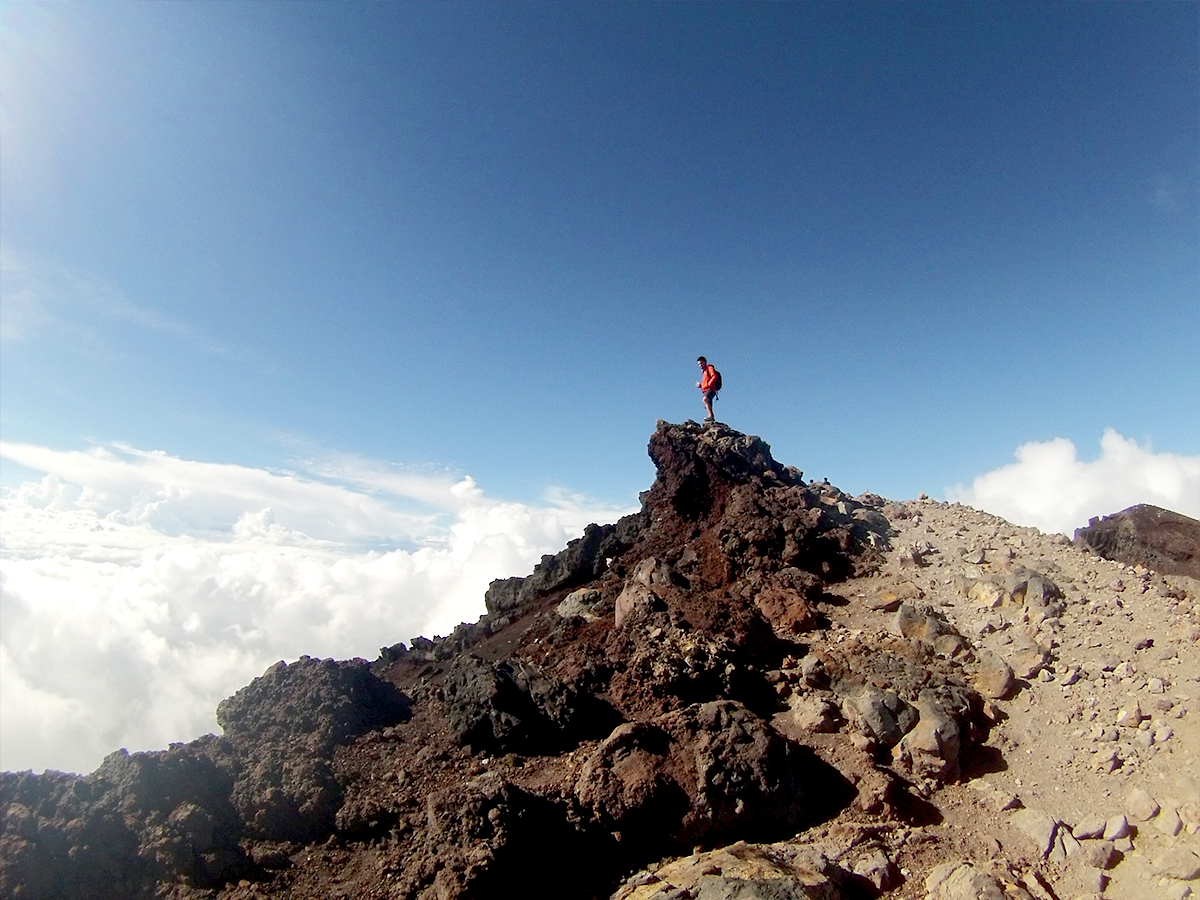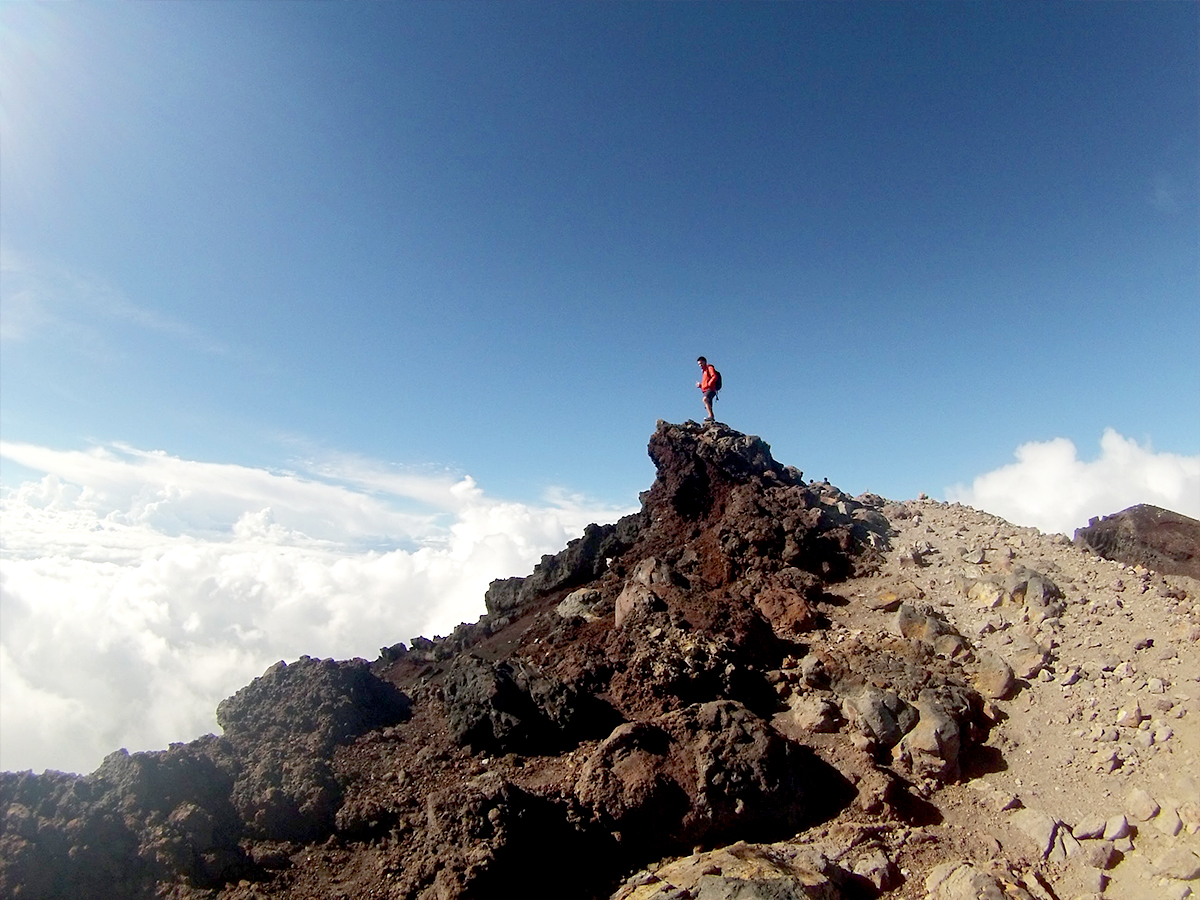 8. You can summit in 3-4 hours at a decent pace.
When doing our initial research, one main question was: Is climbing Mount Fuji a day trip, or an overnight sort of deal? And we got mixed answers. Some sources said it take 5-6 hours to climb, some said 3 hours, some said you should stay in a hut overnight. What's the deal?!
We we ended up making it to the summit in 3–4 hours and back down in 2–3 going at a decent pace. But by no means running or anything. We took many breaks to eat and rest. We're not expert hikers, but I think if you take 6 hours to summit, you're going really slowly  or it must be very crowded (for sunrise perhaps).
Our climb started at about 10am and we headed home at around 7pm. So yes, you can do Mount Fuji in a day.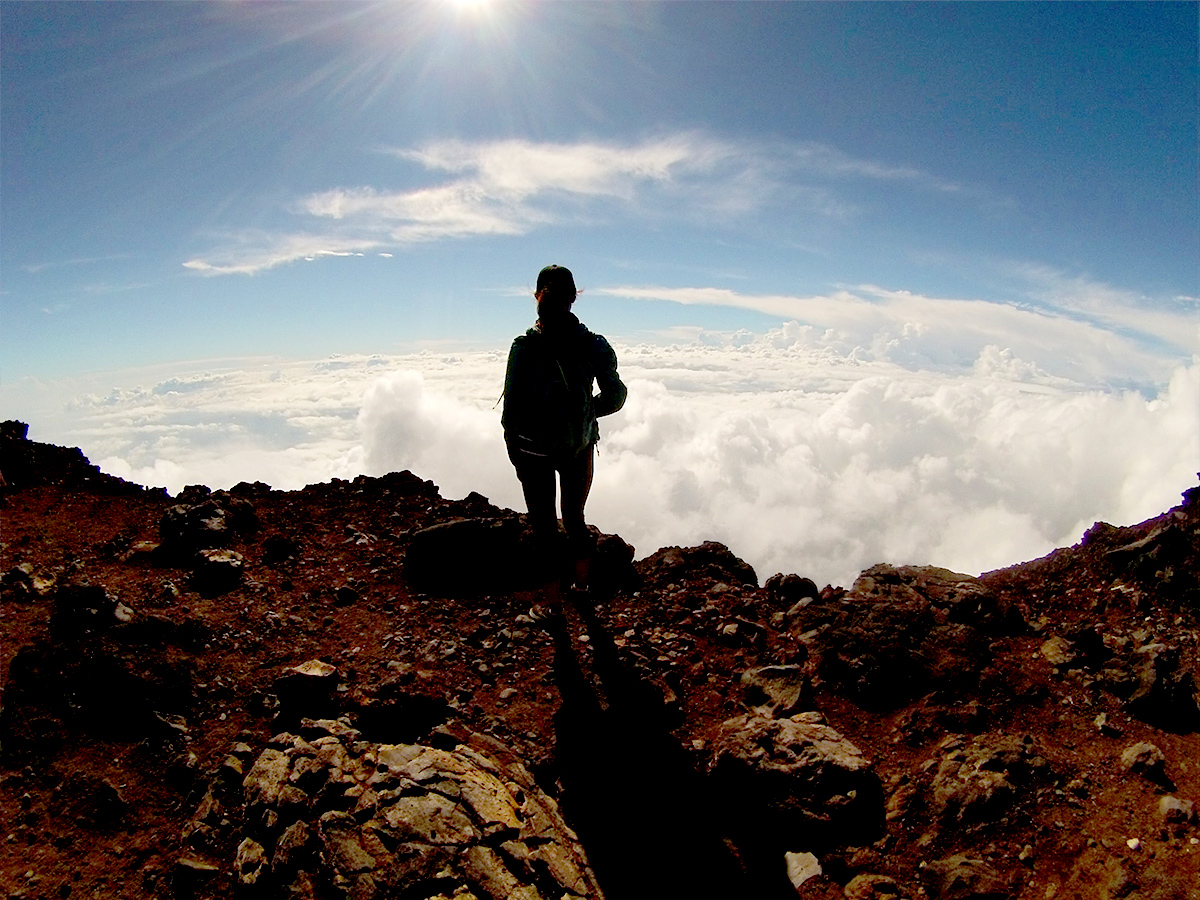 9. Take the time to hike the extra loop around the summit.
When you reach the summit, firstly, it's amazing. Take a big deep breath, you did it. Second, take a break, you deserve it. Third, keep going! There is a trail around the crater of Mount Fuji that you mustn't miss! This extra trail might take you 20–30 minutes for a leisurely stroll, but its totally worth it. This is where you'll get your summit photos above the clouds and really get the feeling like your at the top of a mountain. A freaking mountain. Yes, you didn't come all the way up just to immediately go back down. Take it in and stay a while.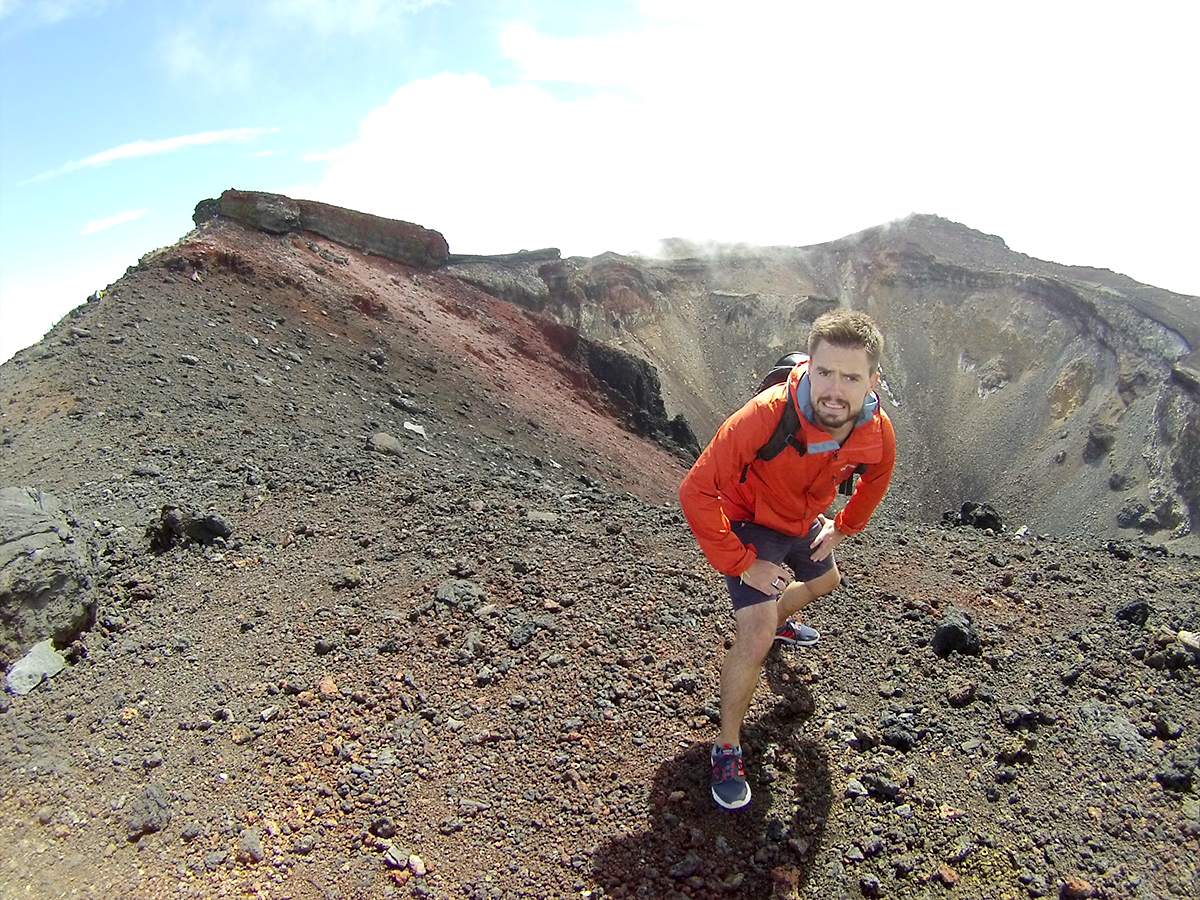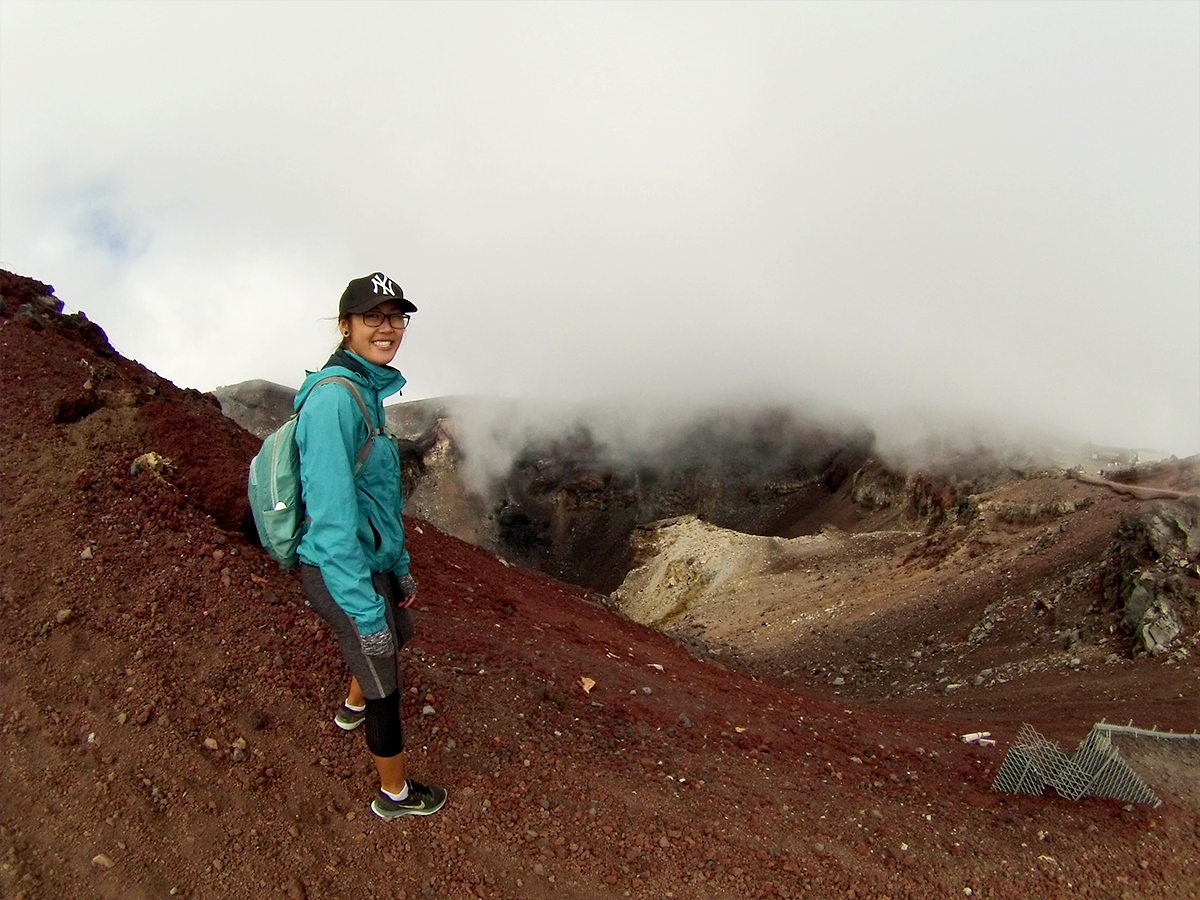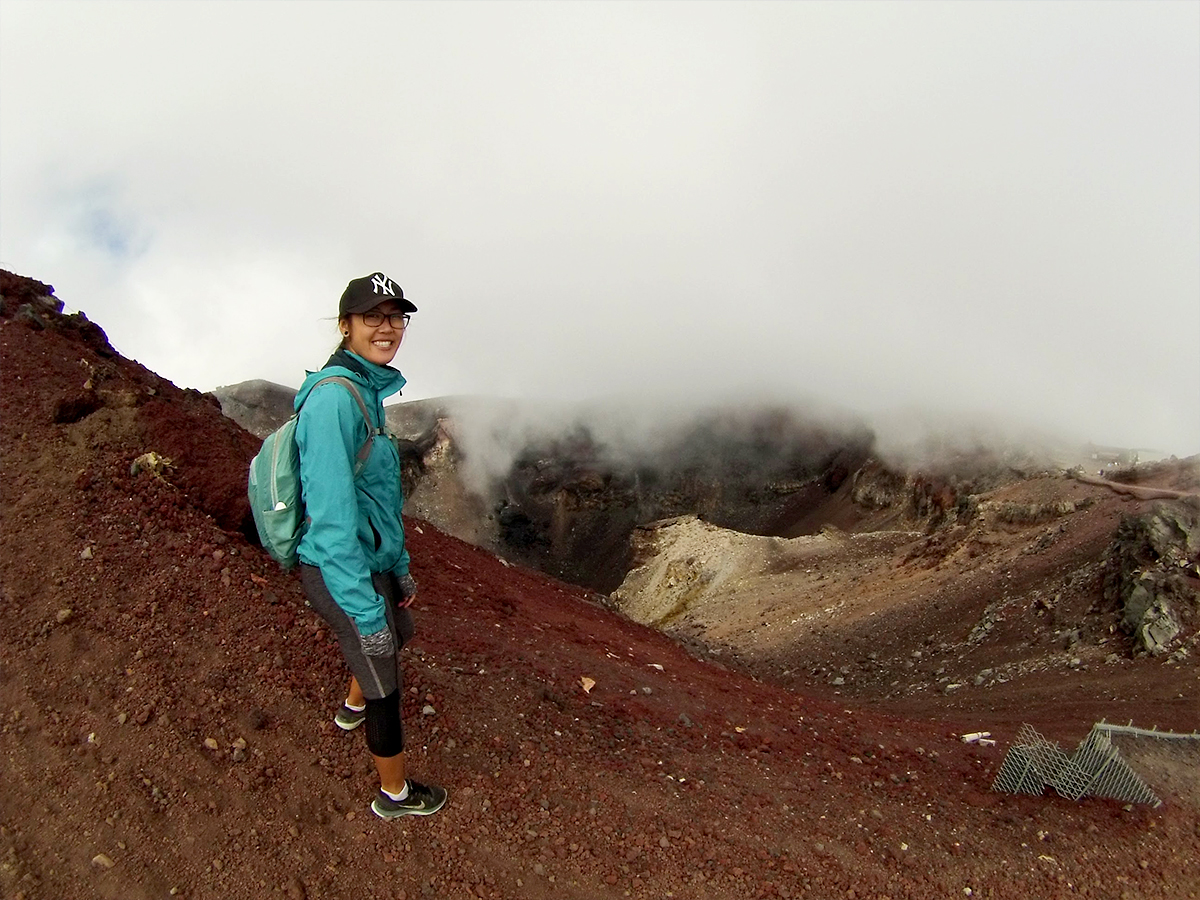 For more information on Mount Fuji, please watch this educational video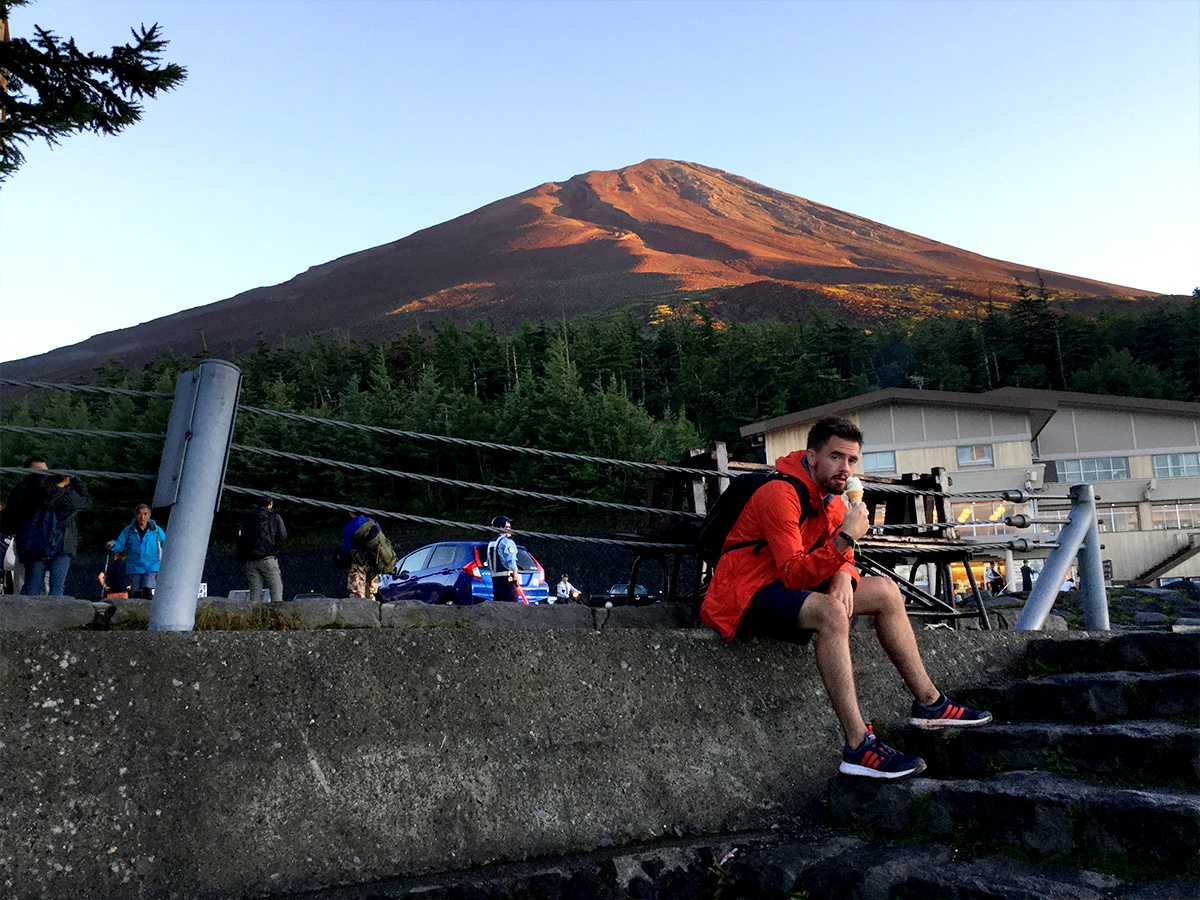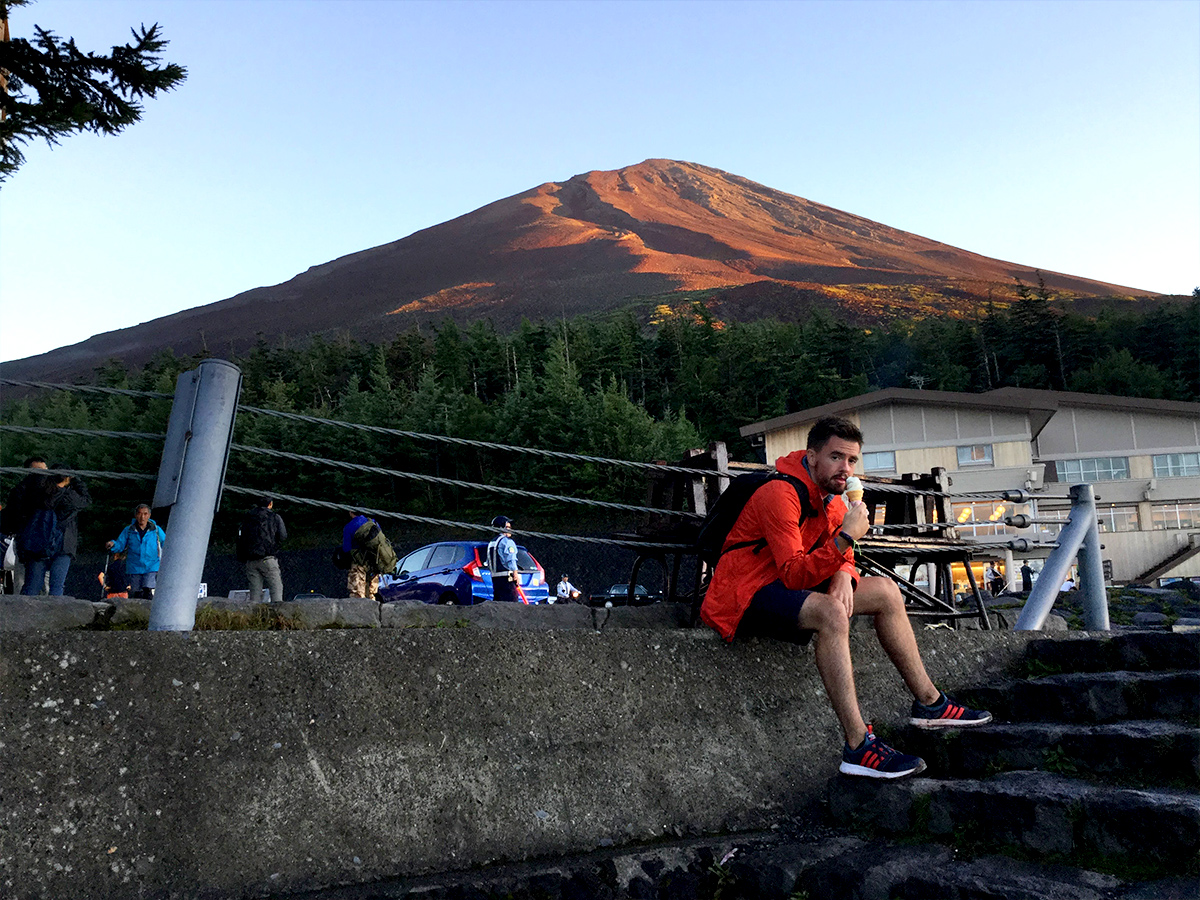 ---
So that was our experience. It was amazing and I would recommend visiting Mount Fuji in any capacity if you have the opportunity. Would you add any other tips or tricks to this list? Was your experience the sheer opposite as ours? We'd love you hear!