Now that you've taken the photos that you're going to show your friends and family when you get back home, you can move on to the more fun and exciting things to do in Berlin. If you haven't yet read part 1 of this post, please do!  We share a long list of those instagram worthy photo ops of the city.
Spend an afternoon doing…
9. German Museum of Technology (Deutsches Technikmuseum)
This was a happy accident that we stumbled into this place. The German Museum of Technology is a huge place, with multiple buildings where you can learn about science and technology throughout the ages. It is a place where many students visit on a school trip. If you truly want to visit the entire museum, you'll definitely have to dedicate an entire day. But half a day will get you through a big chunk.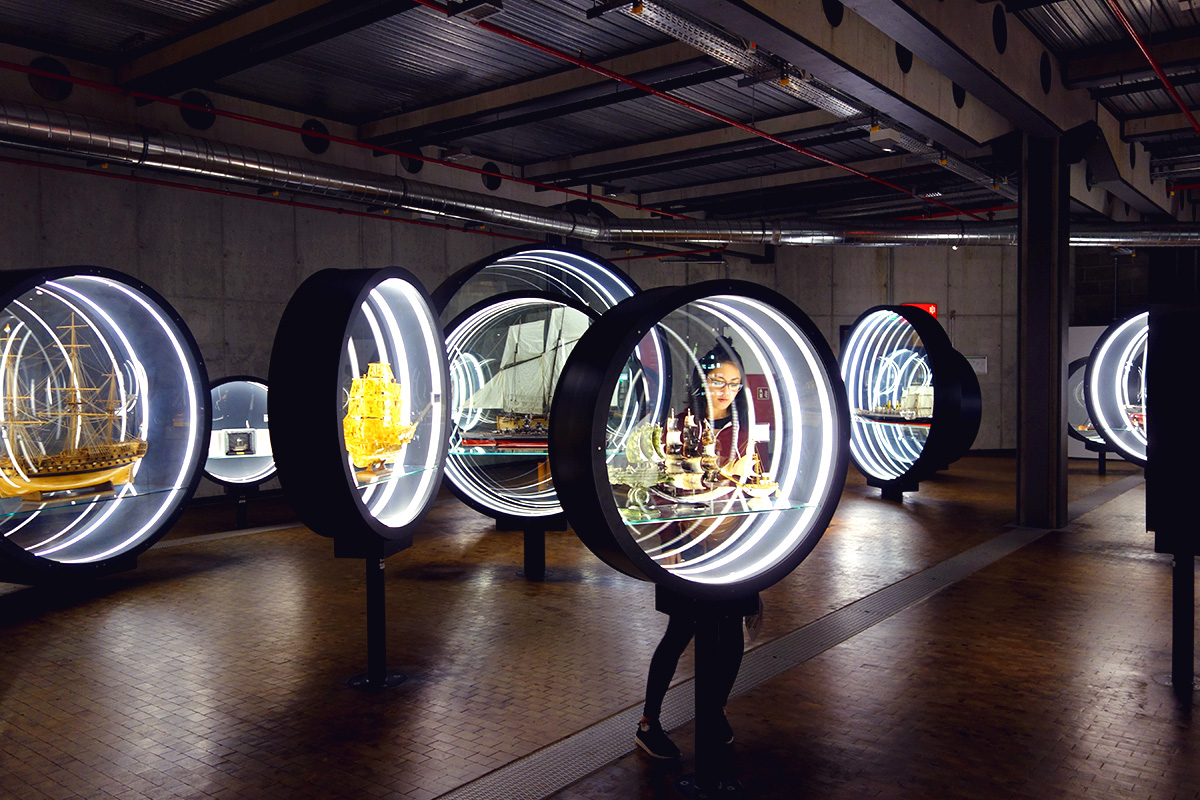 Our favourite exhibit was definitely the Science Center Spectrum. It's filled with 4 floors of interactive science experiments and games. If I was a kid, I'd ask to come every weekend. Tickets for the entire museum are only 8 euros each.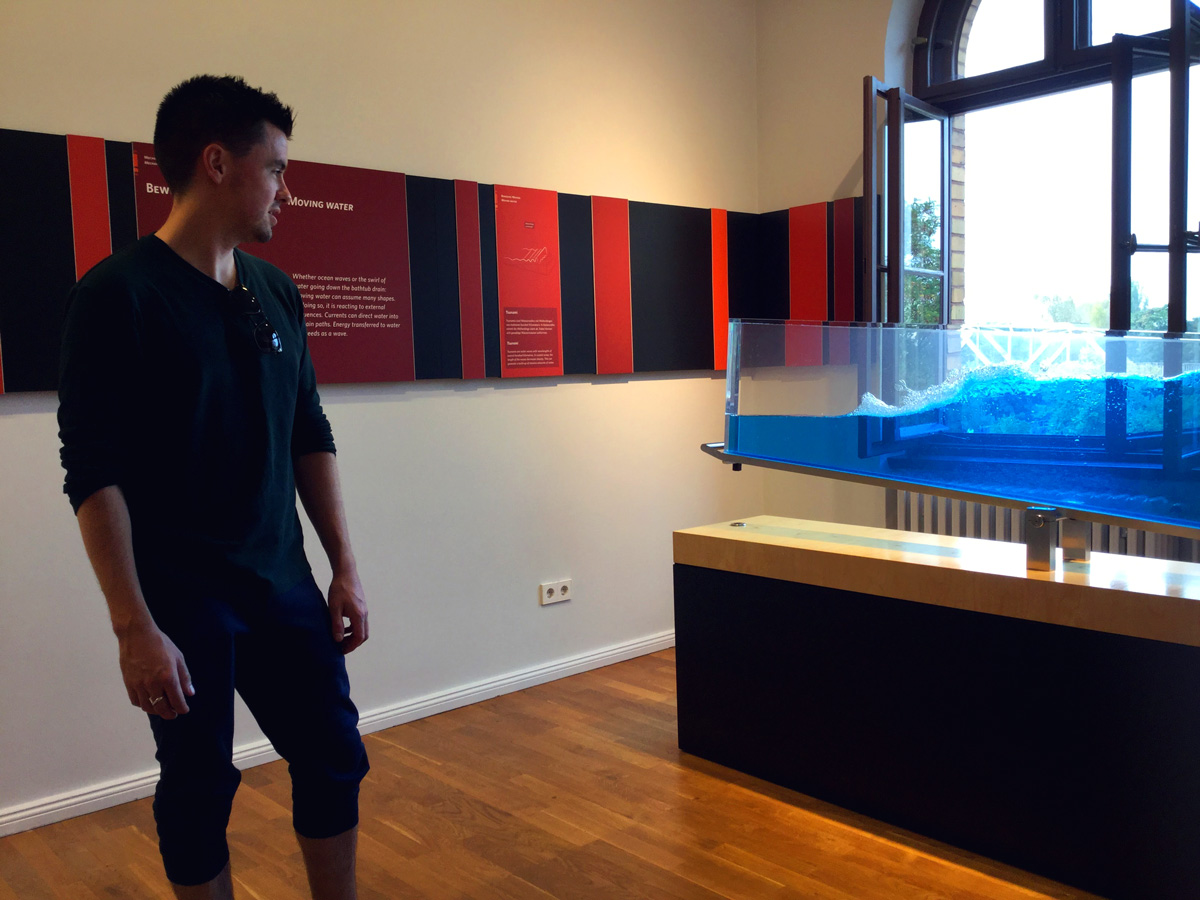 10. Take a "free bus tour"
So let me share this insider tip with you. Skip out on an overpriced tour bus tour. Just take the 100 or 200 bus for a free bus tour (with purchase of regular transit fare)! Our couchsurfing host gave us this tip say that the bus basically hits up all of the same tourist attractions. We got on at Alexander Platz and rode about an 45 min – 1 hour to the Berlin Zoo. I mean you won't get the low down from a guide, but you can hop on and off if you get a daily transit ticket.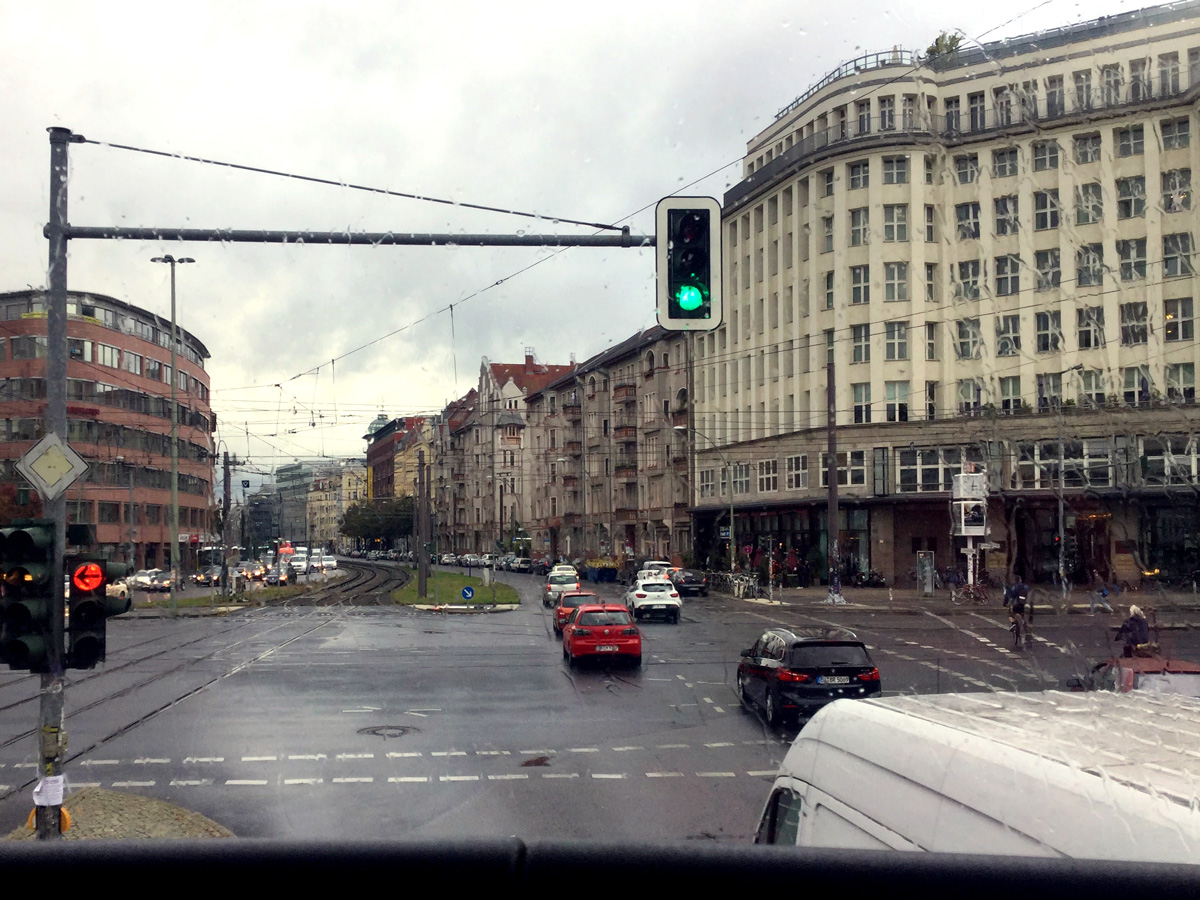 11. Video Game Museum (Computerspielemuseum)
Easily another place to spend a rainy afternoon. We walked in an immediately got super excited at the sight of a 9 foot Link figurine.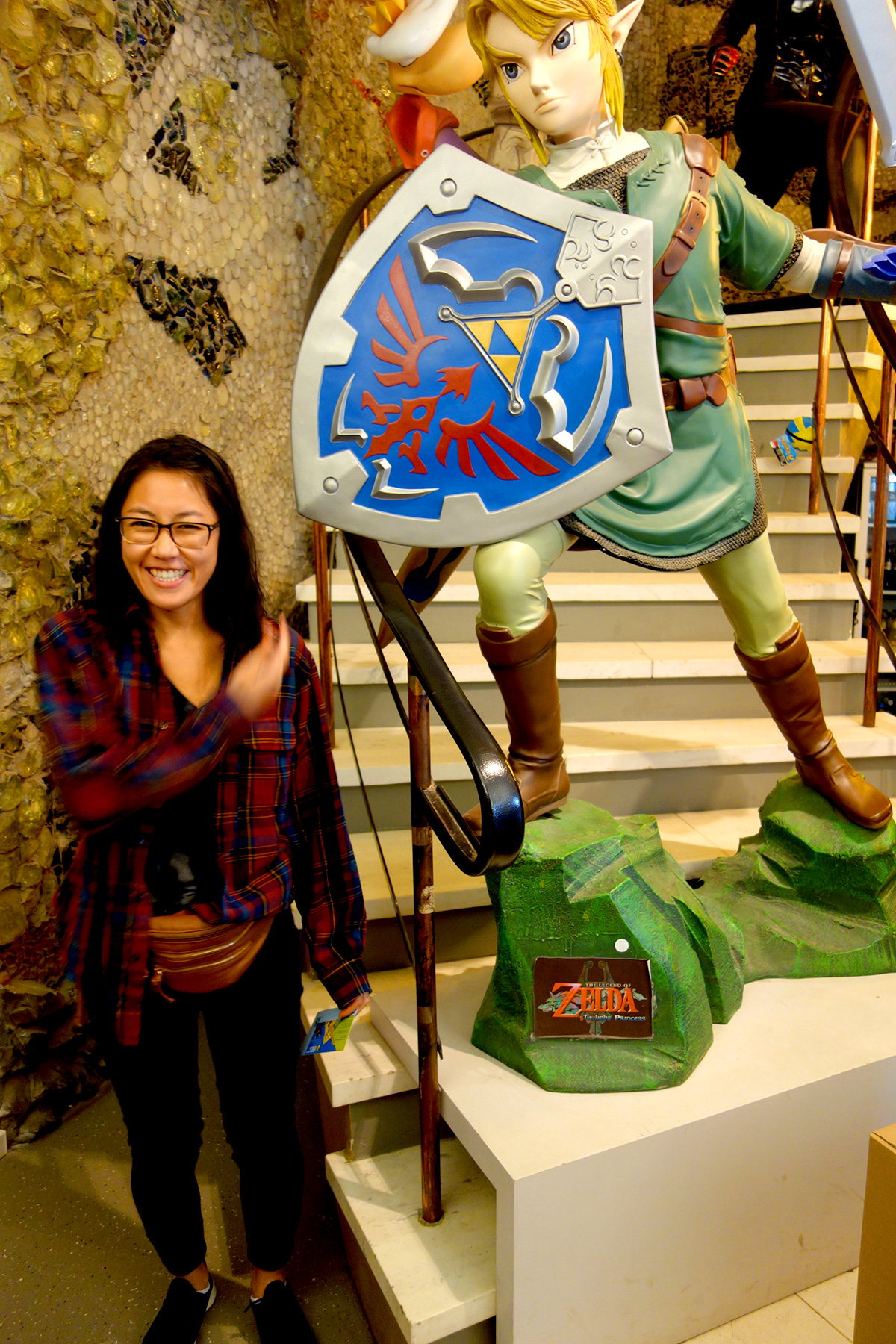 Excited much?
This is more than a wicked place to try out some new and retro games. They have really great exhibits and info on the history of video gaming and notable contributions to the industry. To our luck, most things are also in English, on top of in German, so foreigners welcome!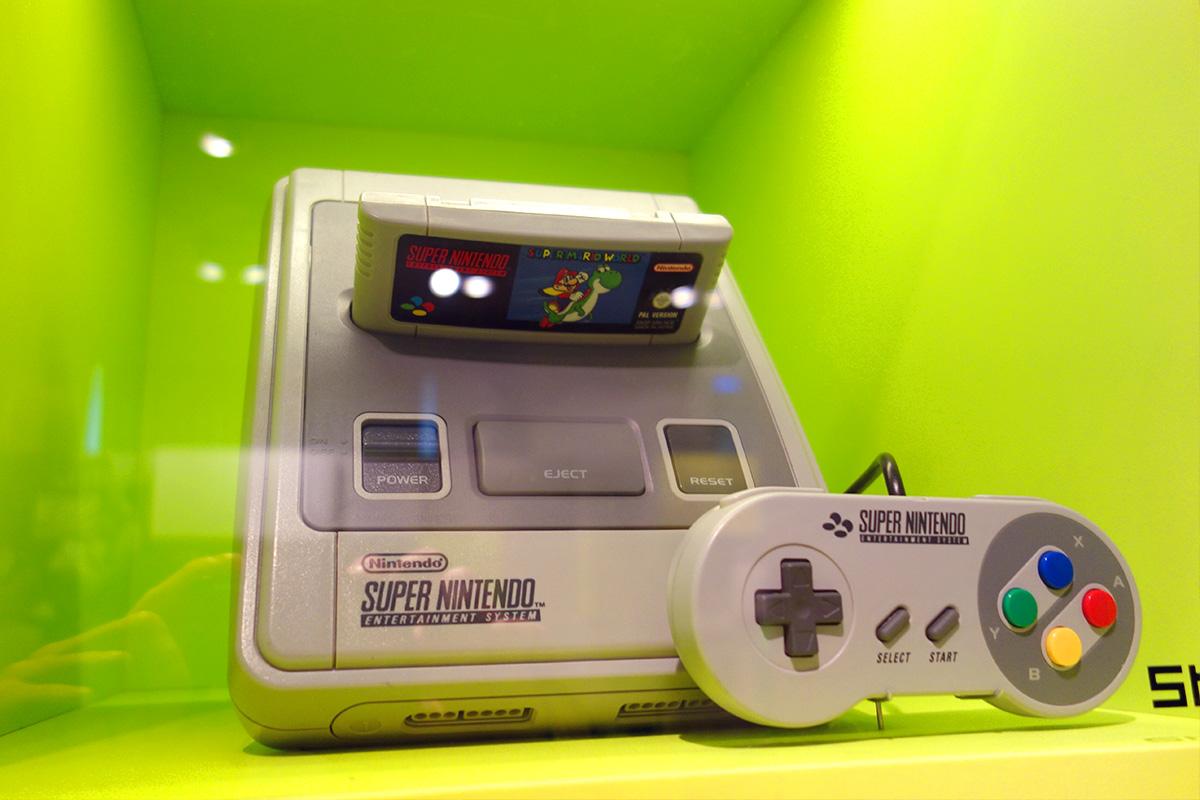 Entry to the museum cost 9 euros each.
12. Visit Potsdam
Now if you're sick and tired of the big city, you can get away for the day to Potsdam. It's about an hour train ride away from Berlin center, but one train will get you straight there. It is a smaller, more historical looking town with some big beautiful buildings worth checking out. Our couchsurfing host Elena works at the university there, so she was able to make many good recommendations to us.
We began our half day in Potsdam taking the 695 bus from the train station to the university cafeteria where we grabbed some breakfast with Elena.The bus circles all of Sanssoucci Park. So then we just continued on the same bus around to each point of interest until you make it back to the train station.
The New Palace is basically right on the university campus and is this grand baroque palace behind grand baroque columns. We were too cold and we to explore, but would recommend.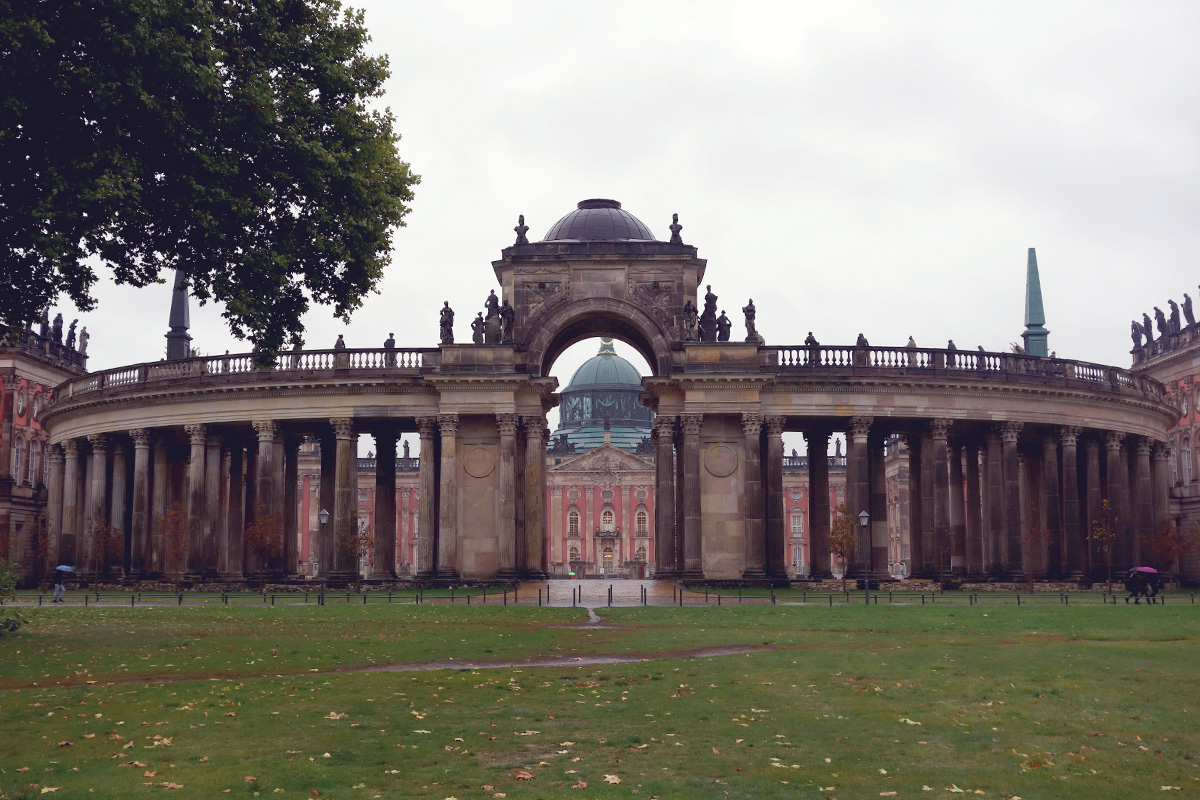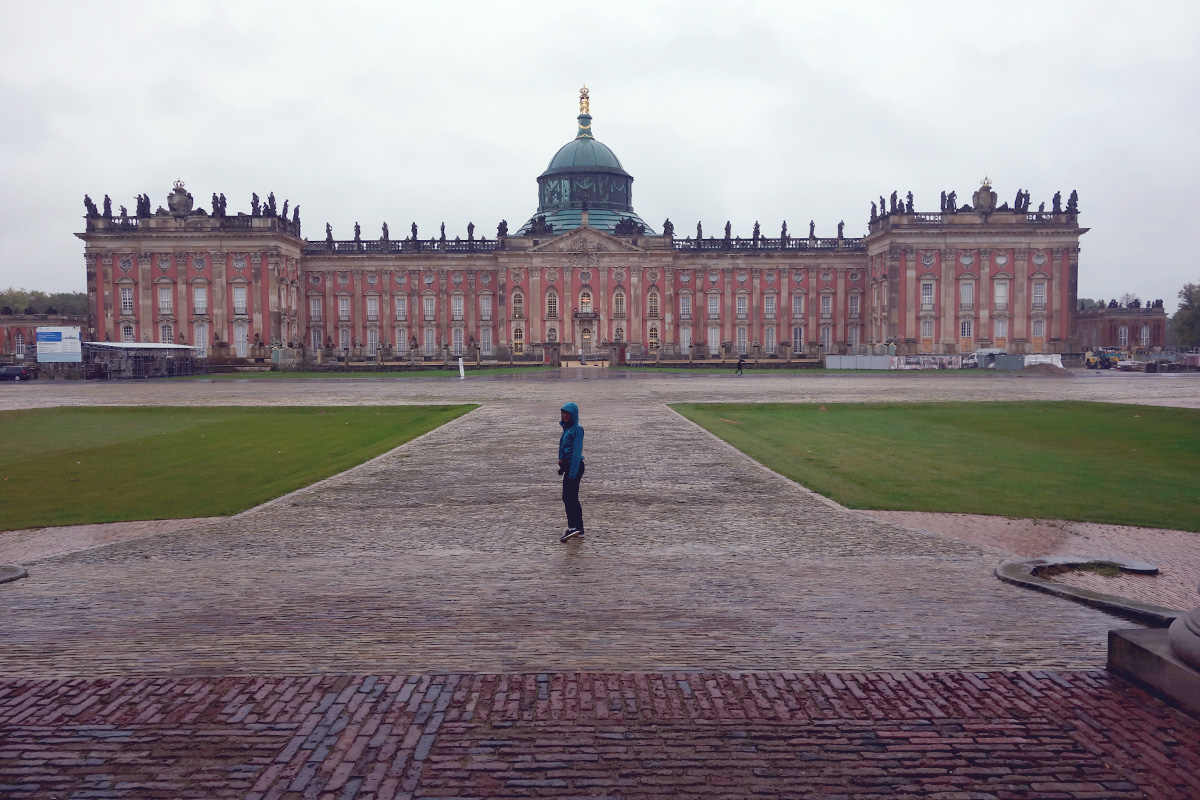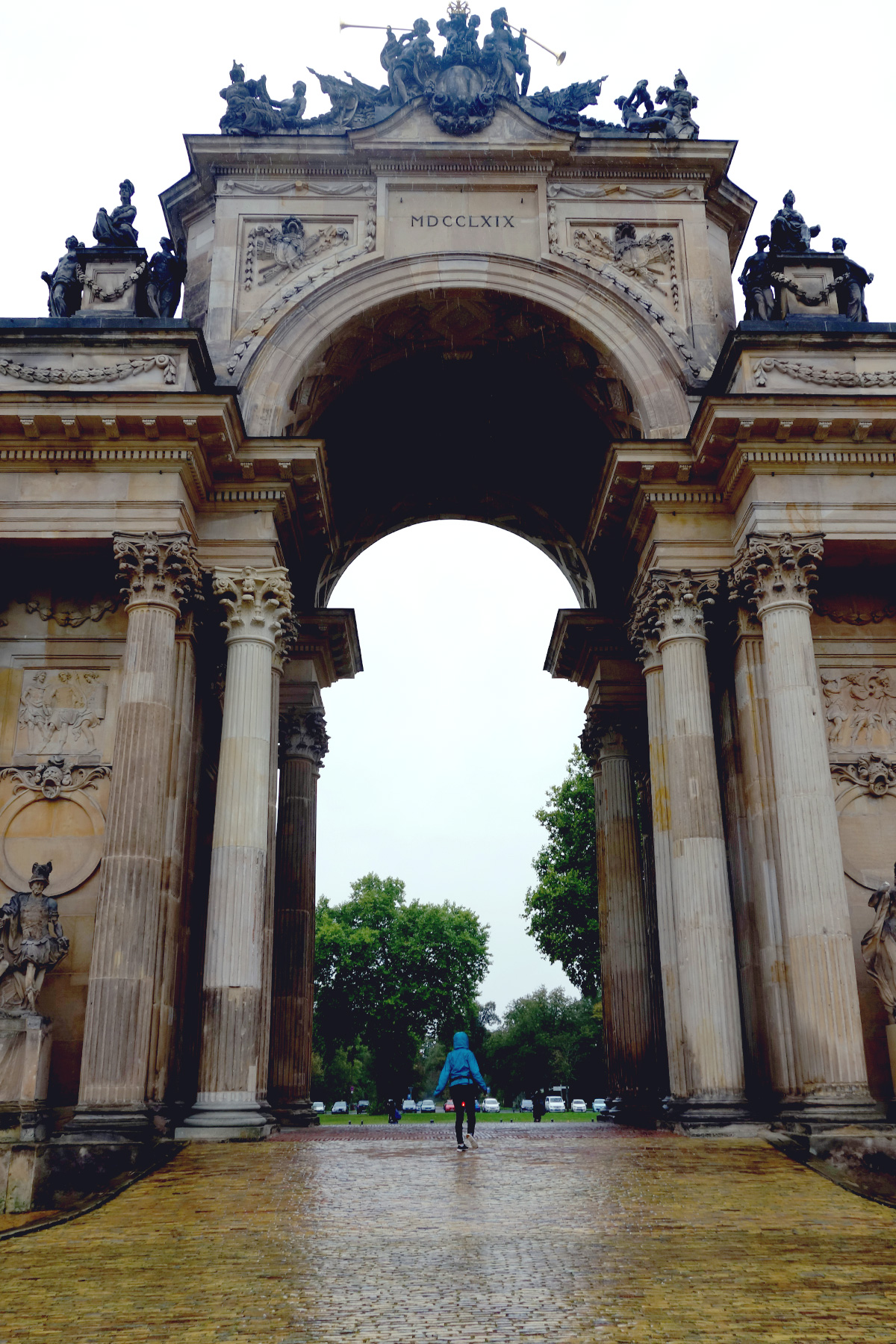 Sanssoucci is a rococo style summer palace, with an even more beautiful summer garden. Sans Soucci literally translates from French to "without worries", which is totally a nice name for a palace, eh? This space is made up of perfectly manicured lawns and fountains, makes for some great wedding photos. Unfortunately the day we went was cold and raining, so this is the best we could do for photos.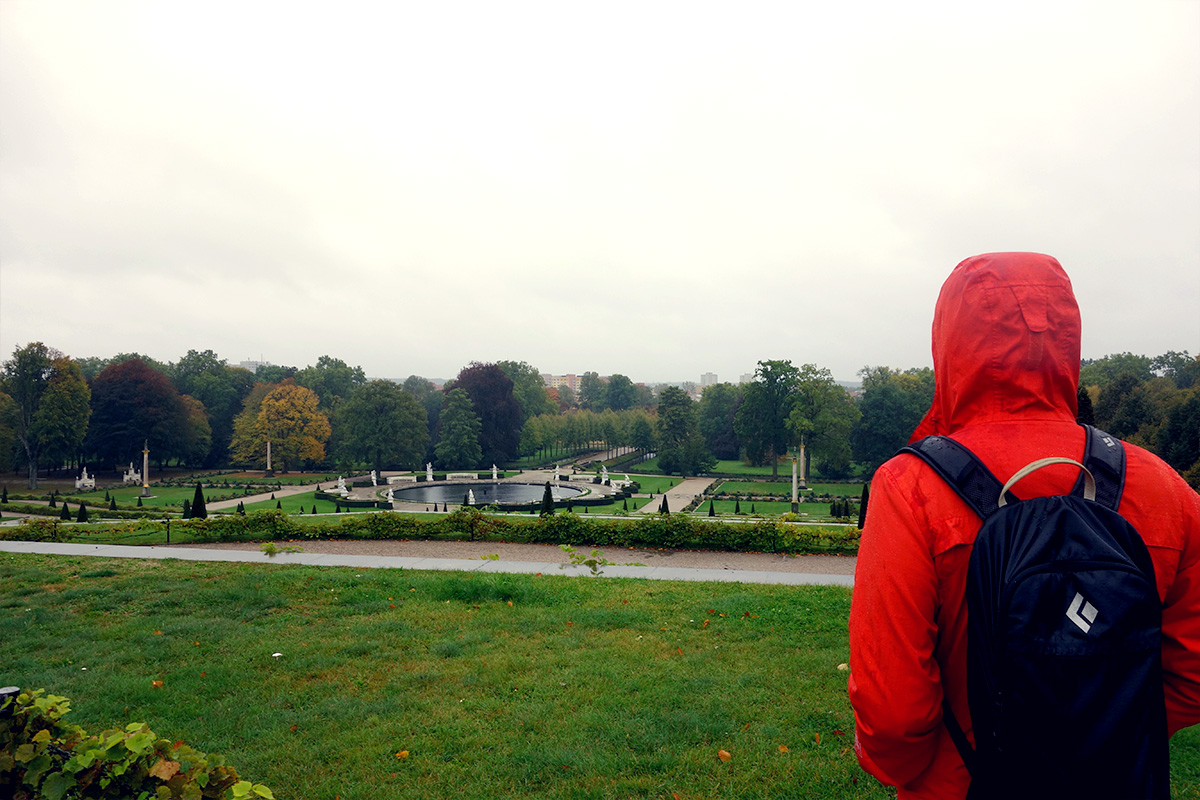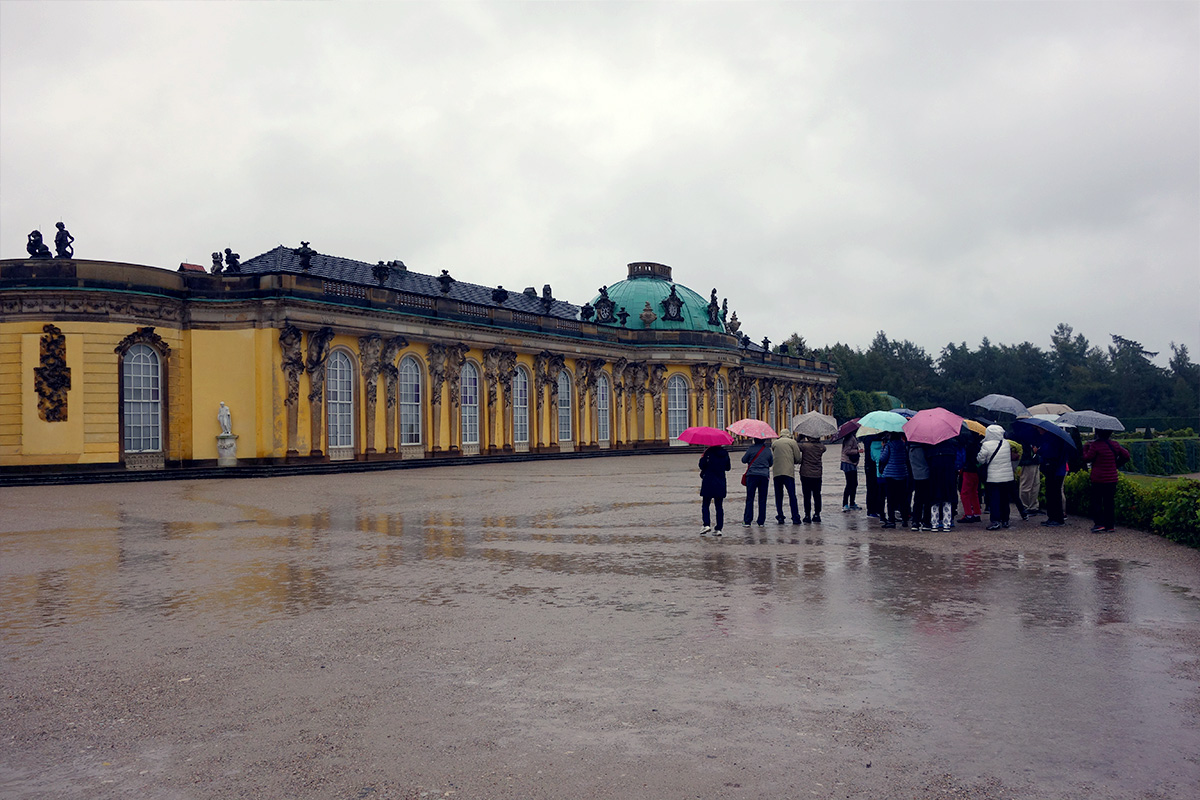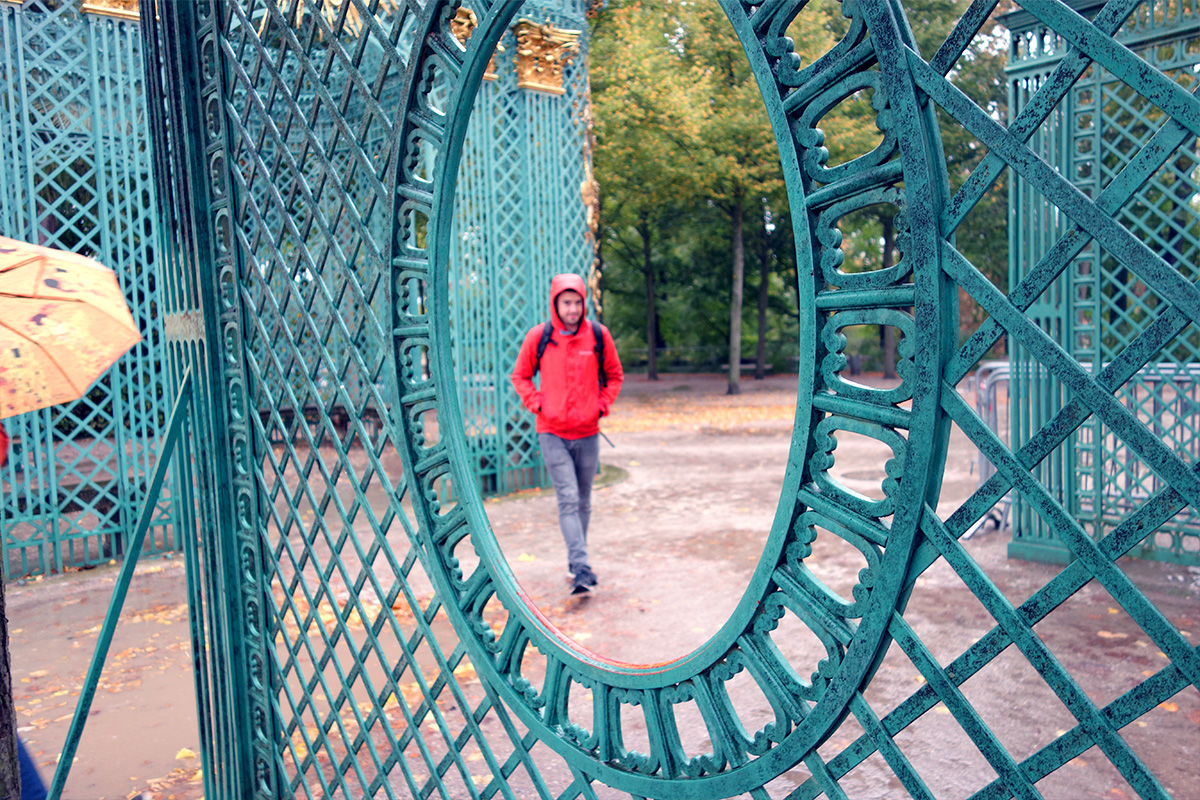 Near the Sanssoucci Palace is the Old Mill, which is a windmill that I would have suspected at one point grounded grains. You can take a look inside or do a small tour for a small fee and make your way up inside. Cute place.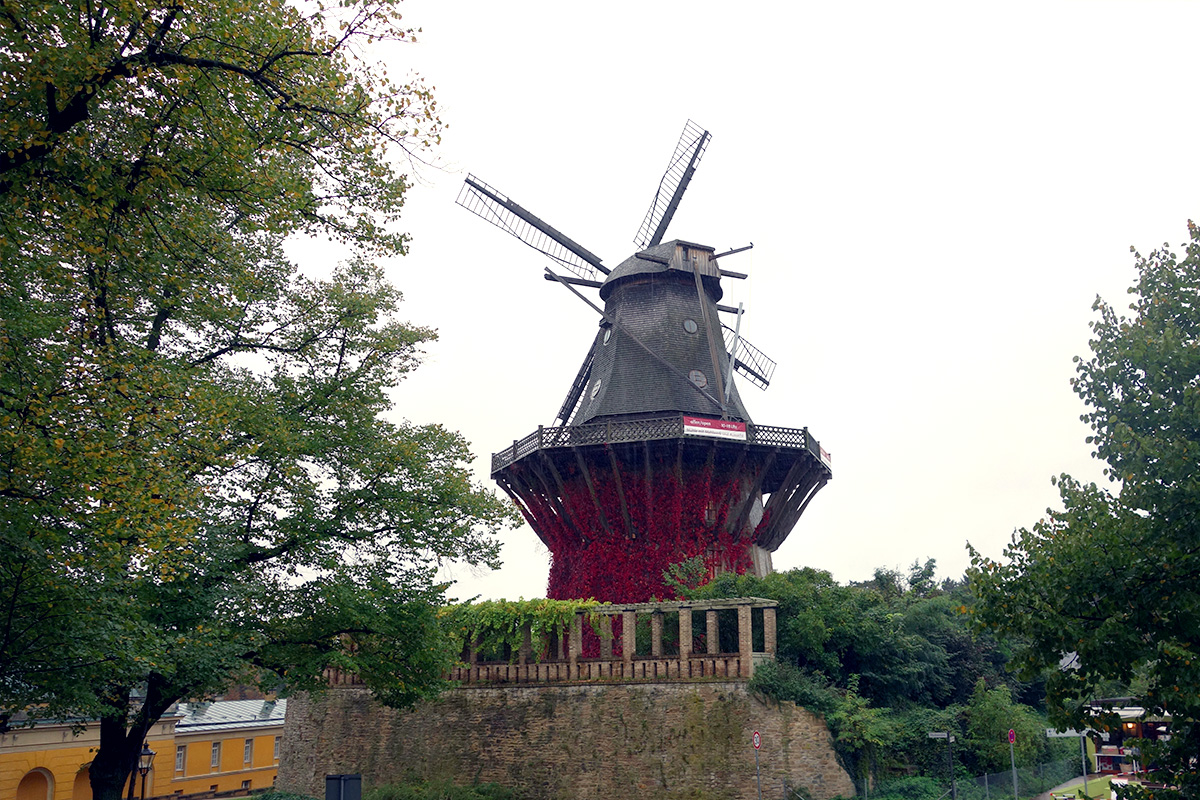 Aside from these very few points we check out in Potsdam, there are a handful more! The Orangery Palace, The Chinese House, and the Sanssouci Picture Gallery, is just to name a few. We'd just highly suggest going on a nicer day where you can stroll the park at your leisure without freezing.
Do some shopping at…
13. Hackescher Market
So the Hackescher Market is a pretty touristy area, but it totally cute and worth a visit. Boutique shops are spread out amongst a maze of courtyards. It's a sort of inside, outside, feeling shopping mall. And the shops themselves are super cute. You can find anything from specialty gifts, oversized gallery pieces, or handmade candy.
14. Ampelman Shop (Traffic Man)
Amongst many of the inside jokes that were made on our trip, the "stop crossing pedestrians" traffic light of Berlin was especially notable. Immediately when we arrived we noticed the stop man as an outstretched shrugging man that screams "Whaat are yaa doin'?" in his body language. He really just shames you from crossing the street, rather that tells you straight up. We thought he was so funny. And it turns out that he's a fan favourite!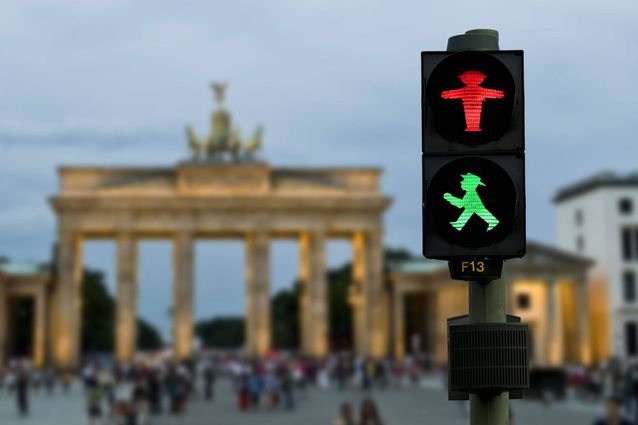 We learned that the traffic man with his distinctive hat is one of a few remaining signs of the Soviet reign of East Berlin. Nowadays you really can't tell a big difference between the East / West Berlin, but when you see Ampleman with his hat on and his "I'm disappointed that you're crossing the road when you're not suppose to" attitude, you know you're in the East.
There are a few shops around Berlin that sell Ampleman everything! From ampleman baby bibs, to gummies, to mugs, to cookie cutters. I mean anything and everything you could every need, or not need, you can now get it with ampleman!
Drink beer (and eat) at…
15. Curry 36
I mean the thing to eat in Berlin has to be currywverst. Which is just a sausage flavoured with curry. So how can you really go wrong. You can get currywverst just about anywhere, but we were recommended to go to Curry 36 by a trusted local friend. We got two sausages and fries, drowning in ketchup and mayo for 5.20 euros.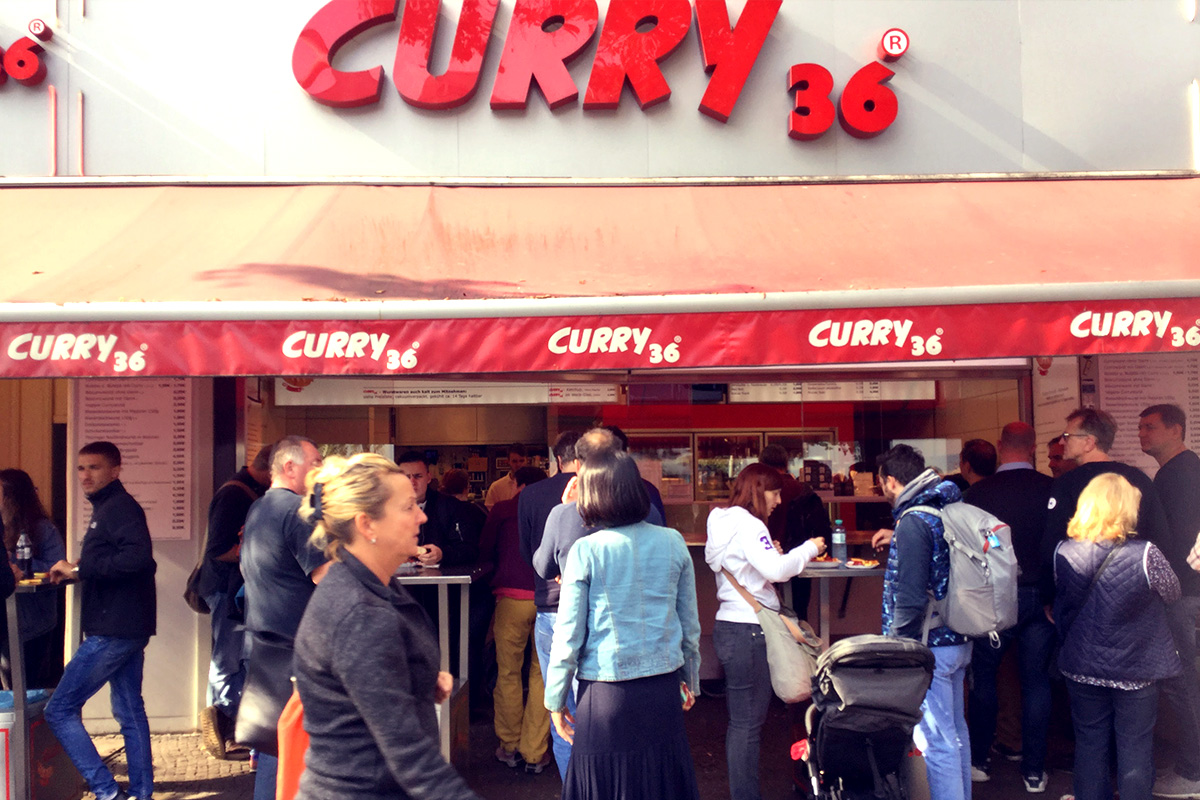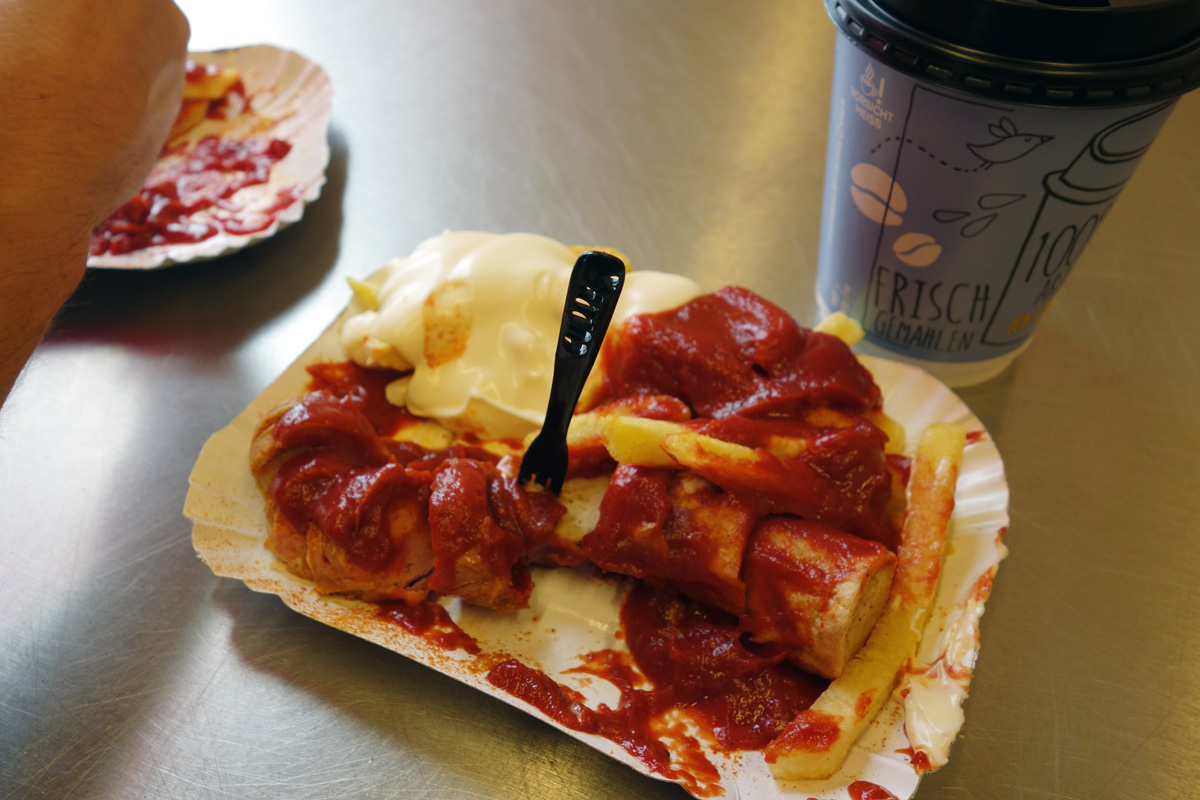 16. BRLO Brewery
While in a new city, we always try the local beer. BRLO is a hip, new spot for craft beer in any style imaginable. They have a huge selection of rotating taps, so I'm sure there will always be new stuff each time you go. From classic German wiessens to hoppy American IPAs, There will most likely be a beer that satisfies your pallet.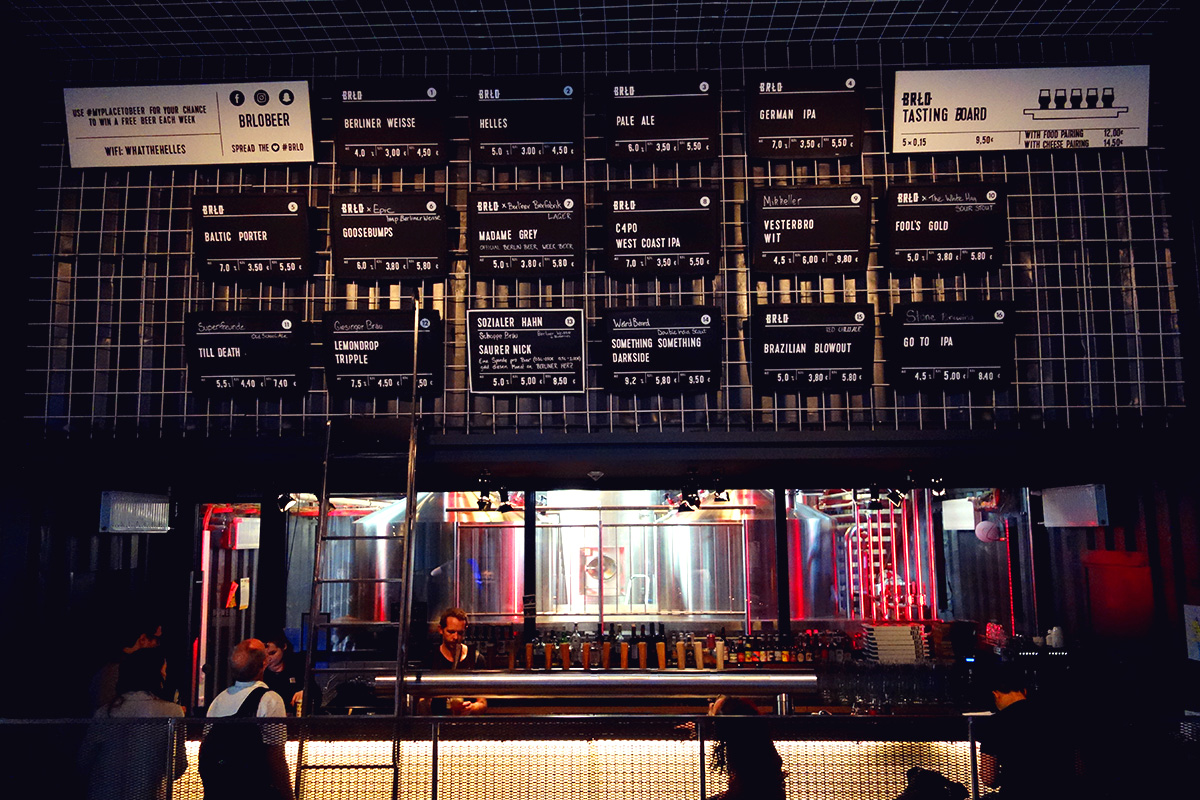 But if you can't decided (or just want to try em all, like us) get a flight for about 9 euros.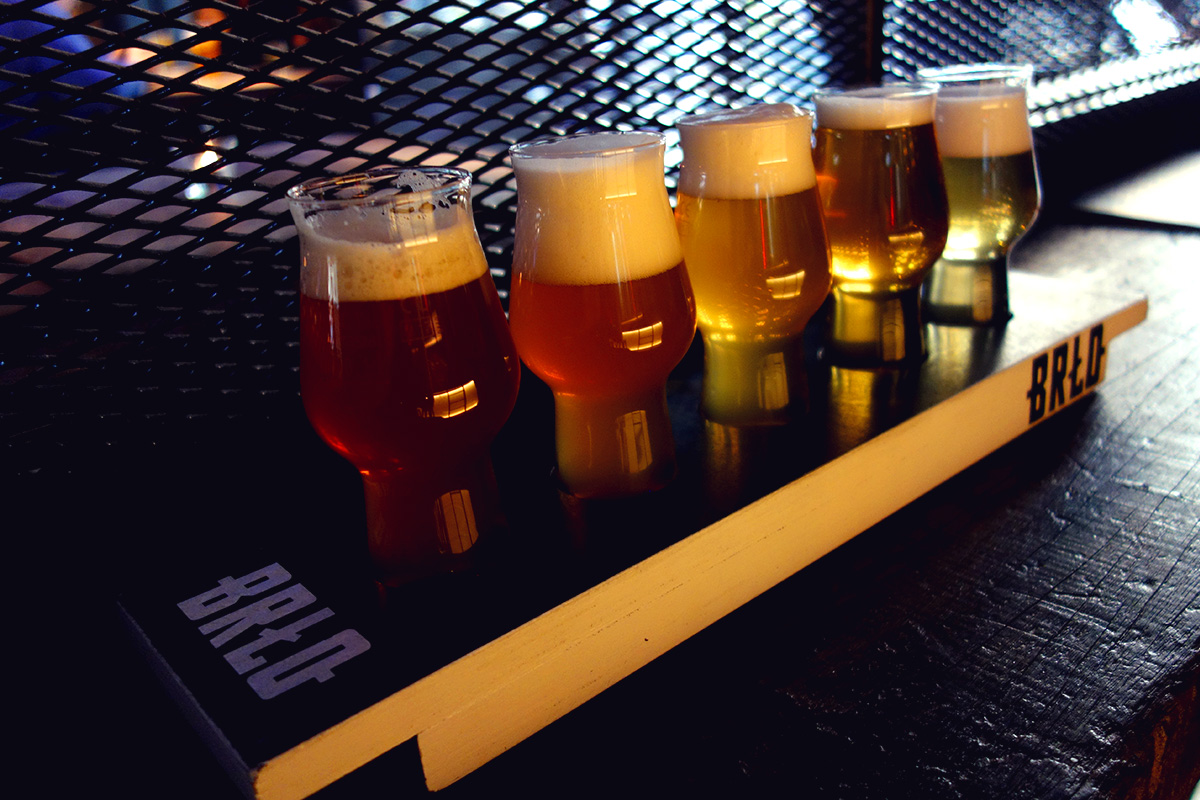 17. Berliner Marcus Brau
For beer a bit more traditional, visit Berliner Marcus Brau. It's a small brewery, and the beer did not disappoint! The selection is limited, but each are a solid choice. We had a Helles, Dunkel, and Rotbier and I'd say the Roitbier was the fav. It was a wheat beer, but with a bit of a sour note. Do try.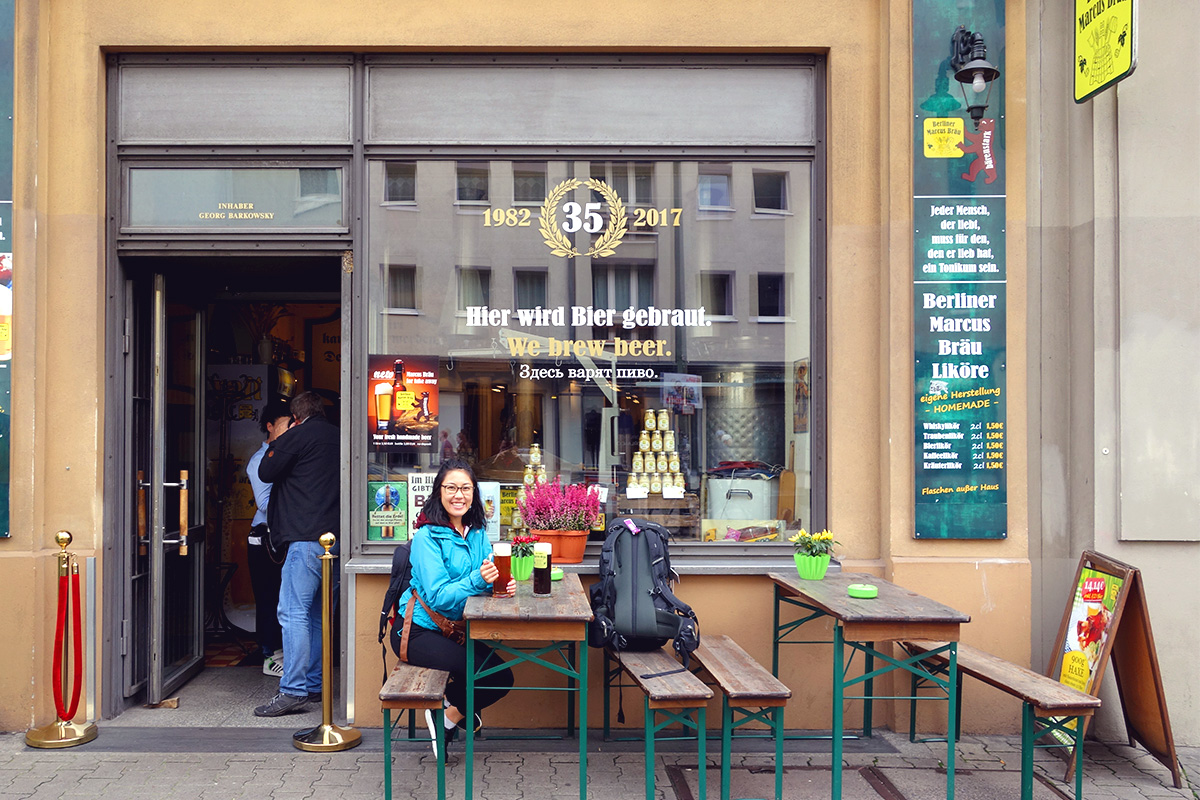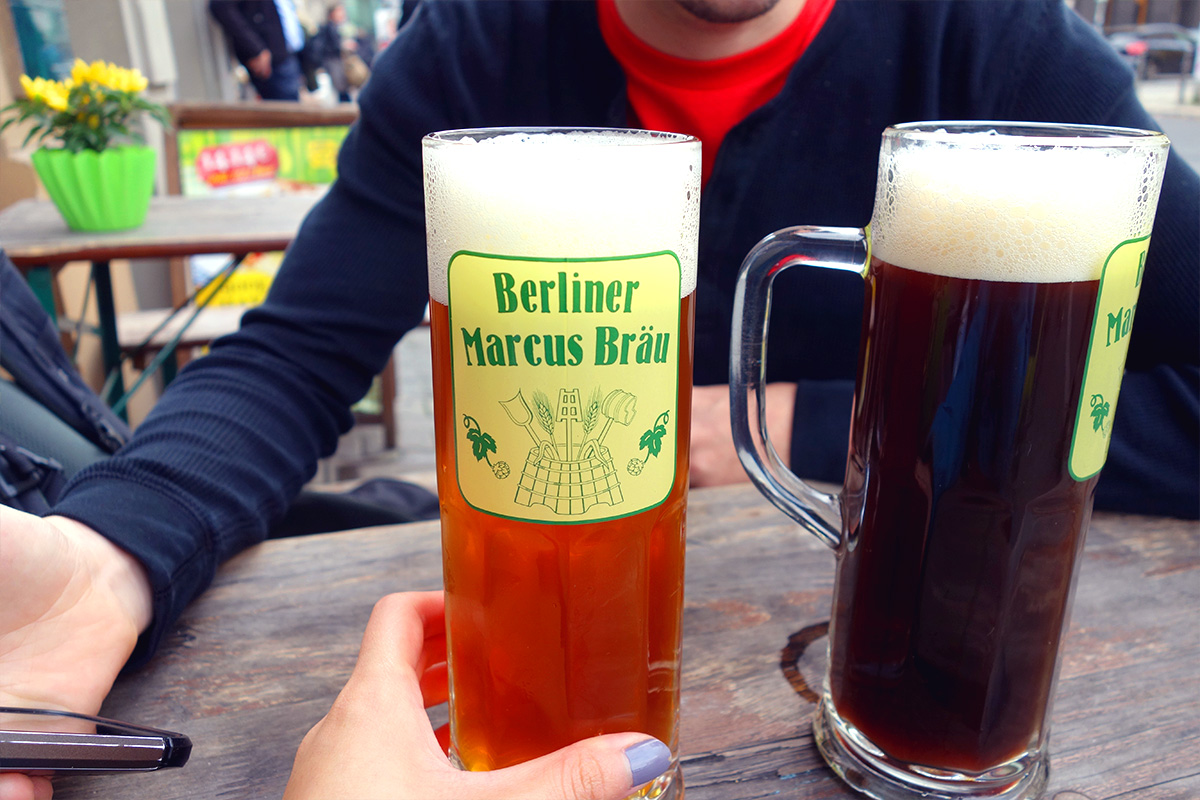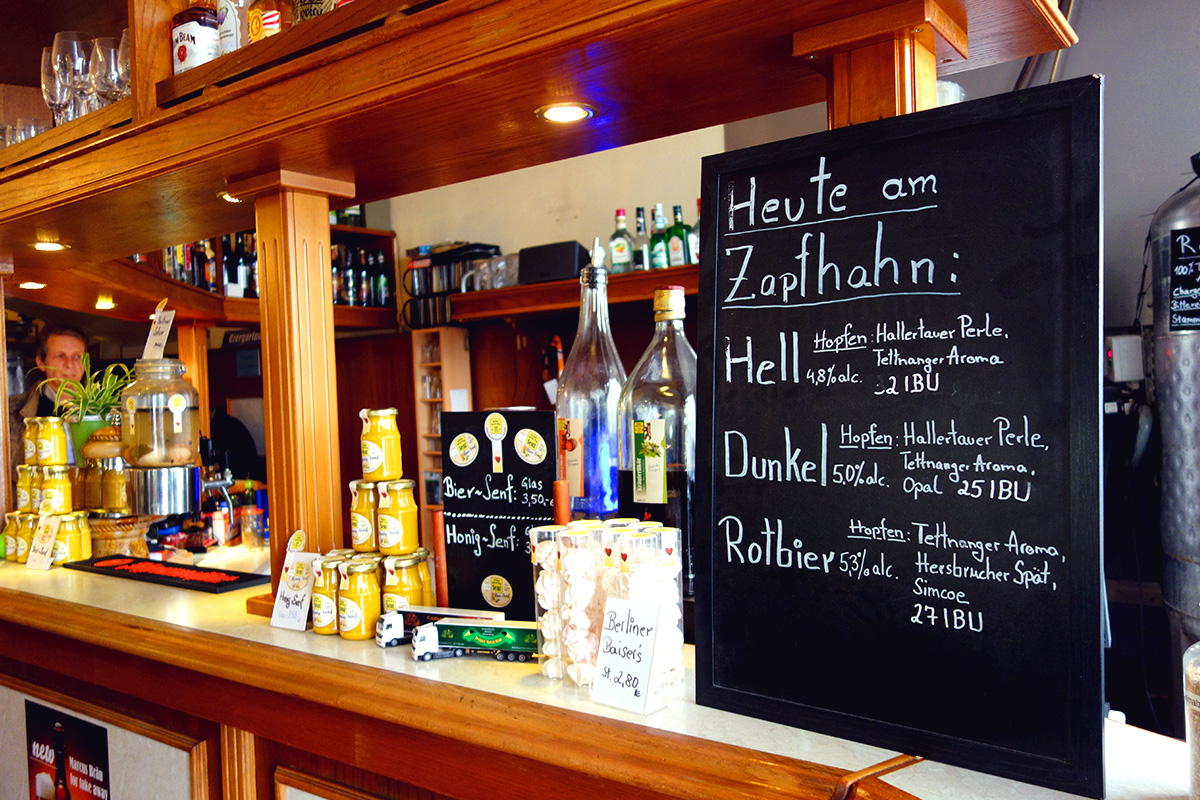 18. Hops & Barley Brewery
Not beer-ed out yet? Never! Hops & Barley Hausbrauerei is another good example of how the craft beer scene is growing in Berlin. They've experimented with both traditional German and other styles at their brew house. My favourite was actually their California IPA, bright aromatic hops. Delish.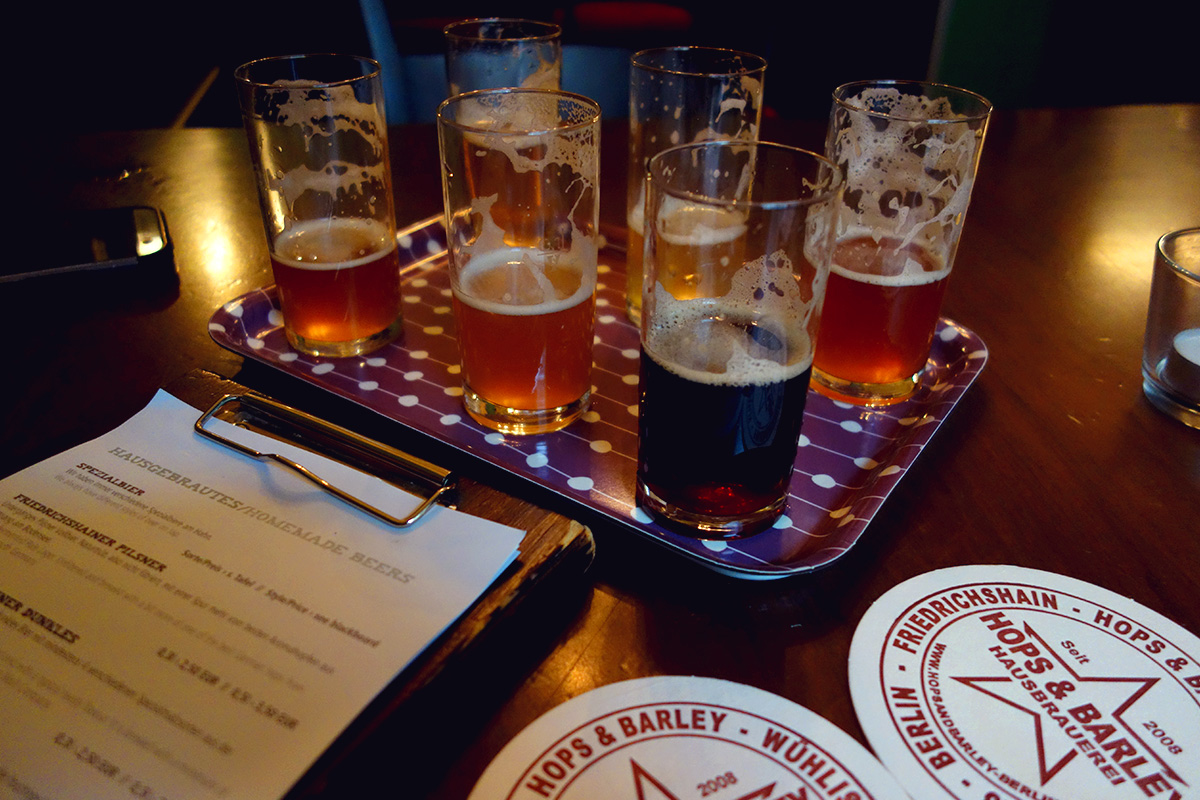 19. Steel Vintage Cafe
Okay, take a beer break. We stumbled upon the Steel Vintage Cafe one afternoon after visiting the Jewish Memorial Museum. It is a cute, super hipster, spot for a lunch and coffee, with really good food! I ate a veggie panini and Matti went for the chicken bowl. Great meal for a good price and definitely a spot that you can hangout all day at.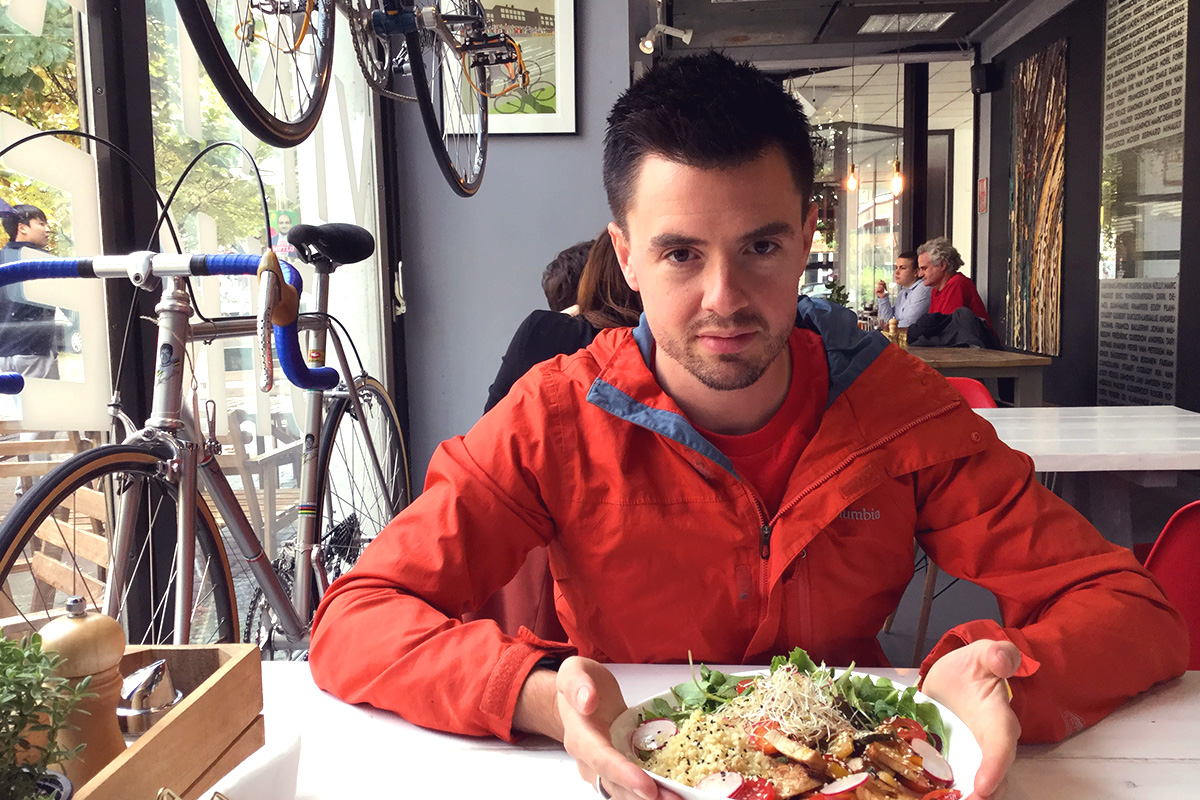 20. Lemke Brewery
End your beer tour at Lemke Brauhaus. For other Torontonians, I'd compare Lemke to Mill Street. It is an establish brewery and brewpub in the city that knows what they are doing. We got a flight of their most popular beers and Matti discovered one of his top 10 favourite beers of all time. Yeah. It's that great. That beer being their Original Vienna Lager.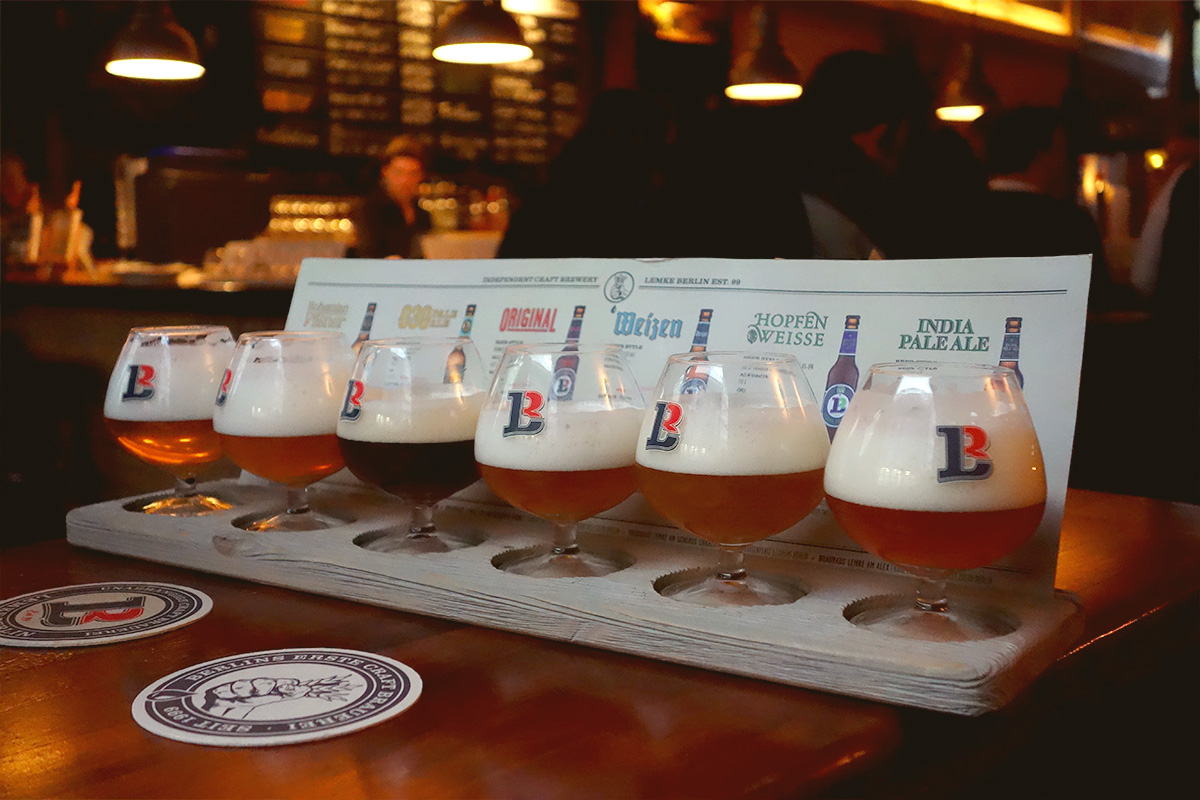 We also shared a massive sausage plate. Filling and delicious, good taste of traditional German food, and so indulgent.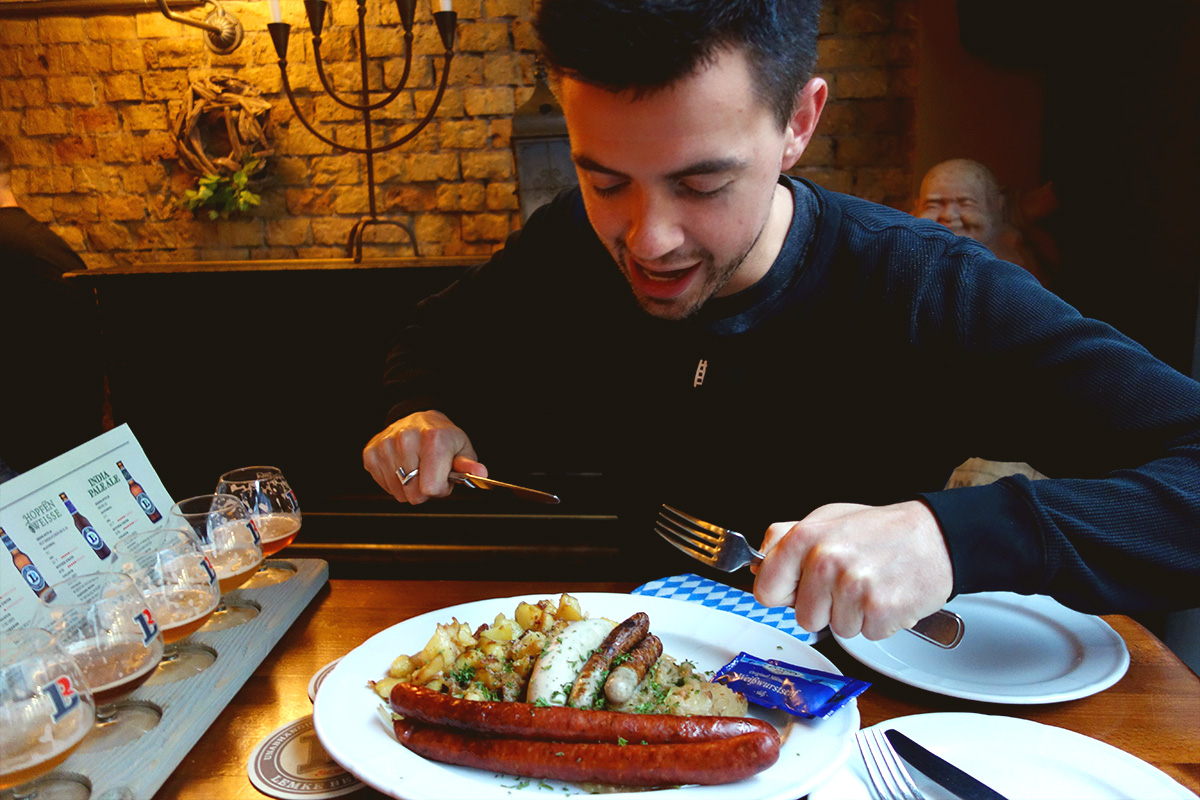 ---
And there you have it. This is what we crammed into a mere 5 days in Berlin. What would you have done differently? We'd love to know!
Like it? Pin it? Save it! Bop it!