This charming little town is that obligatory mid stop on your journey across Vietnam. It's a romantic place to take it easy and try all the local foods.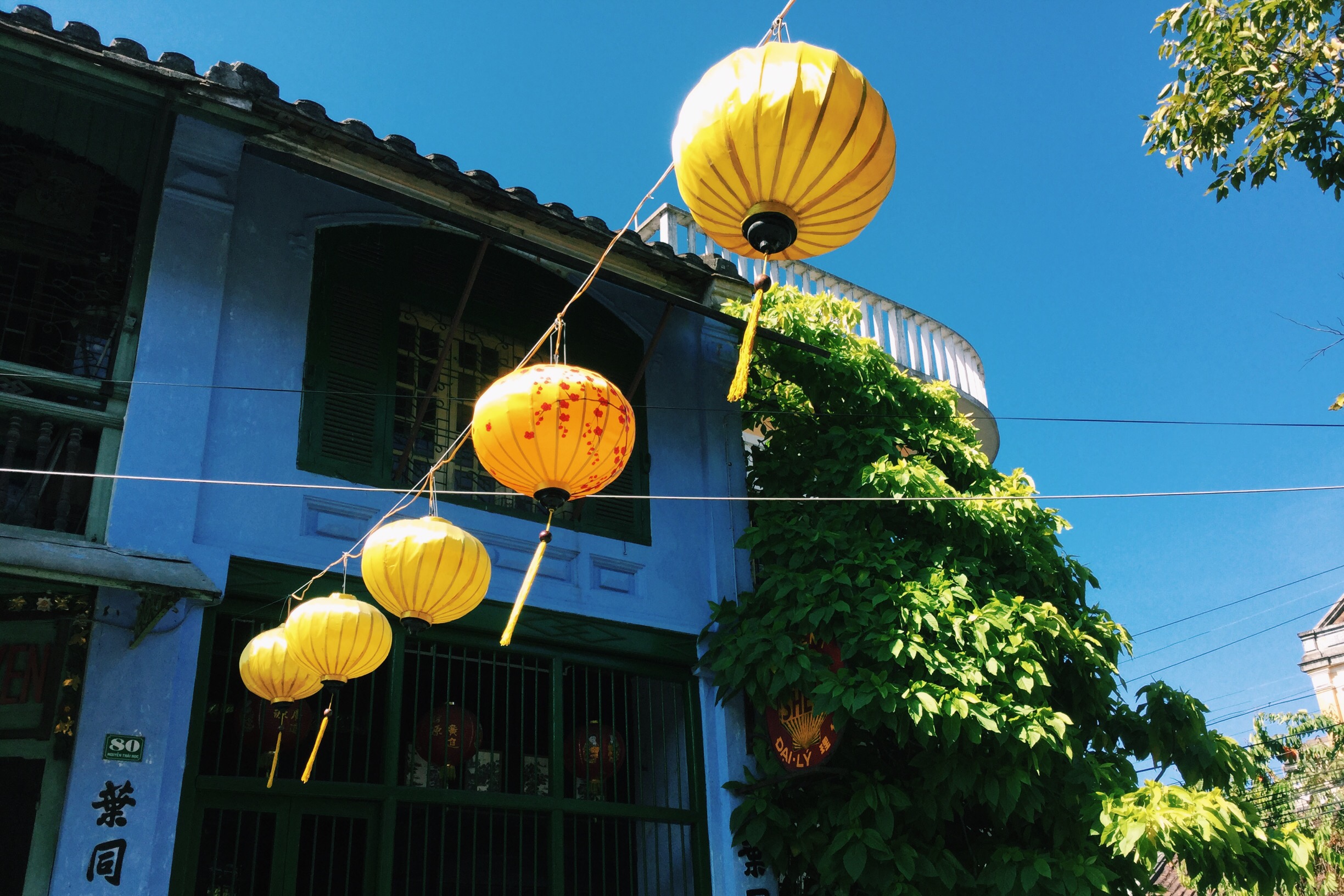 Eat
Savoury Pancakes (Banh Xeo)
Our favourite dish is the savoury pancakes fried with flour and meats. It's eaten rolled in rice paper and is hella delicious. Often on the menus it is called "country pancakes". Do try.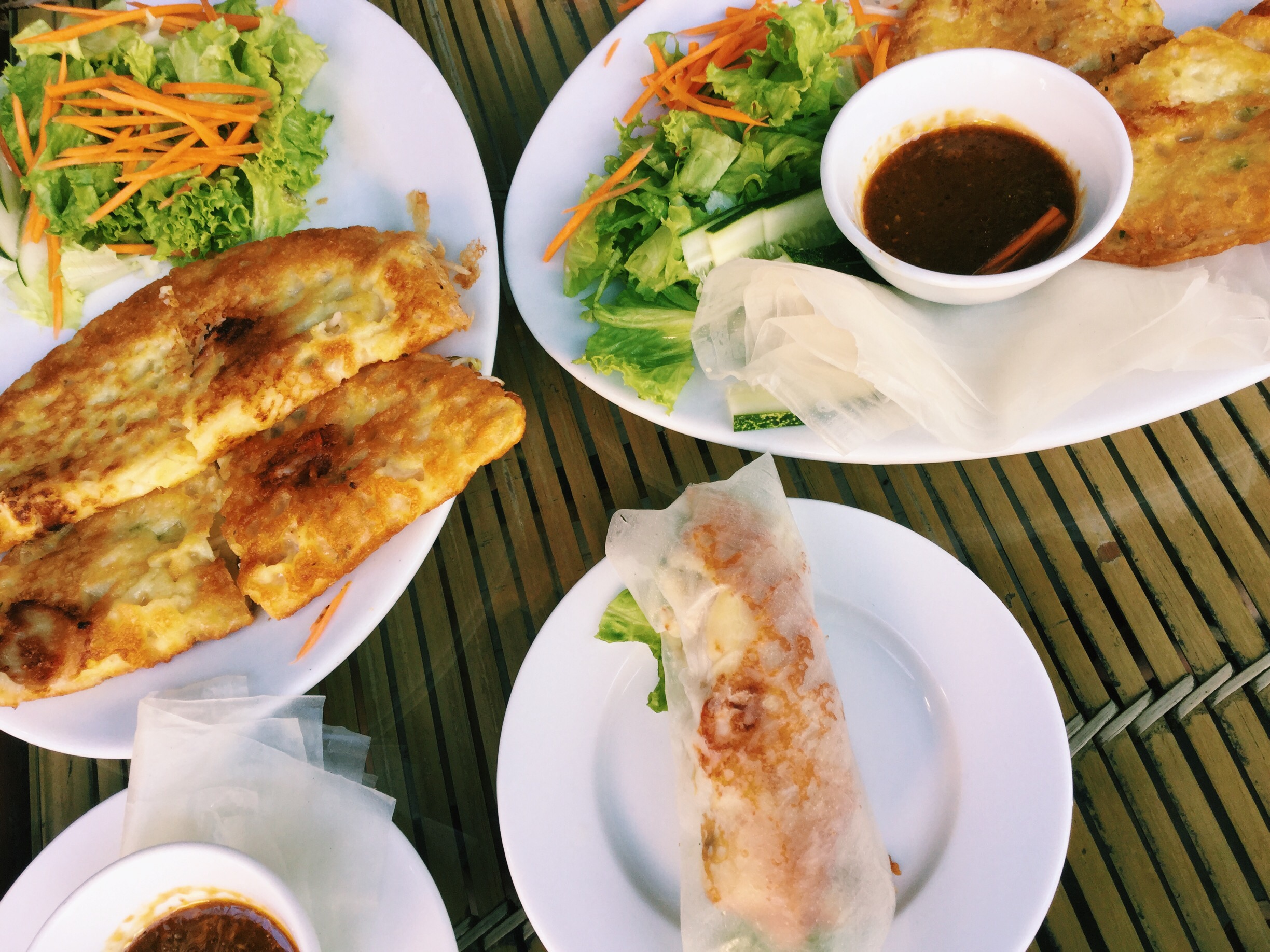 White Rose Dumplings
Unique to Hoi An, white rose dumplings are the dumpling equivalent to open face sandwiches. It is clear the Chinese influence here as they are almost the same as har gow shrimp dumplings, but so much prettier.
Cao Lau
Take a break from flat rice noodles and try these thick, worm like rice-flour noodles. They are fun to slurp because they are usually uneven, possibly because they are made by hand. Cao Lau is the apparent dish that Hoi An is best known for, as you can't find it anywhere else in Vietnam.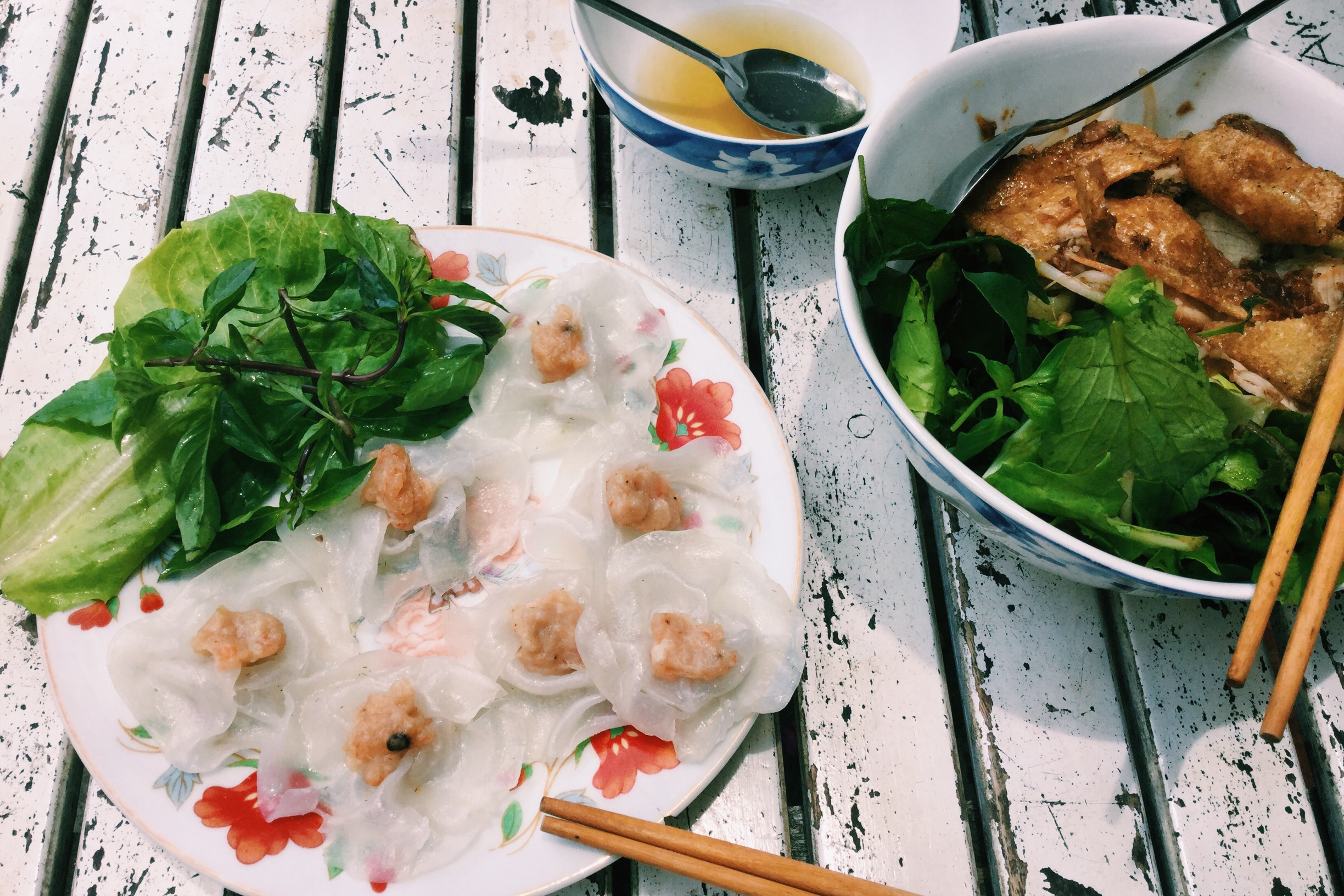 Mi Quang
The more noodles the happier! Mi Quang is yellow rice noodles and is served with a thicker sauce than your typical soup noodle. They are dryer and eggy-er and usually served with pork. I personally really liked this one!
What to do
Stroll along the Riverside at Night
You haven't experienced Hoi An if you don't see the lanterns lit along the river at night. The old village becomes and magical Disney movie with romance and love wafting through the air. And if you're feeling especially mystical, buy a lantern from a vendor for about a dollar. Send it down the river with a lit candle along with your worries and fears to drift away.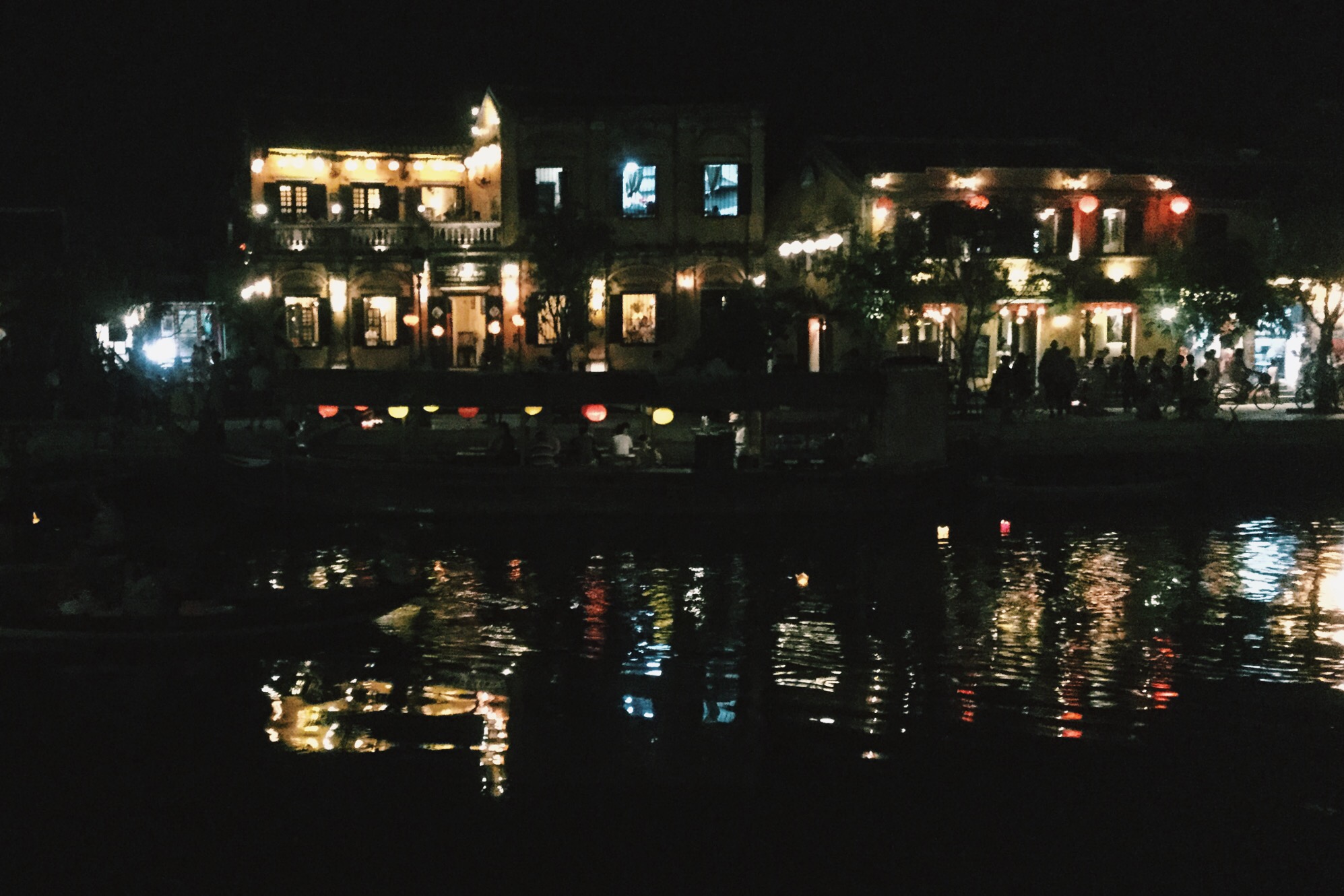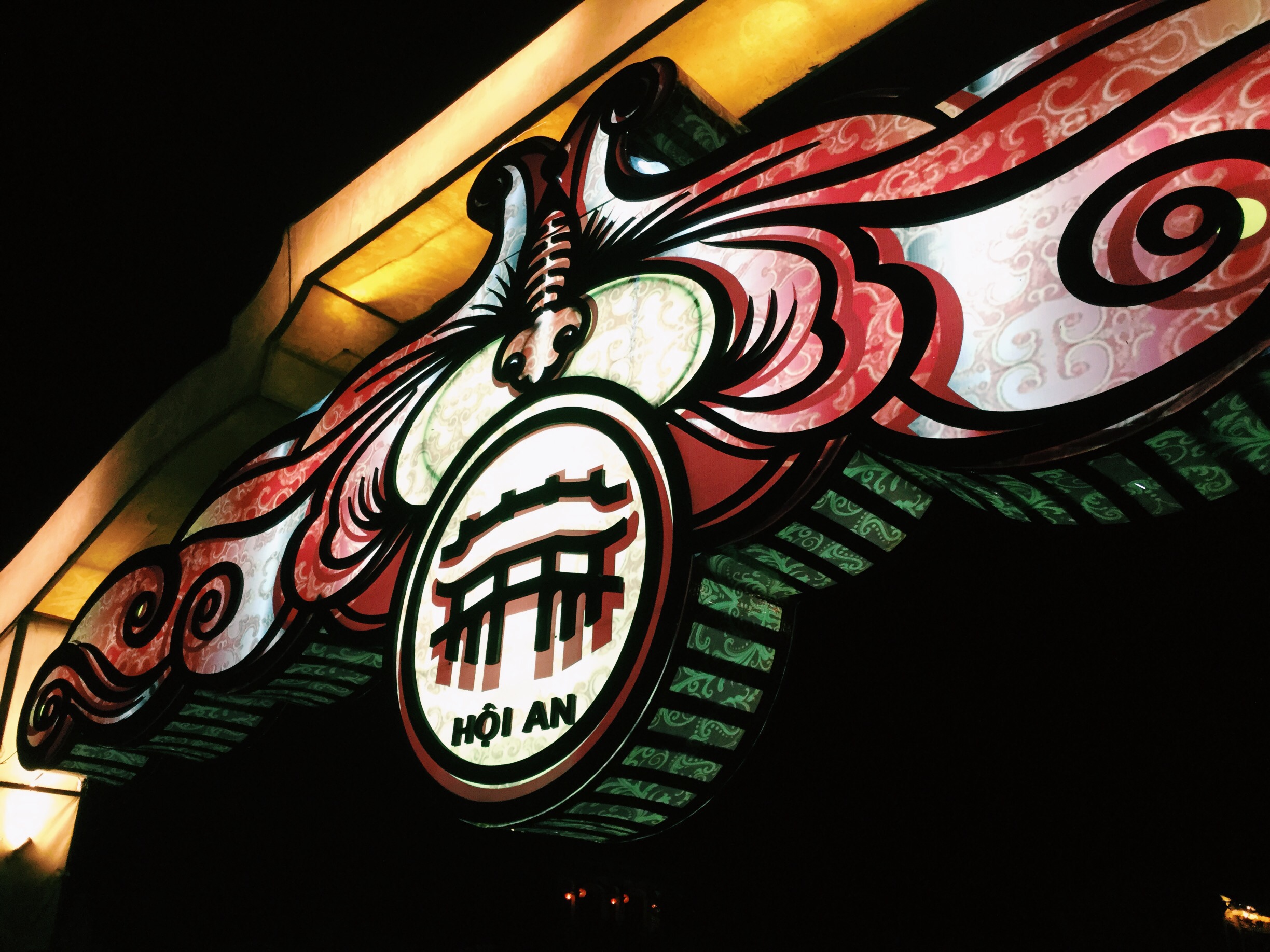 The market place on the other side of the bridge has the most photogenic lantern stalls. Most people aren't buying lanterns, but just posing and snapping a sweet silhouette shot I front of the colourful lights.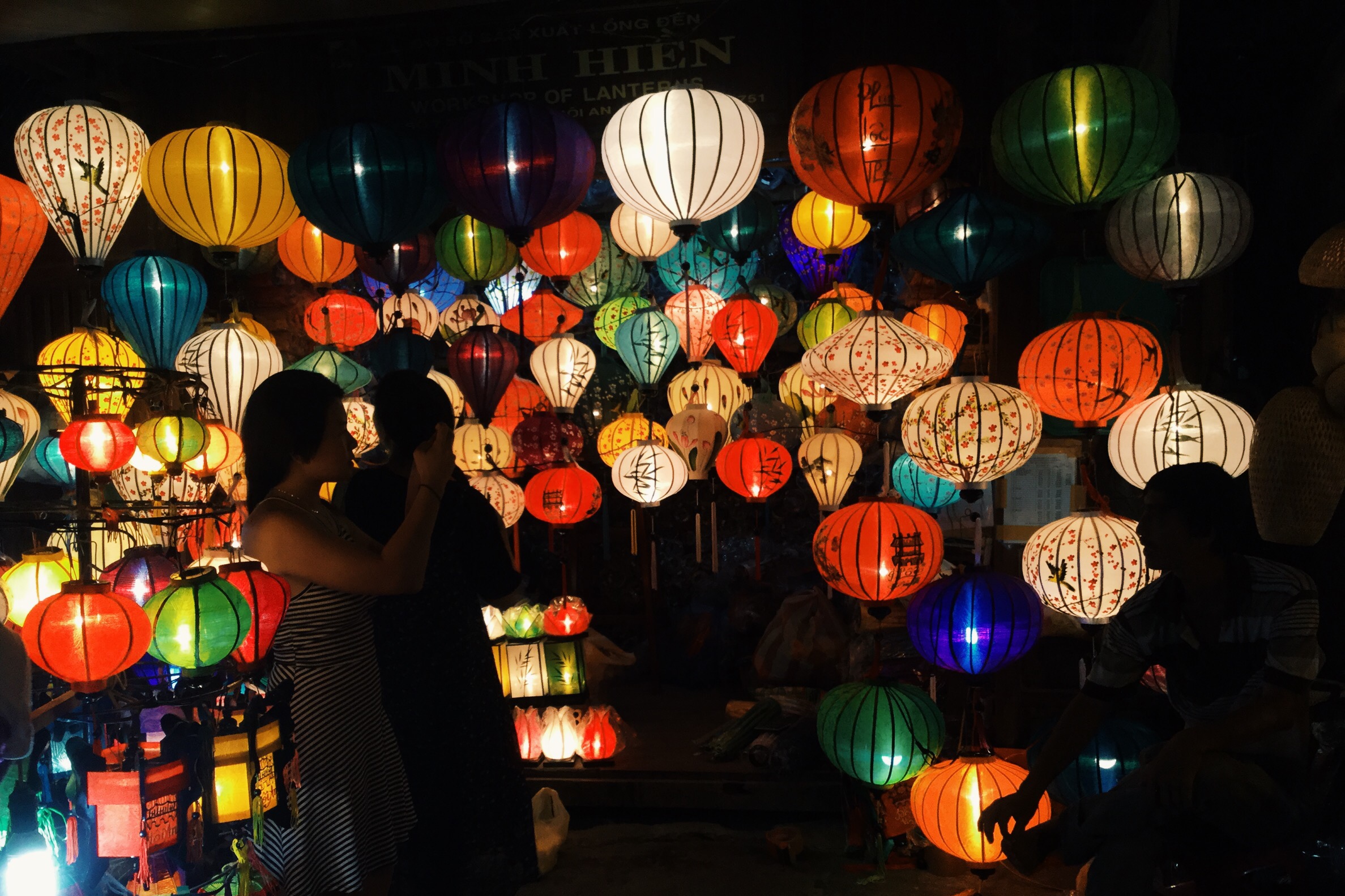 Cycle the Countryside and to the Beach
You'll see many tourists on bikes and wonder, where are they all going? So we just grabbed a bike for ourselves for 20,000 VND ($1.16 CAD) each and followed the crowd.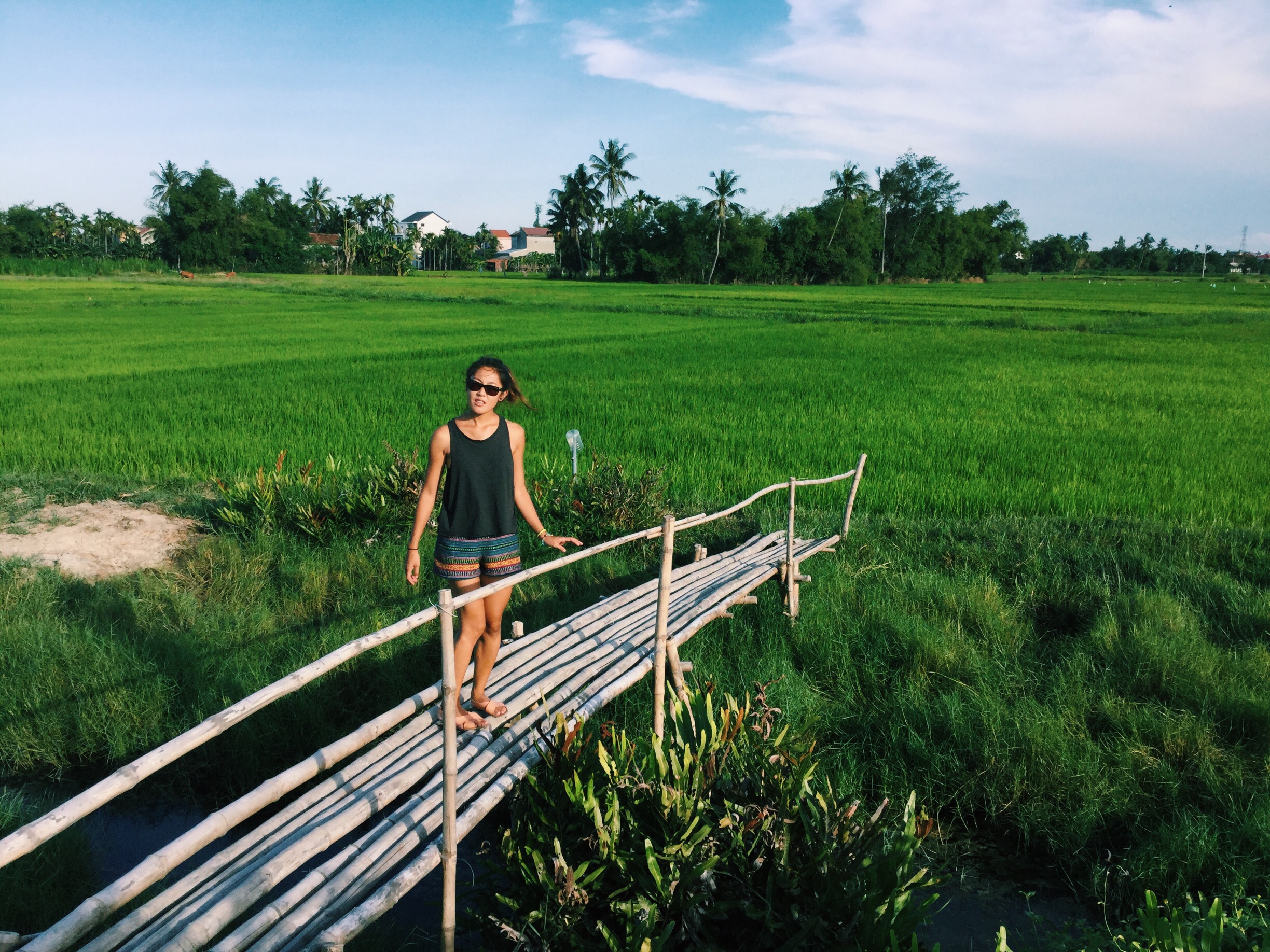 Just out of the town is a beautiful countryside with manicured rice fields being maintained by farmers in conical rice hats. My tip is just to go on any path that the tourists are not. Get off the main road and explore flipping a coin at each fork in the road.
If you cycle far enough from Hoi An, you'll eventually get to the ocean and to a beach that is very popular among locals as a cooling spot on hot days. It is called An Bang beach. There are some resorts, but when we were there the water was filled with families and kids in life jackets having fun getting some relief from the sun.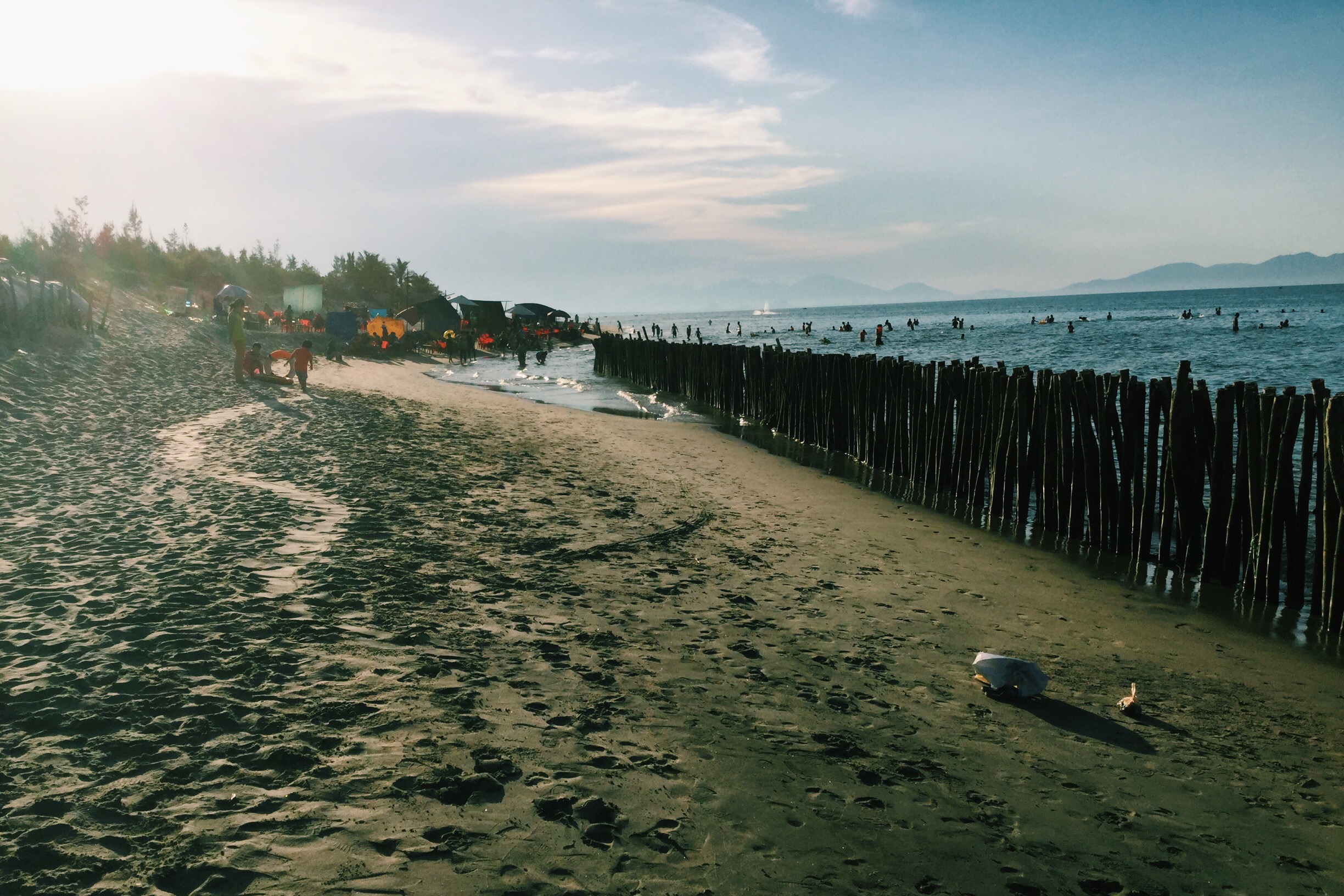 Pay the guy to take a photo on his buffalo
But while you're on your way, you'll inevitably pass a picturesque man on a buffalo. Take a photo of him and he'll invite you to hop on for a photo with the buffalo and hat. It's really too good to be true, he'll ask you for money and we thanked him with no more than 20,000 VND ($1.16 CAD) for his tourist trick. Though, I must admit the photos are really cool.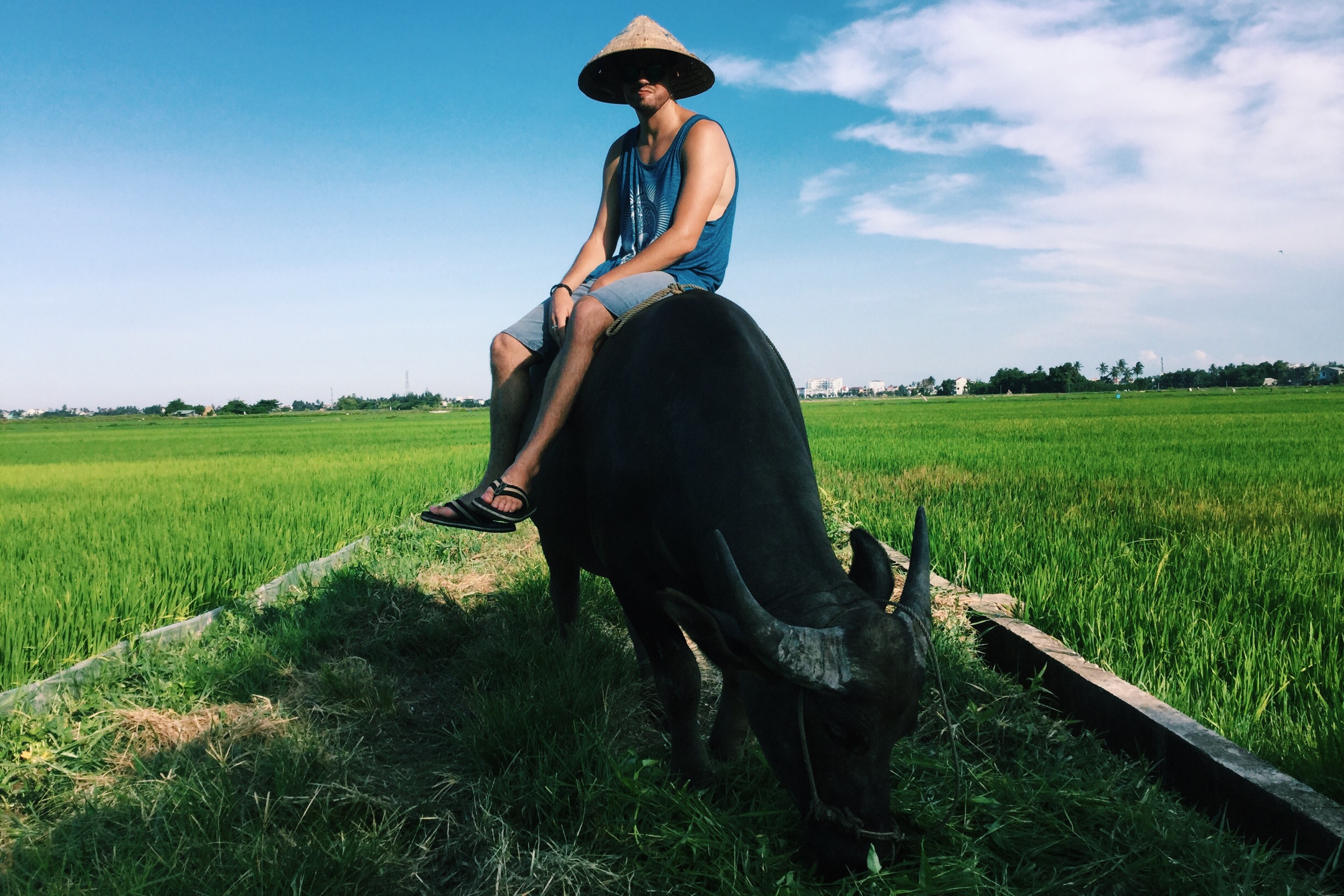 Wander the old town and get clothes tailored.
Vietnam is famous for cheap tailored clothes. But Hoi An especially is the place to check into if you have a special event coming up. It's actually difficult to find a shop that isn't a clothing store in Hoi An. So if that's your thing, I think turn around is quite quick because travellers don't usually stay too long.
---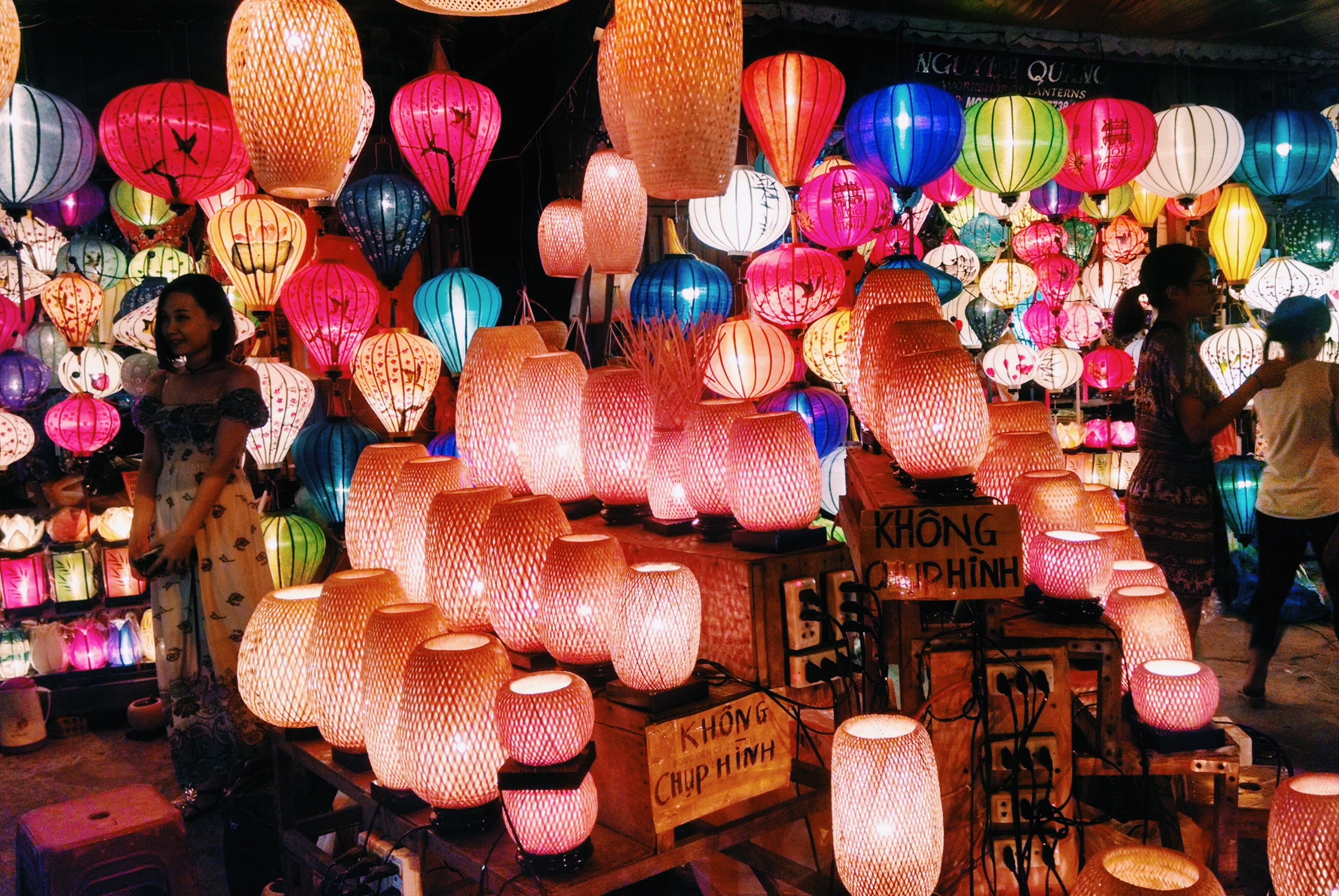 Hoi An is a must-stop along your way through Vietnam. You'll fall in love with its charm and food. It's easy going and a quiet contrast to the bustle of Hanoi or Ho Chi Minh. Do stop by, we loved Hoi An.