Japan is a weird and wonderful place that everyone MUST visit once, or twice, or many times, in their lifetime.
The downside, Japan is hella expensive. But no need your trip to cost an arm and a leg. Here is how we (almost) stuck to our budget during our time in Japan.
1. Rent a bike to see the city.
In Osaka, we rented a bike each for 310 JPY (~$3.50 CAD) from Shin-Osaka (Osaka Station). We kept them all day until we had to return then at 10pm. You get great bang for your buck, as that would be about the same price as a single subway ticket. Bonus, you get to explore deeper through the side streets and neighbourhoods.
Tip: Bring your passport / ID as it'll be required to rent the bike!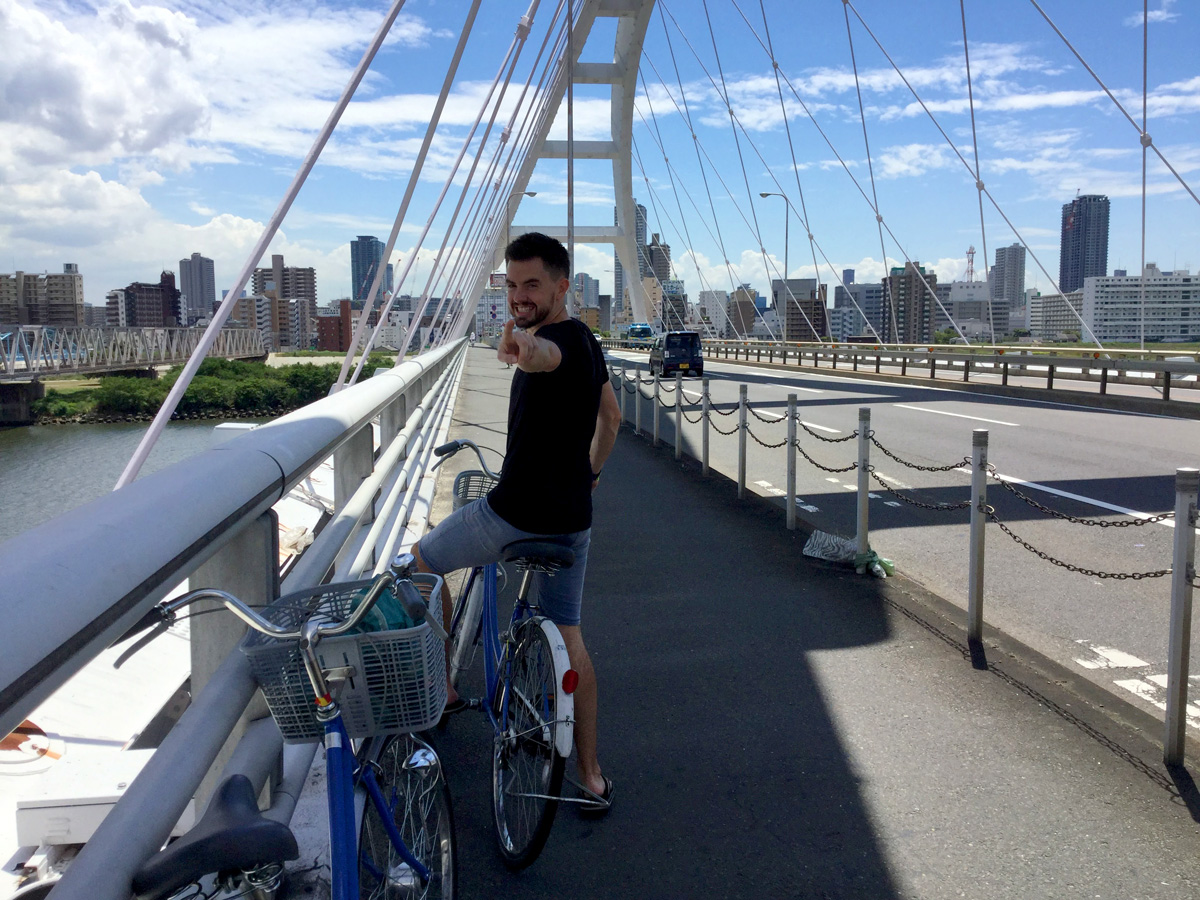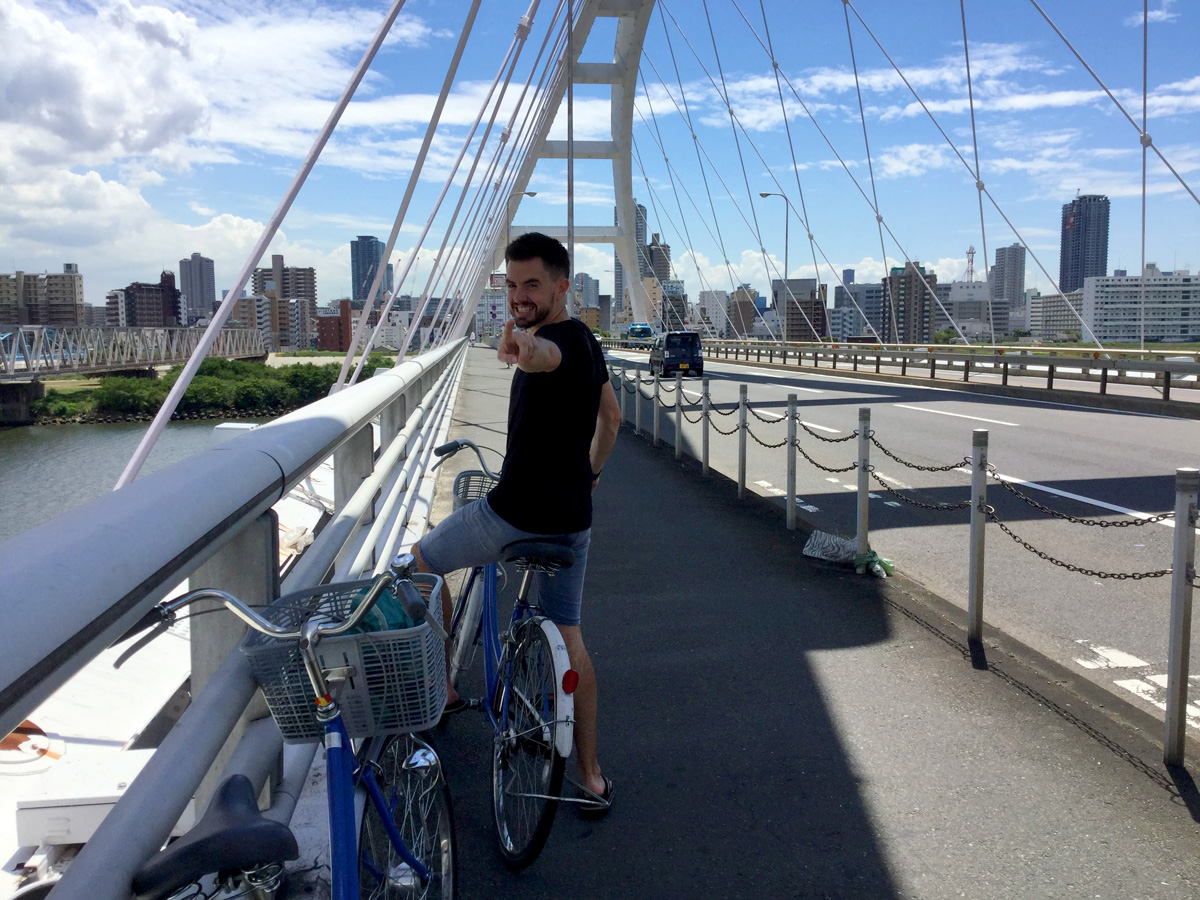 2. Hitchhike.
People wince in fear as soon as they hear the word, but have nothing to fear. Japan was the first place that we hitchhiked because we had heard good things about hitchhiking in Japan through the backpacker grapevine. Japan is one of the safest countries to hitchhike.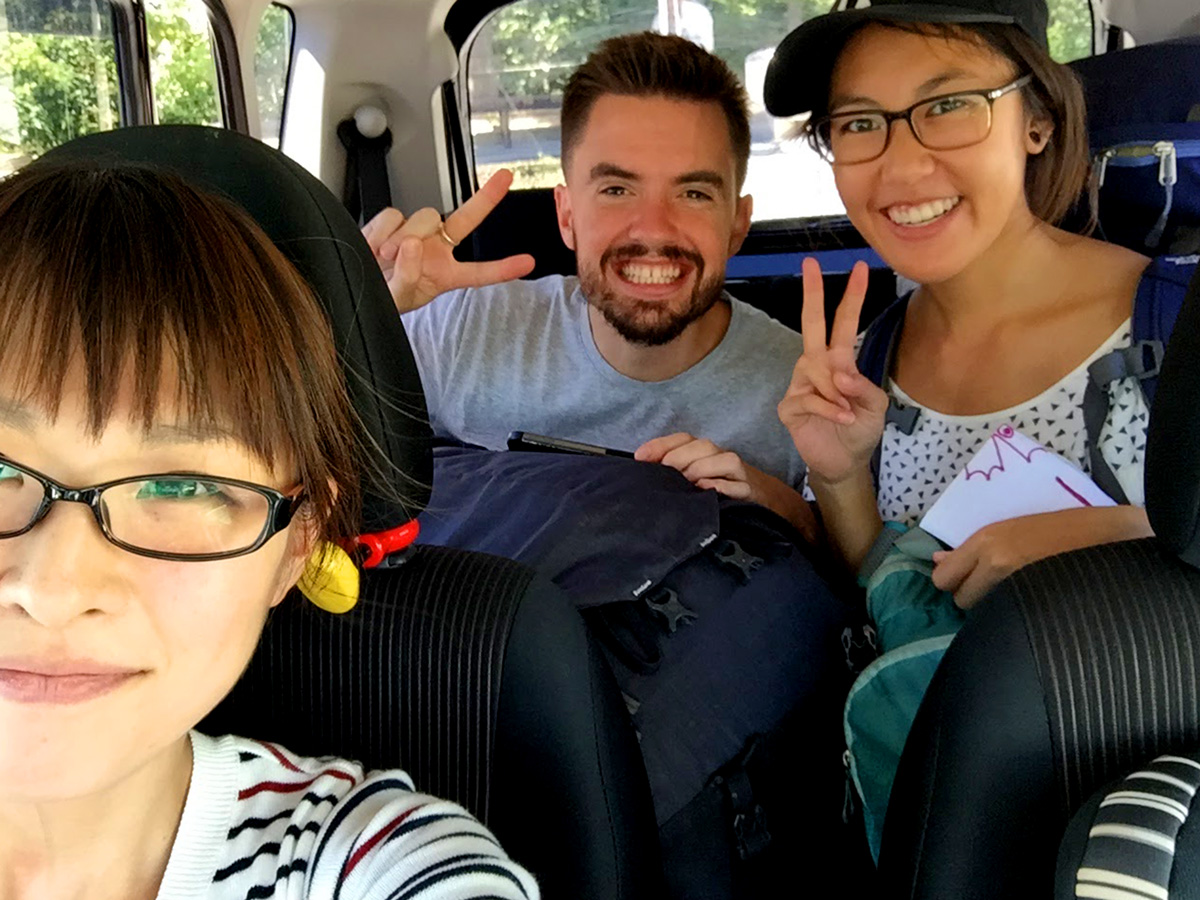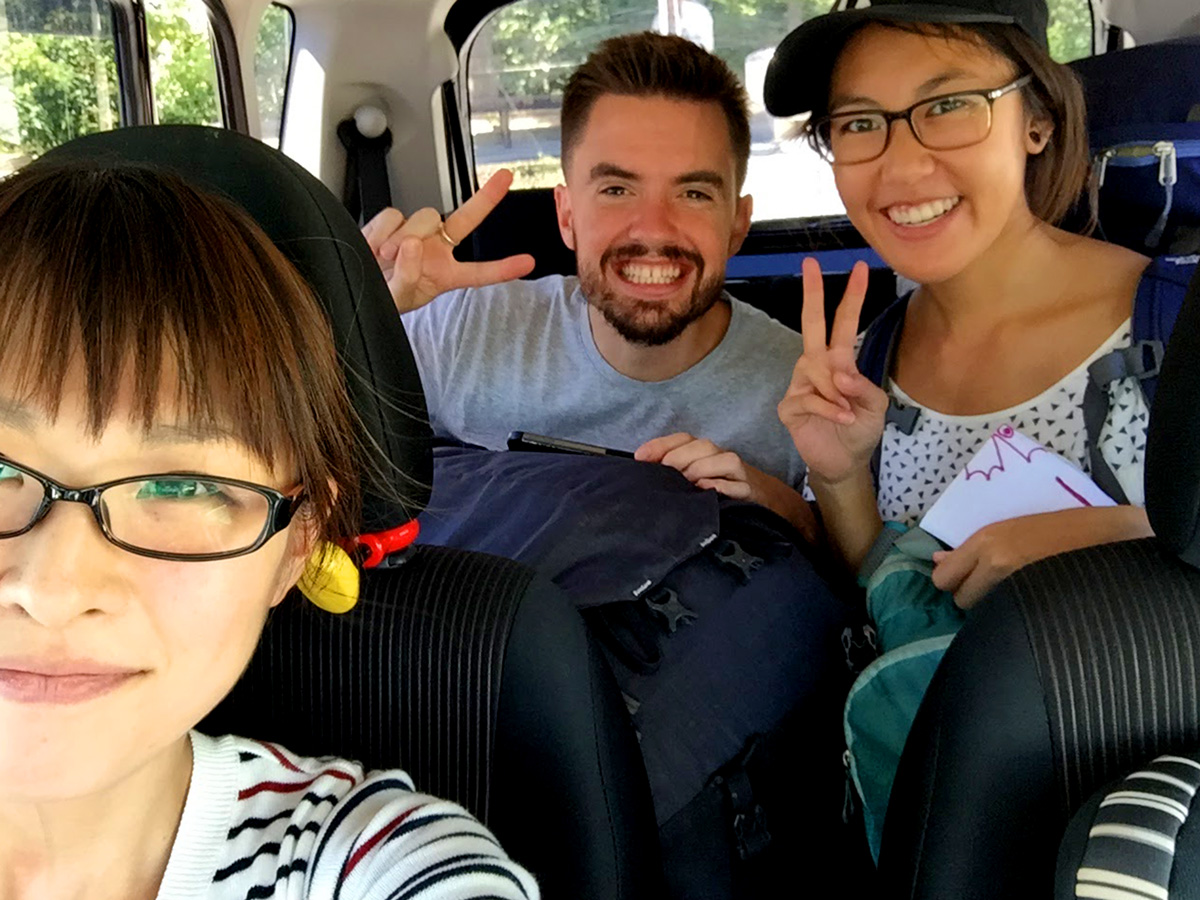 We hitchhiked from Kobe to Hiroshima, a 6 hour drive. It saved us around $100 CAD (~$50 each for a train ticket)!! We couldn't have done it without the help of our amazing couch surfing host, Jens, who helped us write a sign in Japanese that we used to communicate. We also got lucky and met some amazing Japanese locals, especially our driver — who insisted treating us to lunch as well.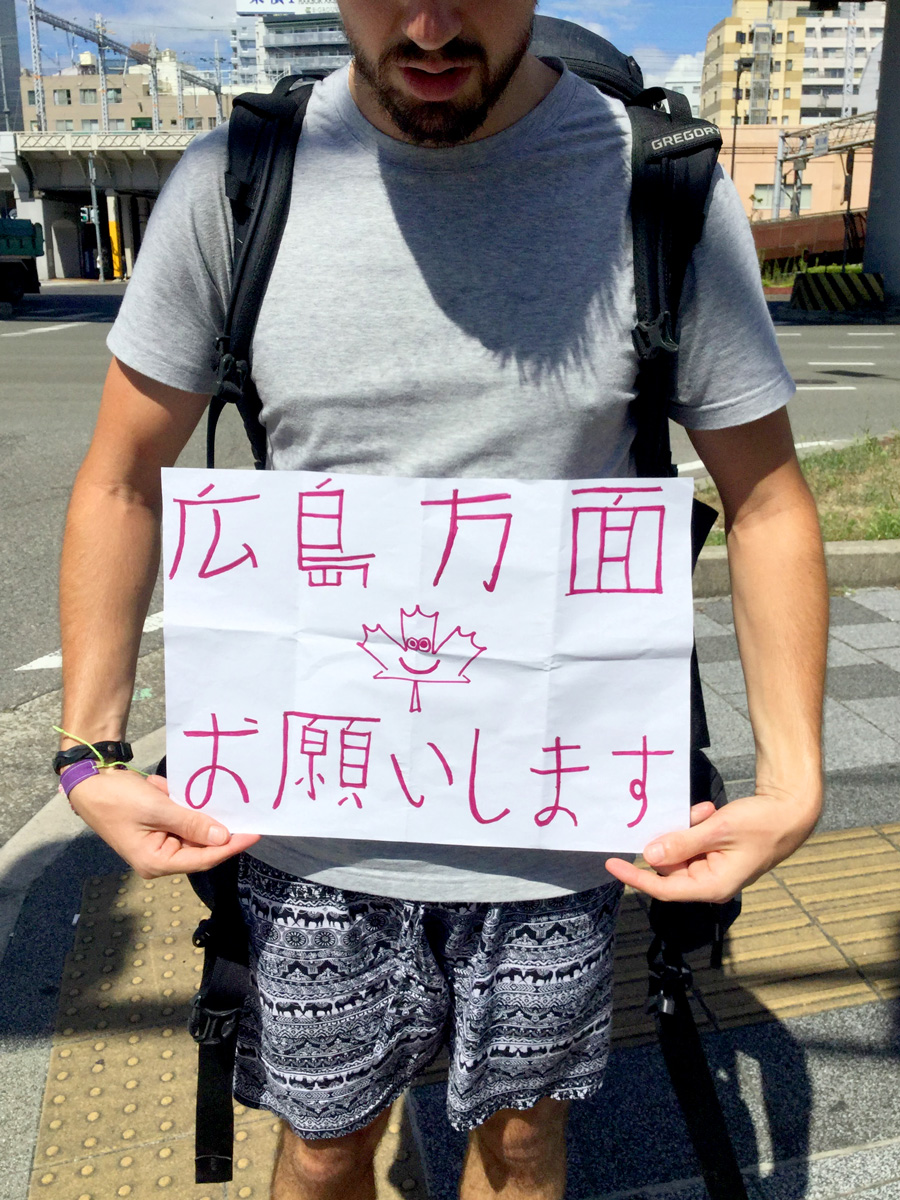 3. Couch surf.
If you know us by now, you'll know that we are huge advocates of Couchsurfing as a platform and concept. Again, don't knock it until you try it. Accommodation can be really expensive in Japan because space is a hot commodity. Even a single hostel bed will cost you on average $27 cad per person per night.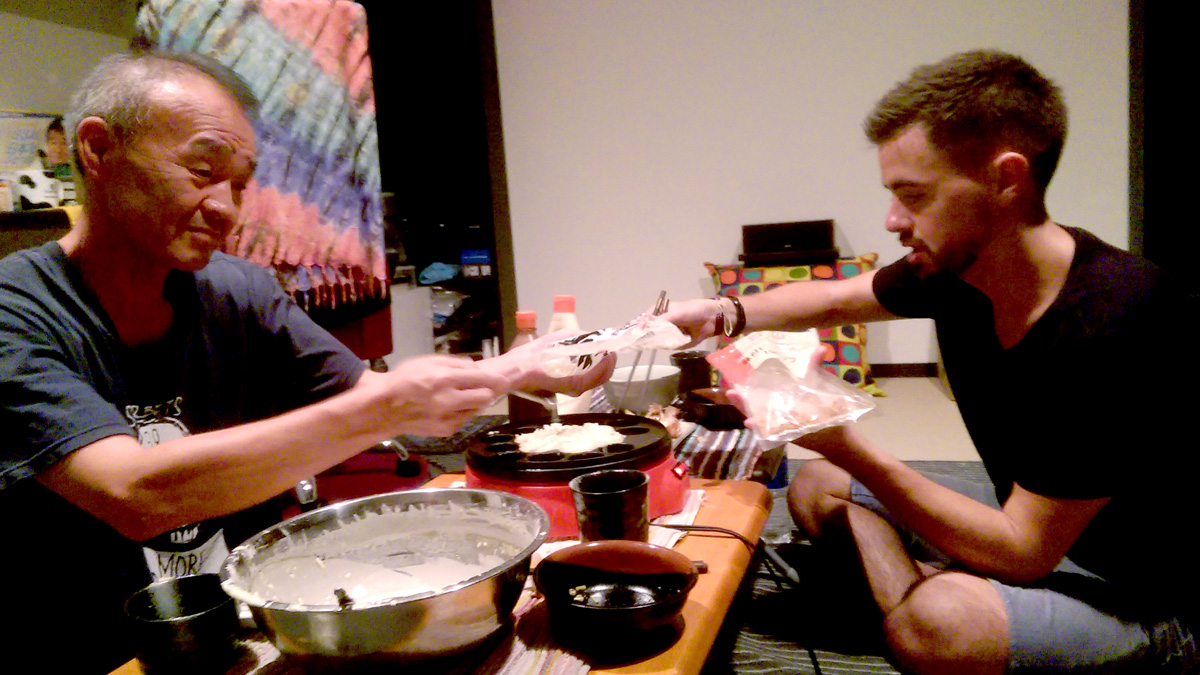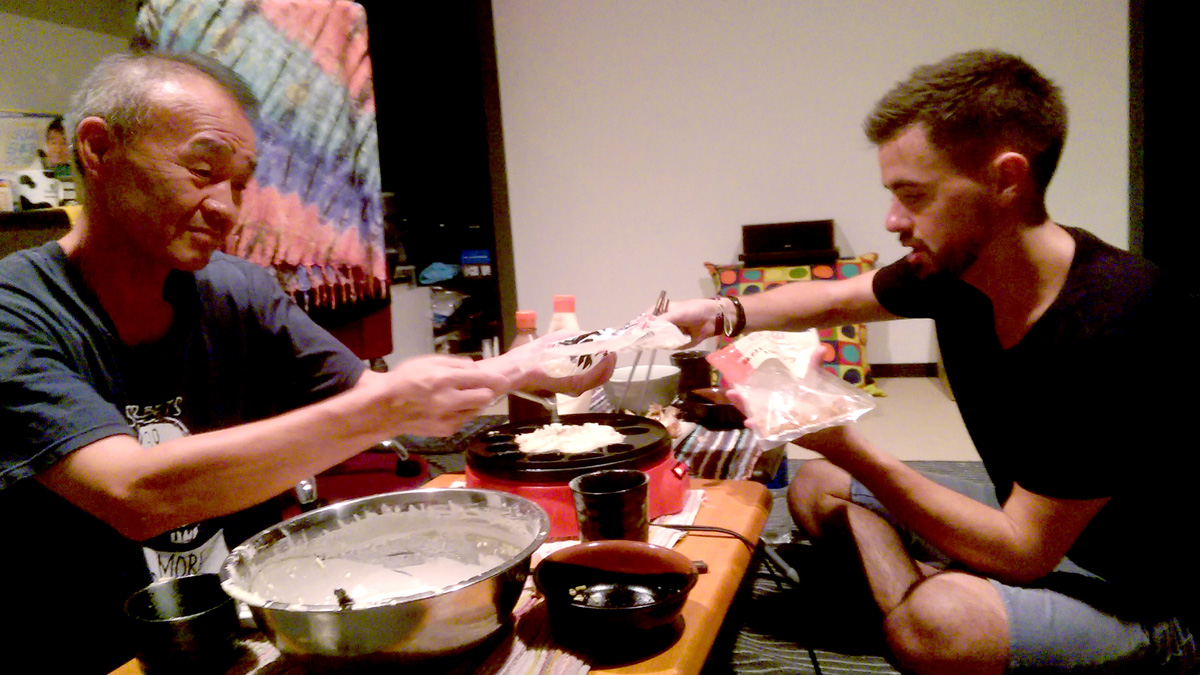 We have had nothing but amazing experiences Couchsurfing in Japan. People are extremely kind. We stayed with hosts for about 60% of our time in Japan and have some amazing experiences and new friends to show for it.
Related: Couch Surfing – How To Sleep For Free And Make Local Friends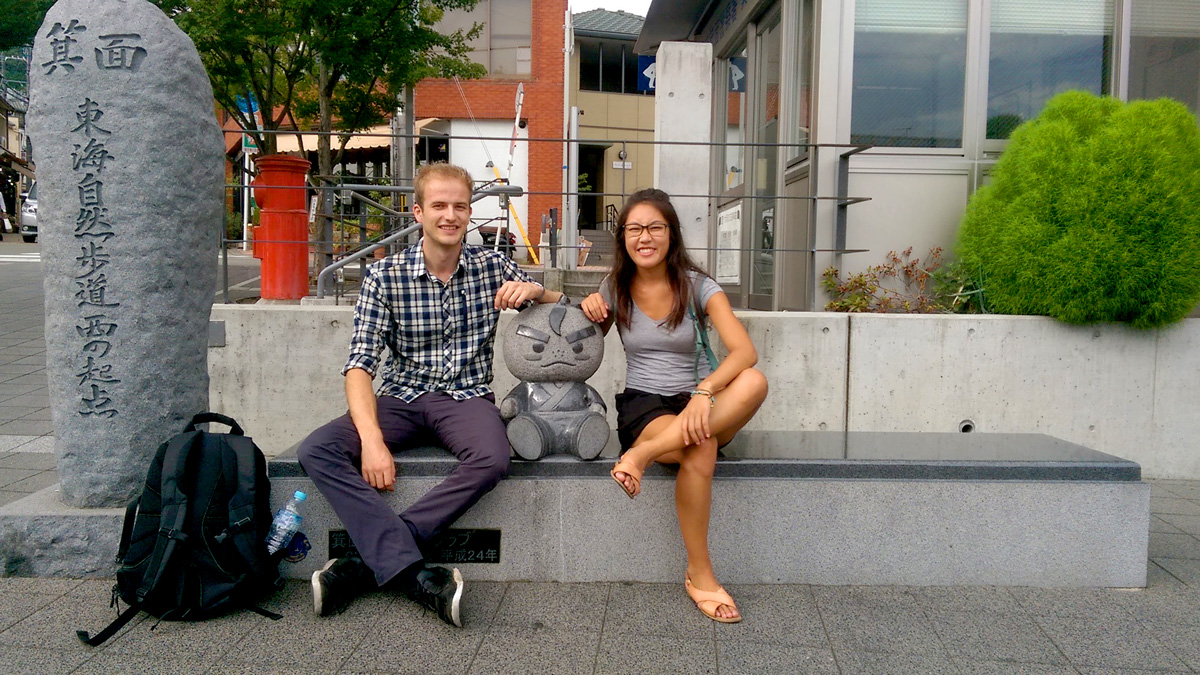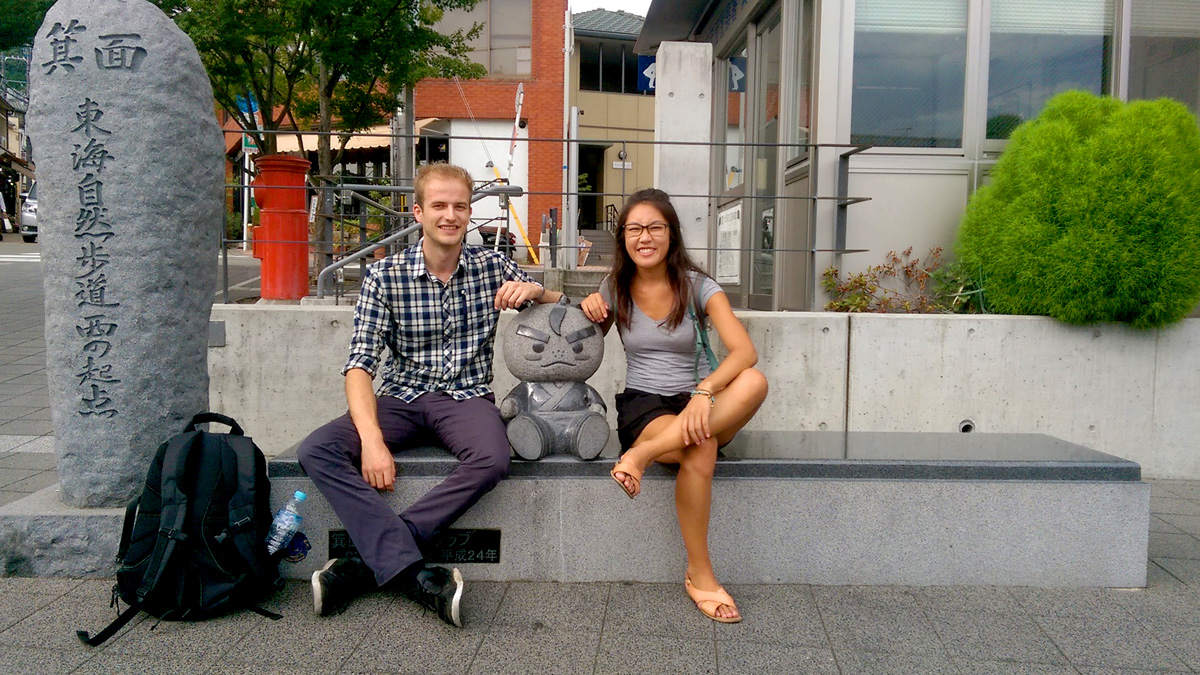 4. Eat Udon.
Udon noodles are pretty much the cheapest, quickest, and yummest option there is for a fresh and hot meal. Luckily there are chains and restaurants at just about every block. You can get a bowl of hot noodles and soup for about 300 – 500 JPY (~$3.50–6 CAD). A chain that you'll see everywhere is called Hanamaru and you'll recognize it with a orange flower logo, but there are other shops all over. Just point to what you want and enjoy whatever you get.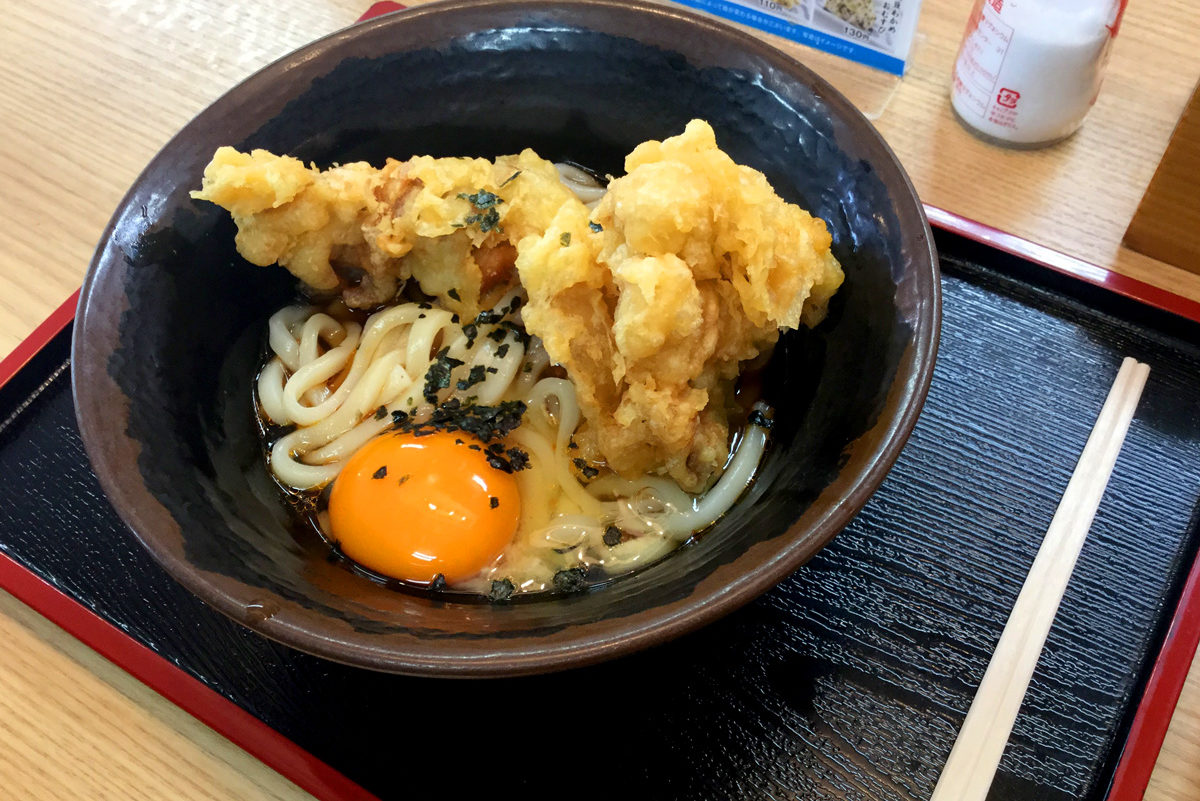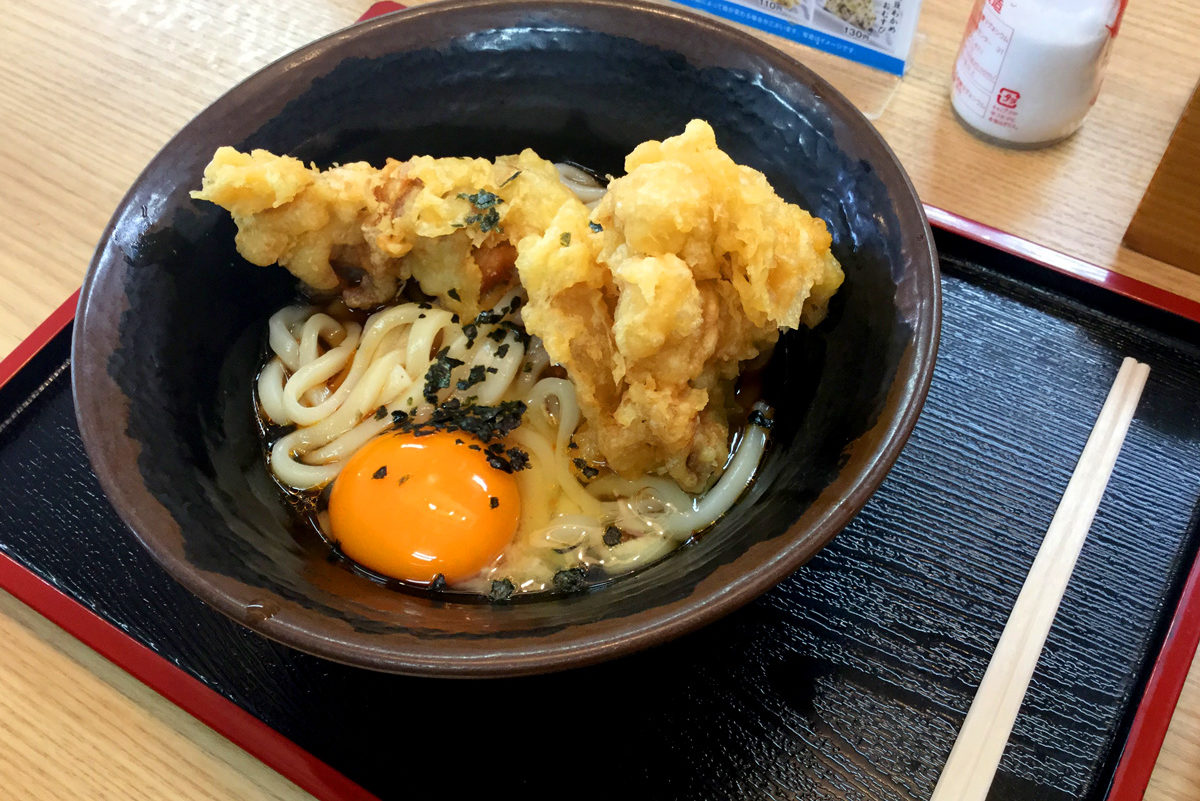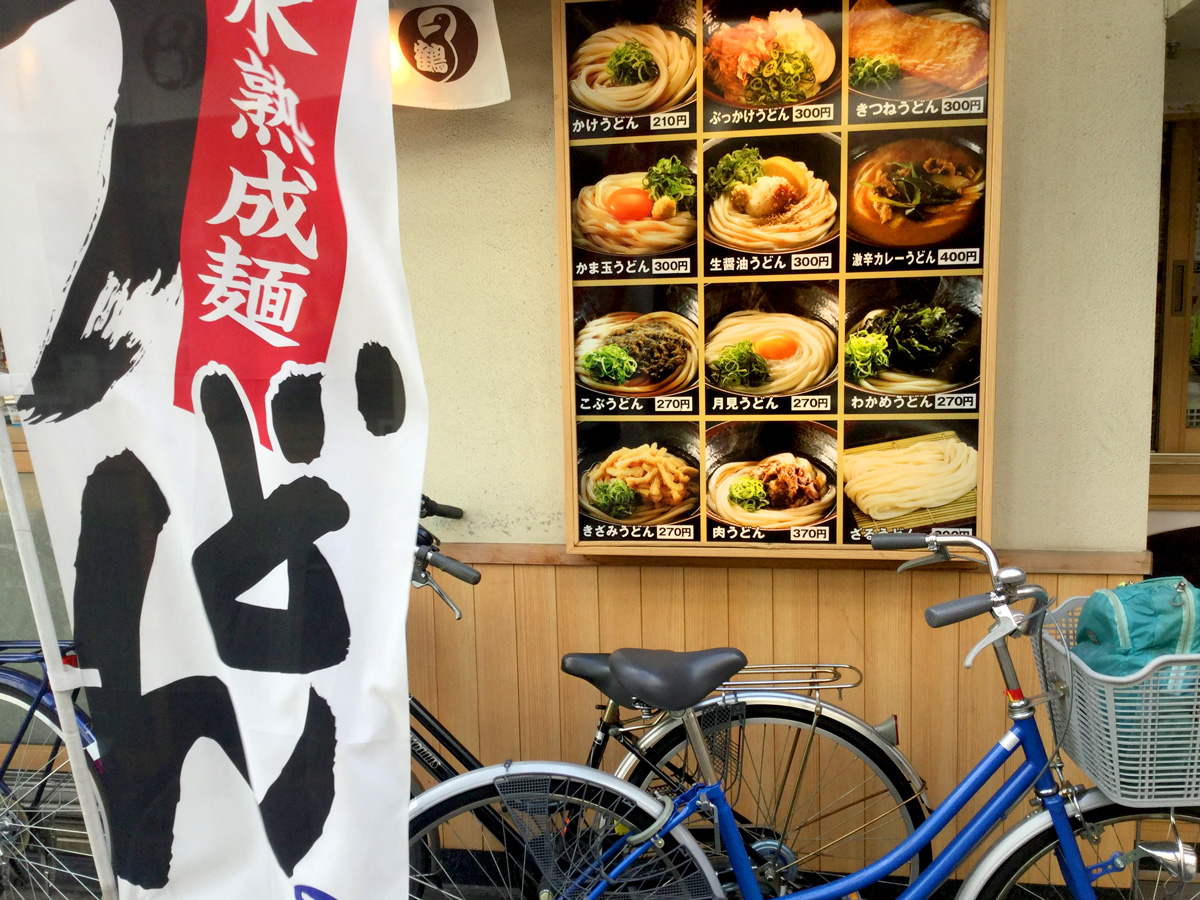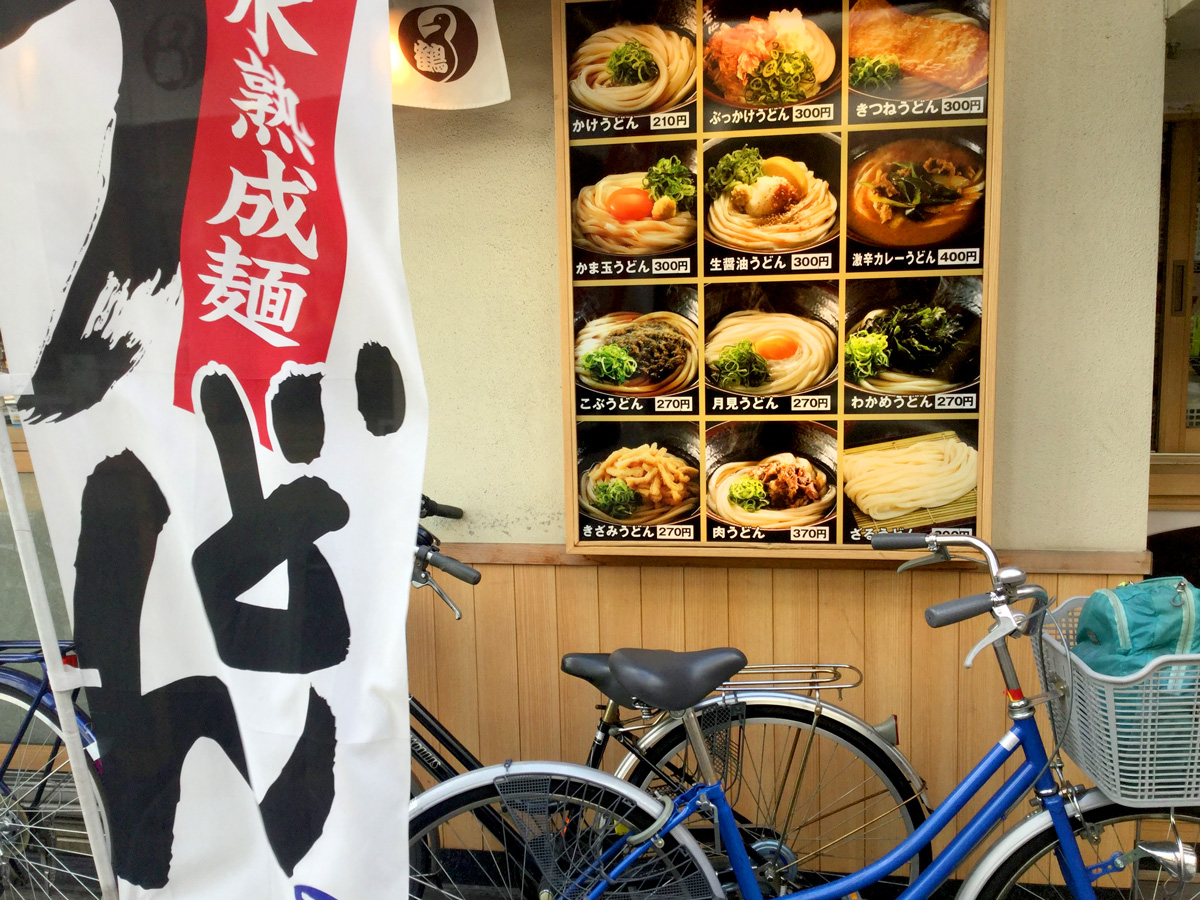 5. Eat at super markets & and take advantage of end of day discount food.
♫ Doo do do do do doo, do do do do doo ♫ If you recognized that as the Family Mart jingle, gold stars for you. We spend way too much time in Family Marts or 711. But it is the best place to get a cheap, semi-decent quick meal, especially if you're on the go. We often stocked up on Onigiri (rice balls) because they are cheap, quick to eat, and portable.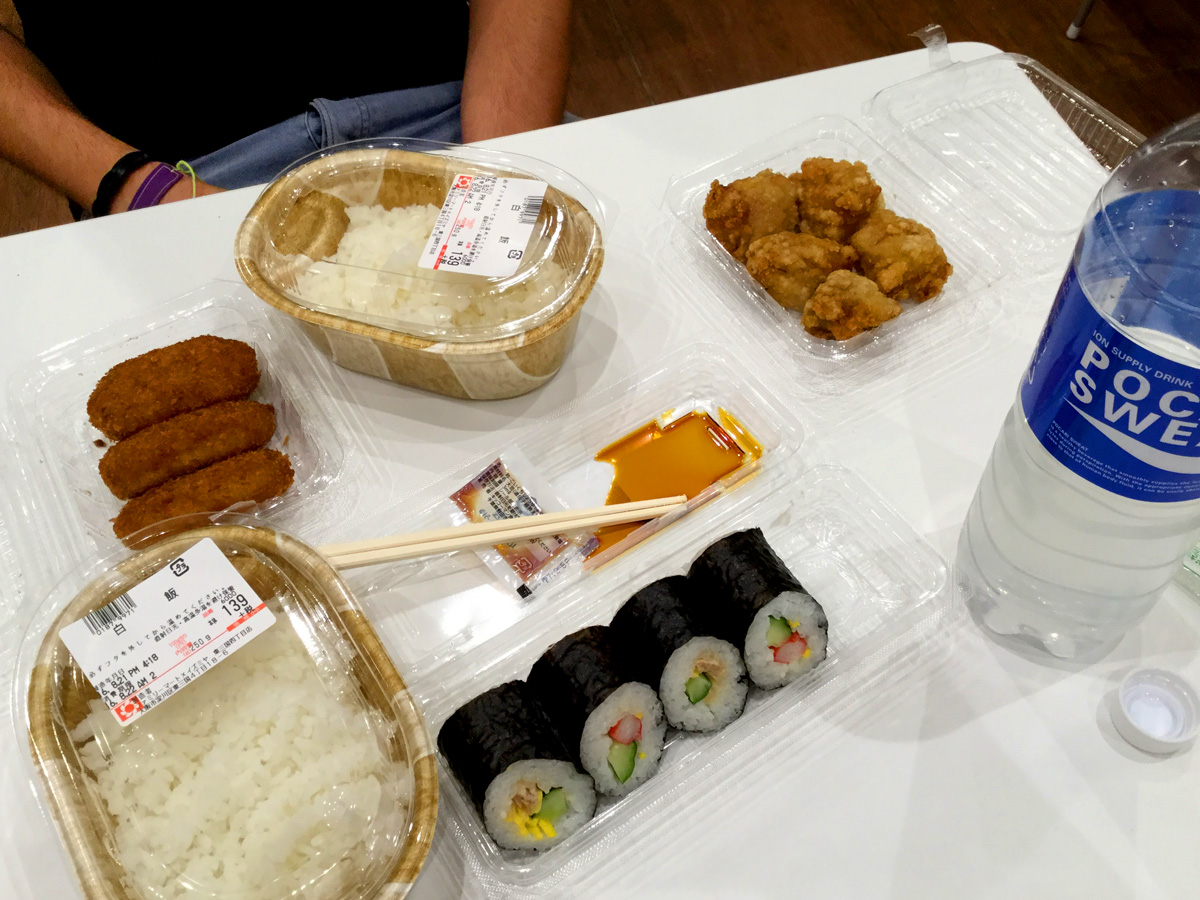 A good idea is to check out a supermarket or convenience store after 6 or 7 pm for end of the day mark downs to grab for breakfast the next day, or a late night meal.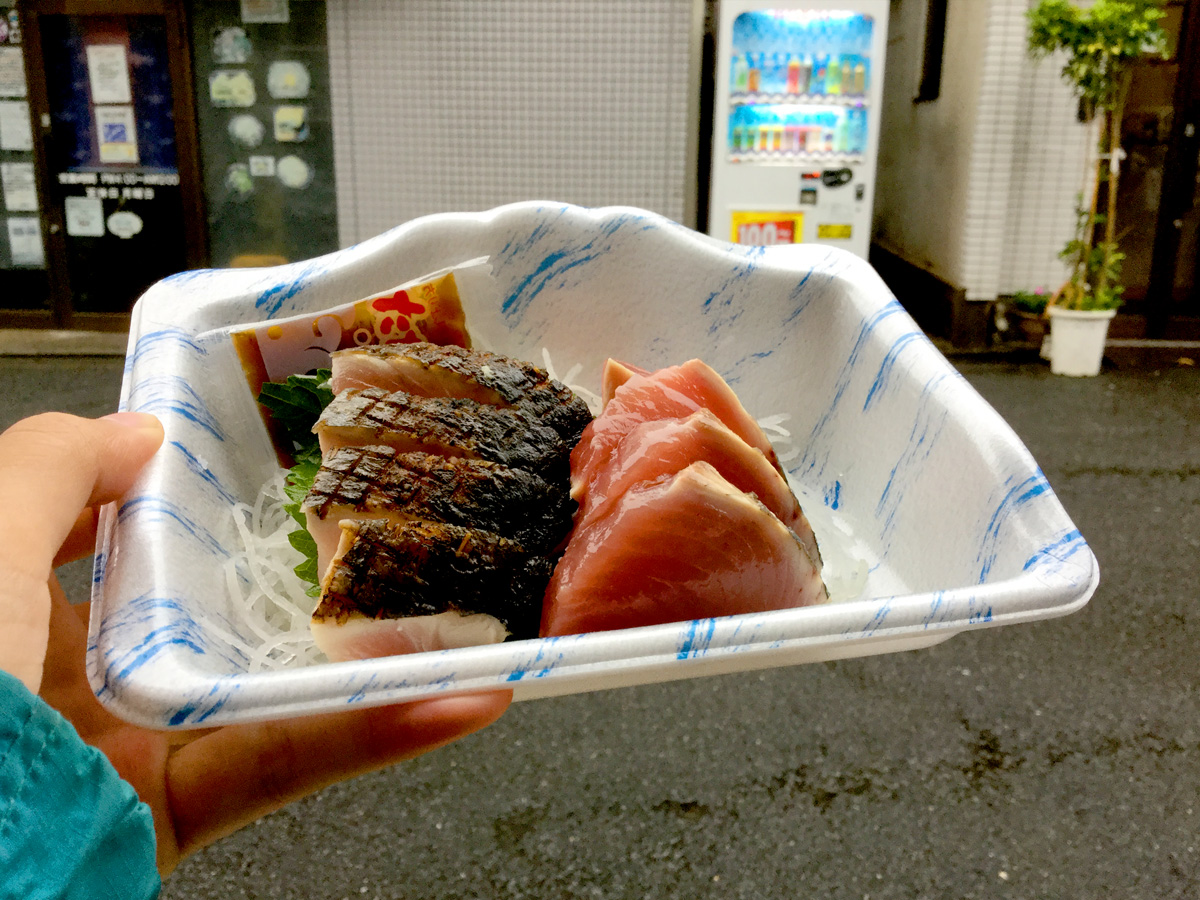 6. Splurge on lunch time meals.
If there is something you just absolutely must eat while in Japan, like fresh sushi, or Kobe beef, or Michelin star ramen, it'll be better value if you go for lunch, rather than dinner.
We just had to have Kobe beef in Kobe, so we went to place called Steakland and shared a lunch time meal deal which cost us about 3500 JPY ($40 CAD). If we were to go to the same place for dinner, we would have been paying upwards of 5400 JPY ($62 CAD) for essentially the same experience. Kobe beef is totally life changing btw (coming from a former vegetarian).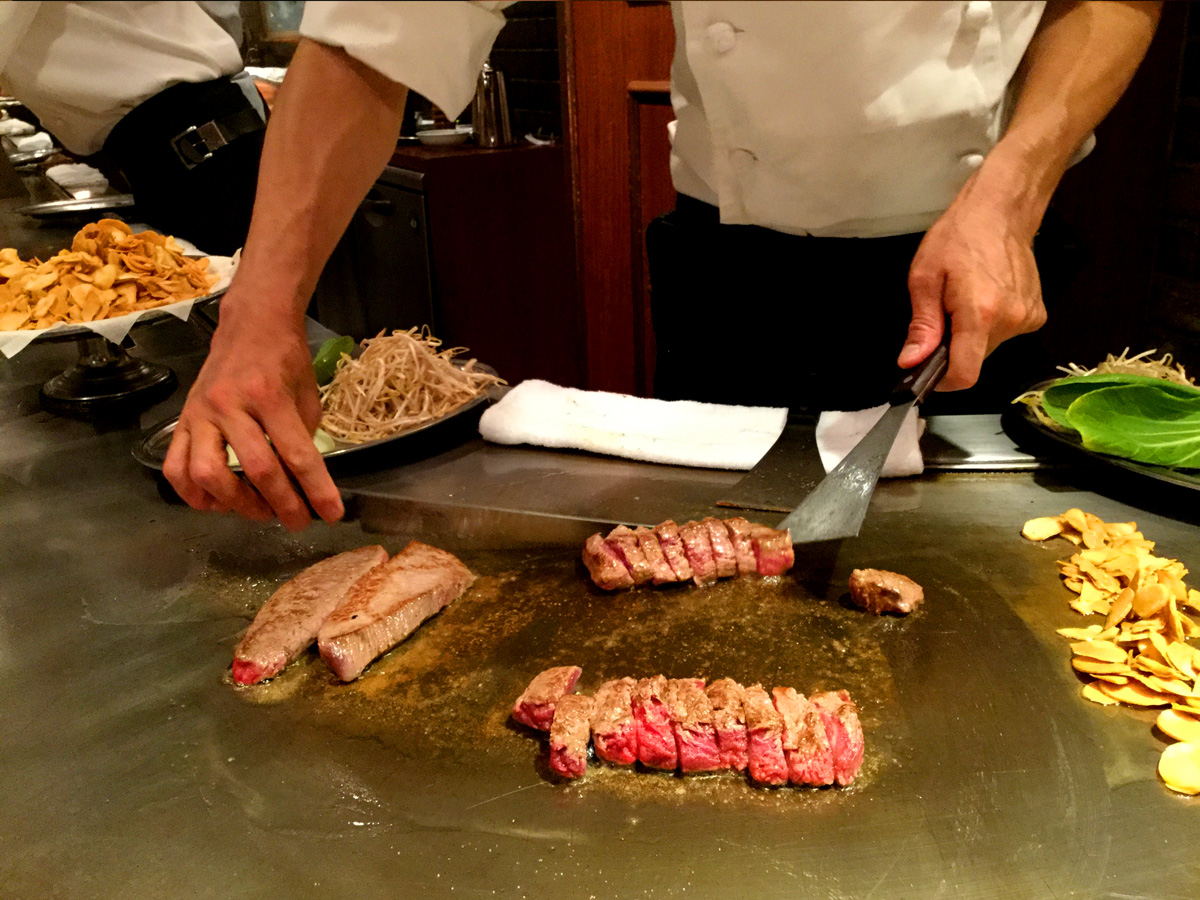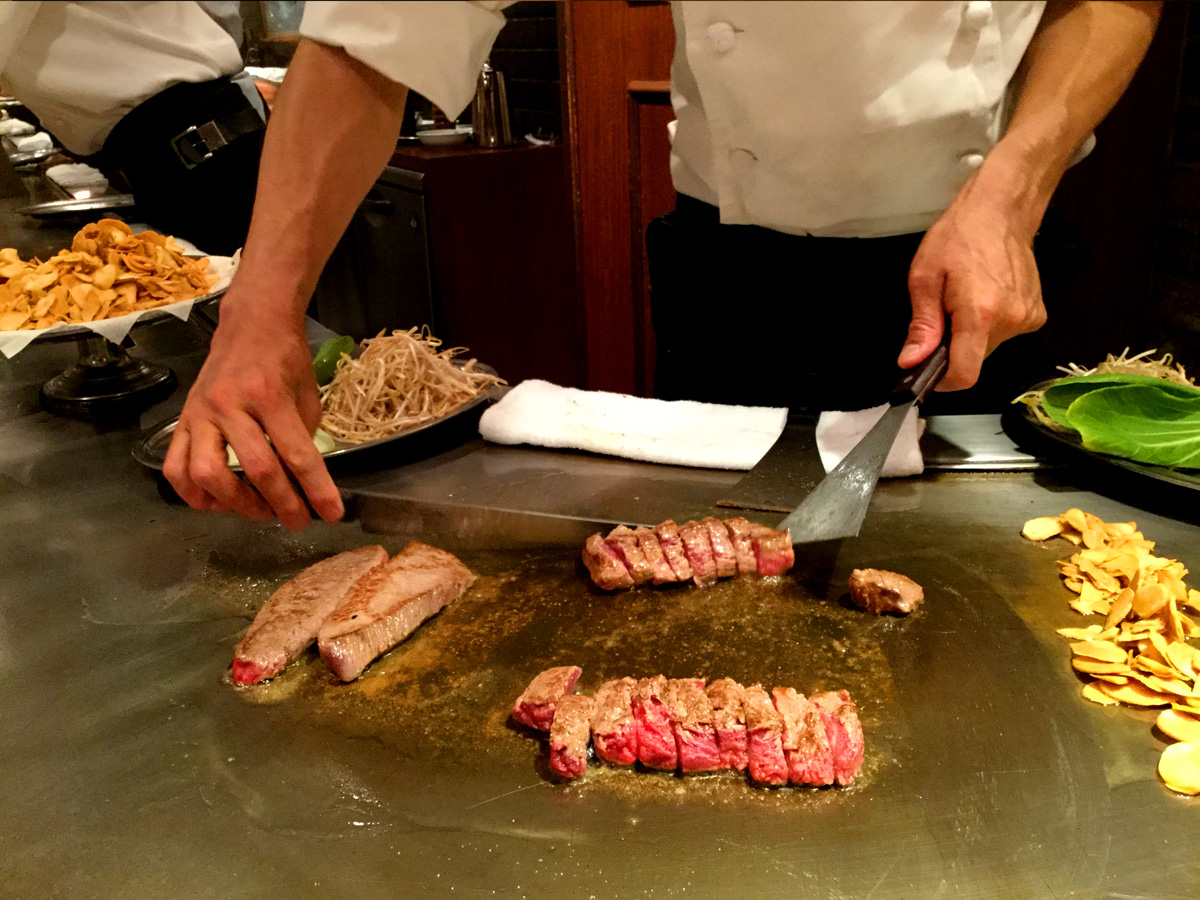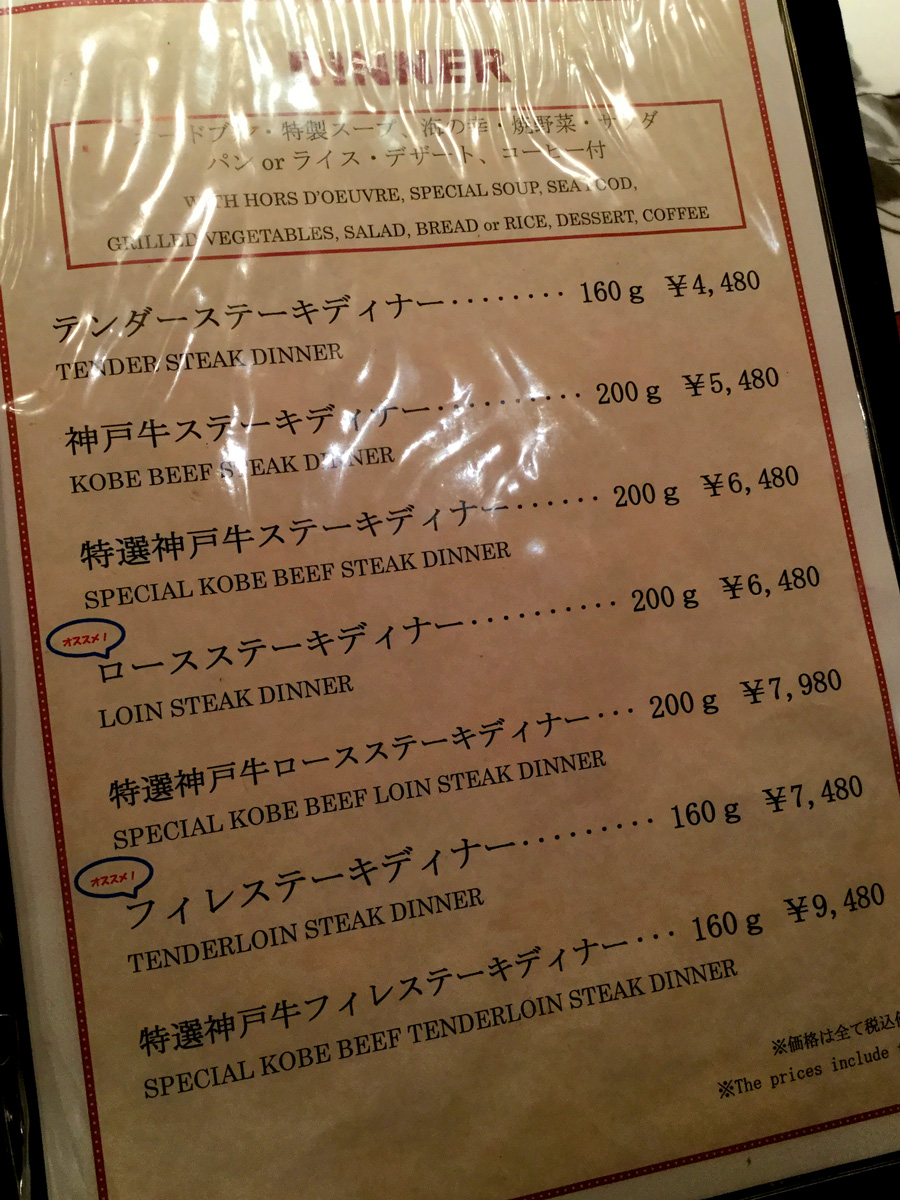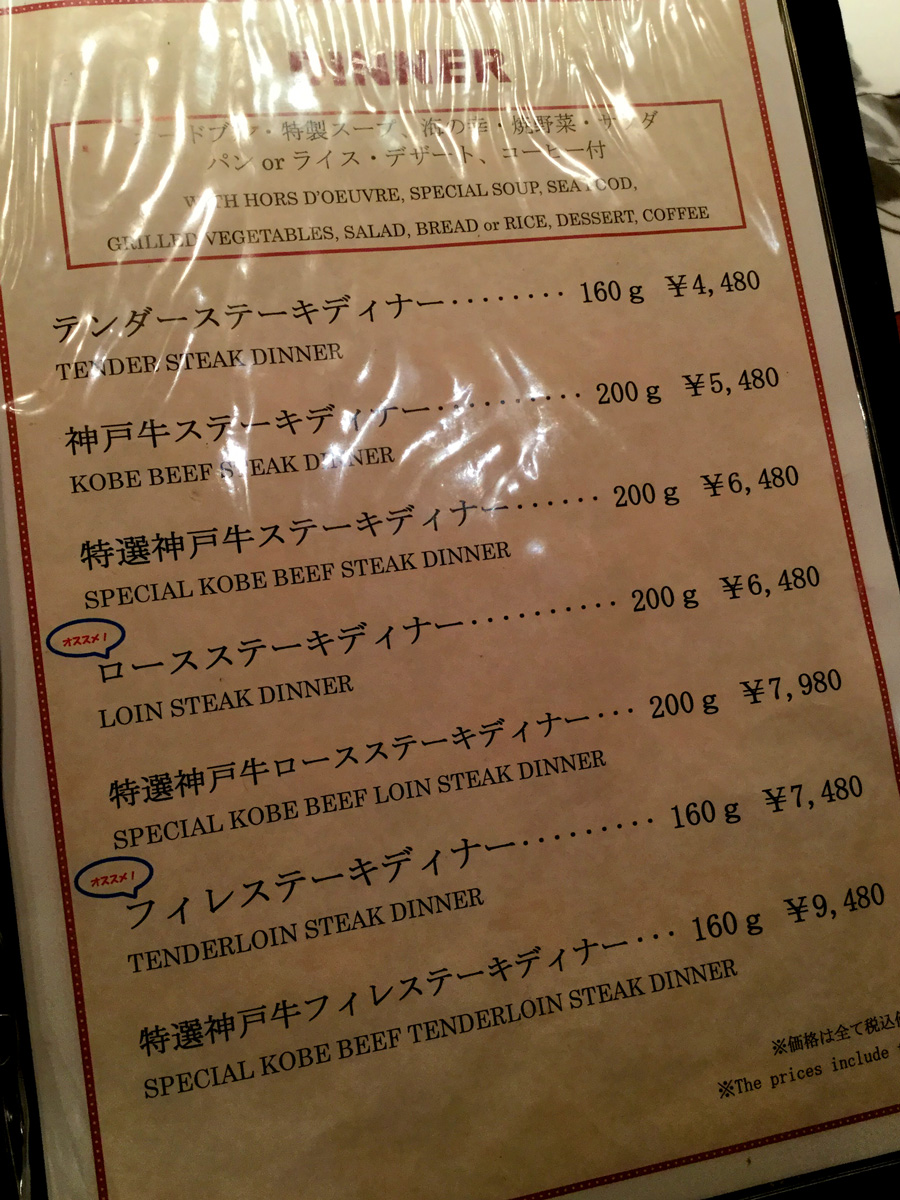 Bonus: Get a free massage!
We were browsing though a department store one day in Hiroshima and came though the massage chair section of the store. Nearly all 16 (or so) chairs were filled with men in dress shirts, who had seem to just finished work, shoes off relaxing. Some of them were even asleep. Obviously we wanted a free 45 minute massage as well. And obviously this is the place to do it.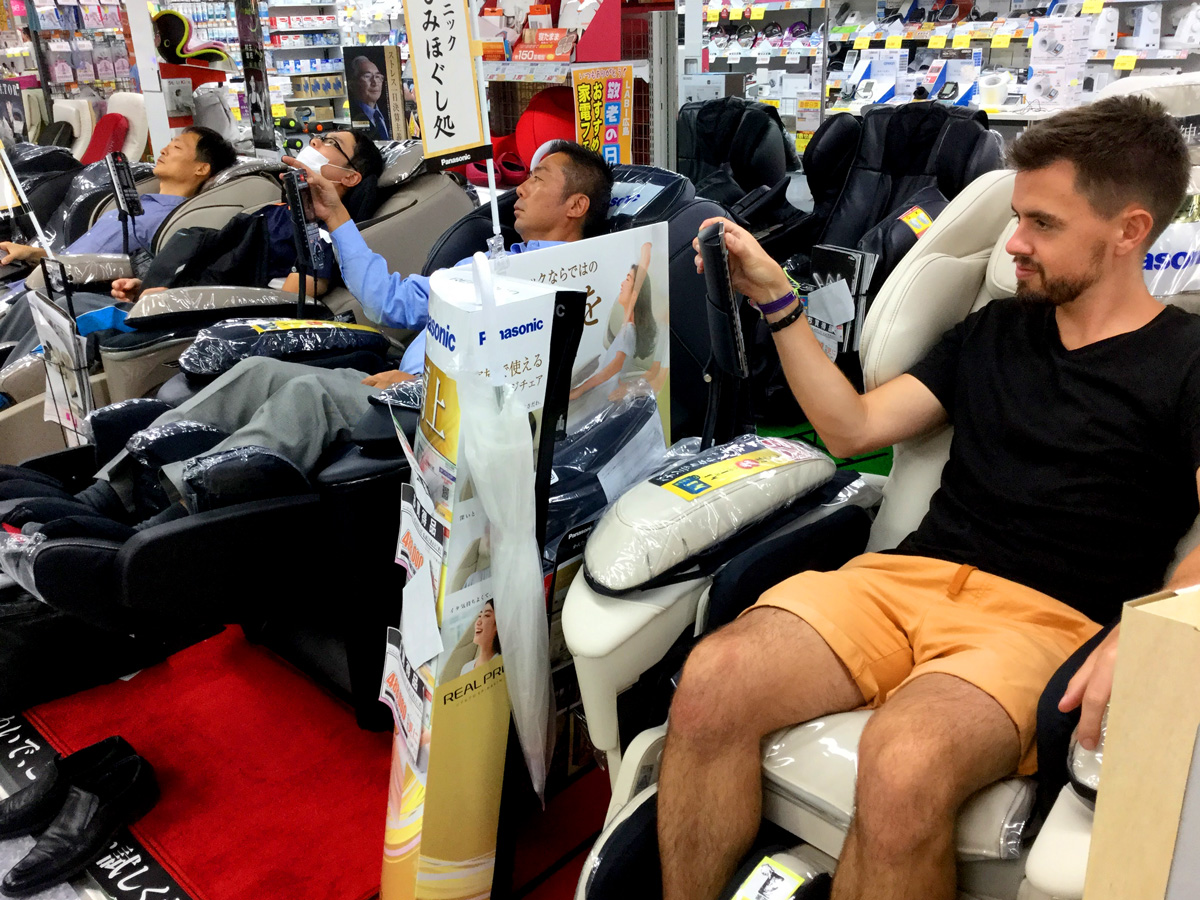 ---
Japan is probably on every travellers' bucket list and it doesn't have to cost you your first new born and blood of a virgin just to have a good time.
What did you do in Japan? What were your painful spurges? How did you stick to your budget? We've love to know!