When we did research online about the best ways to make the day trip from Kandy to Sigiriya, we were surprised that there isn't any solid info on a trip that so many people make. Some people wrote that it'll take 2 hours by bus, some just 1, we were told in person it takes 5-6 hours one day by train. Nothing adds up. How long does it actually take to travel from Kandy to Sigiriya? And how on earth do I get there?
Here is how we traveled from Kandy to Sigiriya in one day.
Note: We were traveling in off season during mid-June. There is no one fool proof way because I'm sure buses change and, I mean, it's Sri Lanka we are talking about.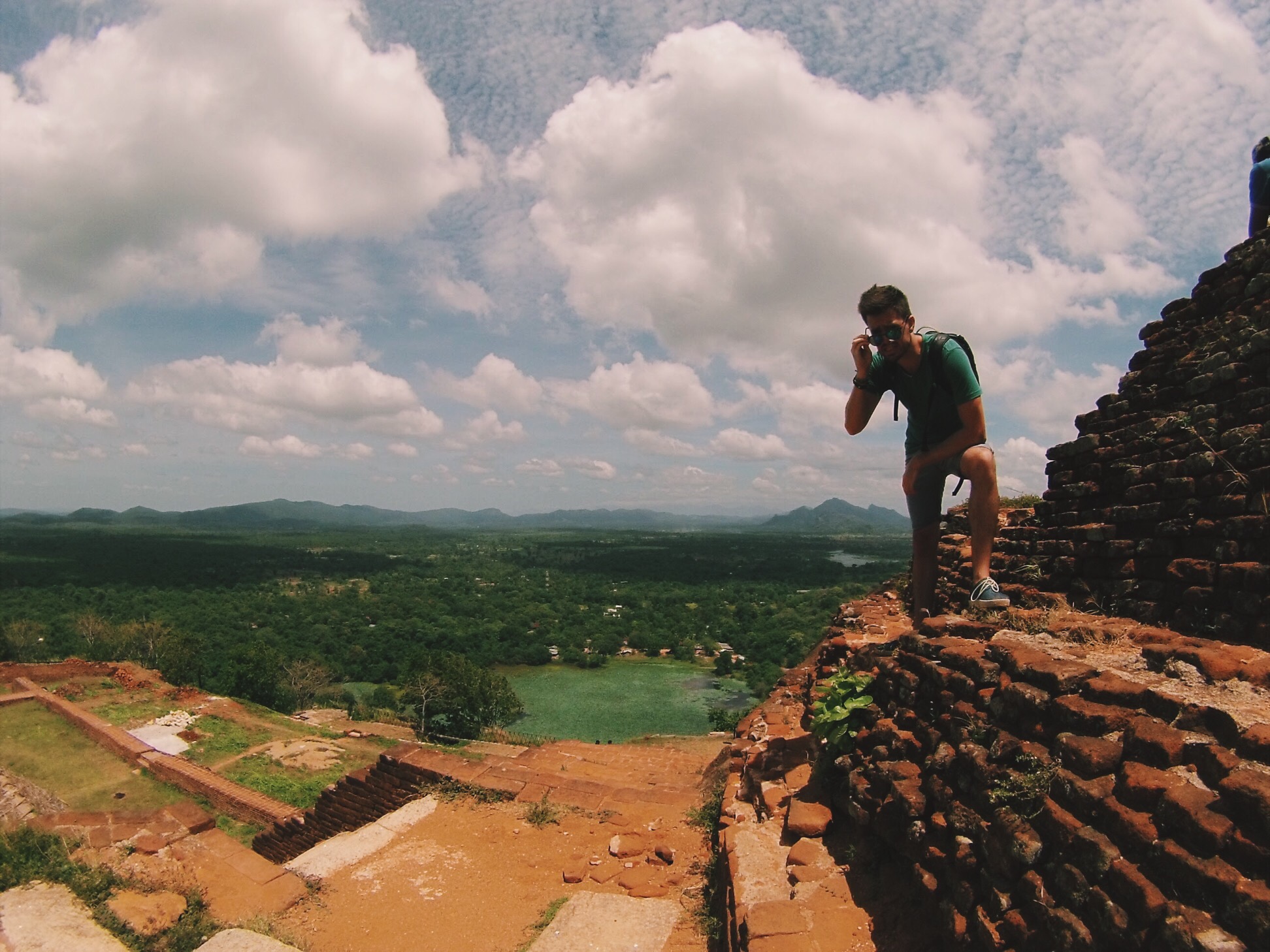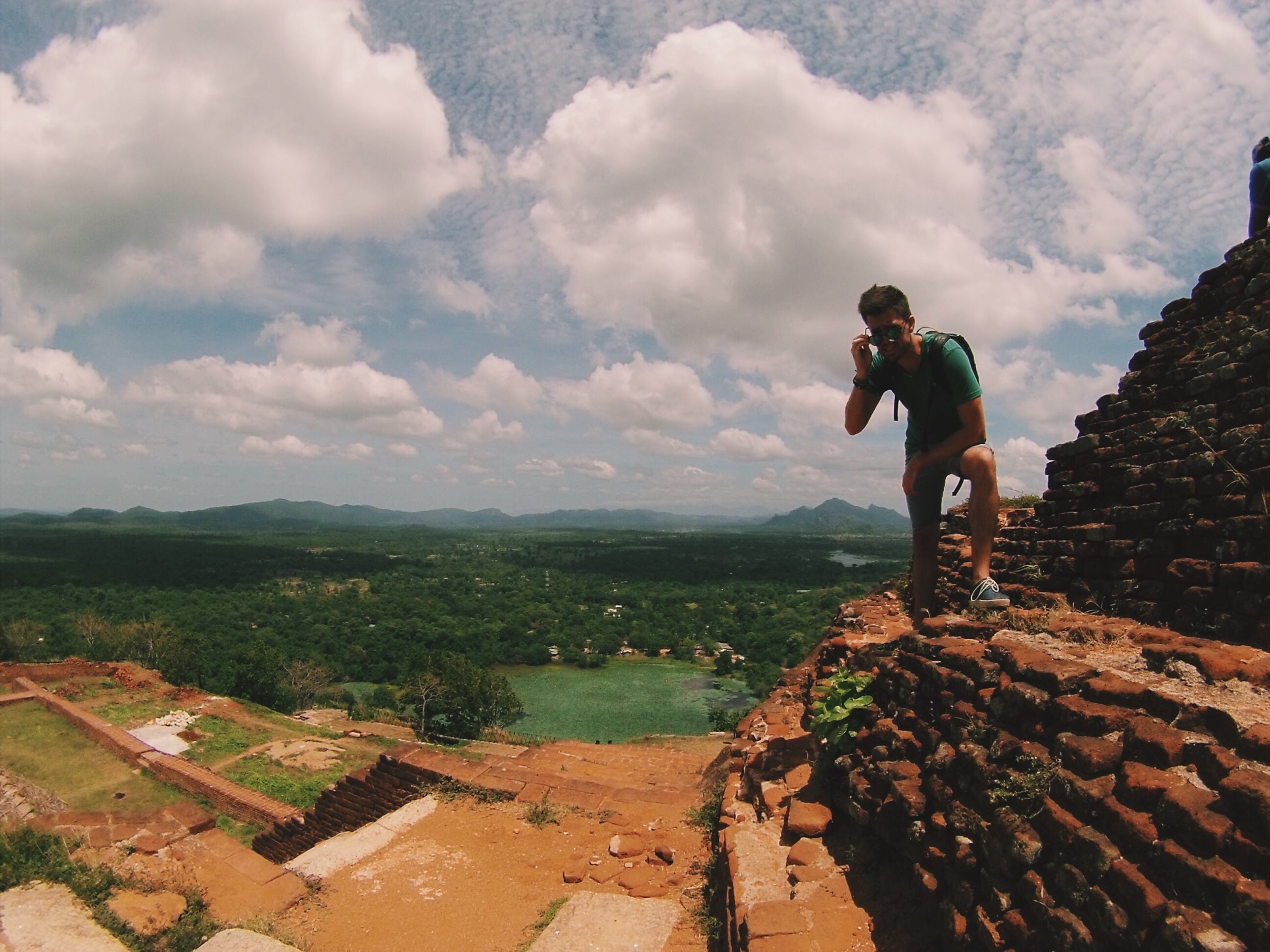 1. Wake up early and get yourself to the bus station in Kandy before 7:30am.
We got up at 6:30 just to play it safe and went to find the bus station. I should use the term bus station lightly because it is just a spot that buses seem to congregate. There are actually a few bus congregation spots in Kandy, all close together, somewhat near the train station. We headed to one and started asking around "Sigiriya?" And we were lead to the "main" bus station just past the train station where we eventually found the right bus after asking everyone along the way.
2. Ride the bus to Dambulla for about 2.5 hours.
We got on a direct bus to Sigiriya from Kandy that left at 7:30. That means we did not need to switch buses at Dambulla. The direct bus cost is 116 rupees each (~$1 CAD). You may need to switch buses, in that case, ask around for "Sigiriya?" And you'll be pointed to the right bus, it is a small station.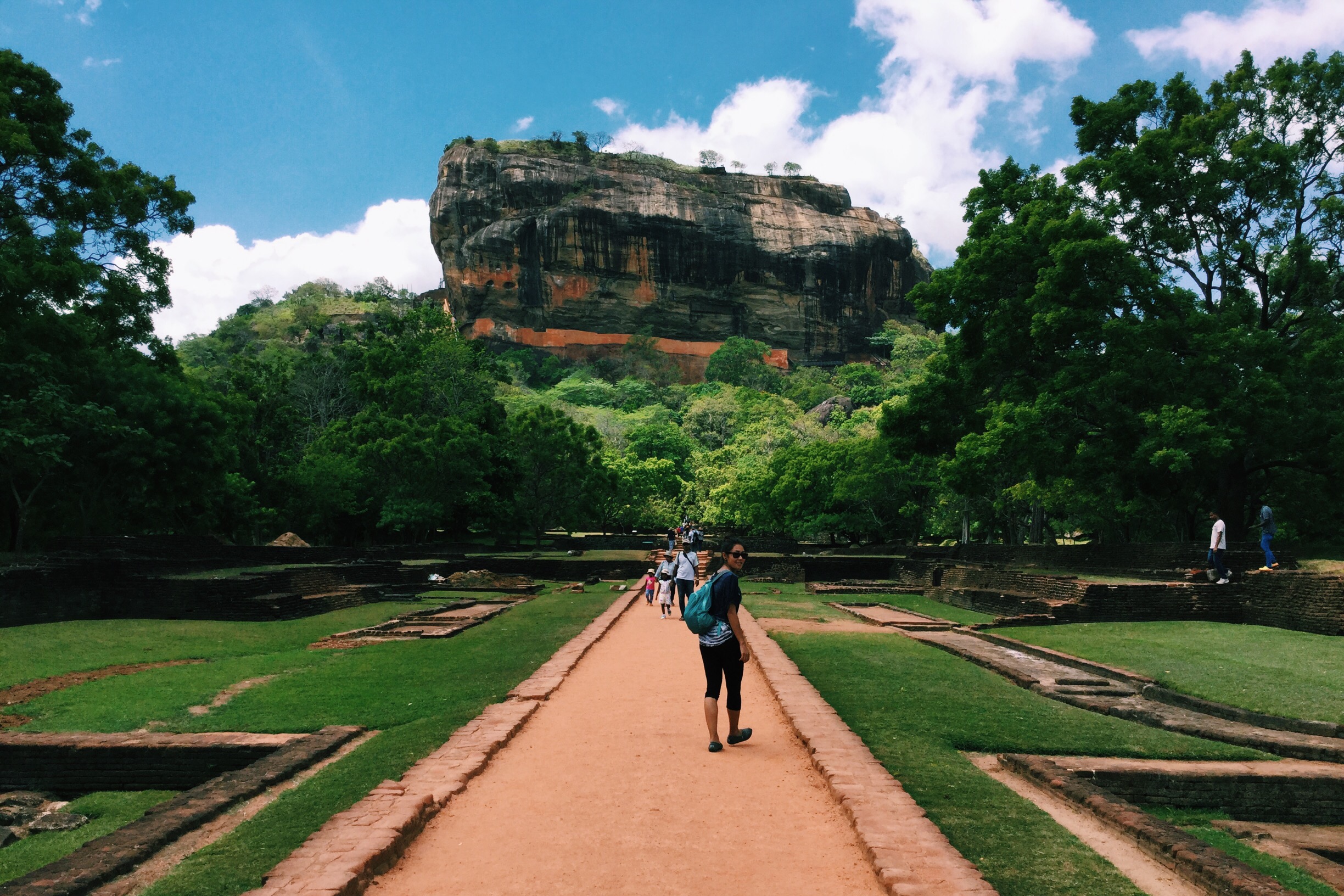 3. Ride the bus about 30 from Dambulla to Sigiriya.
Straight forward enough? The bus will drop you off at the exit of the park. We arrived about 10:45 am.
4. BUY WATER from the shops down the road!
If you didn't bring your own water, MAKE SURE YOU BUY SOME. I don't know why but there aren't any vendors in the park selling drinks. It'll be a long hot day so make sure you have enough water. Whatever you think you need, get double. There are only large barrel dispensers labeled "drinking water" in the park, but I really wouldn't trust that…

5. Walk around to the entrance and pay way too much for a ticket.
Foreign entrance fee costs the blood of a calf, a tiger's tooth, and your first new born son (4260 LKR or ~$37 CAD). And when they say half, they mean half people, you know, children.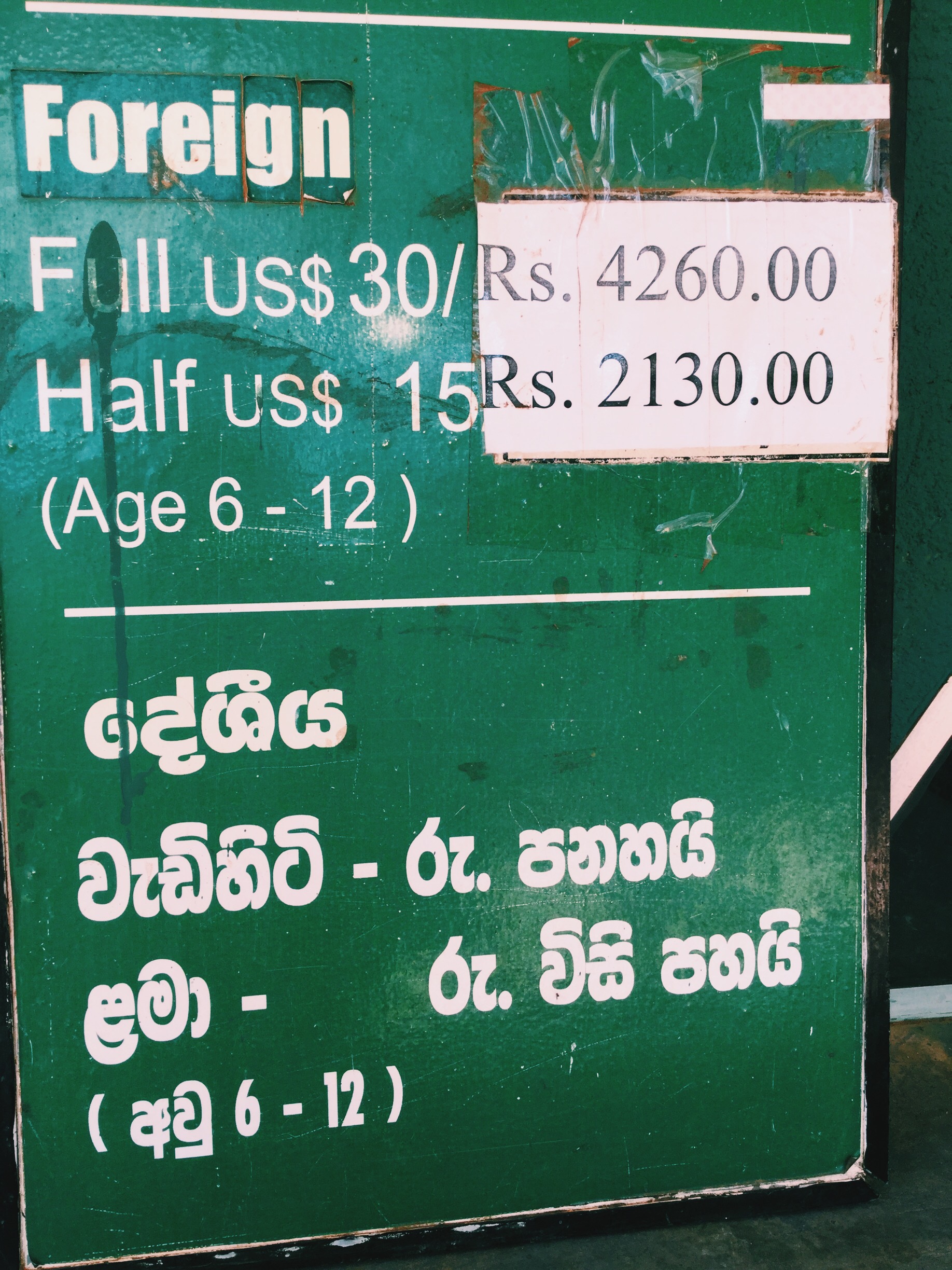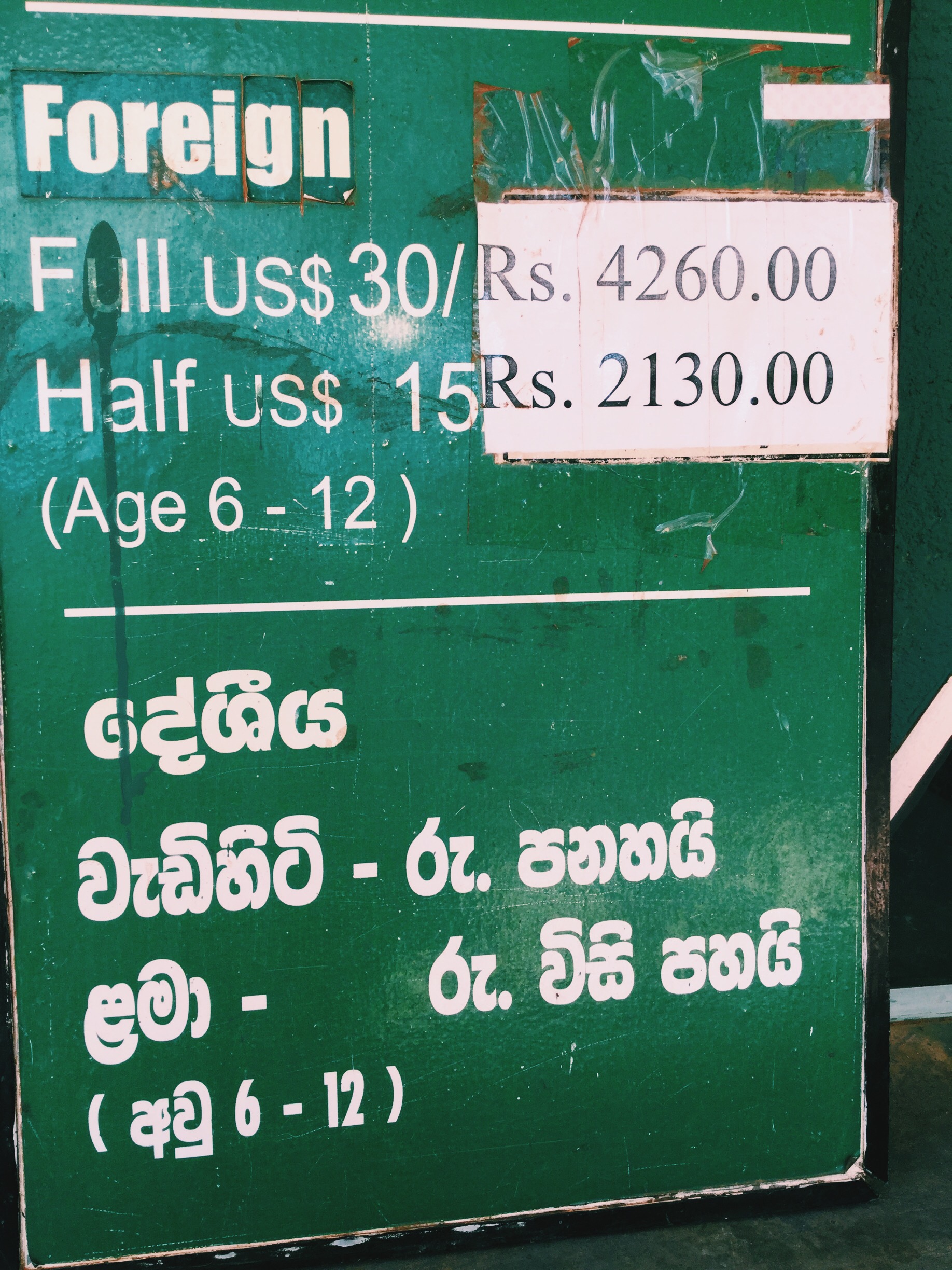 6. Spend enough time in the park to get your money's worth.
Honestly we think bloggers and people we have talked to underrate how cool Sigiriya is. It's a mysterious place that is endlessly fascinating. And the view from the top exceeded our expectations. More than just climbing to the top, we spend time exploring the surrounding caves and ruins, as well as learning about the history at the well-maintained museum. Only drawback is that I'll say the staff is overall rude and unfriendly, at least in our experience. Is it worth the price? We think that's the wrong question. It's definitely worth he visit, and the price remains unjust. We spend a whopping 4 hours in the park.
Though if this sight is too boring for you there are many more things to spend time doing in Sri Lanka.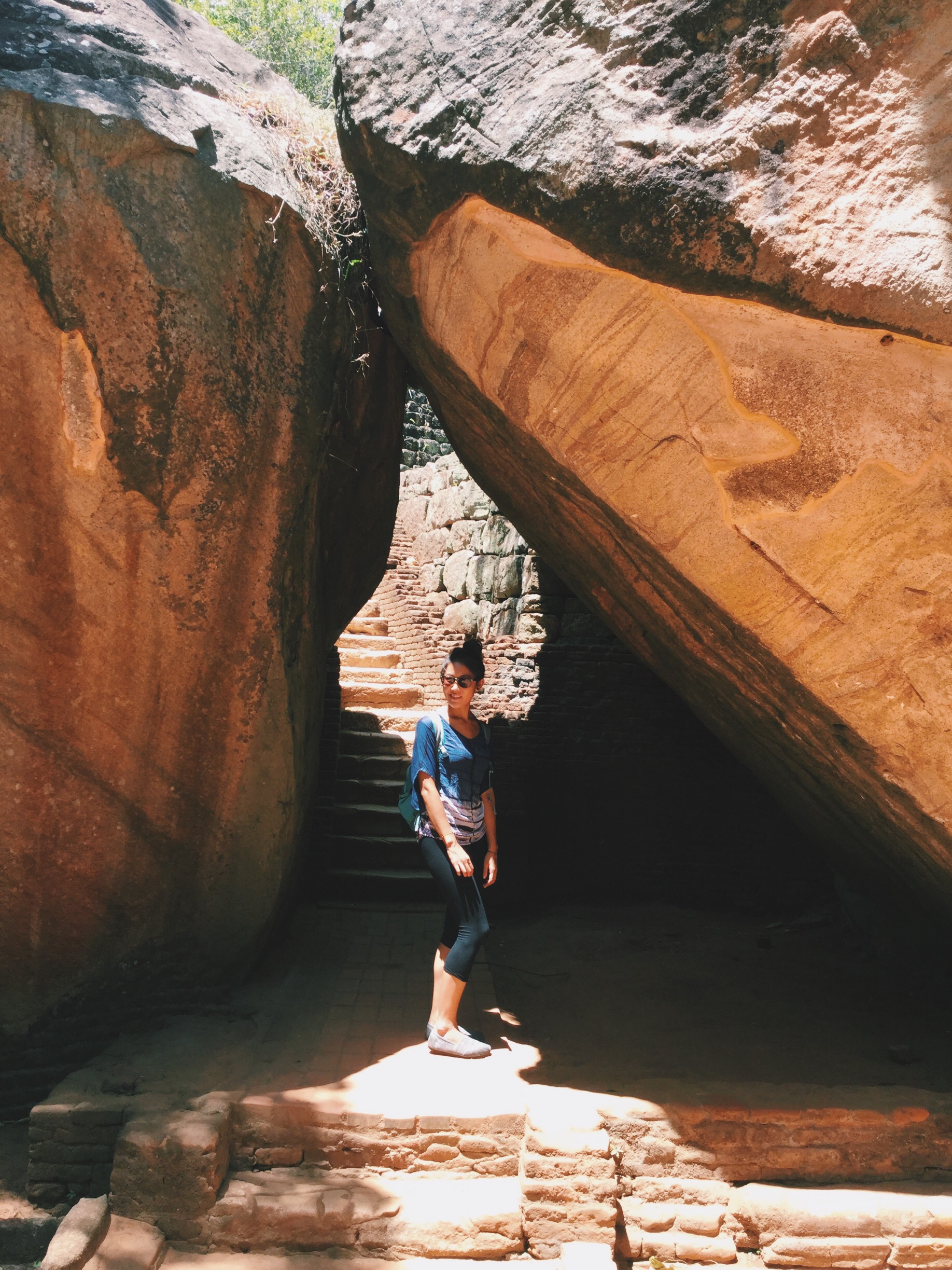 7. Walk back around to where you got off the bus to wait for a bus back to Dambulla.
We picked up some snacks and more water from the shops just there and flagged down the bus when it came by. It only took us 30 minutes to arrive back at Dambulla from Sigiriya.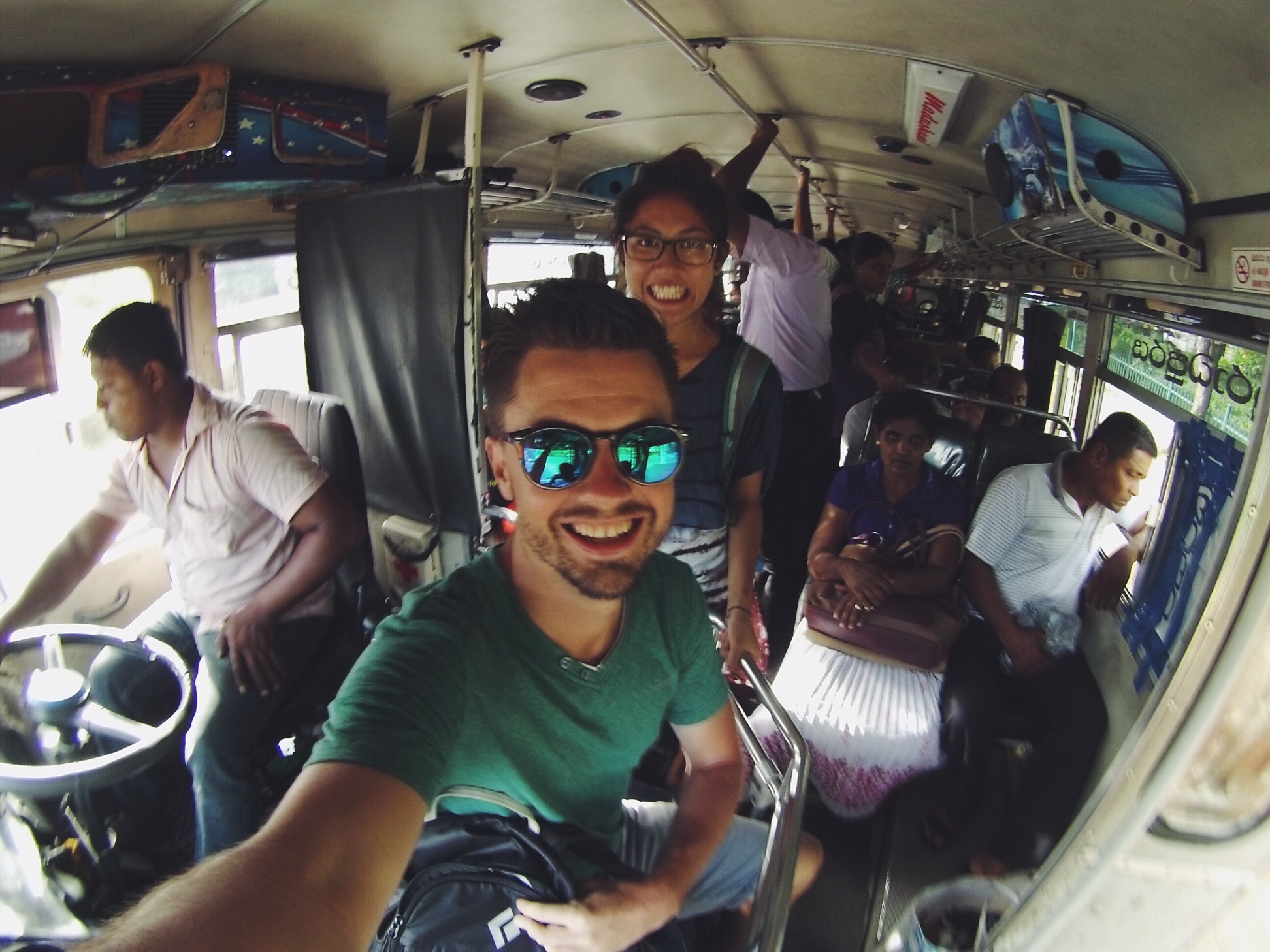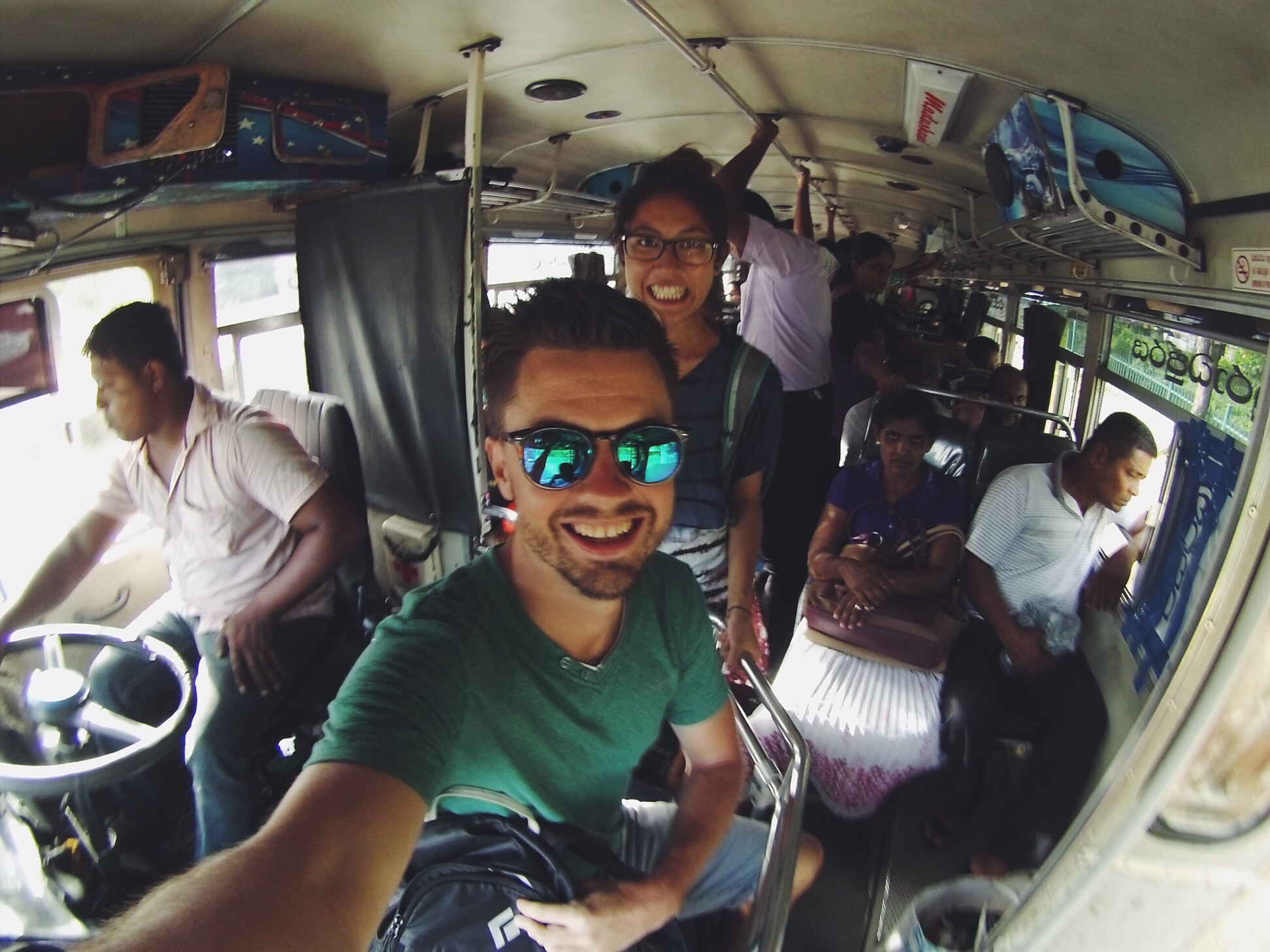 8. Take the bus 2.5 hours back to Kandy from Dambulla.
The Kandy bus just drives down the main road, instead of coming into the station. So we waited at the side of the road with some locals also taking the Kandy bus. It was about 4pm and the bus was packed all the way back. We luckily got seats, but it's rush hour, so the bus may take longer.
In terms of bus trips, this one was a breeze in the park. The overnight bus from Cambodia to Vietnam is another story…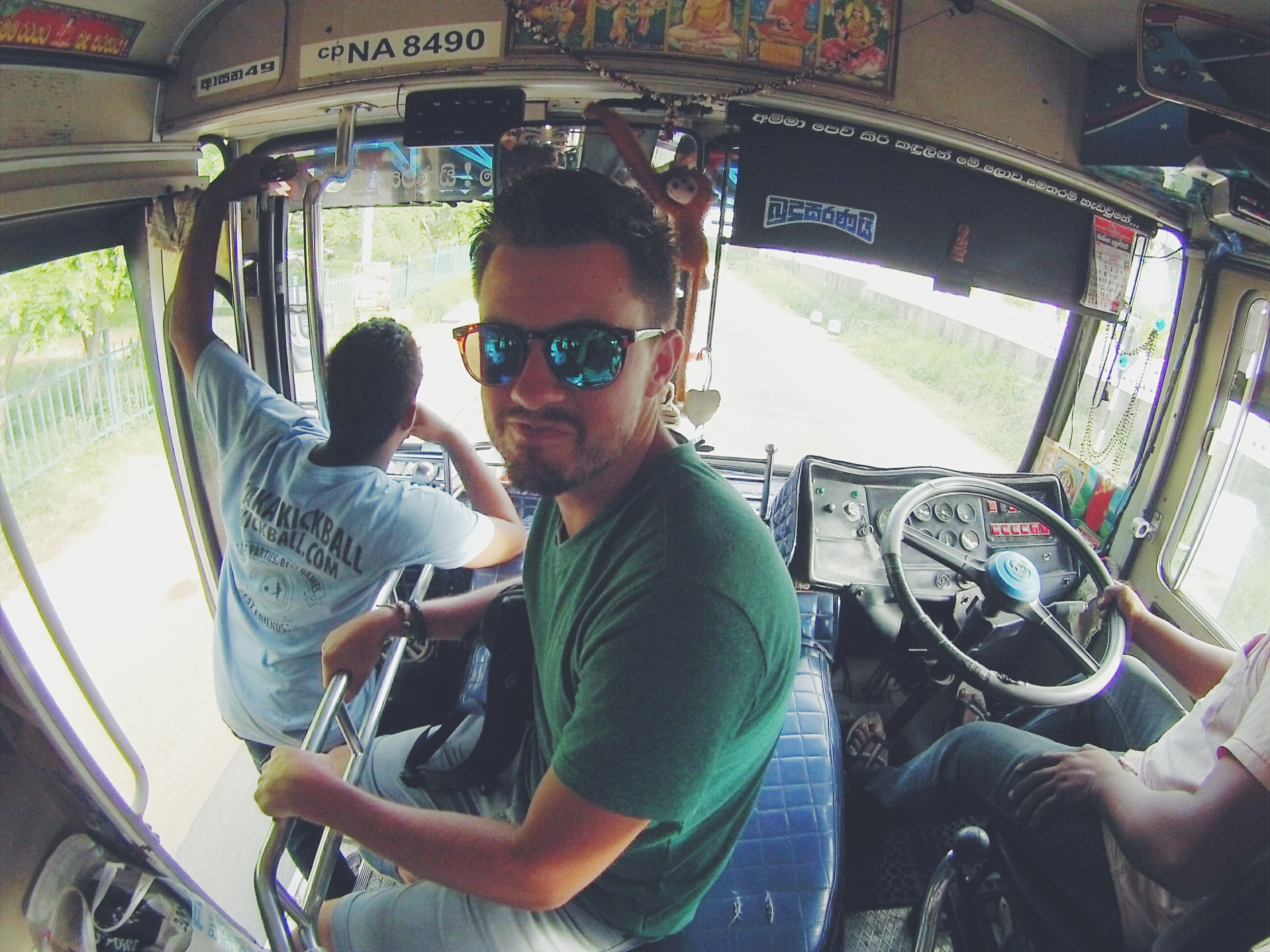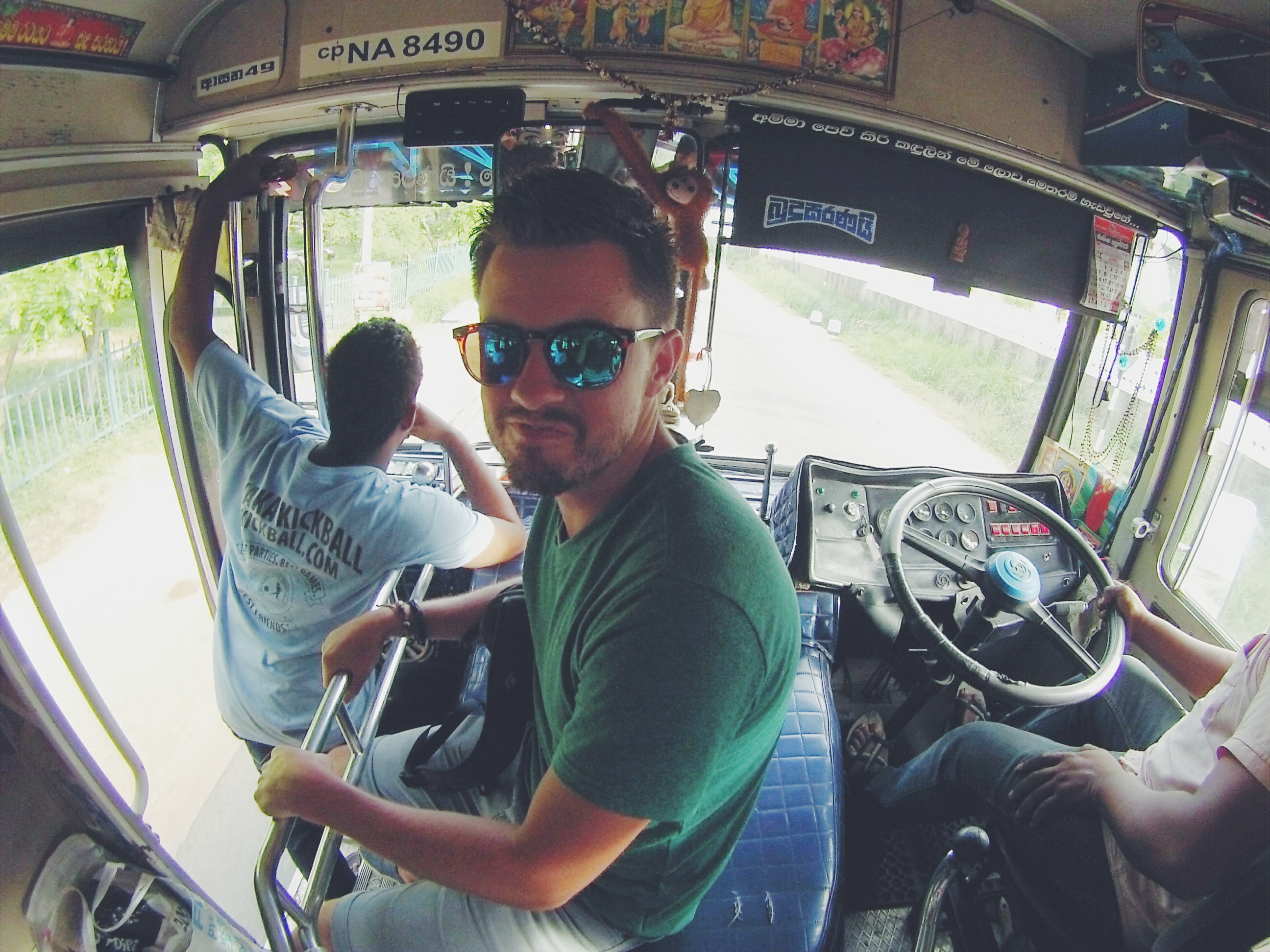 9. Arrive back in Kandy about 7 pm and go eat some dinner!

Long day, but it wasn't the worst now was it? It's actually quite easy to make the day trip and we 10/10 recommend everyone should!
---
For more of what to do and how to do it we have Part 1 – The Basics and Part 2 – What to do, of traveling Sri Lanka!