If I had to sum up Oktoberfest into 3 words, it would be chaos, beer, singing, fun, loud, and beer. All things that everyone should experience at least once in a lifetime. It just has to be one of those things you check off your bucket list.
Oktoberfest was once a celebration of a royal wedding way back in the day in Munich, Germany. All of the town's breweries served beer, and the whole town celebrated. I'm obviously no historian, and retained only so much. But Oktoberfest is a ~16 day festival and has been a celebrated every year since 1810. It attracts something like 3 million visitors from around the world and serves 7 MILLION LITRES OF BEER each festival.
Now that we've experienced it, here are a few things that would have been great to know!
1. How to get there?
So first, get yourself to Munich. I think it's the most popular German city for backpackers. Many just visit Munich rather than visiting Frankfurt or Berlin.
The festival grounds are in a large oval shaped area. The simplest way to go is get off the train at Haupbahnhof (Main Train Station) and walk from there. There are marking on the ground that will lead you there. Also just follow crowds of people dressed in lederhosen.
There are a few entrances but the large main entrance at the north of the grounds where everyone enters and exits.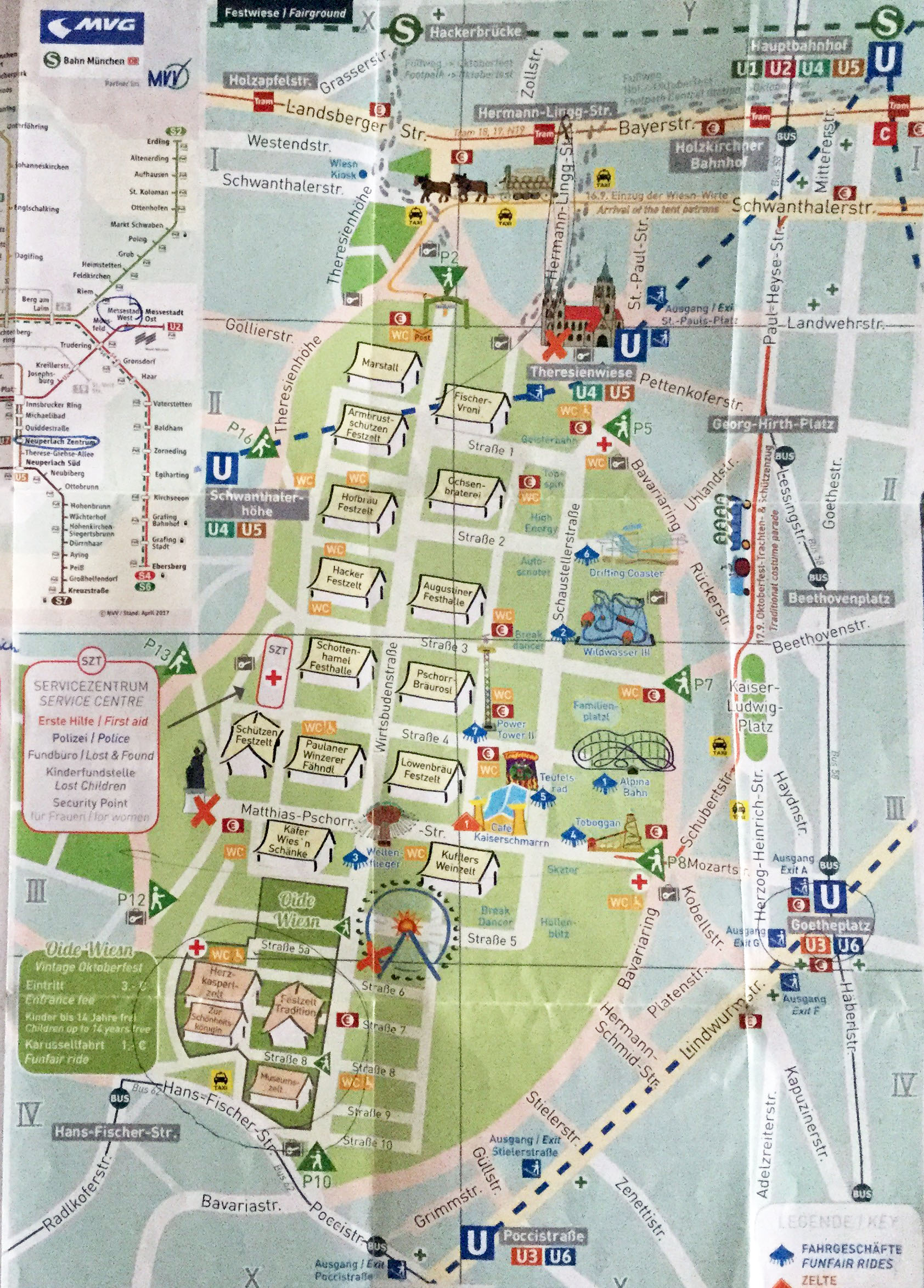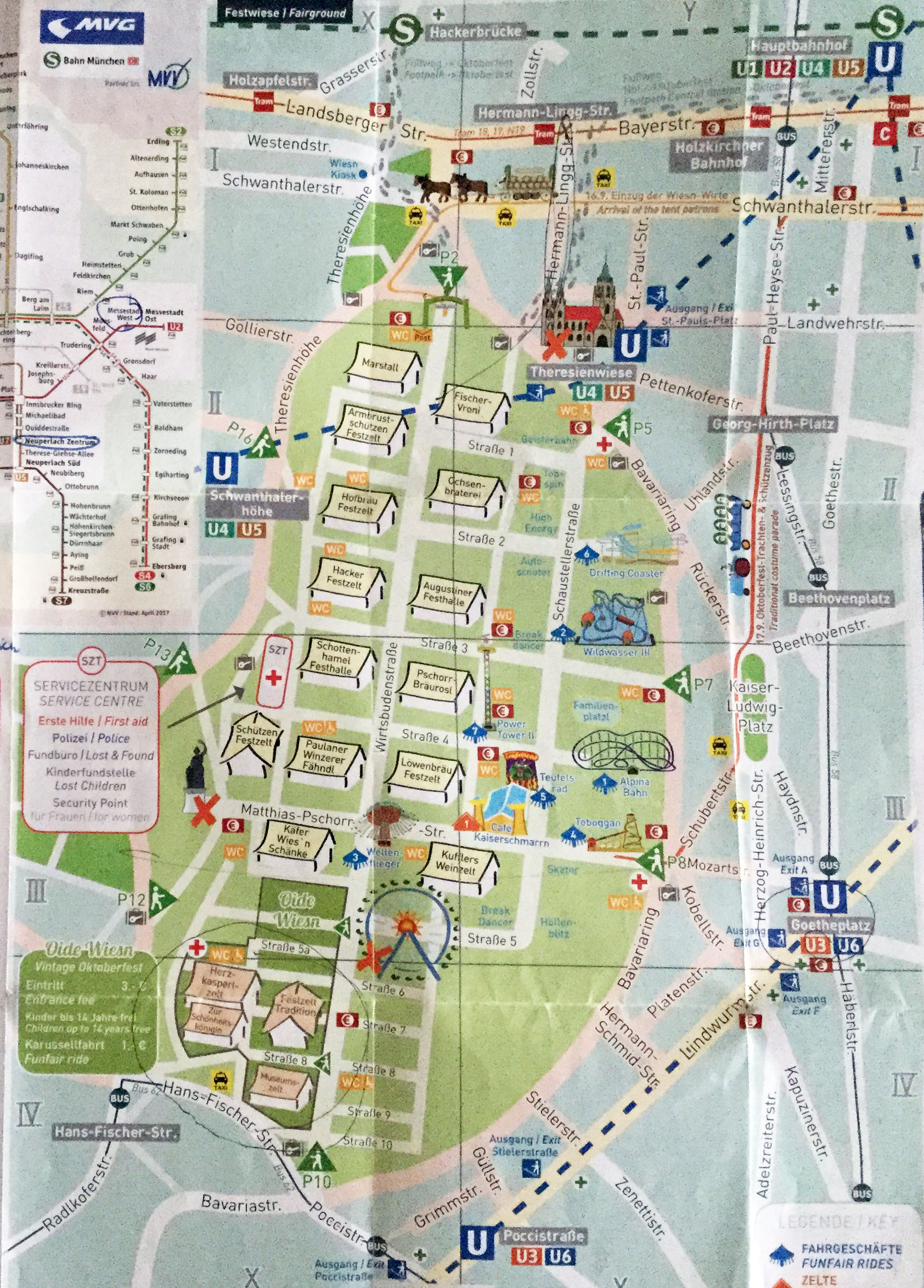 2. What should I wear?
You may feel left out if you're not wearing a pair of lederhosen or a dirndl. But really you can wear whatever you want. I heard that it's the tourists that really have made the costume a bit of a necessary outfit for the festival. Matti, of course, never wants to feel left out. He bought a pair of lederhosen for 59 euros which he'll continue to wear for halloween for the next indefinite number of years.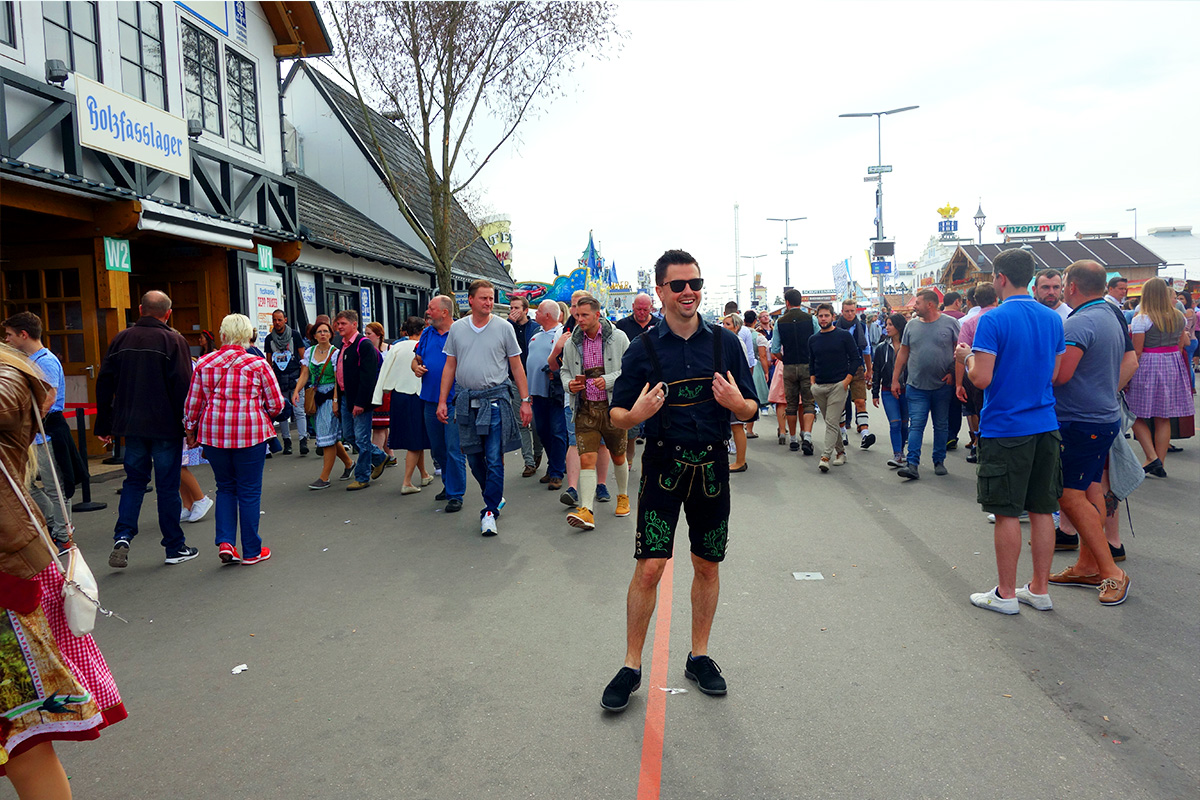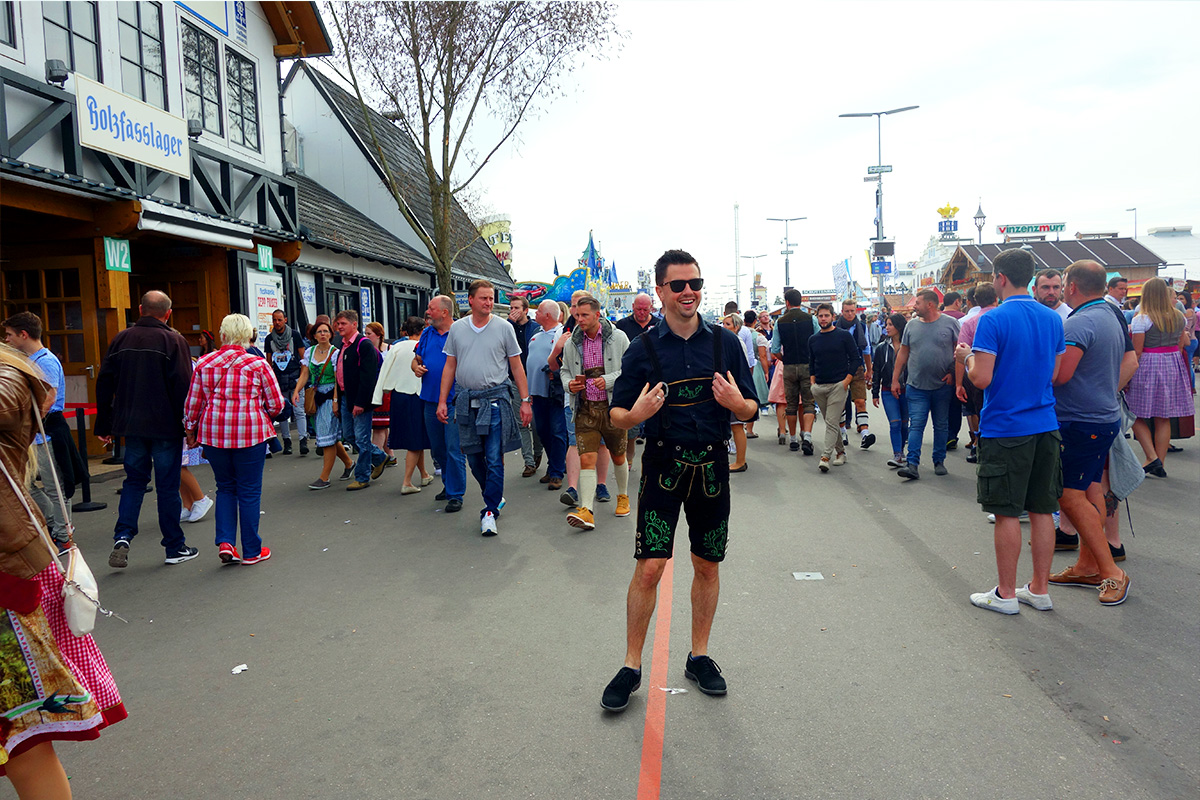 It's sort of a funny game to people watch and try to guess who are the tourists and who are the real Germans based on the quality of their outfits. Do try. It's actually pretty hard. But easy for our German Couch Surfing host Jessie to tell who real and who's just a faker.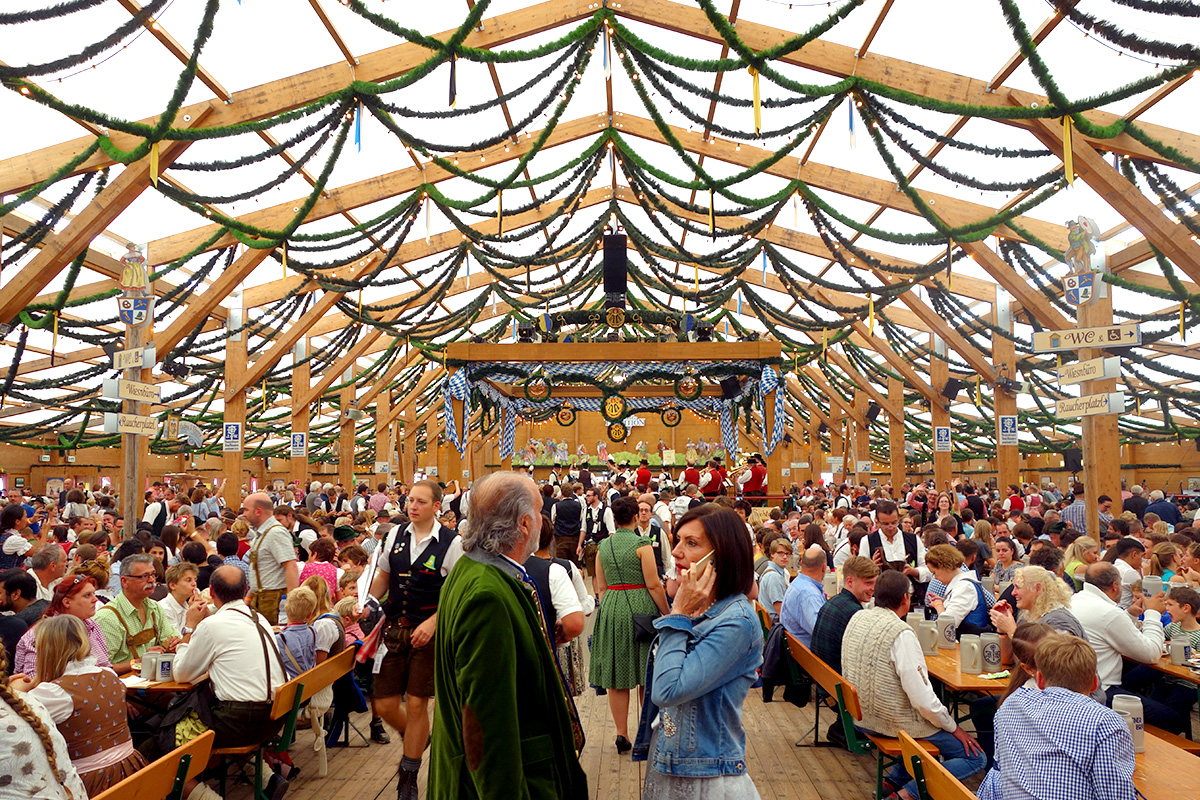 3. No backpacks allowed.
We brought a small backpack with us that we usually travel with. It got stopped by two security guys telling us we had to check out bags. It cost 4 euros to check it and was more of a hassle… So just leave all bags carried on backs behind. Small purses are fine to carry in.
4. There is no entrance fee or tickets, it's free to enter.
We heard rumours from another tourist that people were trying to sell some Oktoberfest tickets for $600 to people before they come to Germany. So you're hearing it here now. It is free to enter the Okoberfest festival grounds. Anything else you hear is a scam!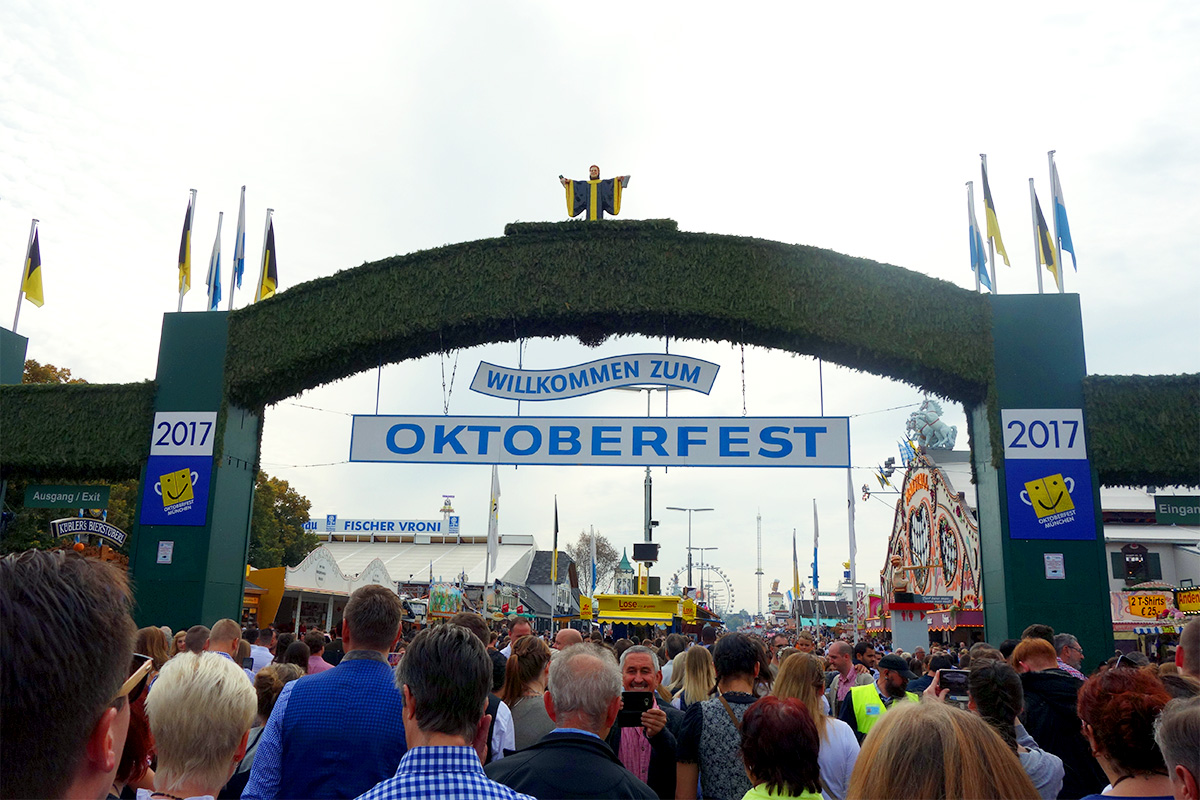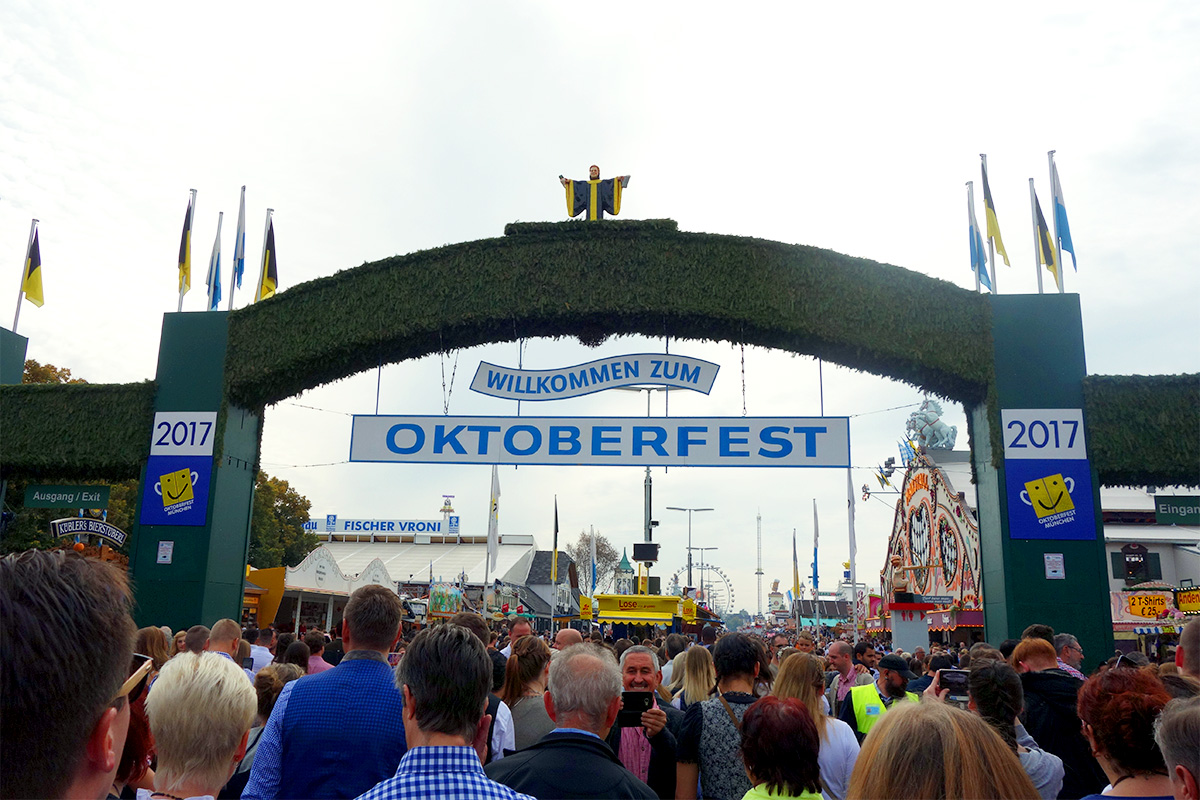 5. Do visit the Old Wiesn.
The exception to the "free rule" is the Old Weisen area of the festival. It cost 3 euros to enter this area, but it's totally worth it. It is located past the Barvarian Statue. This is an area of the festival that remains the same as it used to be back in the 70s.  Go during the day before it gets dark and there will be lots of families and children riding rides, and eating sausages. There of course are beer tents, but they seem to be less hectic (maybe it was just the time of the day we were there).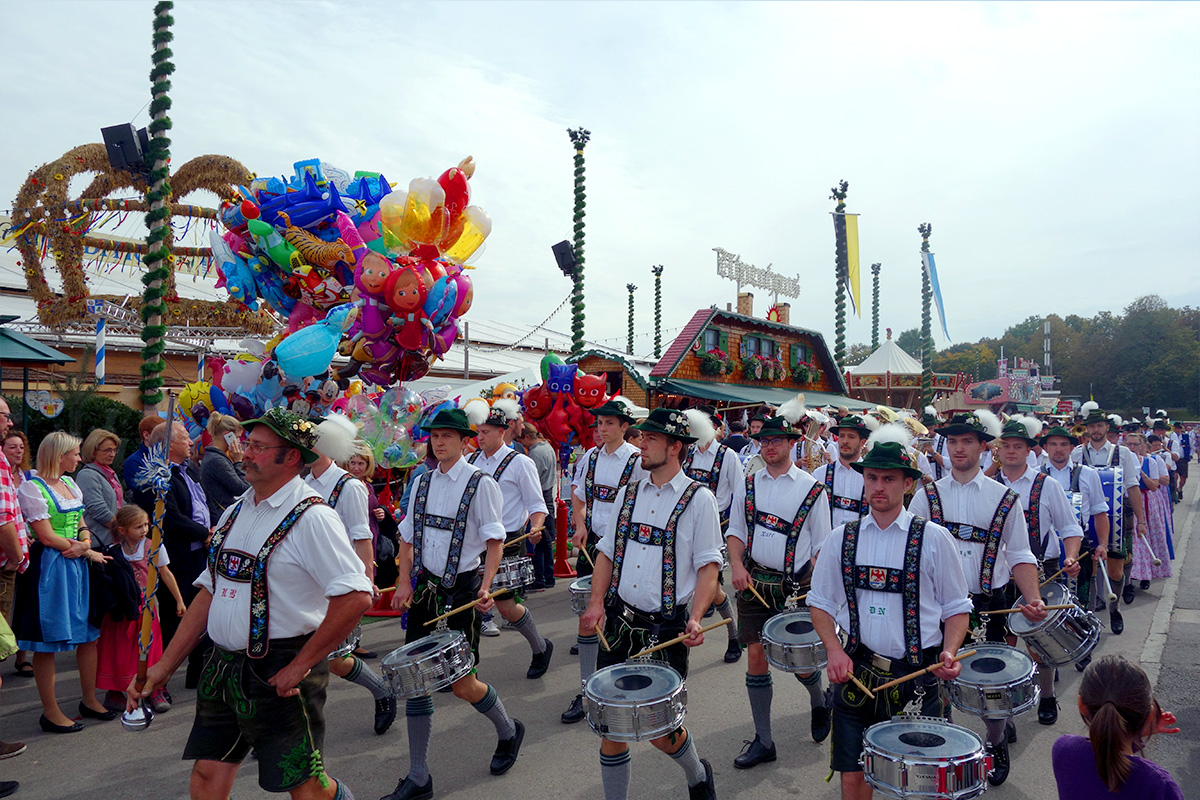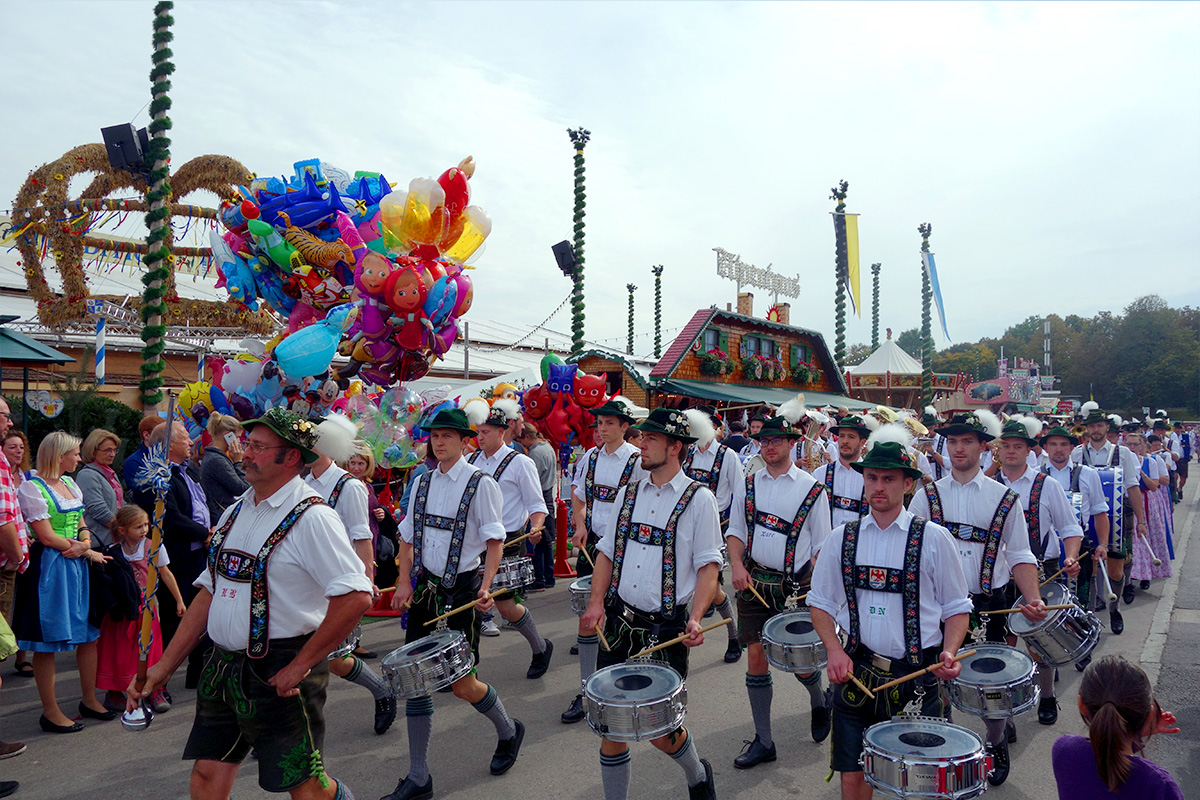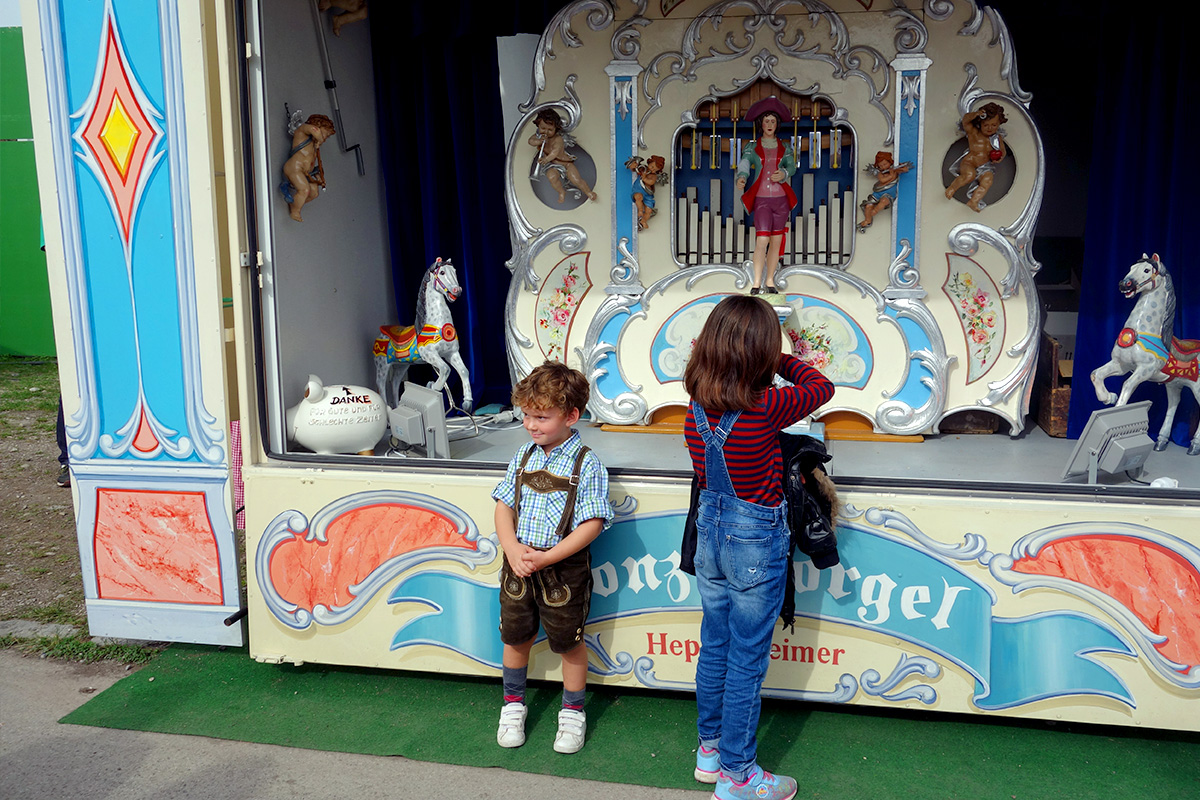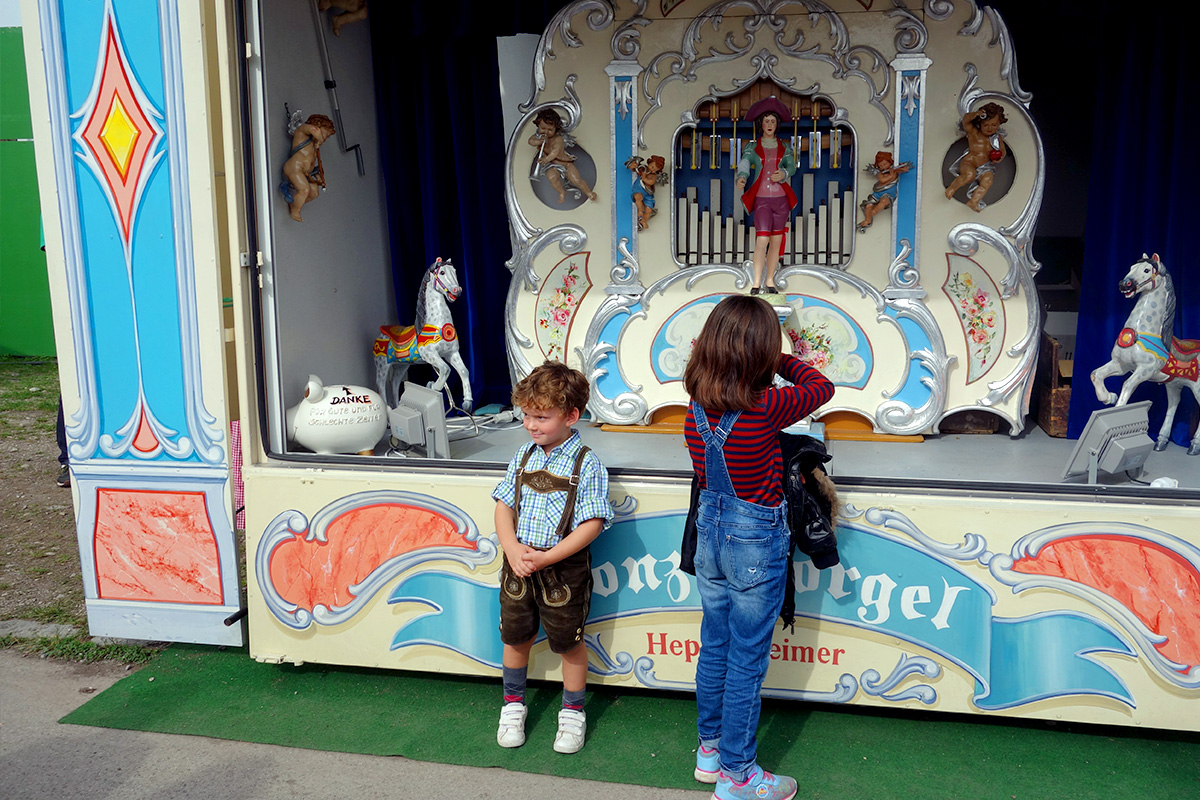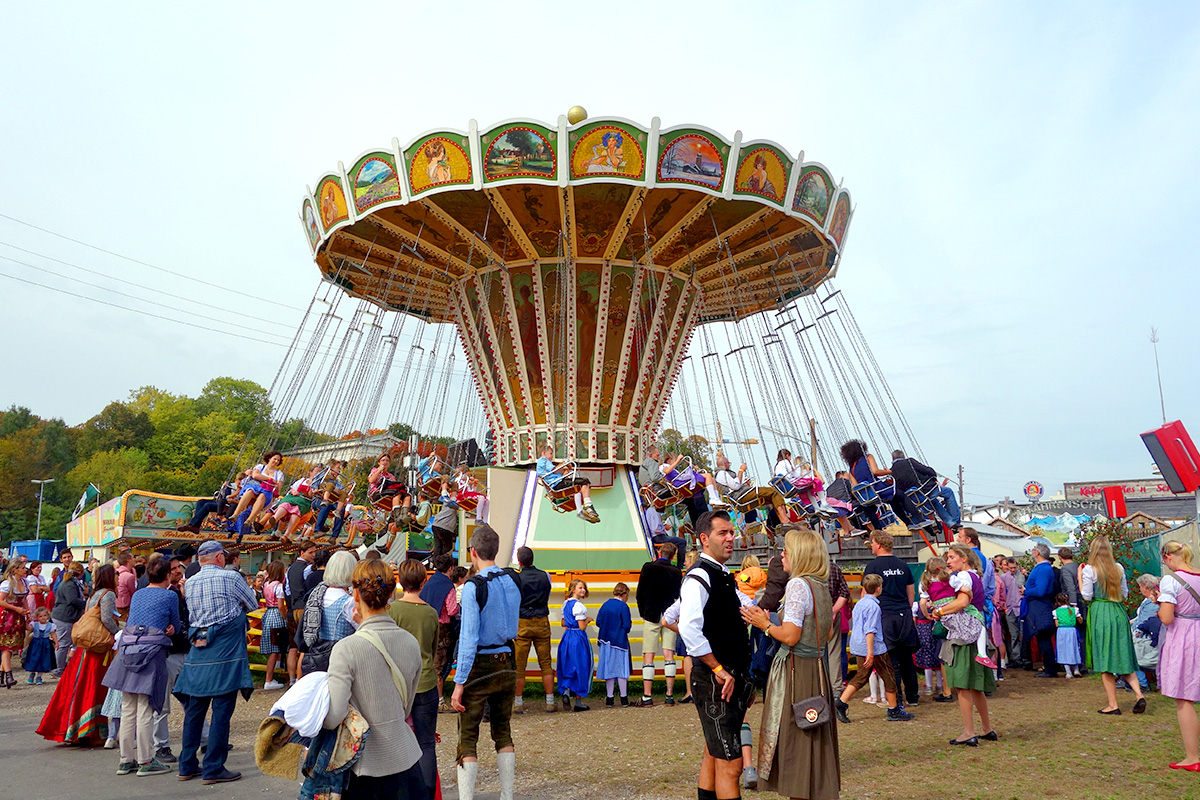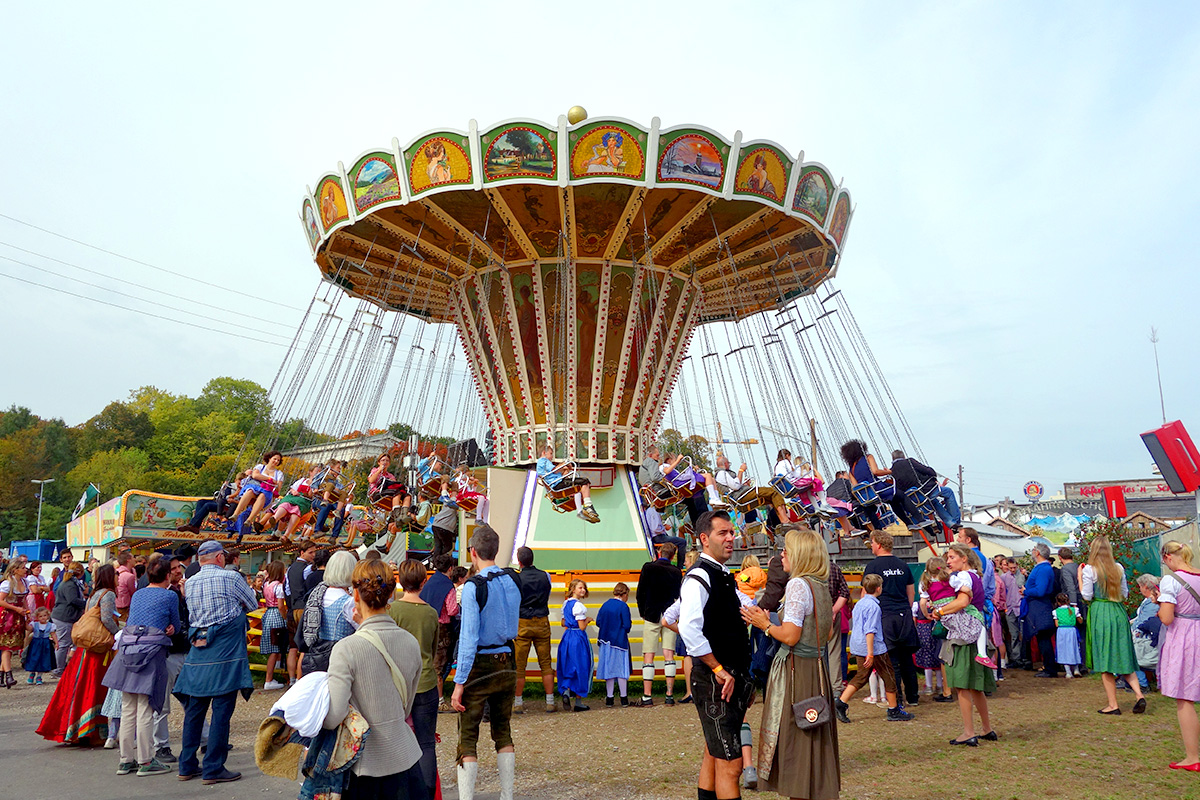 Don't miss the motorcycle show! It only cost 1 euro for a ticket and you'll see these daredevil motorcyclists riding around a 90 degree wall. It has such an old timey feel, back to a simpler time with less rules and regulations.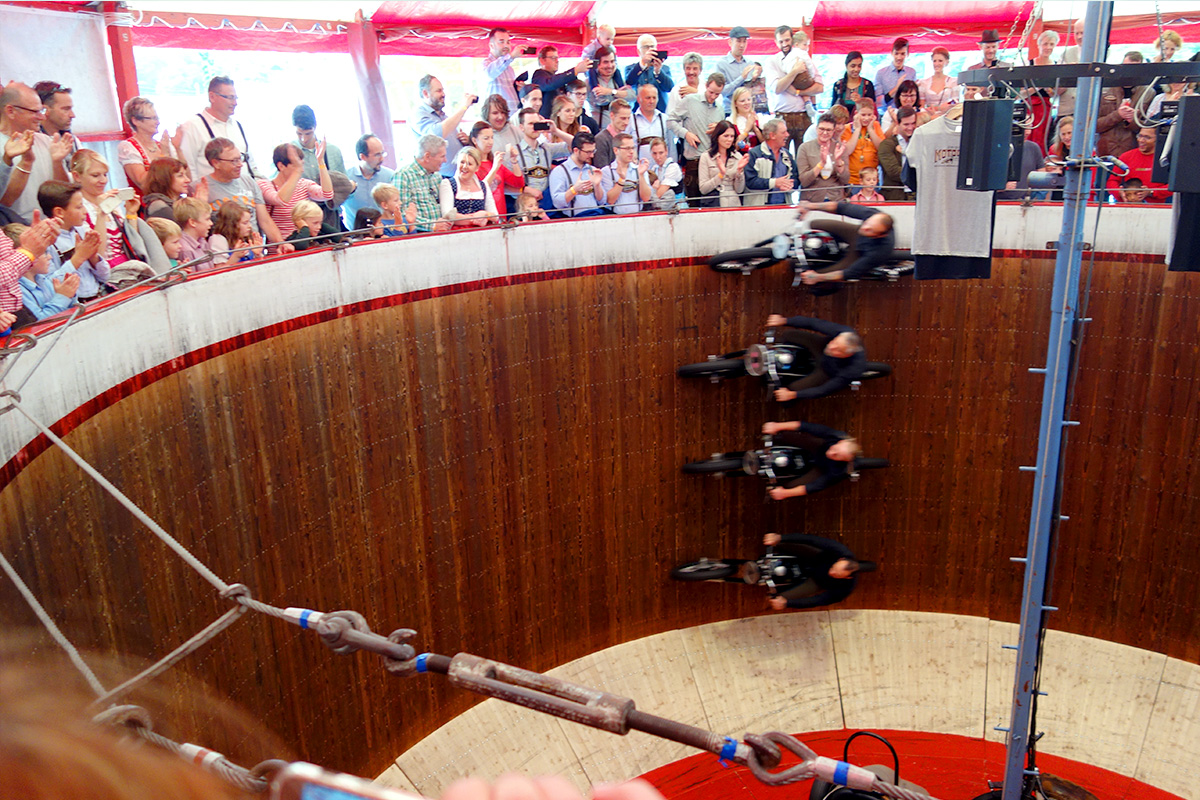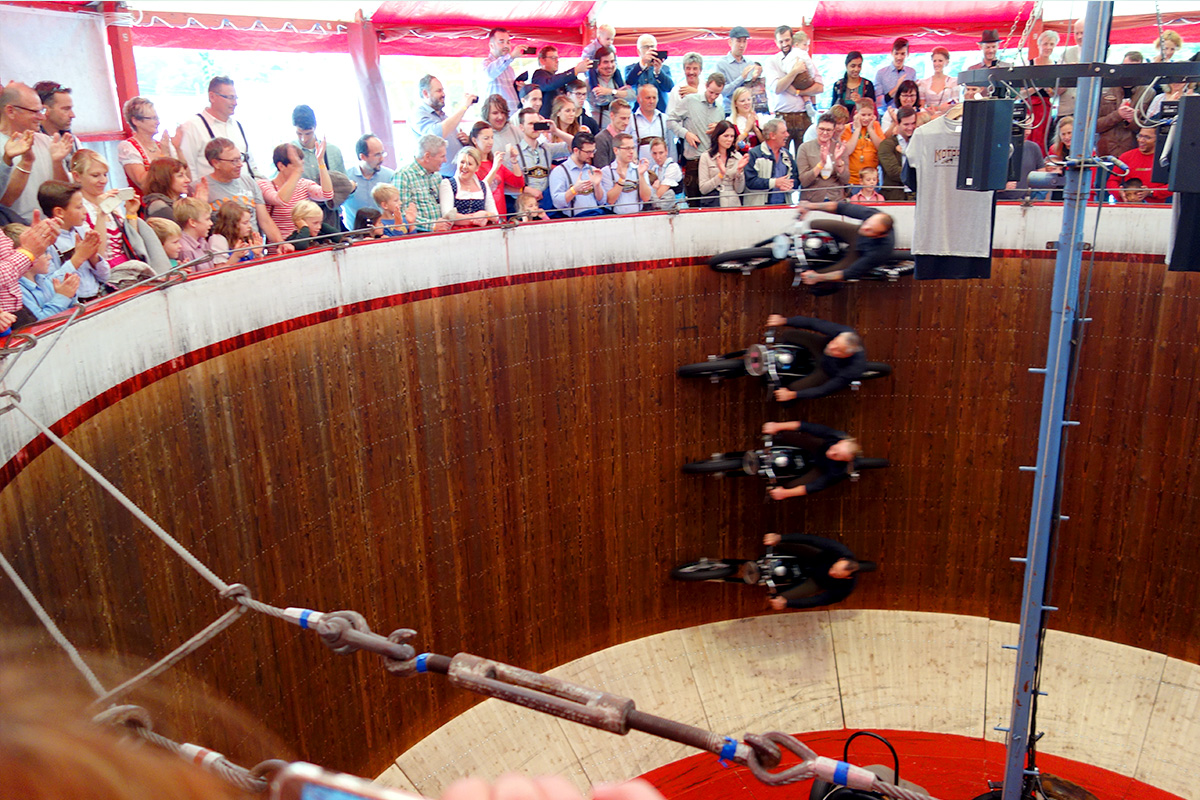 6. How much do things cost?
Yes, Oktoberfest is expensive. A litre of beer will run you up 12 euros. While a bratwurst on a bun probably 6-7 euros. It's a festival. Things are always more expensive. But if you go with a wad of cash and expect to be throwing around bills left, right, and centre, than you'll be good.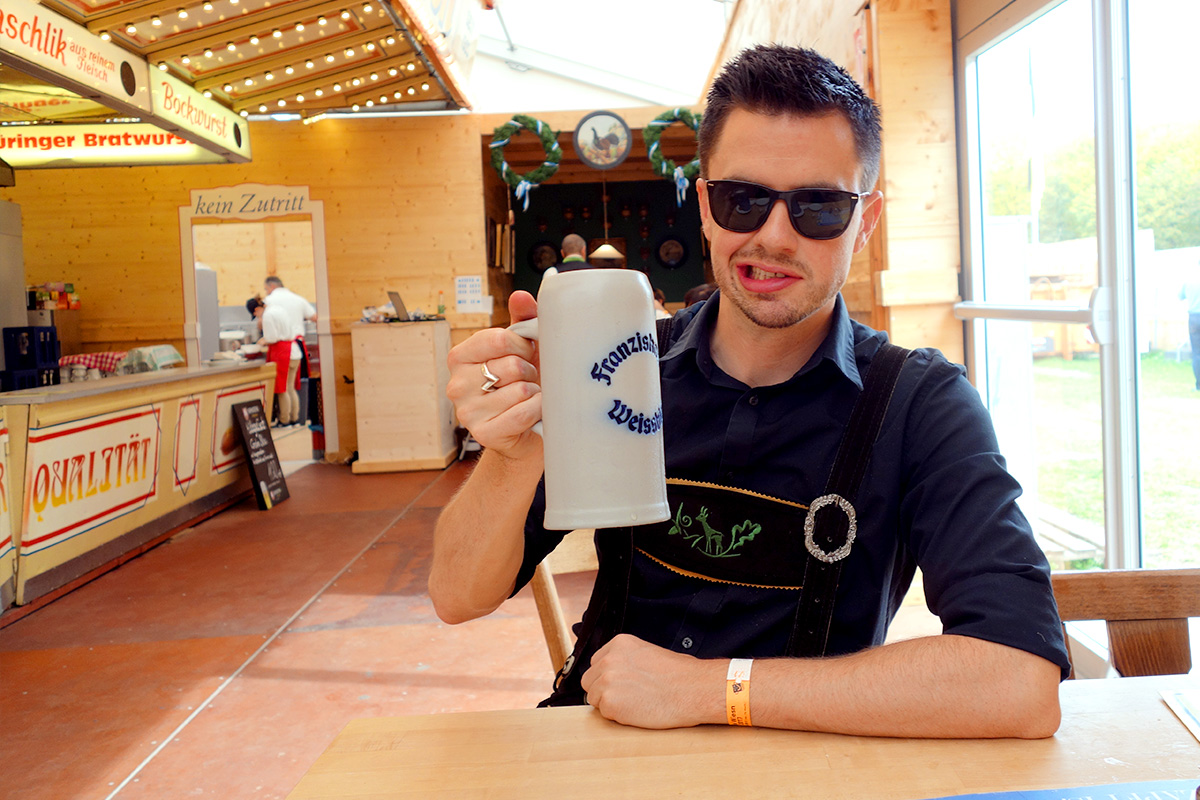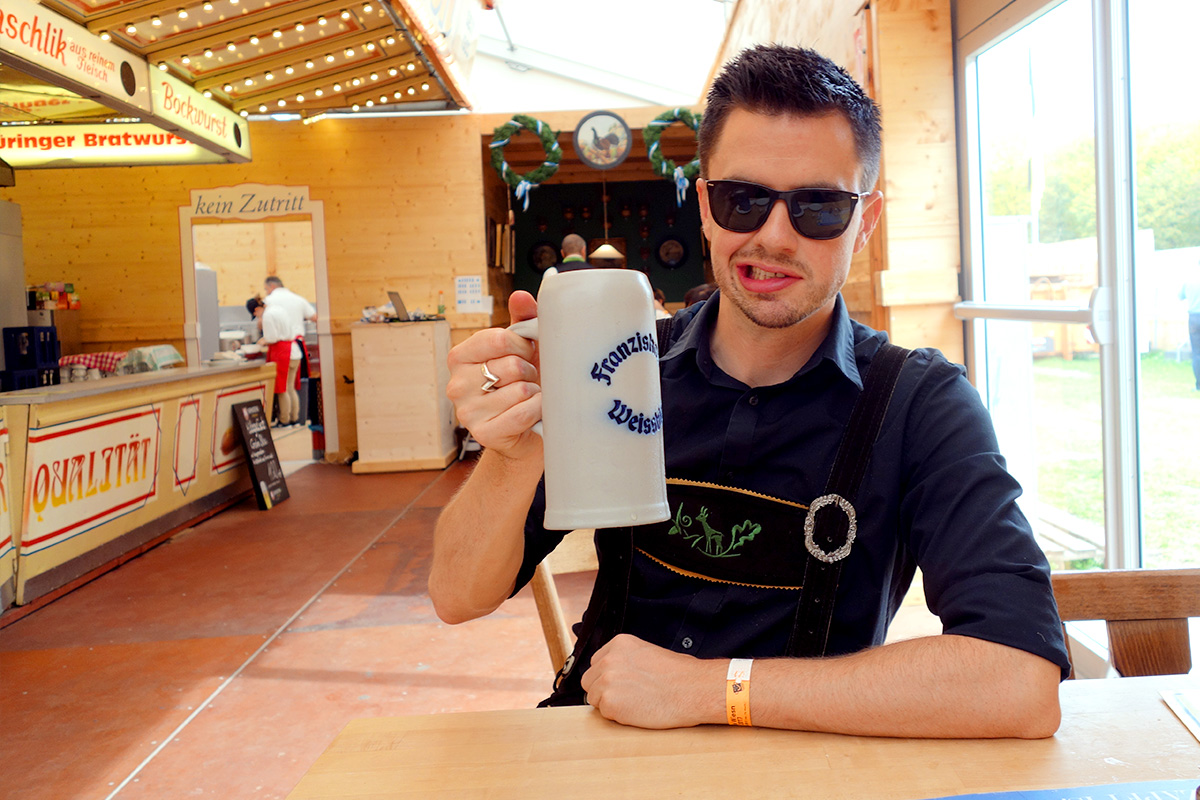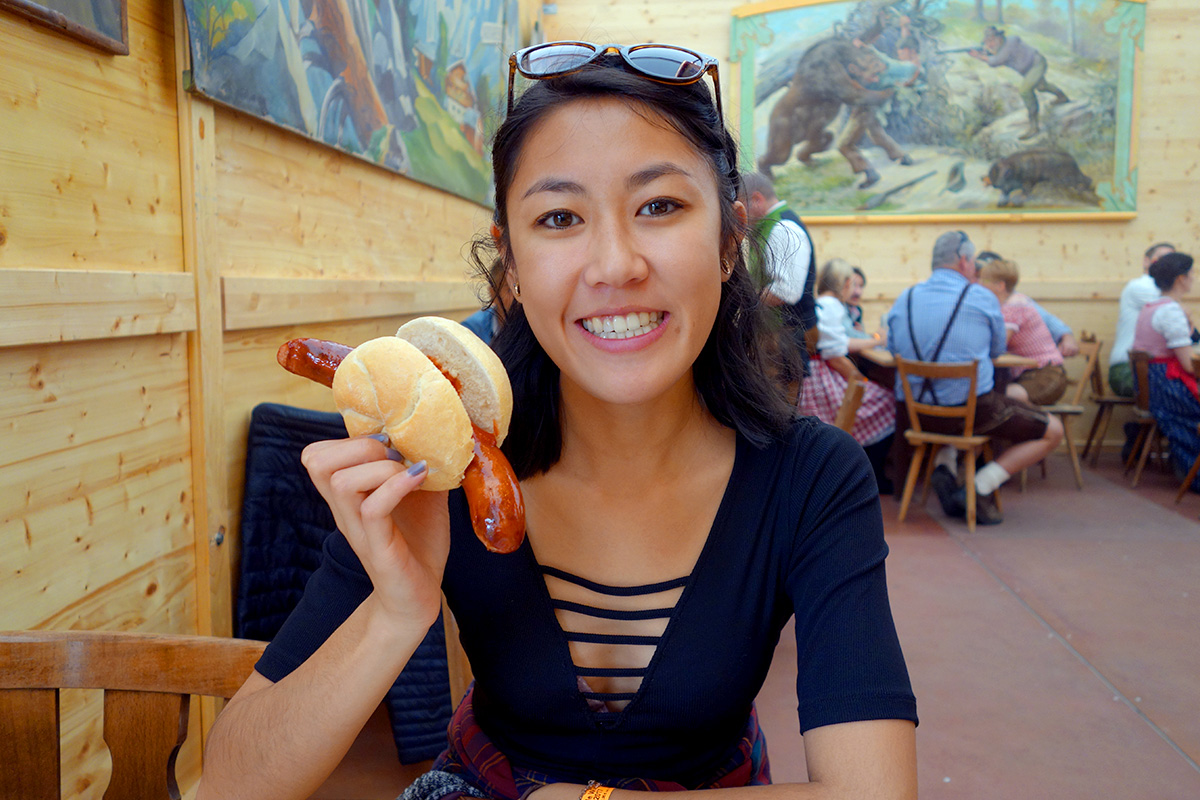 7. Go inside a beer tent.
There's lots to do on the festival grounds, but you'll be totally missing out if you don't enter a beer tent. There are about 12 different Oktoberfest breweries in Munich which all have their separate tent. Which ever tent you go into, that's the beer that you'll be served. The first tent we were in was the Paulaner one. You might need to wait in line to get in, but it's totally worth it!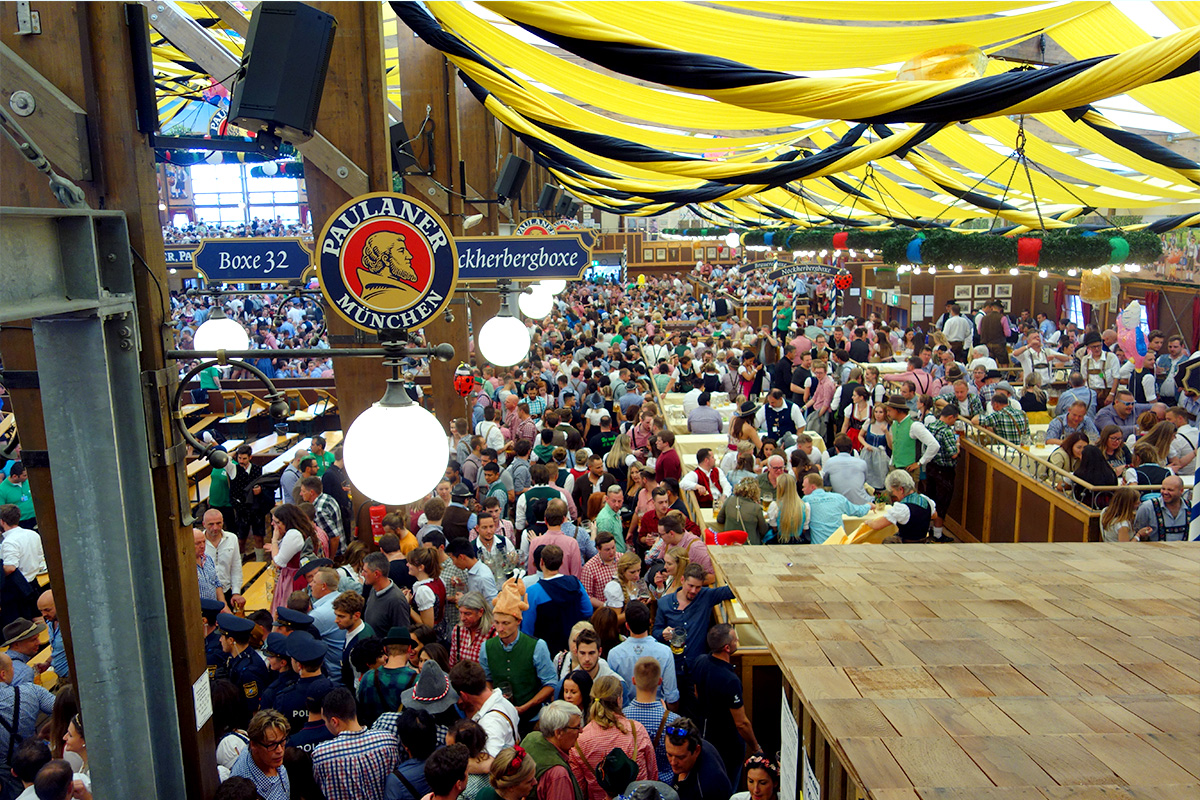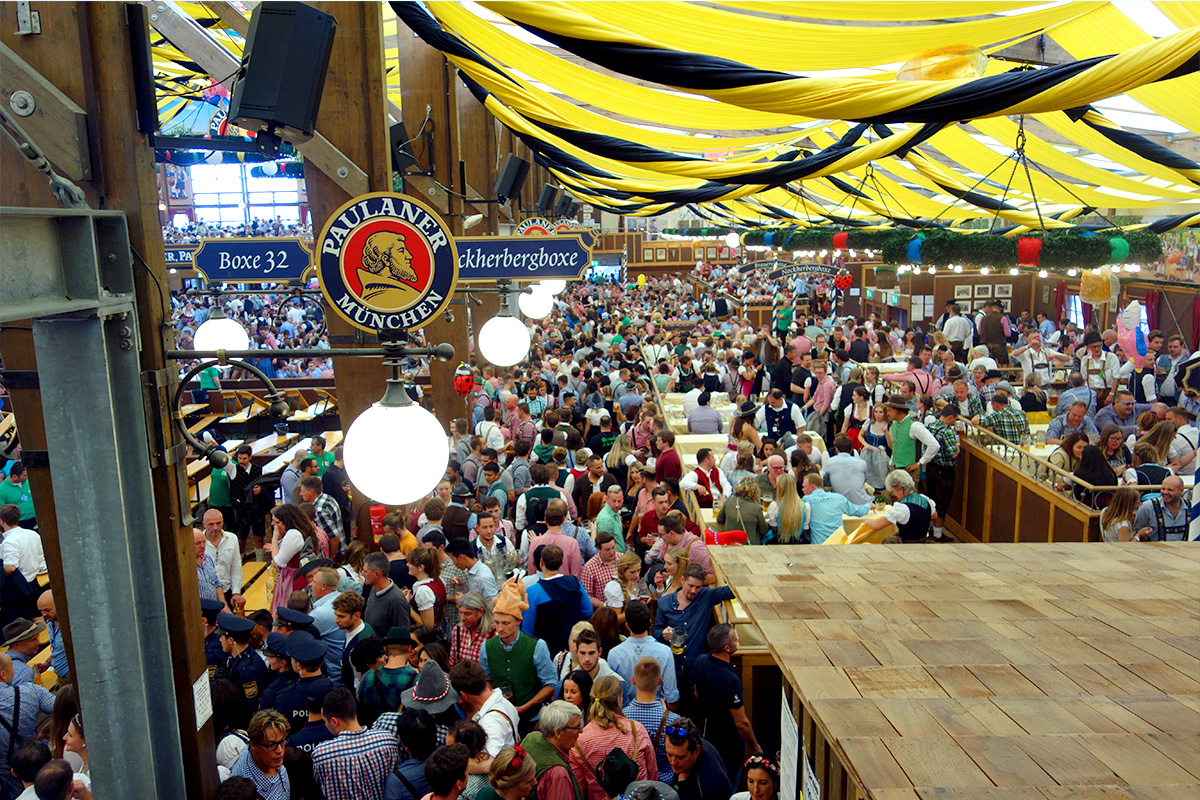 It's basically pure pandemonium. There are people on the tables singing, stomping, drinking, chatting. And if you're around long enough, puking, falling, peeing… But it's all part of the experience.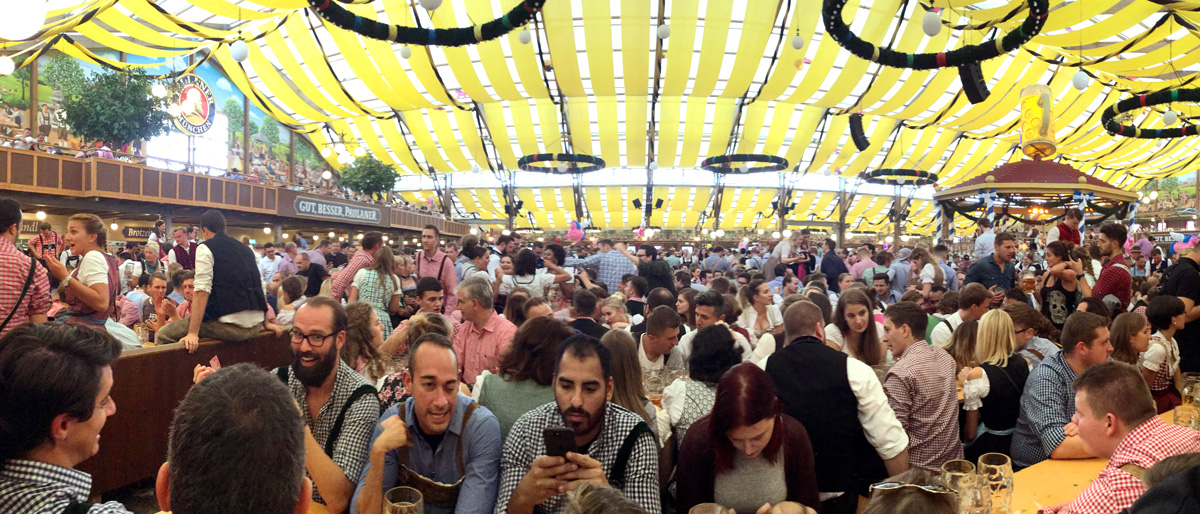 8. You don't need to be sitting at a table to be served.
It seems like you need to find a spot at a table in order for the waiters to serve you. Key tip here! Even if you're standing around the tables, they'll take your order! It's tough to find a spot, especially if you're a big group, later on in day as the beer tents fill up quick!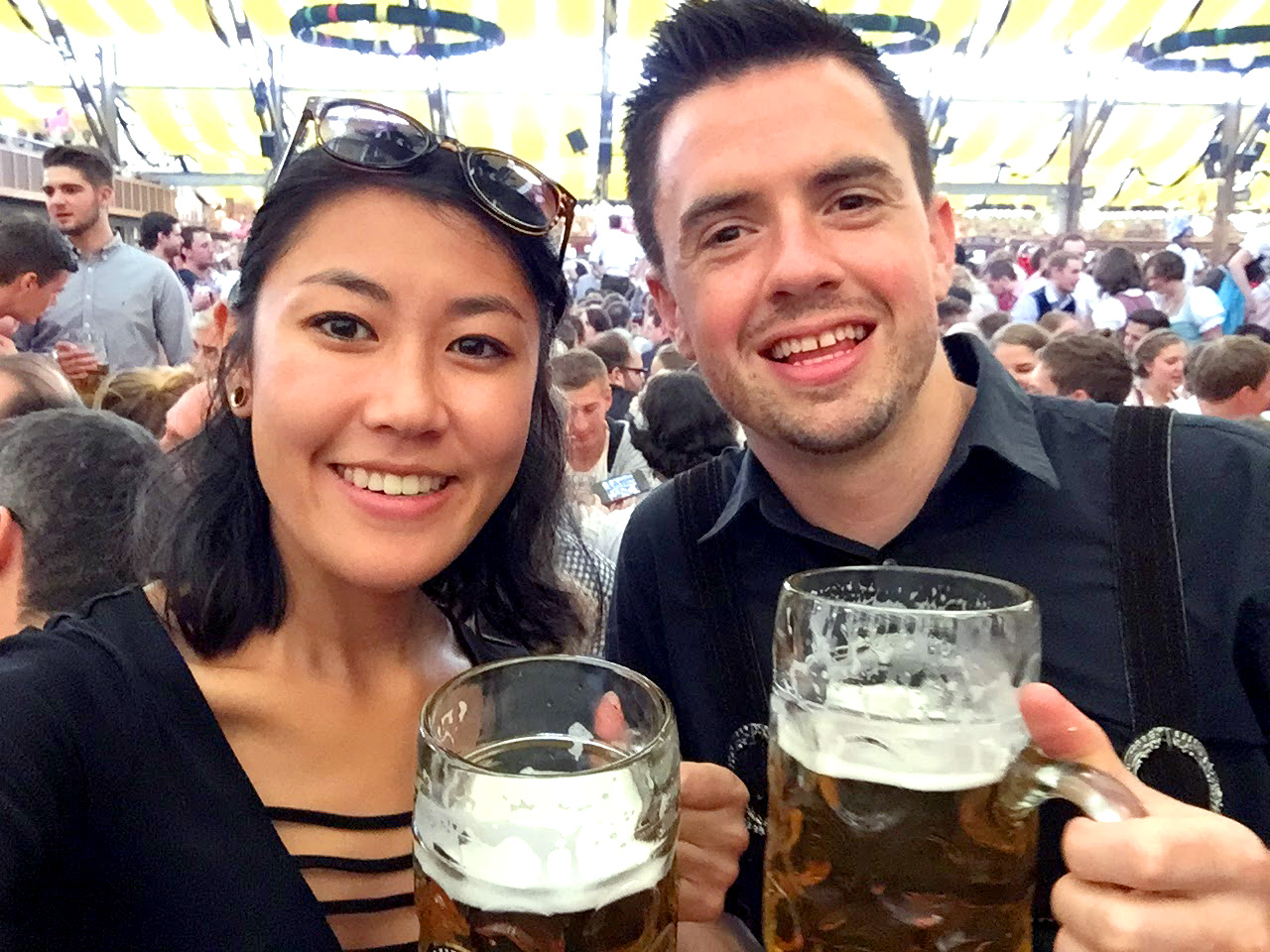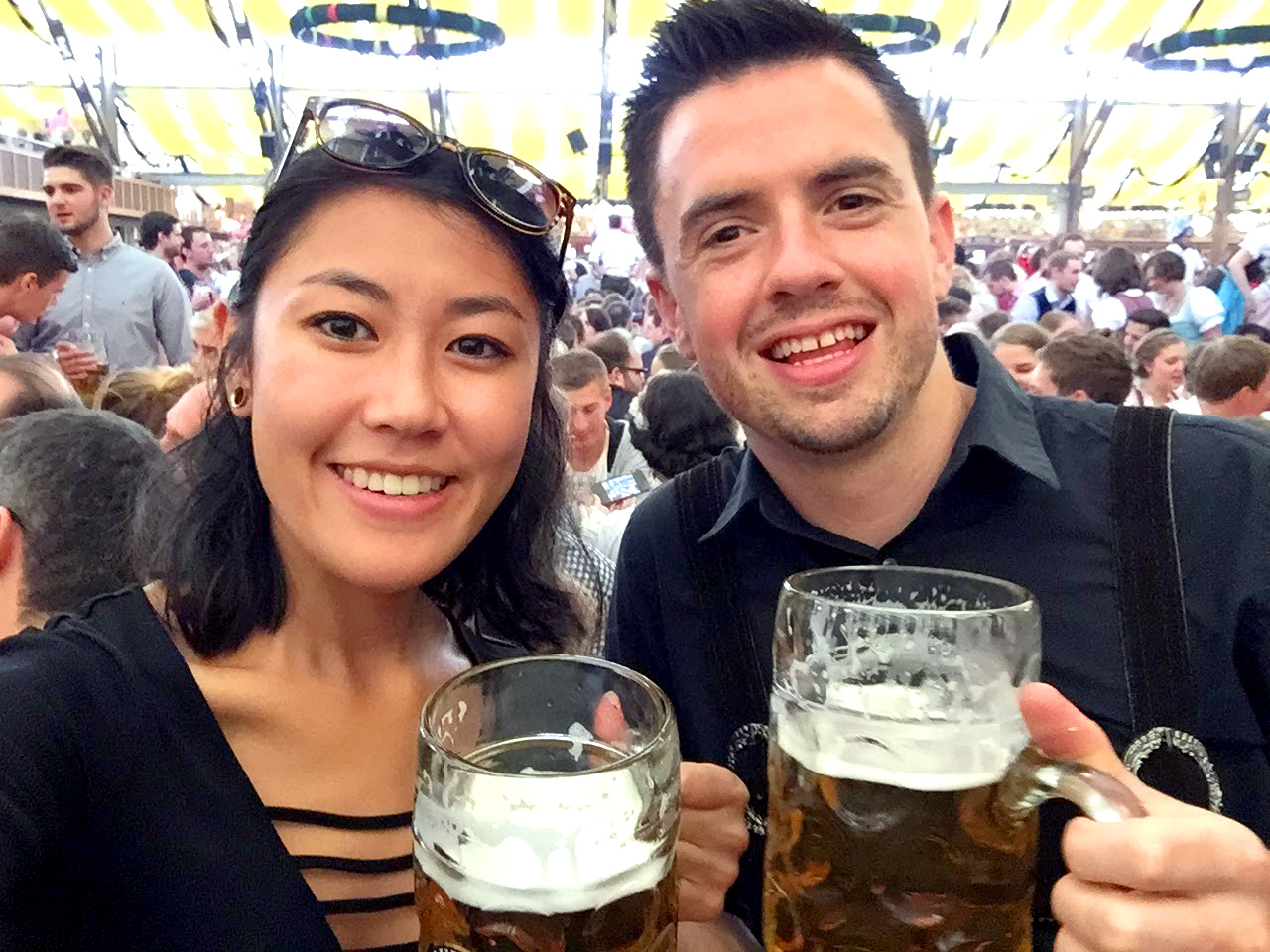 9. Meet new people.
Oktoberfest is such a great opportunity to meet people from all around the world. Something like 3 million people come from all corner of the world to celebrate. It was just the two of us, so we played some social games including "who can get the most 'Prost!' in 5 minutes." It was a lot of fun and we meet people from Italy, Bulgaria, America, Germany (obviously), and beyond. We also tried to play a game, "who will be the first one to meet someone from Canada". No luck on that one on in the Paulaner tent, not sure why. I met a guy from Detroit. So that was probably the closest.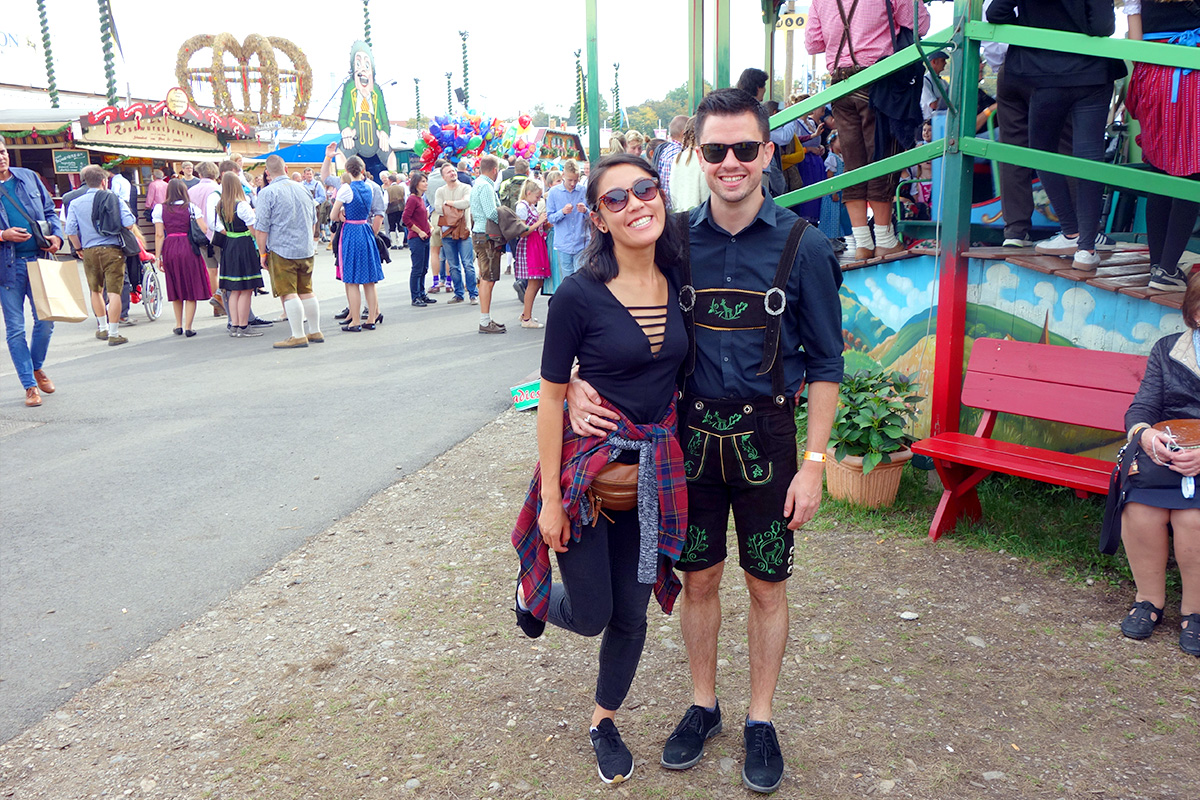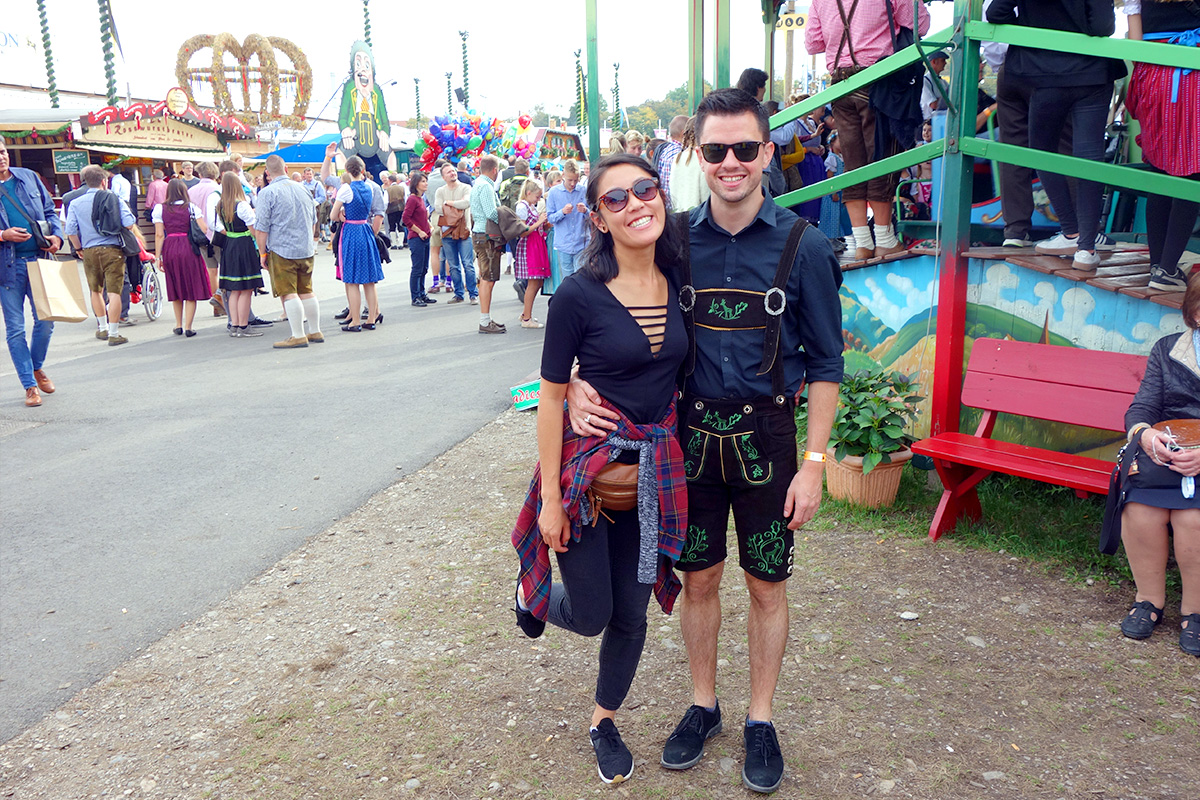 ---
There you have it. Oktoberfest in a nutshell. What have your experiences been like? Any other insider tips? We'd love to hear!
Like it? Pin it!