As the capital of Malaysia, Kuala Lumpur dares not disappoint. KL could be renamed the shopping capital of Asia due to its endless number of massive shopping centers for both luxury and budget buyers. I'm sure one day KL will have shopping centres that sell shopping centres. If shopping ain't your thing though, there are many attractions that will keep you busy while in KL.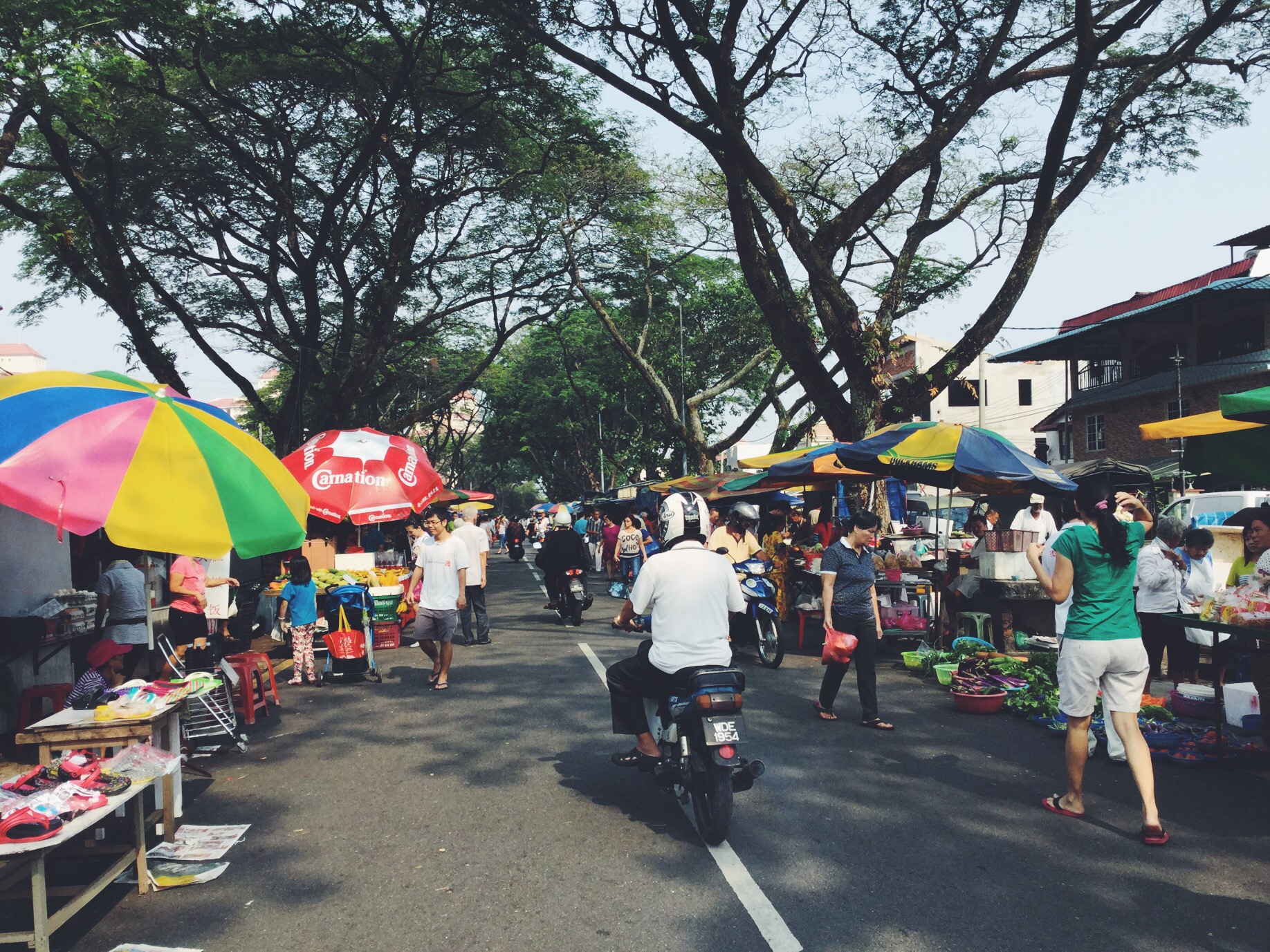 Shop
KLCC / 1Utama / Pavillion & more…
If you're interested in western style, air conditioned malls, choose any of the above. There is a massive shopping centre for every centre of town with luxury brands like Michael Kors & Rolex as well as affordable finds like Uniqlo and H&M.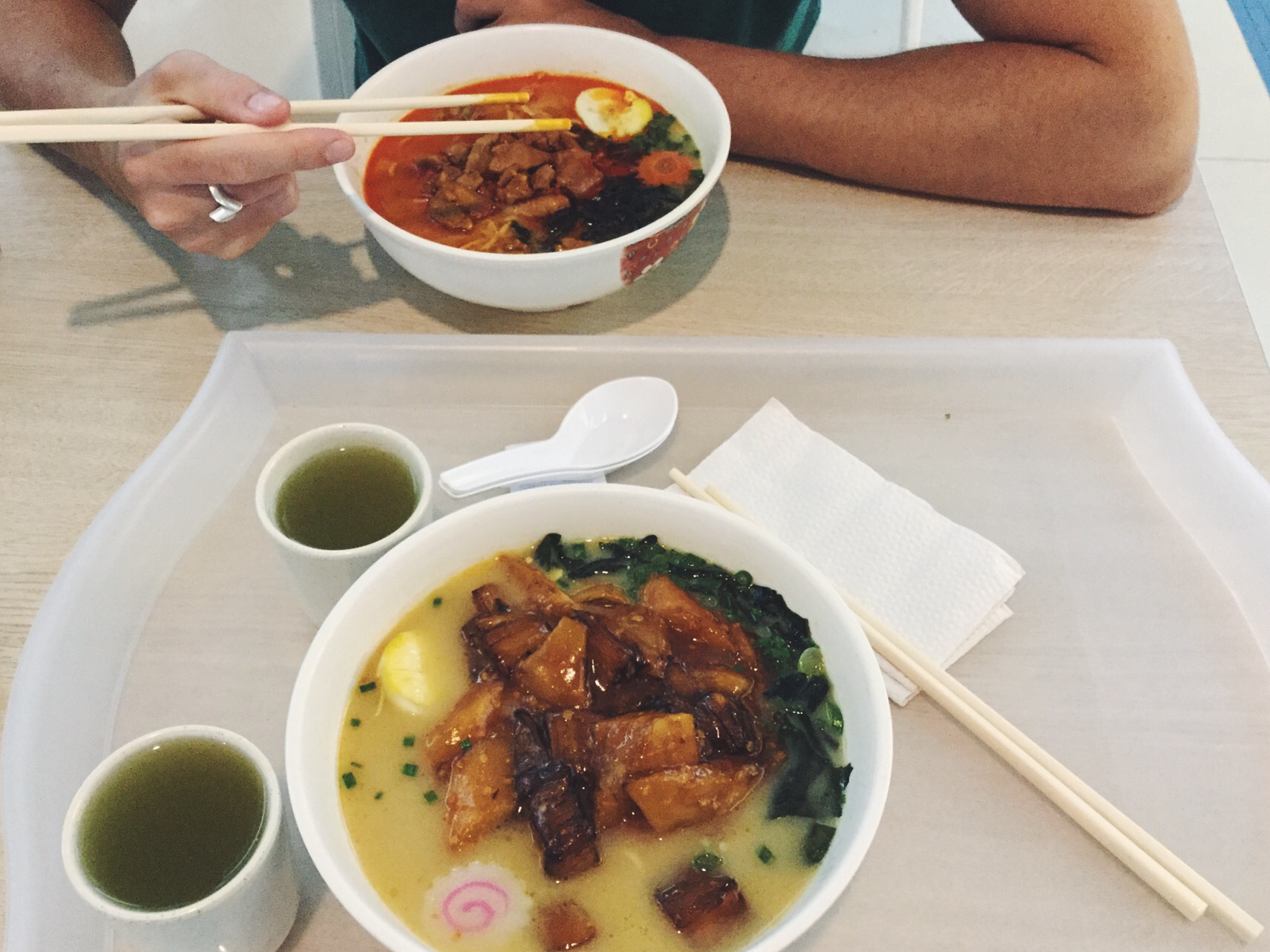 Craft Cultural Complex
If you're looking for some more traditional Malay goods to buy, you'll have better luck at the Craft Cultural Complex or the…
Central Market
Both outdoors and indoors, the Central Market or Pasar Seni is the perfect place to buy souvenirs for both yourself and friends (but mostly yourself). Hop in and out of shops for Batic sarongs or hand carved wooden sculptures.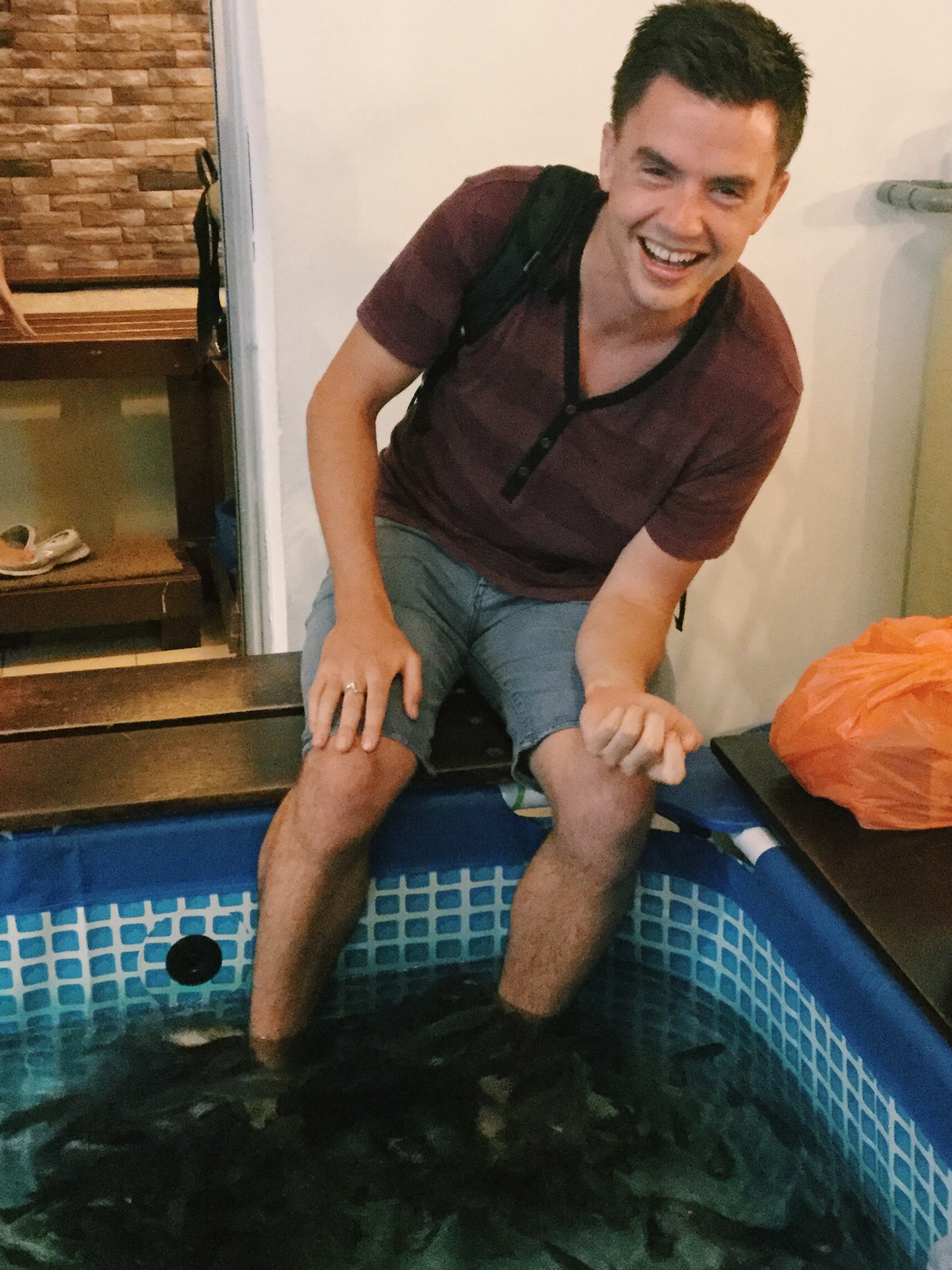 We challenge you to try holding it together as hundreds of tiny fish nibble on your feet at the fish-spa. It's just 10 MYR ($3.30 CAD) for 15 minutes (if you can bare it). There are two options: the really small fish or the rather large fish. We opted for the large fish and struggled to keep them submerged for any length of time – it just felt so funny!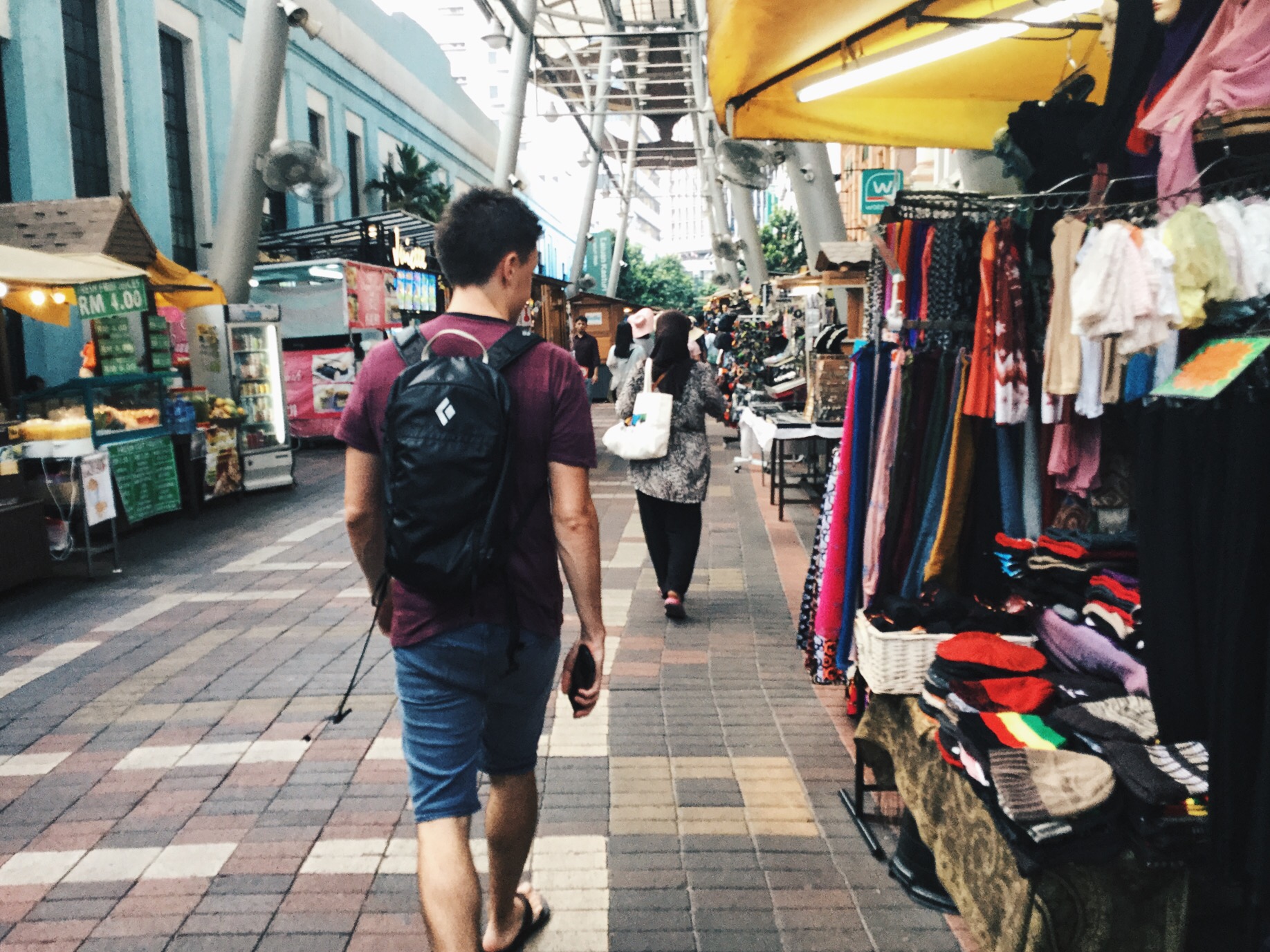 Chinatown
Knock off two birds with one stone and visit Chinatown which is walking distance from Central Market. Bargain your way to get the best price on a knock off Omega watch or just try some new foods from one of the many vendors. Snap a photo of Sri Mahamariamman Temple while you're there to increase your XP by 10.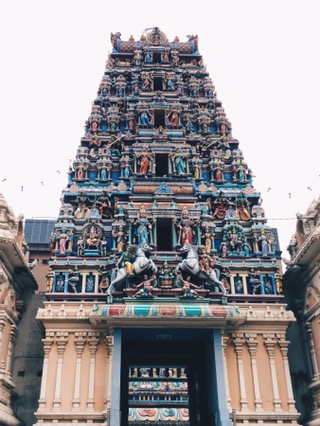 Getting Around
KL has a vast network of buses and LRT trains that can get you around town easily. Tickets per trip only costs about 1 MYR – 5 MYR ($0.30 – $1.60 CAD) depending on the distance you're travelling. Grab a Touch-and-Go card and load money for quick LRT action (though they can be finicky on buses, just be patient).
Drink
Heli Lounge Bar
For a cocktail with a view, the Heli Lounge is the place to be. Offering 360 degree views of KL from 34 floors up, this heli-pad turned bar beats the views of the Petronas Towers or the KL Tower because you can see both at the same time. They will charge a drink per person as admission (the cheapest drink being 30 MYR/$10 CAD). While steep, it's worth it for the view alone and plus, you can sip on a mojito at the top for as long as you'd like! The address is Menara HK, floor 34, Jalan Sultan Ismail, as you need to know what building you're looking for in order to find it. Try to get there before sunset to avoid huge crowds. We were there as a thunderstorm rolled in during the twilight hours, and it was stunning.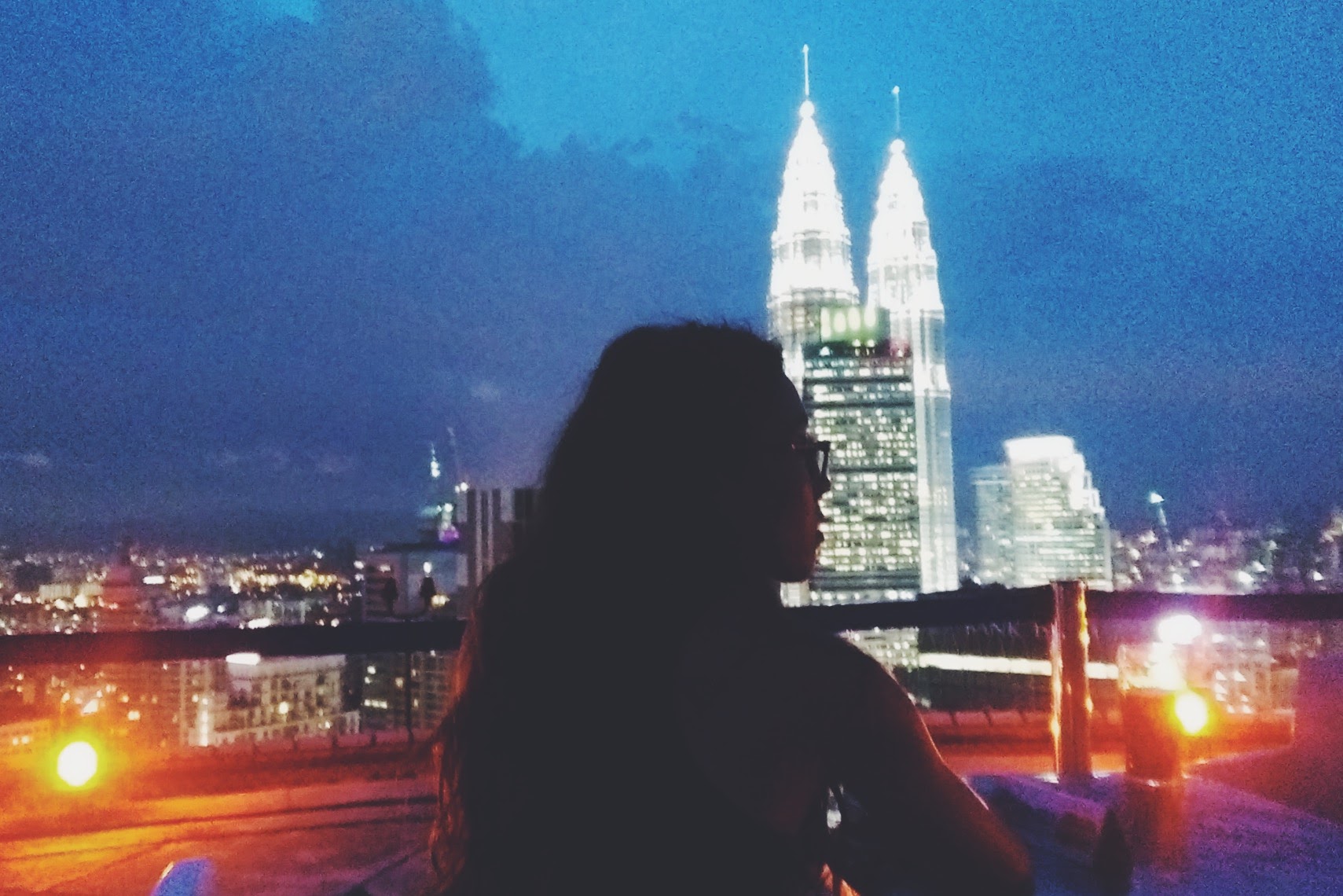 Taps Beer Bar
When you travel with such high profile beer-innovators such as the Silly Sir Brewery's founder himself, you find yourself travelling out of your way for a simple IPA. Sorry to break it to you this way, but South East Asia has a very limited selection of beer. Fortunately, Taps Beer Bar has about 20 taps of rotating imported brews from notable breweries from around the world. Expect to pay premium for a pint, about 30 – 60 MYR ($10 – $20 CAD) per drink, and upwards of that for the rare stuff.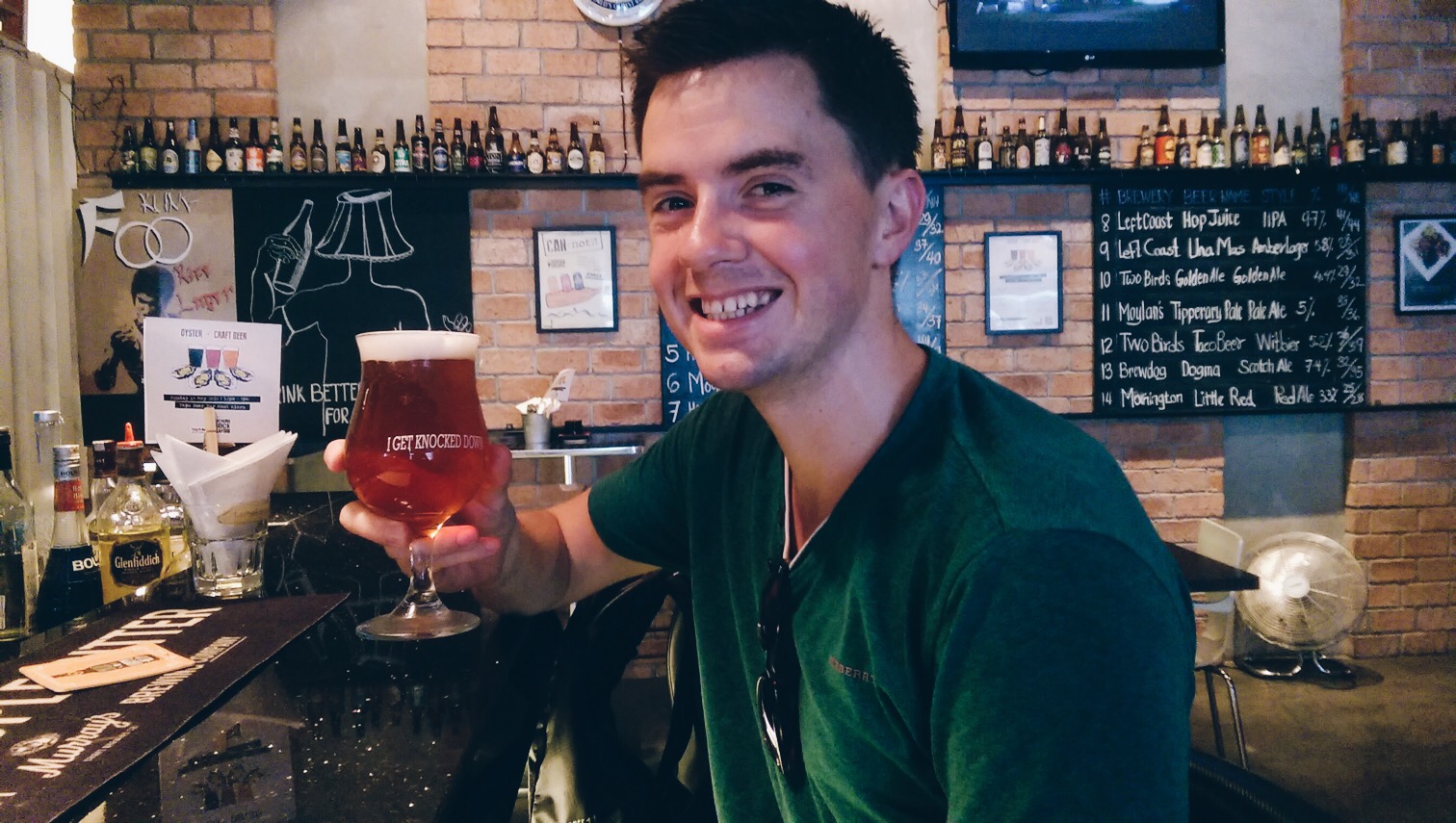 See
Malaysian Tourist Centre (MaTic) & traditional Malay dance
This is a good first stop for tourist information if you're interested in package deals and booking exertions. The tourist centre will give you information for points of interest in the other states of Malaysia and tips on getting there. We picked up a useful city and LRT map and managed to see a free traditional music and dance show in the afternoon. There were some really hilarious dance sections though (two men danced flamboyantly with giant lettuce leaf fans), so try not to be insensitive by laughing.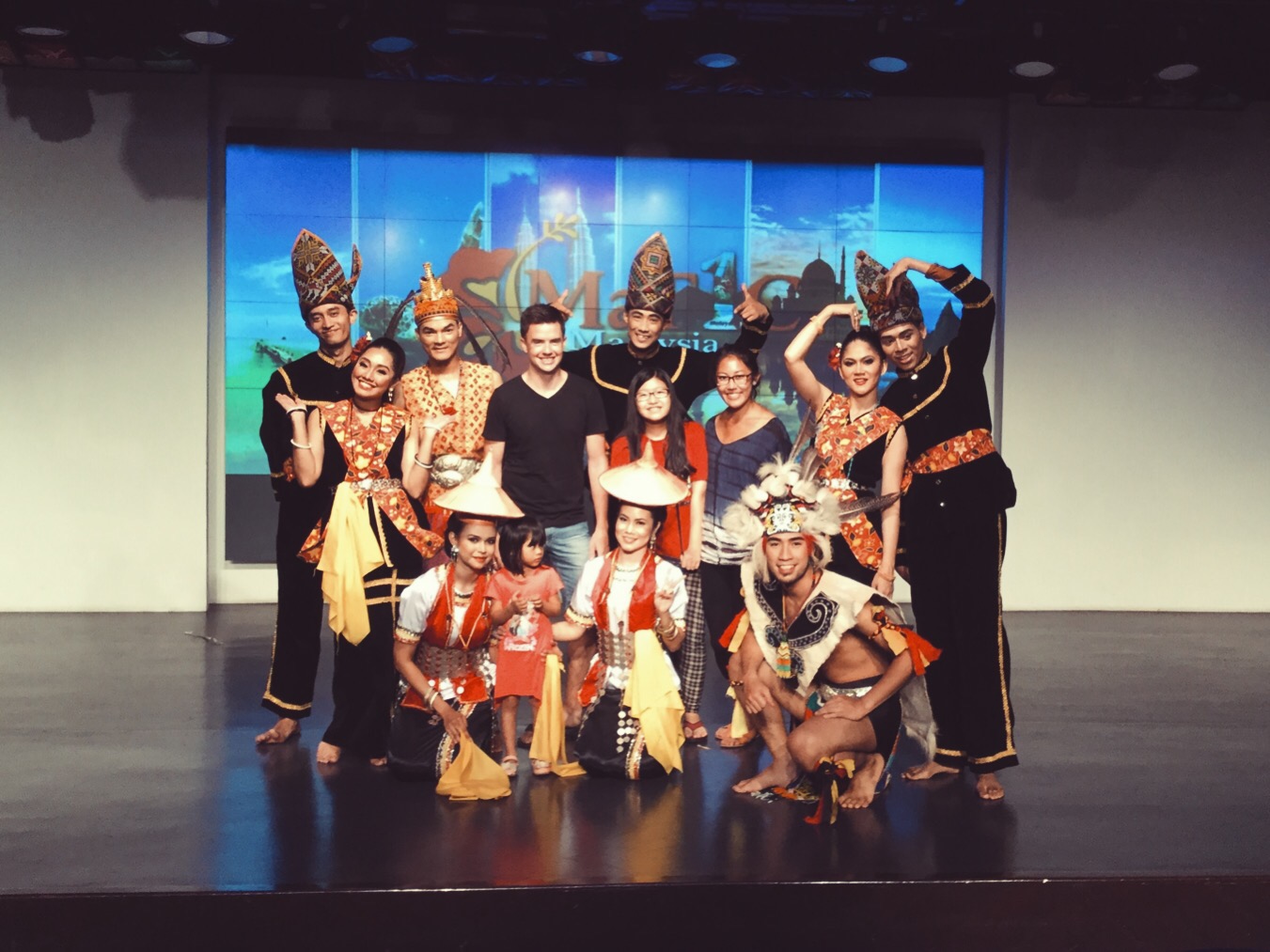 Petrona Towers
For a while, the Petrona Towers held the title for world's tallest buildings. As the defining feature of Kuala Lumpur's skyline, it would be hard to believe you really visited KL without a picture in front of these remarkable feats of architecture and engineering.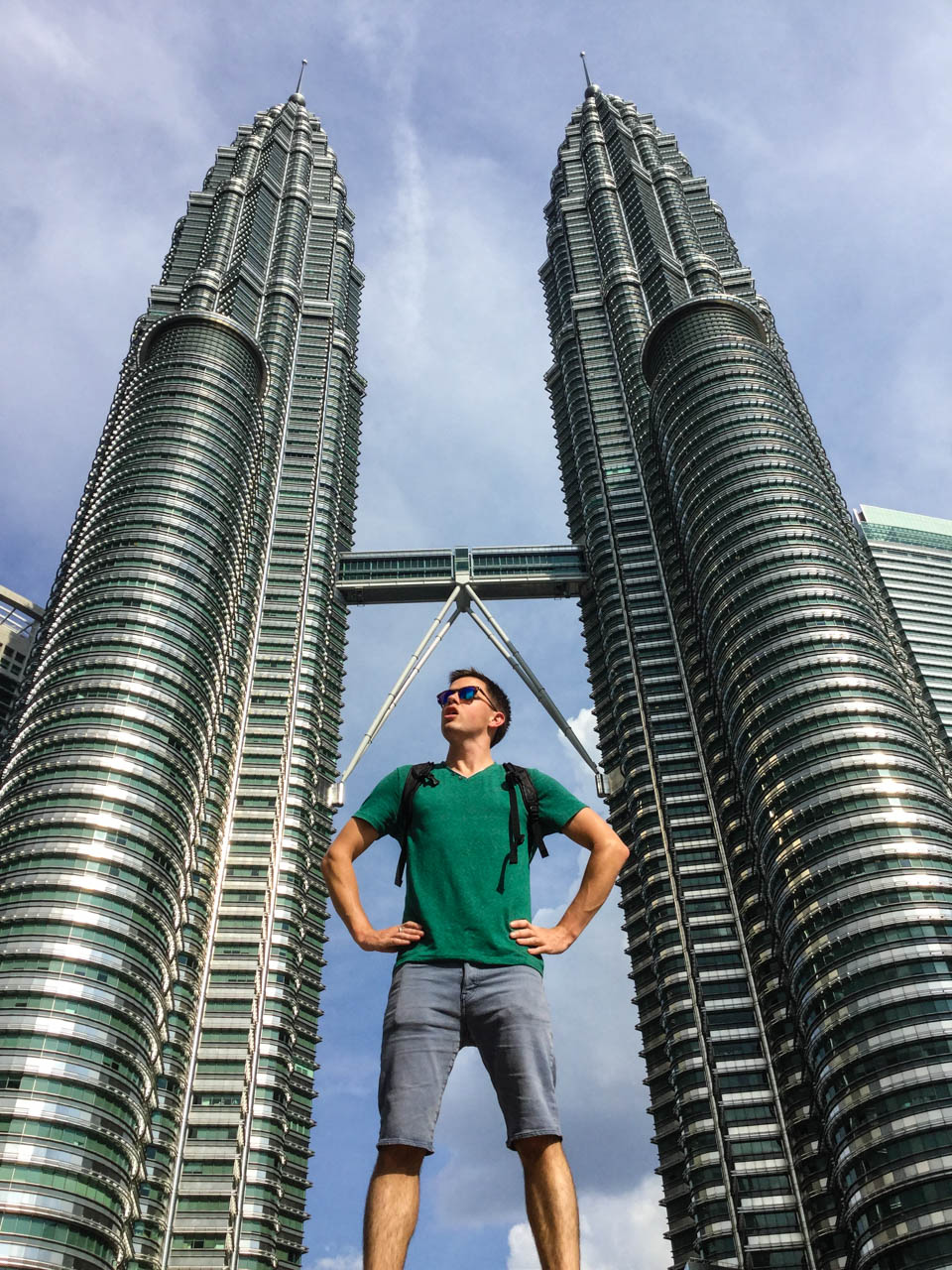 Visit
Batu Caves
I don't quite know what the most impressive part of Batu Caves is. It has huge limestone openings in the cliff side, a billion foot high (maybe more!) golden statue guarding the entrance, and 270-something step staircase leading to the cave mouth. The Batu Caves are a must-see attraction in KL. Inside, the caves house Hindu temples used for prayer. Hundreds of monkeys loiter around the area, though they're nowhere near as aggressive as the alcoholic monkeys of Bali. They'll leave you alone provided you don't taunt them.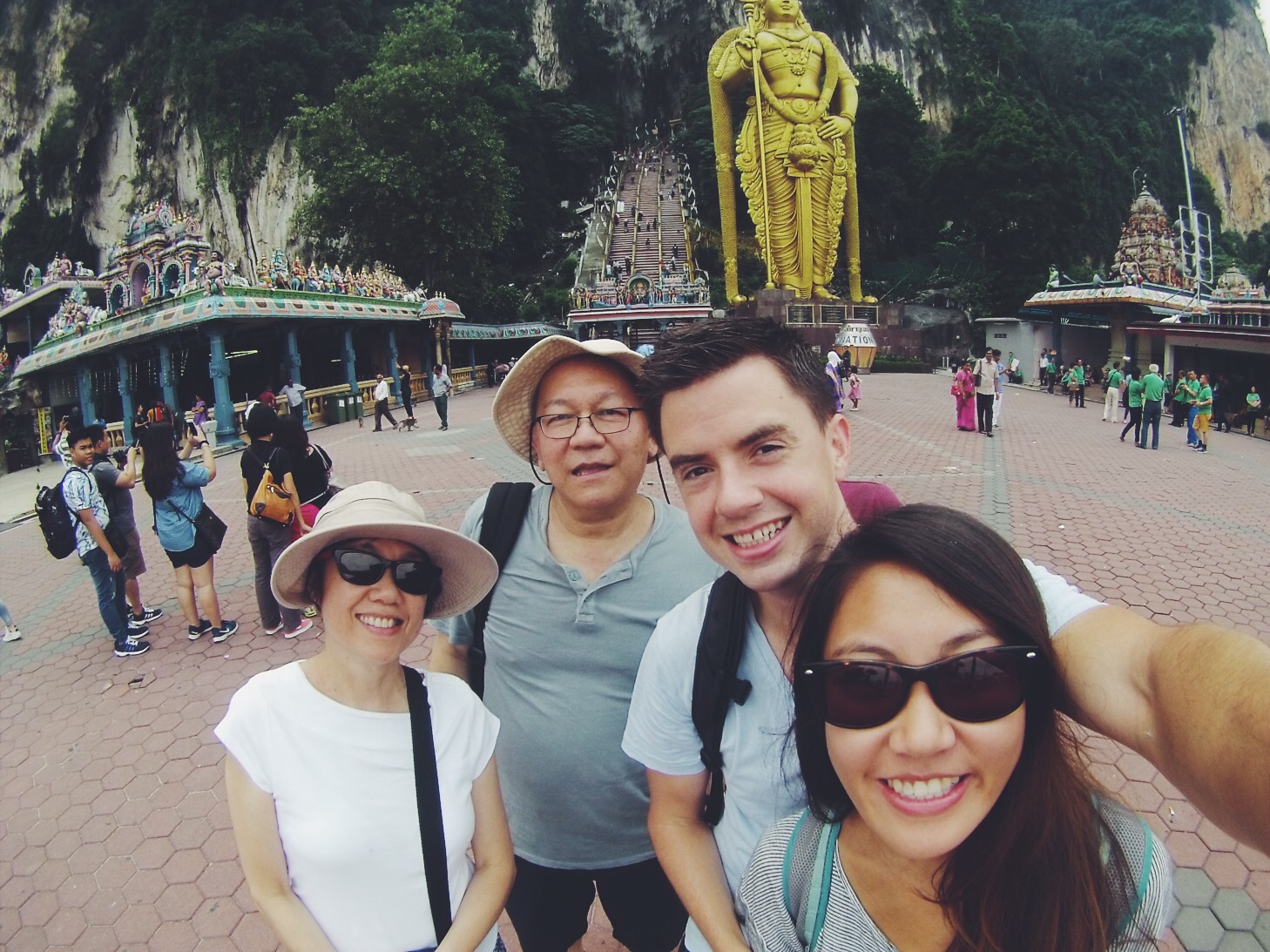 I am also told that if you go during the Tamil month of Thai (Jan/Feb), there are festivals making it is a whole different experience. The LRT has a stop right at the caves, so there is no excuse. Also admission is free, so there's really no excuse.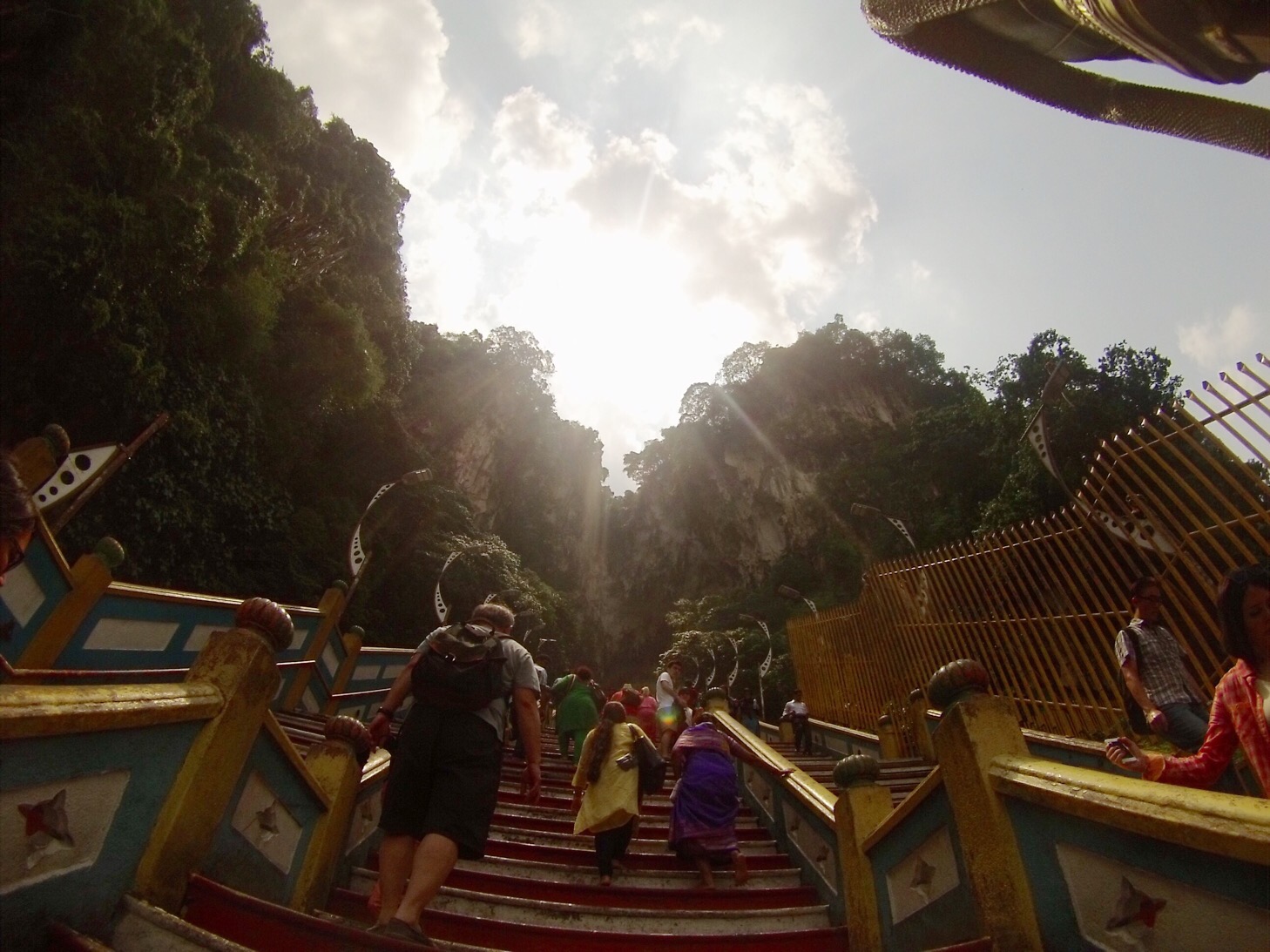 Eat
Anywhere
Literally anytime between activities or sleeping, we spent it eating. There is no shortage of good food in KL. From high end restaurants, to hawker stalls, there is a wide variety of foods and drinks that will keep you full.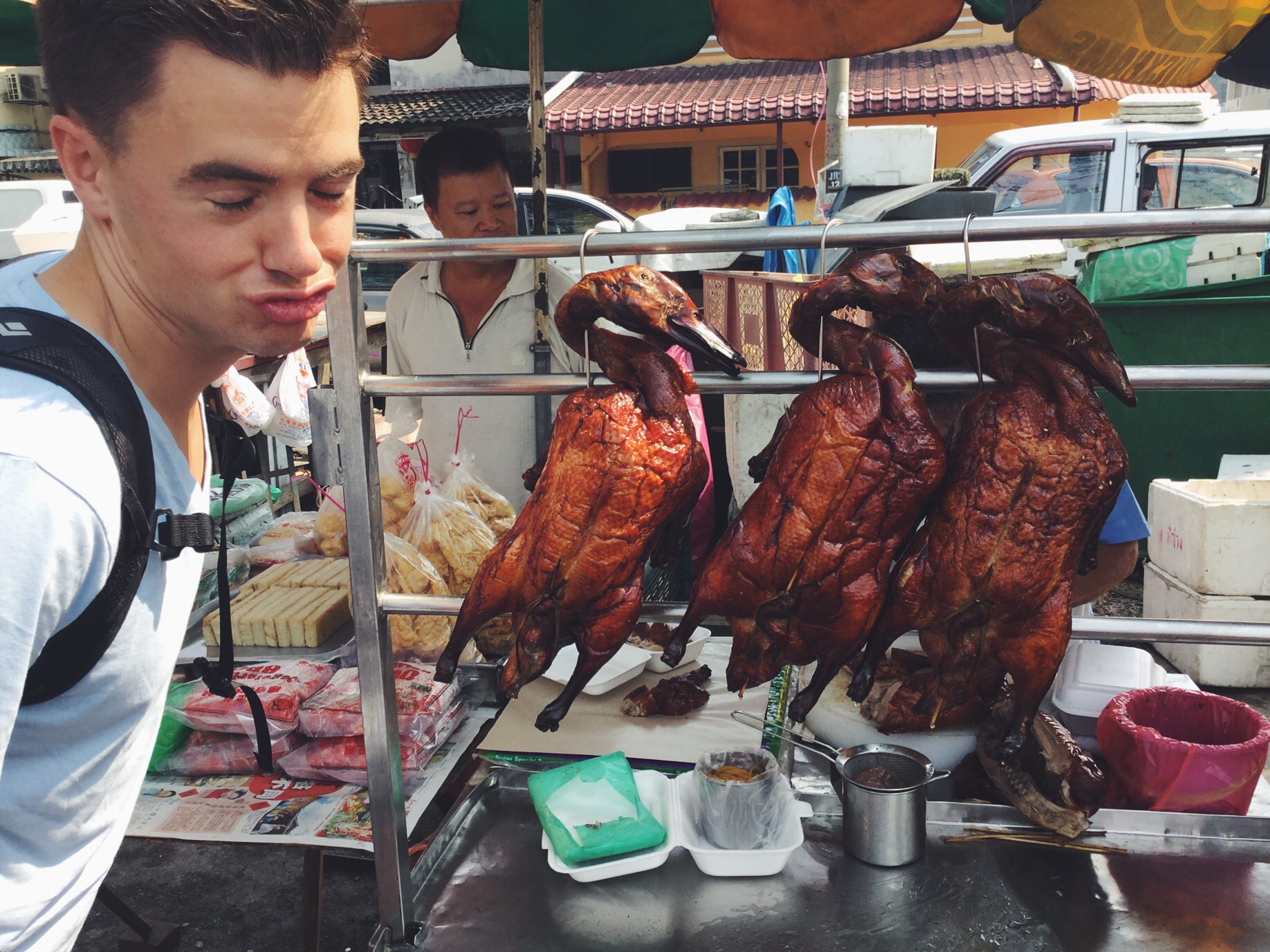 Malaysia has heavy Chinese and Indian culinary influences to satisfy that Asian taste buds. If you're looking for something new, give a Nyongya restaurant a go, sort of a fusion of Chinese and Malay cuisine, if you enjoy spicy fish and chicken curries.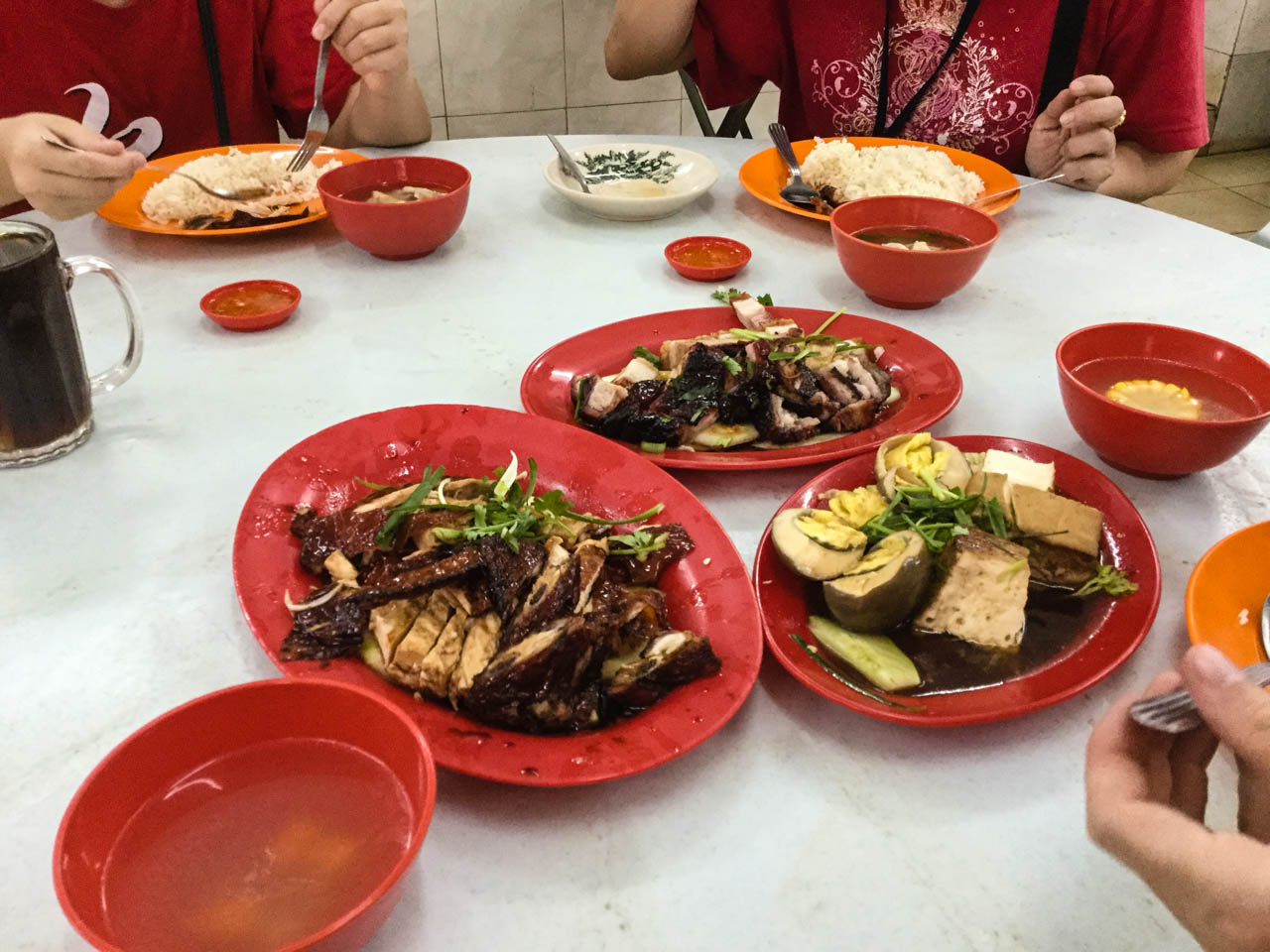 Durian
Oh the infamous stinky durian… Some people love it, most westerners fear it. Infamous for being the world's stinkiest fruit, some say it taste something like creamy sweet garlic. Apparently the Malaysian durians are the best in the world. Maybe its spiky exterior and pungent smell is really telling us humans that it is poison. Matti may or may not be able to confirm.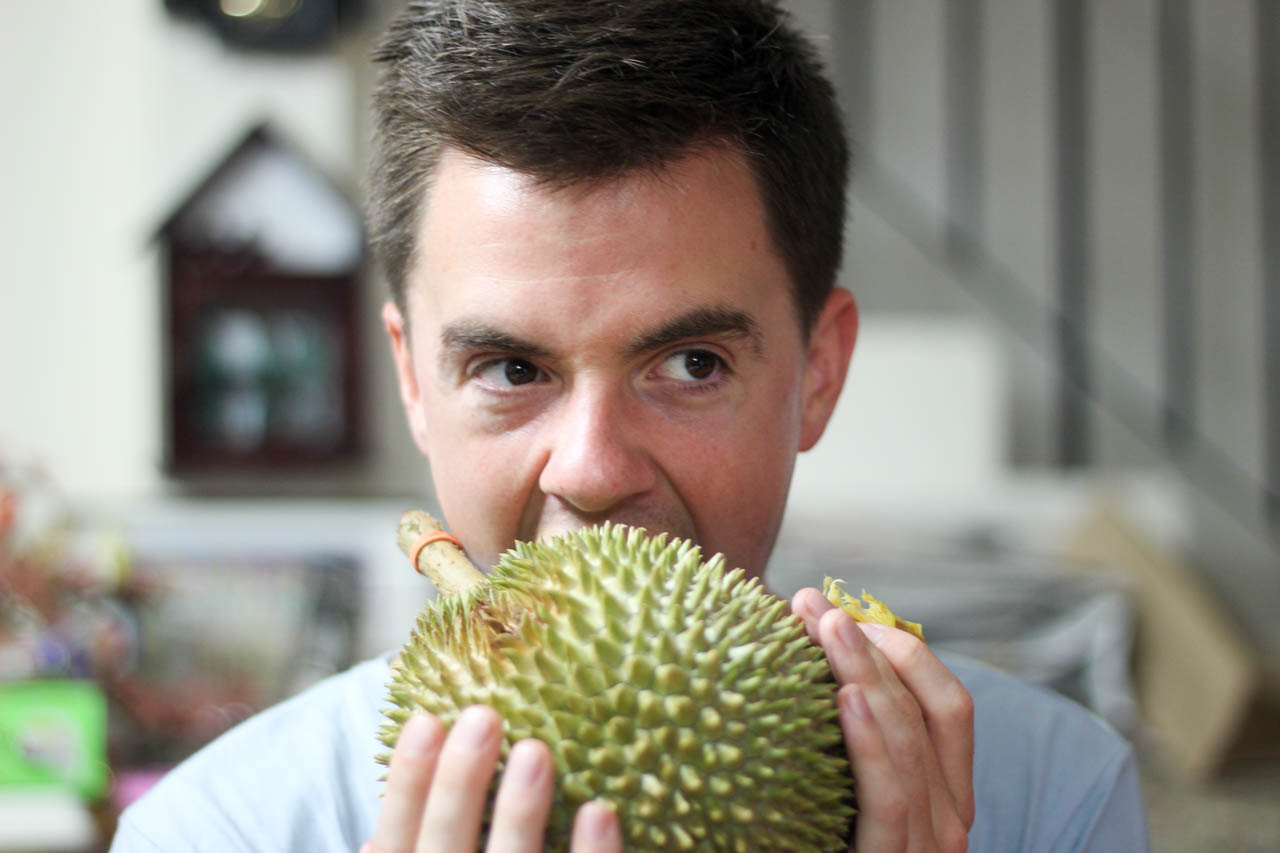 Our experience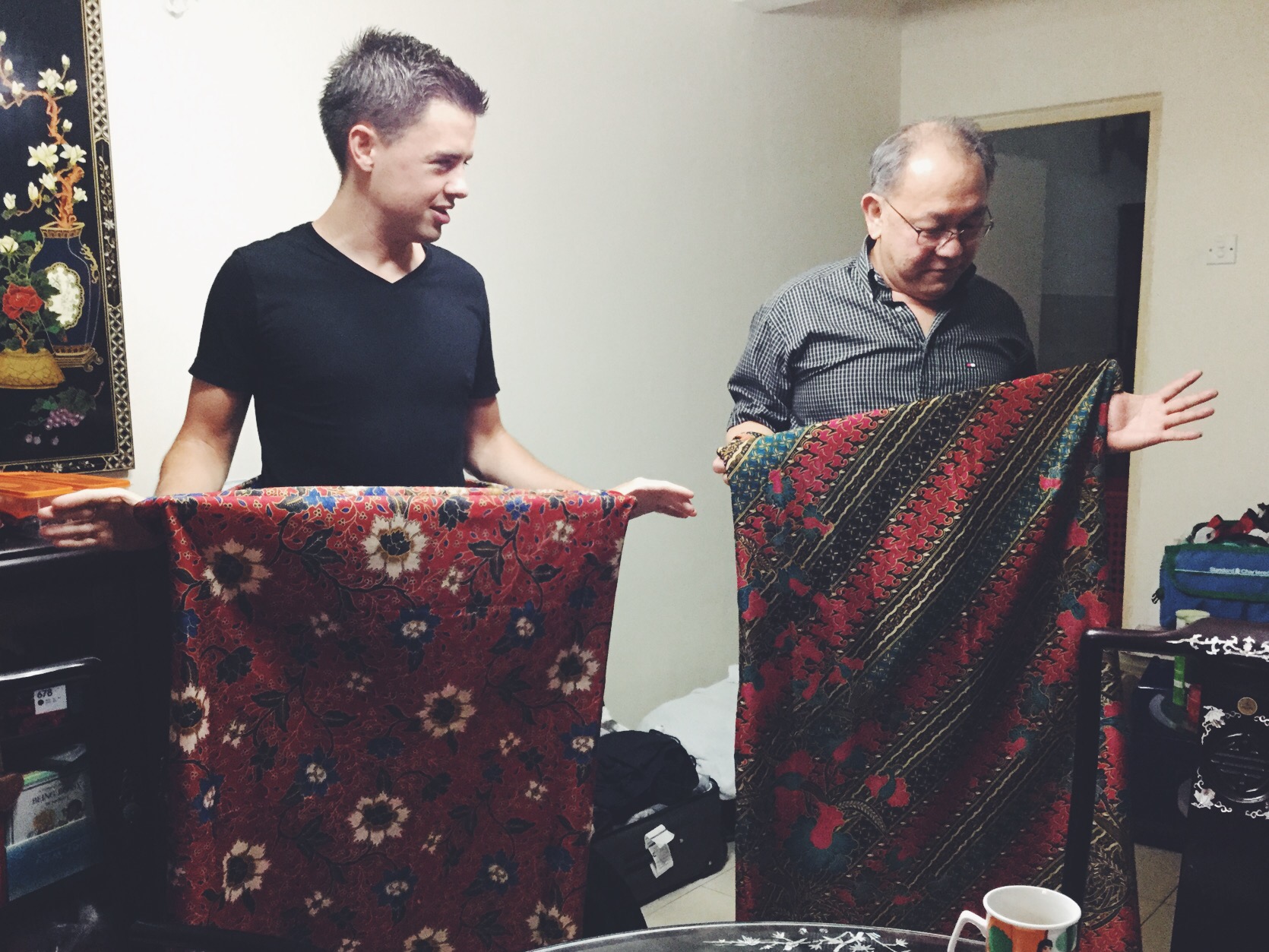 We had a relaxing two weeks in the city reconnecting and hanging out with family. This has been the real highlight of Malaysia. We stayed with my two aunts and cousin who spoiled us with their incredible hospitality, stuffing our bellies full to capacity wit delicious food.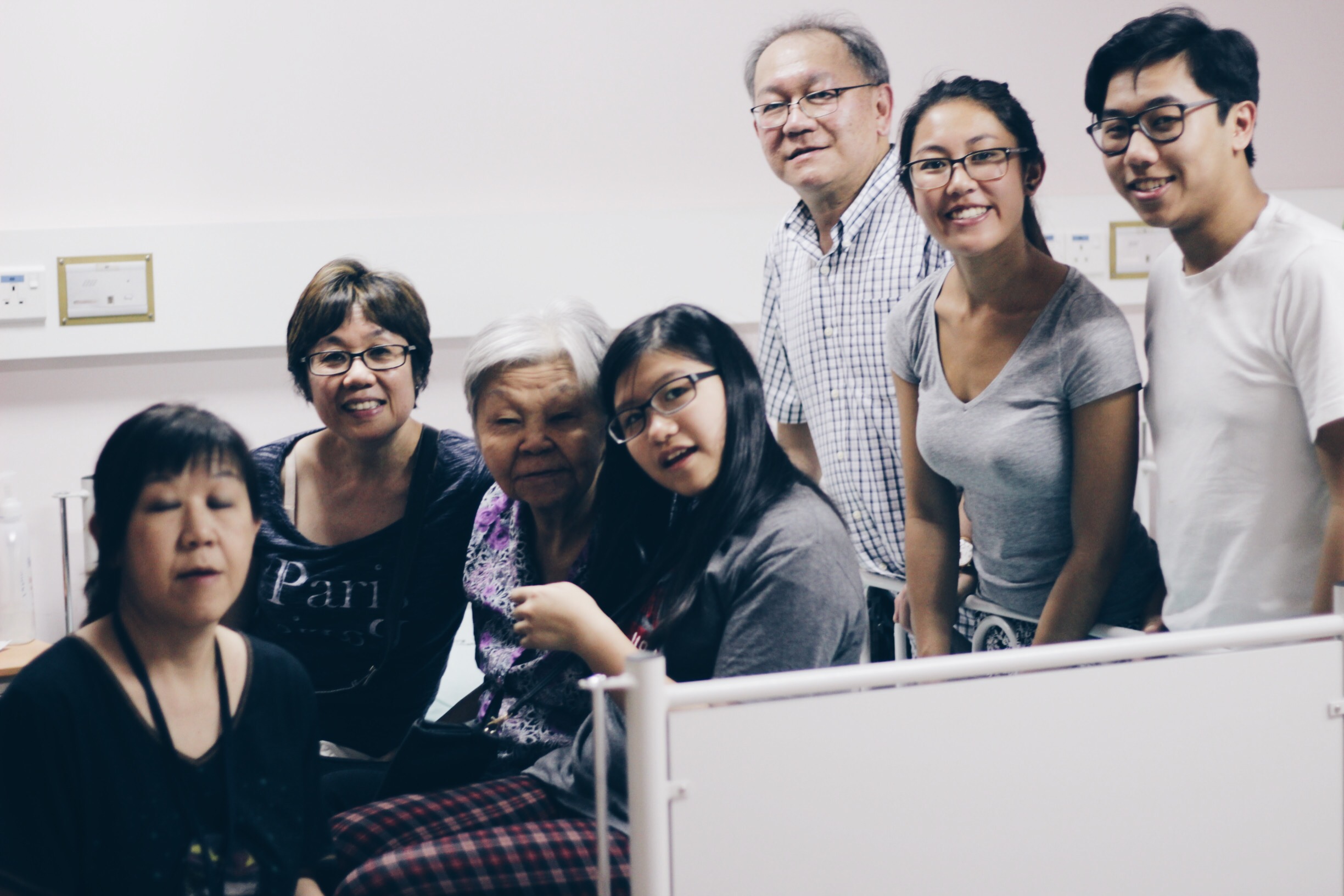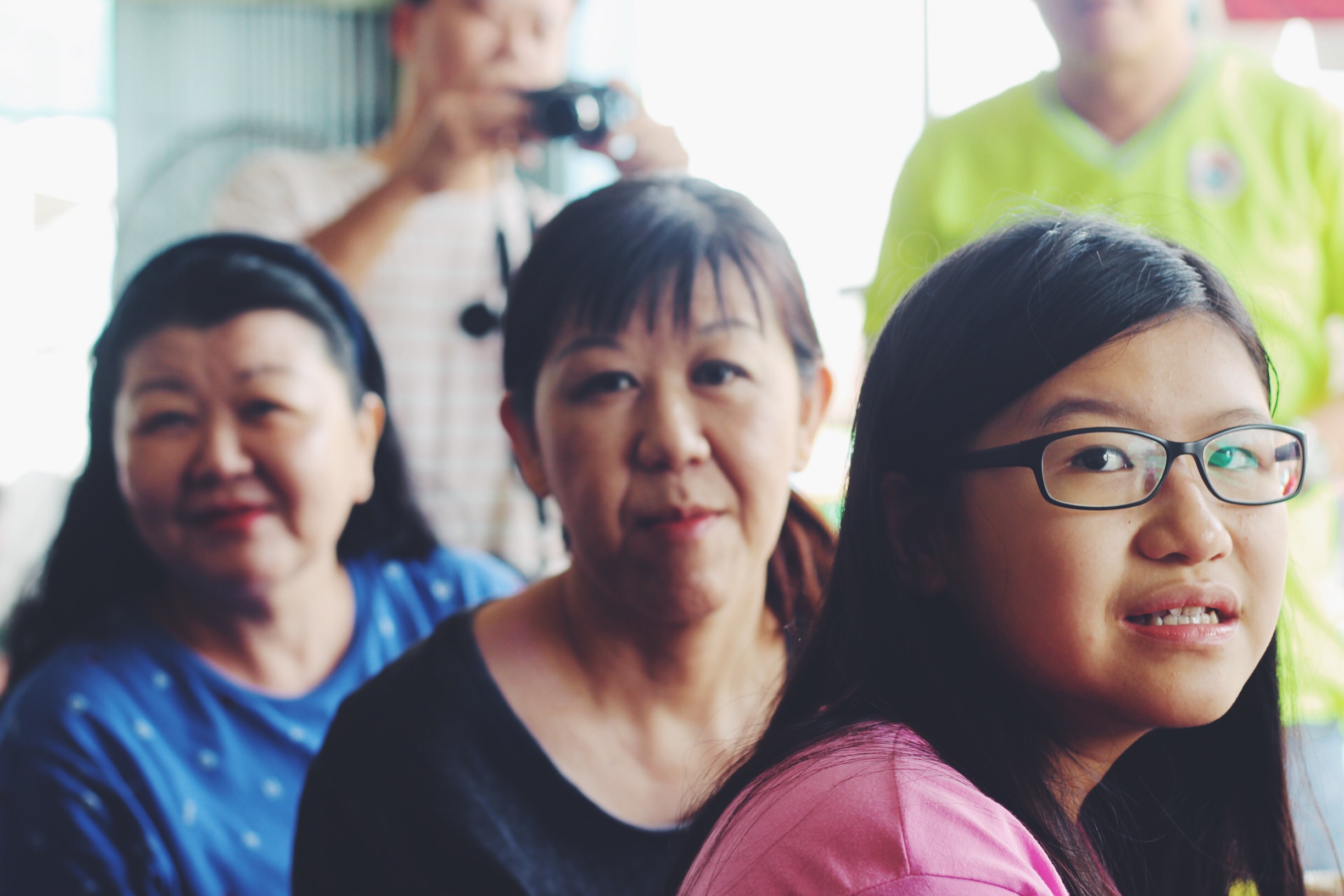 And we were lucky to meet up with my family from Canada and spent a week with them in KL before moving on to Kota Kinabalu!
Shameless plug: thank you to my brother Adrian (@jin.seng) for some of the fab photos featured in this post. ?