South Thailand is probably best known for its beautiful beaches, wild island parties, and delicious food. And I can confirm that all of those things are perfectly accurate. Here's everything you need to know about backpacking Krabi & Koh Phi Phi on a budget.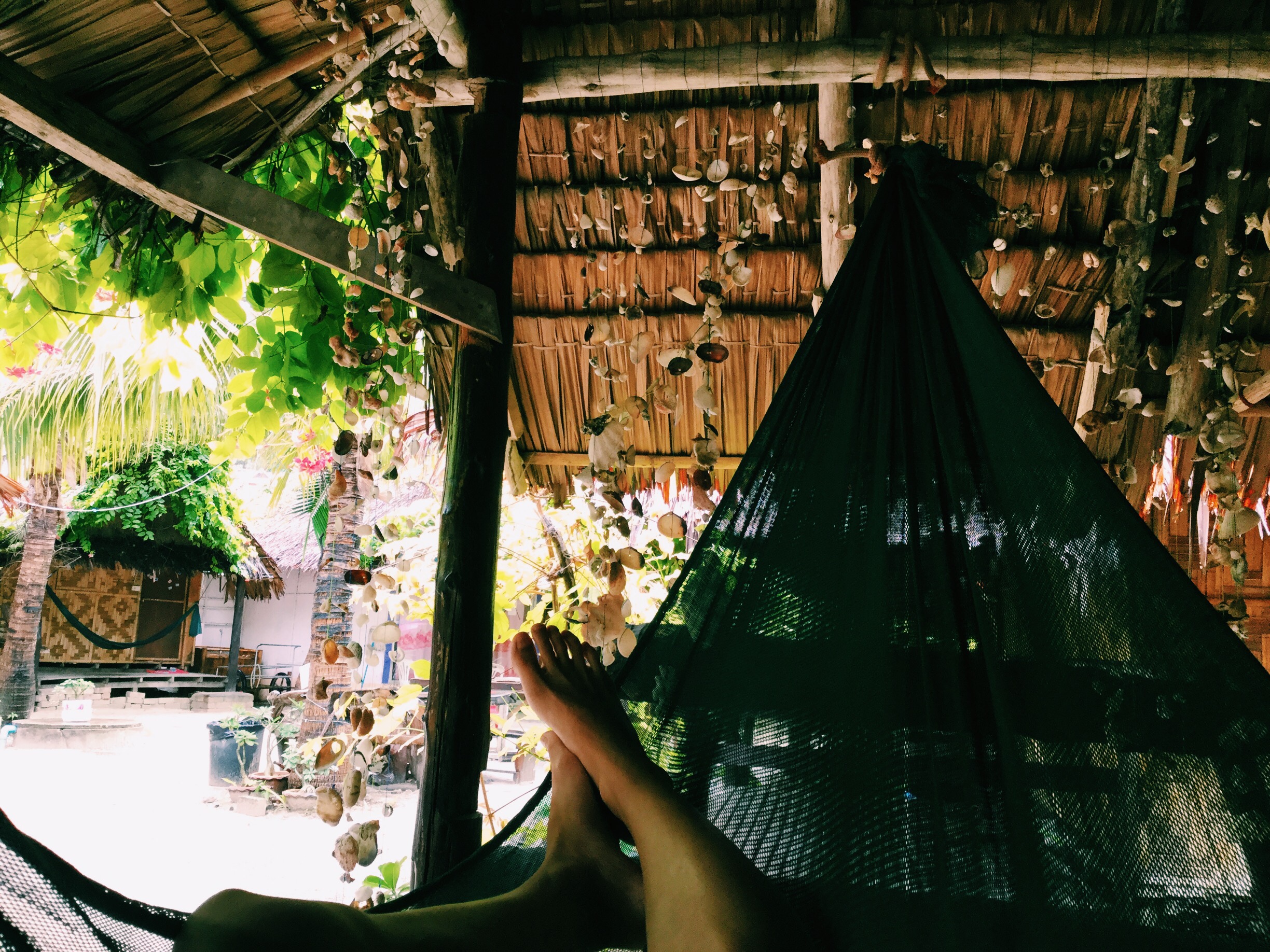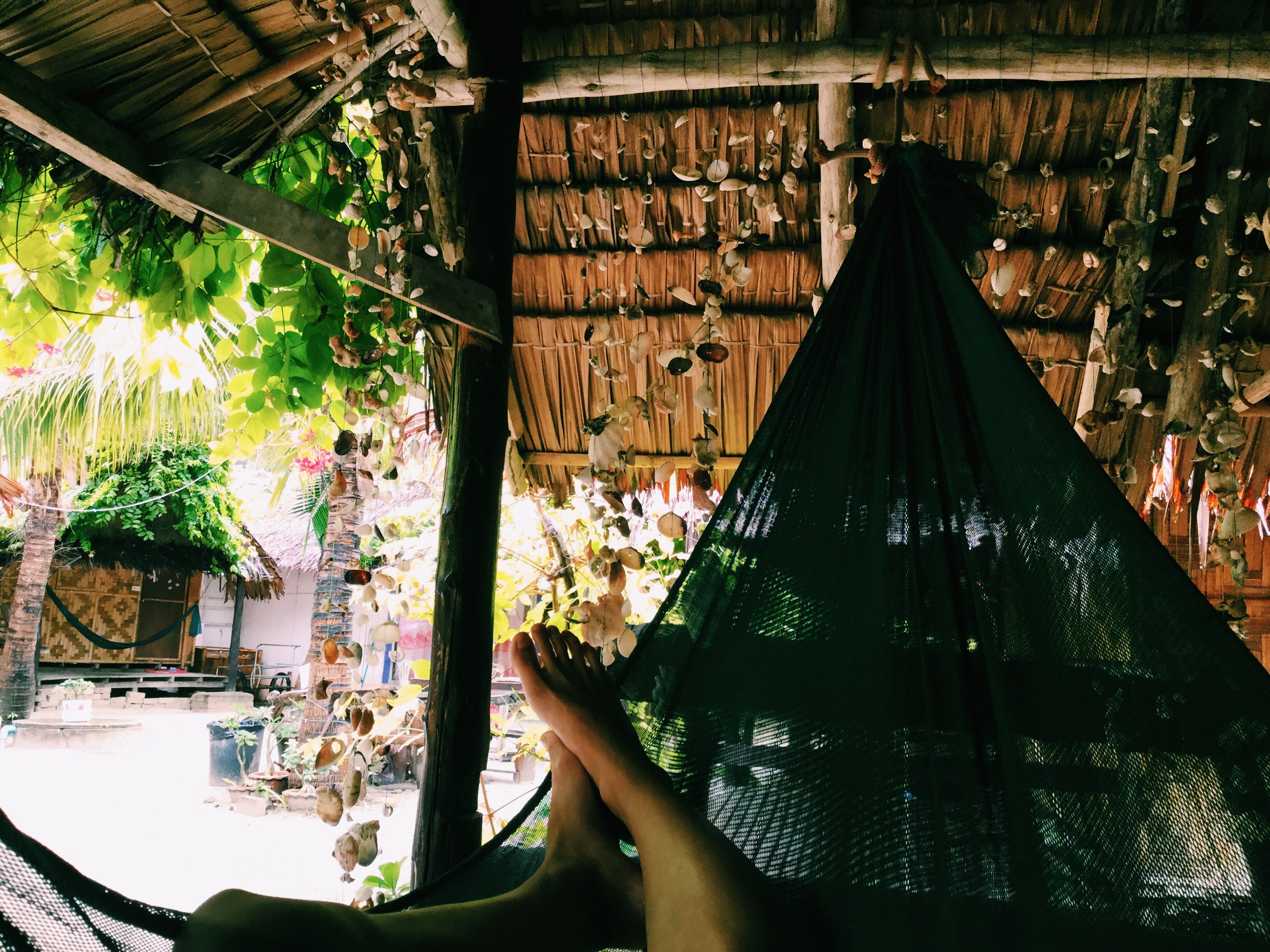 Krabi
We flew internationally into Krabi and spent a few nights in the quiet town. The airport is only a few km outside of the town and the cheapest option is to get on the shuttle bus from the airport for 80 THB per person (~$3 CAD).
Getting Around
Krabi is quite small so you can pretty much walk anywhere. But renting a bike is a good option for day trips. We rented a bike for 150 THB (~$5.50 CAD) for 24 hours and were required to leave a passport as a deposit.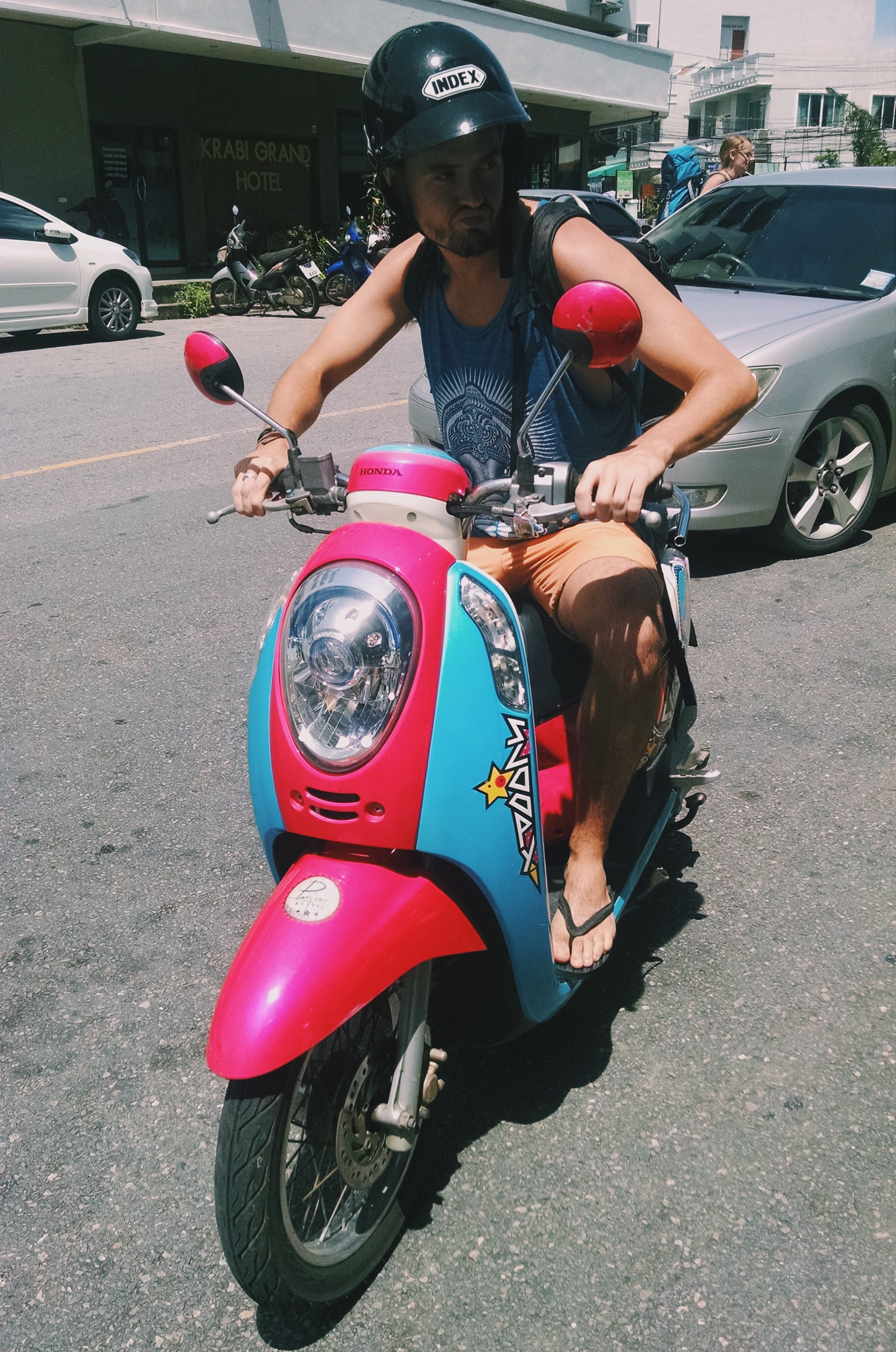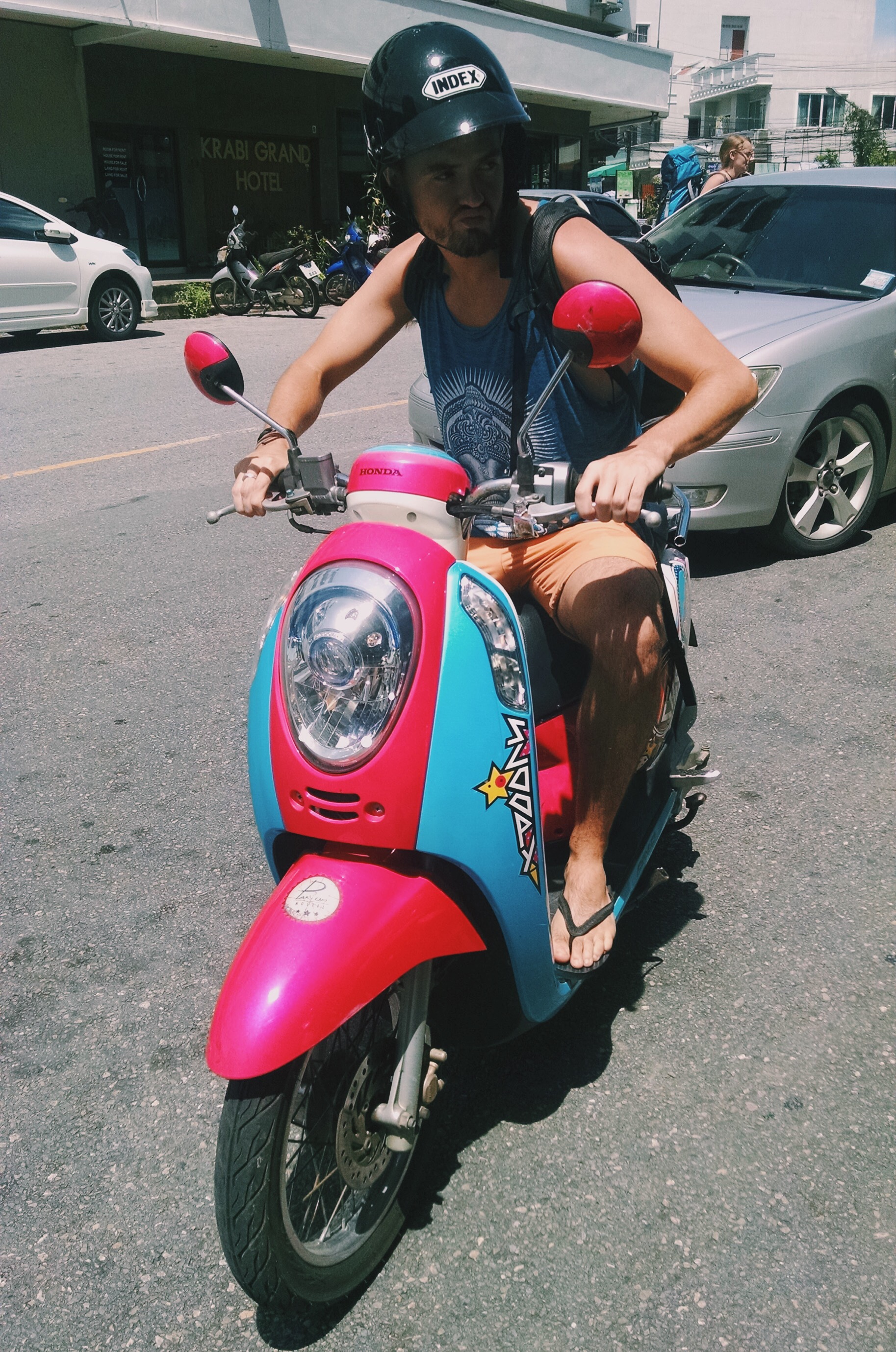 Another budget option for getting around are the local buses called songthaew. They are essentially modified pickup trucks with benches and roof in the back. I think there is some system of bus stops but you can flag one down if you see it and ask where they are going. A pretty good rule of thumb is that if there is a 711, it'll probably stop in front of it. We spent 50 THB (~$1.80 CAD) per person to get to Ao Nang beach.
Visit
Ao Nang
Ao Nang beach is about a 25 minute drive from Krabi and it is a popular spot for tourist with many resorts and restaurants lining the waterfront. It was our first taste of Thailand's picturesque limestone cliffs and stick straight out of the water. Spend an afternoon swimming, sunbathing, and souvenir shopping.
If you like stunning beaches, you'll love the beaches of Sri Lanka.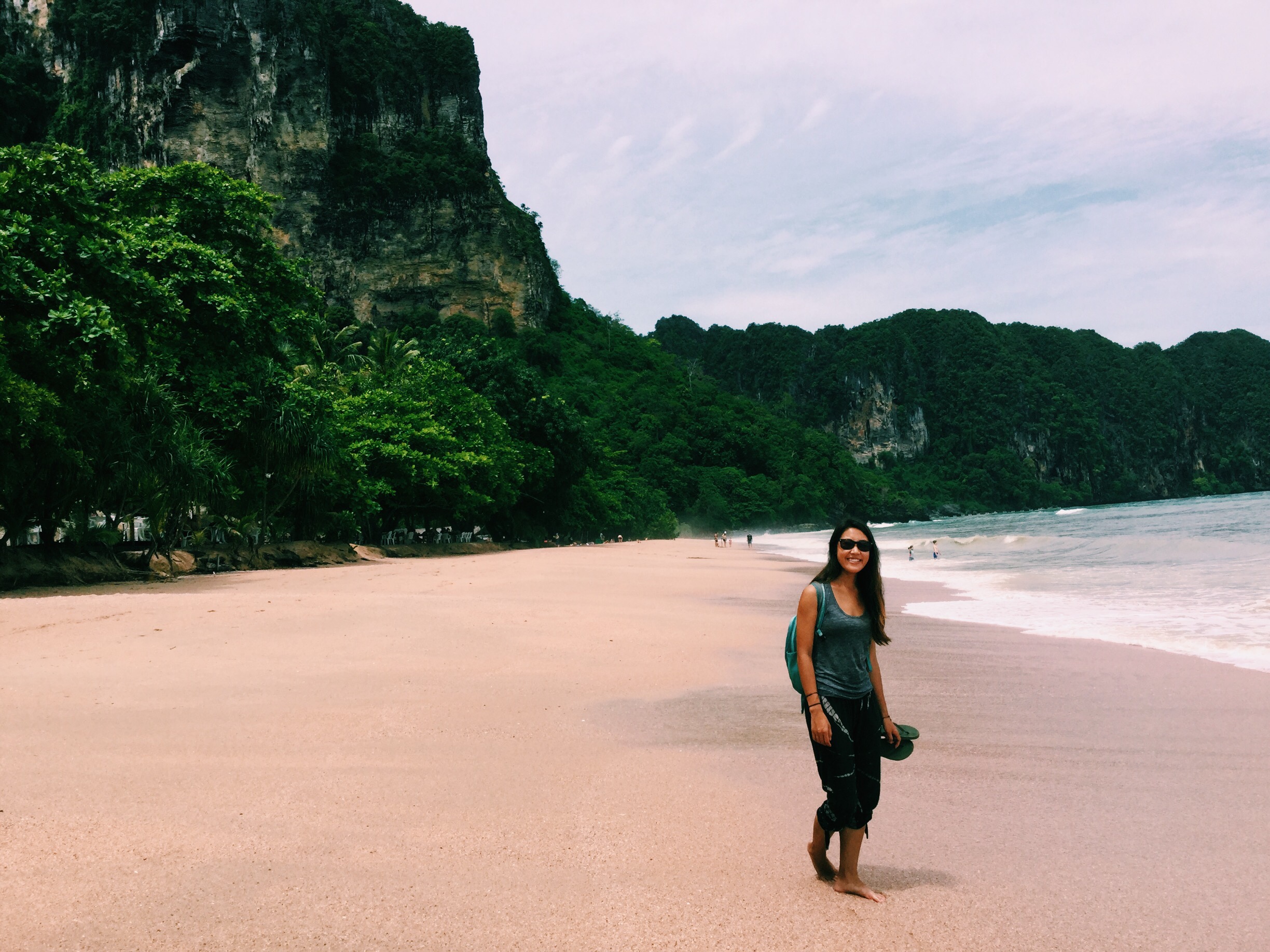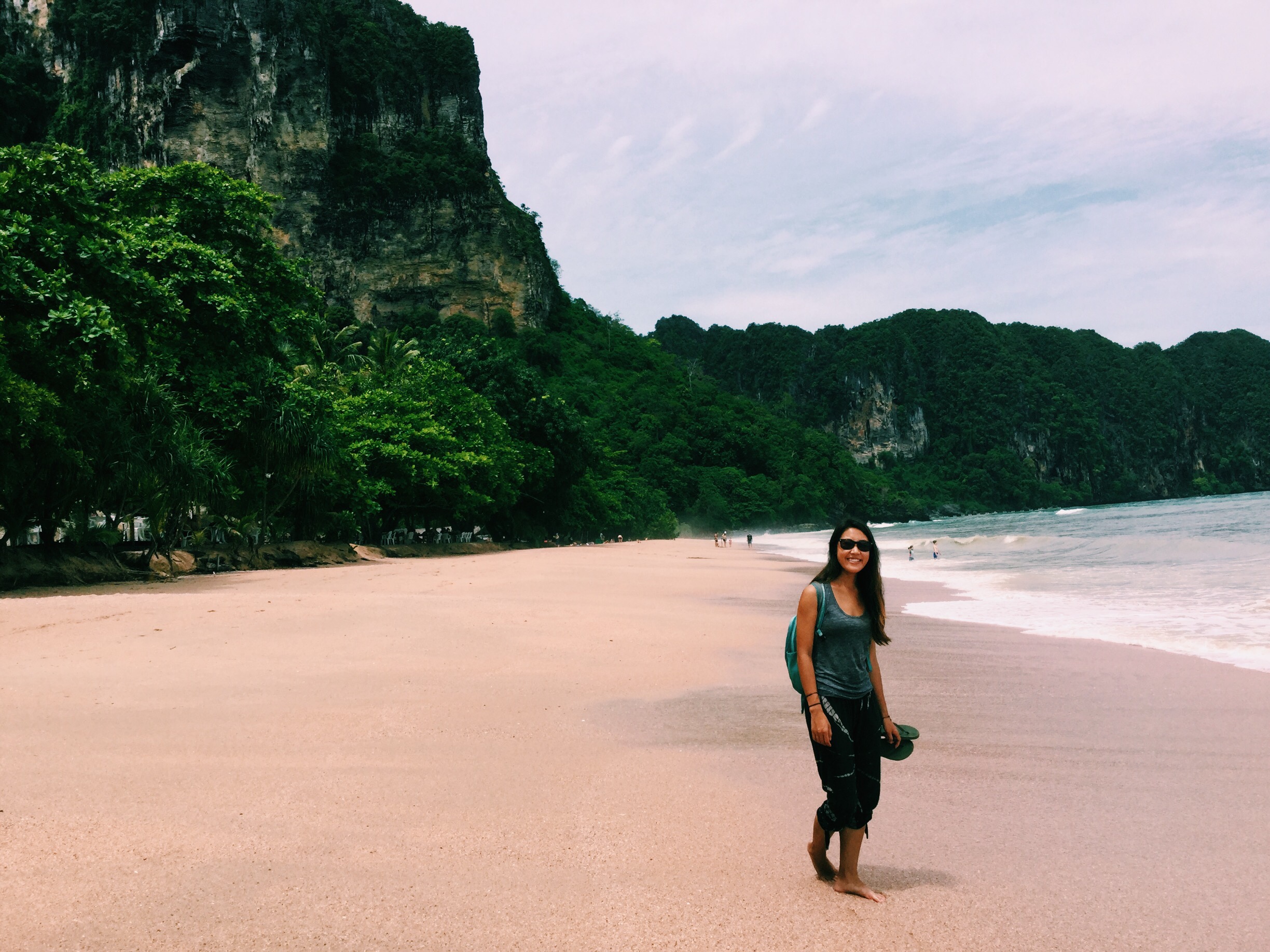 Emerald pool
We rented a motorbike for the day and drove ourselves almost an hour and a half into the national park to the Emerald Pool. Pack your swim suit and hope for a sunny day because the naturally turquoise fresh waters are so refreshing after a long ride in the sun. But a warning, the pool is usually full of tourists, local and foreign.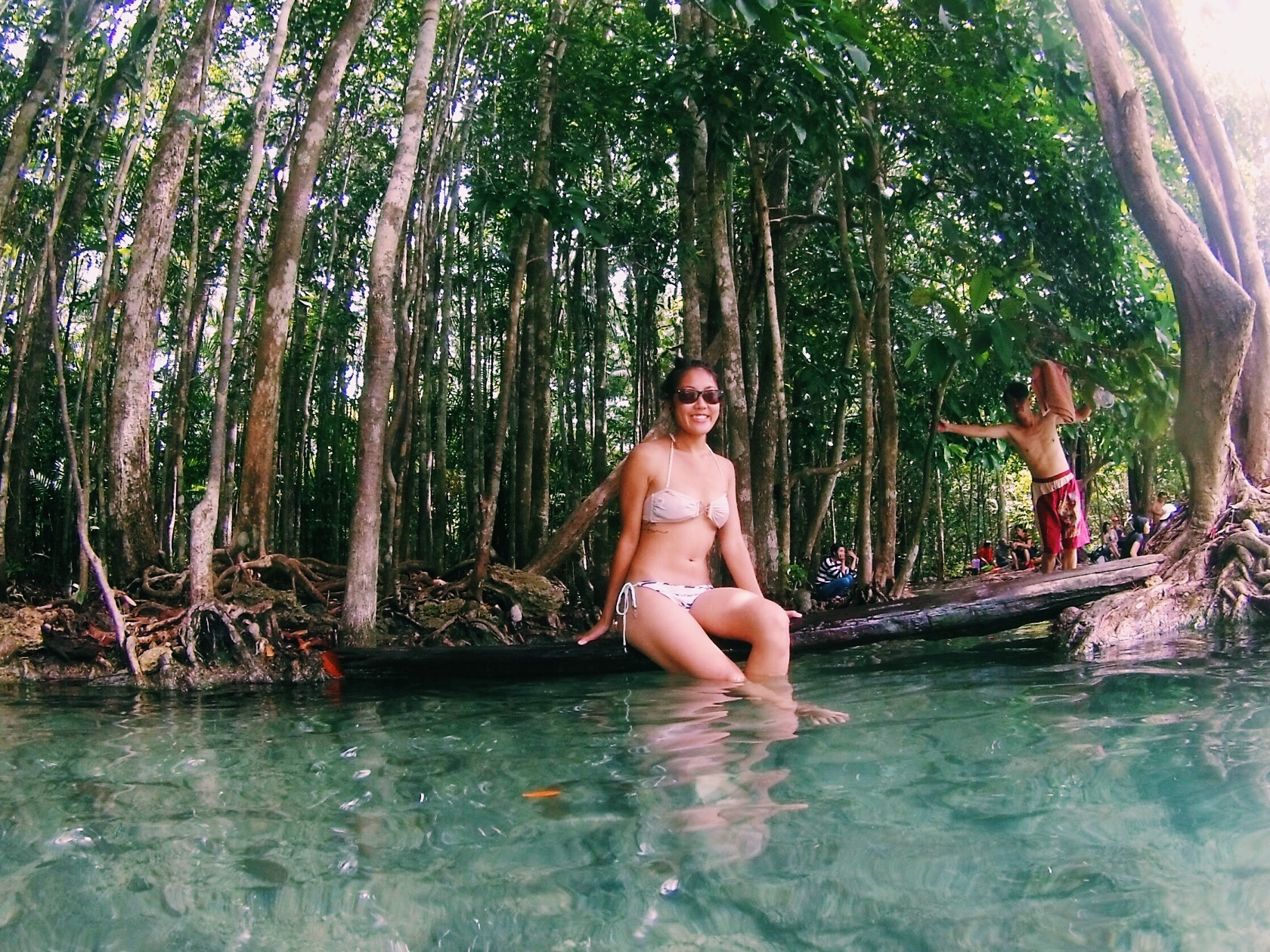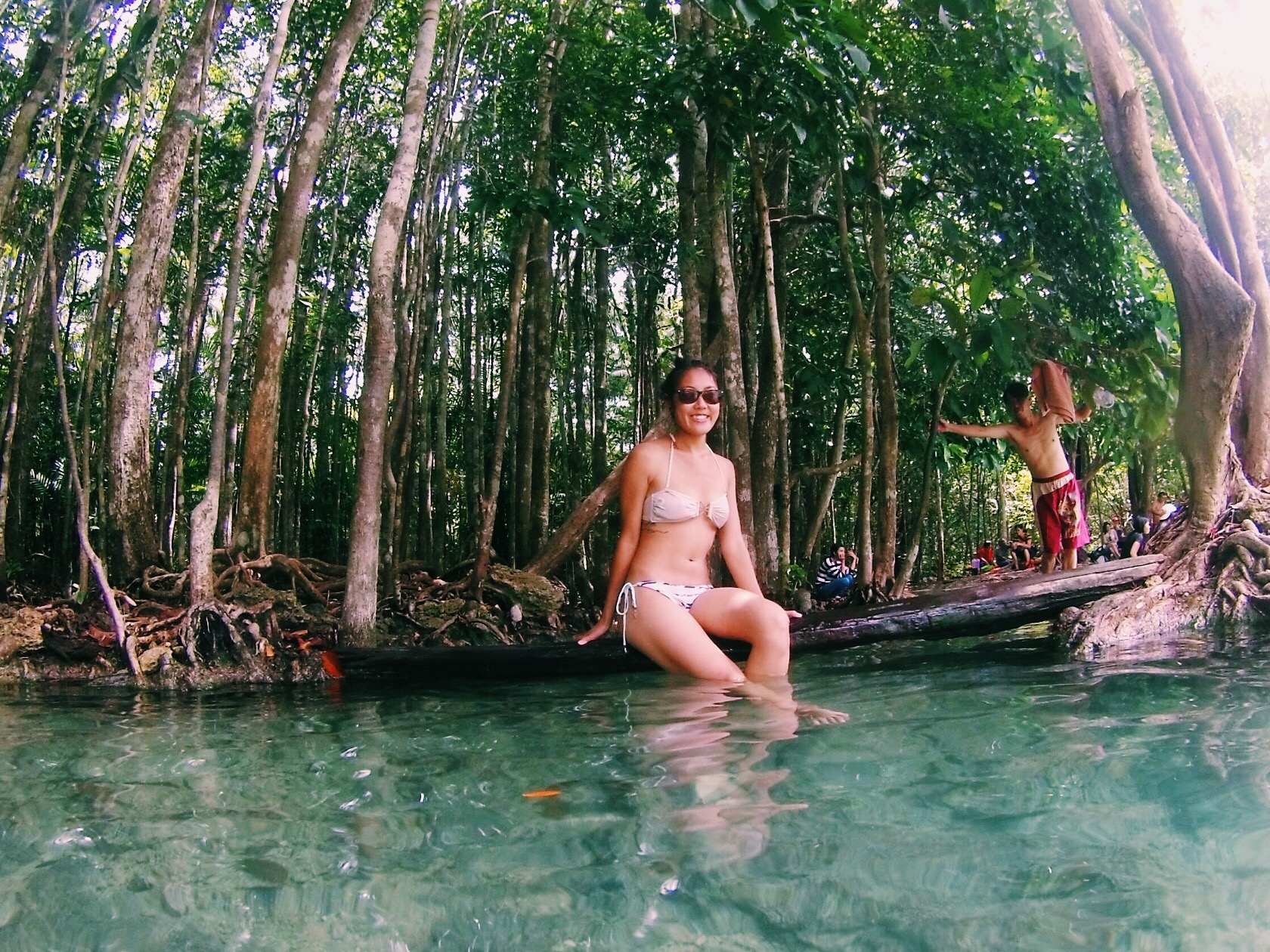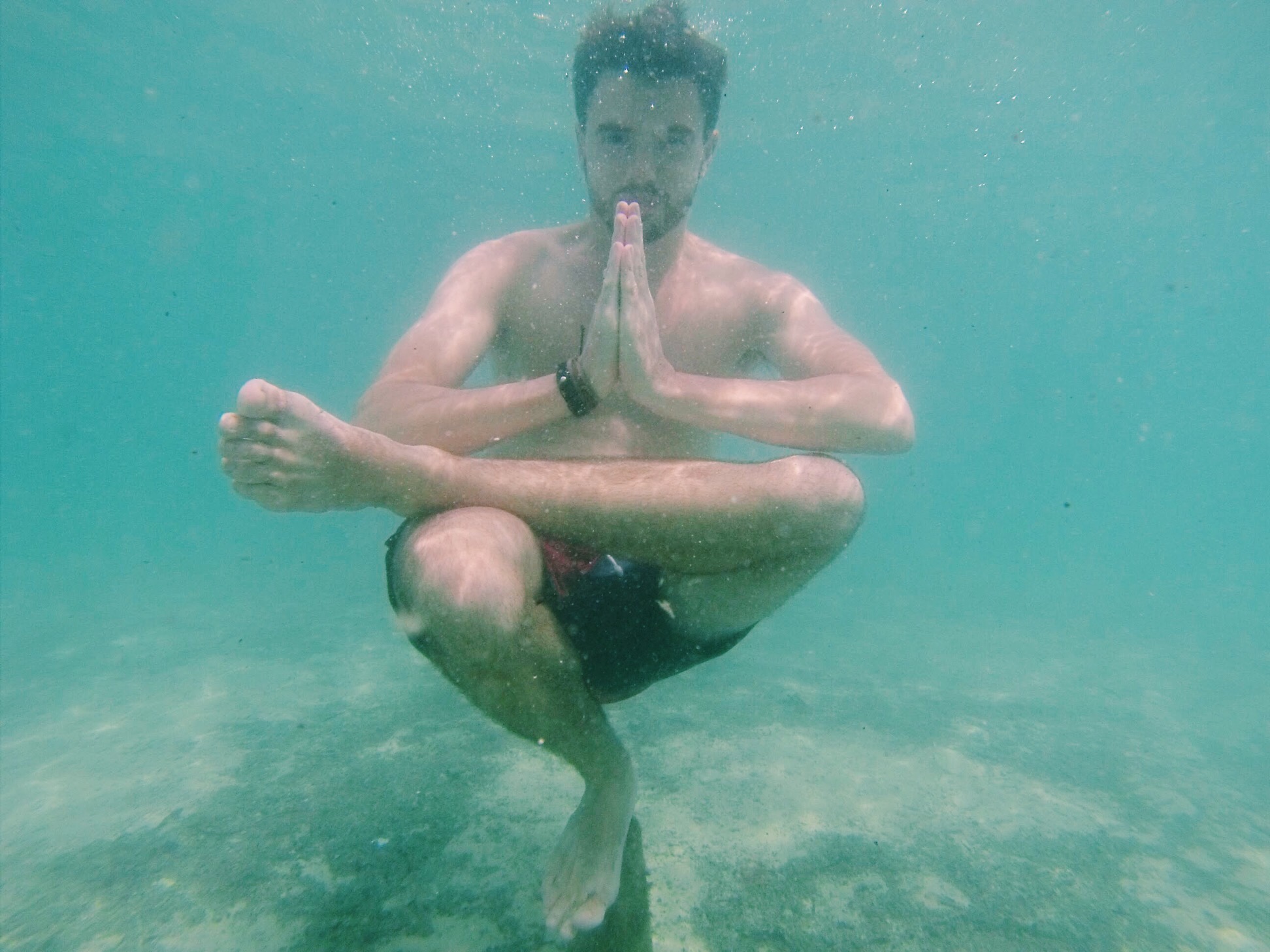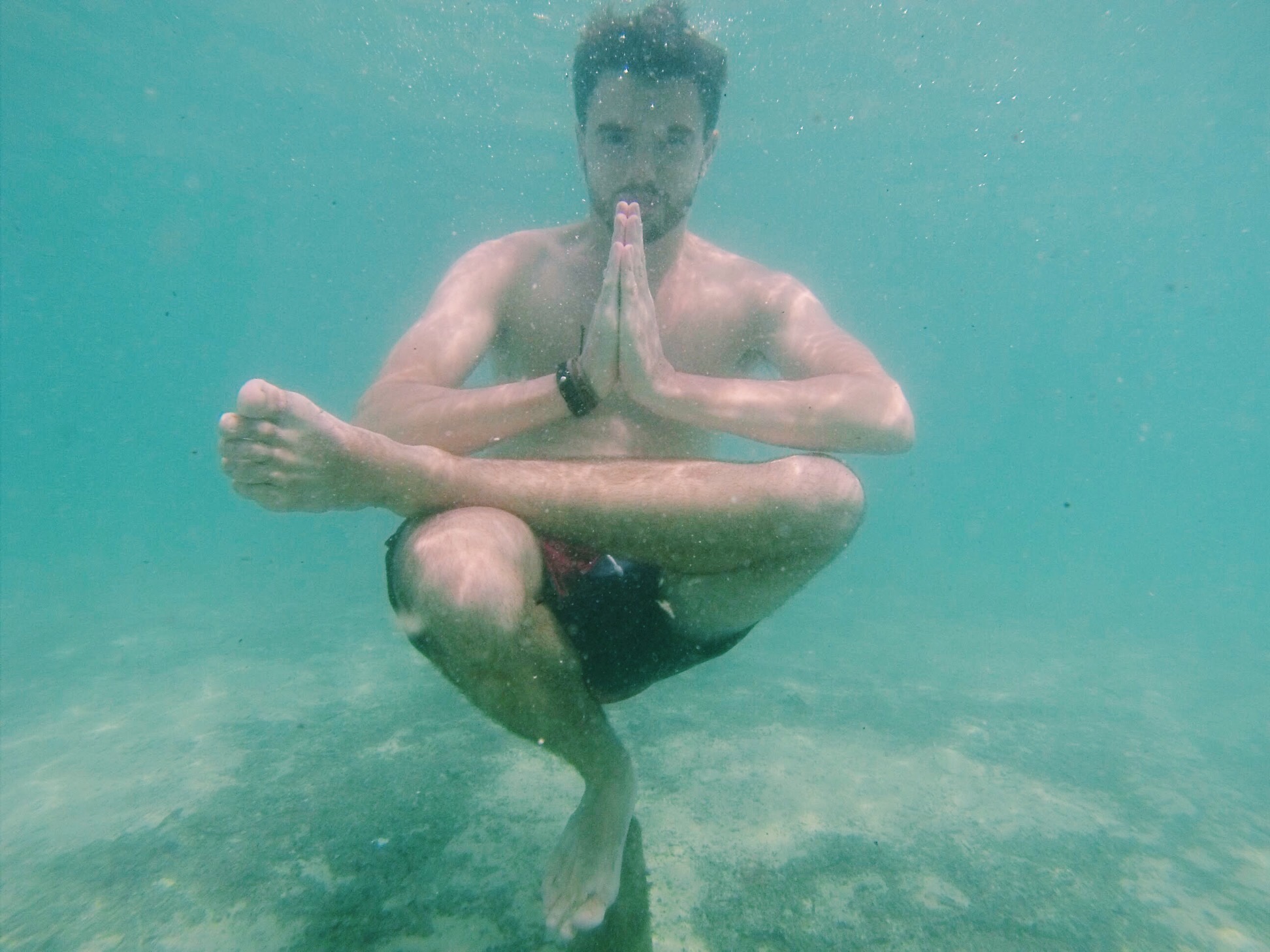 Aside from the Emerald pool, you can take a dip in crystal clear waters with running waterfalls. And perhaps play with some Thai children while your girlfriend waits patently for an hour.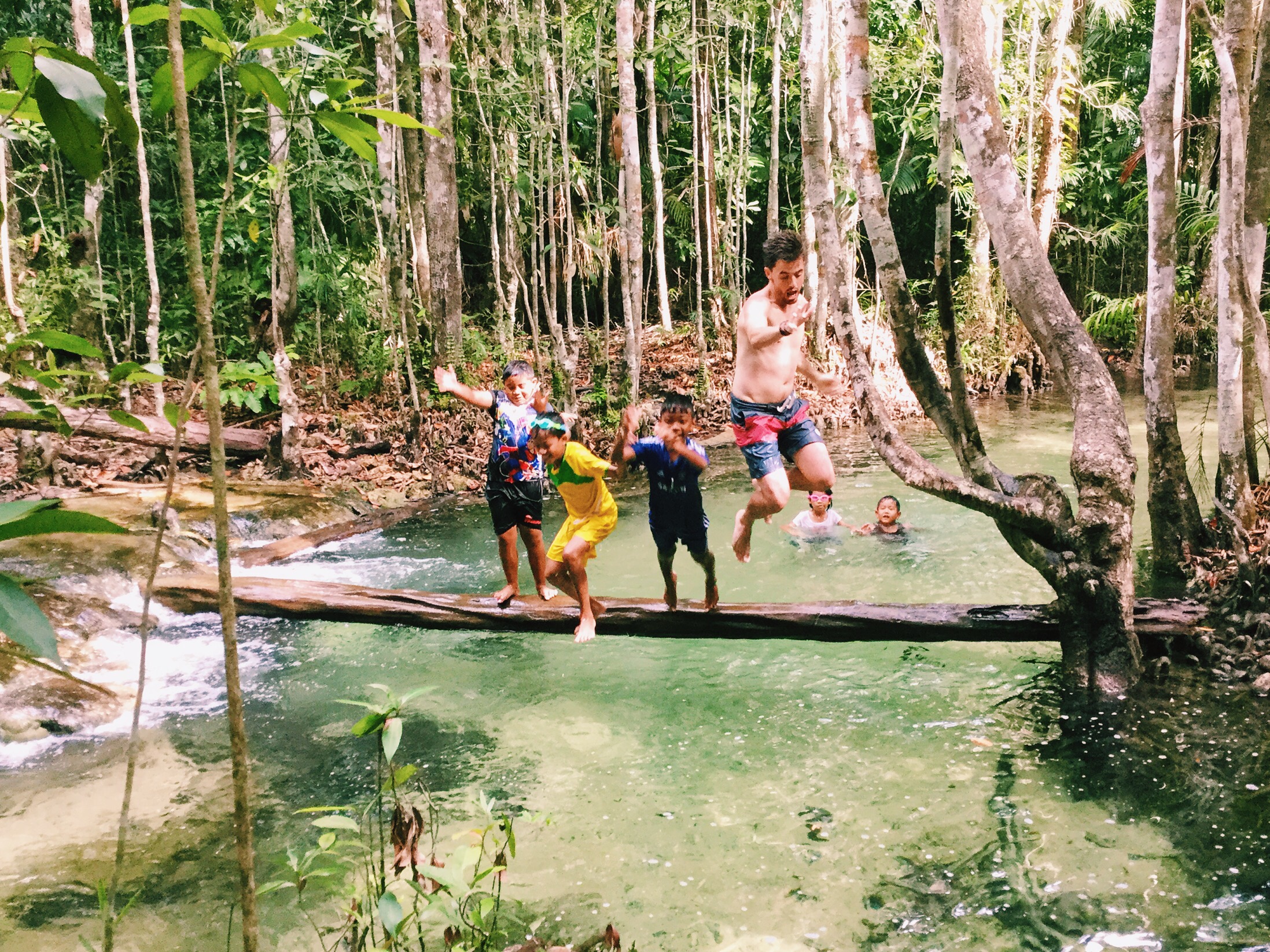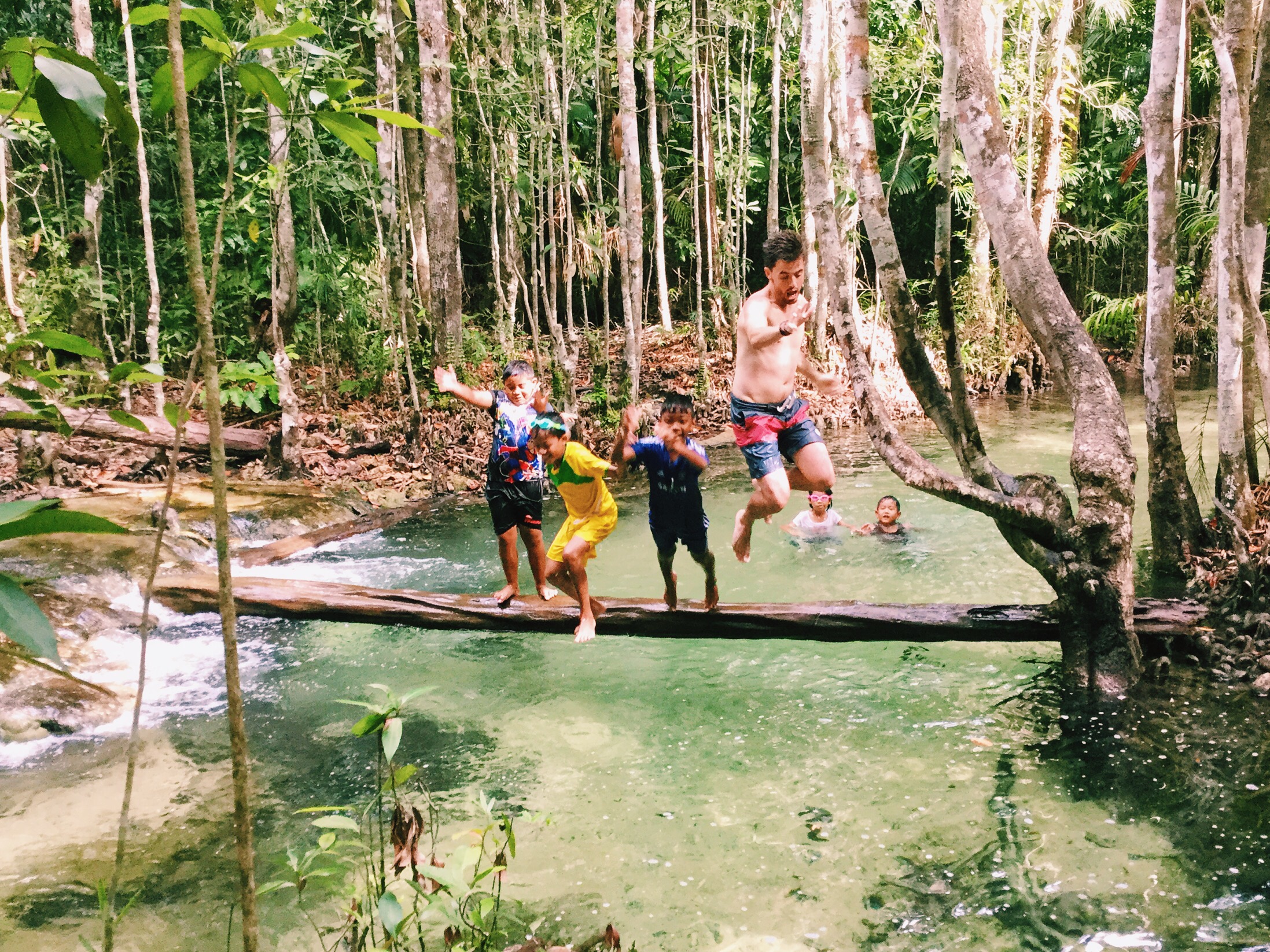 You can trek just 600m more from the Emerald pool and see the Blue Lagoon. Unfortunately it is closed between May and October during the breeding season of a particular bird. So we looked at some pictures online. Apparently it's nice, but not for swimming.
Entrance to the pools is 200 THB (~$7.40 CAD) per person and it cost 10 THB (~$0.40 CAD) to park a bike.
Walking Market
Krabi has a really great night market in the middle of town called the Walking Market. It is on at twilight on Fridays, Saturdays, and Sundays.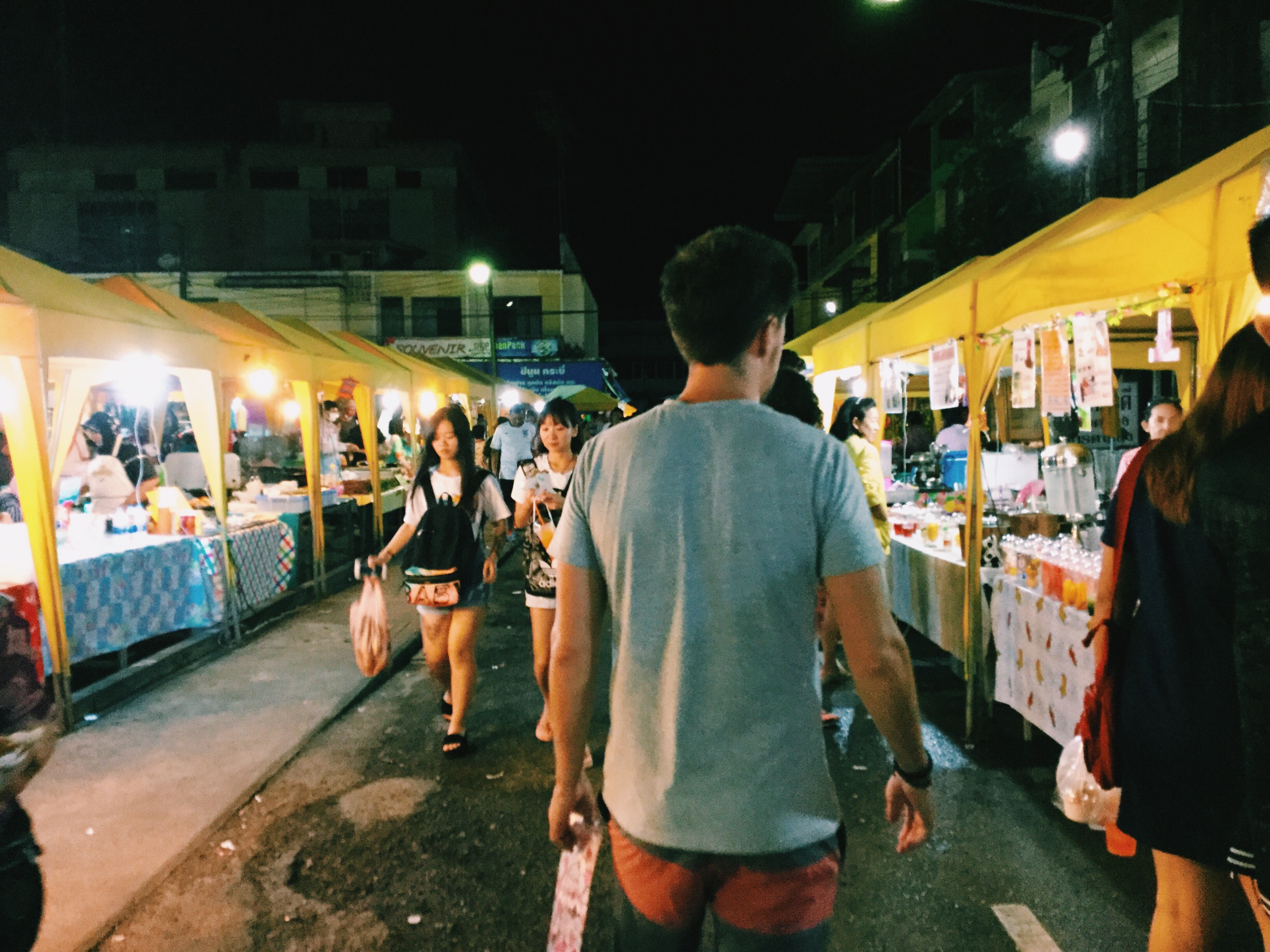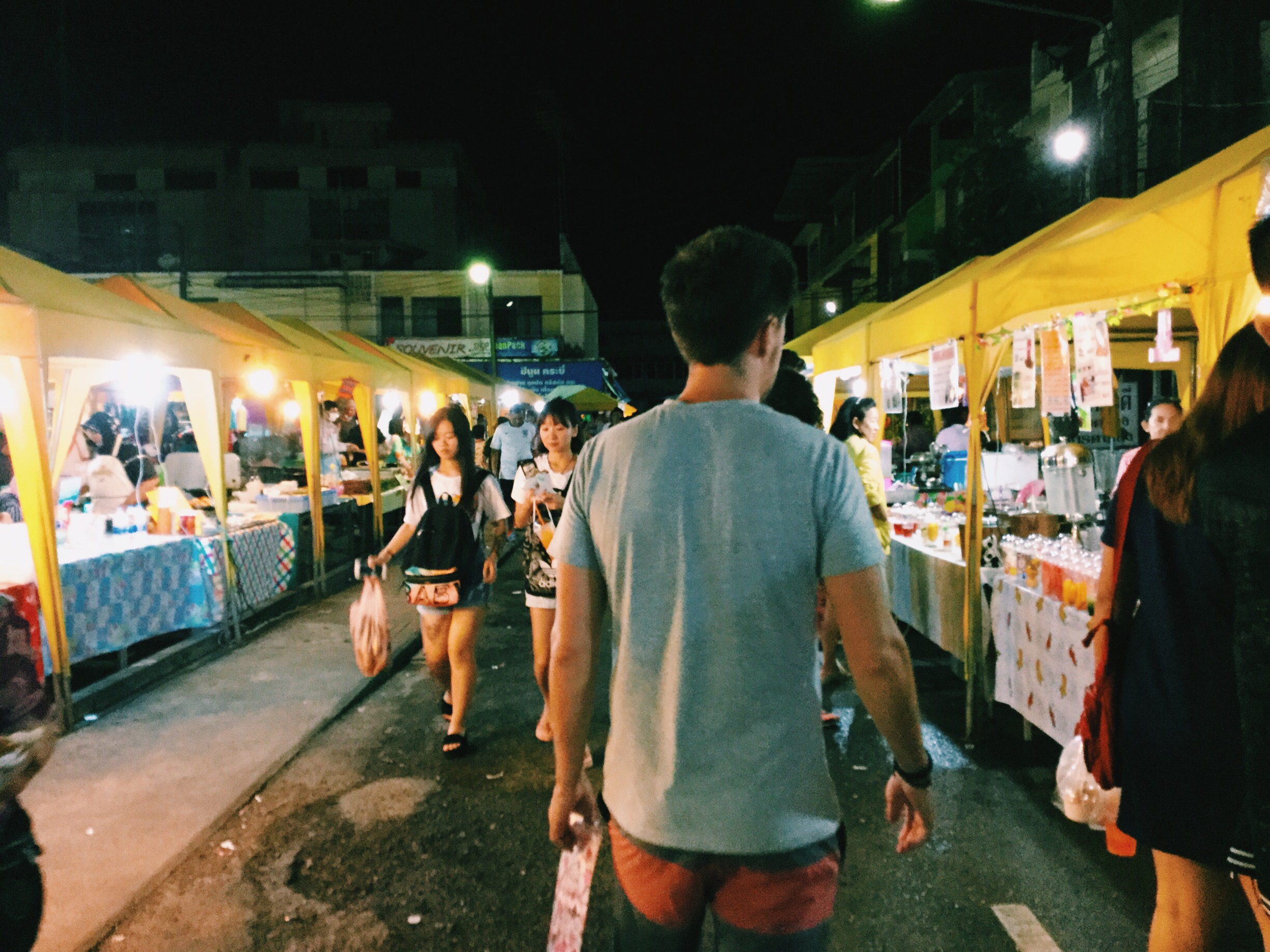 Besides the amazing food (that's really a given for all night markets) there is live entertainment on stage and many vendors selling handmade crafts. It's like an Asian etsy market. I saw handmade leather sandals, knit and crochet pieces, homemade soaps, lucky trees made of recycled water bottles being sold, just to name a few.
If you're a night market lover, you need to check out 8 Things to do in Chiang Mai, Thailand.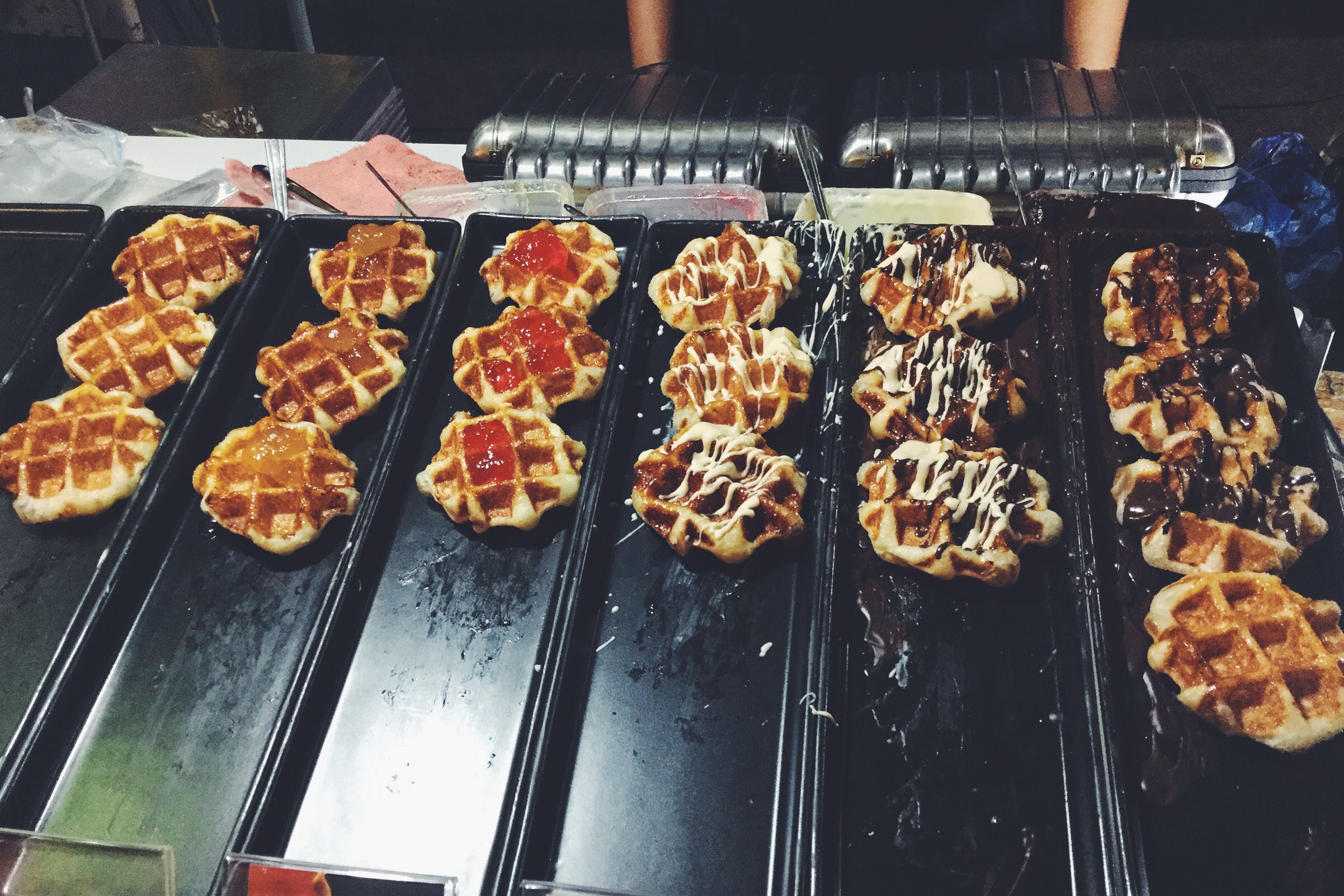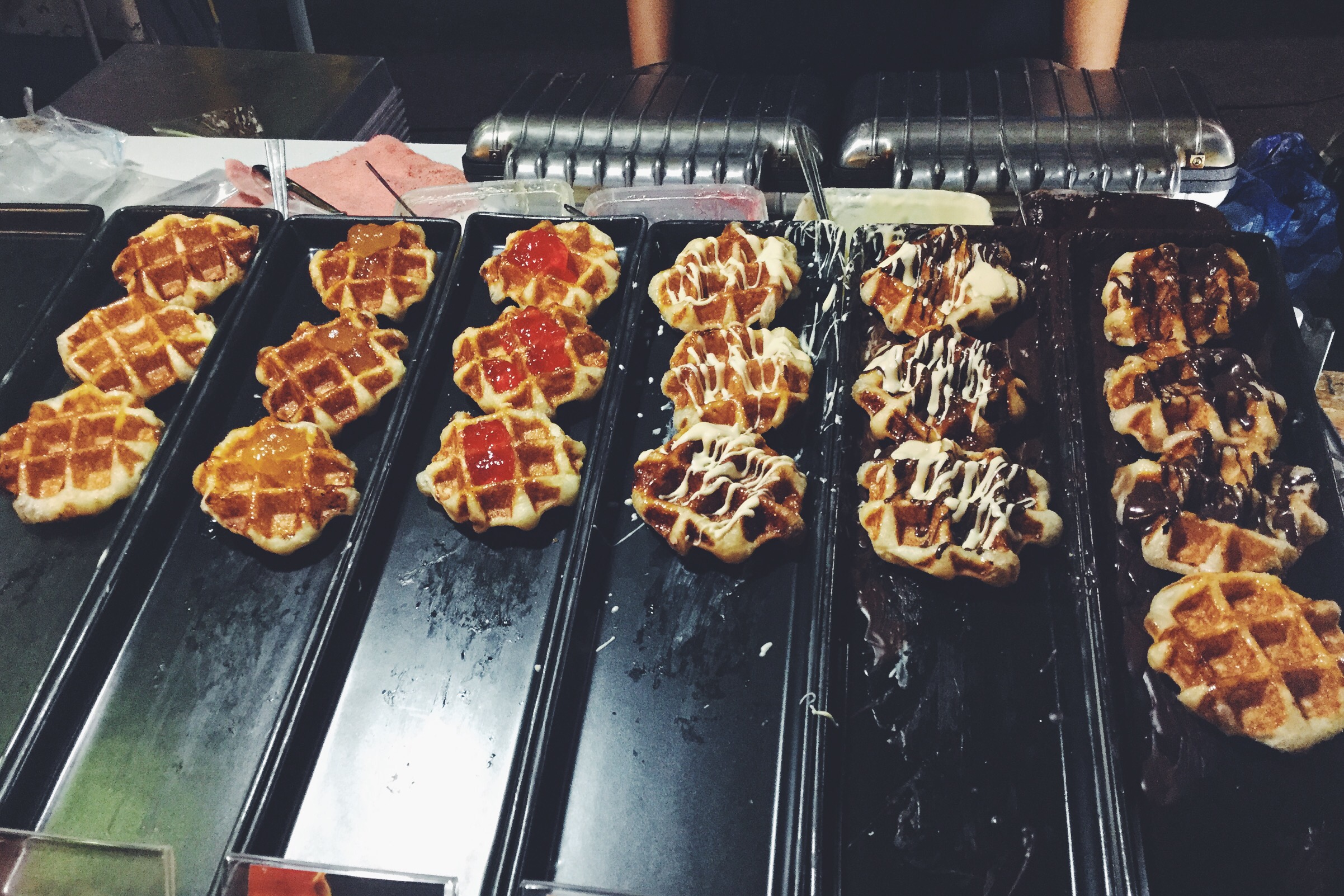 Koh Phi Phi
Phi Phi island is what Thailand island dreams are made of. Blue waters and limestone cliffs, no wonder it is covered in tourists. The town on the island is small, everything is only a 15 minute walk. And it is a party island. There is no "traditional" Thai culture, but the beach bars are raging every night. If that's you're scene and you're a 20 something on a vacation before your studies, you'll fit right in.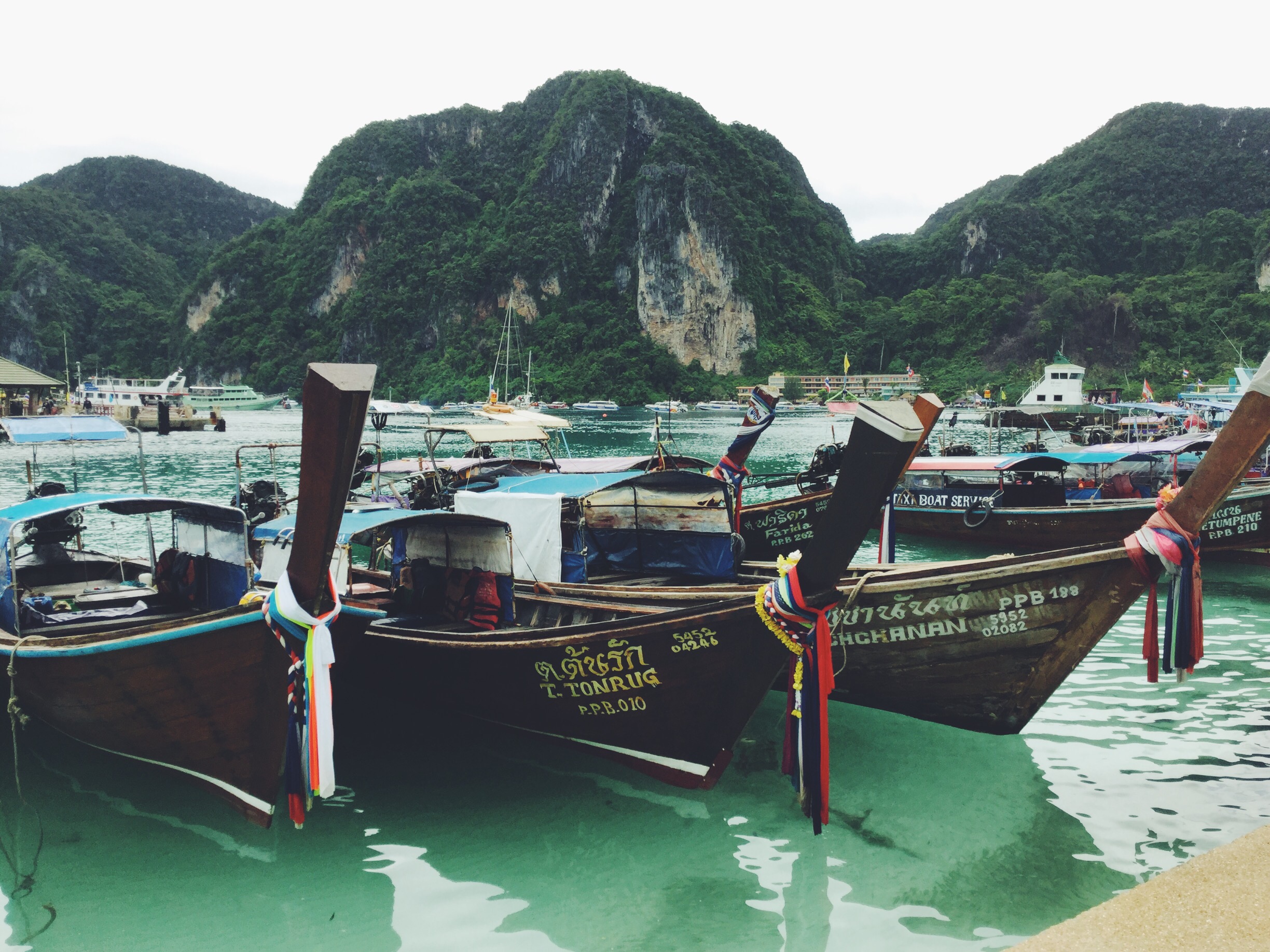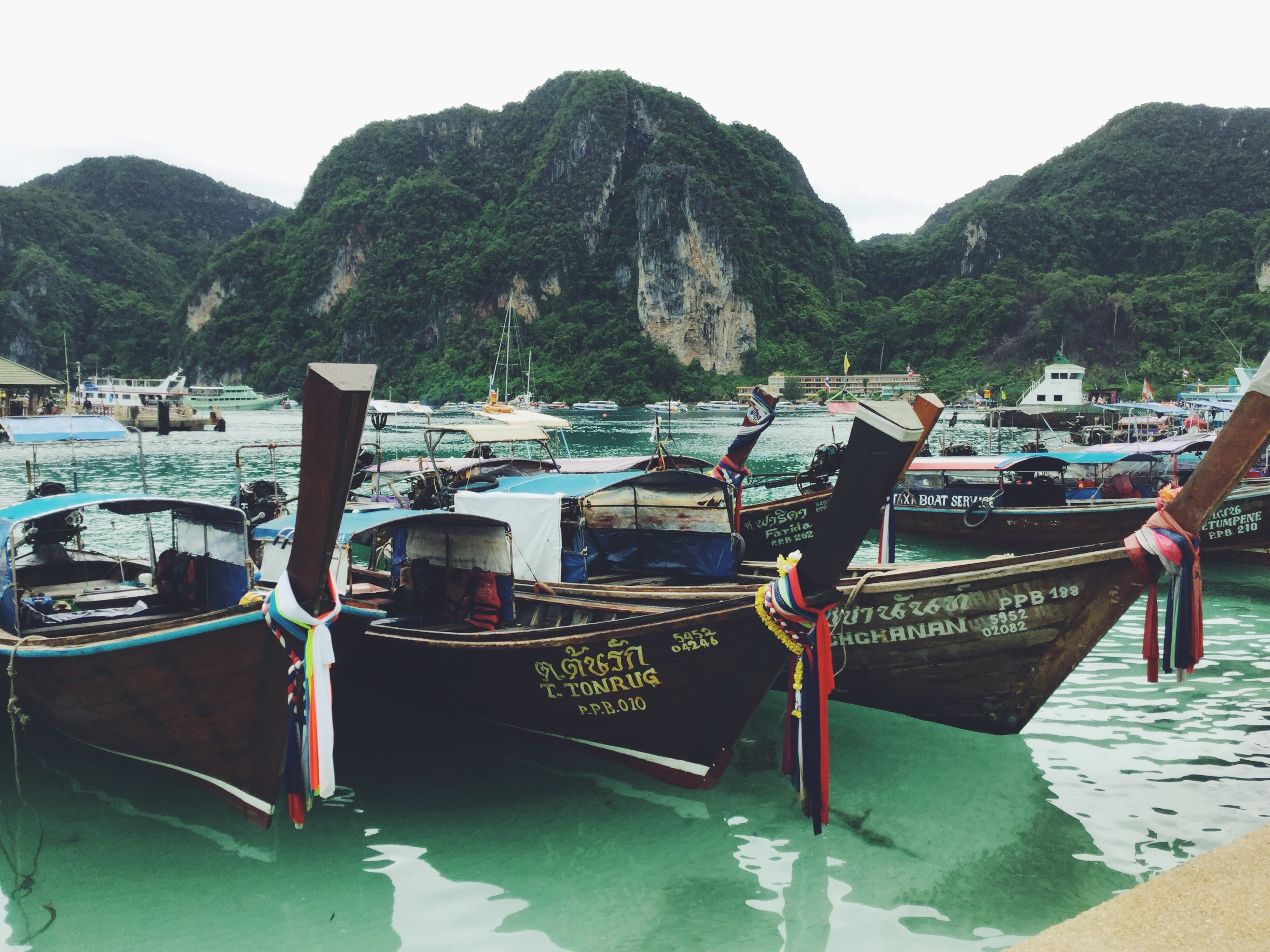 Phi Phi is just a two hour ferry ride from Krabi. We shopped around for tickets and the best price we found was 250 THB ($9.20 CAD) per person, one way.
What To Do
Kayak around the Bay (to Monkey Beach) 
Rent a kayak from any of the many vendors and paddle yourselves just around the bay to Monkey beach. Disclaimer! We didn't see one single monkey on the beach. We did go on a cloudy evening, but still, it must be called Monkey Beach for a reason.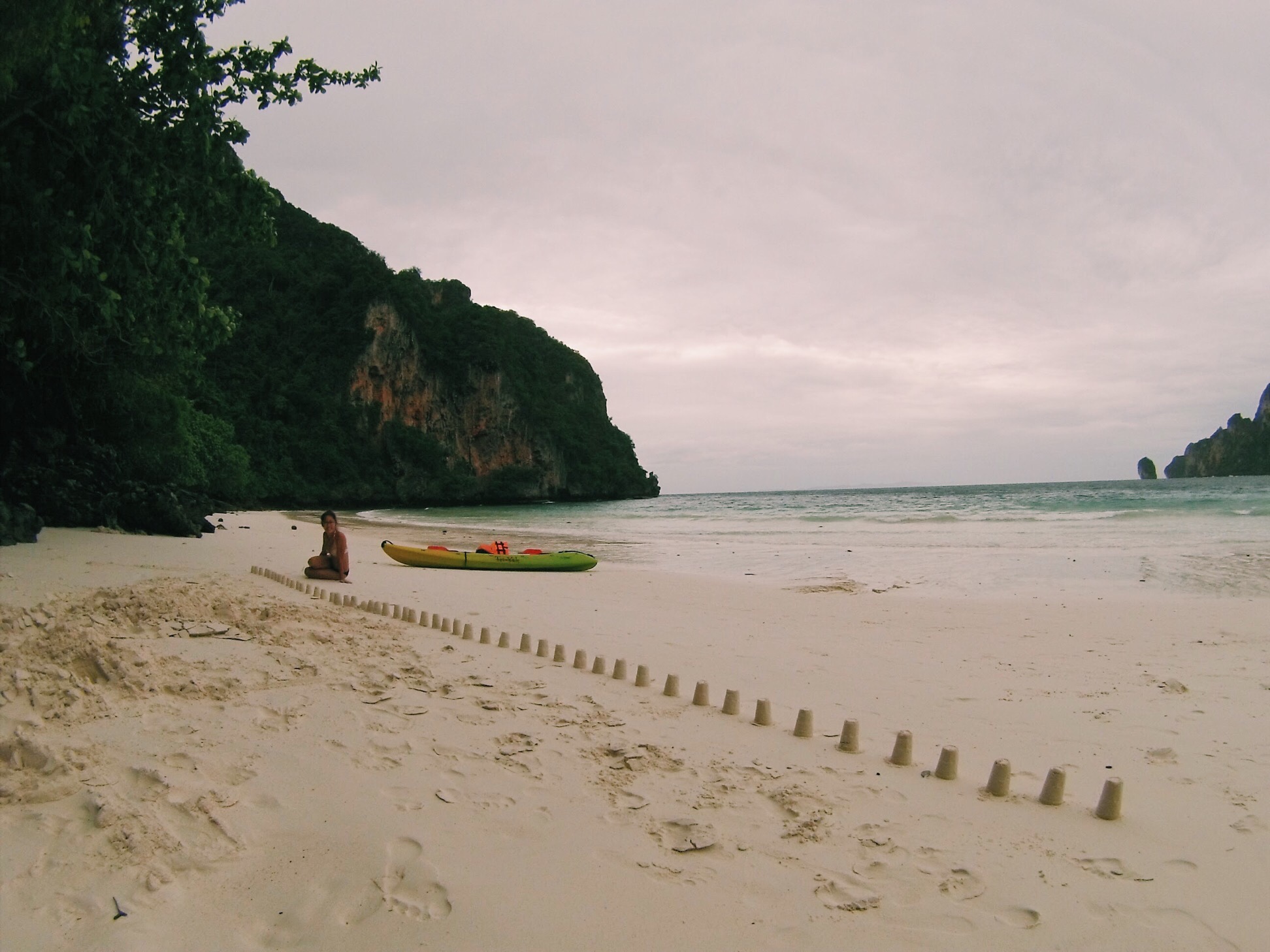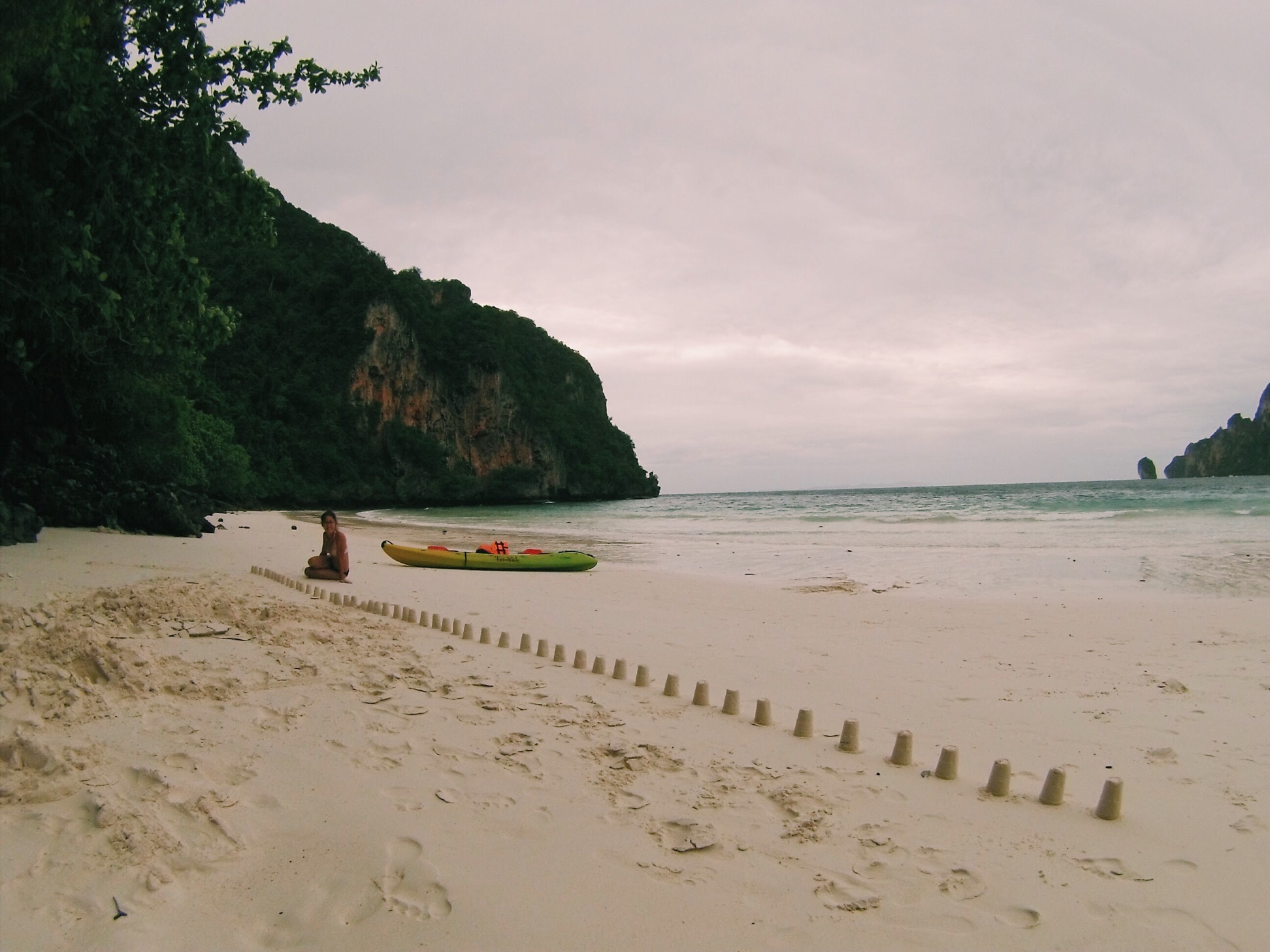 We bargained a bit and got a two person kayak for 270 THB (~$10 CAD) for about 3 hours.Definitely put all your belongings in the waterproof bag that they give you! Not only to keep them dry from water, but to keep everything afloat when you surf the waves and end up flipping your kayak. We caught a big wave and went from "weeee!" to "oh, crap!" real quick. All is good and it was a lot of fun anyways.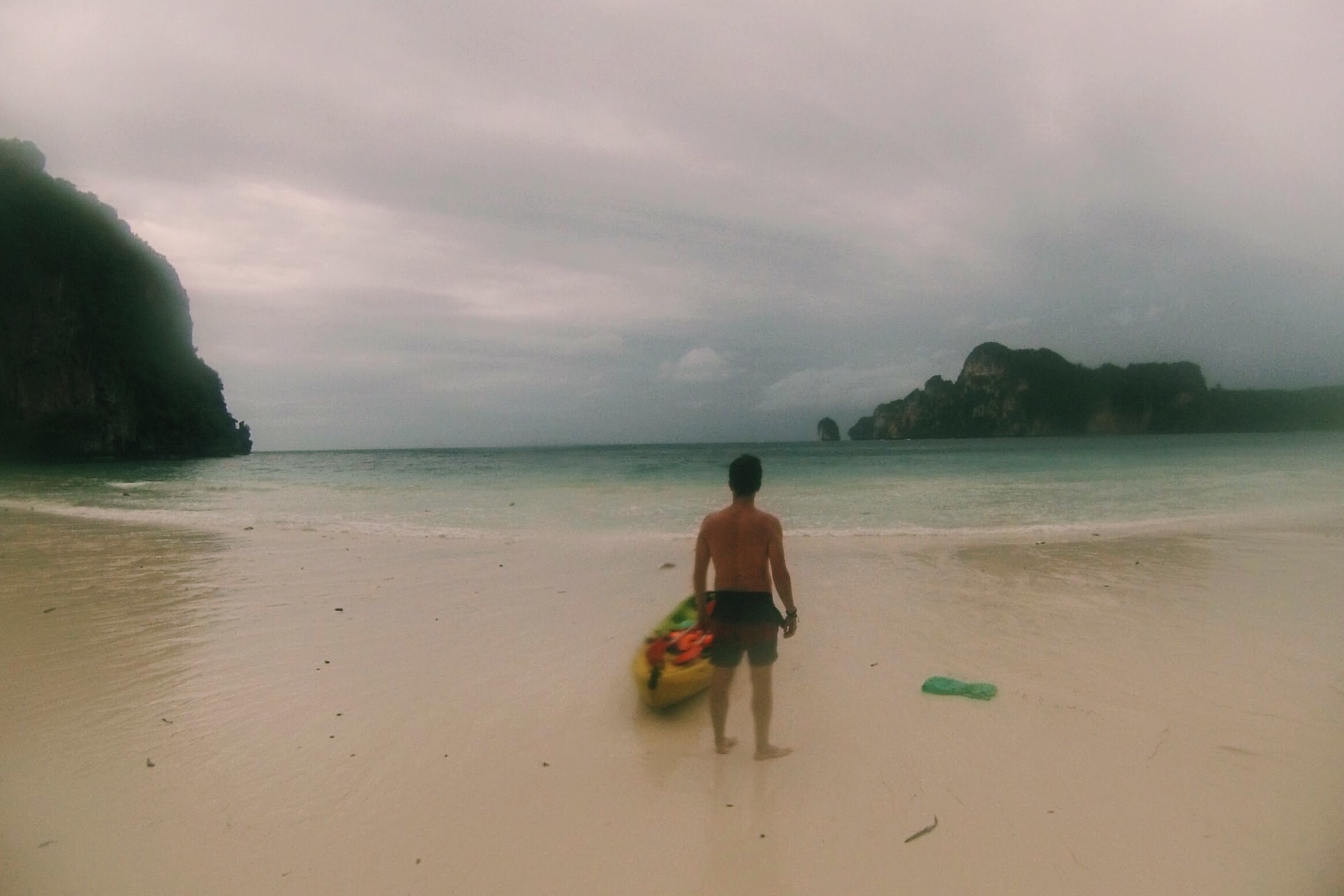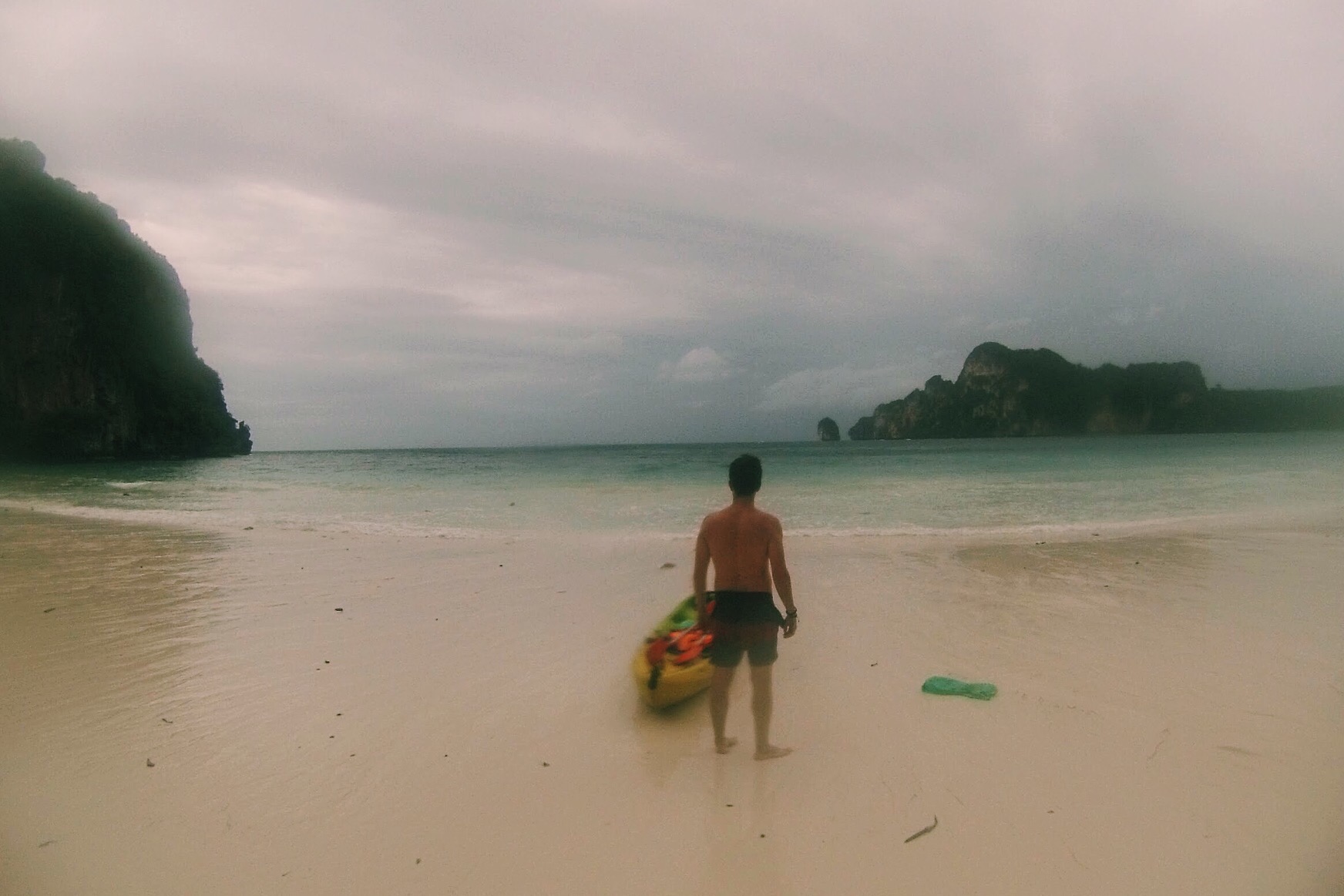 Head up to the View point
Hike up to three different view points of the island. I use the word "hike" loosely. This hike is nothing flip flop can't handle. We actually ended up going up and down twice because we got up and realized that there is a silly 30 THB ($1 CAD) per person fee.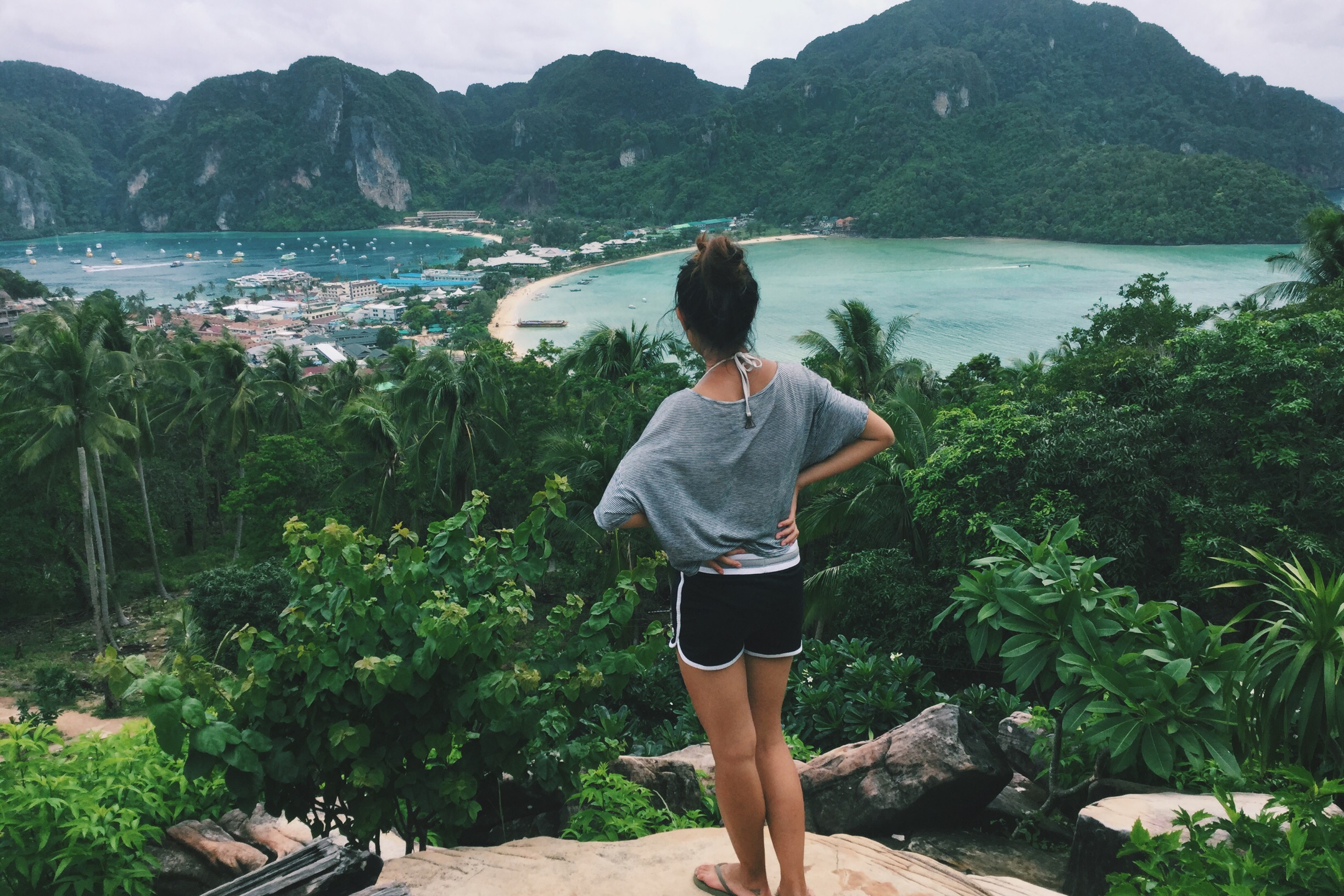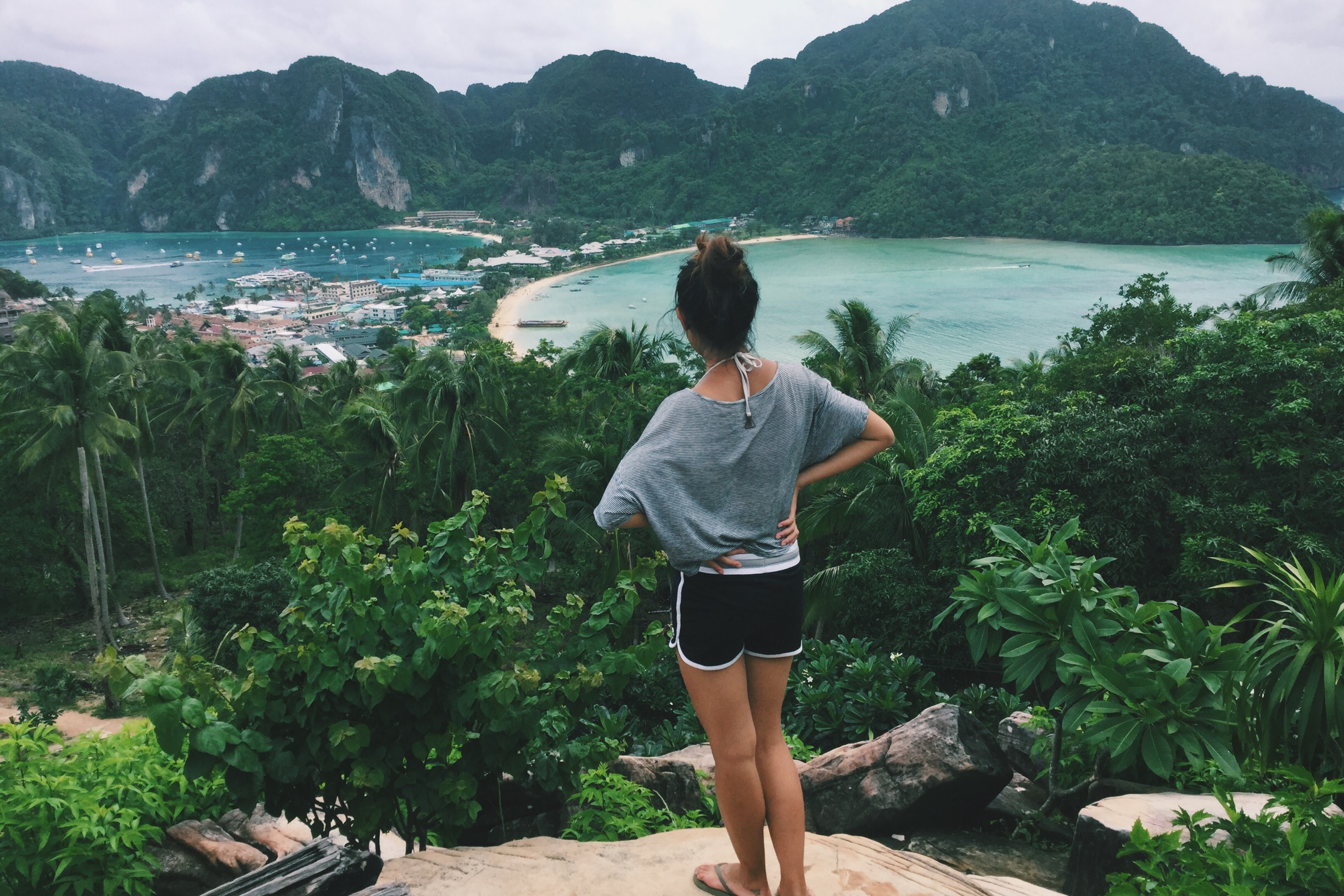 This uniquely shaped island deserves a good view point to see the two bays shadowed by massive limestone cliffs. Everyone stops at view point 2, but keep going to the 3rd for a quieter chill spot will less party bros.
If you're interested in more serious climbs, perhaps read about our climb of an active volcano in Lombok Indonesia, Mount Rinjani.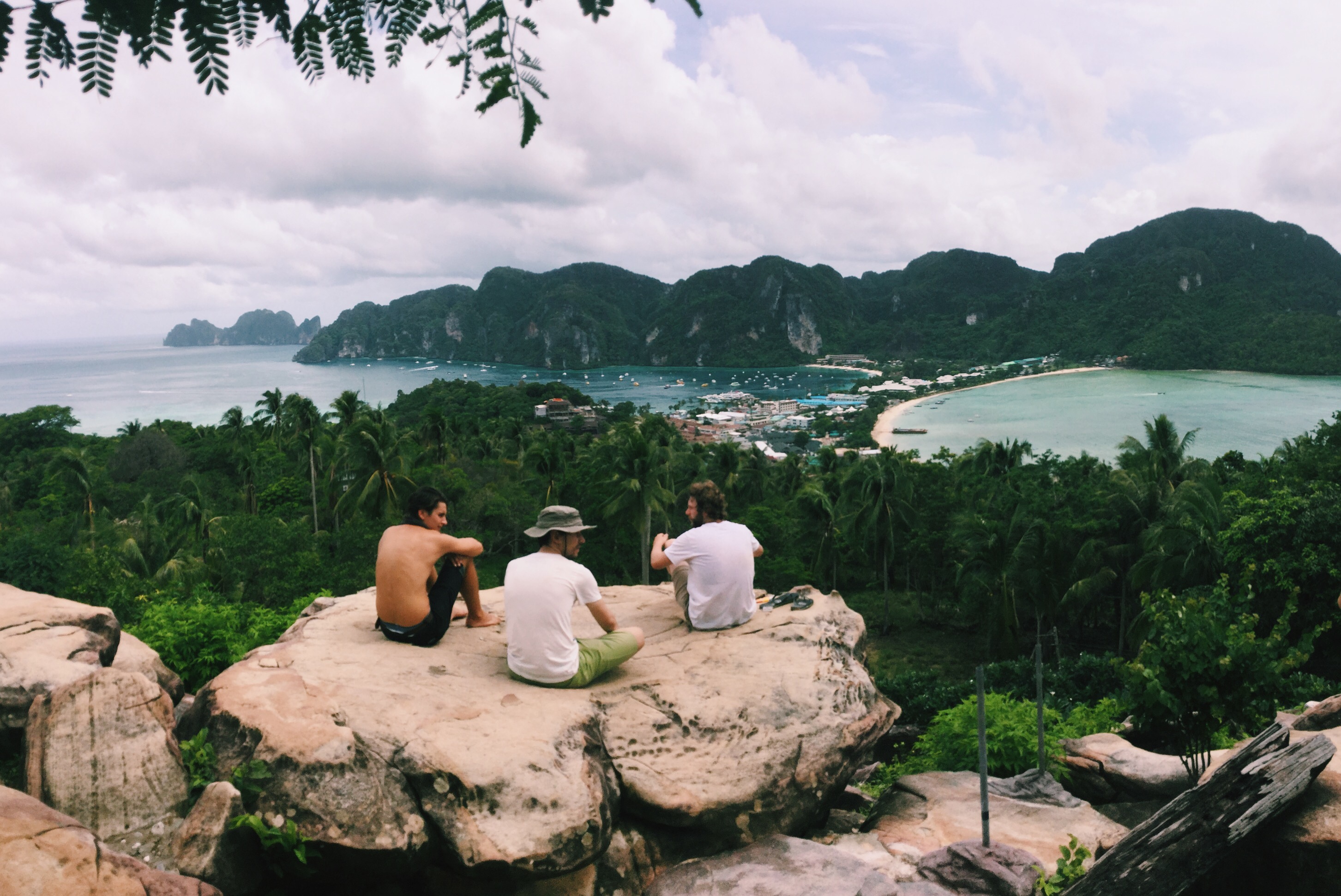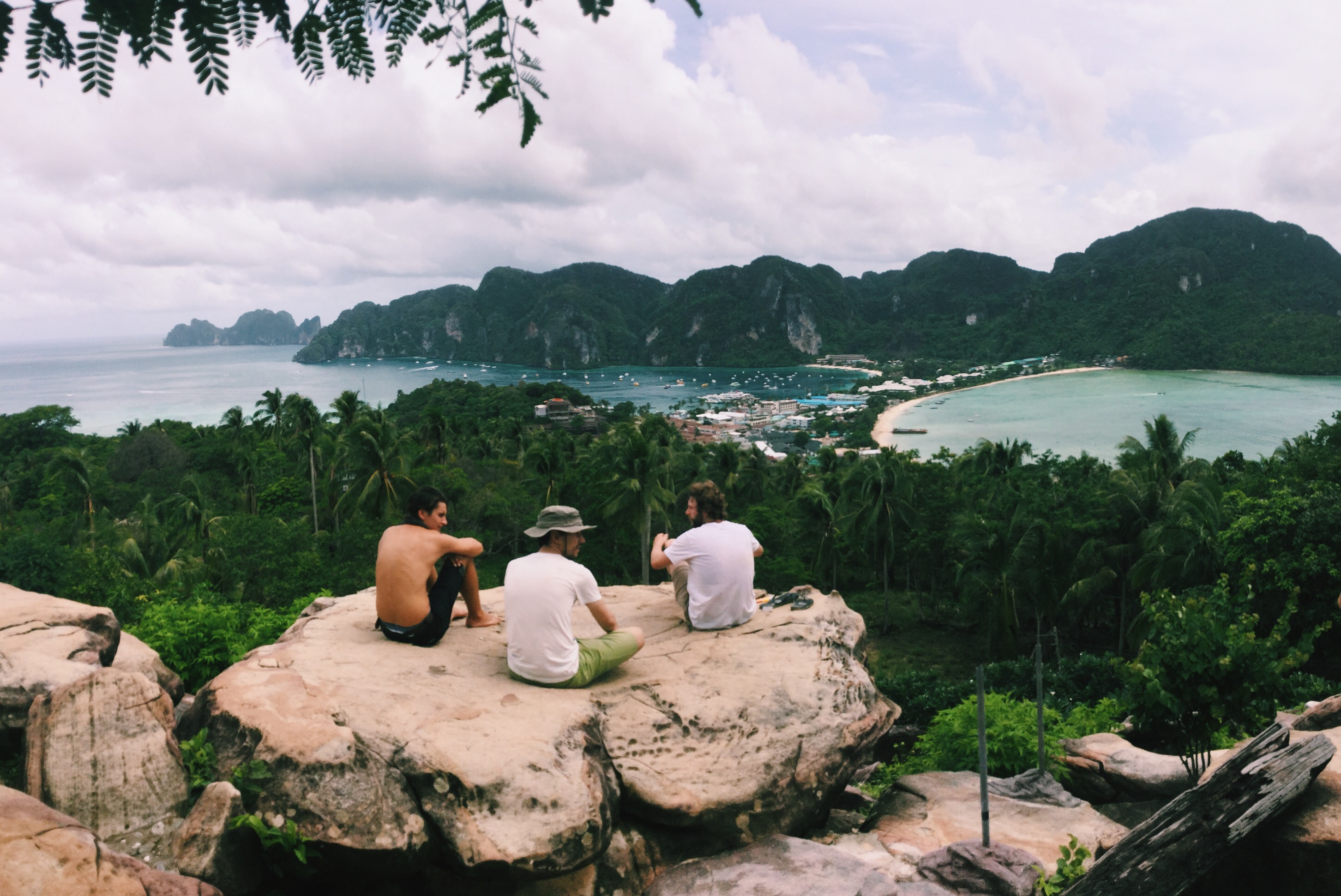 Fire Show on the Beach
The fire dancers are far from a novelty, as they can be found every night on almost any island beach. But it doesn't make their show any less impressive and entertaining. We stopped to see what was happening while walking by with the intention of watching only for a few minutes. Next thing we know, we are there for nearly two hours, with a beer, mesmerized by the spinning fire.
---
Island hopping is a definite must when visiting Thailand. There are many things to do and see, but don't forget to take it easy and live on island time!
If you're all about that island life, might I suggest:
Like? Pin in!