Jakarta may seem like a city of all bustle and no play. But if give it a chance, you'll find that even this city of 10 million has its charm.
Arriving in Jakarta – Airport to City Center
Immediately leaving the airport, we felt targeted as foreigners because everyone just so happened to have a taxi for us. But nope, we stuck to our gut and went with the trusted Blue Bird taksi which was recommended to us. Our ride from the airport to the home of our couch surfing host, Amanda, was about 30km and took about an hour through the infamous Jakarta traffic. The ride costs us 150.000 IRD or $15 CAD.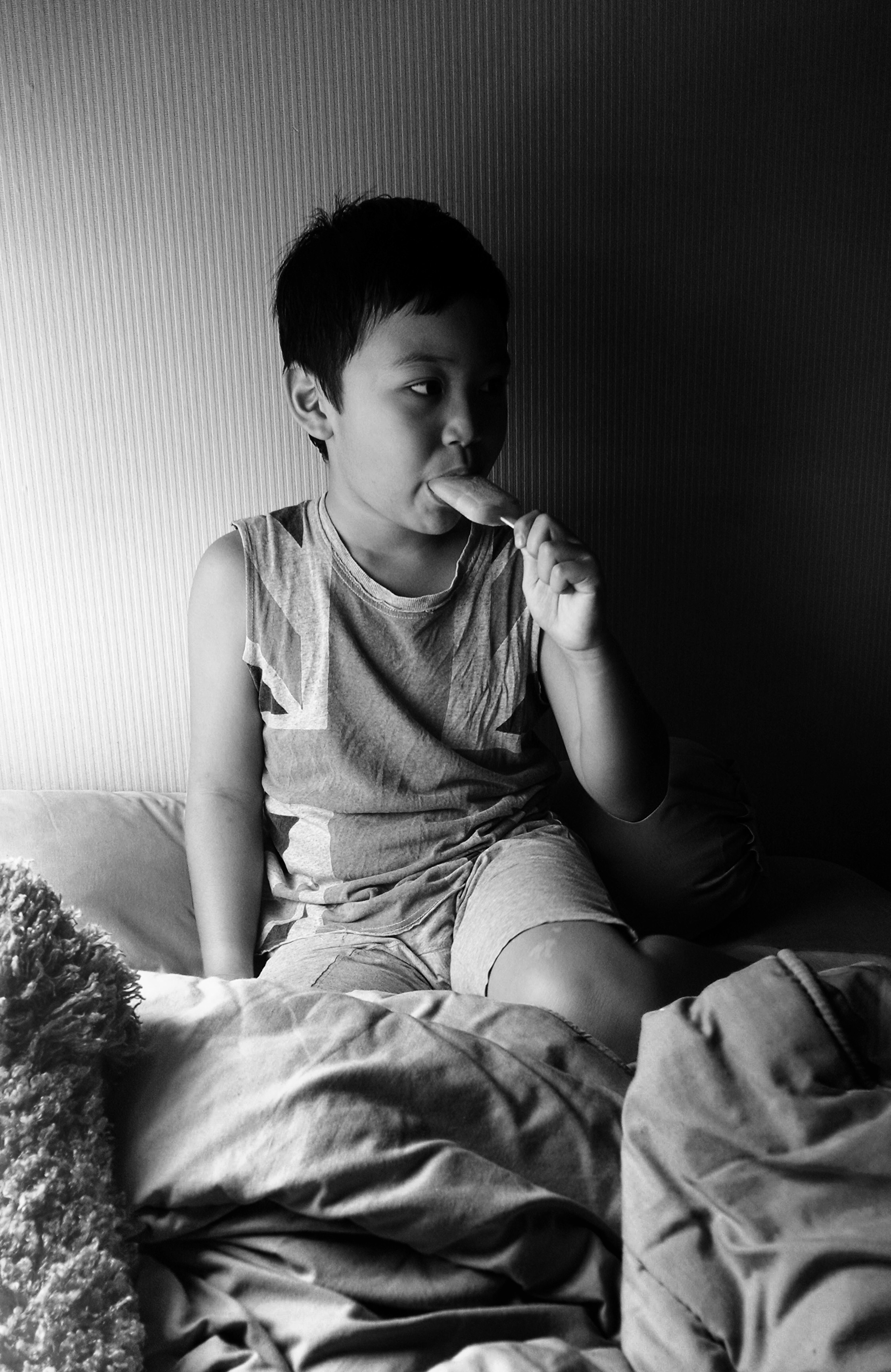 Where to stay? – Couchsurfing in Jakarta
We were greeted by our host's son and housekeeper, Anis and MJ, and later Amanda when she was off work. We spent a lot of time discussing airplanes, snow, and big cakes with 7 year old MJ. He even took us for a swim in his beautiful house pool. Amanda treated us to a traditional Indonesian breakfast called ketoprak, which is rice cubes, vermicelli noodles, tofu and bean sprouts covered with delicious peanut sauce, served on a banana leaf.
Related: Couch Surfing – How To Sleep For Free And Make Local Friends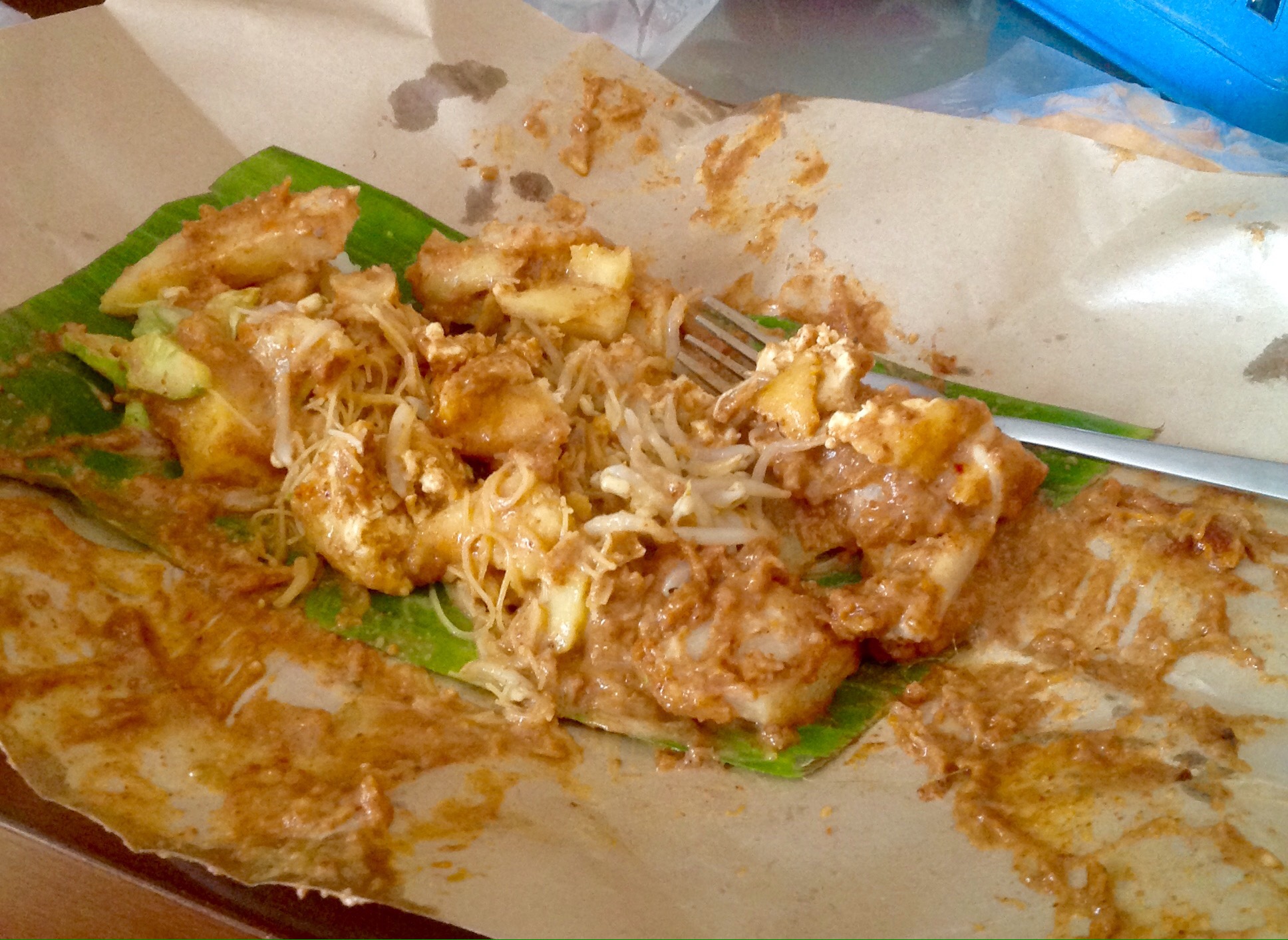 5 Things to do in Jakarta
1. The Monas National Monument
While in Jakarta you must visit the iconic National Monument, the Monas. Right in the centre of the city, it is quite grand because there are no buildings around it for about 600m on each side.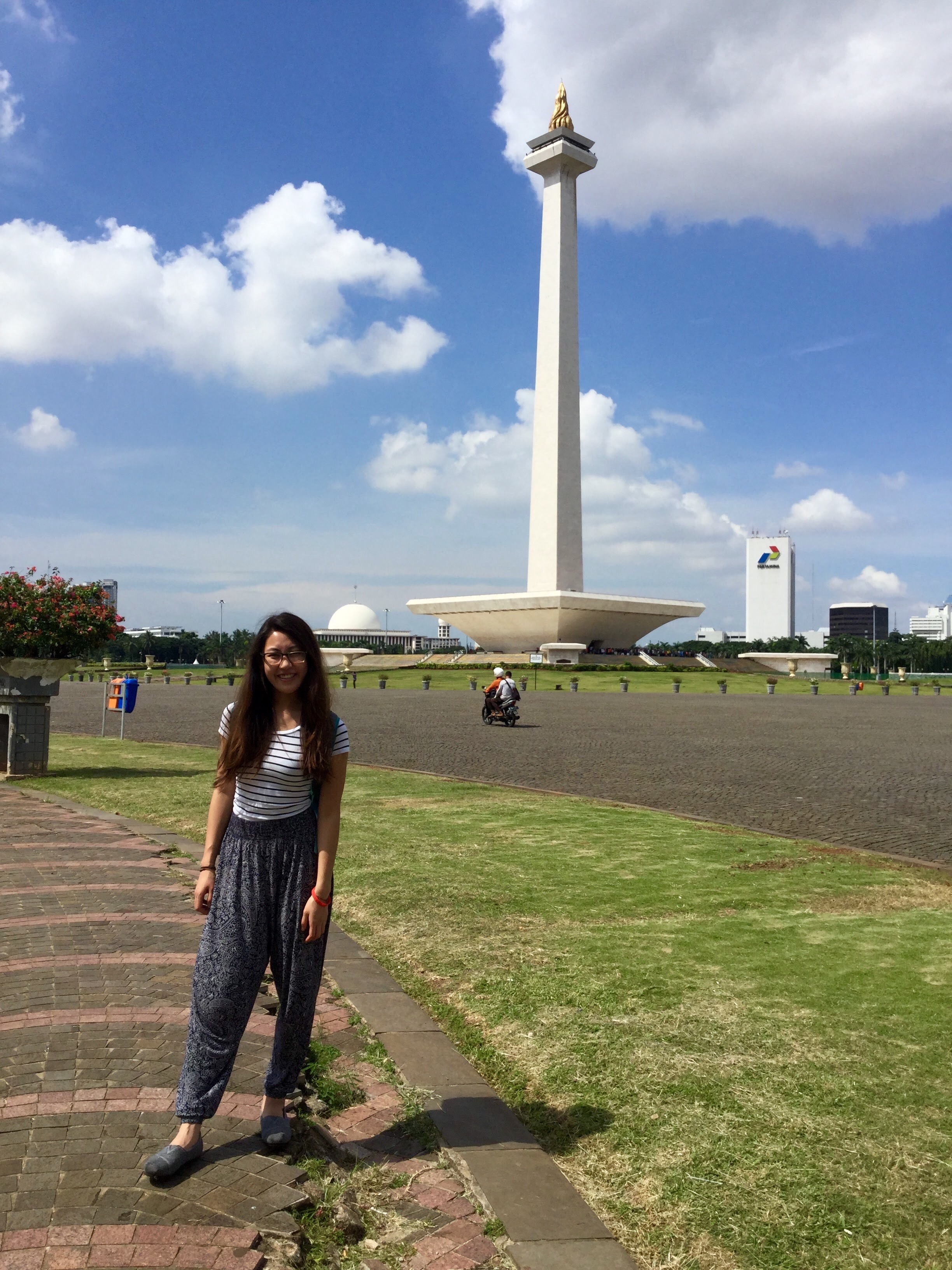 Admission costs 5000 IRD ($0.50 CAD) to enter the monument to see the museum exhibit with will tell you about the history of the city. For about 5000 IRD more, you can take a lift to the top of the monument where the golden flame is. Unfortunately we didn't get to because tickets to the top were sold out. It is a popular spot for school trips and there was a big high school visiting that day. So maybe that's why it was sold out. The school students were all wearing very dapper uniforms and later we learned they are from a semi-military school.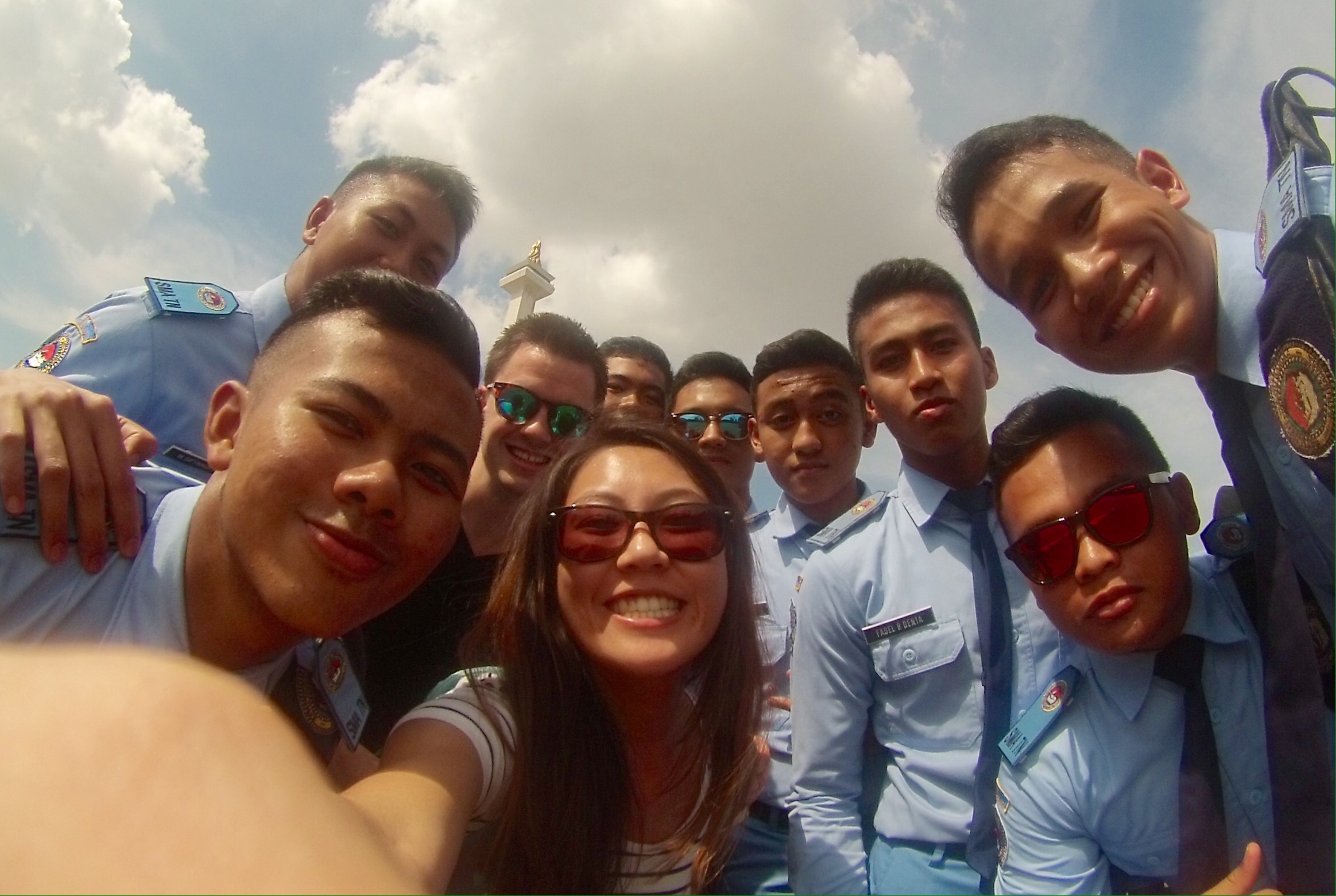 2. Kota Tua (Old Town)
While in Jakarta a visit to Kota Tua (translated to Old Town) is also a worth a visit. This time we went with 7-year old MJ and his house keeper Anis, so we had a personal translator. So helpful.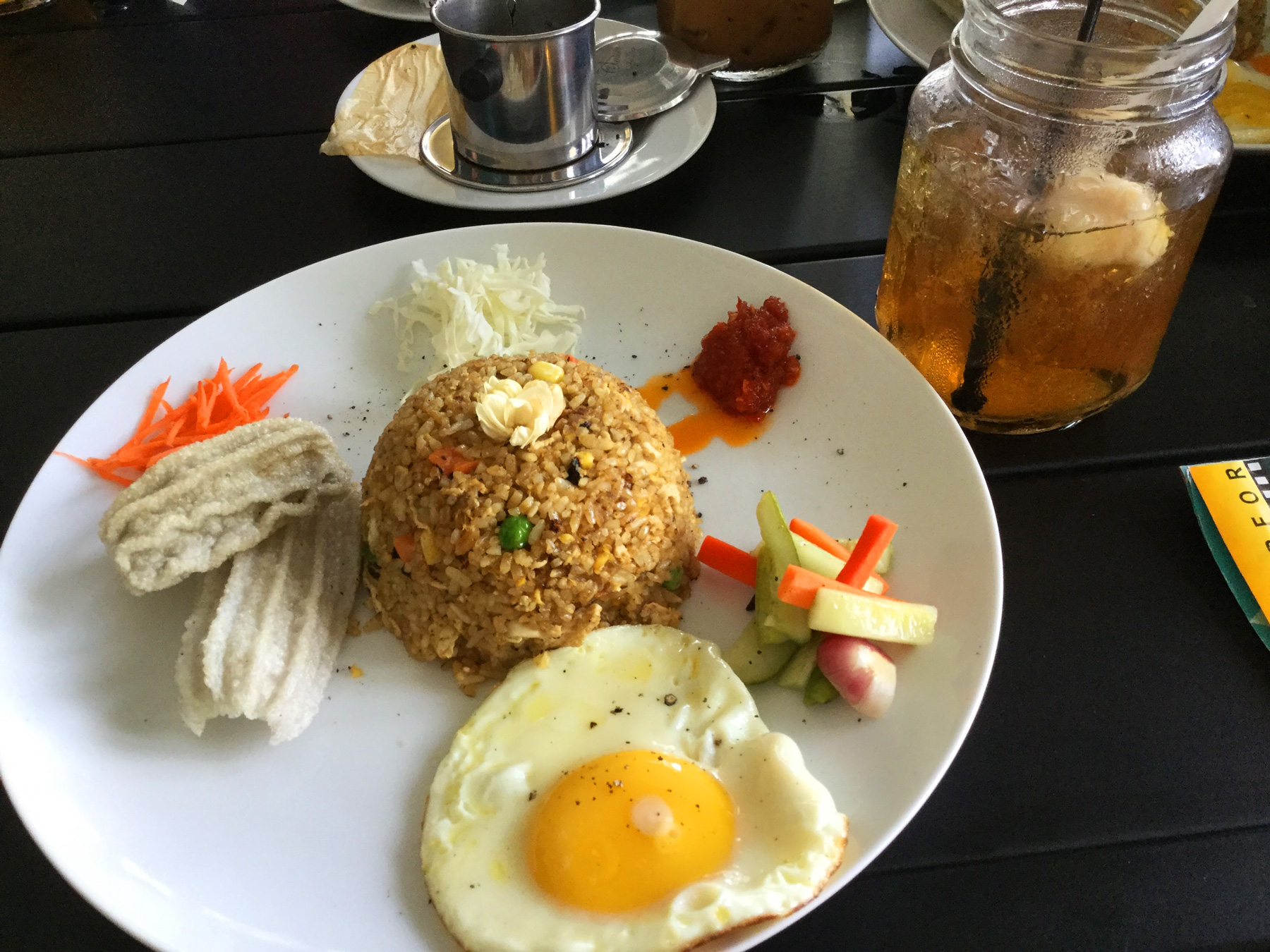 This area is dedicated to preserving the history of Jakarta. There is a large open pedestrian square and the buildings surrounding are mostly museums and restaurants.
3. Museum Wayang (Puppet Musum)
First we visited Museum Wayang (puppet museum).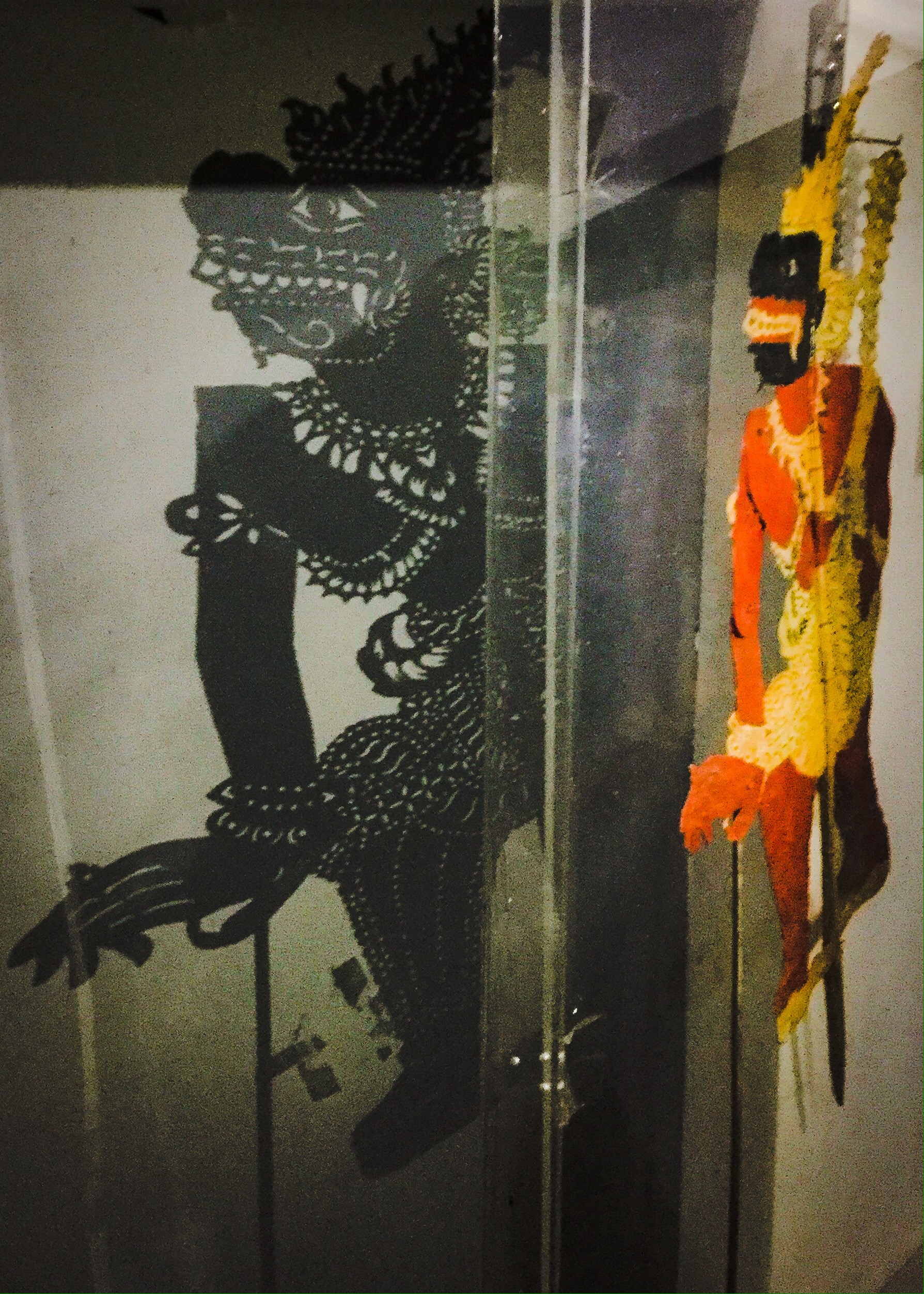 Puppet theatre is a large part of Indonesian culture. Famously known for their intricate shadow puppets, the museum shows the process of making them, the different characters, musical instruments, as well as other cultural puppets from other areas of the world.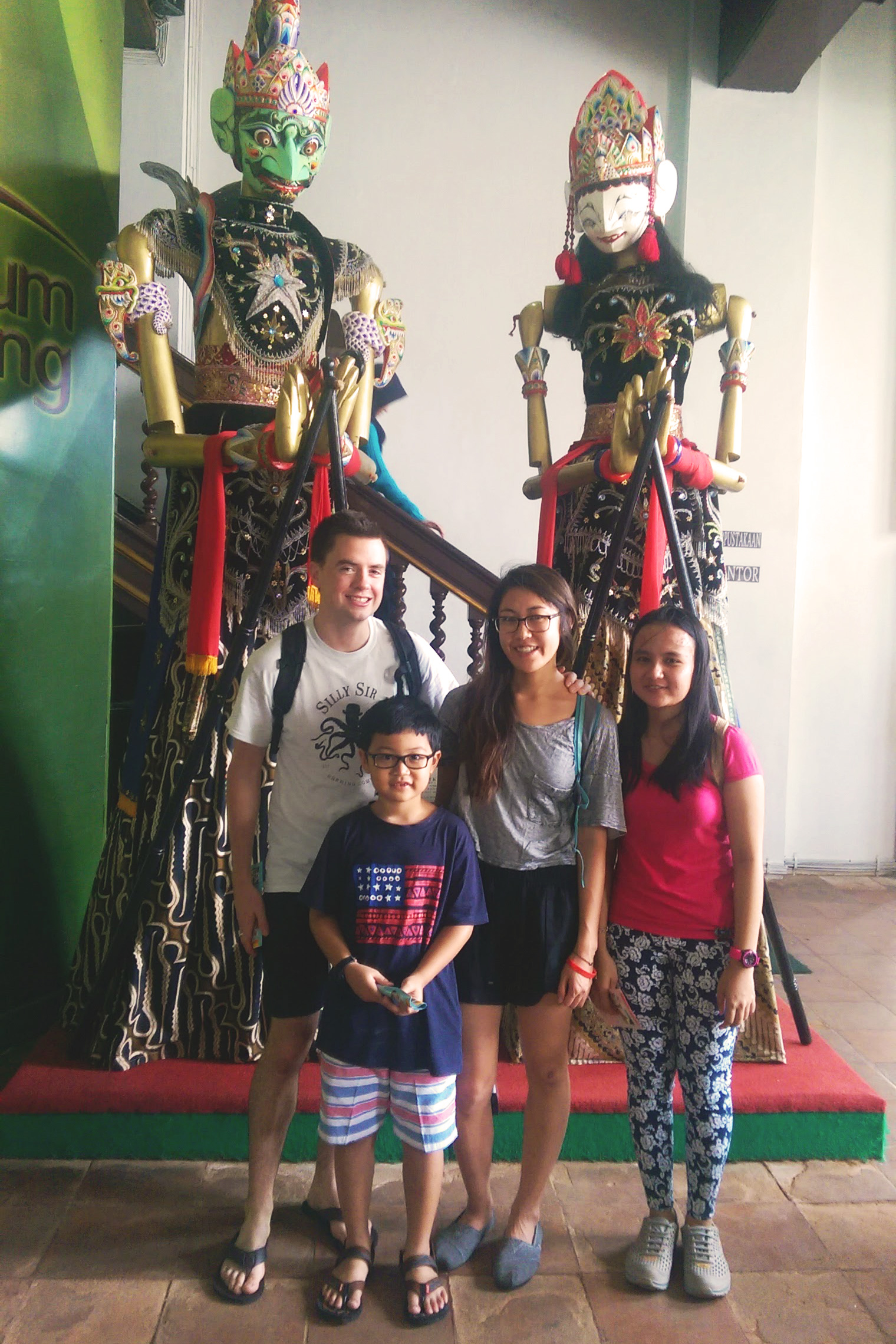 Museum admission is 5000 IRD ($0.50 CAD) per person. Matti is the puppet expert, having studied this form of art briefly in university. Read his post, Not Your Father's Shadow Puppets, on more about Wayang Kulit.
4. Old Town Hall History Museum
Next we visited Jakarta historical museum in the old town hall. Again for about another 5000 IRD ($0.50 CAD) you can wander around this large building looking at old furniture, outfits, and even explore the jail cells located right underneath the town hall. Honestly this museum was a little empty and sad because many of the vast rooms only had one or two items in it and many of the plaques were not in English.
5. Drink Kopi Luwak
Amanda, our couchsurfing host, hooked us up and brought us to a cafe that serves authentic Kopi Luwak. Matti has been eager to try the delicacy. Kopi Luwak is famous for being the most expensive coffee in the world. Why you ask? Well the coffee beans are consumed by the luwak (a sort of cat like animal) and they pass through its digestive system only to be unable to be digested by the animal. So the luwak generously deposits the beans back to the jungle floor. And us humans are smart enough to make coffee from the poopy beans and serve it for about $10 CAD a cup. Yum right?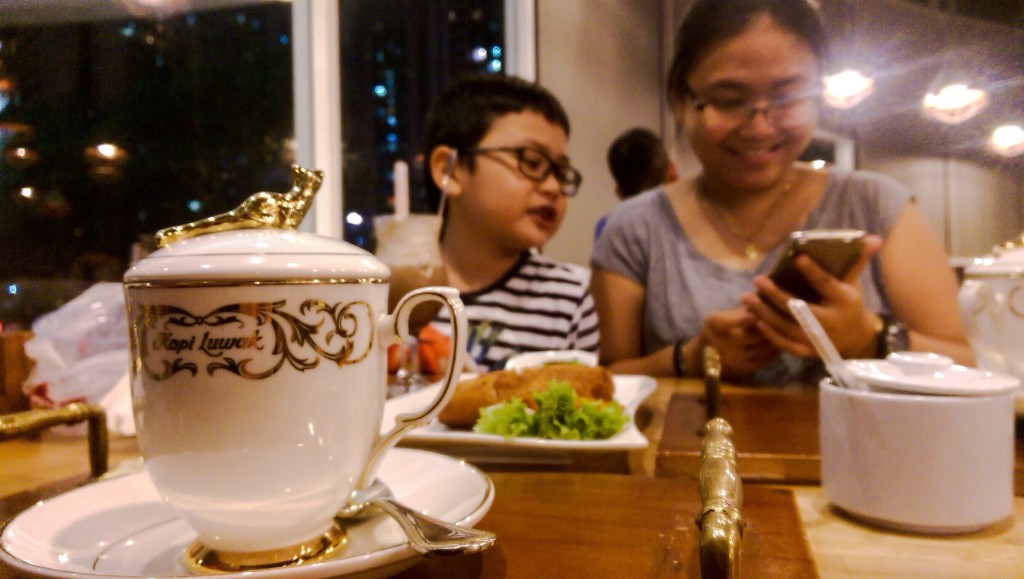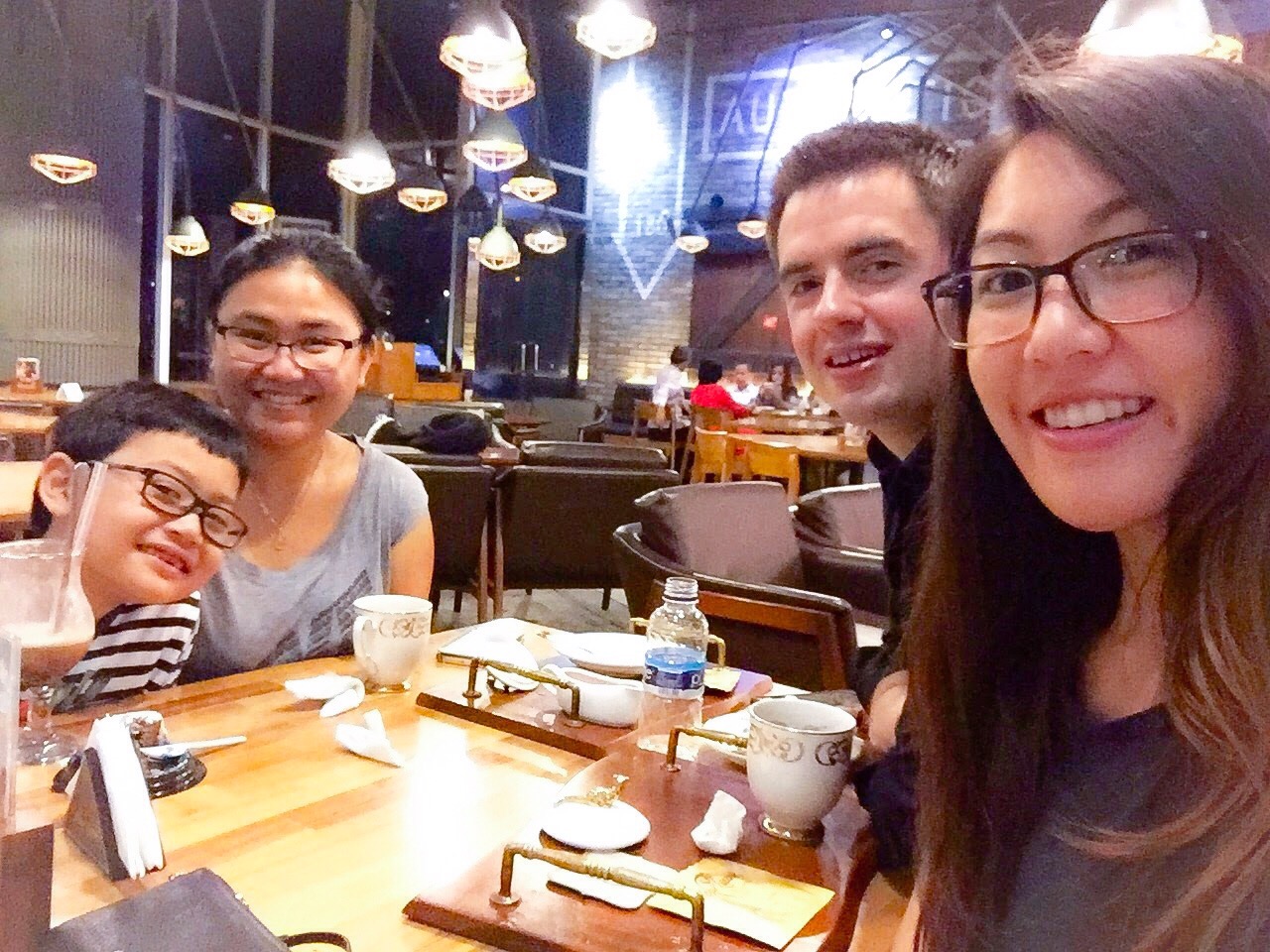 Bonus: Meeting the Mentawai Islanders
Our trip to Jakarta would not have been so amazing if not for Amanda and her son MJ. She absolutely spoiled us with unique experiences. We had the opportunity to meet and hang out with her family from Mentawai. They are native islanders from the island just off of Sumatra. They were in the city to promote an upcoming festival on the island. Mentawai is know for its surfing spots and gnarly waves. Though they spoke no English, they were so kind and gave us parting gifts, a handmade beaded necklace and headband.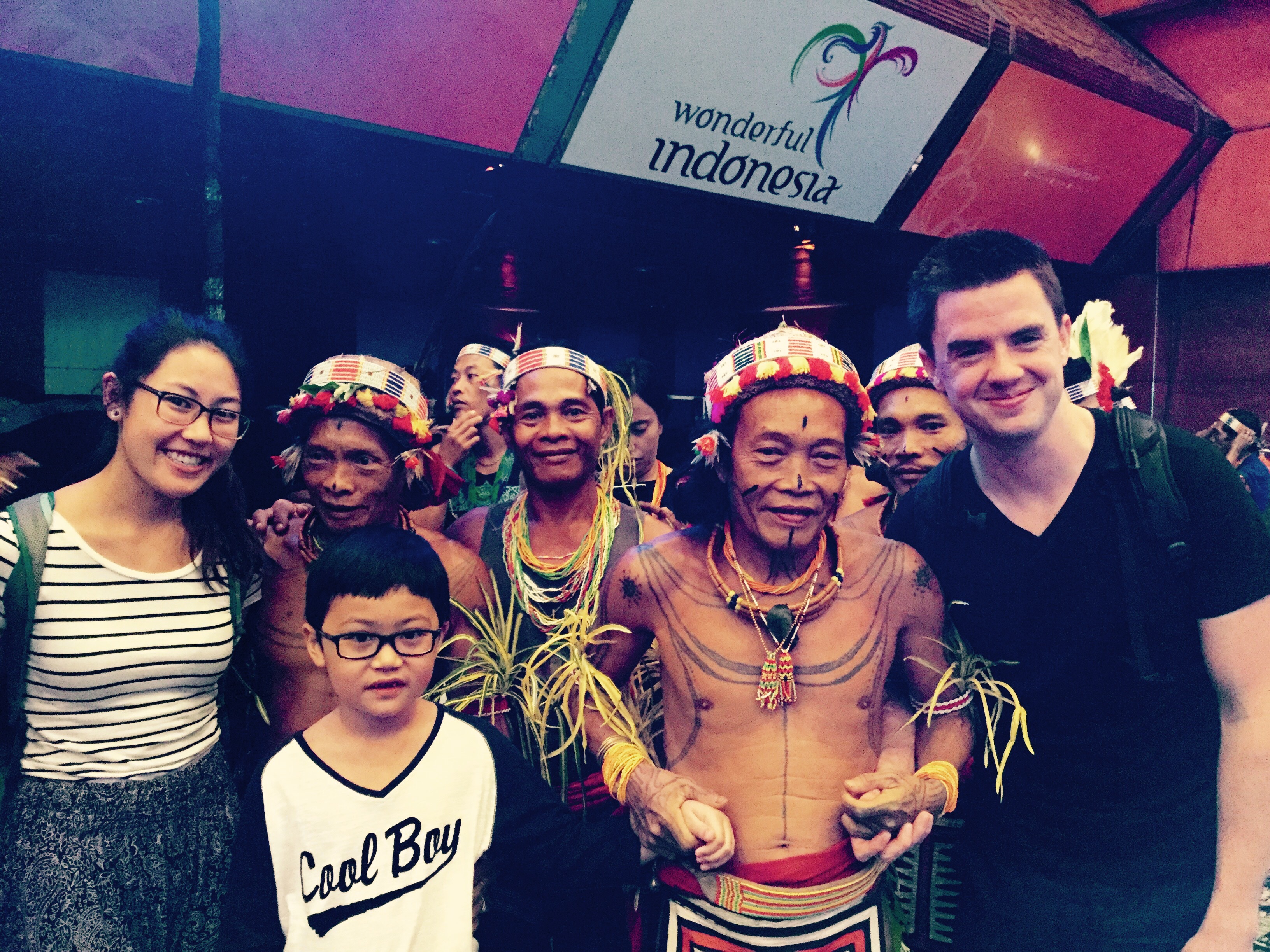 ---
Next we will be off to Pulau Tidung, a popular island destination for a weekend retreat away from busy Jakarta. It is one of the islands of a series just north of the city, called the Thousand Islands. Camping, swimming, and sun, here we come.