The Tongariro crossing is one of New Zealand's most popular day hikes. What drew us to visit was Mount Doom. Mount Ngauruhoe is used in the Lord Of The Rings filming as mount doom. Cast it into the fire! It's in the middle of the north island within a protected national park and not to be missed during your visit to NZ.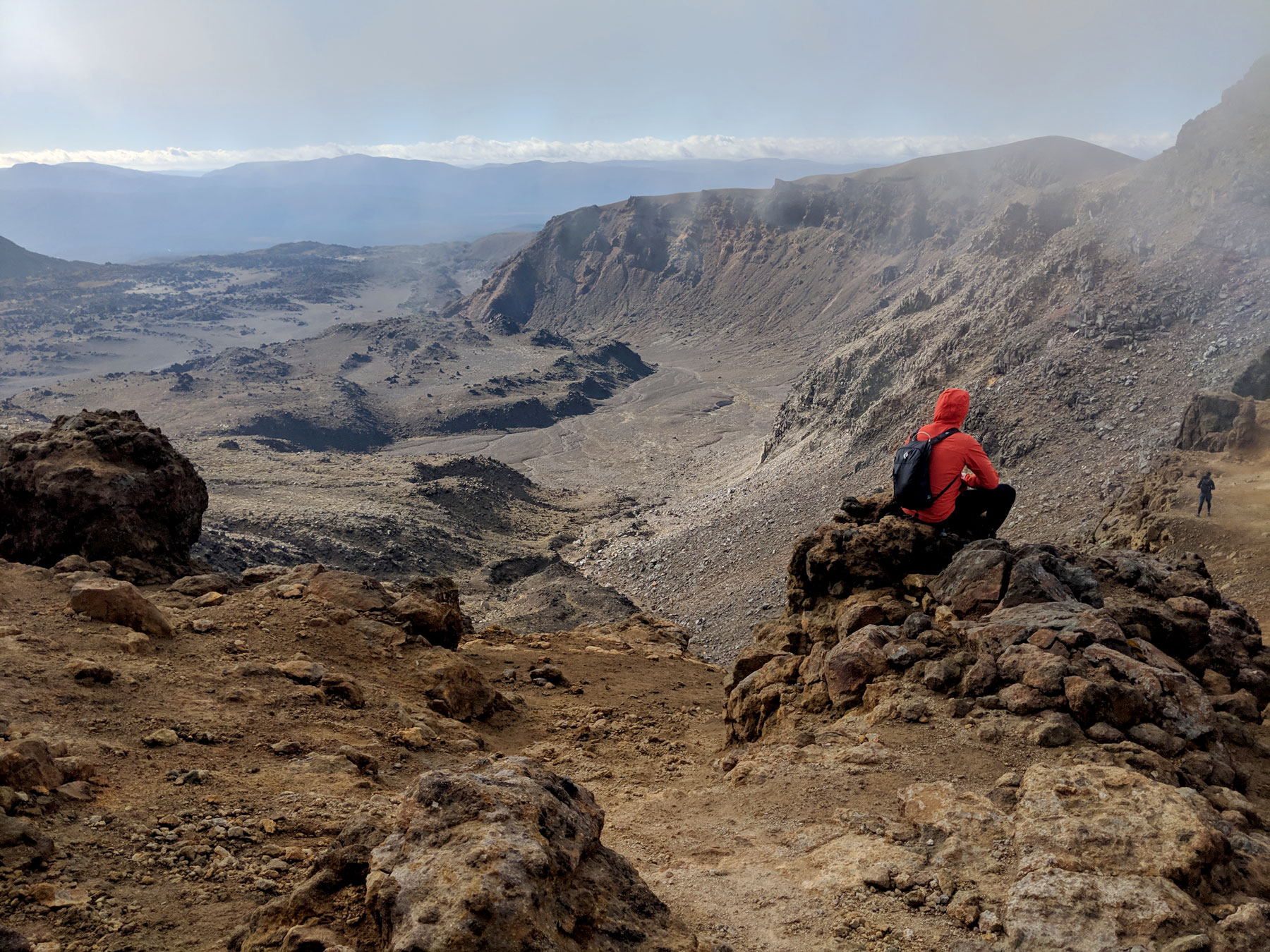 Where to start and how to get there
You have a few options to on where to begin your hike. The hike starts from the Mangatepopo car park and ends at the Ketetahi car park.
If you drive yourself, I think you can park at the Ketetahi car park all day (probably should double check, since that's not what we did).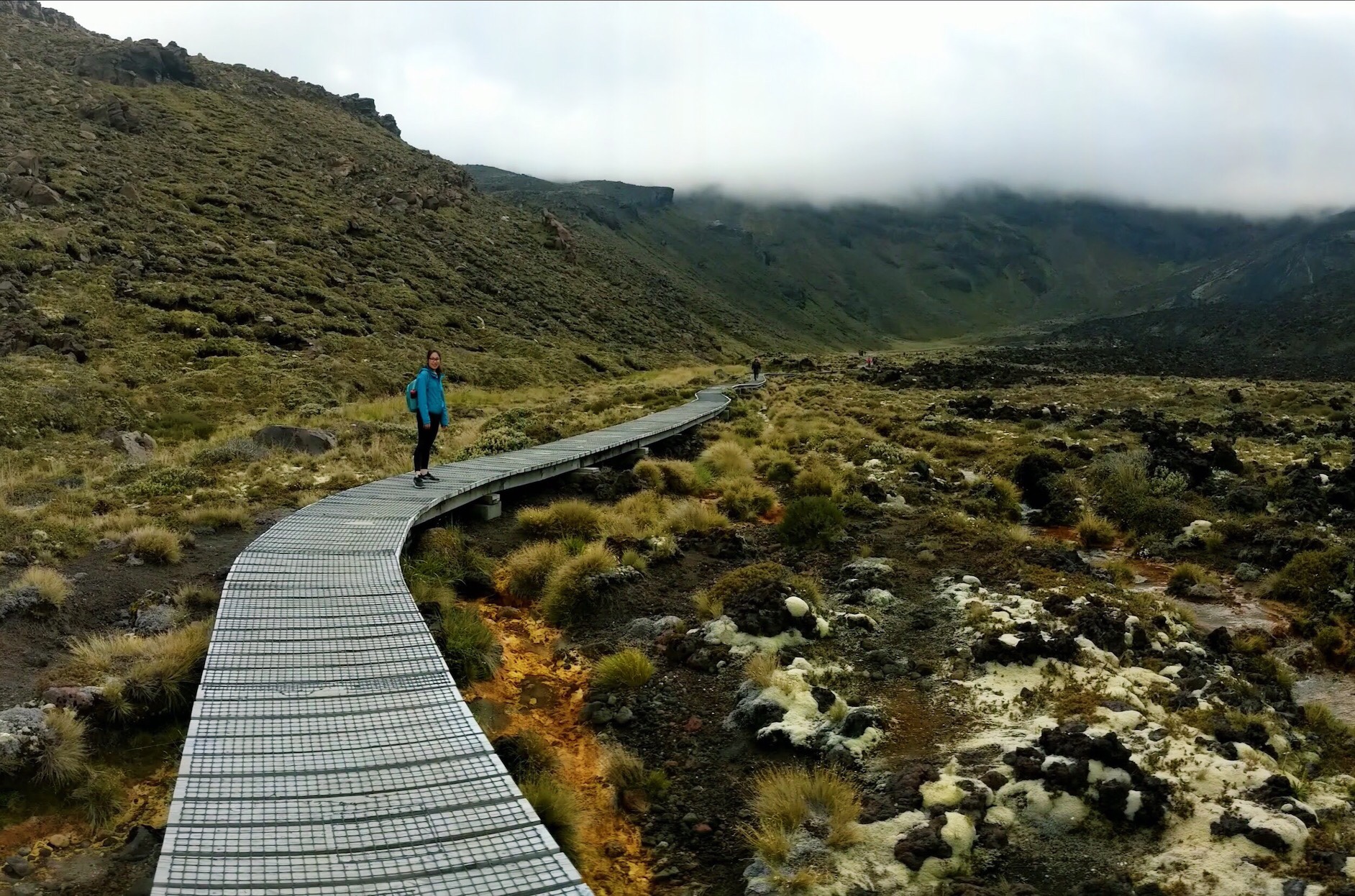 But your best option is to book a shuttle bus from either taupo ($70 NZD return) a main town about 90km away, Turangi ($50 NZD return) smaller town 40km away, or national park base camp ($35NZD return) a building or two that some people lodge at 19 km from the start of the trail. We booked the shuttle with Tongariro expeditions.
The trail itself doesn't have any sort of entry fee or permit fees. So consider the shuttle the cost of your hike.
What to wear
Definitely dress in layers. You'll experience both hot and cold temperatures on the mountain.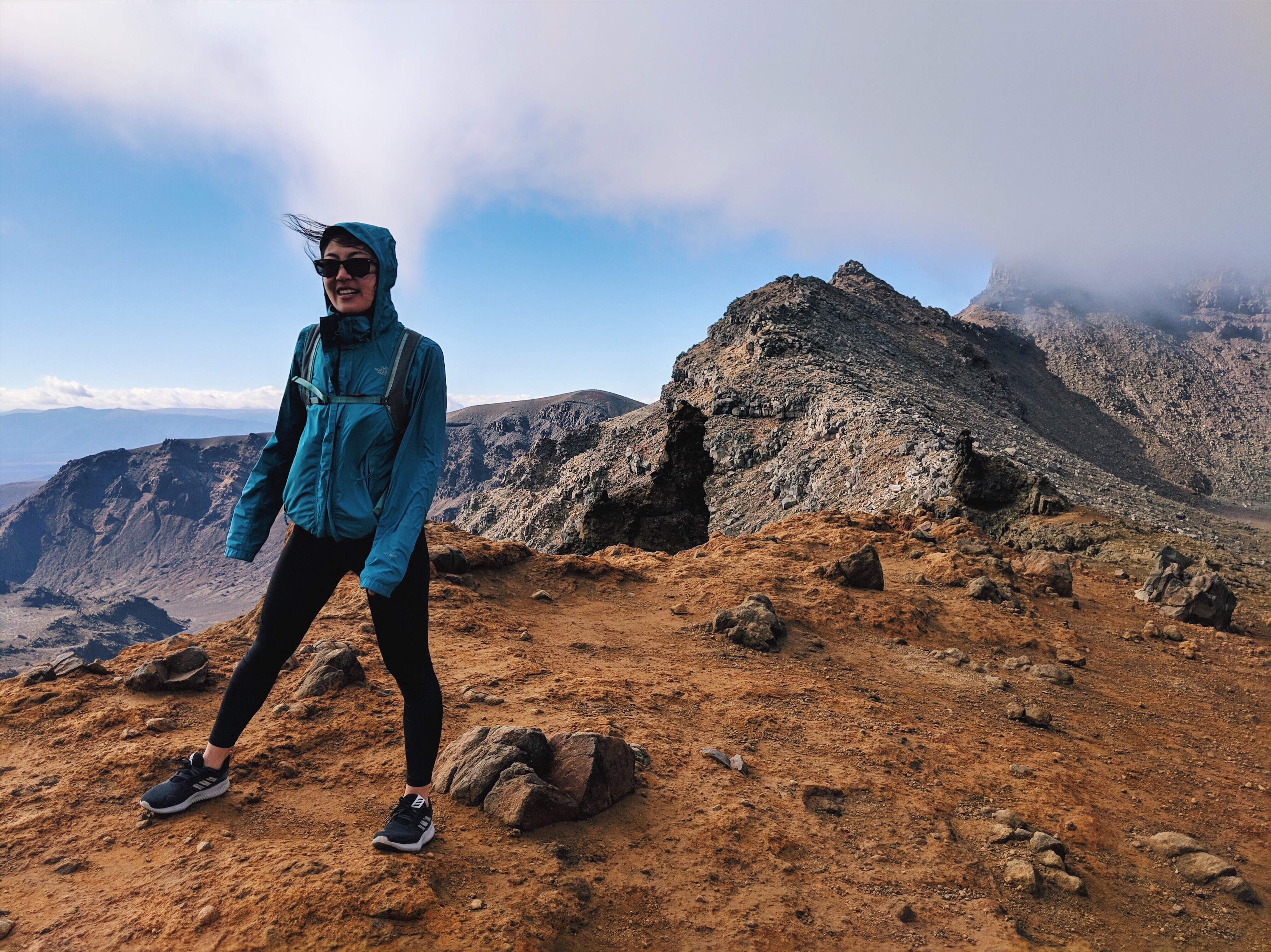 We hiked in the summer time in January and still experienced high winds that made the top of the mountain really cold, probably less than 10 degrees. A wind breaker is a must. And keep in mind that the weather can turn really quickly, so best be prepared for some rain, just in case. A hat and gloves would have been nice at the top too, that's how cold gets up there.
But the hike down in the sun will be much more enjoyable in a t shirt. So layer up so that you can strip down when necessary.
What to bring
There are no food or water stations along the trail. So make sure that you bring enough food and water for the day. That should include a couple snacks, granola bars and bananas travel nicely, and a lunch, a pre made sandwich is what most people pack. They recommend 2L of water per person, which is quite a bit. But of course, it's probably best to pack more than too little.
Also grab your sunscreen and sunglasses because that hole in the ozone layer is no joke, and if it is a sunny day, you will be sun burnt instantly!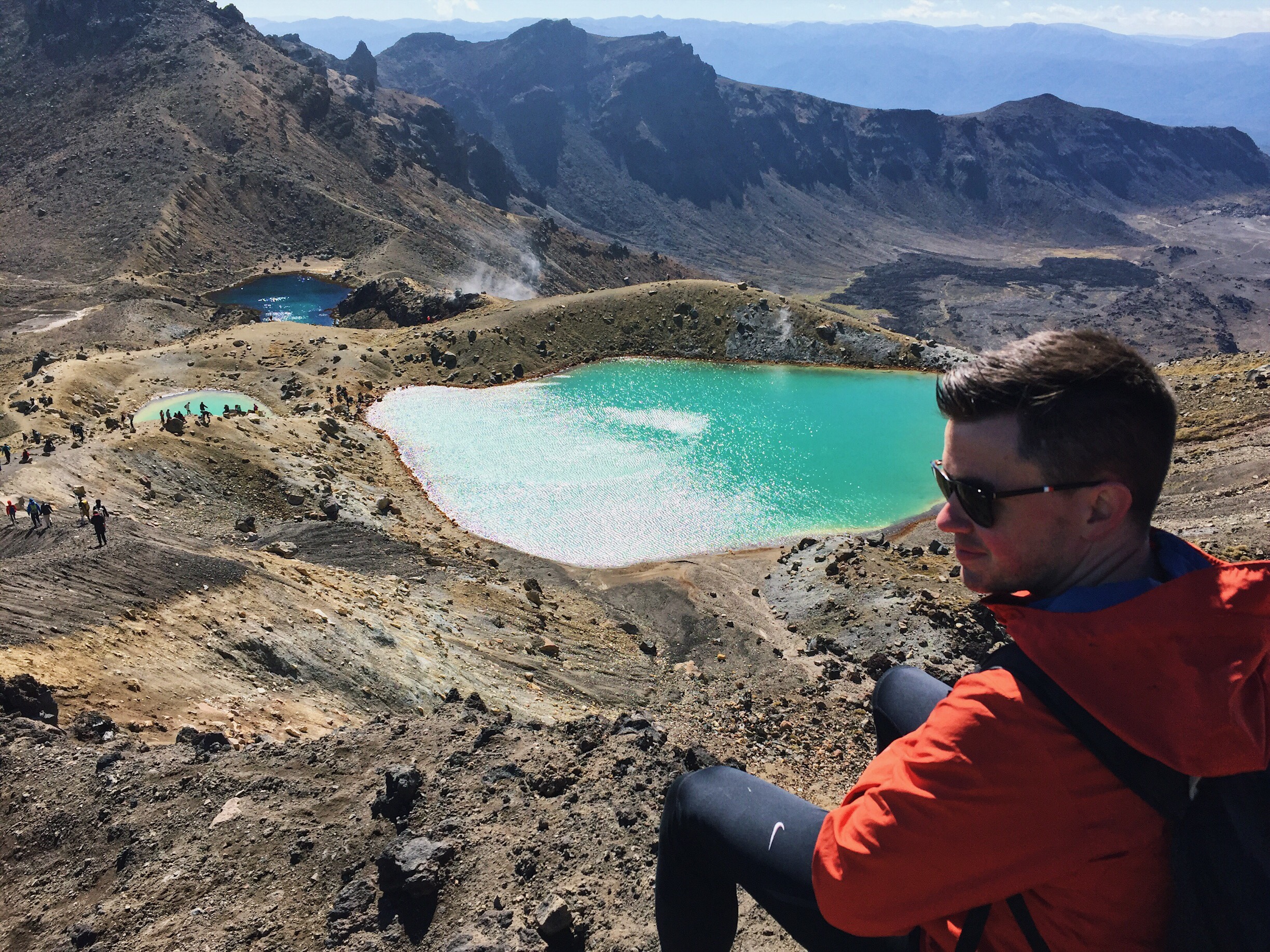 Maybe this is a given, but don't forget your camera! You'll have so many amazing photo ops that you will not want to miss. We saw a couple's proposal at the top, all captured by a loving friend. Adorable.
At the start of the trek, there are some items available to rent from the touring companies, such as walking poles, hiking boots, and rain jackets. We didn't find we needed anything, but they are available.
There are self contained toilets on the hike. So bring some toilet paper and maybe hand sanitizer. It is not advised to take a shit behind the rocks without pooping and scooping. That would be uncouth.
How difficult is the hike?
The touring companies officially call it a challenging hike.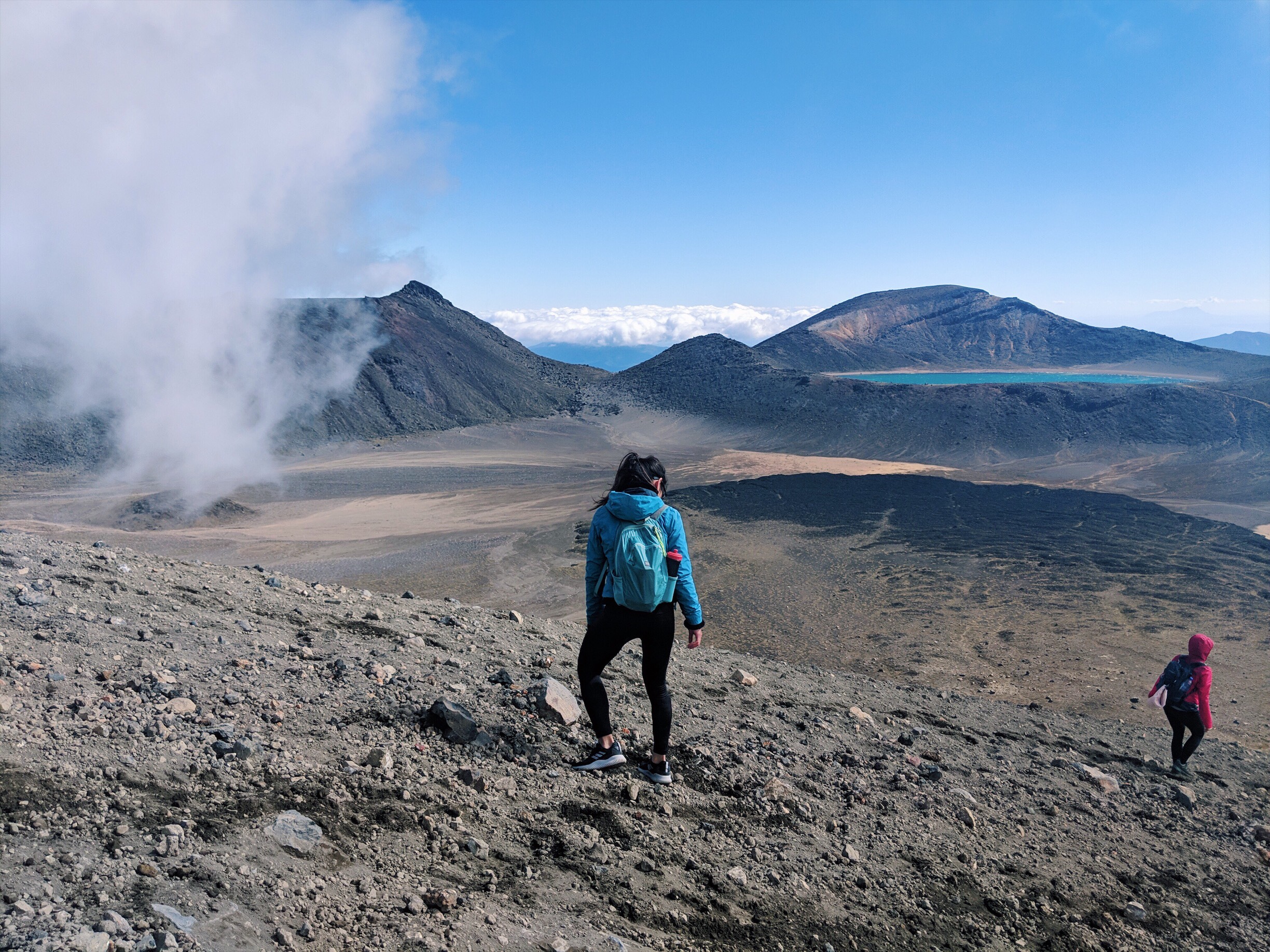 From our experience hiking Fuji, Japan, and Rinjani, Indonesia, I'd say this is a pretty easy hike. The accent is relatively gradual and scenic. There is a more difficult steep and rocky part near the highest point with a gravelly down. And the decent is very easy, just long. So overall, there are some difficult parts, but they are very short. If this is your very first hike, and you are relatively fit, I think it'll be a piece of cake.
How long does it take to hike?
We started at the base around 7:30am on the earliest bus (our bus was a bit late). We were at the peak by 10am. And had finished and we're already on the bus back to town at 1:30. So we clocked about 6 hours of hiking.
That included many breaks, taking out time to take some photos and just dilly dally along. We didn't feel any sort of urgency to keep moving. It was a very moderate pace.
You could definitely finish sooner, but with the bus schedule, you have up to 9.5 hours to complete the hike before you have to arrange for an alternate ride back to your place.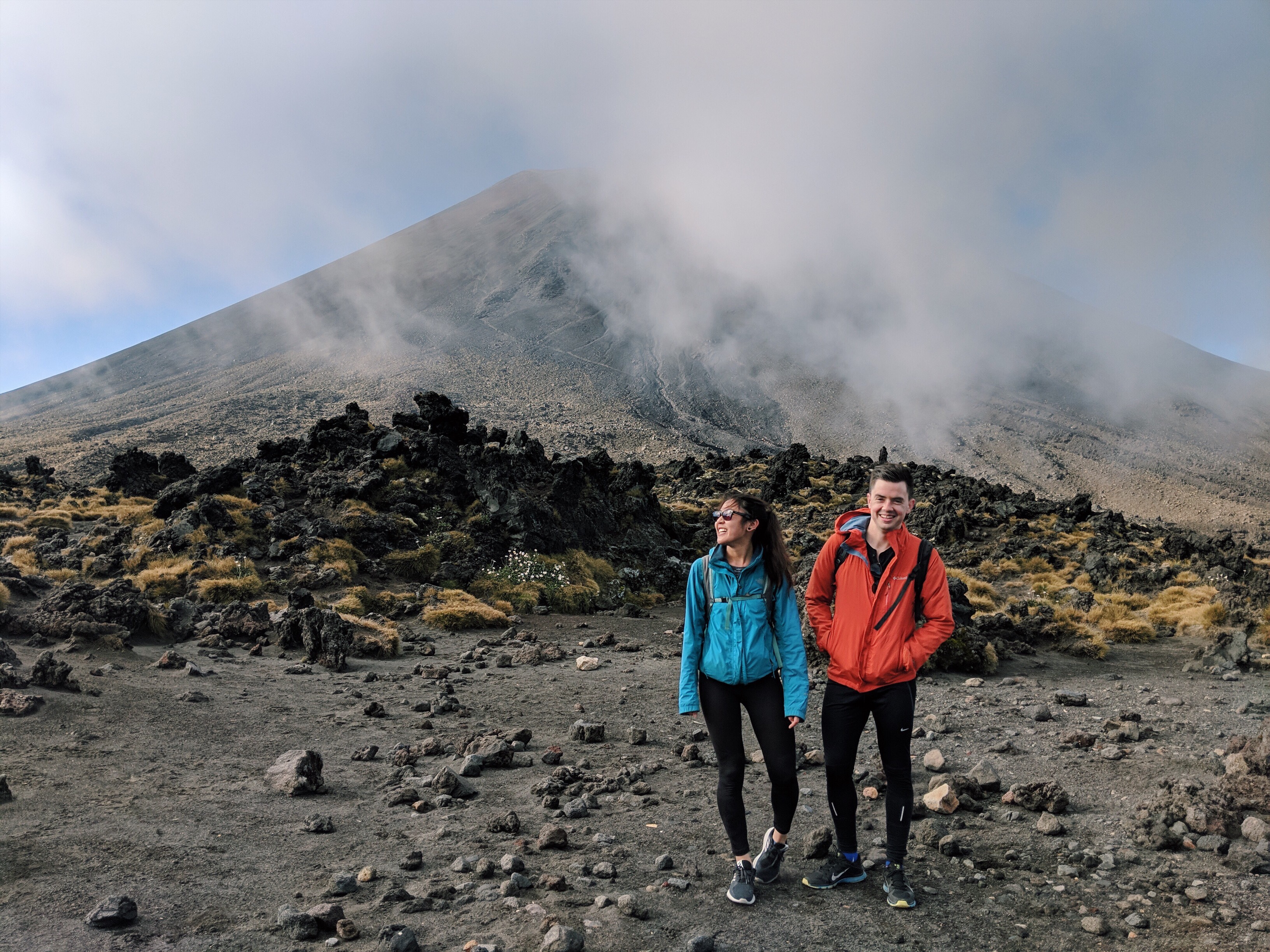 ---
TL;DR
It is a relatively easy hike for a somewhat experienced hiker.
It'll take about 6-8 hours to hike.
Book a shuttle bus to the trail from a near by town, Taupo or Turangi, costing $50-$70NZD.
The trail itself doesn't cost anything.
Dress for cold and warm weather. The peaks are cold and windy, but the descent can be hot and sunny.
Bring enough food, water, and toilet paper for the day.
You don't want to miss this picturesque day hike!