If you're making a trip to Indonesia, you'll probably be pointed in the direction of Bali. Maybe because of its rolling rice fields, or beautiful beaches, or tropical jungles, or vibrant culture, Bali is the most well known of all 7000 Indonesian islands. One whole lifetime wouldn't be enough time to experience everything Bali has to offer. But you'll still have a great time in only two days!

We only had two nights to spend in Bali before we had to hop on a flight to our next location. We chose to visit Ubud, in the centre of the island. Ubud is famous for its rice paddies and rich Hindu culture. Here is what to do in Ubud if you only have two days!
---
Stay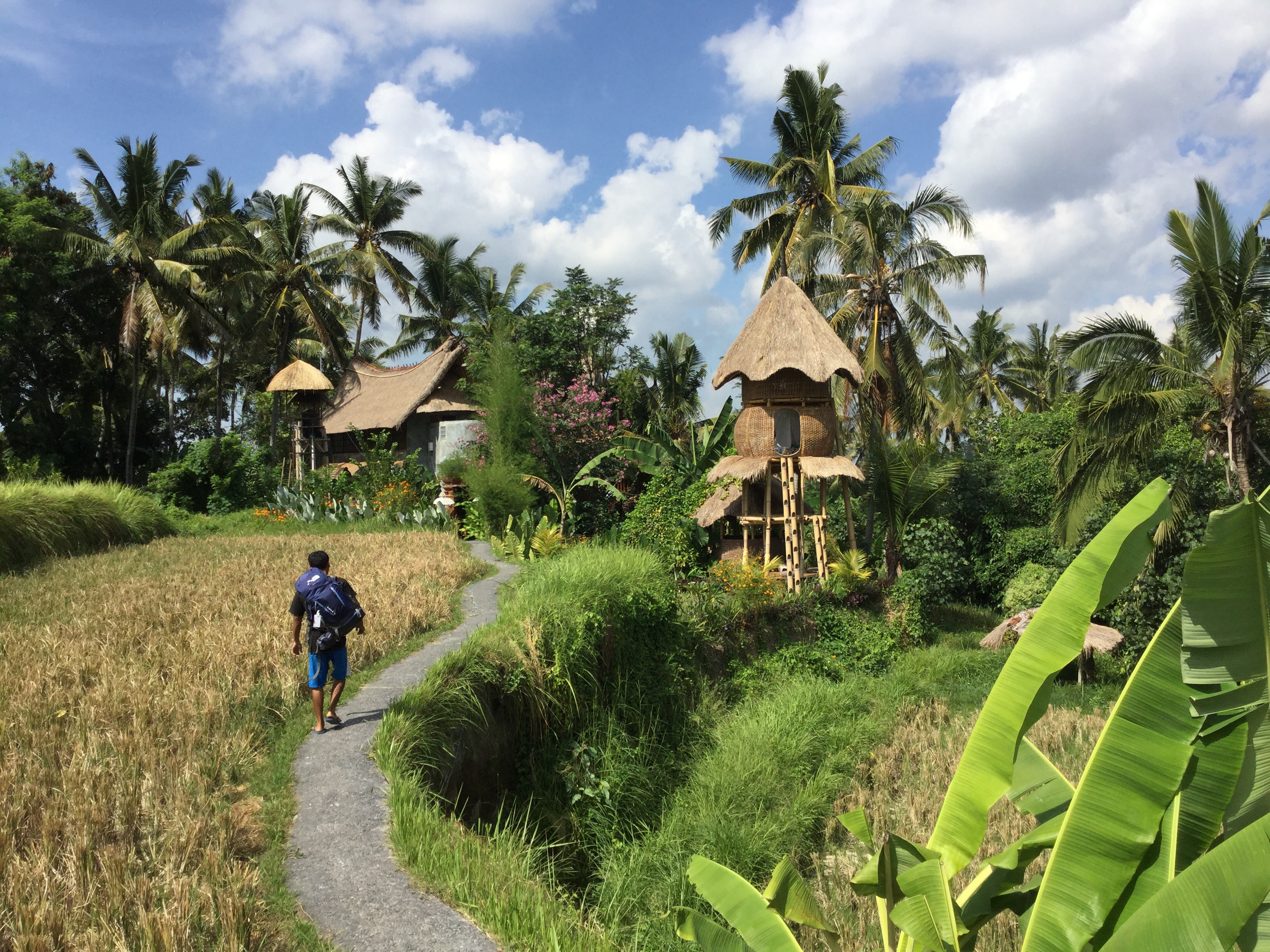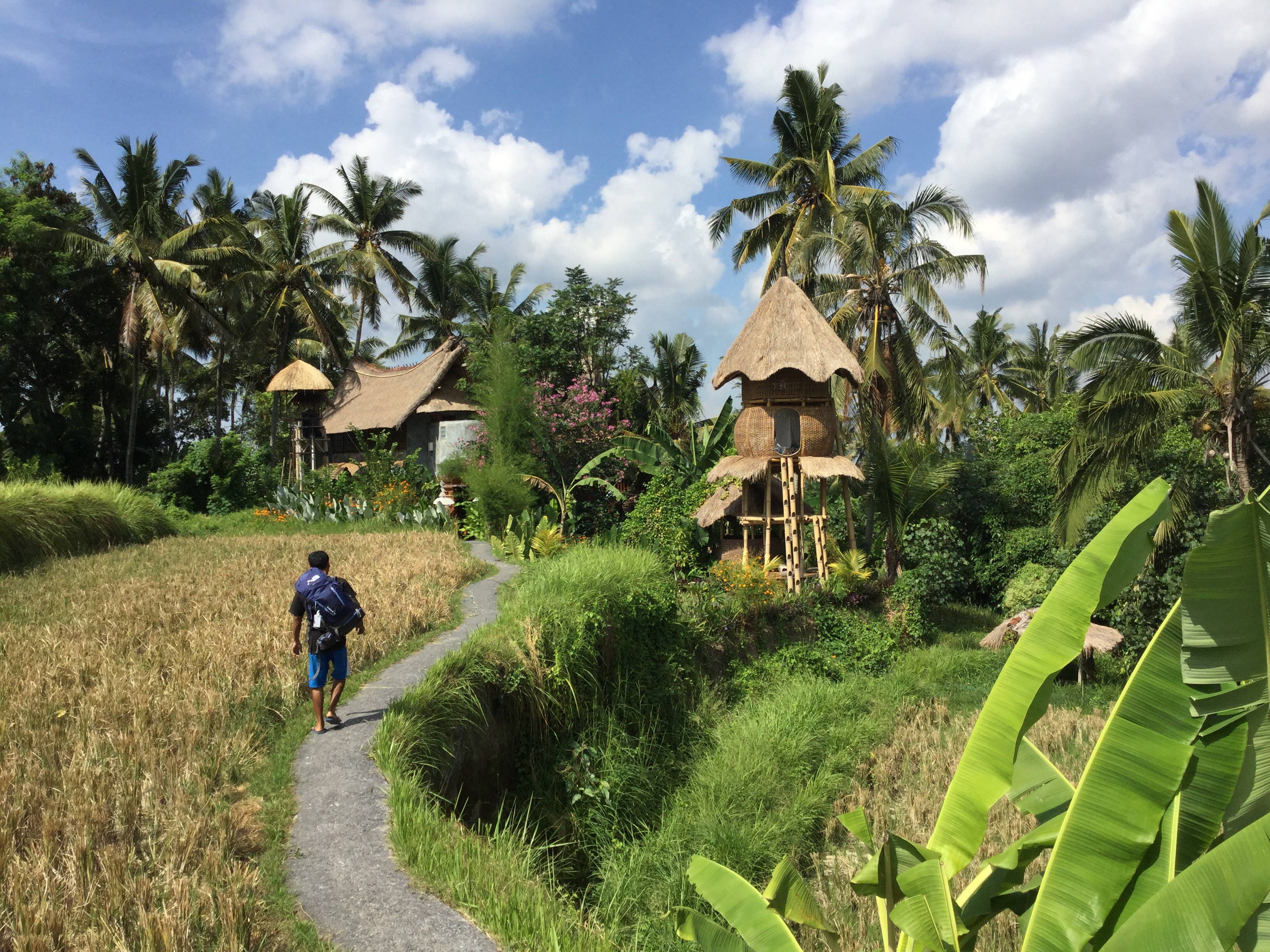 We stayed at an amazing Airbnb for an amazing price. For only $17 CAD per night, we stayed in a bamboo hut, 7 metres off the ground. Probably the most amazing place I've ever slept!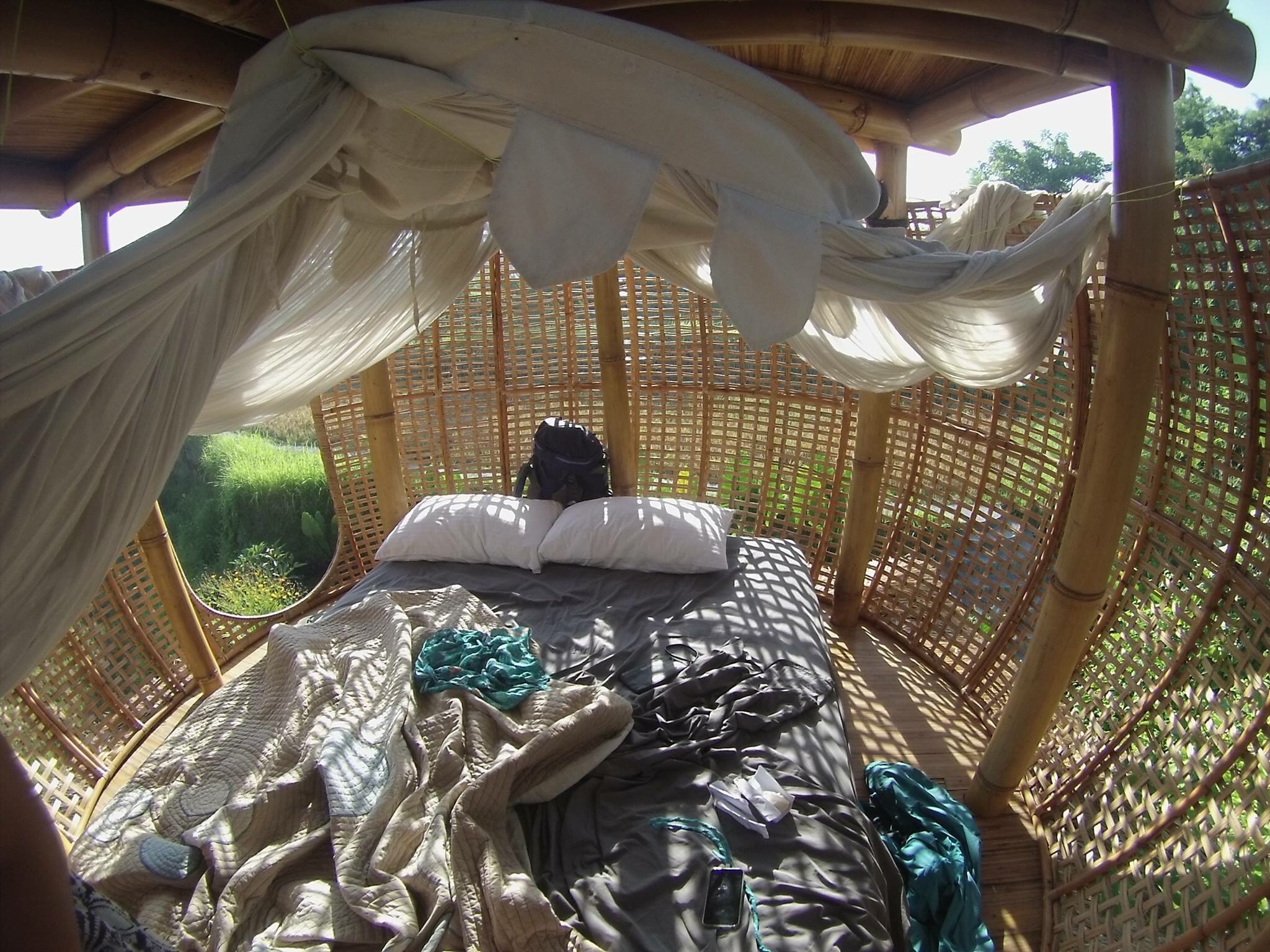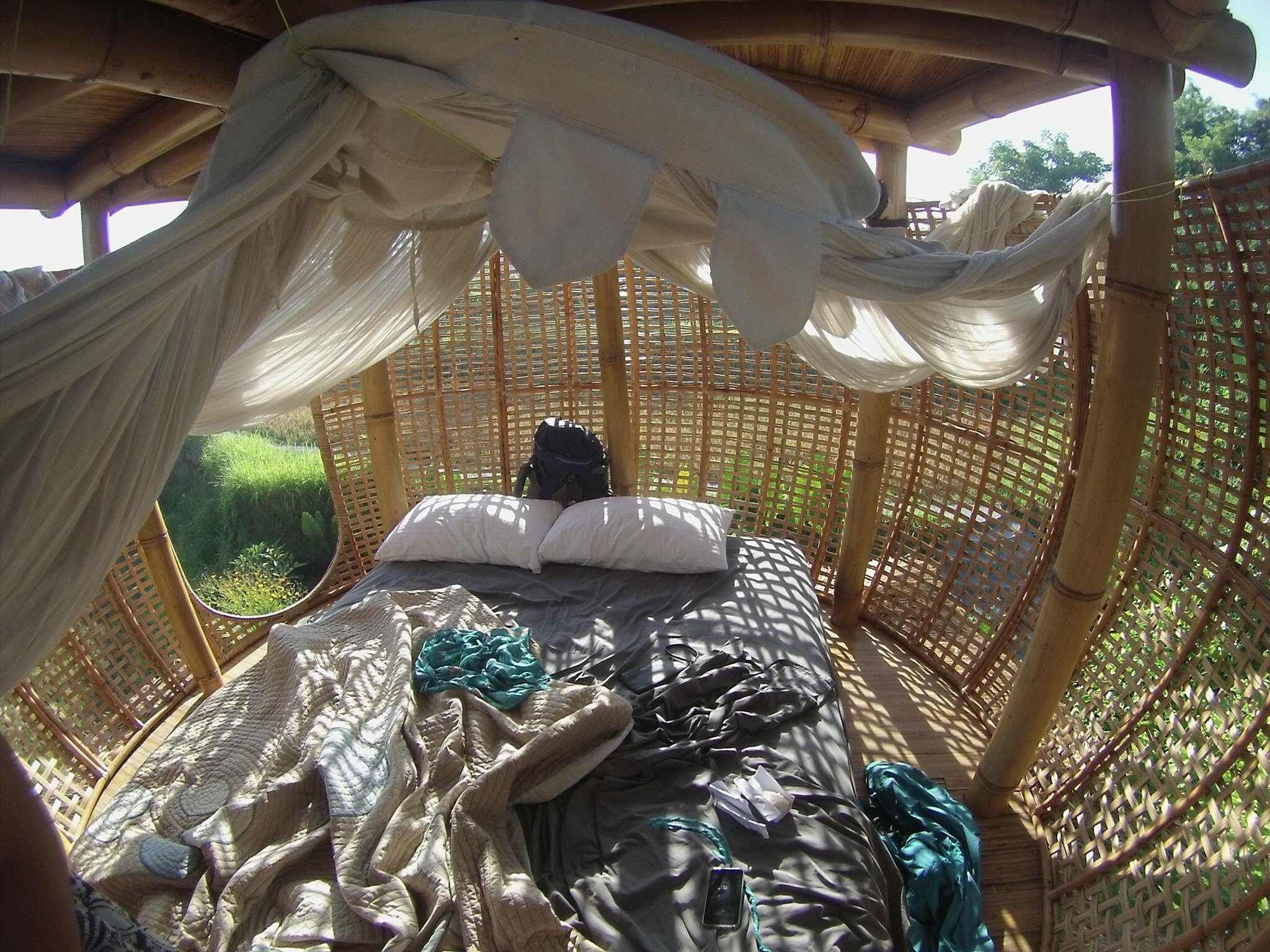 If you're not one for heights, there are other rooms and private huts available. The place is absolutely beautiful, located in rice fields, and it is very close to the centre of Ubud. You can stay here for free with $25 Airbnb credit.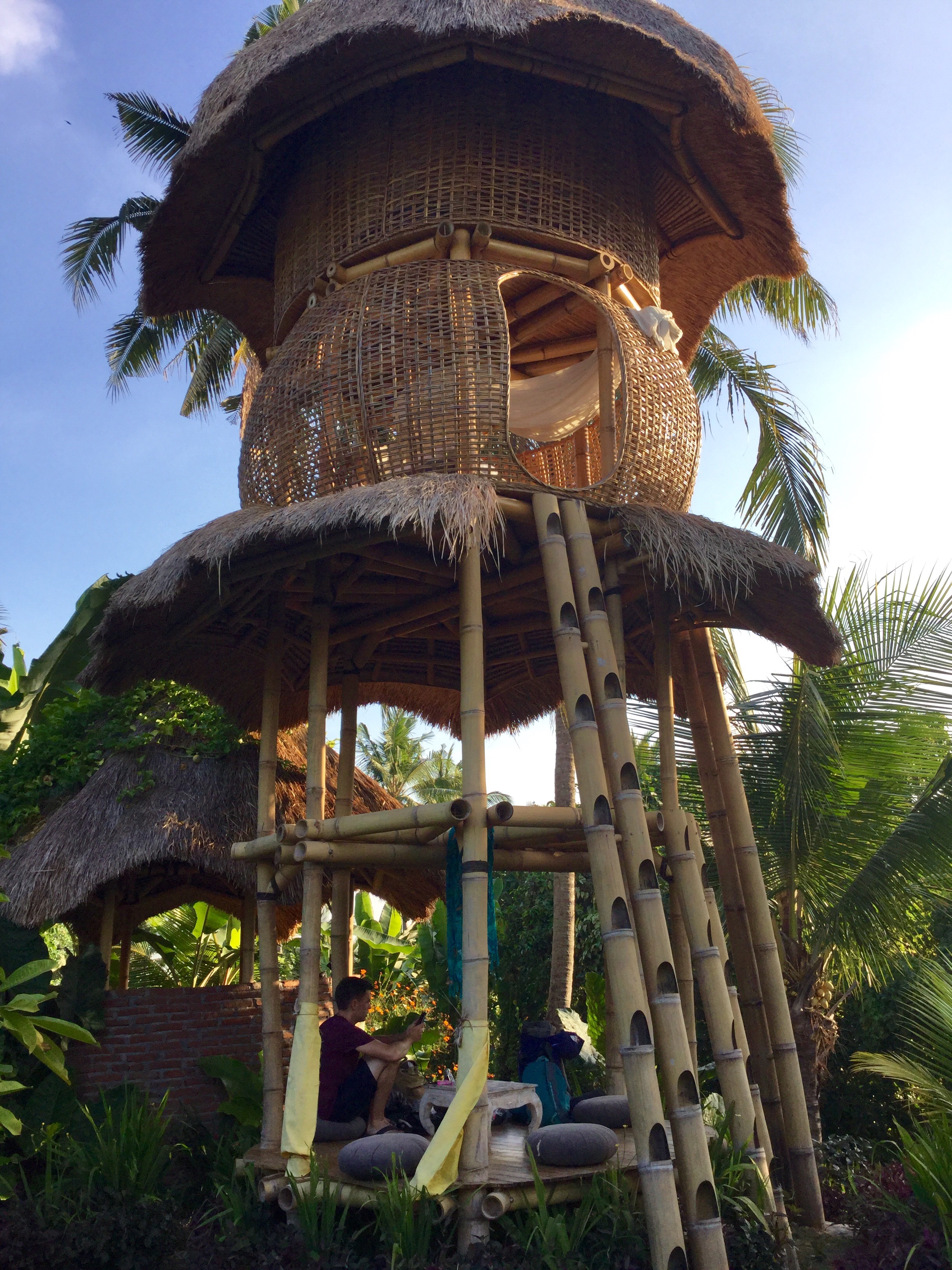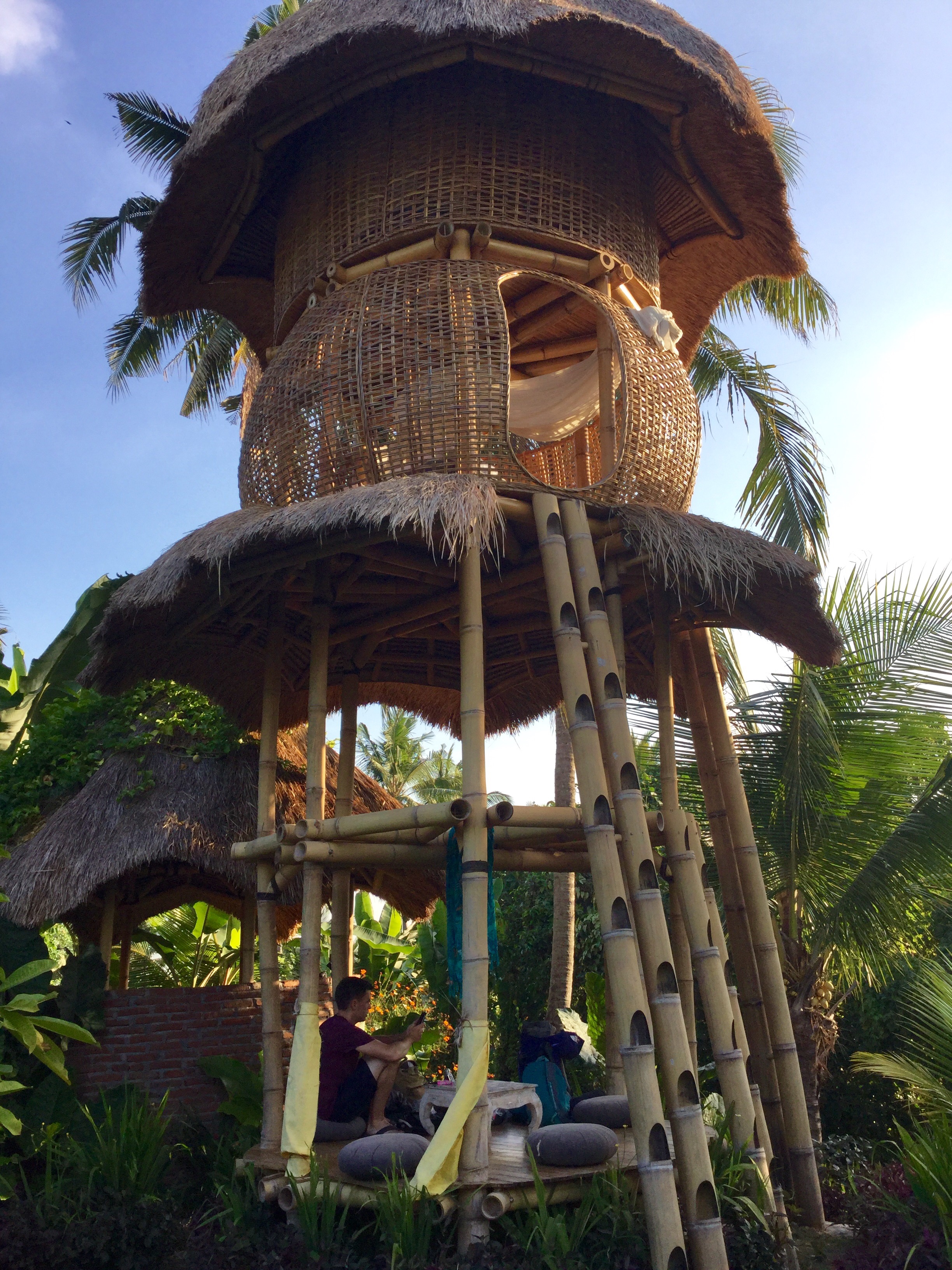 Getting around
We rented a motor bike for 50.000 IRD ($5 CAD) per day. Ubud is relatively small, but on the large end for walkability. A motorbike is perfect to get from place to place.
Visit
Everyone must visit the Sacred Monkey Forest while in Ubud. It's a large tourist attraction, but the tourists flock for a good reason. These cheeky monkeys will make a lasting impression on your trip to Ubud. Admission is only 40.000 IRD ($4 CAD) per adult.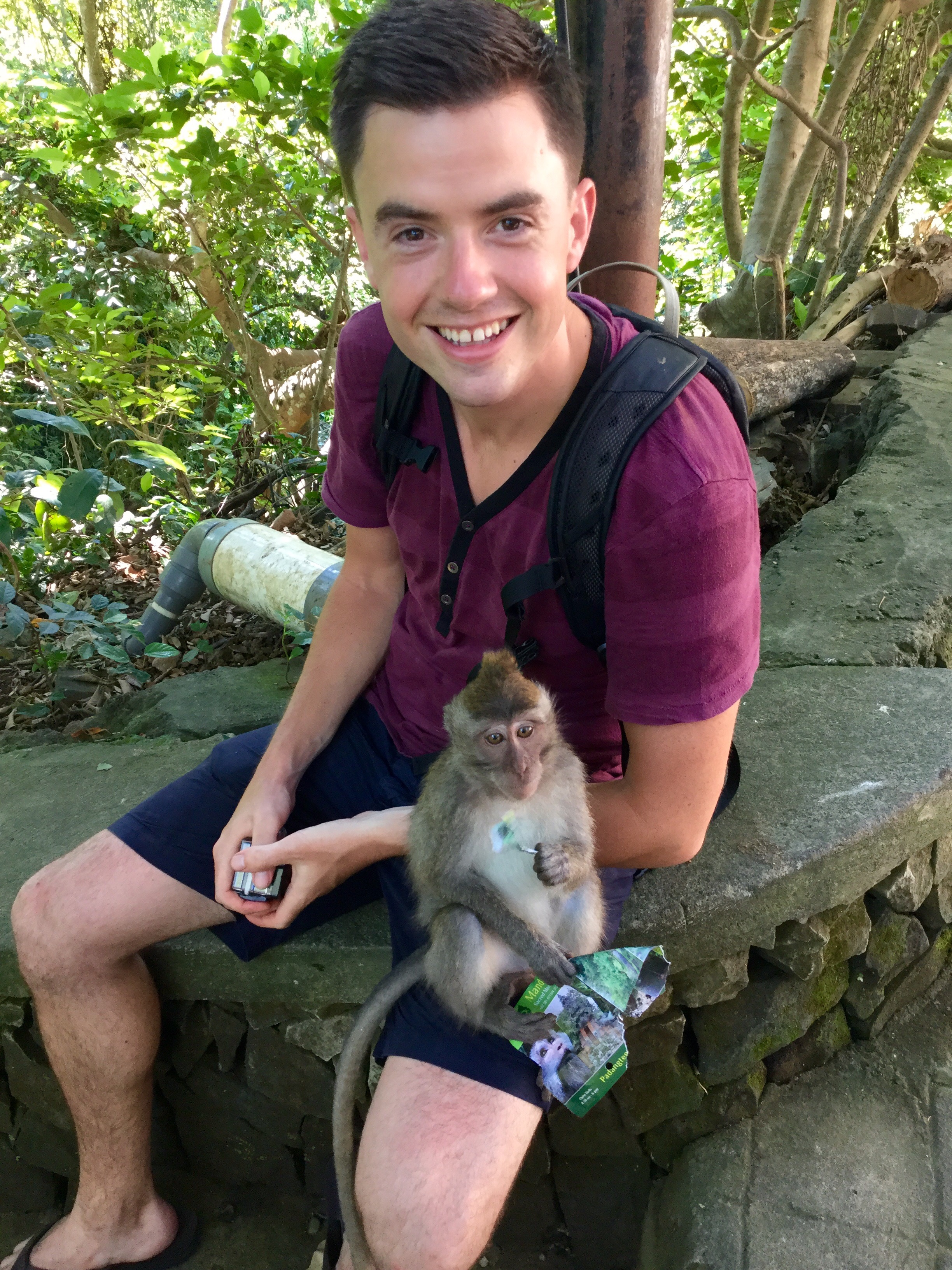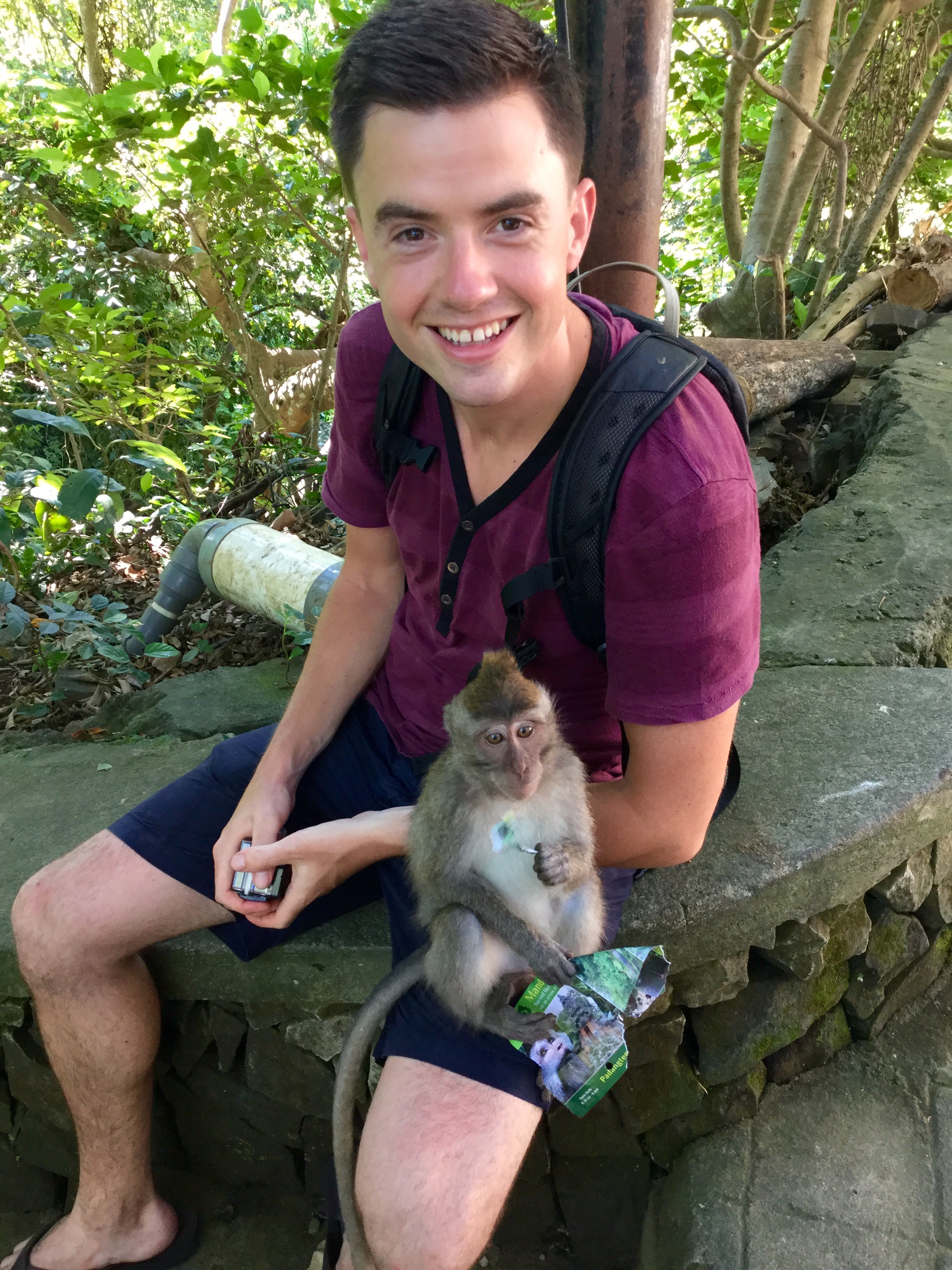 Warning, if your mildly afraid of monkeys or wild animals jumping on you without warning, maybe give this one a miss. These monkeys are anything but shy.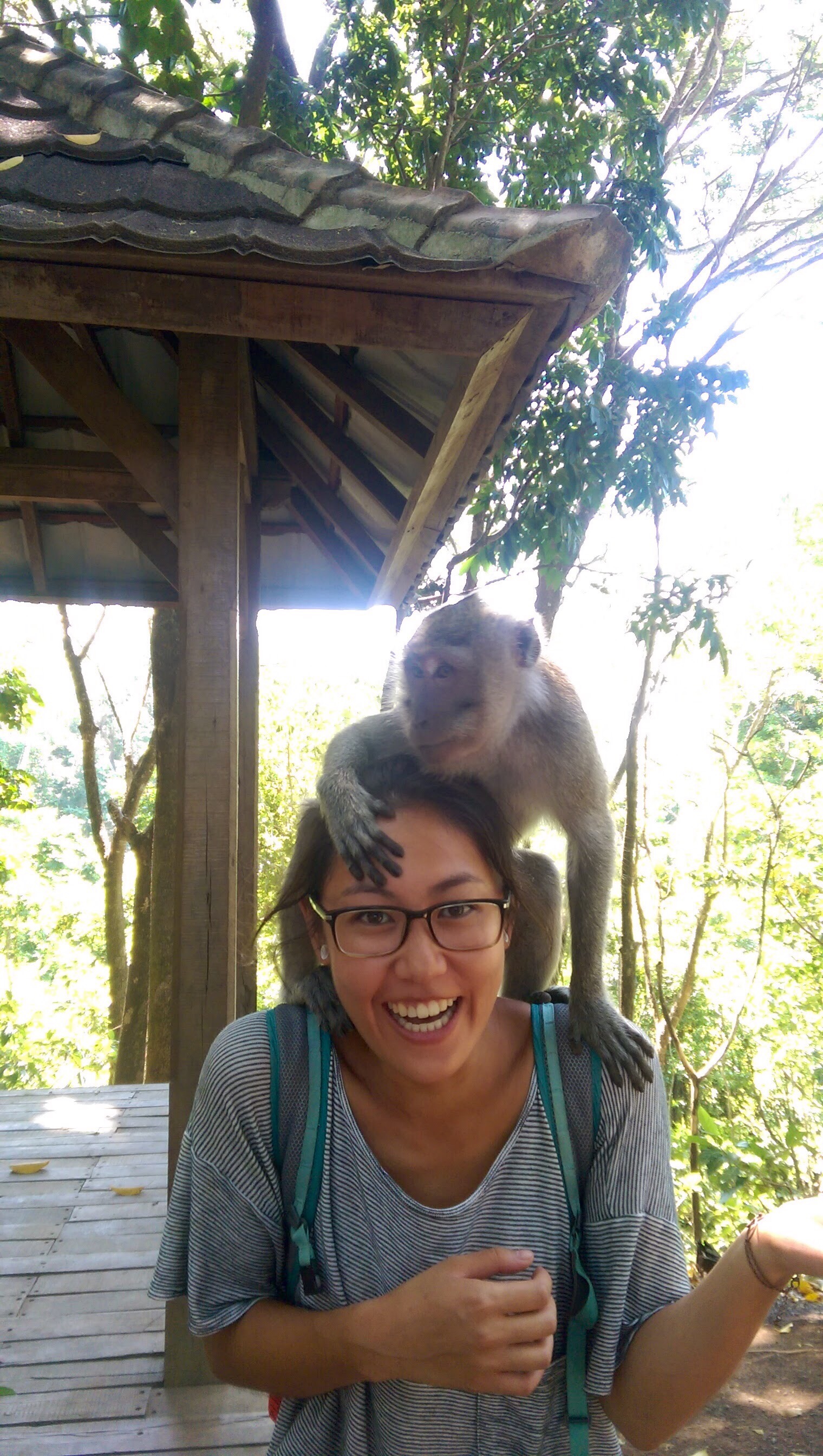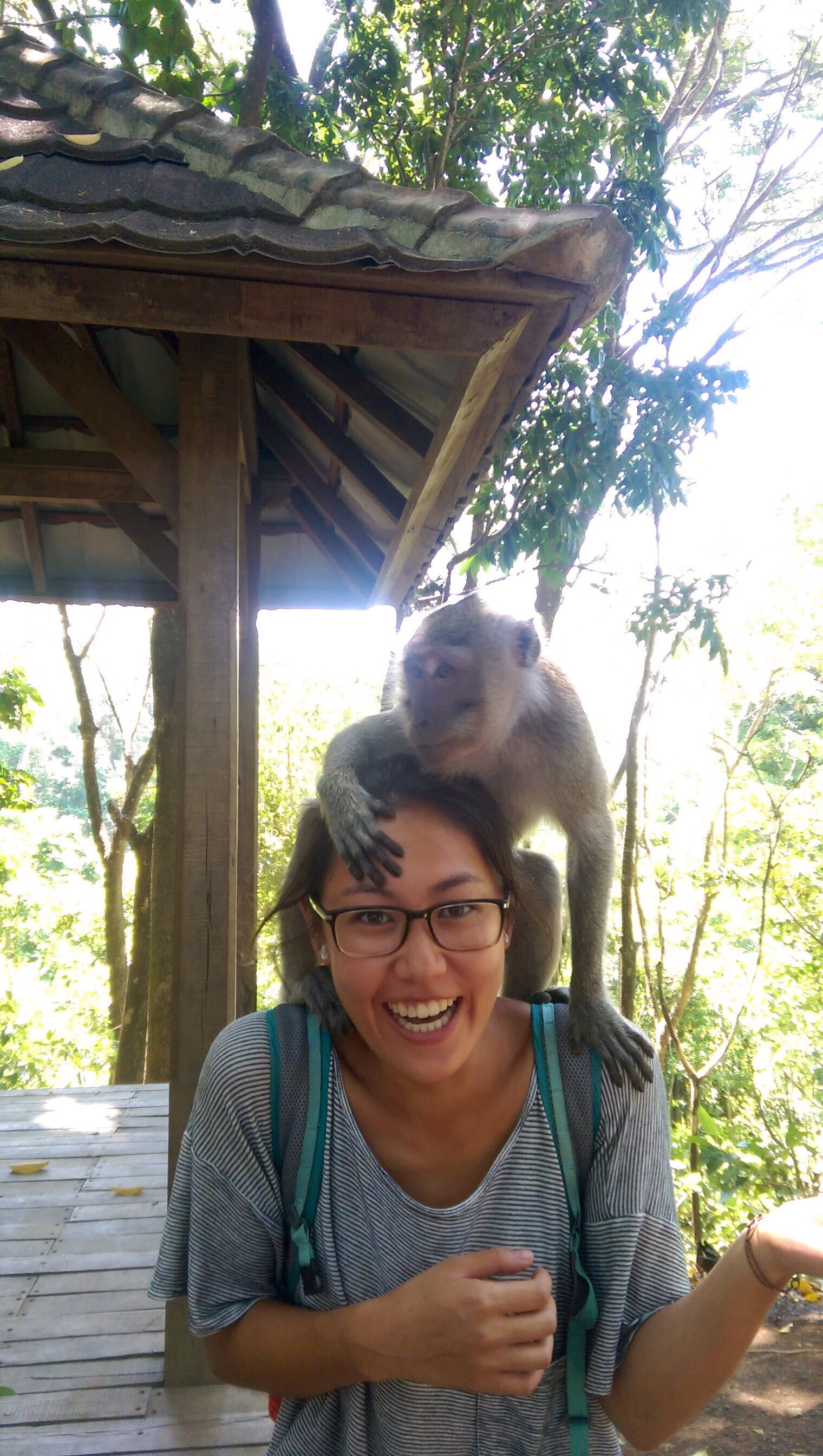 If you have anything that remotely looks like packaged food or drink, the monkeys will swipe it straight from your hand or bag. They may be especially excited by canned beer, but do not submit and avoid contributing to monkey alcoholism. And of course hold your smart phone tight because who knows what will happen when these cheeky animals get their hands on the Internet…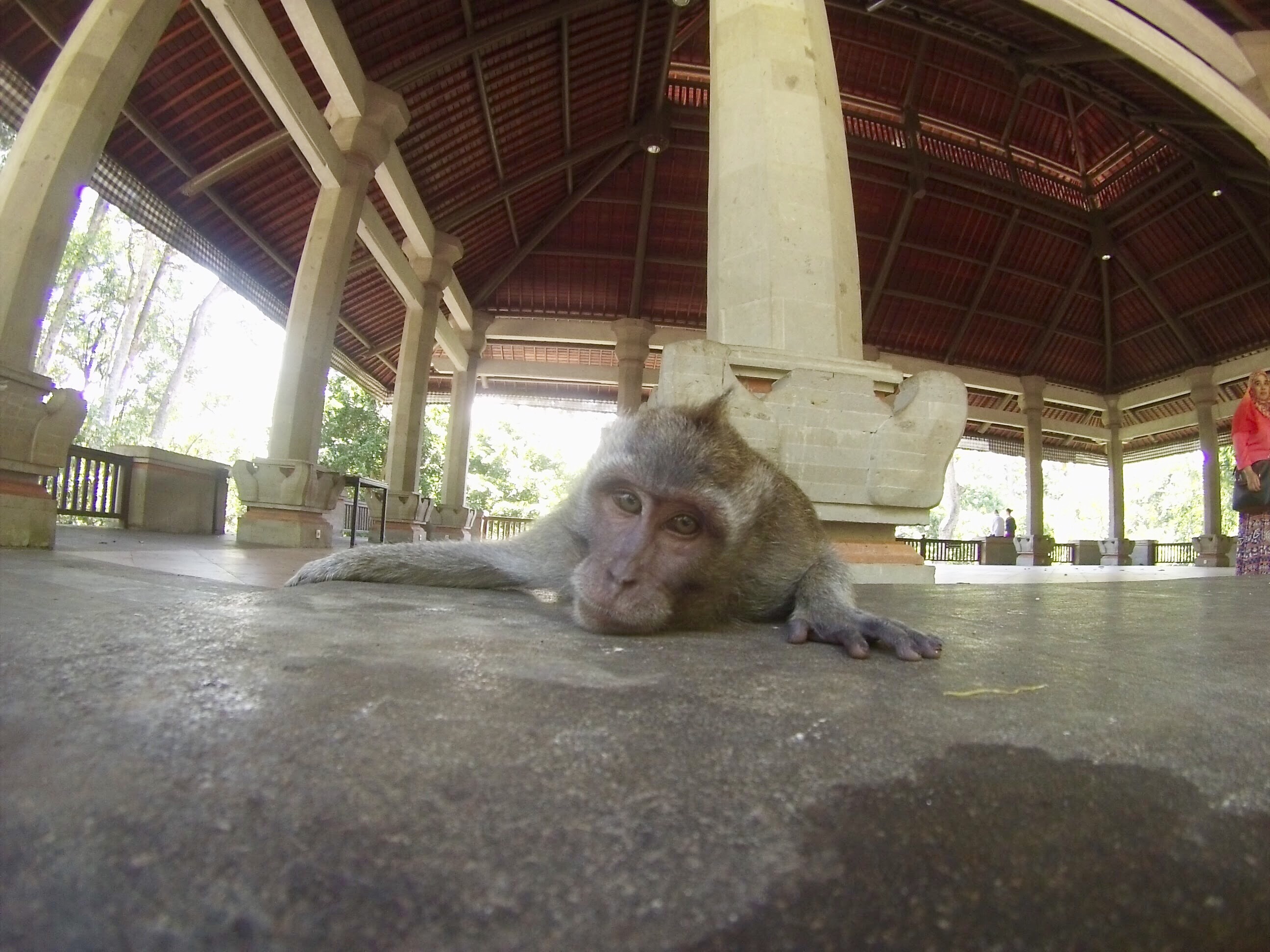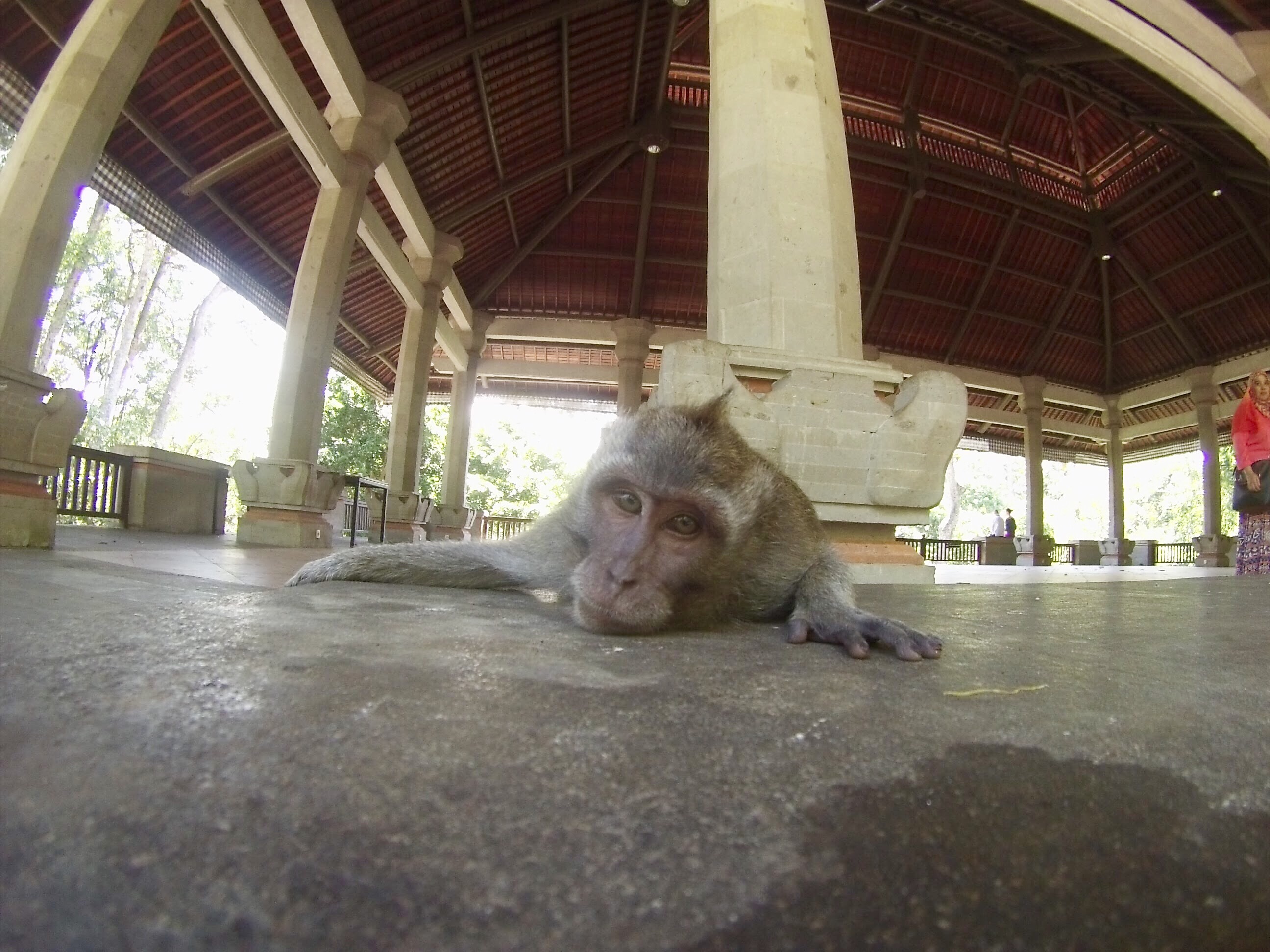 See
There are a few theatres in Ubud that have daily shows for visitors looking to get their fix of cultural dance. We saw the Barong Rangda dance. Like the Wayang Kulit performance we saw in Yogyakarta, foreigners aren't there for the abstract plot. It's the costumes and music that is mesmerizing and worth the visit. Tickets are 80.000 IRD ($8 CAD) per person.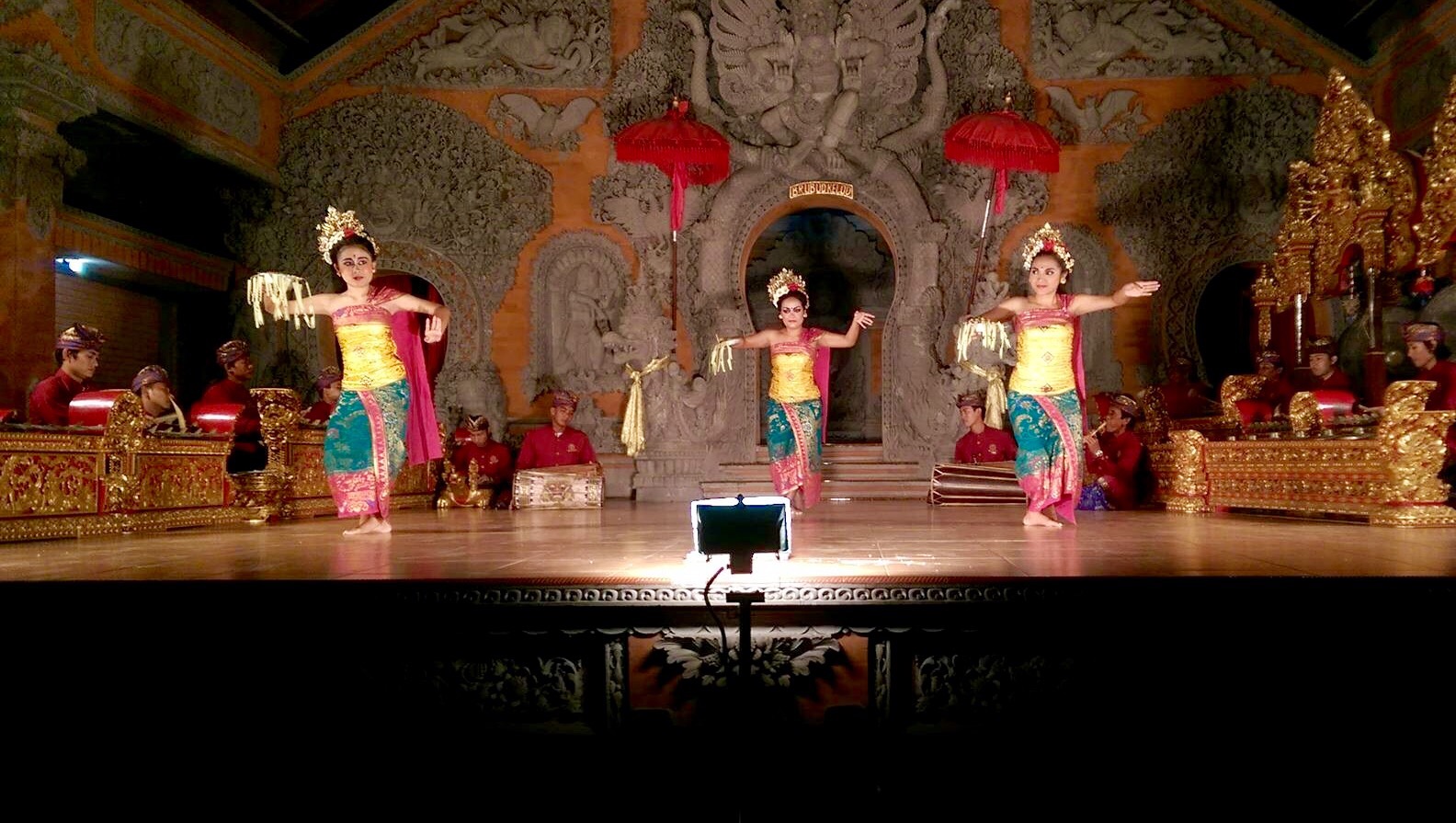 Shop
Check out the Ubud Market, a labyrinth of vendors all hustling to get tourists to buy from their stall. If you're good at bargaining, you can score some nice souvenirs. I got a nice sarong and pair of shorts which I talked down to less than half of the asking price. You will definitely find something you fancy among the stalls upon stalls of vendors. Don't stop at the first vendor you see, the Ubud Market is so much bigger than it looks like from the outside!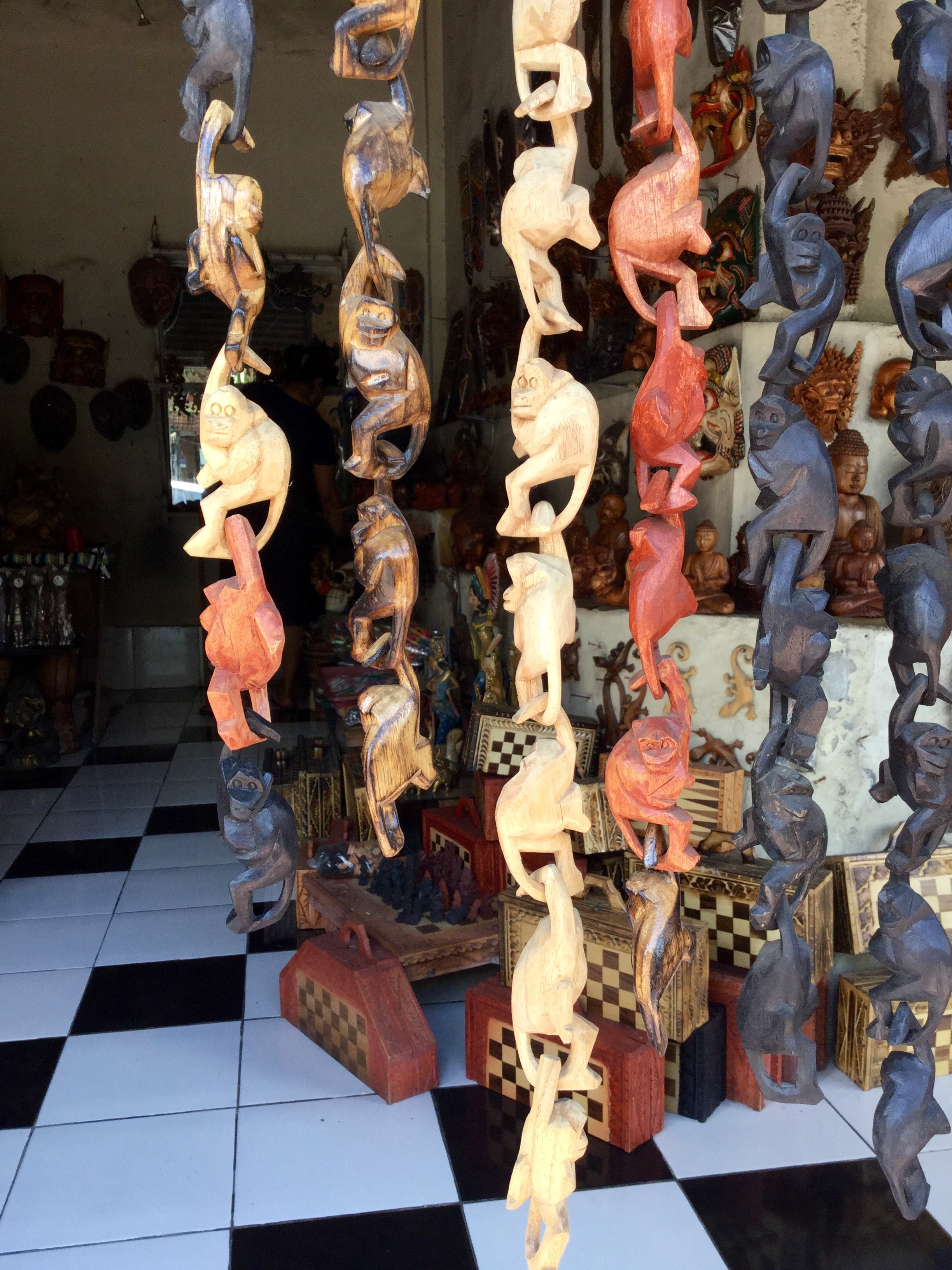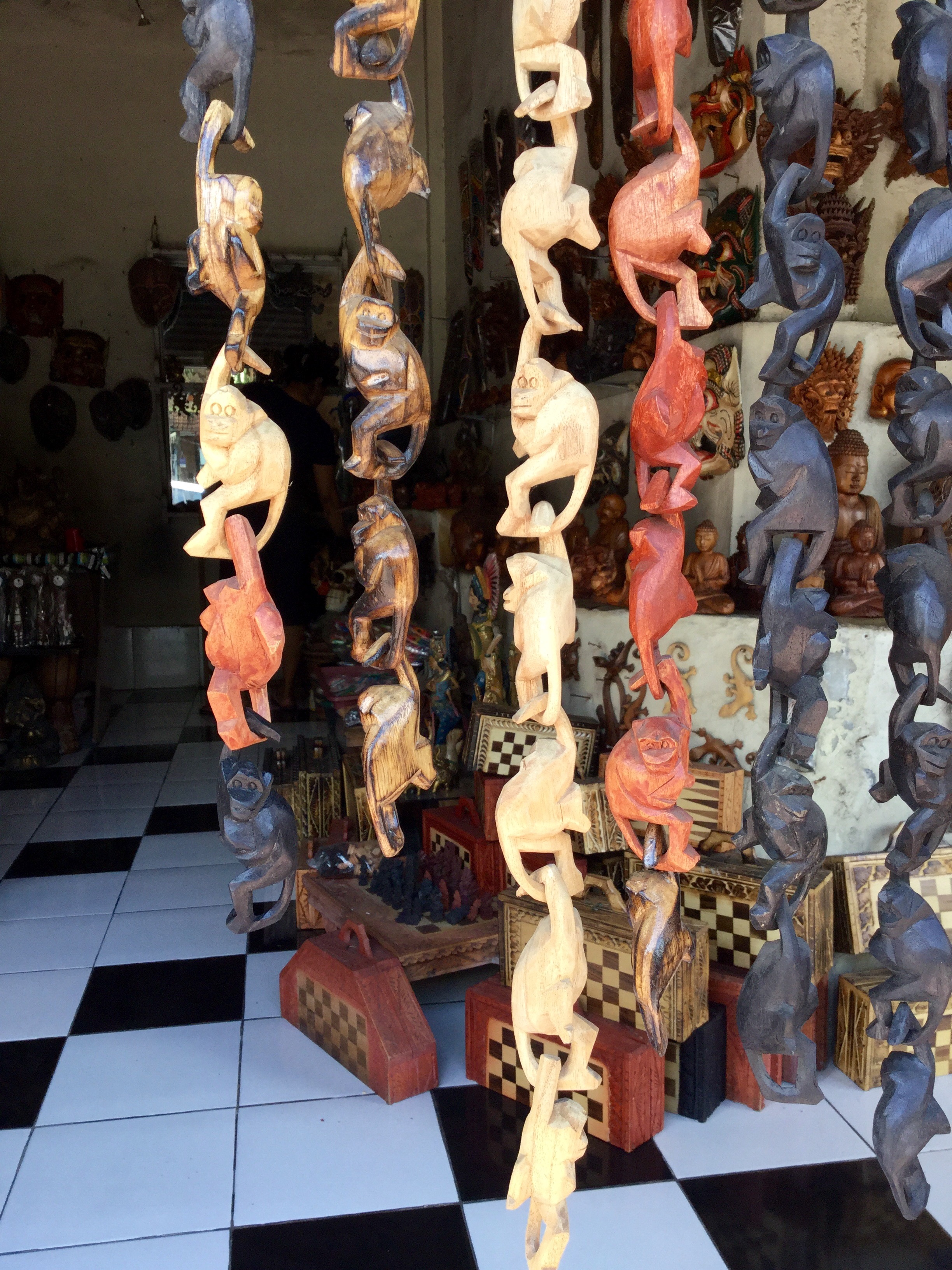 Eat
Try to wander away from the main streets to have a more authentic experience. We stumbled upon a woman, who spoke zero English, selling something that looked something like food from plastic containers. We ended up paying 5000 IRD ($0.50 CAD) per plate of porridge with chilies and vegetables and 2000 IRD ($0.20 CAD) for some green jelly drink. To this day we still don't know exactly what we ate, but it was delicious!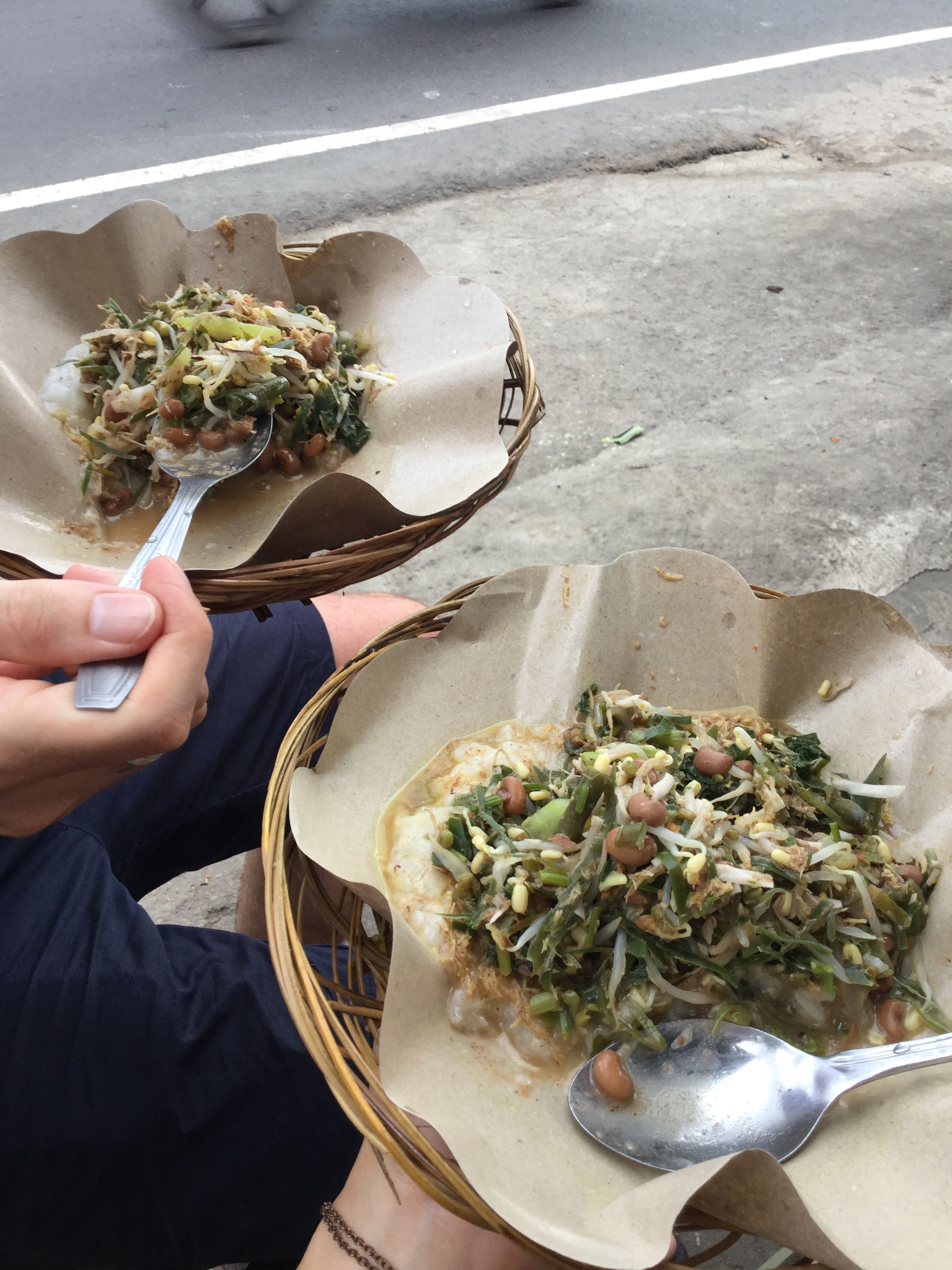 ---
Indonesia has so much to offer from the busy city life of Jakarta to hiking Mount Rinjani in flip-flop to the most underrated place of Indonesia, Bukittinggi in West Sumatra, we will definitely be back to explore more of the world renown island of Bali.
Like? Pin it!
What were your favourite parts of Bali? Let us know in the comments and we will be sure to put them on our list for our next visit!