Scotland is so much more than kilts and bagpipes. Here's some suggestions for the land of haggis and black pudding.
---
 1. Walking Tour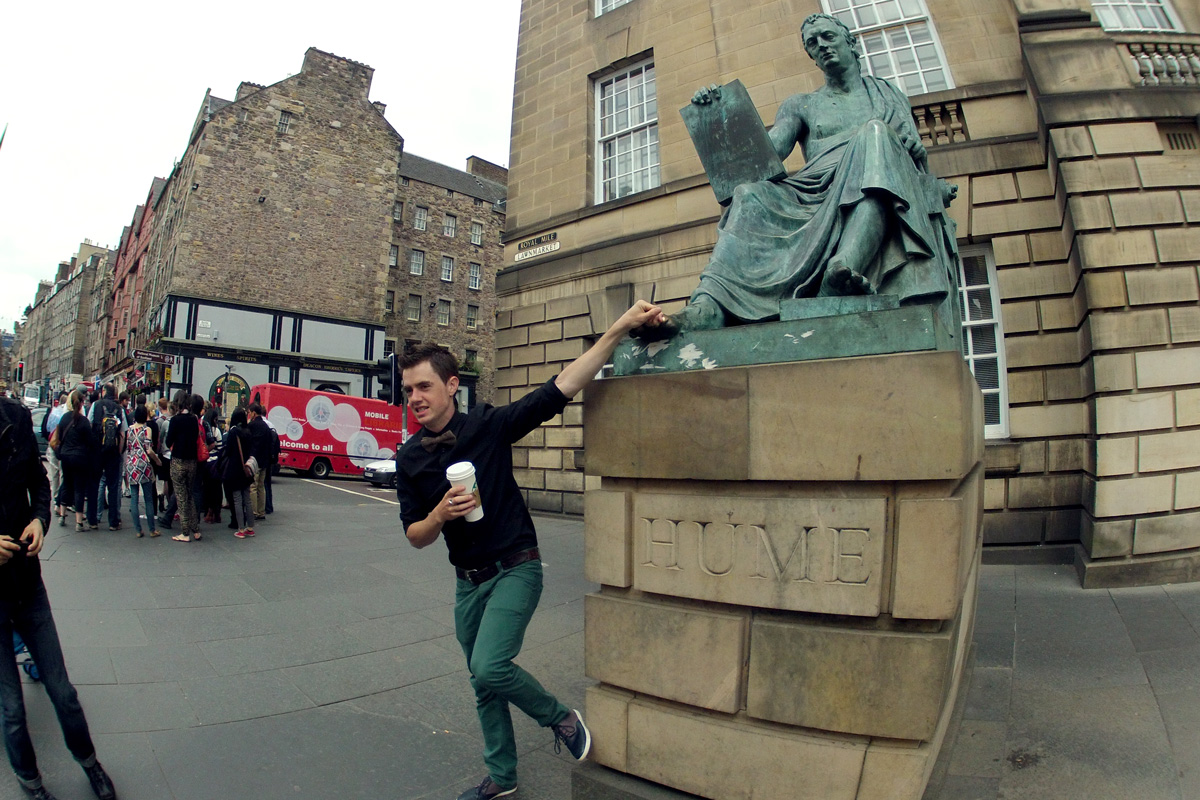 A walking tour of the city is the first thing you MUST do in Edinburgh. The city is the perfect size to walk and the tour will give you a great idea of everything there is to do and see in the city, so you can get a better idea of what you're truly interested in doing (it'll still probably be everything, like in our case). Also did I mention that some walking tours are FREE?! Yes. No excuses now. We were fortunate to go on an amazingly sunny and warm day and have a super friendly and funny guide. There are multiple organizations that can take you on a tour, just ask your hostel / hotel and they can easily connect you. The city is full of fun history and your guide will tell you funny stories about the origin of the word "shit-faced" and the witch of the Grassmarket.
---
 2. Pub Crawl
Edinburgh is has the best pub crawl, take my word for it. If you're looking for a fool proof good time with good company, for the mere price of £7, this is definitely it. You seriously can't beat that price with all the drink specials and shots that are included. Why I honestly think Edinburgh's pub crawl is so good is because the city is the perfect pub crawl size. This is an awesome way to meet new people, usually tourists, and exchange adventure stories. You can grab tickets for the nights pub crawl usually during your walking tour. I'm sure the guides have a deal made with the pub crawl organizations that'll get you a good price.
---
 3. Edinburgh Castle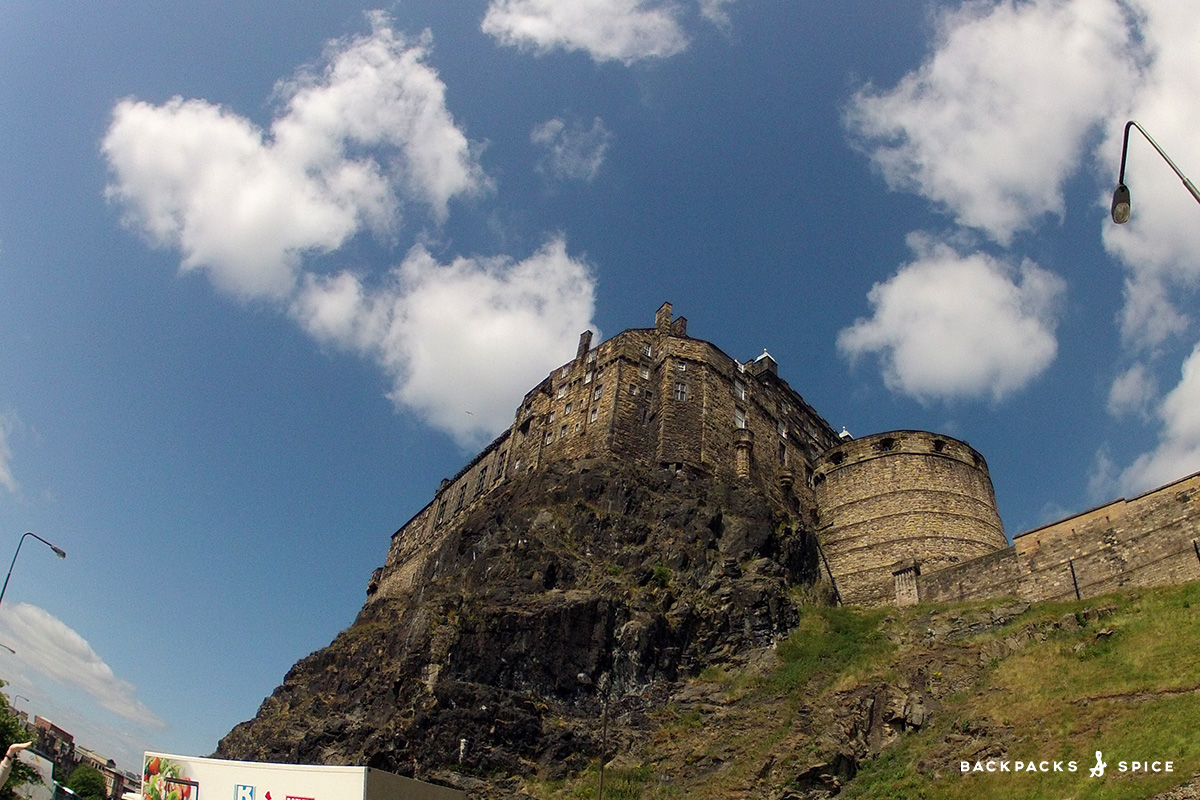 A visit to this iconic landmark is another MUST do of Edinburgh. This castle looks epic from the outside, and is even more epic on the inside. The castle walls house an whole other mini city. Give yourself at least half a day to explore every space thoroughly from the Great Hall, to the Crown Jewels, to the prison cells, to the Half Moon Battery overlooking the entire city. This will cost you £16.50, but totally worth it. Bring your camera.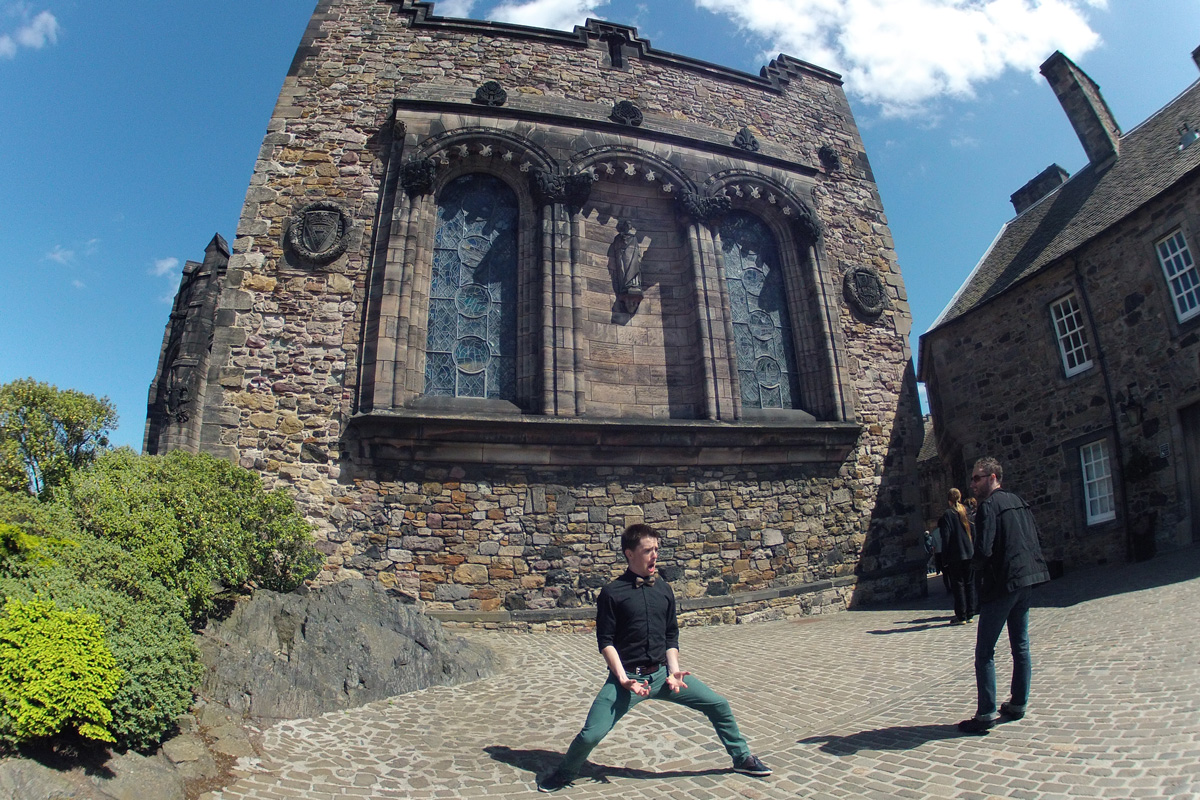 ---
4. Elephant Cafe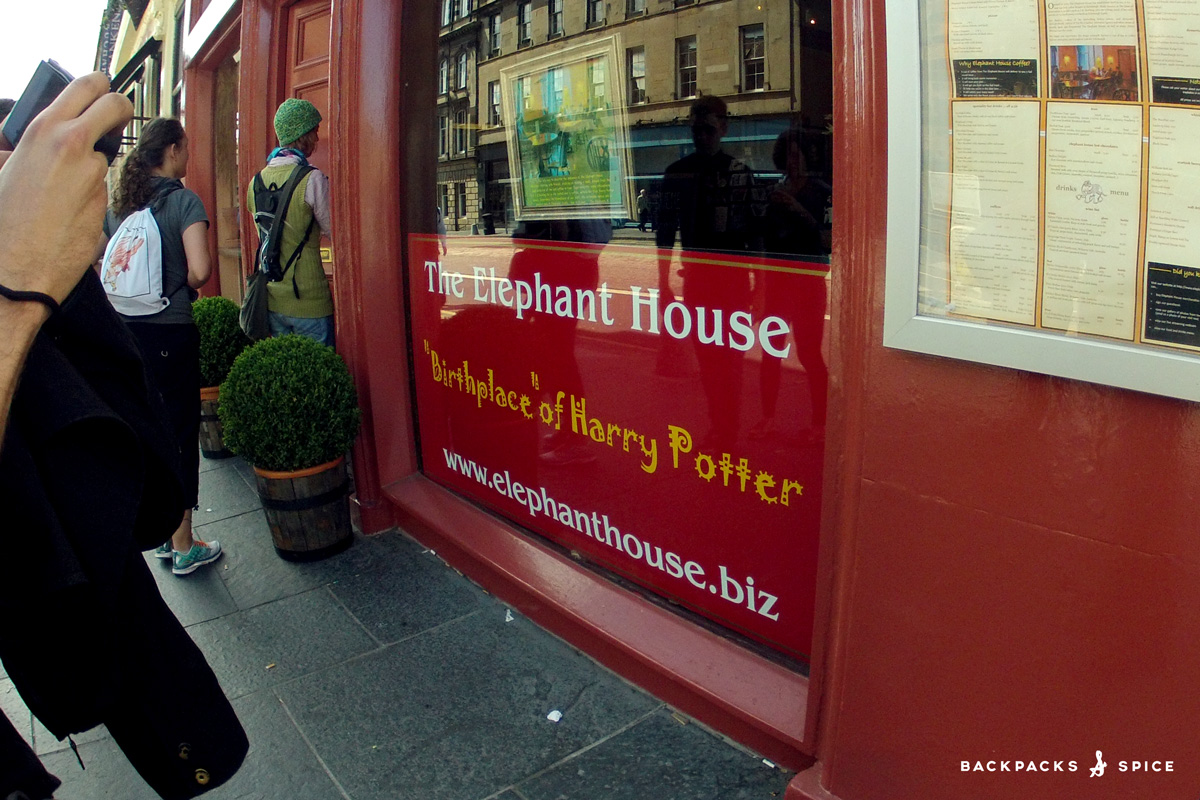 Calling Harry Potter Fans! The Elephant Cafe is quite the tourist attraction as it is the cafe known as JK Rowlings writing spot. Now a days there is no way you could quietly sit and work in peace here. Tourists are swarming to grab a latte and add their name to the ministry of magic in the bathroom stalls.
---
5. Greyfriars Kirkyard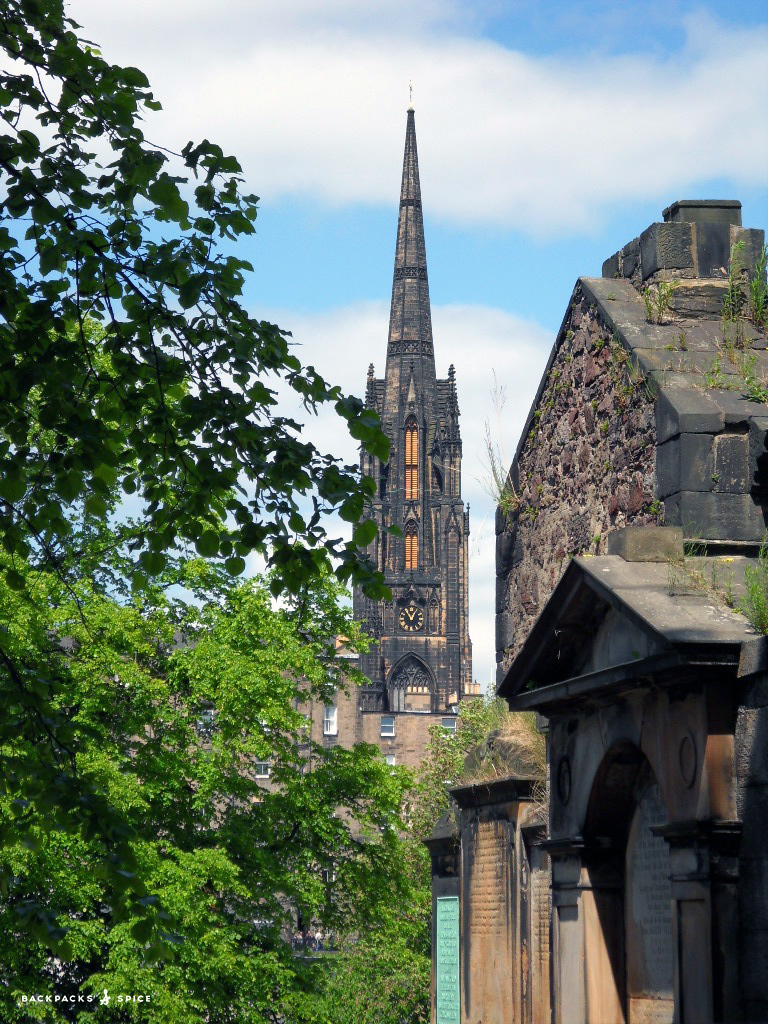 A popular stop on the walking tour, it is common that grave yards are treated more like parks, rather than a do-not-enter location. This is actually a nice spot for your coffee break or to have your lunch outside. Related to the appeal of the Elephant Cafe, people often stop by not necessarily to pay their respects, but to check out the grave stone of Thomas Riddell, believed to have served as JK Rowlings inspiration for Harry's enemy, Lord Voldemort.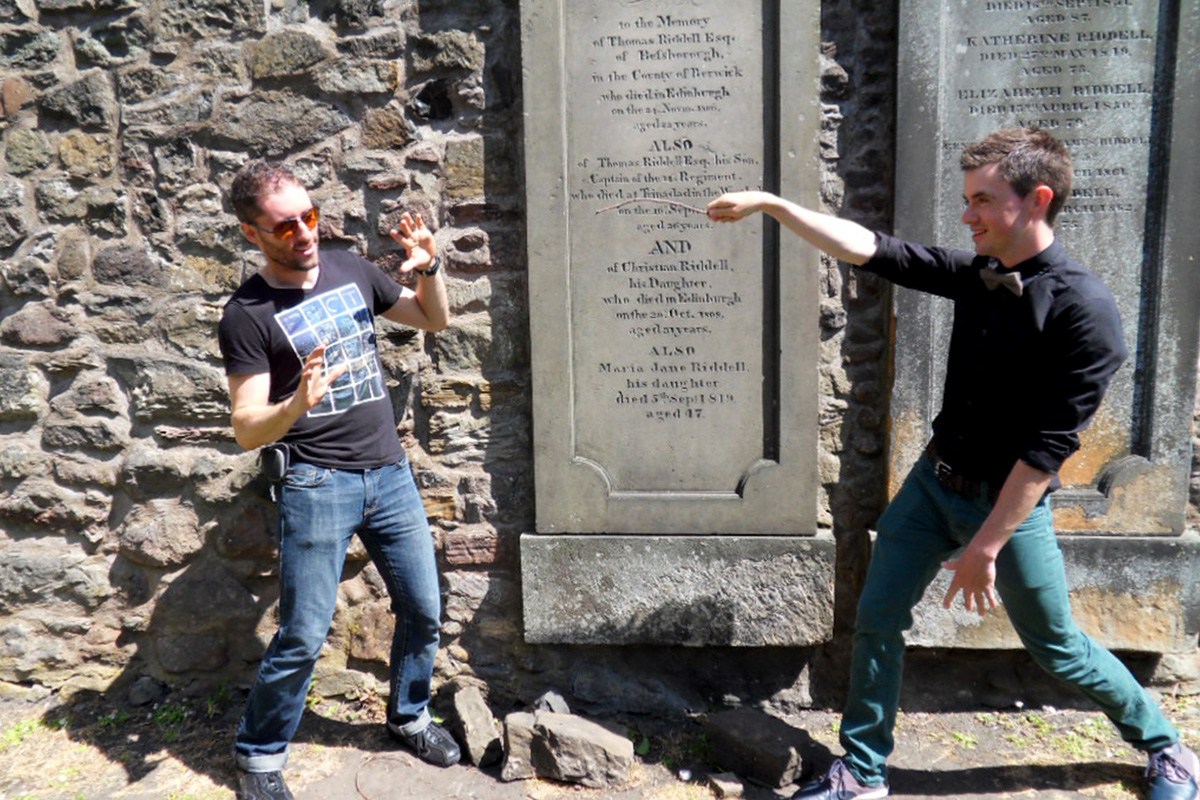 ---
6. Edinburgh's Camera Obscura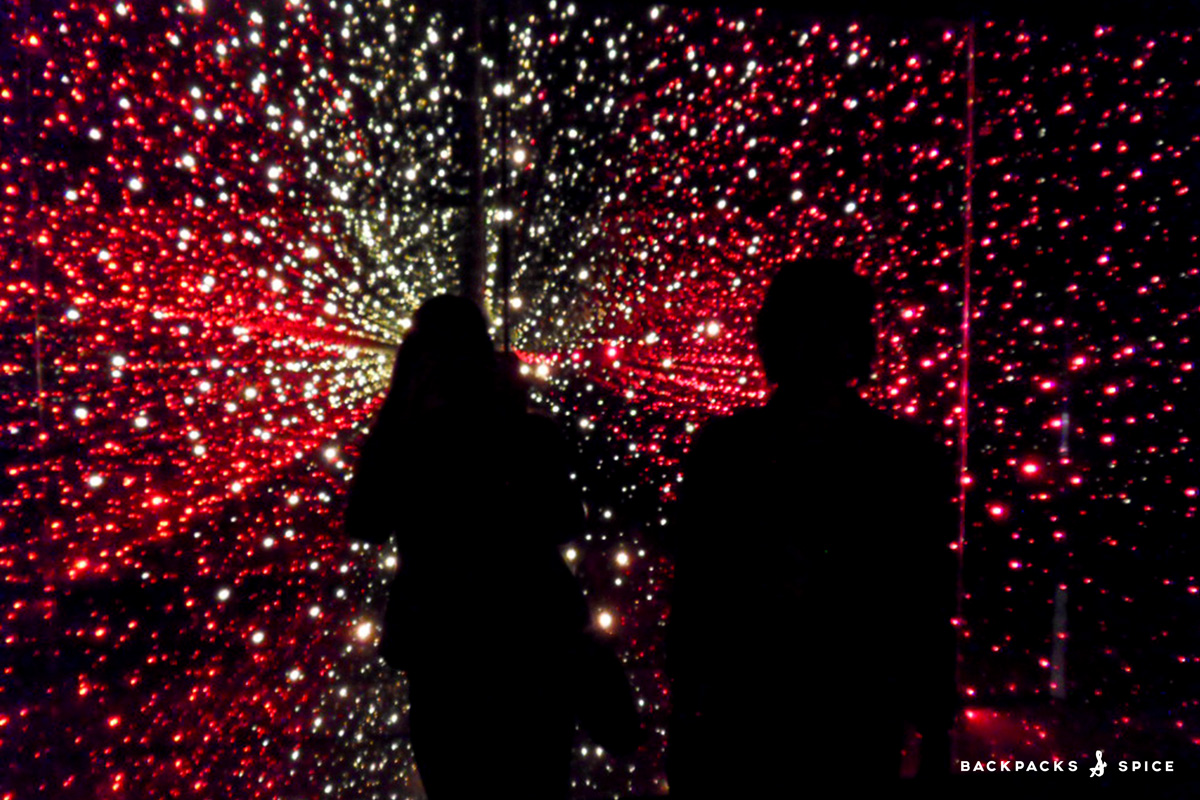 This is like the science centre of optical illusions. I don't care how old you are, you WILL have fun here. Eden and I were both mind-blown and wildly amused by each of the activities and optical illusions. At the end of it all, you're get an awesome view of Edinburgh from the rooftop, antique telescopes included! If you have a free afternoon definitely check it out. Camera Obscura will cost ya £14.50 for admission or £12.50 for students.
---
7. Edinburgh's Scotch Whiskey Experience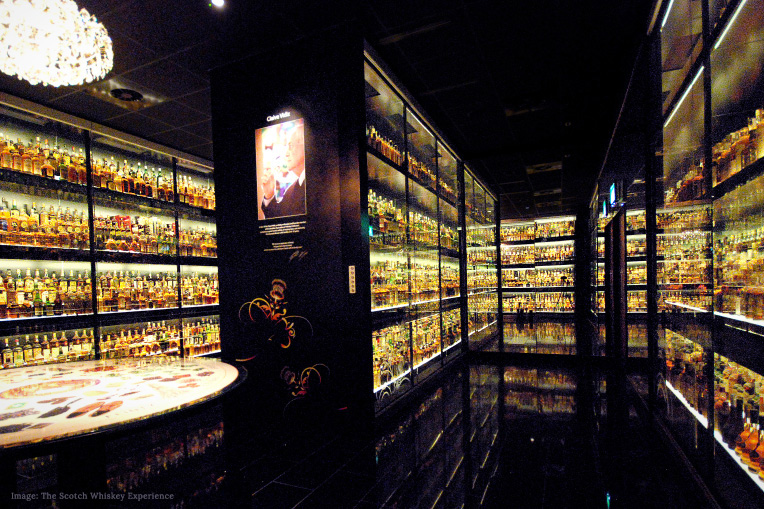 Whiskey lovers come hither. This is sort of a bizarre way to experience whiskey, but fun none the less. Firstly, you sit in a old whiskey barrel and in fact, it's a moving car of a whiskey barrel which takes you down a mystical journey of the history and process of whiskey, videos and holograms projected on waterfalls included. Then you'll be taken through a guided tasting (with a real human person guide this time). You'll get to taste three different varieties from the highlands, Islay, and lowlands. If you are not familiar with the vocabulary used to describe whiskey, you will surely learn here. Lastly the experience finishes with a gift store with all the whiskey you can dream of.
All jokes aside, the coolest part was tasting their 50th anniversary special blend made with multiple scotches from different areas, super exclusive as they only made about 100 barrels of this blend in total. A standard silver tour will cost ya £14.50 but there are endless other upgrades and courses available.
---
8. Arthur's Seat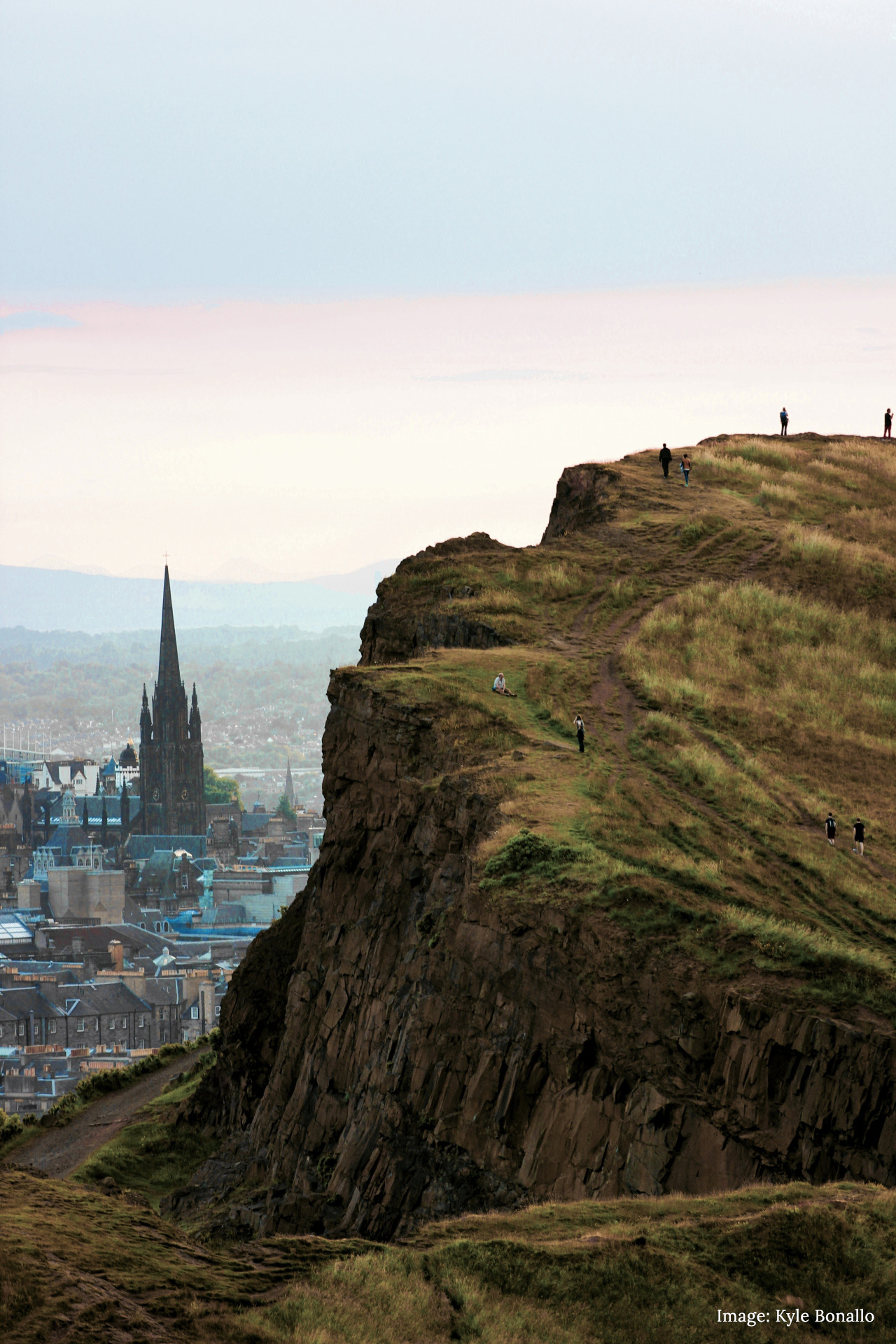 This dormant volcano sits 251m above sea level and provides an amazing view of the city. Its just a short walk away and can be an easy walk up the hill. Or for you adventurous folk, rock climbing areas are open for climbing on the steeper parts of the hill.
---
Edinburgh is a beautiful city and of course there are an endless number things to do and see. What are your most fond memories of this humble place?