If you're visiting Koh Tao, chances are very high that you're there to take advantage of the cheapest place in the world to get your scuba diving license. And that's exactly what brought us there. But is scuba diving Koh Tao actually worth it?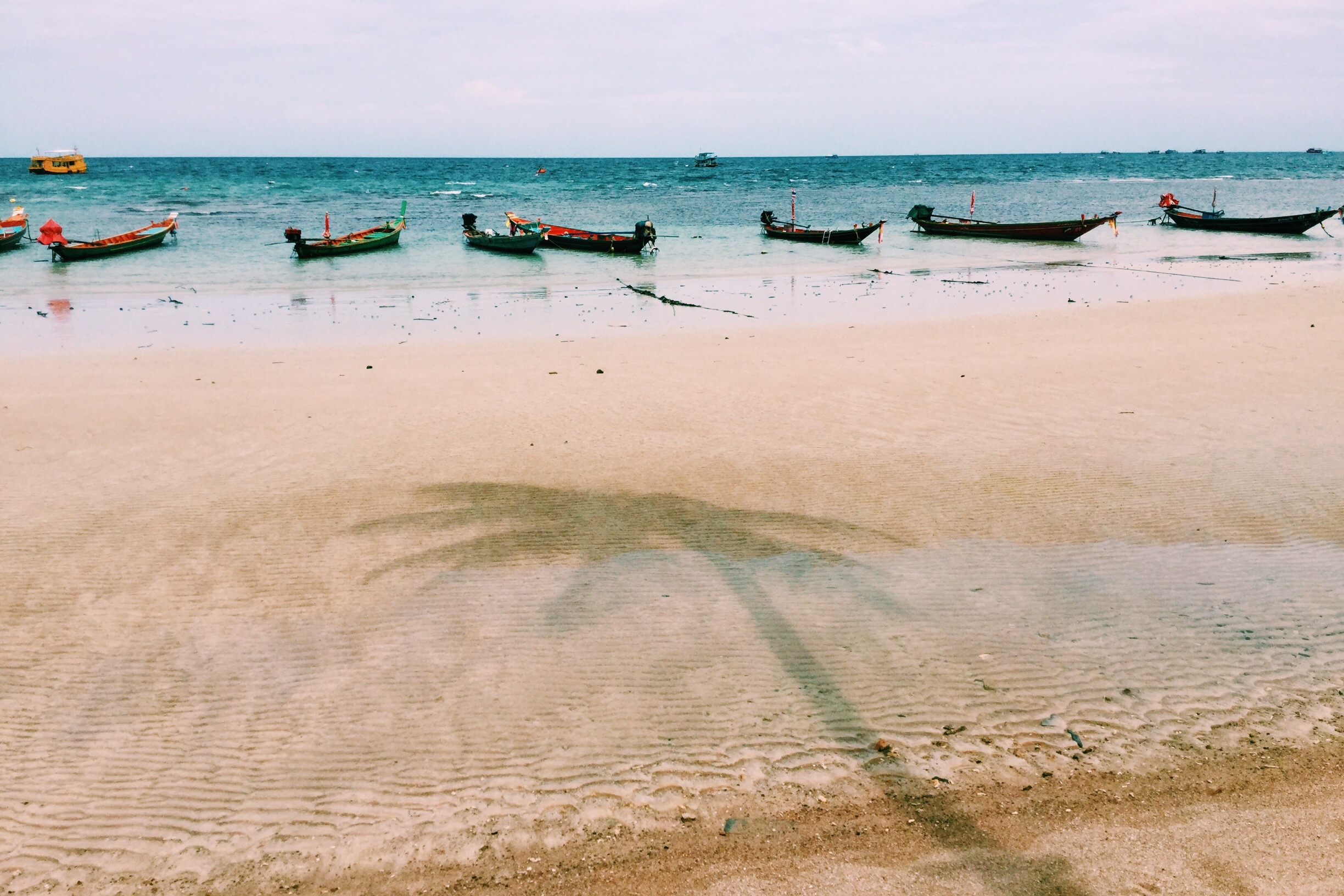 We heard mixed reviews about actually diving off the small island. Are the diving schools good? What are the water conditions like? How big are the class sizes?
Here is our honest review of our experience getting our open water diving license.
How much does it actually cost?
Rates very slightly between dive schools. We dove with Big Blue Divers and it cost us 9800 THB ($363 CAD) per person including 4 night of accommodation. We did a bit of shopping around and what sold us on Big Blue was the air conditioned dorms. All open water courses include 4 dives, 1 pool session (or confined ocean session) and classroom theory. As a comparison, we debated diving on Koh Phi Phi and it was 12000 THB (~$450 CAD) not including accommodation.
How can I get to Koh Tao from Krabi?
We took a songthaew for 40 THB per person to the bus station. A bus ticket to Suranthani costs 150 THB and the ride is about 3 hours. As we arrived to the station, we saw the bus was wanted to catch just pull out. It was scheduled to leave at 1pm and we arrived at 1:03. To our great luck and helpful ticket vendor, she called the bus to turn around to come pick us up so we didn't have to wait 2 hours for the next bus. Thank you!
At Suranthani, we were prepared to spend the night and get in a bus in the morning. Instead we took an overnight boat to Koh Tao. The boat has air conditioned bunks for sleeping that are actually very comfortable. The ride was about 7 hours leaving about 10:30pm and arriving at 5:30am. Tickets cost 650 THB (~$24 CAD) each including a ride to the pier.
You should also totally check out: A Backpacker's Guide to Koh Phi Phi & Krabi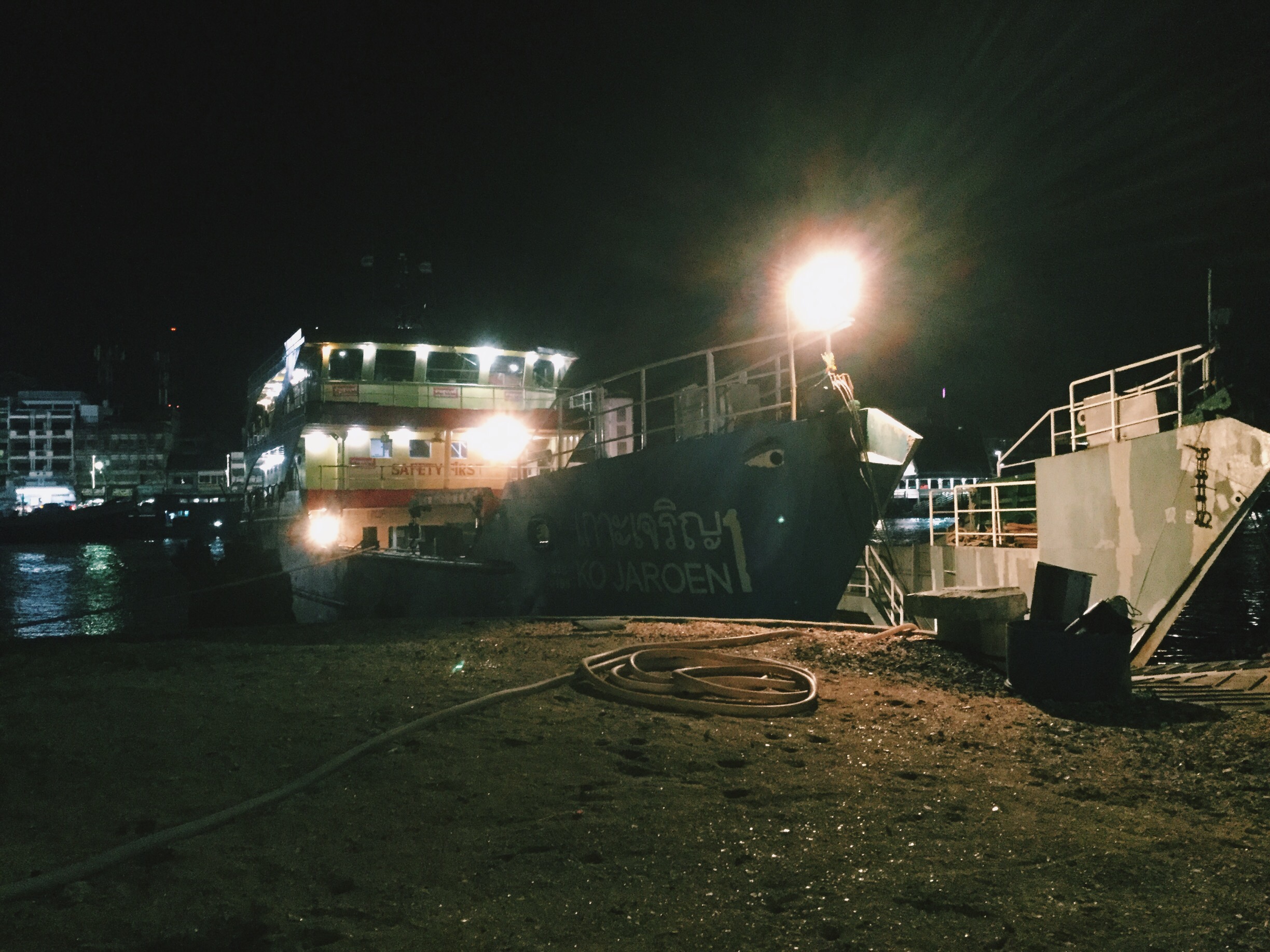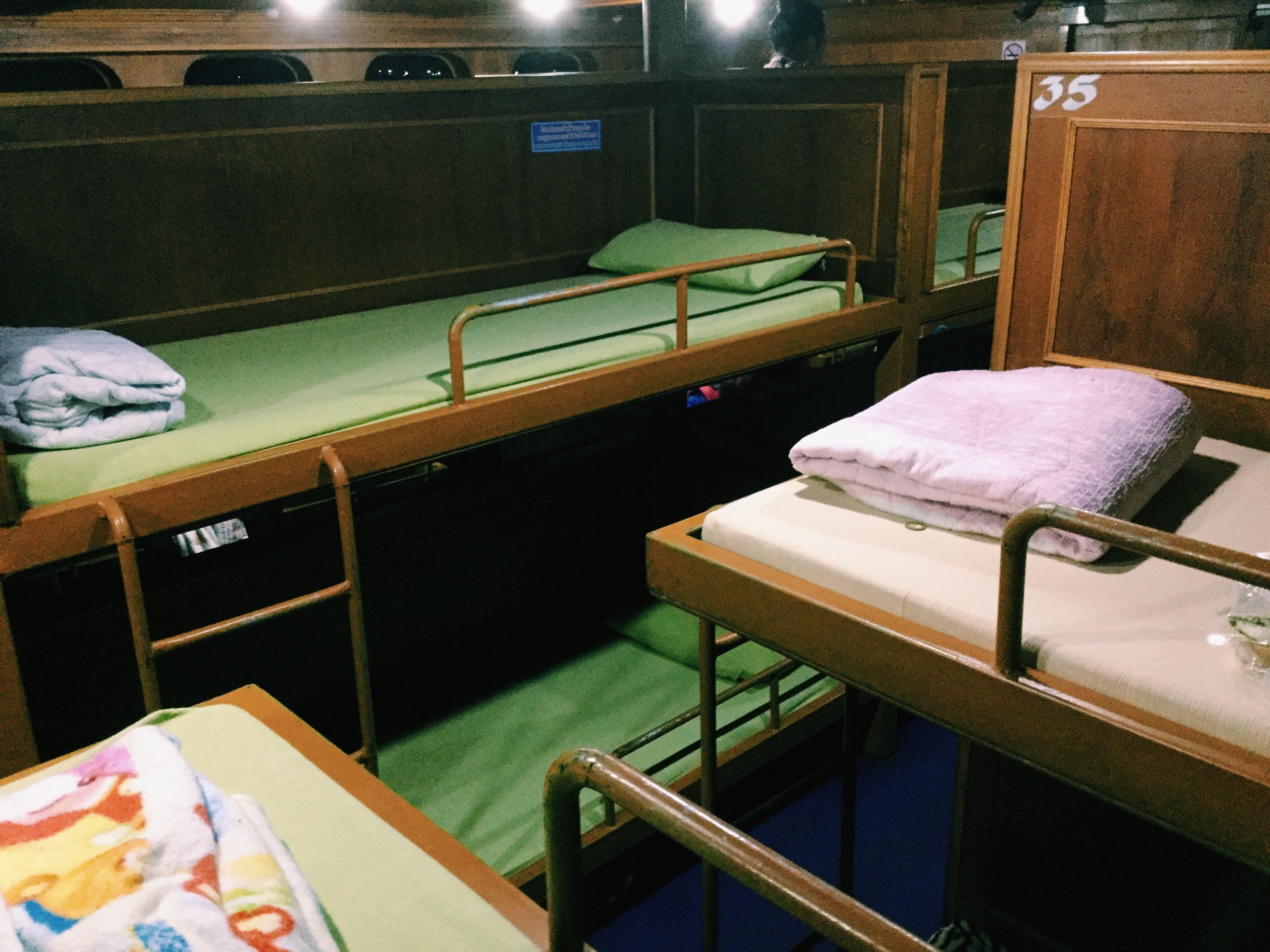 Which school is the best?
There are 80-something different dive schools on Koh Tao. Some are very big and recognized and some are small private places. Big Blue is a big school that we heard of through a passing traveler. It's probably good to chose a centre with a good reputation. But a downside is that it may be busy. Almost all are run by foreigners who teach in English, but it's quite easy to find classes taught in other languages including French, Chinese, Dutch, etc.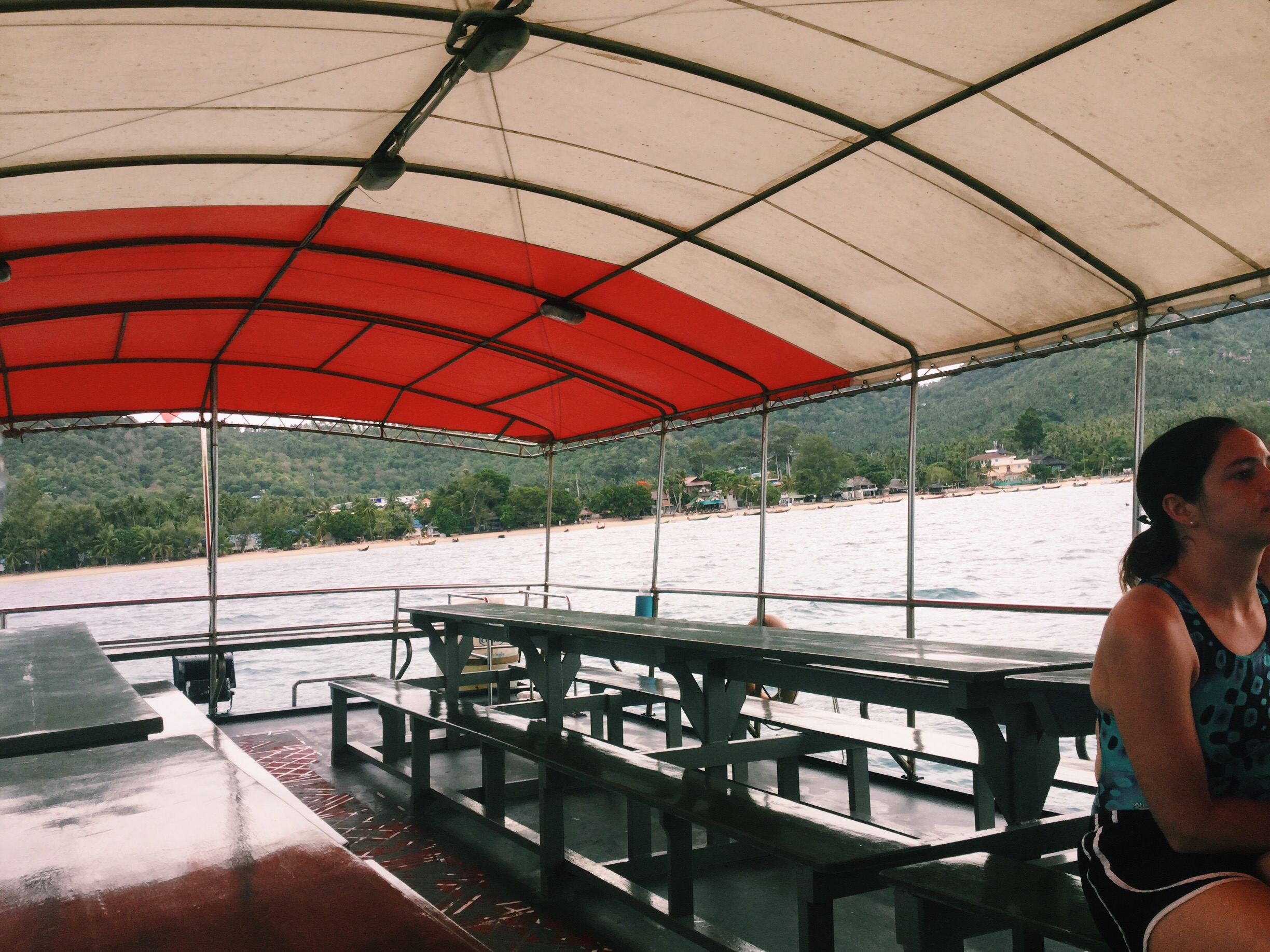 Do class sizes really matter?
At first we has no problem with the idea of a large class size. Classes will be no larger than 6 students to 1 instructor. But the issue is that everyone is different, and especially on Koh Tao, you'll have many first time divers. So with many students, learning new skills can be slow as some people take more time to become comfortable with the strange unnatural phenomenon that is breathing underwater. If you know that you're less comfortable in the water, you'd probably benefit from a small class with more individual attention.
PADI vs SSI, is there a difference? Does it even matter?
Both PADI and SSI are internationally recognized certifications. Most people explained to us that the main difference is to instructors and SSI allows for more flexibility while teaching. Also PADI can be more expensive because hey require you to purchase a textbook with the course. We got our SSI certification and basically they are the same, so it doesn't matter which your school teaches.
What are the water conditions like on Koh Tao?
I'd give the water clarity a 2/10. We dove in mid-June about a week after the full moon. Apparently the full moon really shakes up the water. The clarity for our first ocean dive was about 3-4 meters, which is really terrible, and frankly quite scary for new divers. If you get too far from your instructor, it can feel like you're lost even if they are a few meters away. Add large classes sizes on top of poor visibility, it can get a bit overwhelming. At least it's good experience to dive in subpar conditions.
If you want an island with clear waters, you should totally visit Koh Rong Samloem, Cambodia.
But did you see any fish?
Some sights are better than others when it come to visibility. Our best dive was probably 10 meters visibility at max. But we did see some cool things like eels, pufferfish, and triggerfish.
So should I dive on Koh Tao to get my open water license?
Diving at Koh Tao is a big money save if you're in the area already. We decided to dive there because of the cheap prices + the included accommodation. It was just the right thing to do on our budget. We did also meet some really great people with common interest. But I'd say if you're paying just a hundred or so dollars more to dive in better conditions, I'd be worth it. You get you're certification to dive in beautiful places anyways, so might as well pay a bit extra to start off in these places.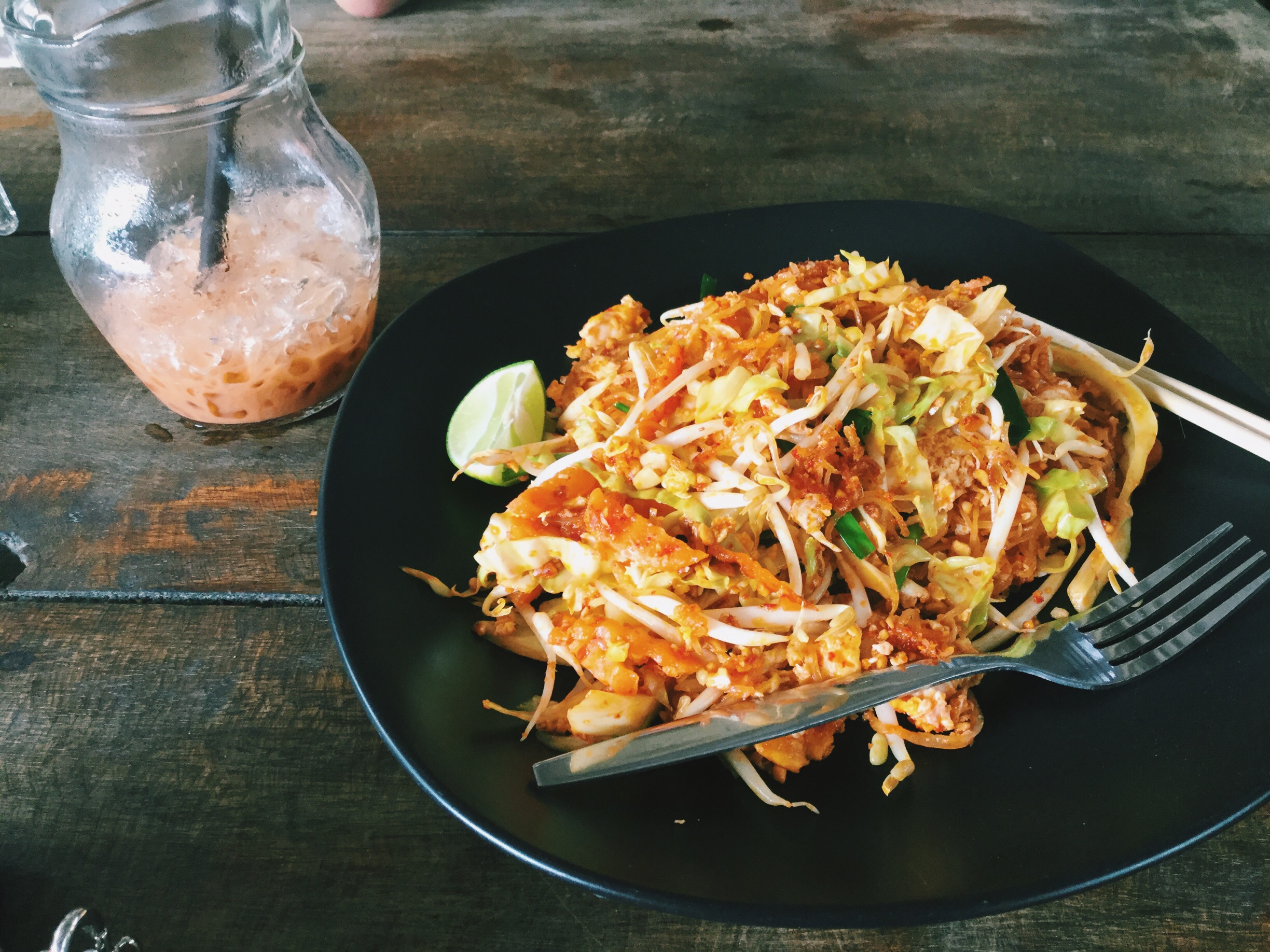 ---
Besides just diving, we enjoyed our time on Koh Tao at Sairee beach enjoying the local foods, soaking in sun in the beach, and making new friends. It is a beautiful Thai island to visit for divers and non-divers alike.
Off to other parts of Thailand? Maybe you'll find these posts interesting:
Happy Travels!
Like? Pin it!