These pictures are probably worth more than a thousand words. Today's trip to Har Paw Villa in Singapore made no sense.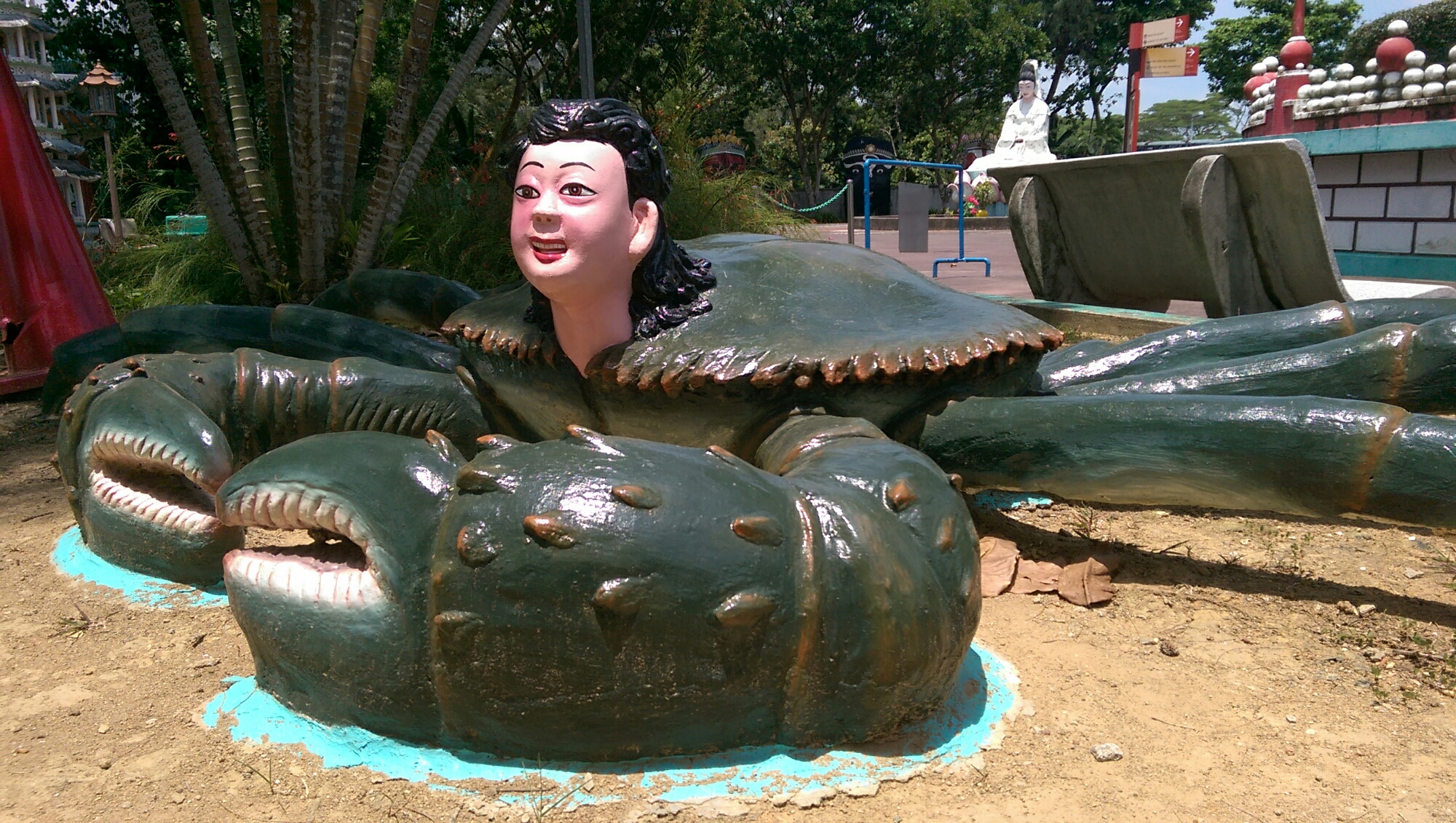 This bizarre post-apocalyptic abandoned theme park had a very strange flavour about it.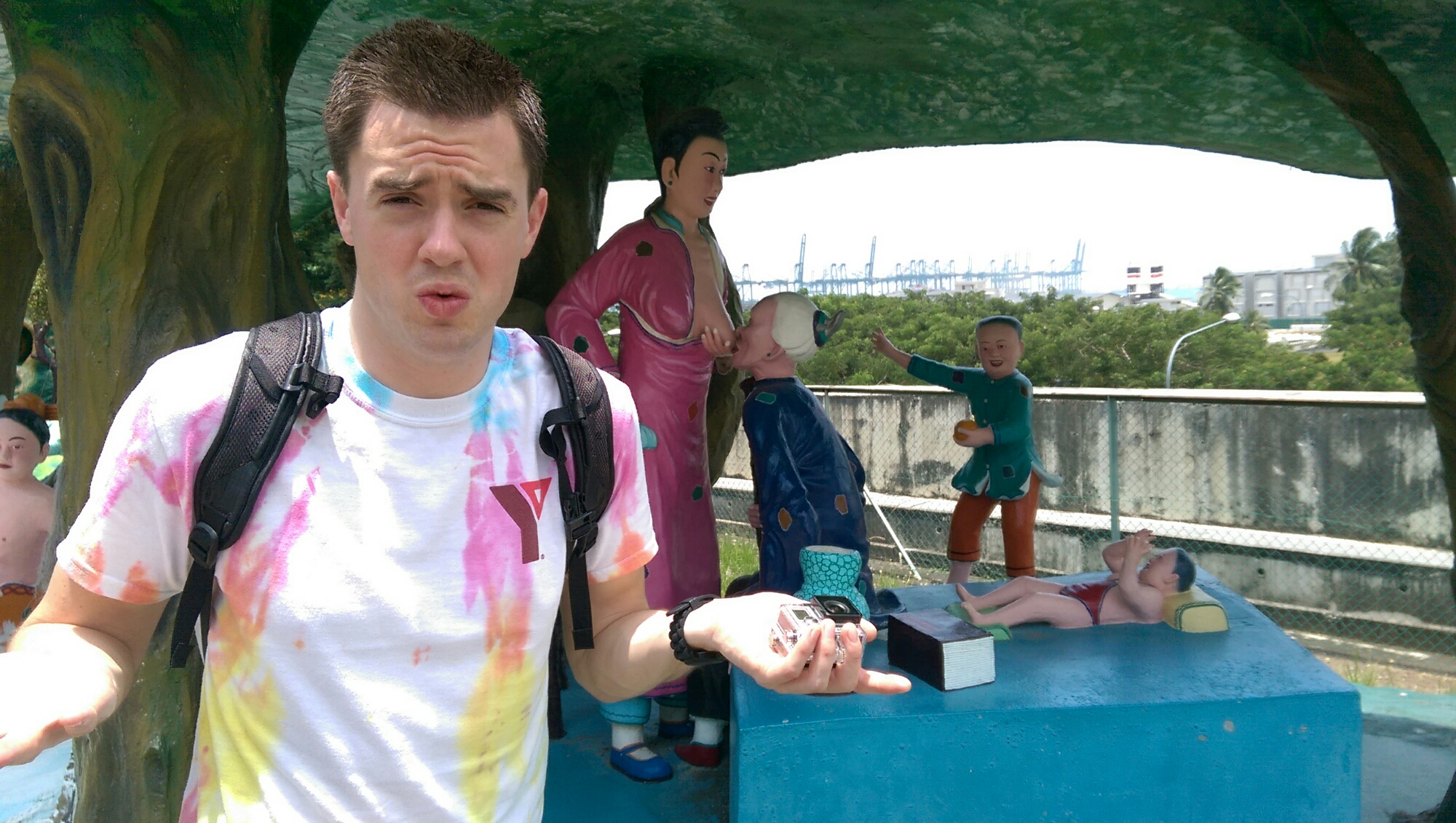 This-what… I…
So there's one section that details the ten halls of hell. The halls are divided as such for punishments that fit particular sins. For example, wasting food is punishable by this: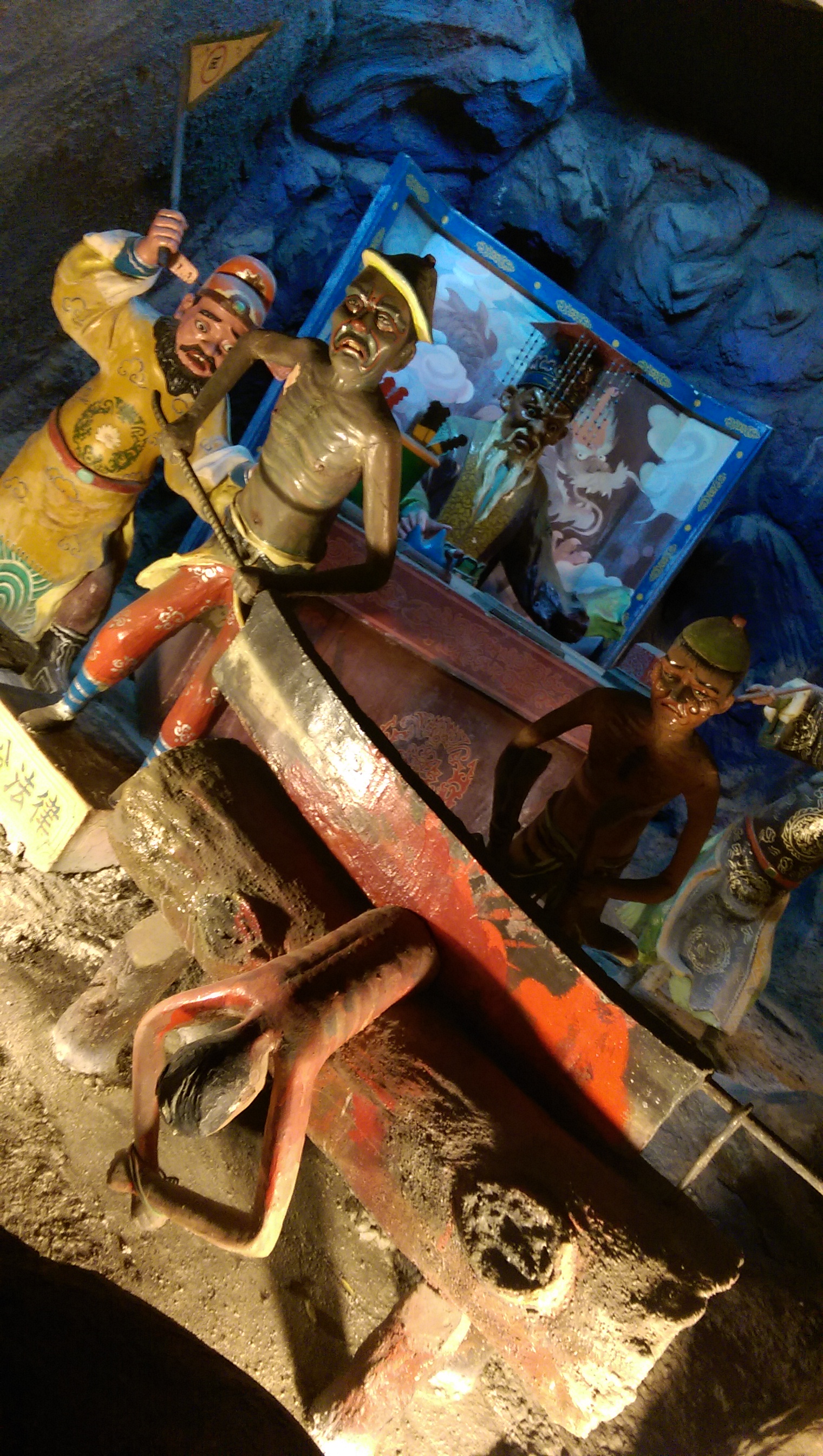 Whereas rape gets you thrown into a wok of boiling oil: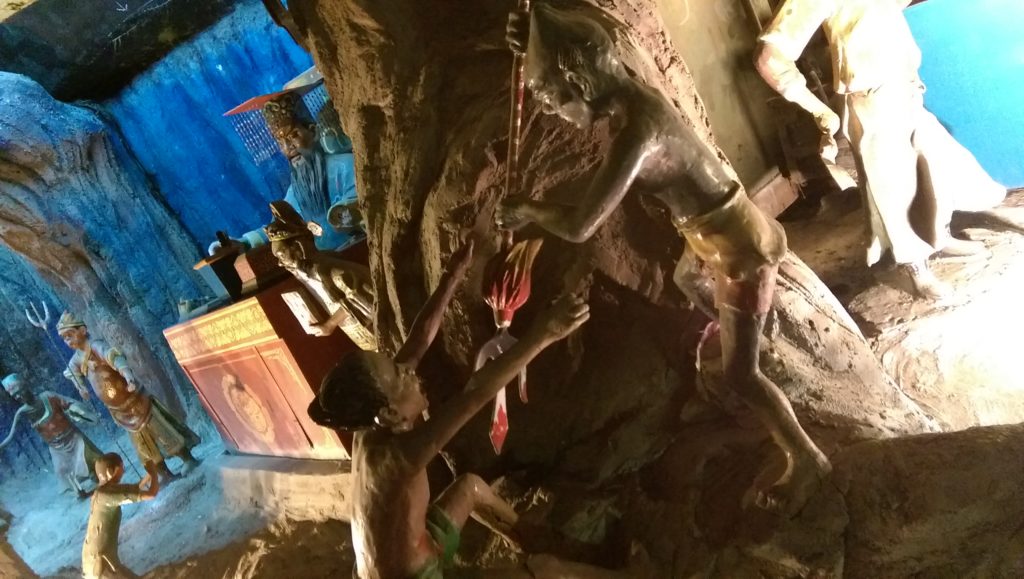 I mean, that must have been some pretty gourmet food.  Apparently parents take their kids here to traumatize them into obedience.
The massive park is mostly empty, save for a couple other confused tourists struggling to understand their place in it all.
Oh, and it's free. Probably because most people wouldn't visit the place if you paid them. Morbid curiosity got the better of us, and so we went. It's been around since the thirties and was once a bustling, thriving attraction. Now, despite the layers of paint and attempts at restoration, all that remains are haunted, creepy plaster/cement sculptures that gaze eerily into your soul as you stroll by.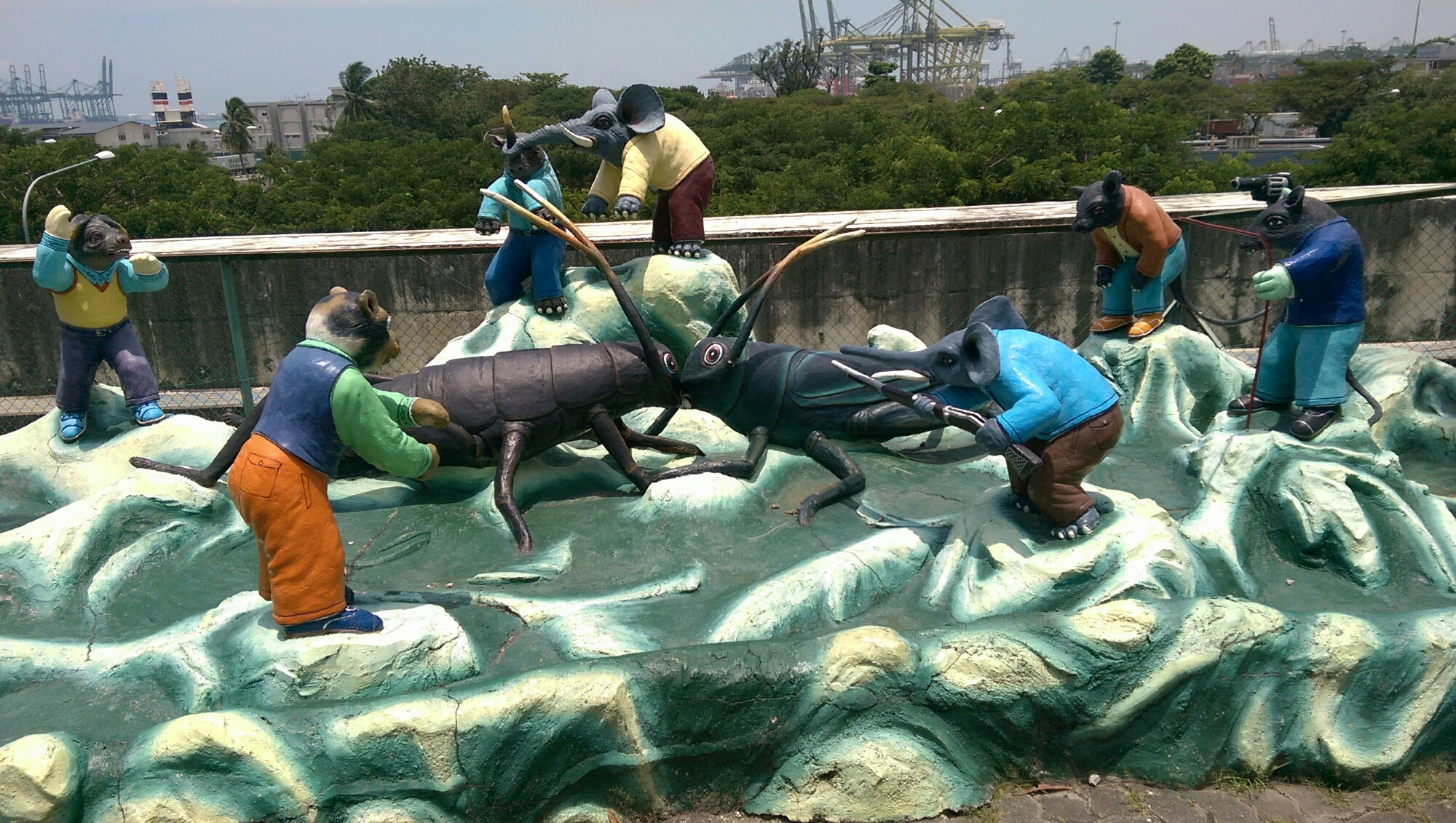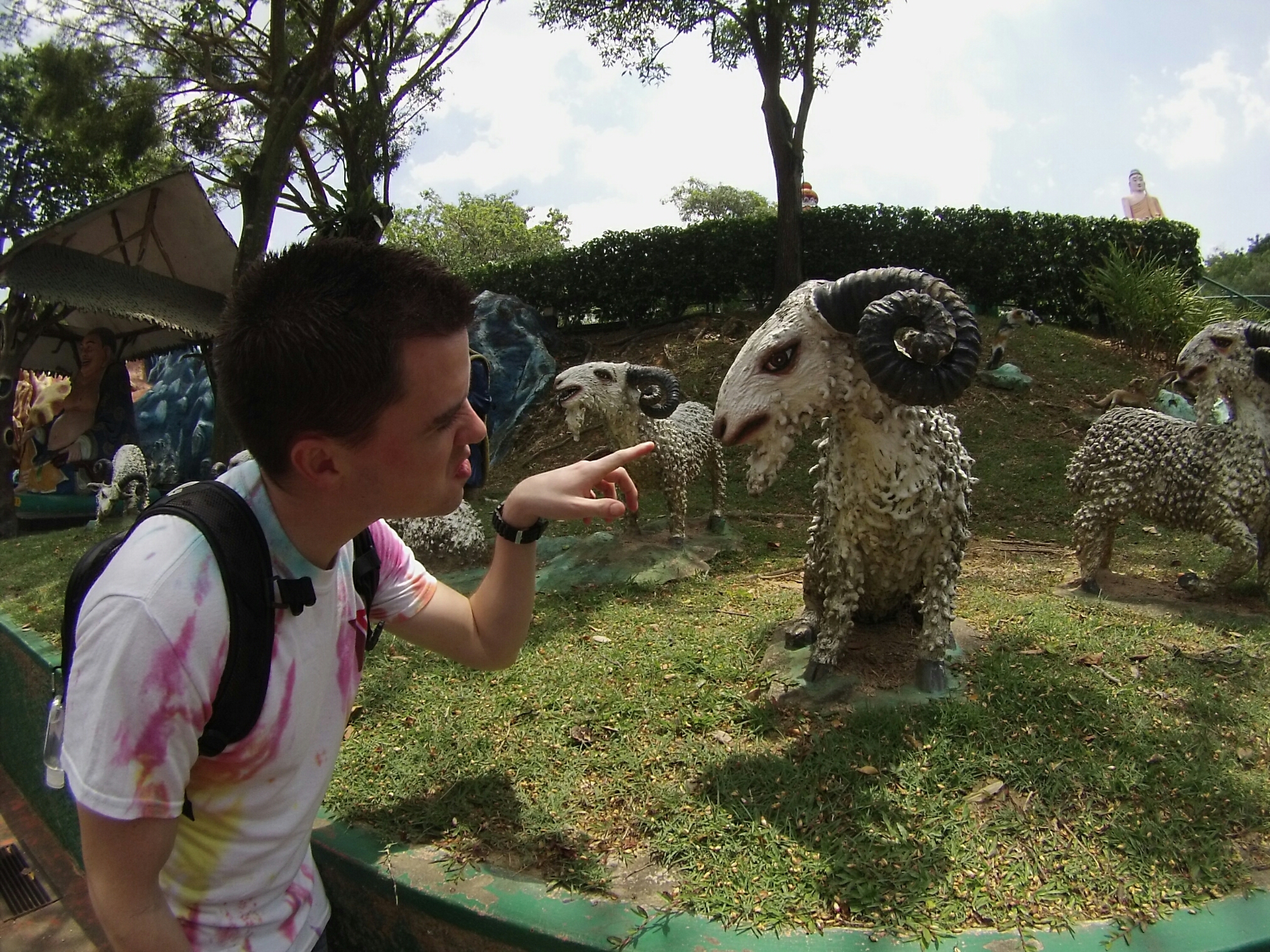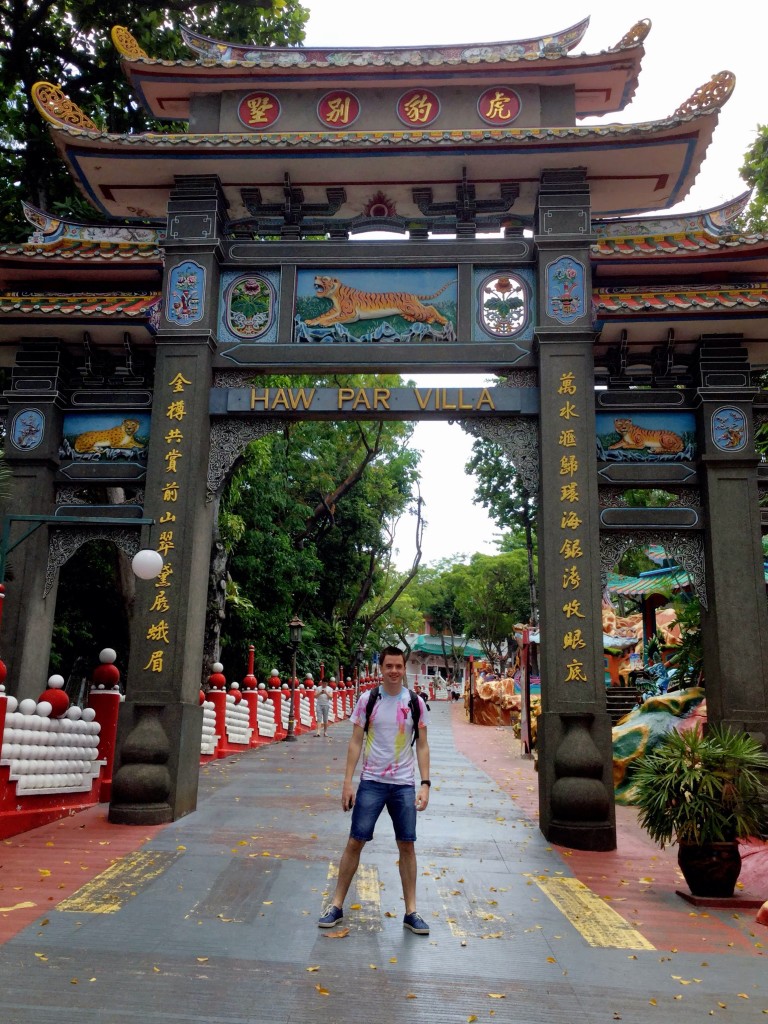 Not cool, Singapore, not cool.
Do give it a visit.
---
Read Next: