Bukittinggi is a mountain town just North of Padang, West Sumatra, Indonesia. We booked a flight there impulsively, because we heard great things from locals in Jakarta. Great things come from impulsive flight bookings, am I right?
How to get there?
It takes less than two hours to fly from Jakarta and you can usually find a cheap flight from Air Asia or Lion Air using apps like SkyScanner or Momomdo.
We stayed a night in Padang with our Couchsurfing host, Ayank. She was so friendly and helpful as she helped us organize the trip up the Bukittinggi. Graciously she dropped us off close to her home by motorbike at about 10am to where we could get onto a travel bus. Not sure how we would have figured this one out without her because he car isn't marked, just some guys waiting around until they have a full car to make the drive up. We met up with the car across the road from the Basko Grand Mall and paid 35.000 IRD ($3.50CAD) per person for the drive 2-3 hour drive.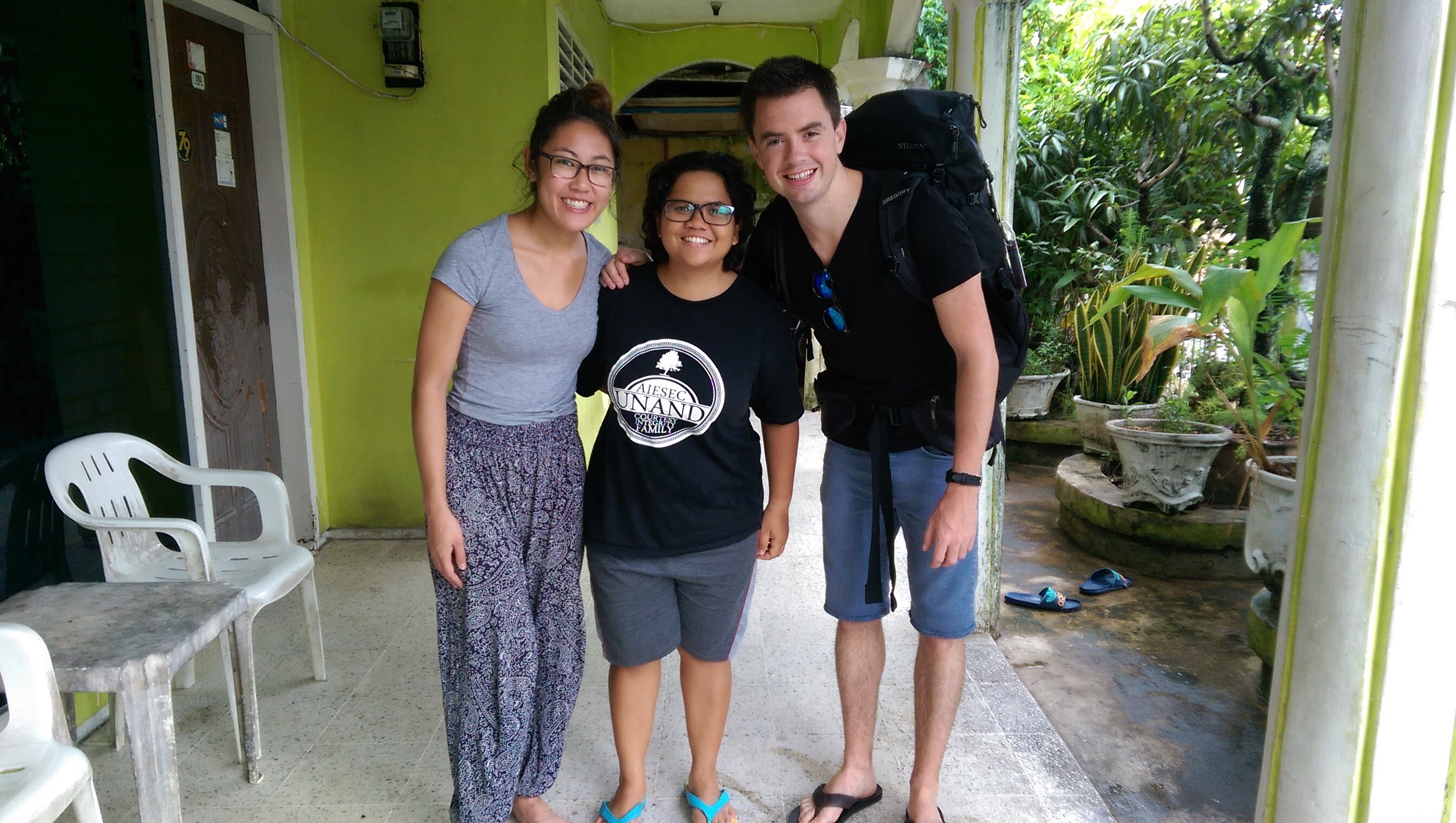 The cool wheater of Bukittingi
One of the main appeals to us about Bukittinggi is the cool weather. Bukttinggi means high hill when translated from Indonesian. The mountain town located 930m above sea level, allowing it to have much more bearable temperatures. The average day will see a high of 25 degrees with a low of maybe 17 degrees. This is like cold for some Indonesians, but ideal for us Canadians.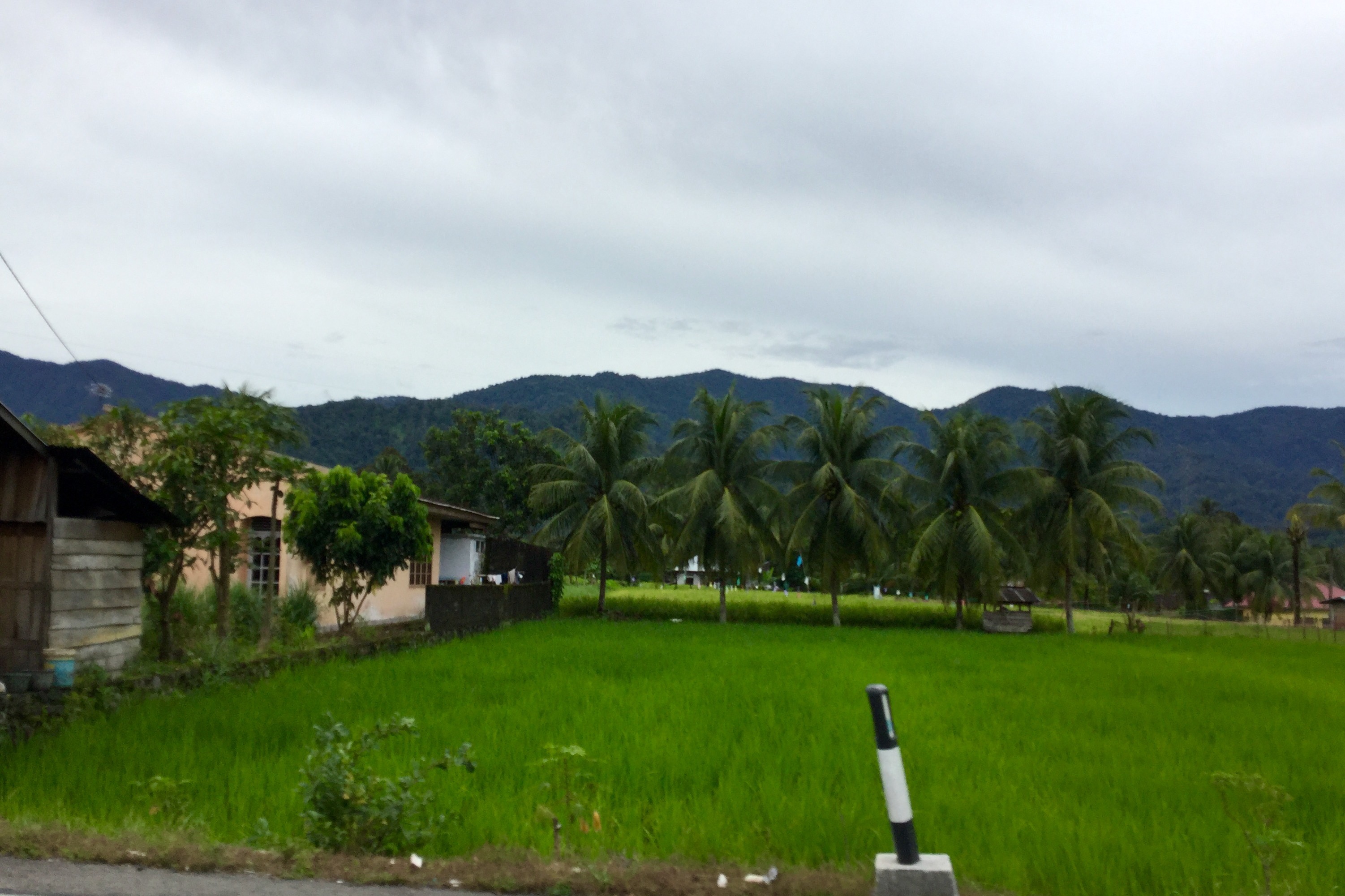 The drive was about two hours and the driver dropped us off right at Jam Gagand, the famous clock tower right in the middle of town. The Jam Gagand square is always bustling from morning to night with people hanging out and vendors selling goods and snacks.
A friend of our Padang host, Erick, is a local of the town and met us in the square. He acted as our guide for the day in Bukittinggi.
Where to stay?
There are about 7.2 bazillion hotels in Bukittinggi. Like actually, every other building is a hotel. We only shopped around at two hotels. The first would not allow us as an unmarried couple to share a room, so we had to pay for two separate rooms, or proved we were married with a marriage certificate. The town is probably 90% Muslim, so this isn't shocking, but no good for our wallets. We found a budget guest house called, Hello Guest House, for 150.000 IRD ($15 CAD) for the night that made as exception to the rule for us because we are foreigners. This guest house is really popular among budget foreigners and it provides free coffee, tea, breakfast, wifi and hot showers. The woman that runs it is also very helpful as she speaks good English and can help you organize anything you wish to do during your stay.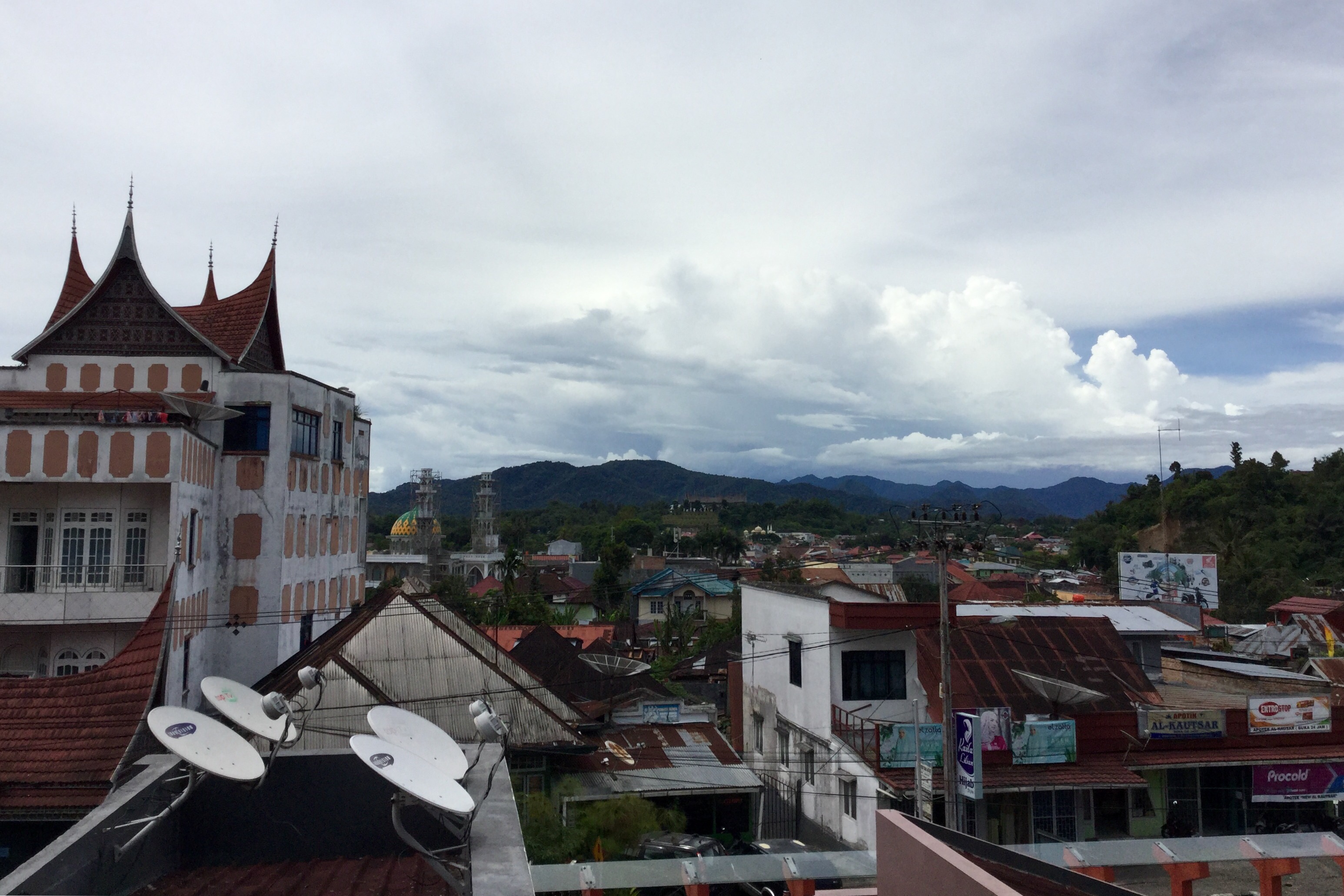 What to do?
Visit the photogenic Panoramic Garden overlooking Sianok Canyon
We dropped off our bags and got some lunch with Erick, then the first stop he took us was the Panoramic Garden. Entrance is 5000 IRD ($0.50 CAD) per person and from here you can see multiple different views of Sianok Canyon.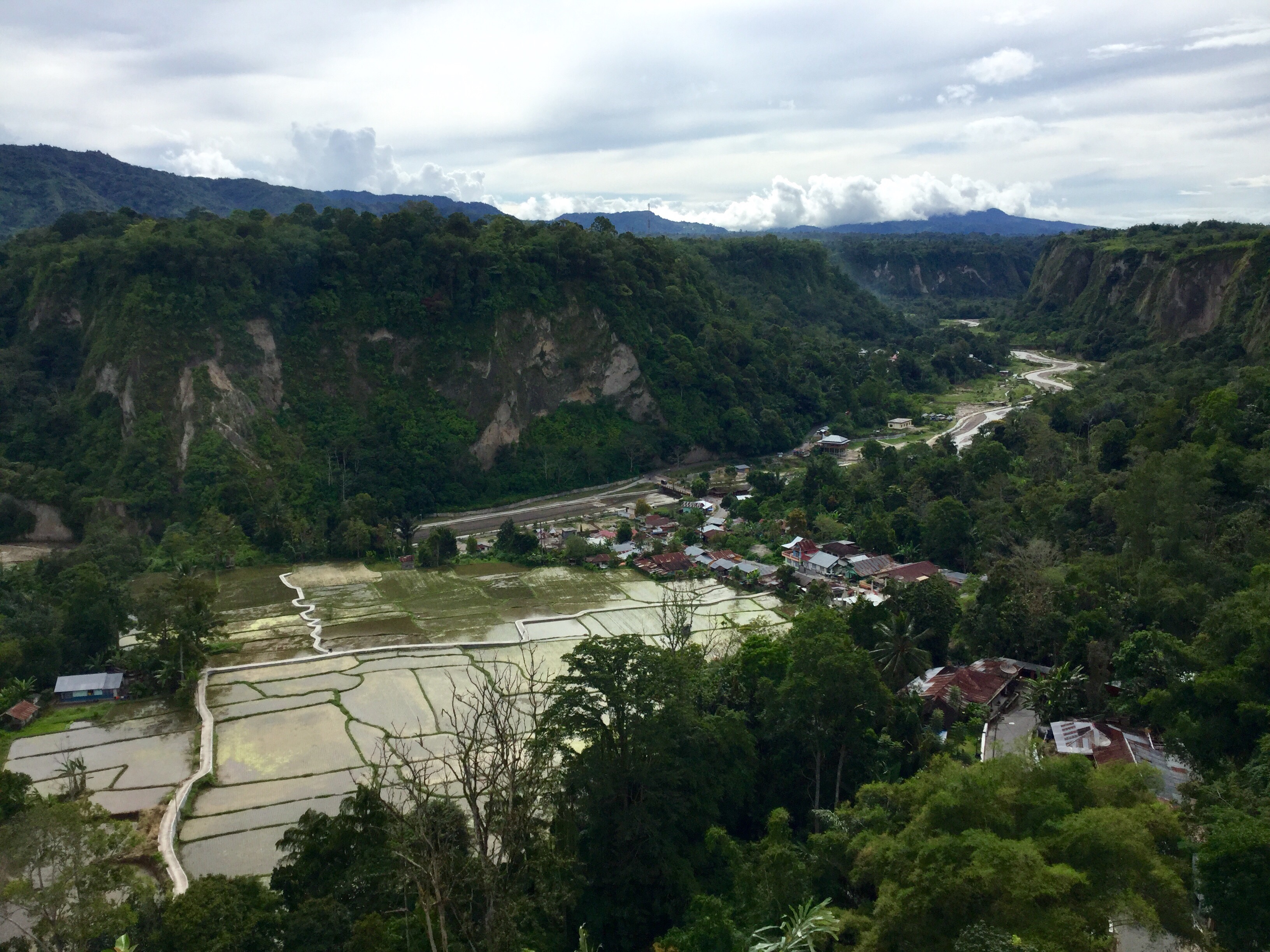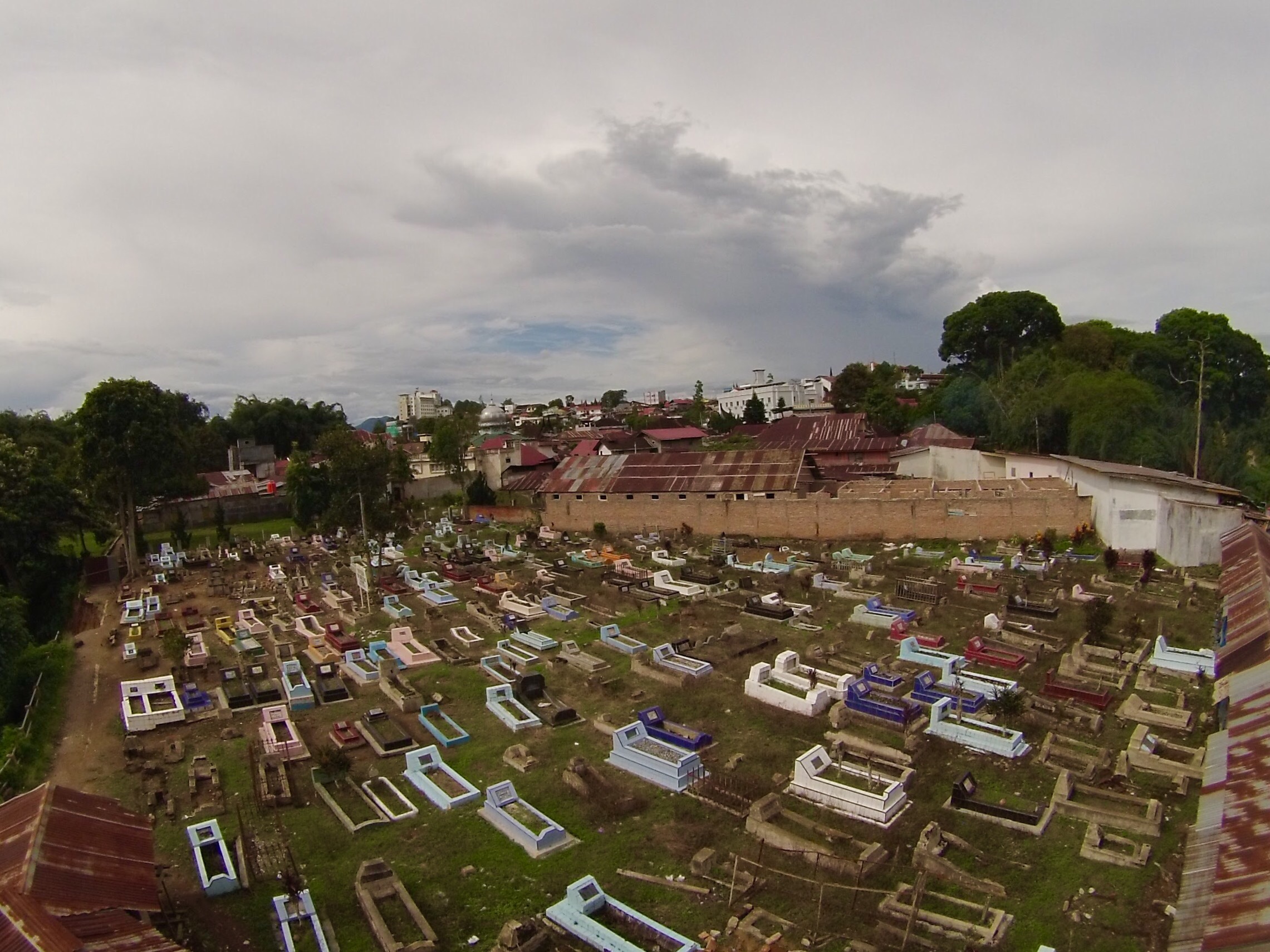 Explore the Japanese Caves
Also you have access to the Japanese Caves. This is a network of tunnels build during World War II to hide from the invading Japanese. The tunnels are vast and you can just imagine hiding a whole town underground in the spaces.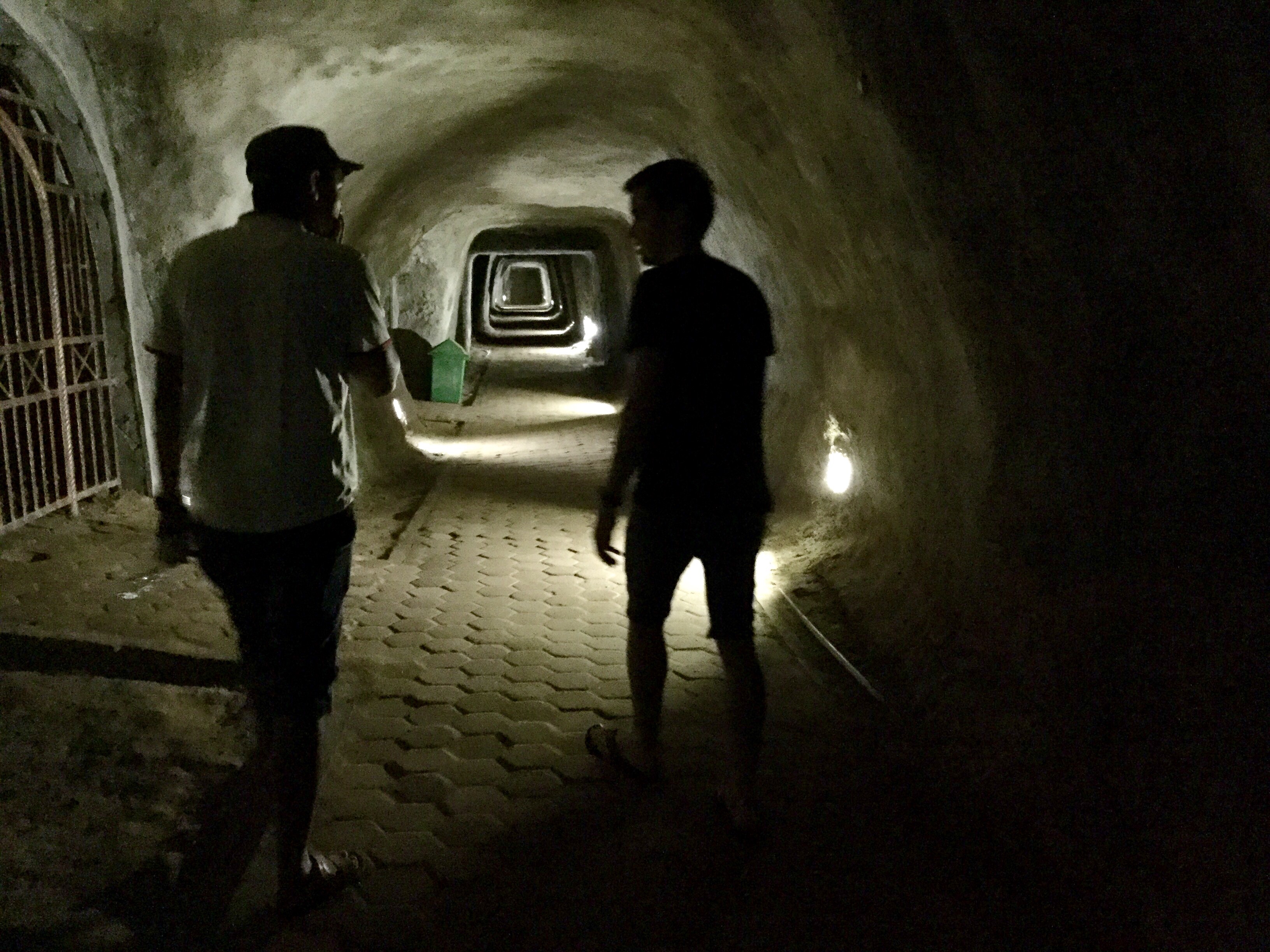 Trek the Great Wall of Koto Gadang
On the other side of the canyon you can cross a sketchy suspension bridge and walk up the Great Wall of Koto Gadang.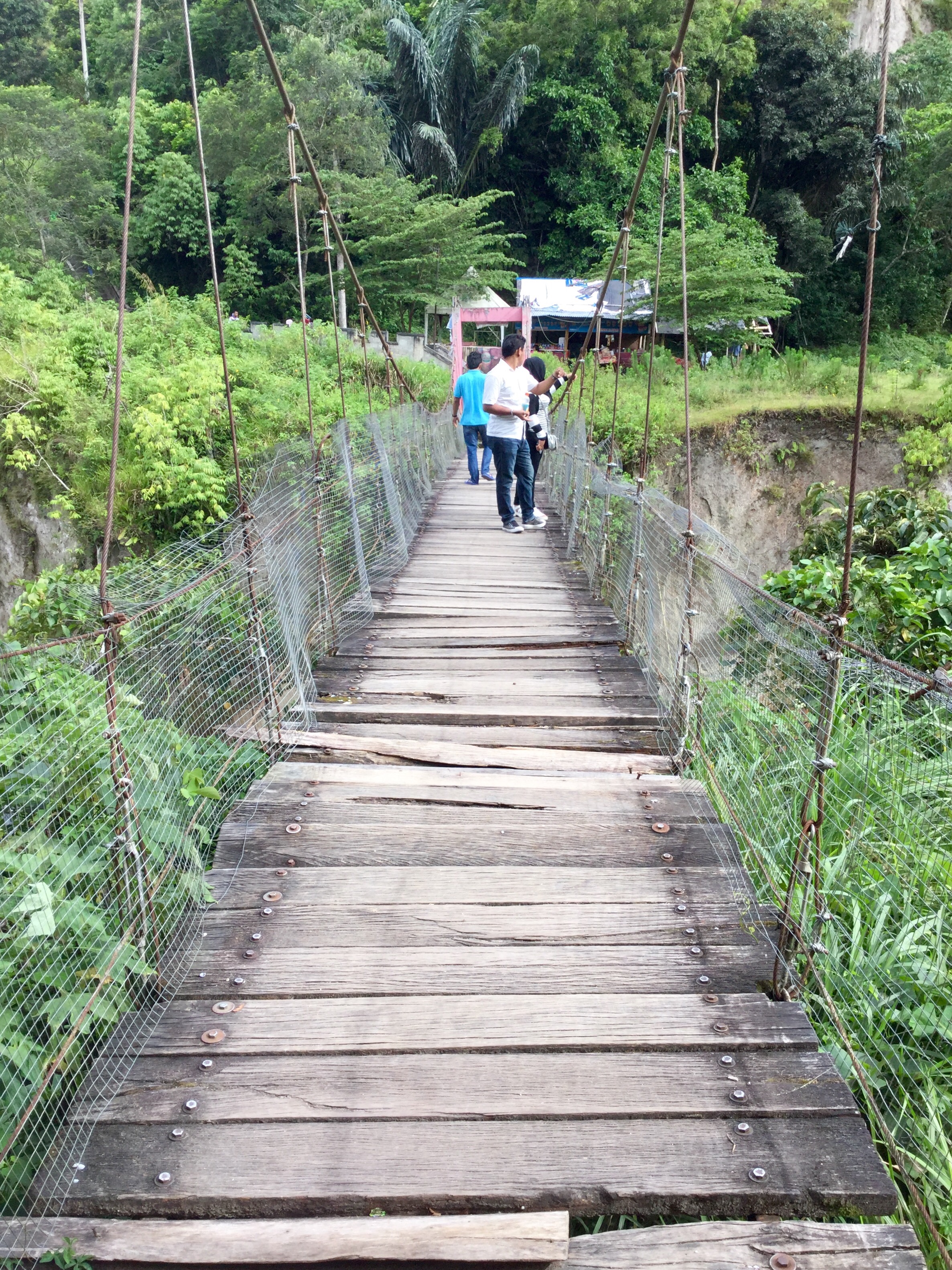 When I say walk I should really say climb because the wall is like a mini Great Wall of China with many really steep stairs. The wall also provides great views of the canyon from the opposite side.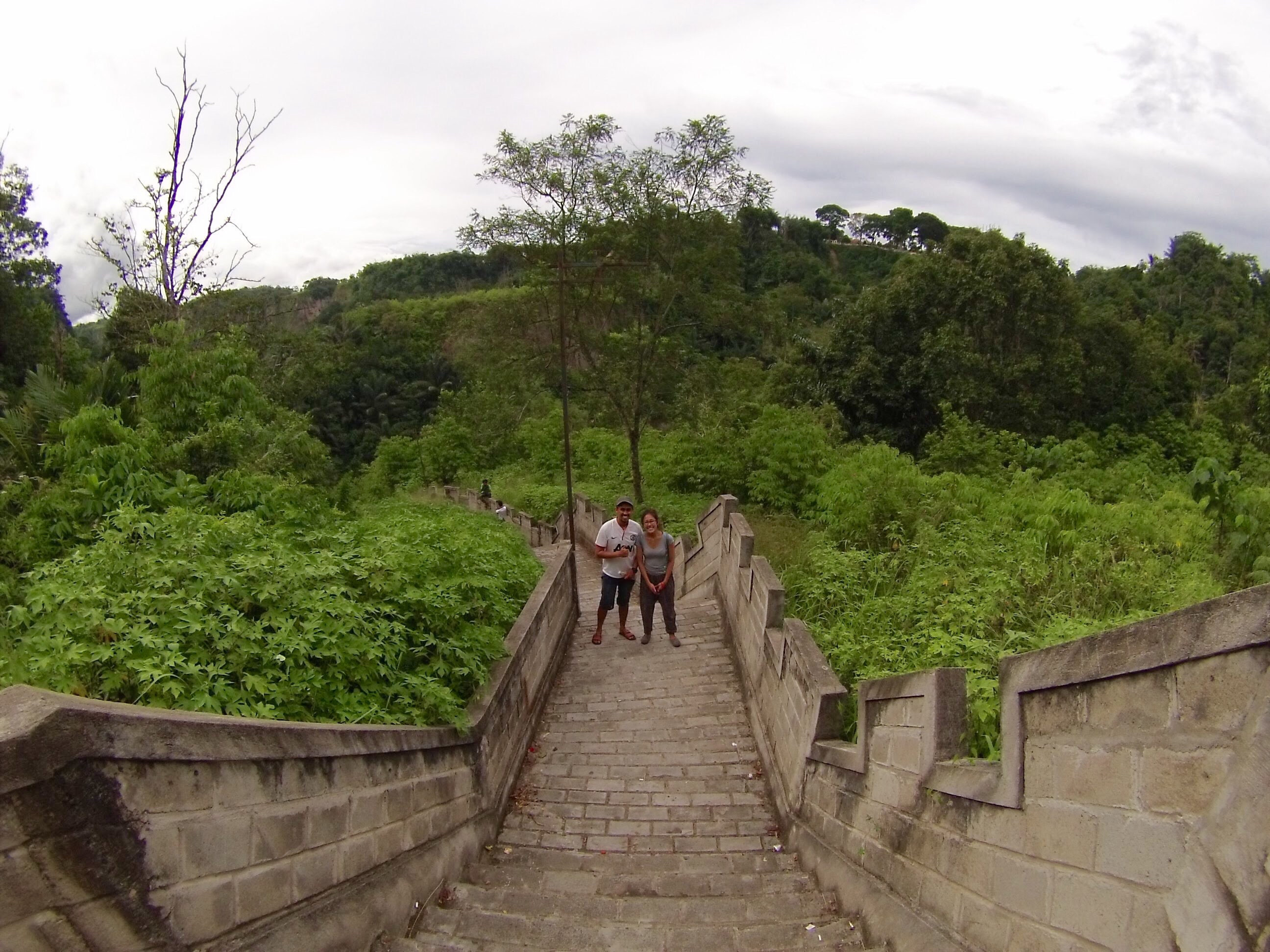 Eat declious (and cheap) street food
West Sumatra is very afford able for budget travellers. Once the sun goes down, the street vendors seem to come out of no where and set up pop-up restaurants. The two of us ate full dinner including fried rice egg, martabak mastir (roti with beef and green onions), and roti cane (roti with sugar and butter) for a grand total of 38.000 IRD ($3.80 CAD!)
Hike the most active volcano in West Sumatra
We met another Canadian traveler from Montreal named Marc. He told us he had plans to hike up Mount Marapi, a nearby volcano. Sounds like fun? Let's go!
We rented motorbikes for 70.000 IRD ($7 CAD) per day and rode about 30 minutes to the base of the volcano. We figured it would be a pretty easy hike because many people do it, and you don't need a guide.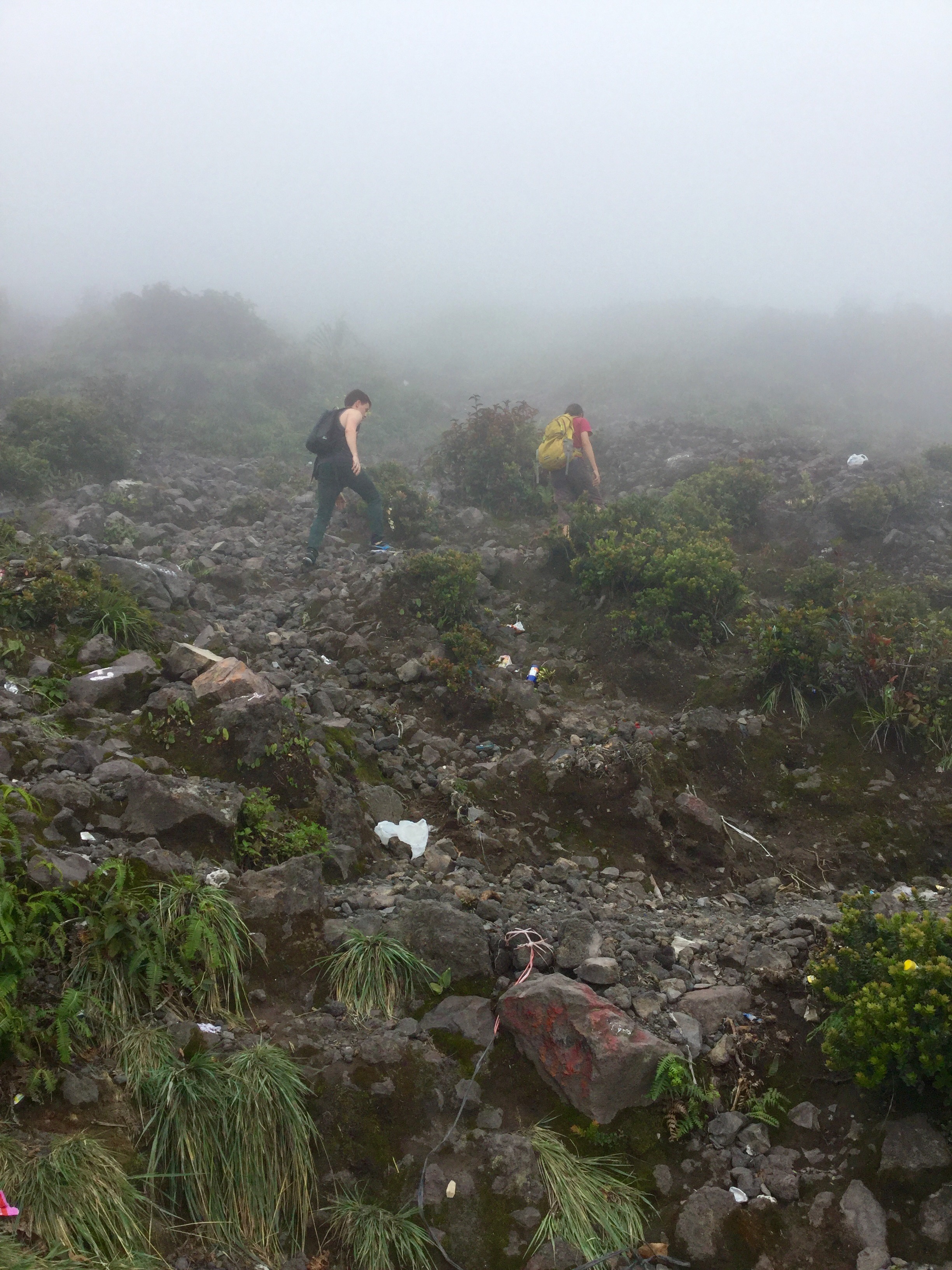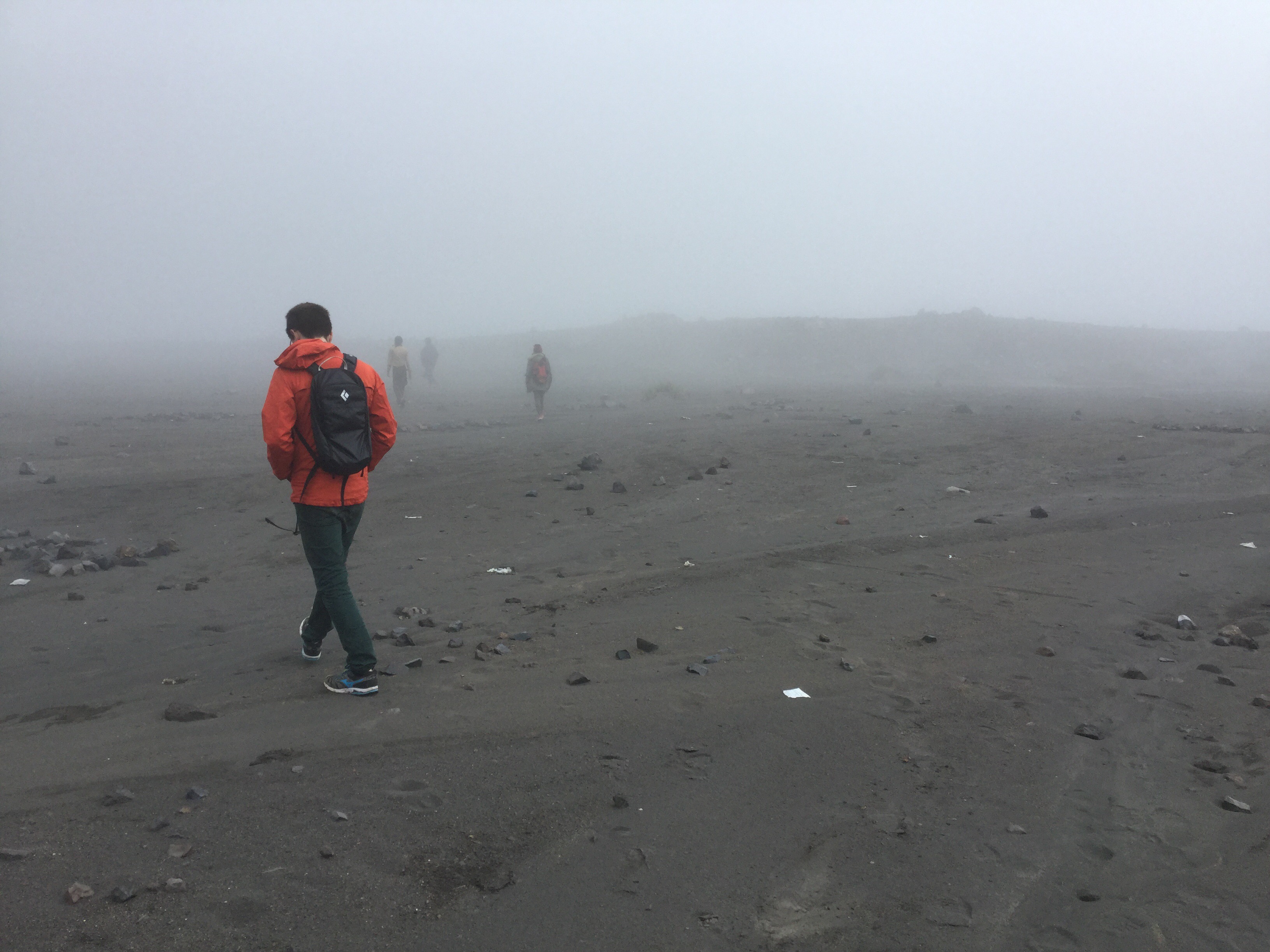 To our experience hiking Mount Marapi, we could have called it the Volcano That Erupted Garbage. It is a beautiful place and it's unfortunate that it is left in such a terrible condition. So when you go, please take your garbage with you.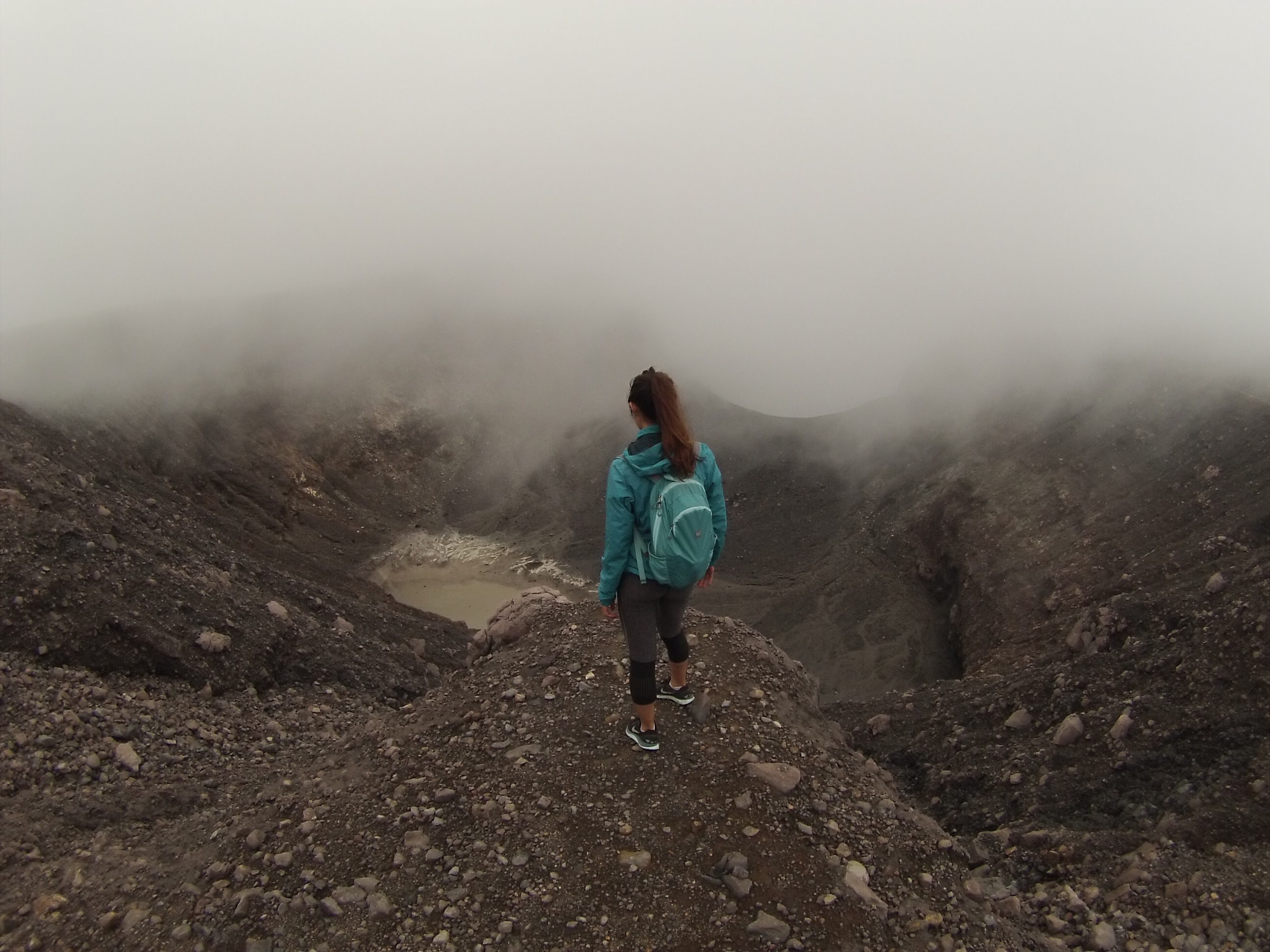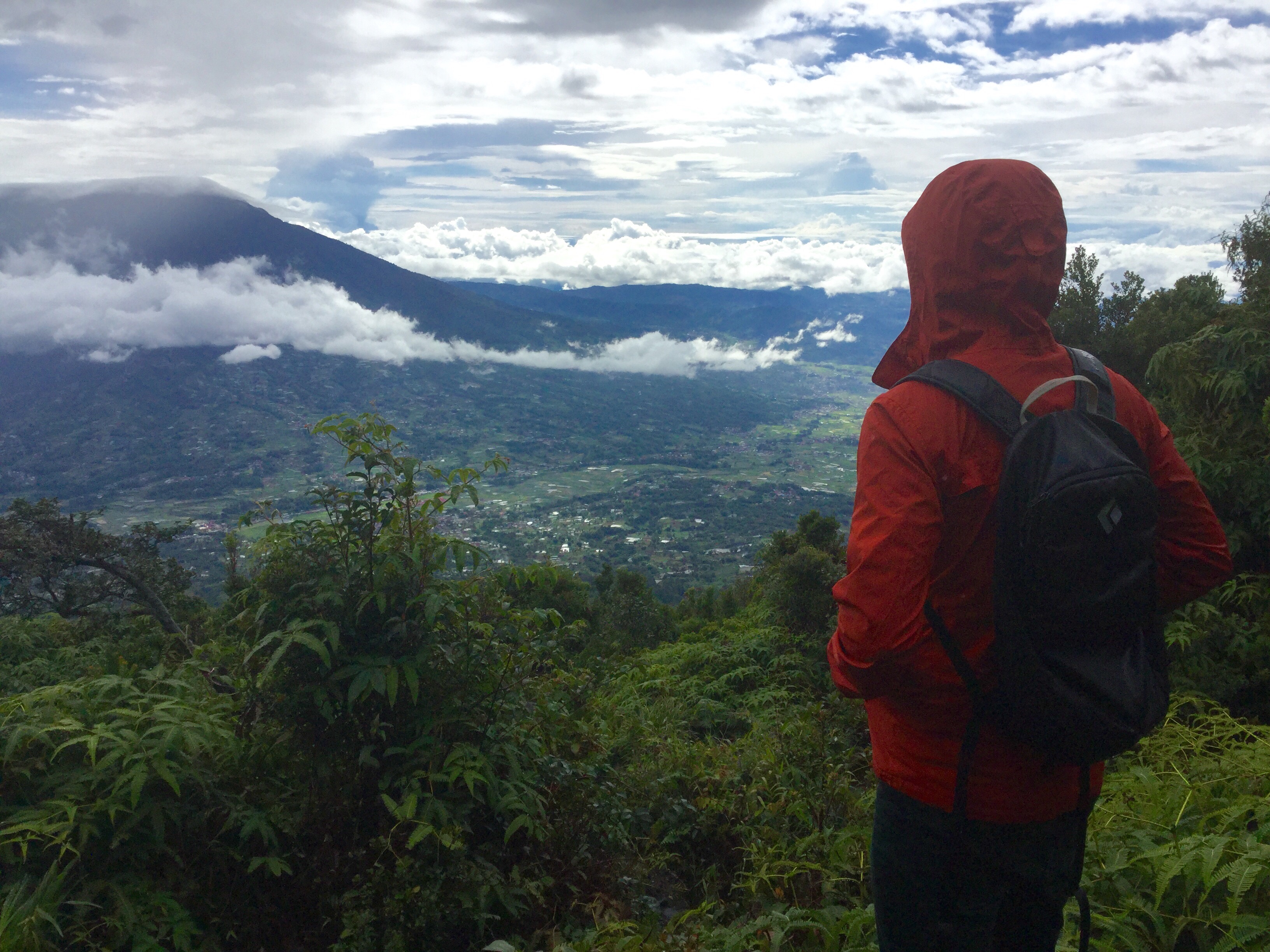 Spend a night at Lake Maninjau
Motorbikes are a really great way to get around Bukittinggi and the surrounding areas. There isn't as much traffic as a big bustling city, so it's less intimidating to join the (no-rule) roads. We rented our bikes for another two days and rode to Lake Maninjau with Marc.
The lake is 36km west of Bukittinggi and it took about an hour and a half by motorbike. The road to get there is straight forward to follow and it winds up and down the mountains. It a beautifully scenic ride.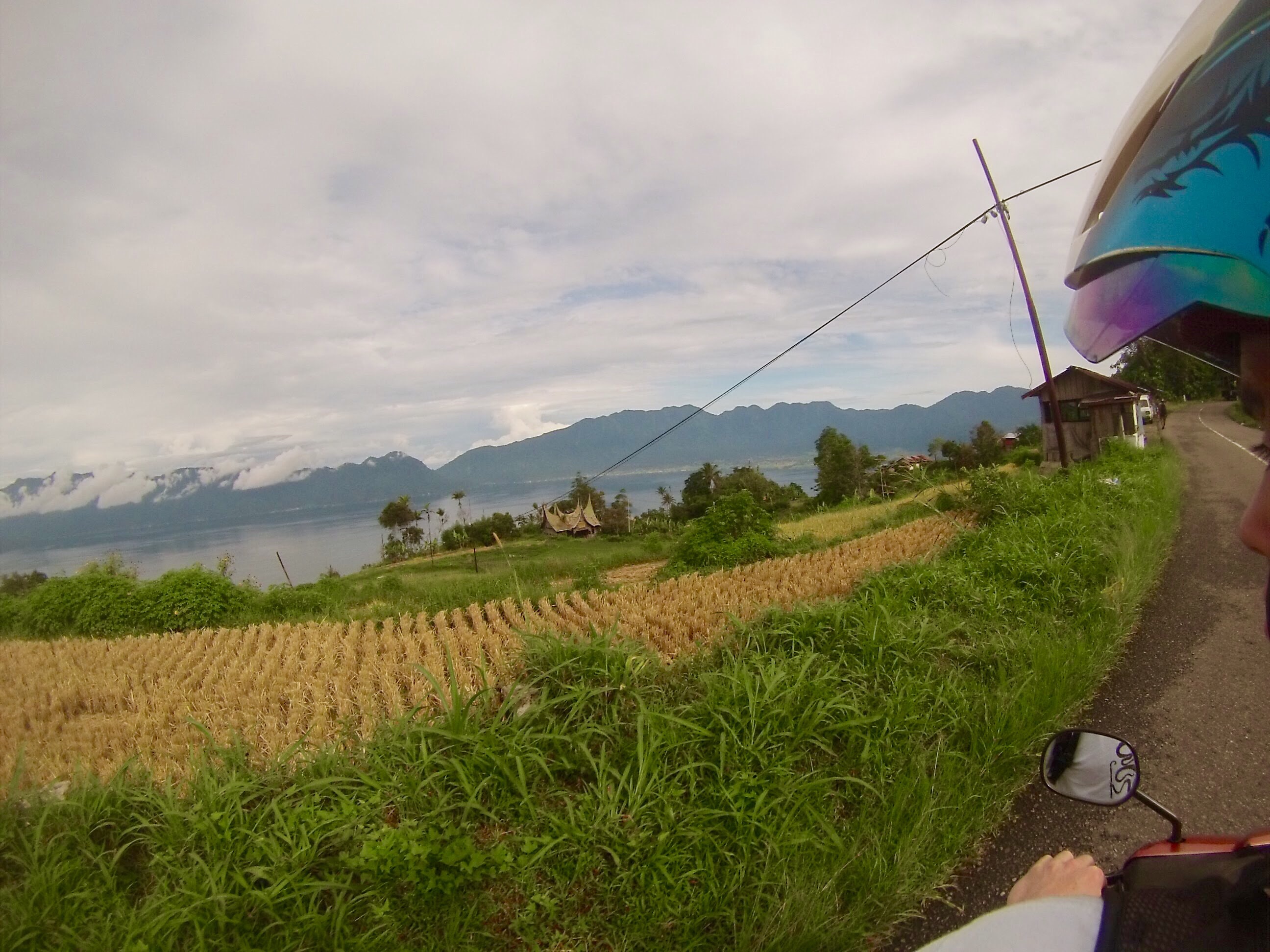 Also like Bukittinggi there are many home stays and hotels in the town. There used to be much more tourists in the town in the past few years, but since there has been more fish farming on the lake, it has become more polluted. We found the most budget homestay yet for 100.000 IRD ($10CAD) a night for a room with three beds. So between the three of us, that's only $3.33 each. No 5-star hotel, but it's a roof over our heads and a beautiful dock overlooking the lake.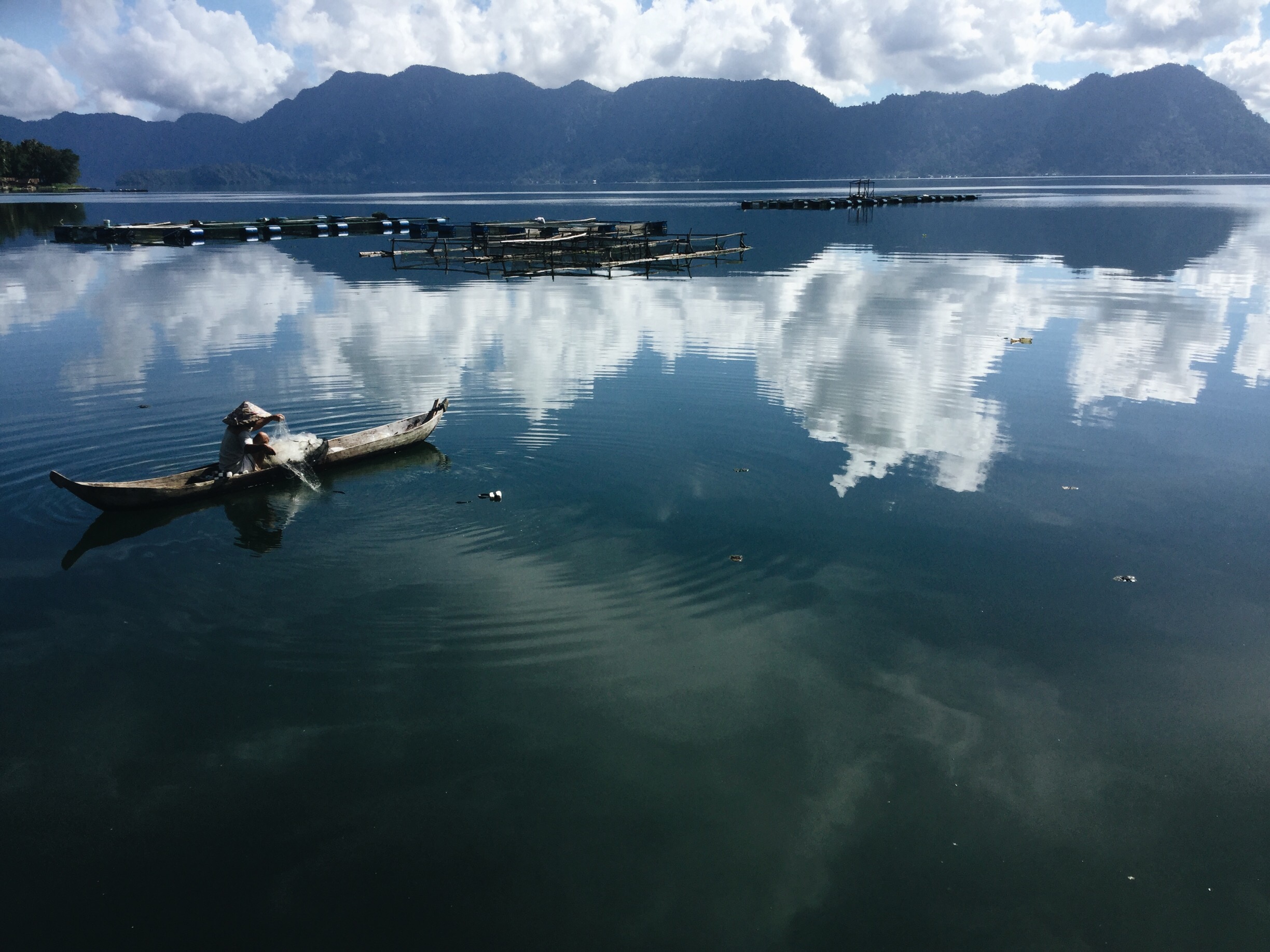 Visit Harau Valley
The following day we rode back to Bukittinggi and kept the motorbike for another day as our friend Erick took us to Harau Valley, about an hour and a half east of Bukittinggi.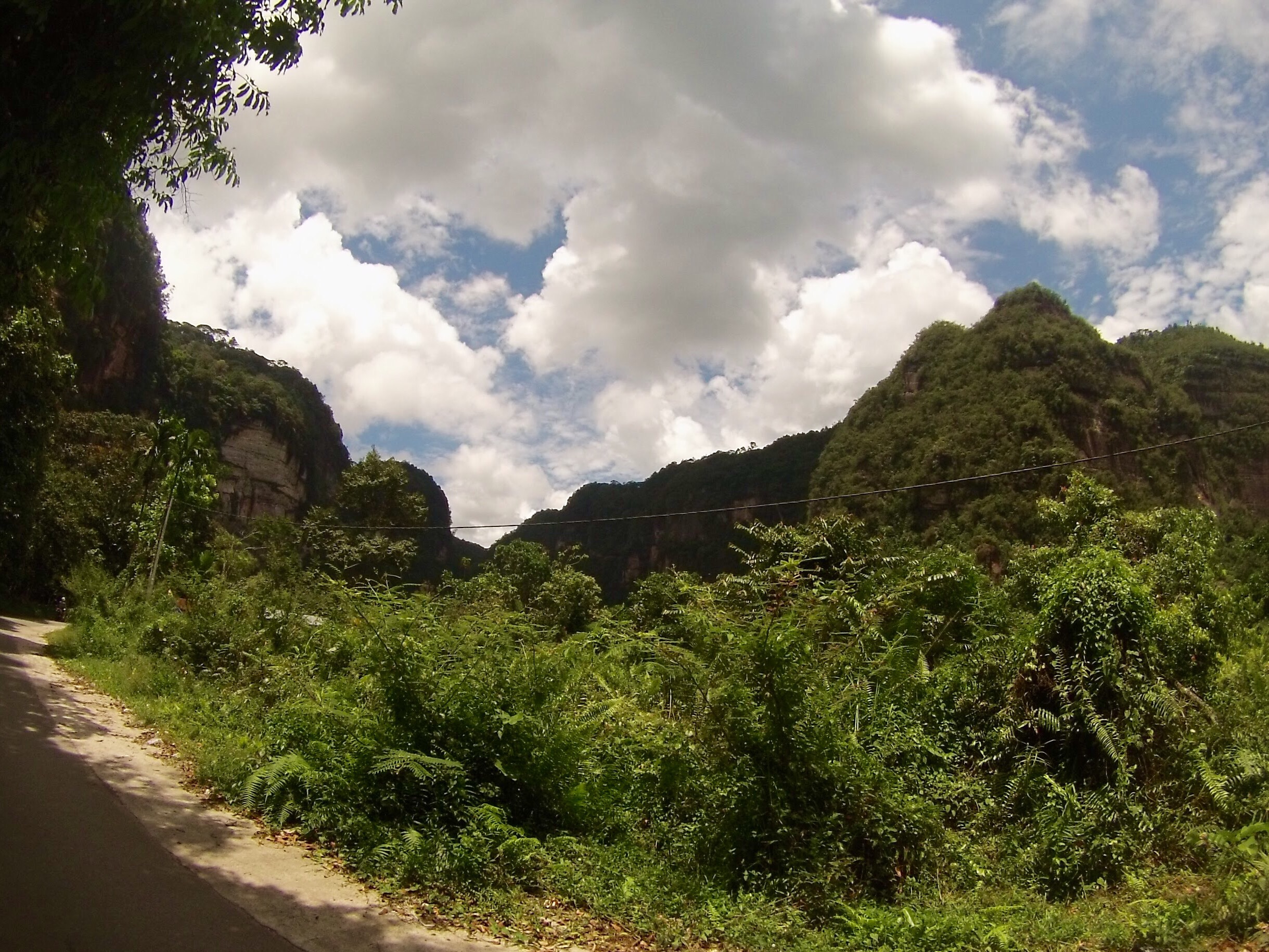 There is a 5000 IRD ($0.50 CAD) fee when you drive into the area. Fifty cents is well worth the view during the drive of the cliffs.
There are three beautiful waterfalls to see. The first two are popular attractions, surrounded by vendors selling food and drinks. The water is fresh and cool, refreshing during a hot day. Many kids play in the shallow cool waters.
Bonus: Brave the sketchy high ropes course over the waterfalls
For 50.000 IRD ($5 CAD) per person, you can brave the high ropes and zipline (they call it flying fox), like we did. For 25.000 IRD ($2.50 CAD) you just the bridge that goes over the water. The guide make it look so easy to cross the wobbly bridge, but be warned, it's not as easy as it looks!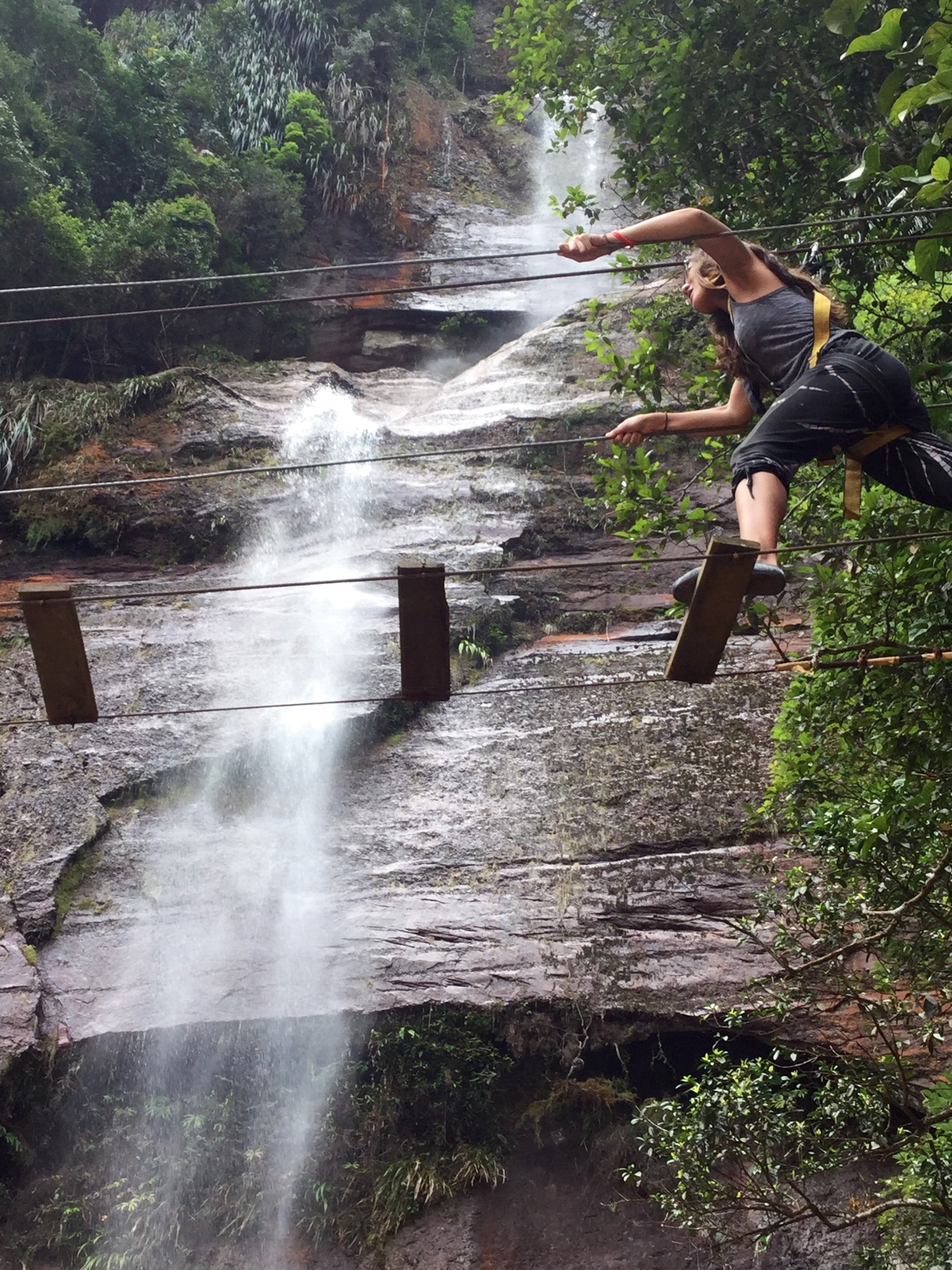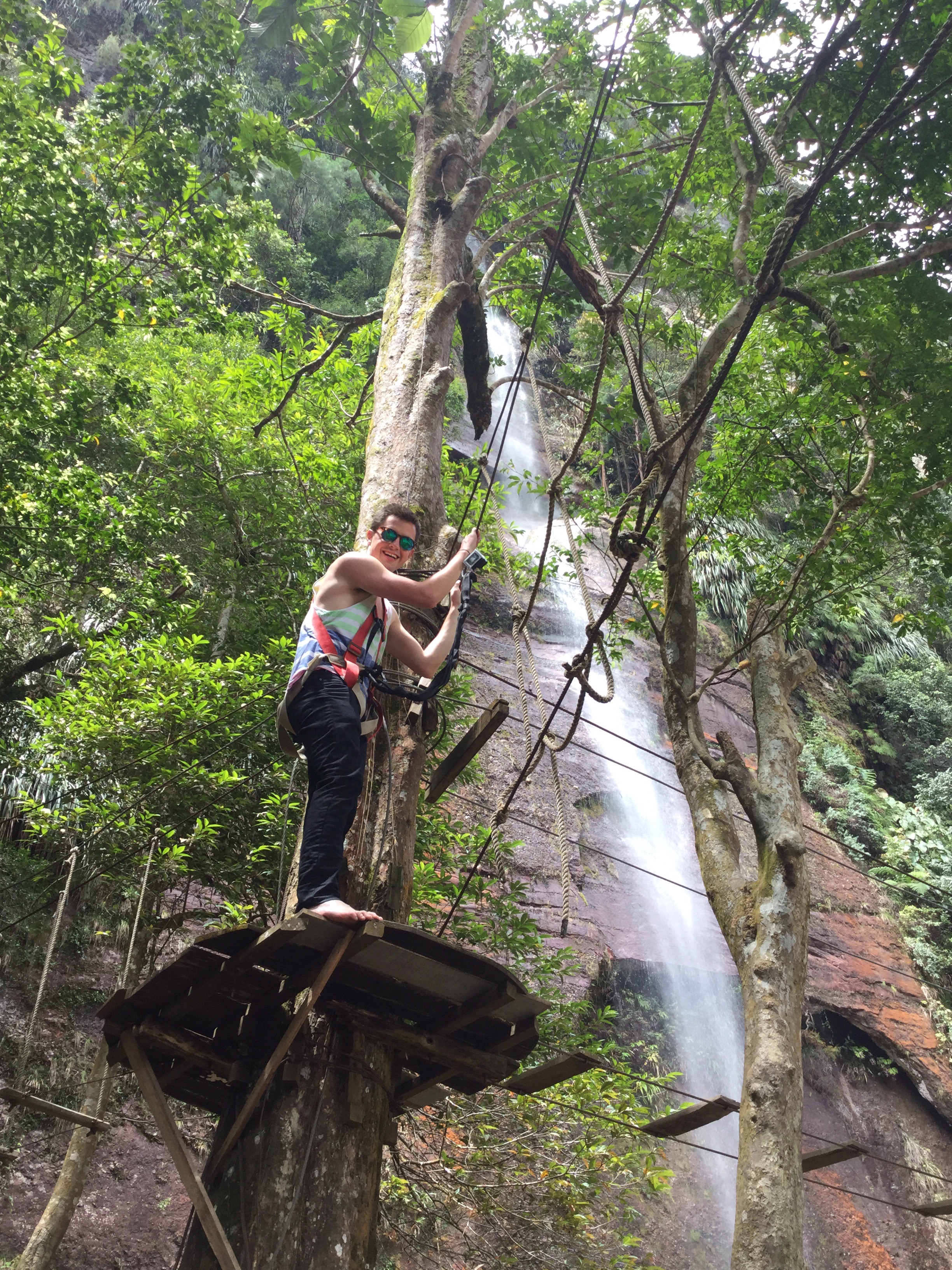 Trek to the third hidden waterfall
The third waterfall hidden in the jungle, only a short trek away. You need to hire a guide to take you there for 50.000 IRD ($5 CAD) per trip. It only takes about 15 minutes to go, but you'll be climbing over some rocks, stepping through mud, and walking through a stream to find the falls.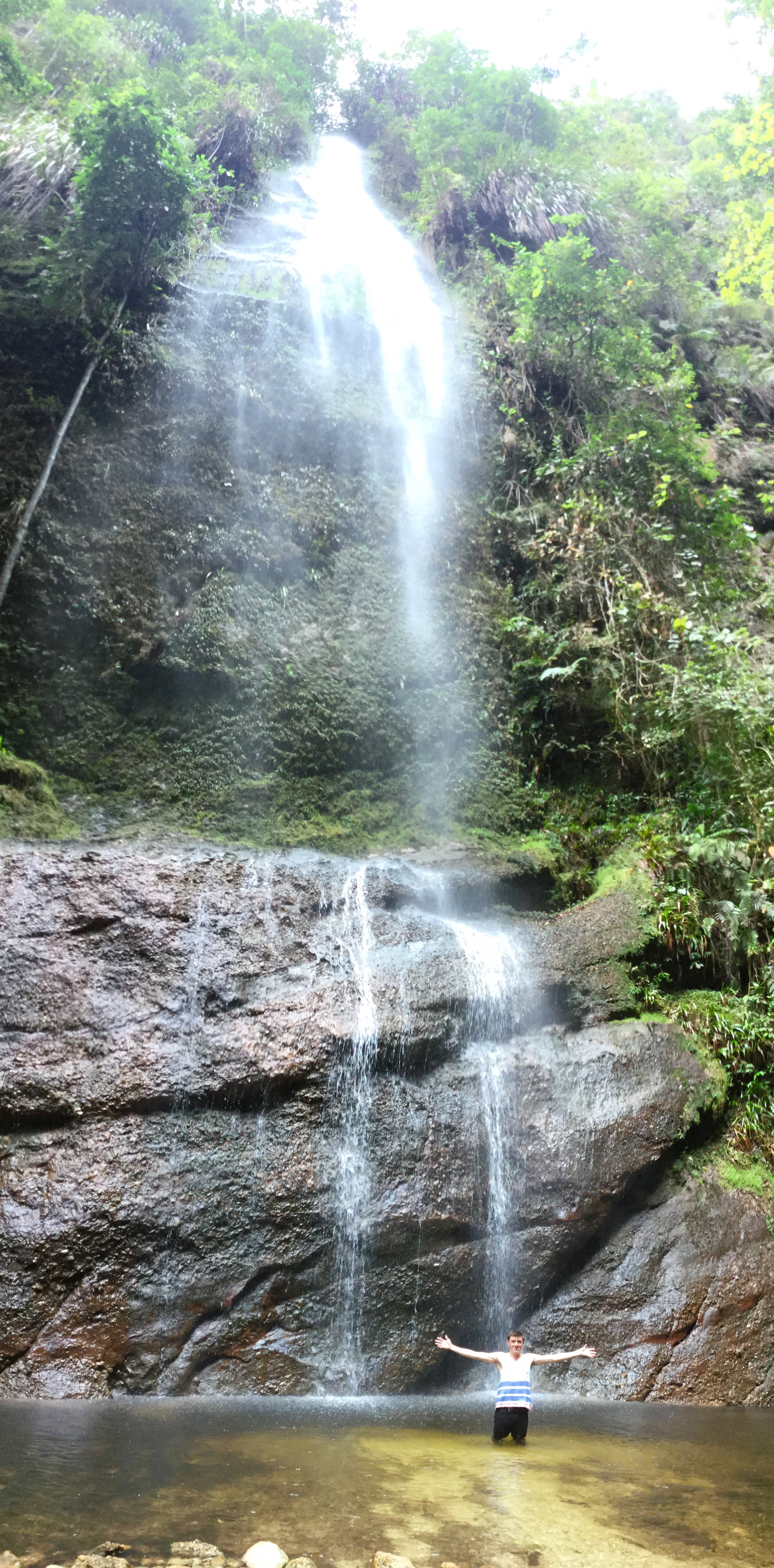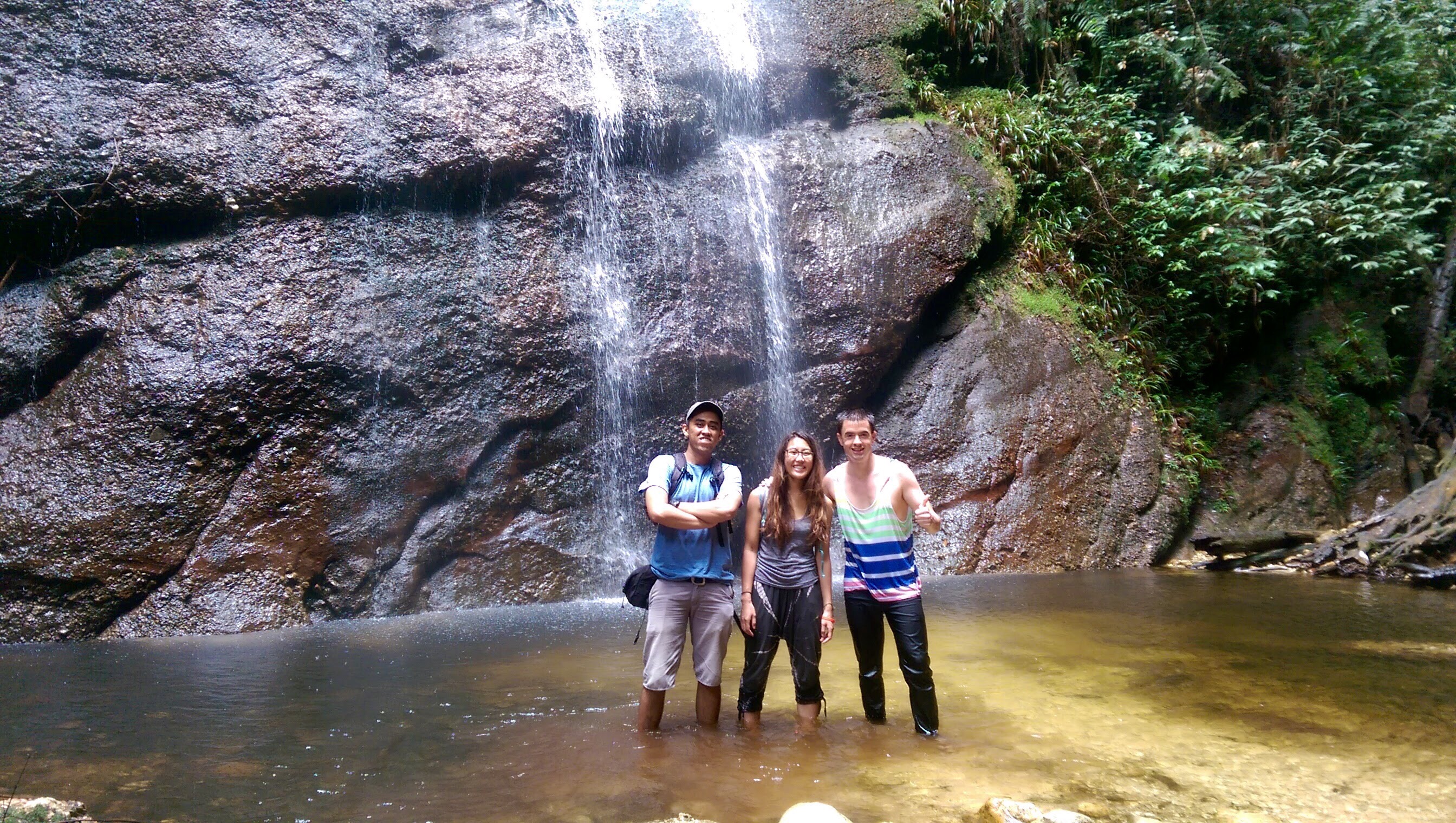 On the way out, Erick explained to the locals that we wanted to try a cocoa pod as there was a cocoa farm in the area. The woman happily cracked one open for us to taste. To our surprise the white flesh is quite delicious and sweet and the seed inside is soft and a bit bitter. We paid her a dollar or so to thank her.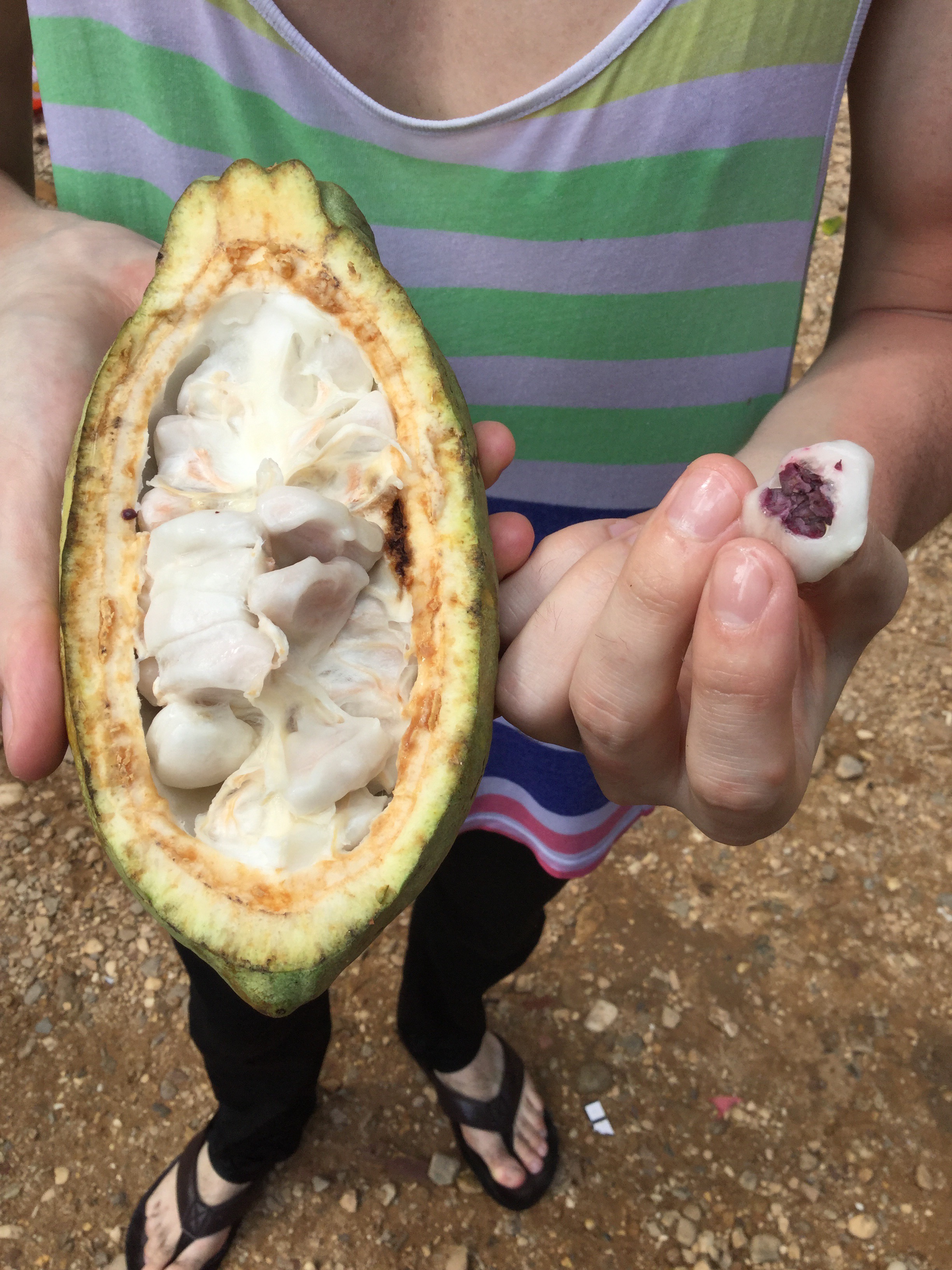 ---
Our impulse trip to West Sumatra blew of expectations out of the water. There are so many things to do and see, all very close together. We could have easily stayed a few more days and filled them with more activities and nearby places to visit.
If you're a budget traveller, we would highly recommend a visit to Bukittinggi! It's a town that you don't hear about when planned a trip to Indonesia, but really it ought to be!